Today's Happy Decor is Setting a Simple Easter Table.
I'm delighted to reshare this post with you this spring. I seriously love this beautiful table and I hope you find it inspiring.
Our Dinner Table Shenanigans
*The following post contains affiliate links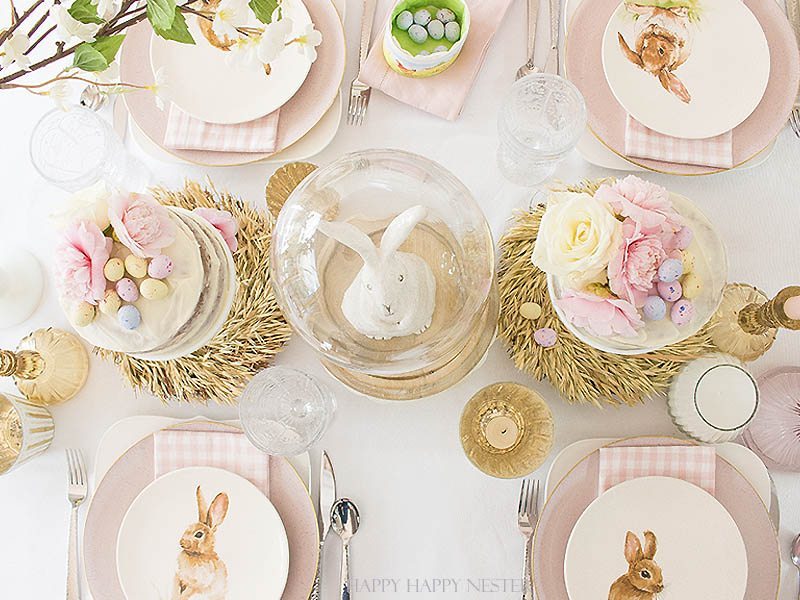 When our kiddos were young, our dinner table was a bit more chaotic.
The sound decibel usually hit astronomical levels, and their voices were always whiney and not the right kind of wine.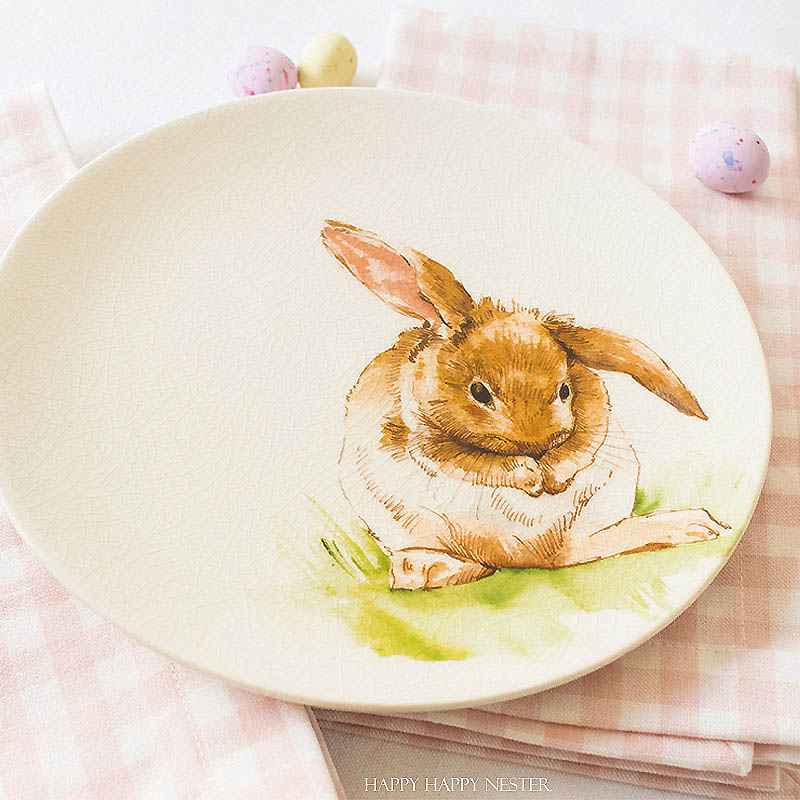 Our son for some unknown reason never made it through a meal without falling off of his chair.
I wish I were joking, but his body would frenetically wind up like a toy top, and then, over he would go.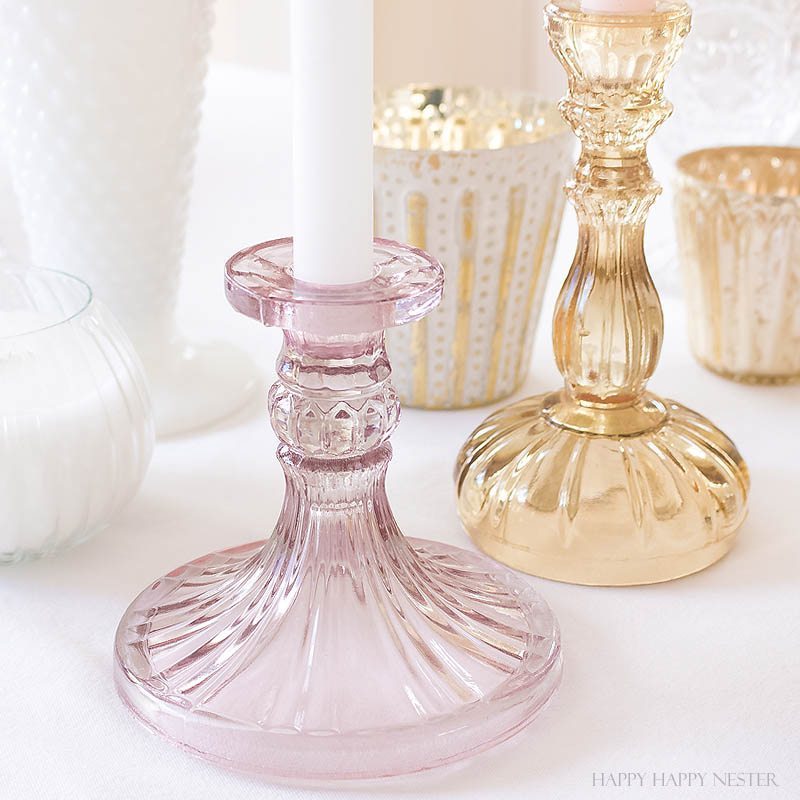 You see most nights, my son loved telling us about his day and specifically mentioning all five points to his epic long story. And somewhere in between part four and five, he would fall quickly off his chair and onto the floor.
A loud thud would sound above my daughter's random noises.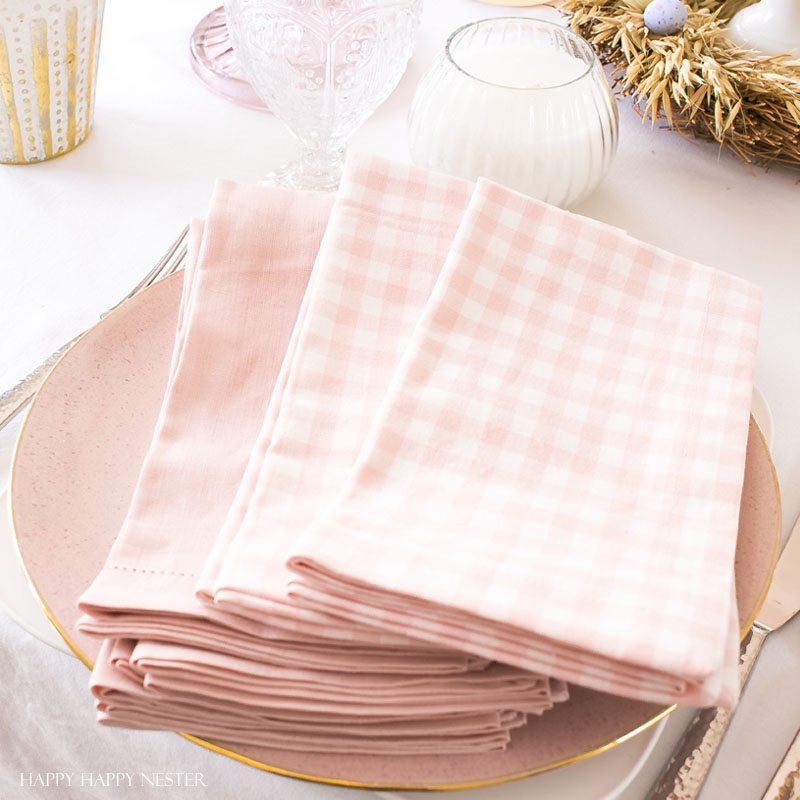 Yes, I would look across our dining room table, and his seat was vacant.
Every night the same scenario happened without fail.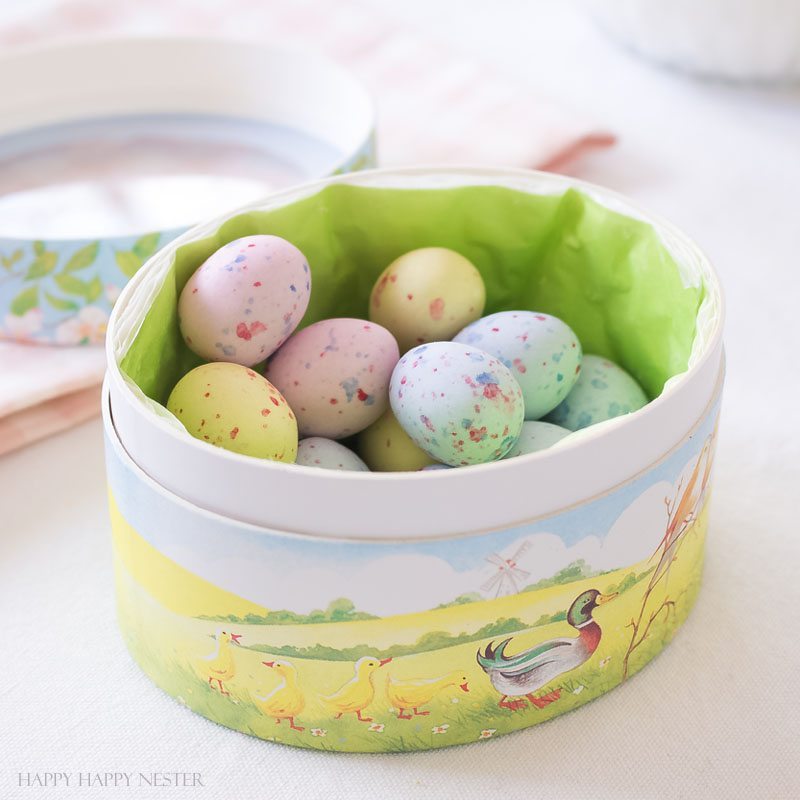 So, as young parents, you fear that your children will always have these idiosyncrasies into adulthood. And you have these irrational thoughts that they won't potty train or know how to tie their shoes. But rest assured they somehow get over these milestones and become amazing adults.
Back when the kiddos were young, I wondered if we would ever have a great family dining experience.
Well, we finally have a lovely time around the table and life is good.
And so, I'm happy to share my latest Easter table setting with you.
My Simple Easter Table Setting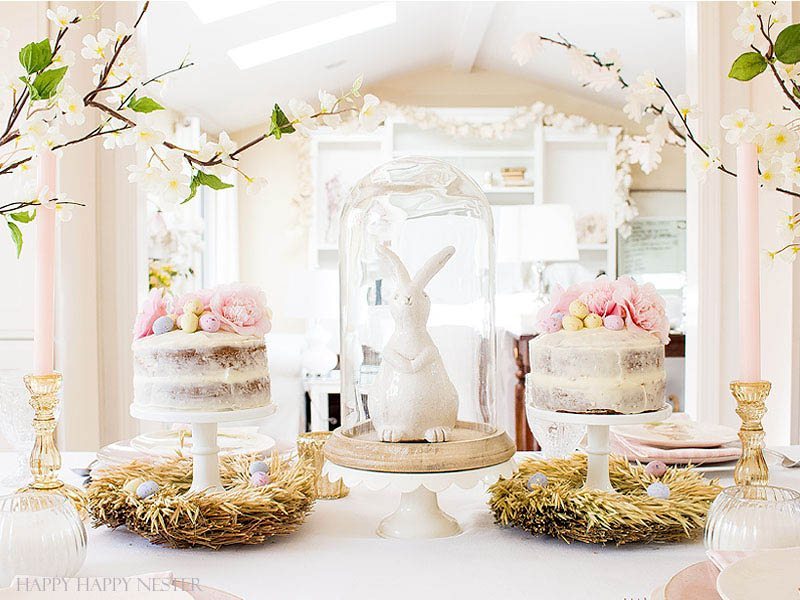 Recently, I've happily embraced all the holiday decorating and so, this Easter I was up for the challenge.
I took a trip down to our local Pottery Barn store and loaded up my basket with a ton of items. And by the way,  I made a shopping list (down below) for your convenience.
As you can tell I had a blast creating my simple Easter table.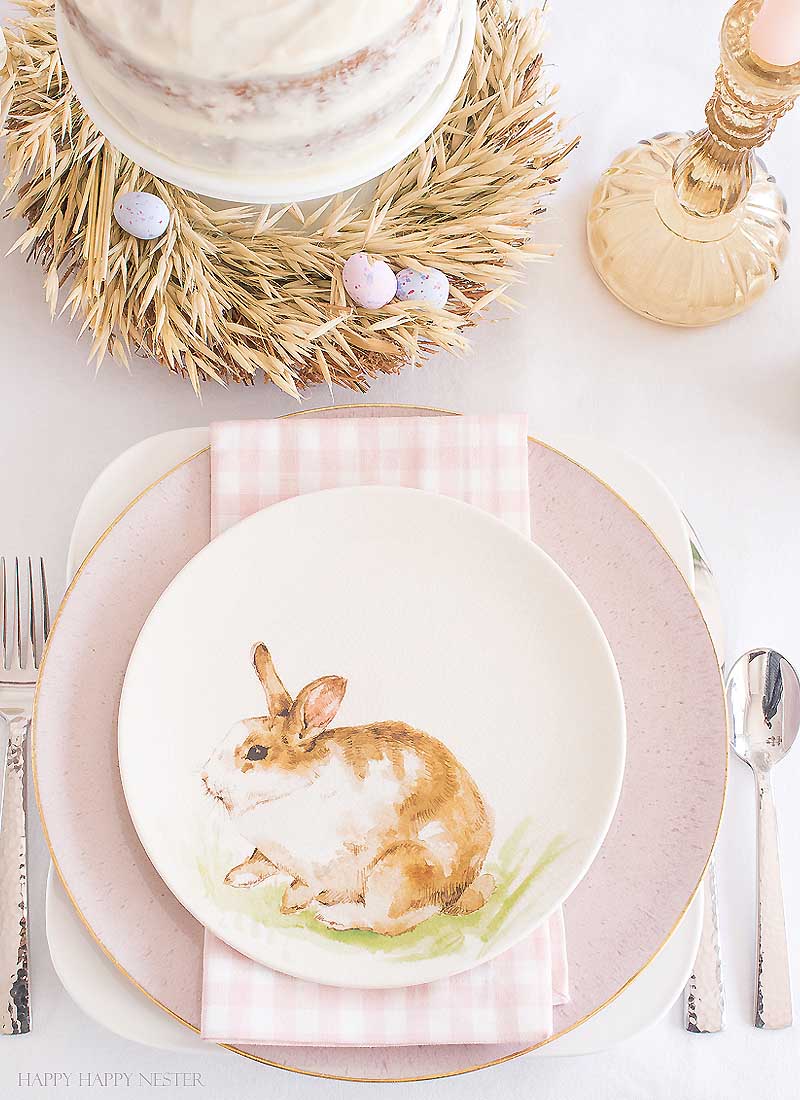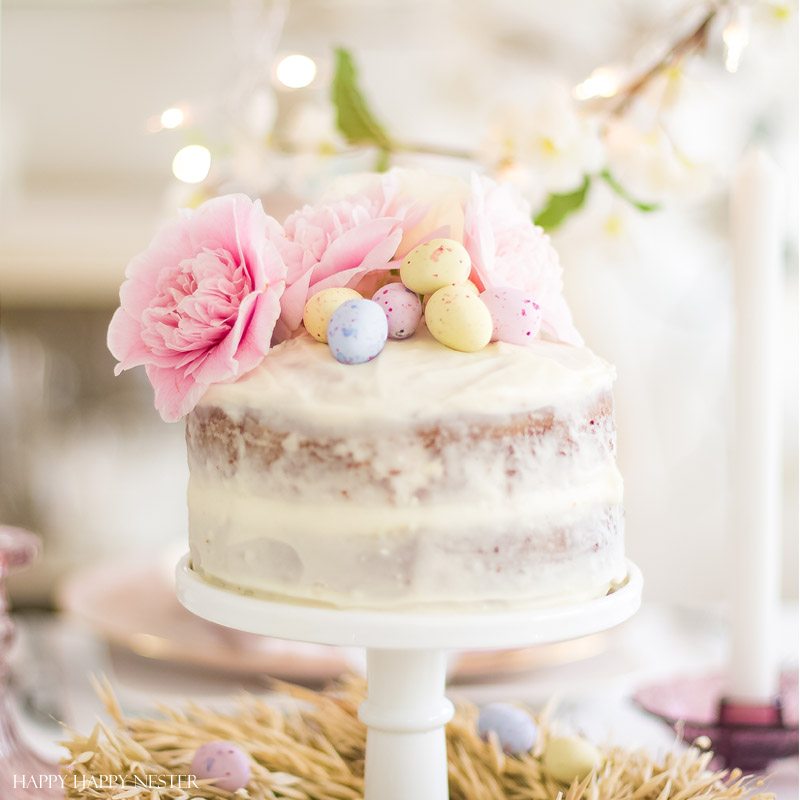 Next, I got busy in the kitchen and baked these mini carrot cakes. And did you know that my family happily accommodates my baking habits?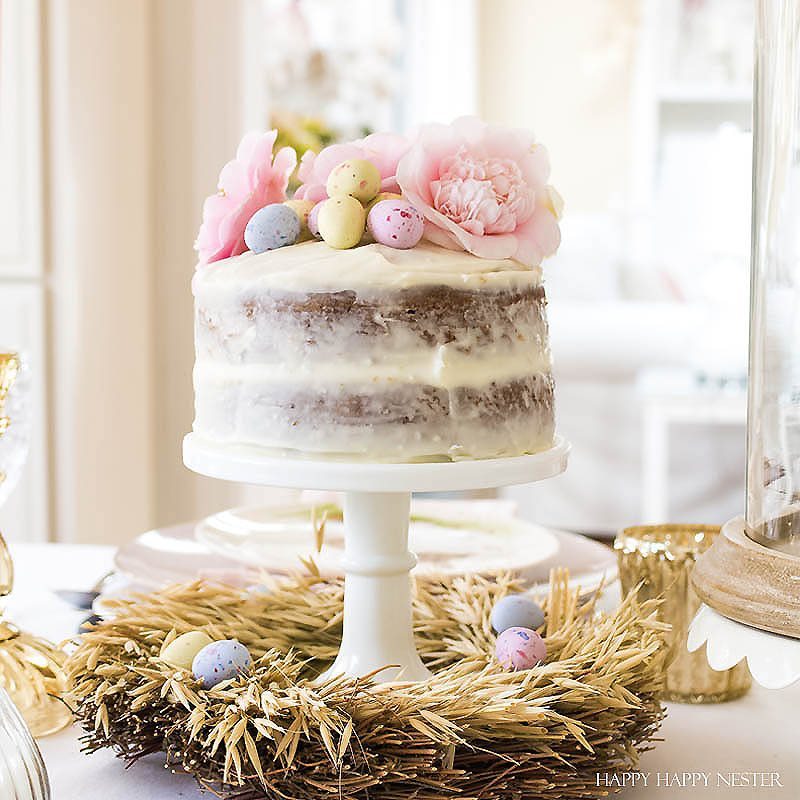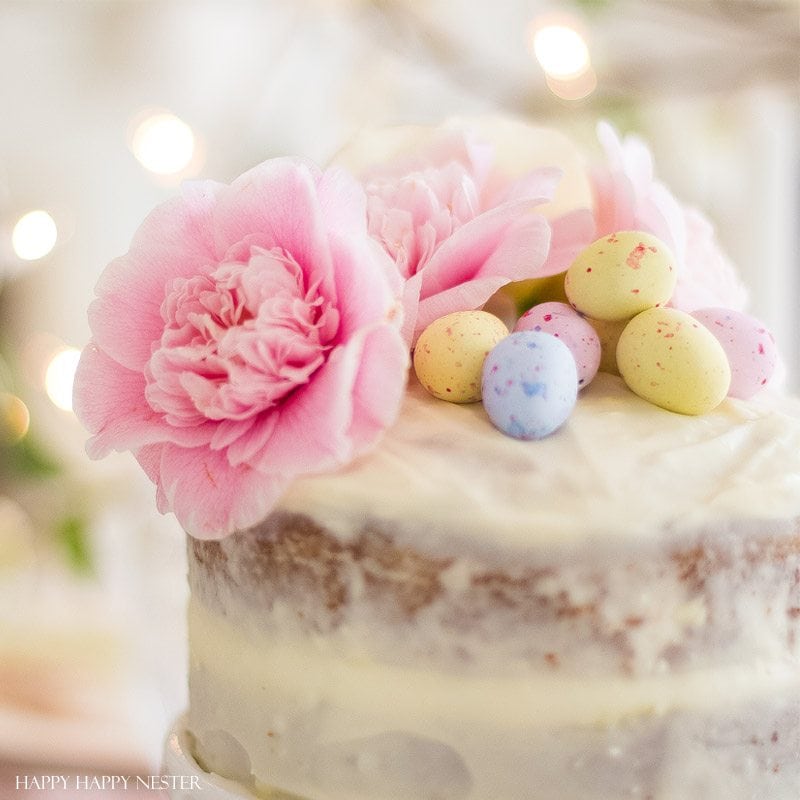 I'm always on the hunt for flowers around our neighborhood, and these beauties are from Francie's garden. Her Camellia blossoms add just the right touch to my carrot cake. Here is the link to my crazy good carrot cake recipe.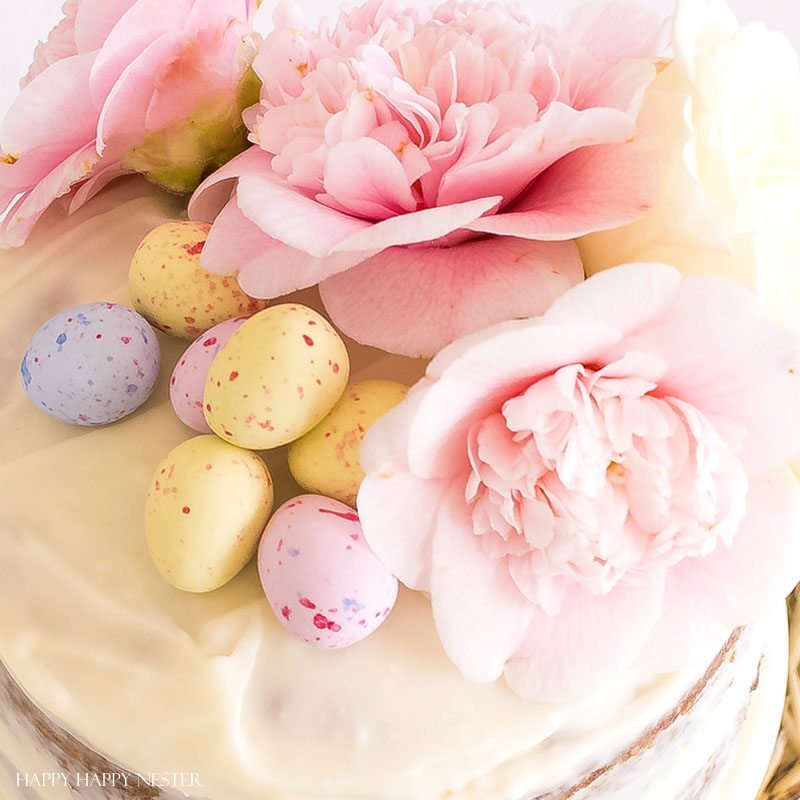 I stopped by our local Williams Sonoma store for these adorable Easter Egg chocolate truffles. If you need a chocolate fix, these eggs are like no other you have tasted. Make sure you buy one box for yourself and secretly hide them since your family will gobble them up quickly.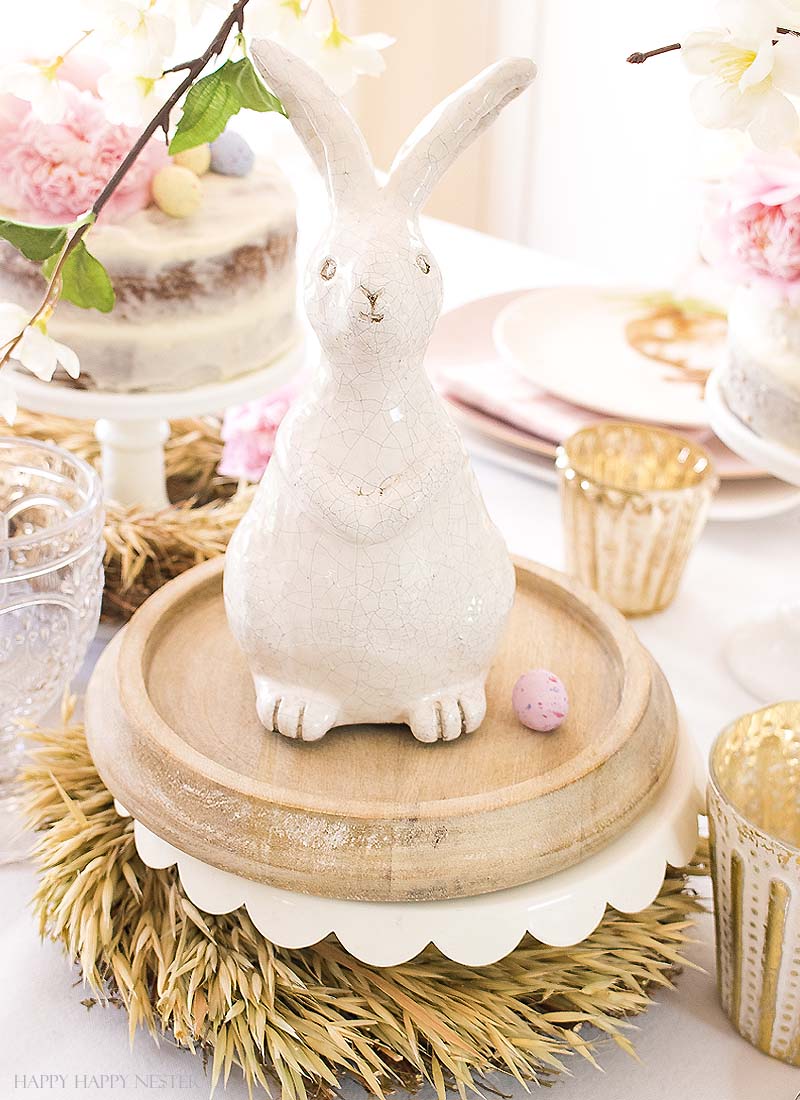 Well, isn't this bunny so whimsical and full of character? I instantly fell in love with him the minute I set eyes on him.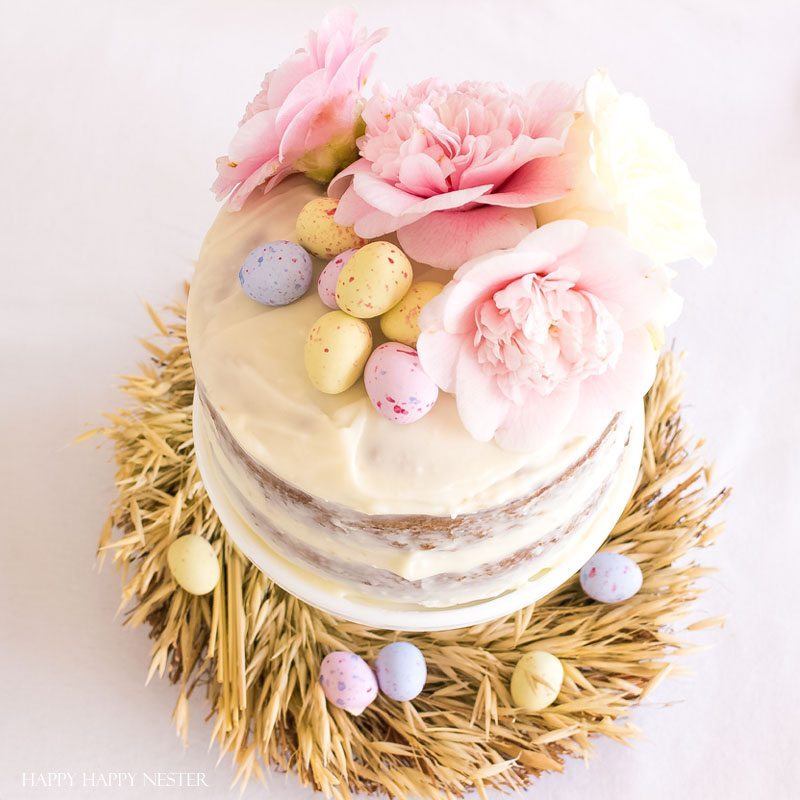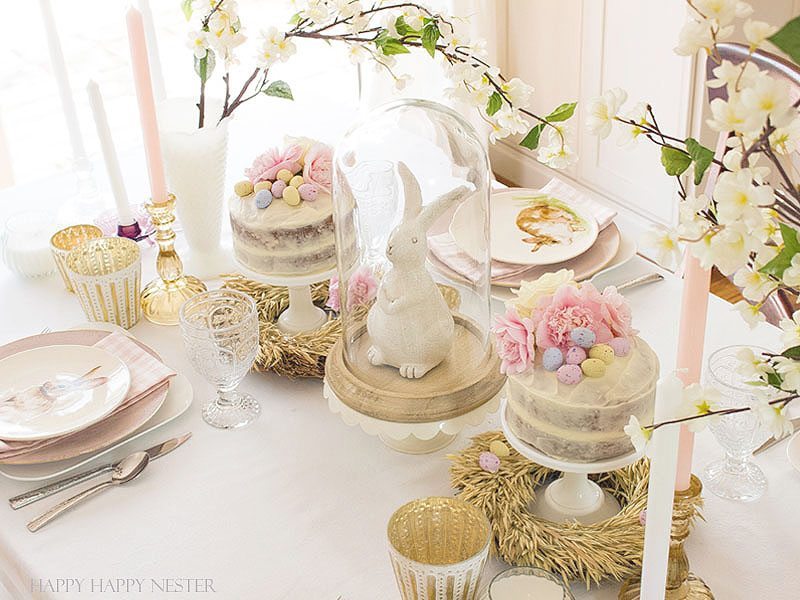 So, it has been a pleasure chatting with you, and if you want to keep up with all my creative shenanigans make sure to sign up for my newsletters. I'm confident if you liked this simple Easter table you'll enjoy last year's spring table.
Cheers,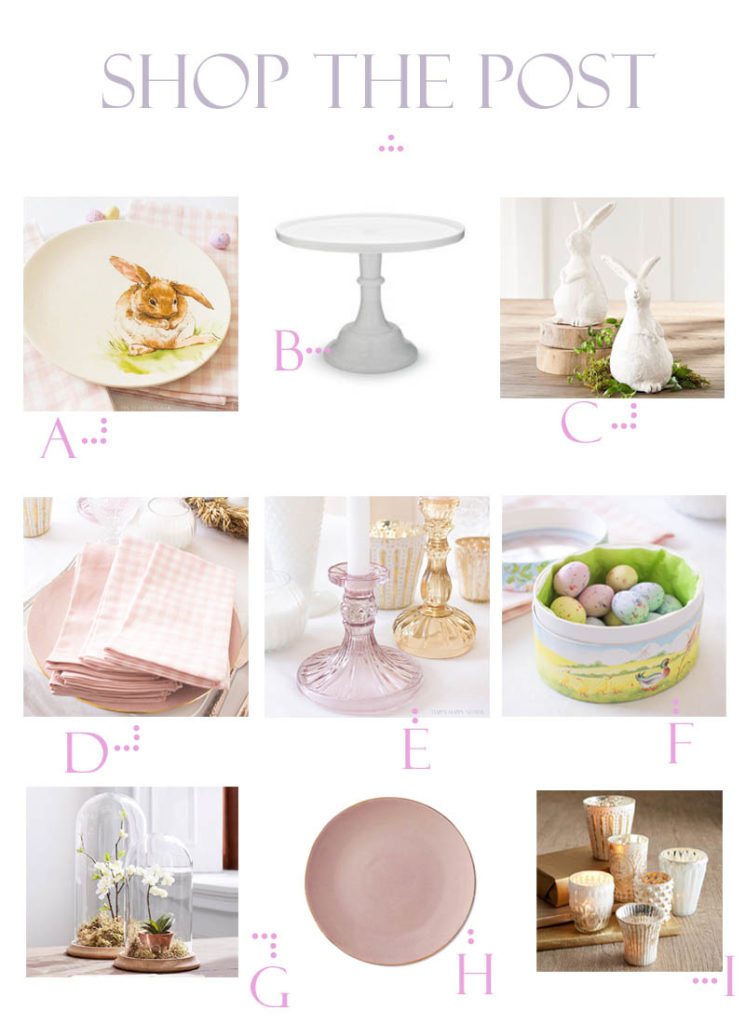 A. Bunny Salad Plates | B. Mosser Cakestand | C. Ceramic Bunnies
D. Pink Gingham Napkins | E. Vintage Style Candlesticks | F. Truffle Chocolate Eggs
G. Glass Dome | Pink Glazed Dinner Plates with Gold Rim | Candle Votives
EASTER BLOG TOUR
WEDNESDAY'S TOUR
Joan | 2 Ladies & A Chair
Summer | Summer Adams
Judy | Life Is Better At Home
Gloribell | Know How She Does It
Jackie | Finding Lovely
Ashley | Modern Glam
THURSDAY'S TOUR
Yuni | Love Your Abode
Rhonda | Hallstrom Home
Amie | Meme Hill Studio
Kim & Lacey | Styled With Lace
Sheila | Maison de Cinq
Janine | Happy Happy Nester

<!– end InLinkz script —>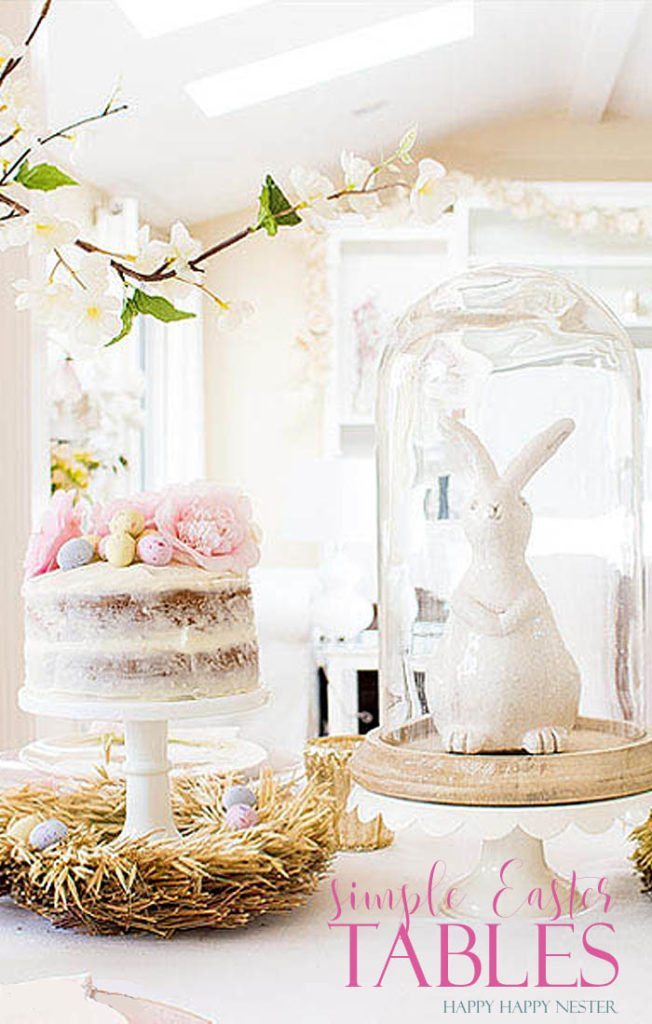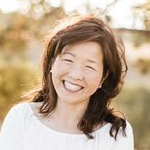 Latest posts by Janine Waite
(see all)