Dress up your holiday table with a festive pretty Thanksgiving Dinner Menu Template. Enjoy two free printable designs for your tablescape, a pumpkin, and a turkey. Make sure to add a pretty ribbon to the menu along with a fall leaf.
My husband loves Thanksgiving, and he likes that there is no exchange of presents, and food and thankfulness are the main focus. Around our home, Thanksgiving is celebrating the family and a delicious meal. You see, we love cooking and baking, and I especially enjoy creating a pretty table for family and relatives. I seriously try to make a Thanksgiving that goes above and beyond a dinner out at a restaurant.
Over the years, I have decorated and shared quite a few fall and Thanksgiving tablescapes on the blog. You see, table decor is so fun to design, and Thanksgiving is one of my favorite seasonal tables. If you want to view my past tables, here are a few:
Thanksgiving Dinner Menu Template
*The following post contains affiliate links
I love printables, and most of all, I enjoy sharing them with you. This design is simple and compatible with any Thanksgiving table decor. A pretty holiday table elevates dinner to a special dinner and feels like a night out at a fancy restaurant.
So, creating a pretty table is a significant part of our Thanksgiving dinner.
This year, make your Thanksgiving table memorable.
Well then, we better get this craft project started!
This simple printable requires a few things.
Supplies:
Thanksgiving Dinner Menu Template (fill out the printable form below)
Scissors or a Box Cutter (you'll need a steel edge ruler)
Directions:
Step 1 – Download Printable
Step 2 – Print Dinner Menu
Use cardstock paper and print out your copy of the menu. If you have some options on your printer, make sure to set it to the highest quality printing. I just found that our Canon Pixma printer has a fantastic high-quality setting. Also, you'll want to print this template out on cardstock since the image comes out best on this type of paper.
Step 3 – Cut Our Printable
On this template, I provide a dotted line for cutting out the menu once you cut out the menu and cut out the little paper strip that wraps around the napkin.
Step 4 – Assemble
Place the paper strip around the napkin and fill out your menu on the printable. Next, slip the menu behind the wrapper and attach a pretty bow to the paper. I tucked a little leaf inside the menu for a cute fall accent.
I decided to provide some links just in case you want to shop my pretty Thanksgiving table decor.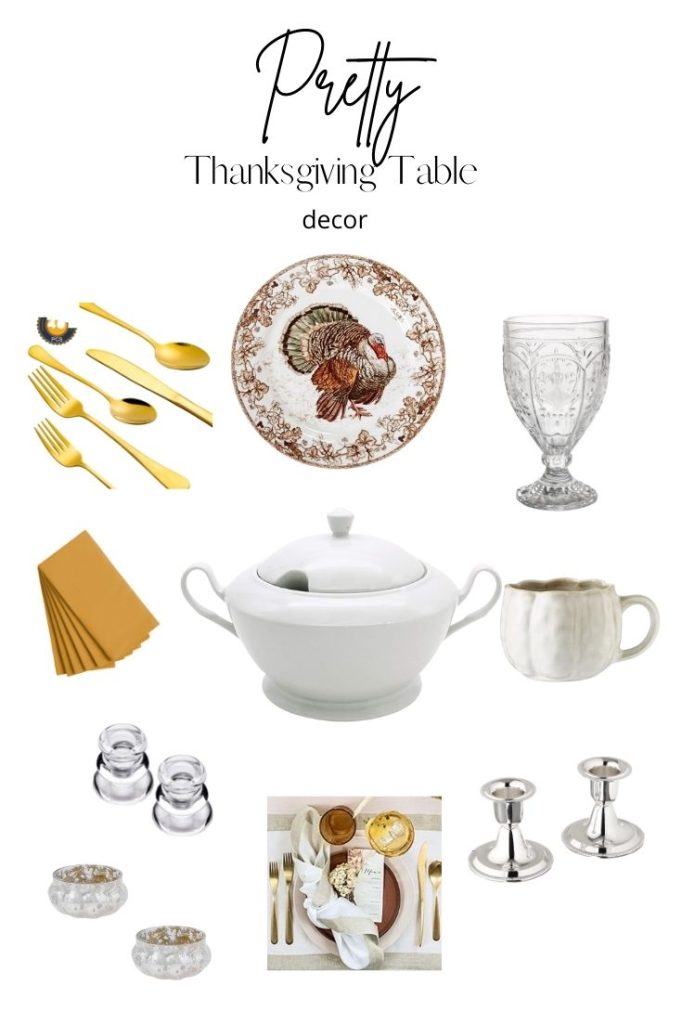 Gold Silverware Set | Turkey Plates | Glass Goblets
Cloth Napkins | Soup Tureen | Pumpkin Mug
Glass Candlesticks | Linen Placemats | Silver Candlesticks | Mercury Glass Votives
---
I love all your visits, and thanks so much for your encouragement and support. I enjoy creating beautiful tablescapes, flower arrangements, and recipes that make me so happy. My husband is jealous that I enjoy blogging and have found my happy place. Of course, he would love his current job to be like mine!
I hope to inspire you throughout the holiday season to make your home a cozy and inviting place to hang out.
Cheers,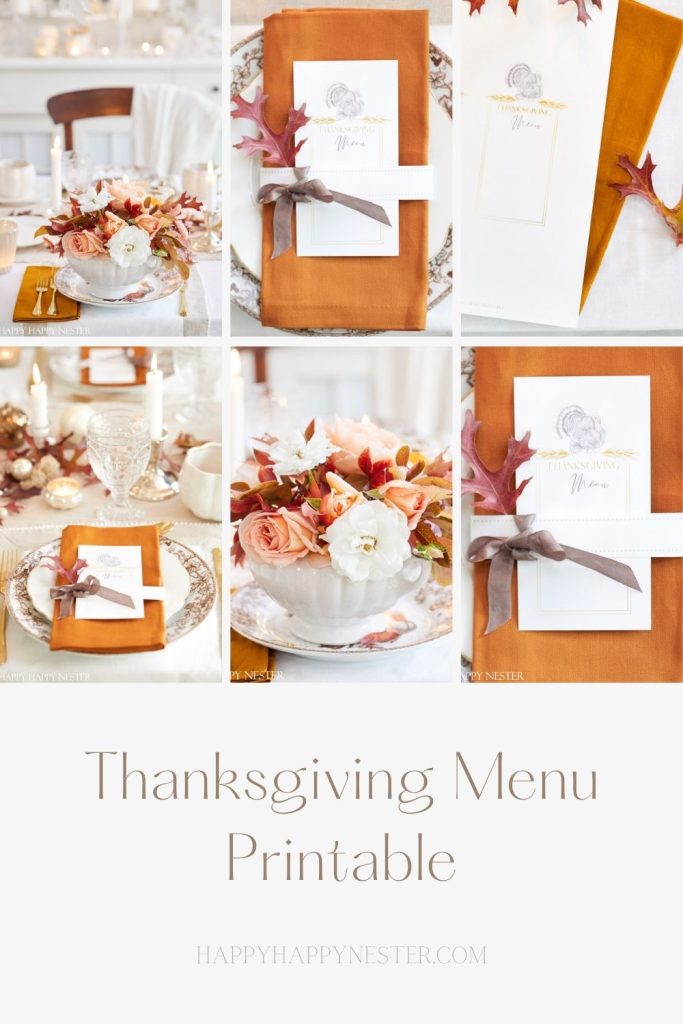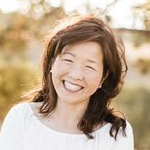 Latest posts by Janine Waite
(see all)