As November is just around the corner, let's take a look at some Thanksgiving Entertaining Essentials. Included today in this post are beautiful dinner plates, silverware, tureens, and much more. I include quite a few unique items today, which I love to support Etsy companies.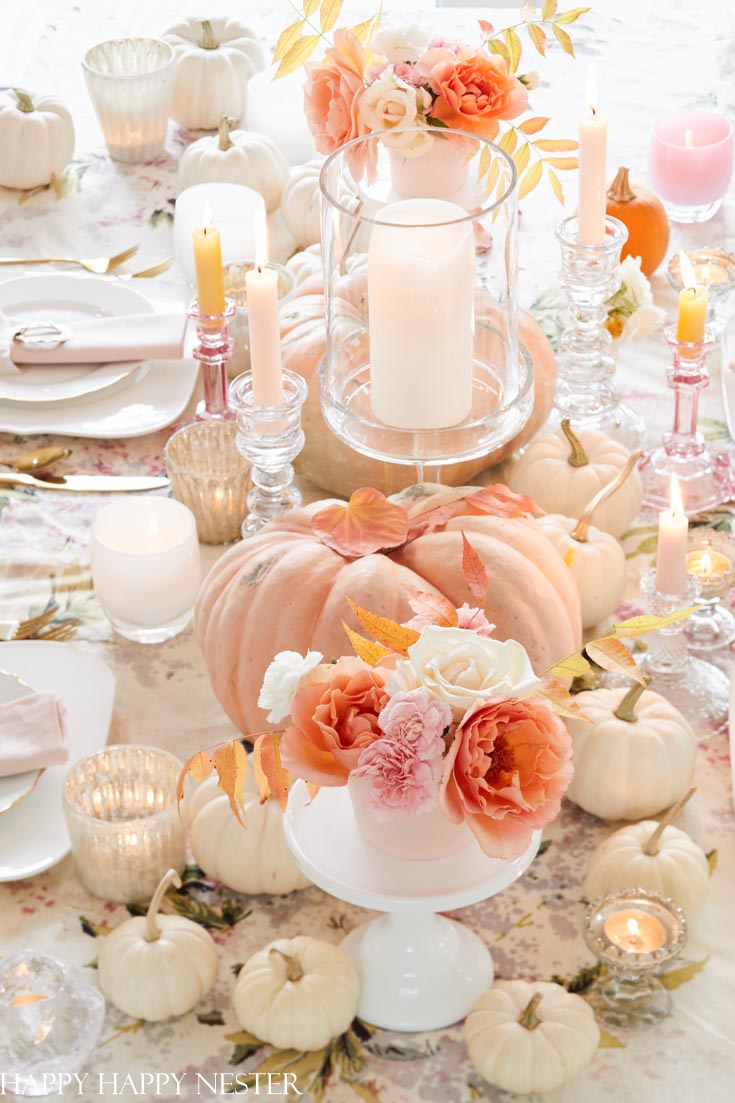 I love to create a beautiful dinner table for any special occasion. I had so much fun styling my latest Elegant Thanksgiving Table.
There is something quite pleasing about sitting down at a table that is beautifully decorated. And now that we are in quarantine and we aren't going out to dinner anymore, so our dinners are now more than ever, super important. So, this year, make sure to create a gorgeous table for your family on Thanksgiving day.
*The following post contains affiliate links
Here are some of my past tables for a bit of inspiration.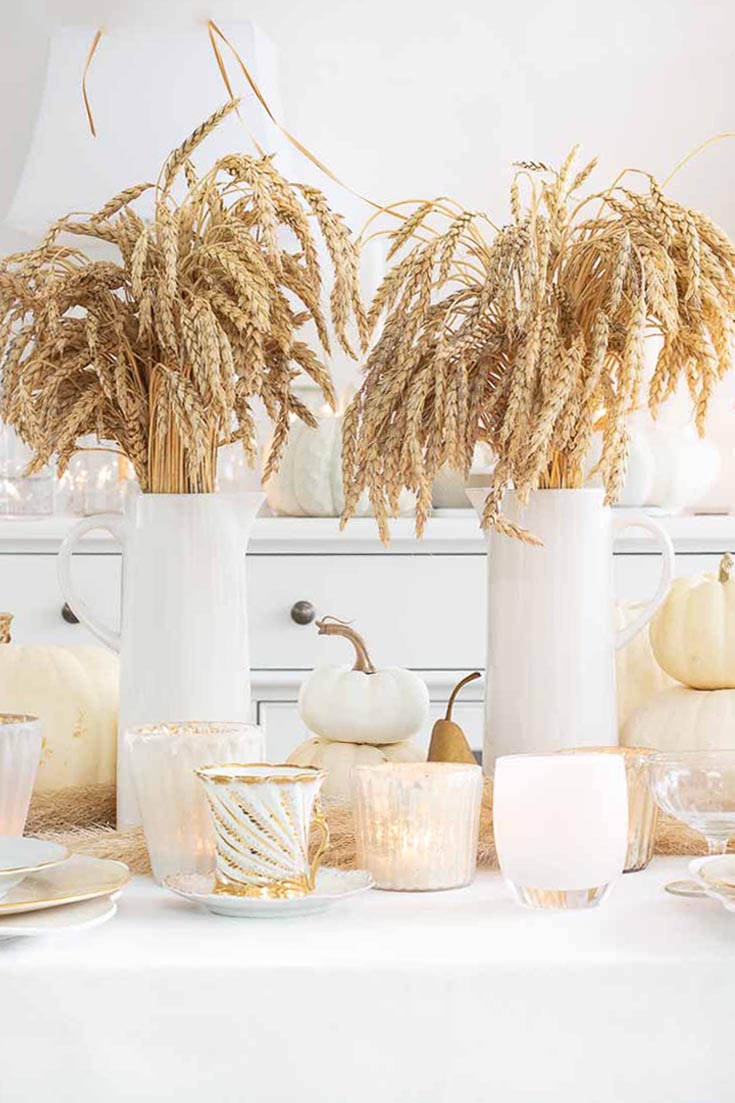 Thanksgiving Table Setting Made Easy
Last year, I bought these pretty bundles of wheat. I love how they took center stage on our Thanksgiving table.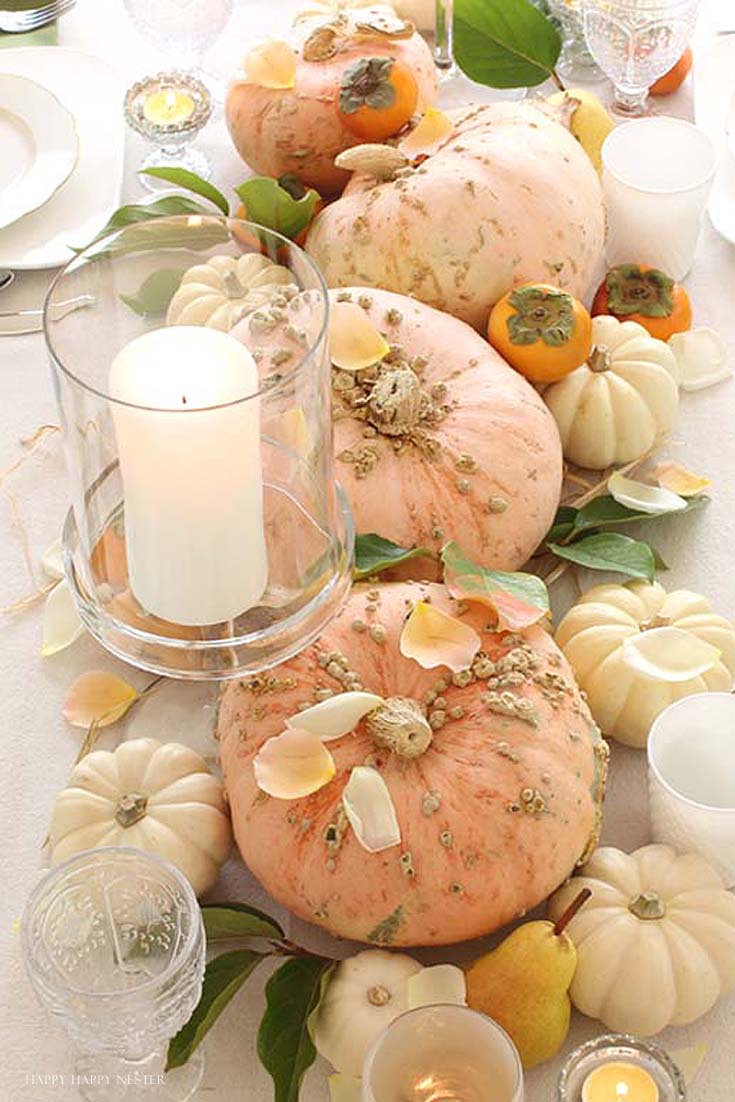 This table is all about pumpkins and fruit! I'm obsessed with using natural elements when creating my Thanksgiving tables. So gather leaves, pumpkins, fruit, and even flower petals to style your table.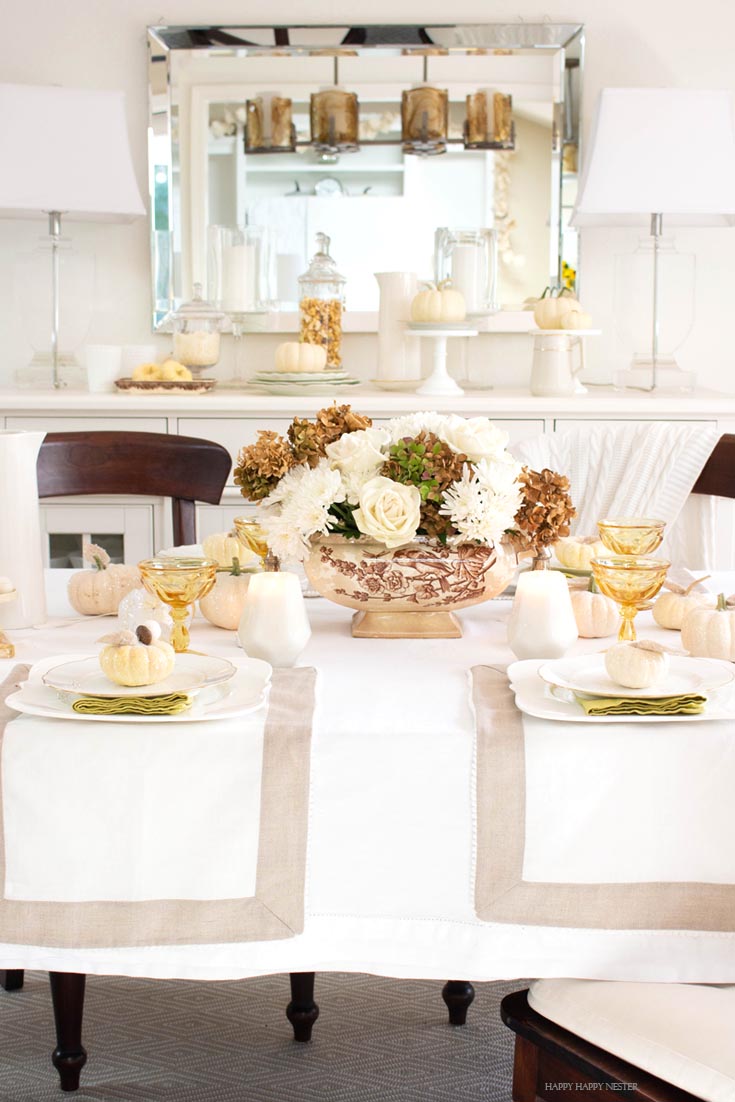 Inexpensive Thanksgiving Table
This post is from a couple of years ago. It is timeless and inexpensive to design.
Thanksgiving Entertaining Essentials
PLATES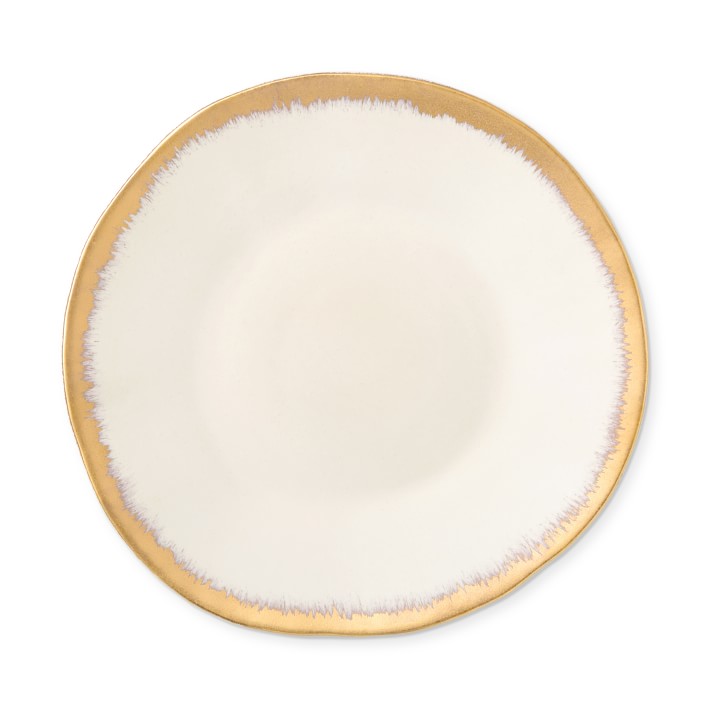 Someday, I'll take the plunge and buy these plates! Oh my goodness, they have the feel of my French vintage plates but with a modern twist!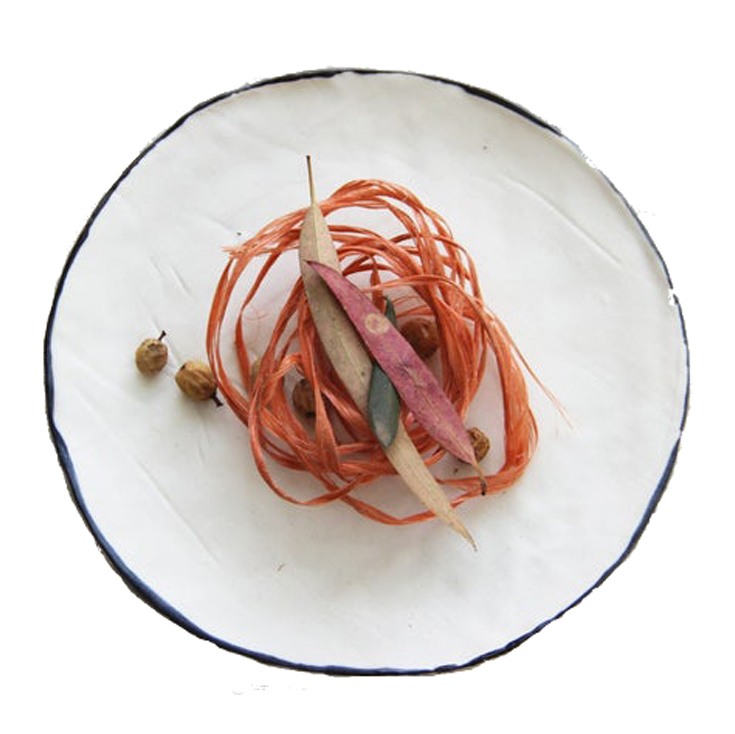 Bright White Porcelain Dinner Plates
The simplicity of these plates is beautiful!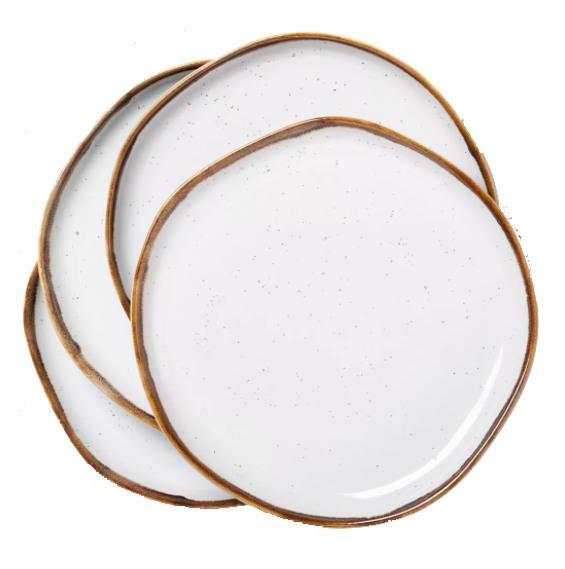 I'm crushing on these fun salad plates from Target!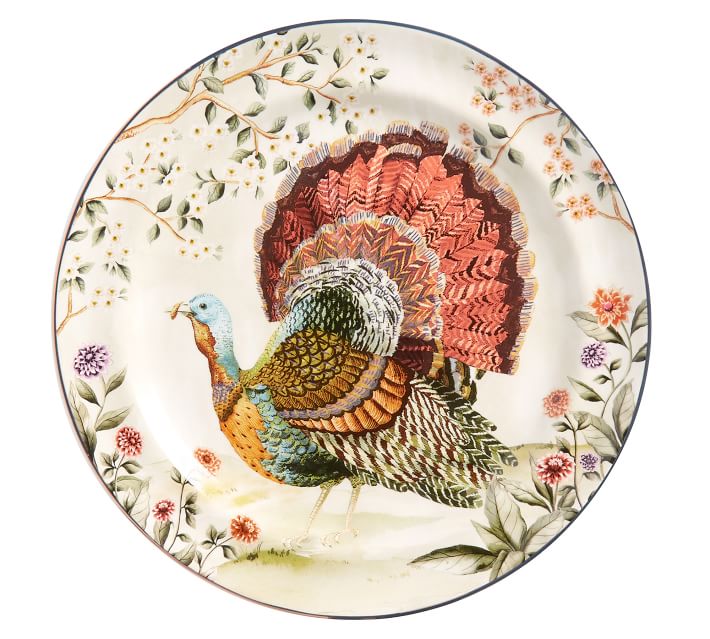 Botanical Harvest Turkey Plate
Make your seasonal celebrations memorable with dinnerware that gleams with exquisite artwork. Our Botanical Harvest Turkey Collection depicts an original design painted in our own studio using vivid colors and realistic details, and thin gold rim borders each piece.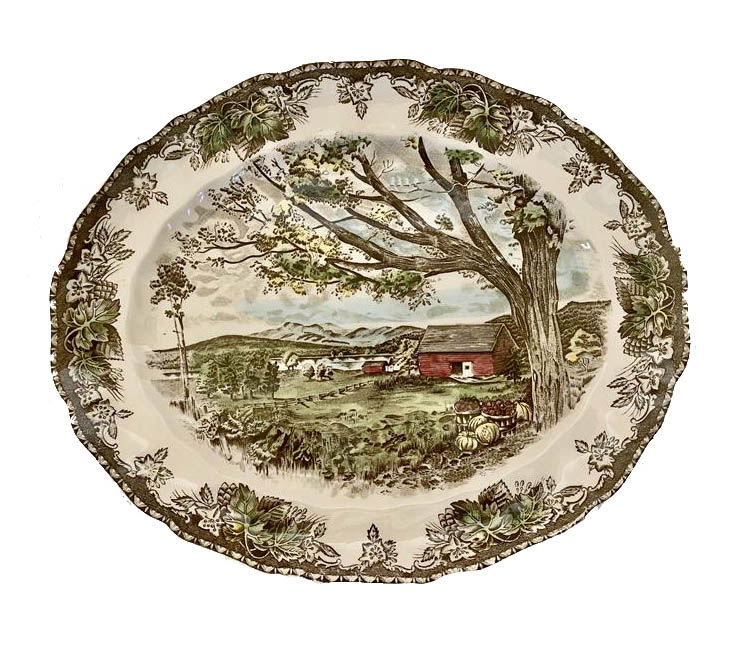 Vintage Johnson Brothers Plates
I've always wanted a set of these vintage plates. They are so classic and stunning. These plates may sell out, so make sure to visit this great shop over on Etsy! By the way, my friend Leslie has a fabulous post on her transferware.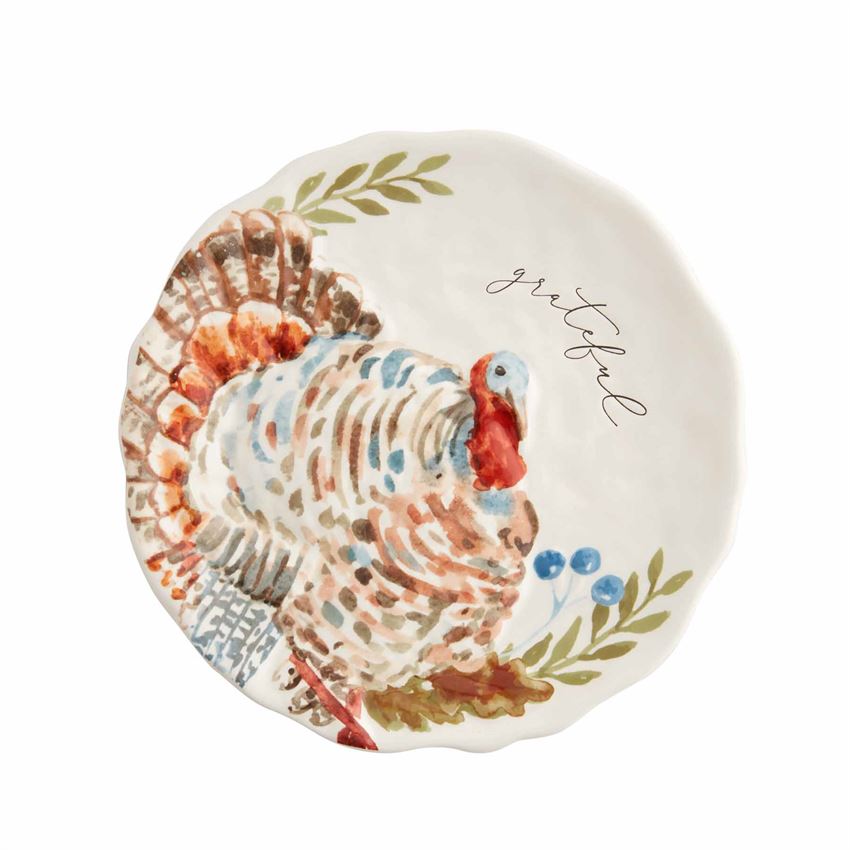 These wonderful turkey salad plates are so fun and cute. I love the uneven and organic edge around the plate.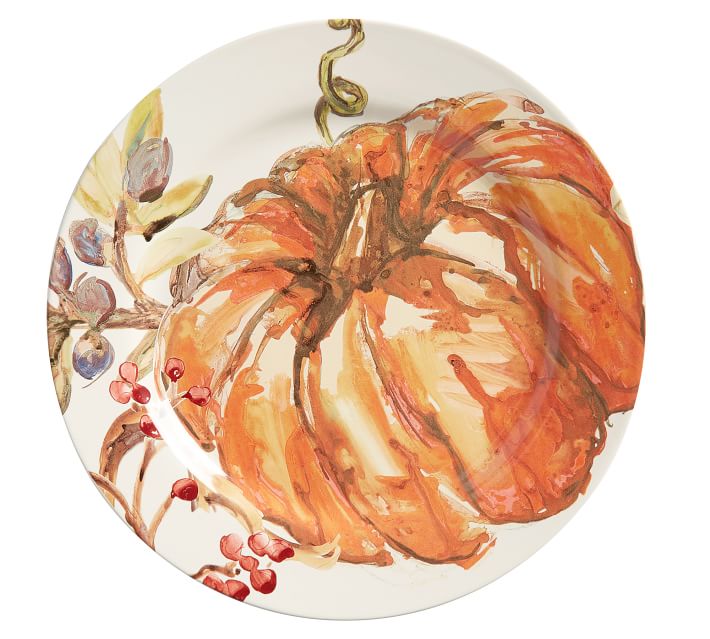 Harvest Pumpkin Stoneware Dinner Plates
For an easy autumnal update, our Harvest Pumpkin Dinnerware Collection revamps the table in no time and provides the perfect foundation for brunch, special occasions, and everything in between. Each dinner plate depicts a beautiful gourd sketch, a perfect pick for the season.
PLATTERS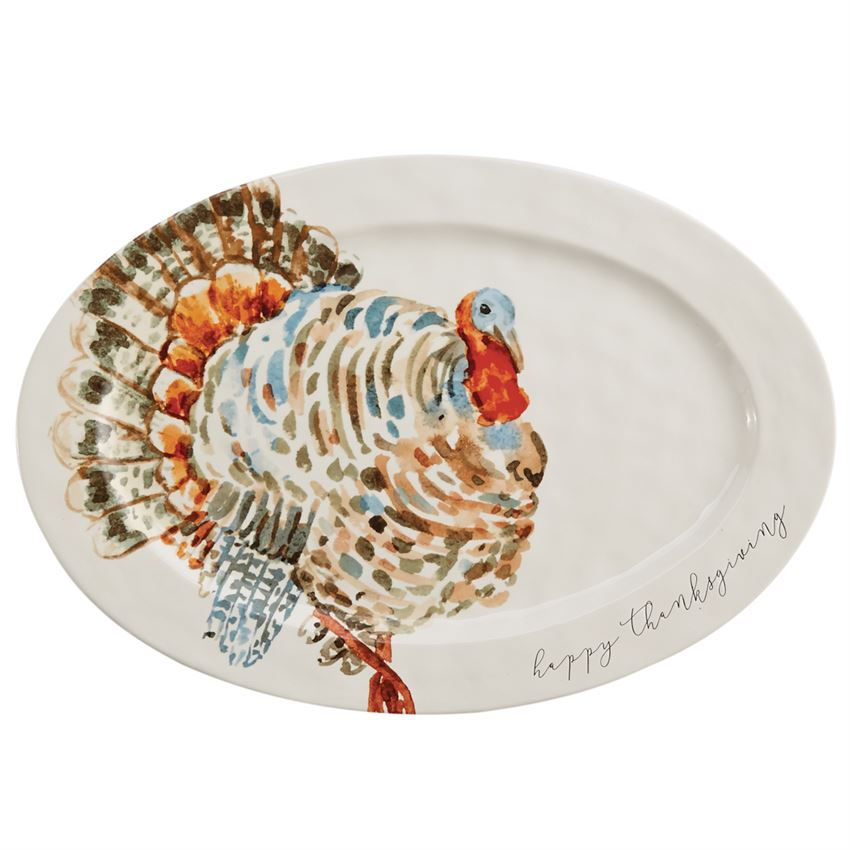 This is definitely a must-have when it comes to Thanksgiving entertaining essentials! Mud Pie produces the cutest products!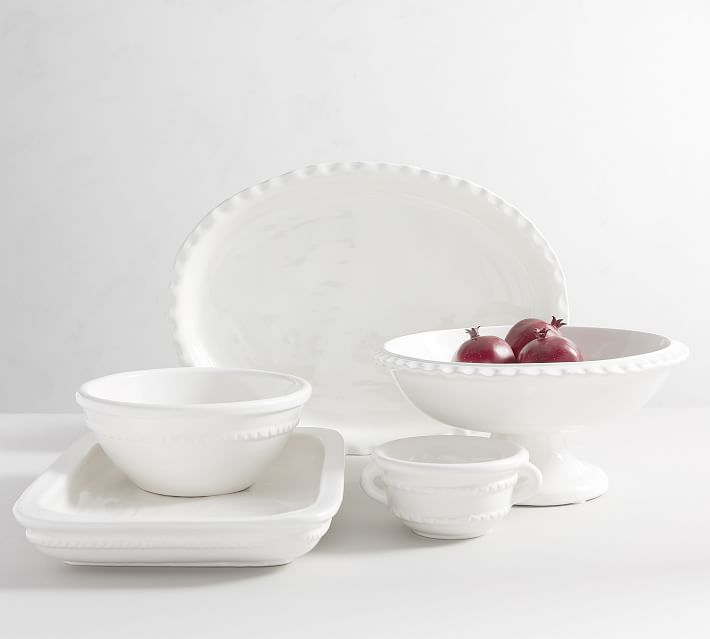 Holiday feasts require large platters that can serve a crowd. This beautifully proportioned serving piece is made in Italy with a lustrous glaze over a decorative relief pattern.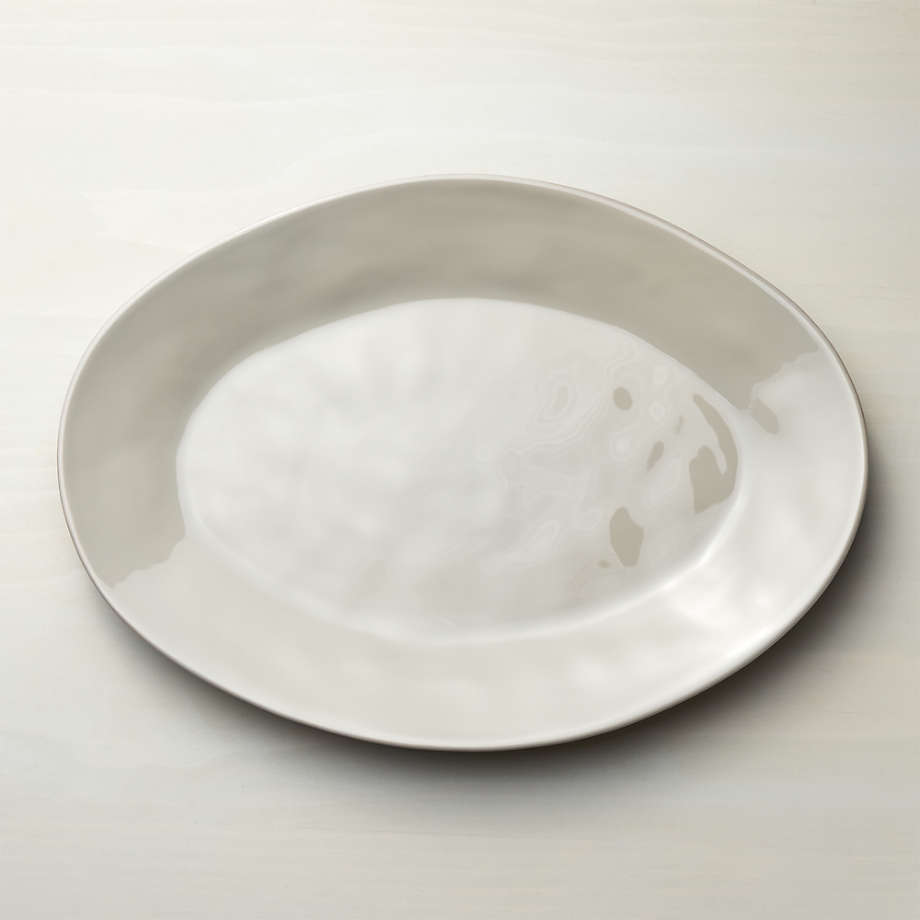 I love the shape and unevenness of this platter. And by the way, it comes in lots of various colors to match your table decor.
TUREENS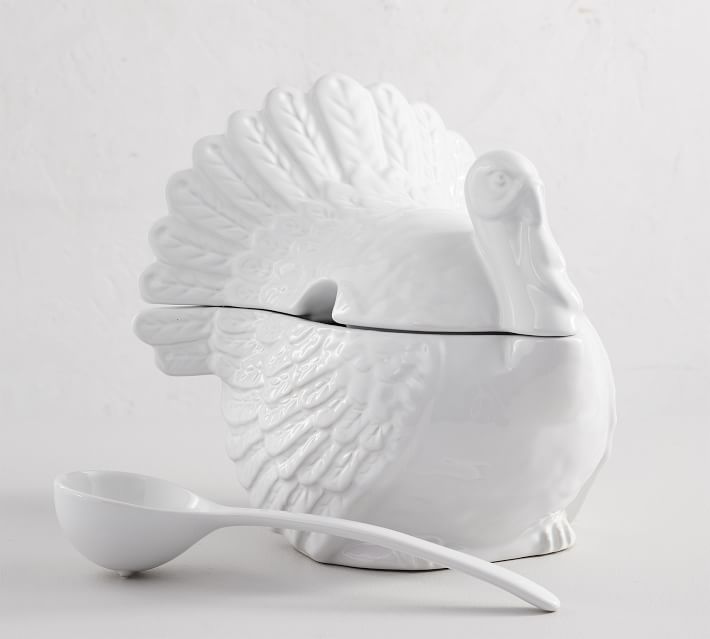 Present your homemade soups or stews in a serving piece imbued with seasonal charm and artful details. A rich white glaze enhances the look of our generous stoneware tureen and ladle.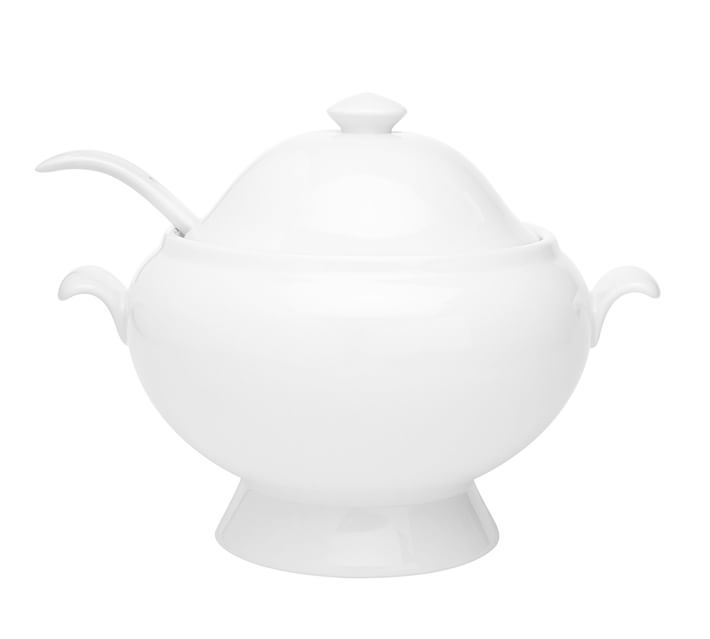 This soup tureen provides a beautiful backdrop for your culinary creations.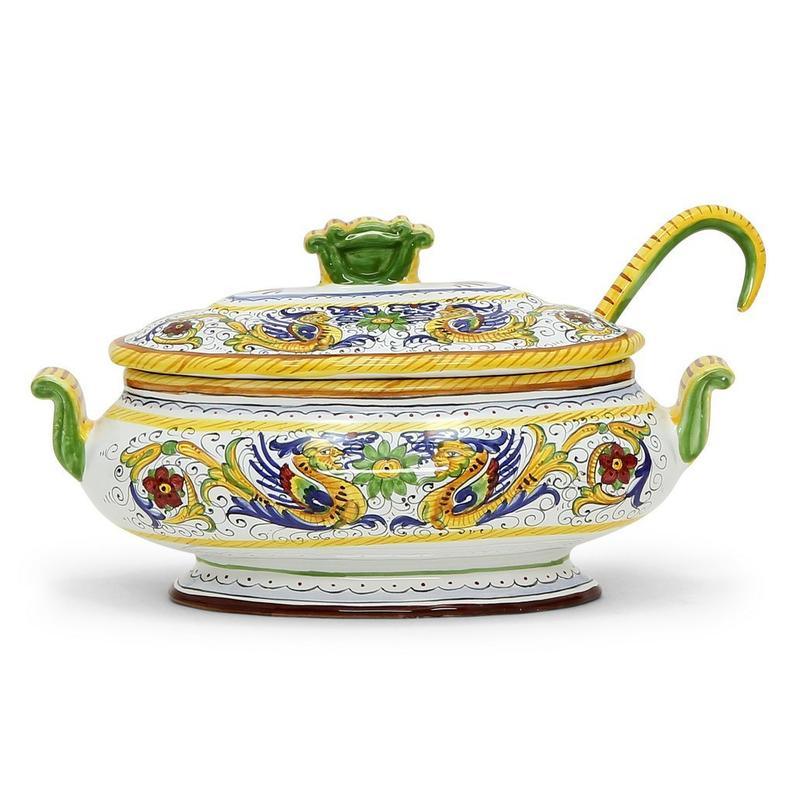 This is a beautiful Italian Raffaellesco Soup Tureen and Ladle.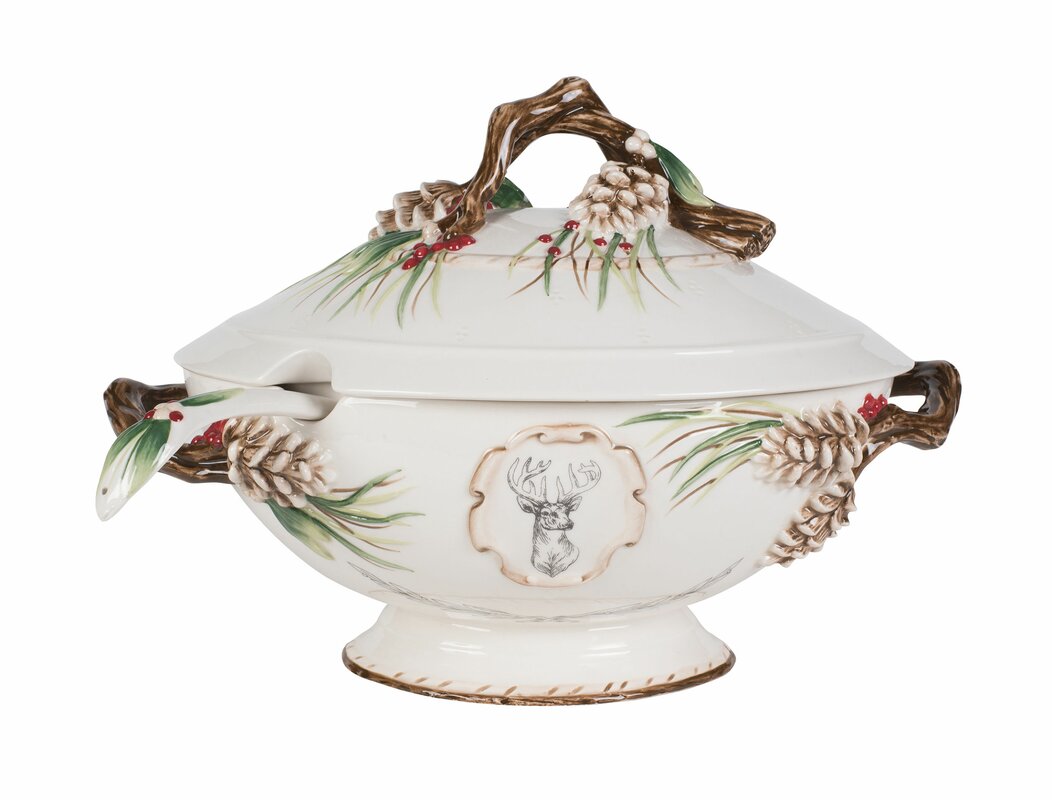 Make holiday magic this season with this Fitz and Floyd Forest Frost Tureen. Crafted of ceramic, this lovely soup tureen is accented with handles in the formation of pine boughs and berries. A tranquil depiction of stately deer adorns the side of the tureen, making this a stunning way to serve soups and stews to guests during the holidays and all winter long.
SILVERWARE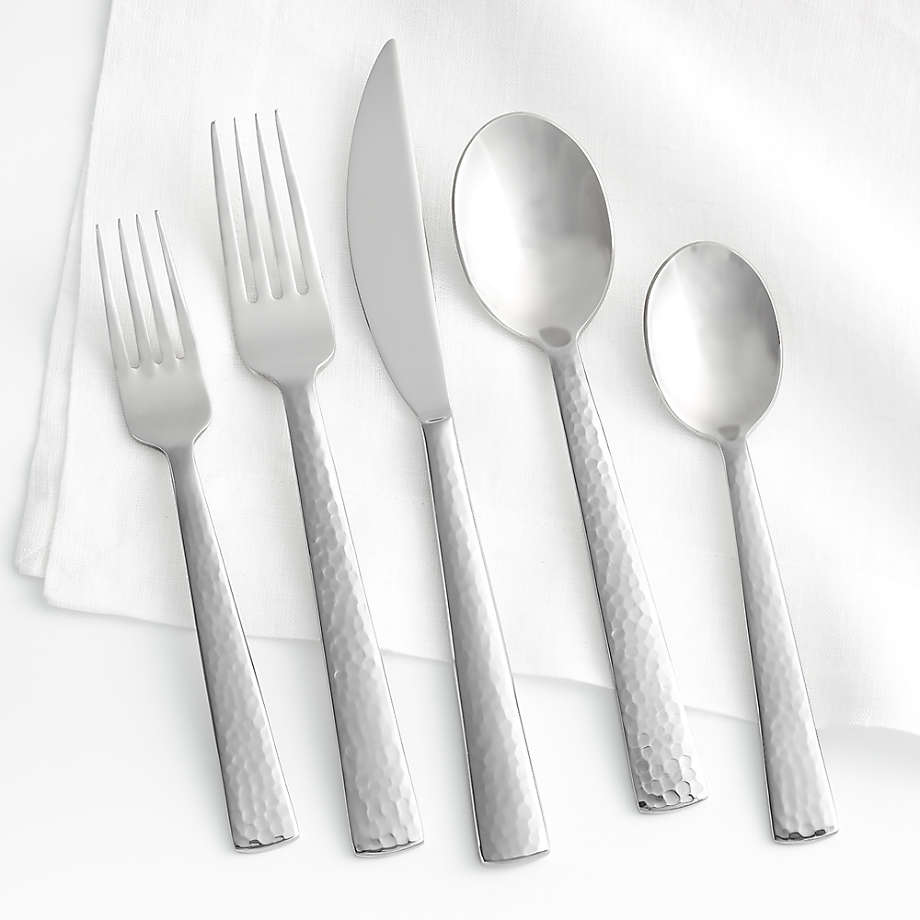 I own this flatware, and I LOVE it! If you like a substantial fork, knife, and spoon, then this set is for you. My husband likes the light, flimsy silverware, so he is always reaching for another group of utensils. Of course, I love how the faceted surfaces create a nice sparkle. Of course, they are a part of my Thanksgiving entertaining essentials!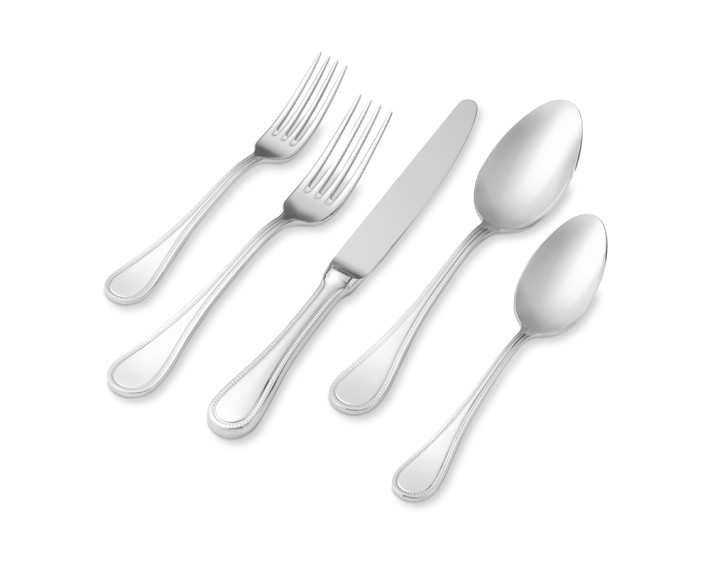 True to the French spirit of dining well every day, this flatware melds classic elegance with exceptional durability and ease of care. Expertly crafted in a small town in Normandy, the collection features fiddleback handles edged with beading as refined as a string of pearls.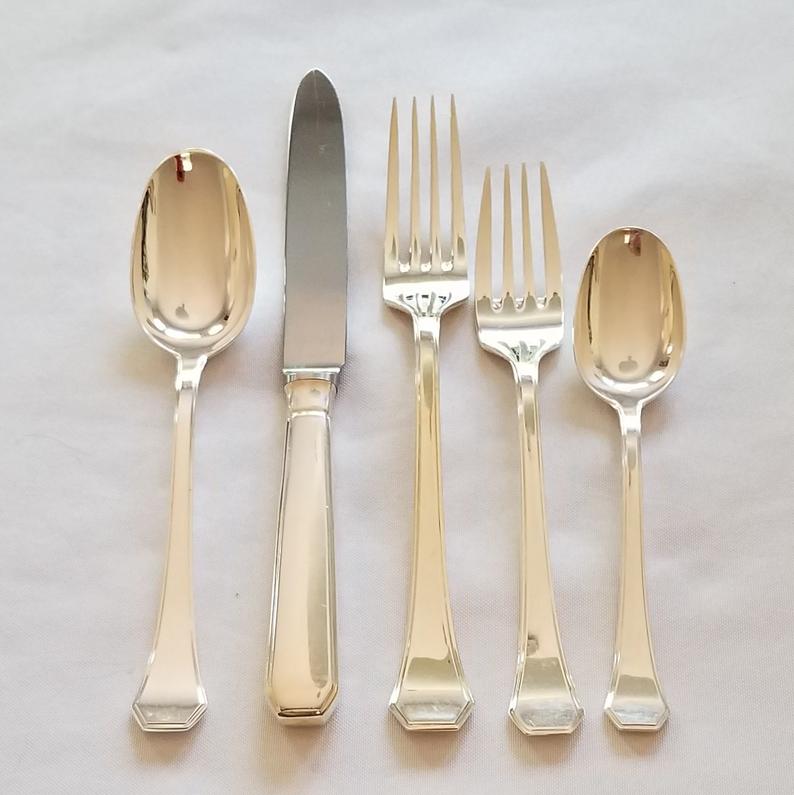 Braque Silverplate by Ricci Argentieri 5 Piece Place Setting. Each 5 piece place setting includes one knife, one dinner fork, one salad fork, one soup spoon, and one teaspoon. The stock of this place setting is limited, so act quickly if you want them.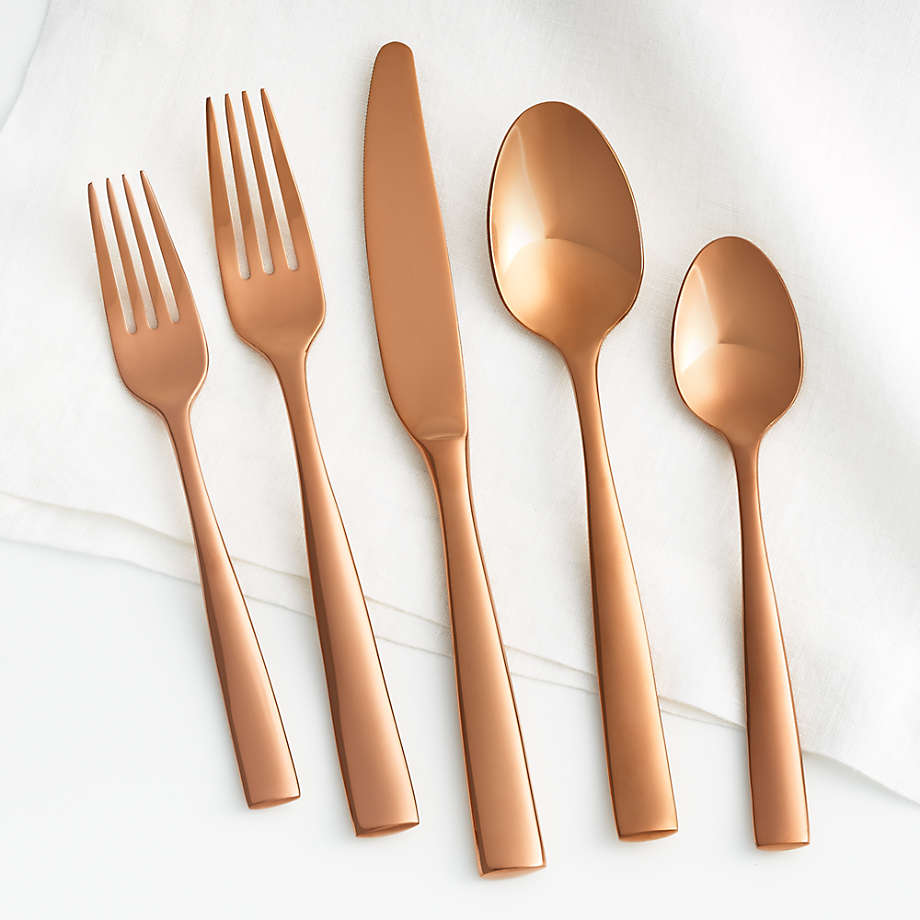 This copper place setting is well balanced and comfortable in hand. This silverware sets a striking table with its clean and sophisticated style.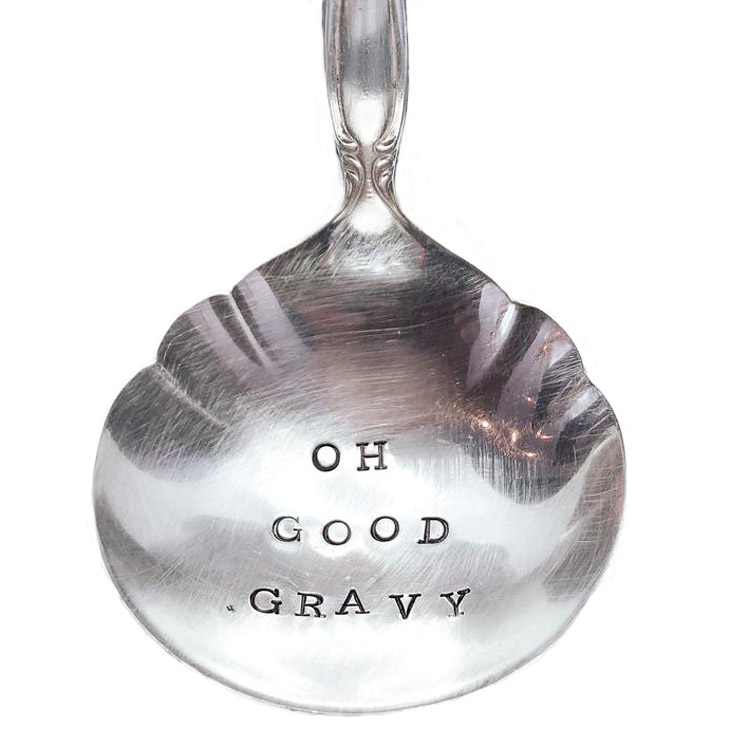 This adorable hand-stamped gravy spoon is perfect for a Thanksgiving dinner. It has a nice and special design, and you can have the owner personalize a spoon for you.
NAPKINS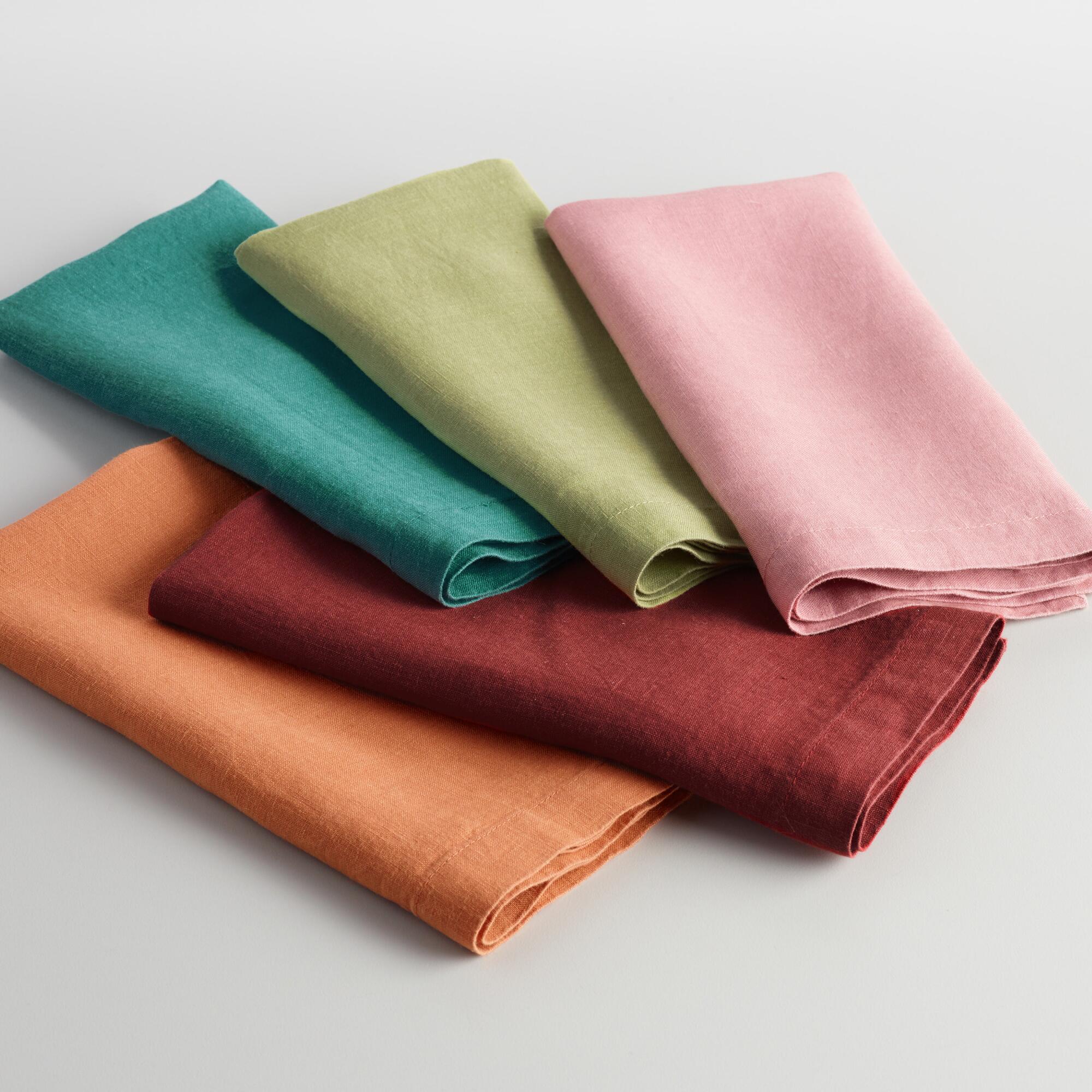 Dress up your table with our deep blue buffet napkins, an easy way to update your place settings for everyday or special occasions. These 100% cotton napkins are machine washable for easy cleanup and are also available in a range of other hues.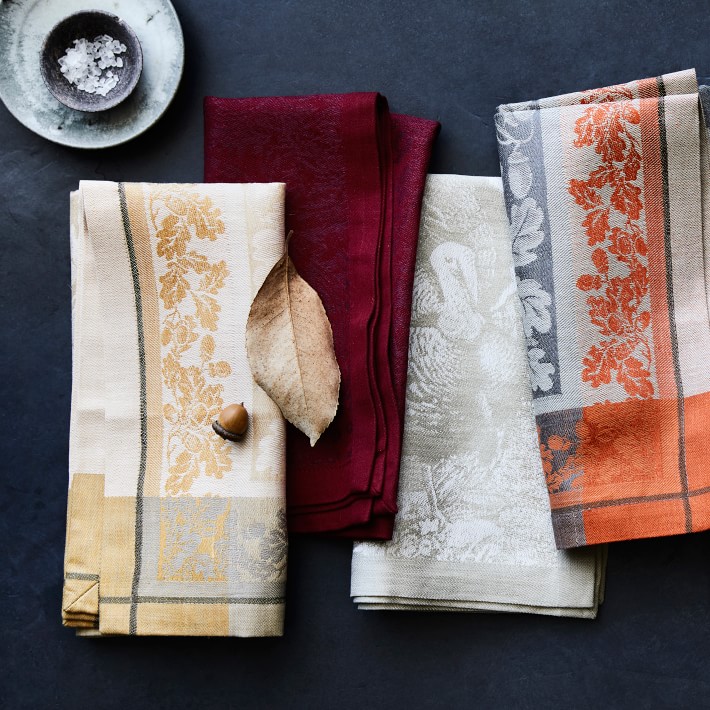 With their graceful leaf and acorn pattern, our napkins evoke fond memories of autumns past and make a stunning addition to the fall table. Jacquard woven and tailored for us by a venerable Russian mill, the cotton-linen fabric offers an elegant drape, a lush feel, and an understated luster that become richer through time and use.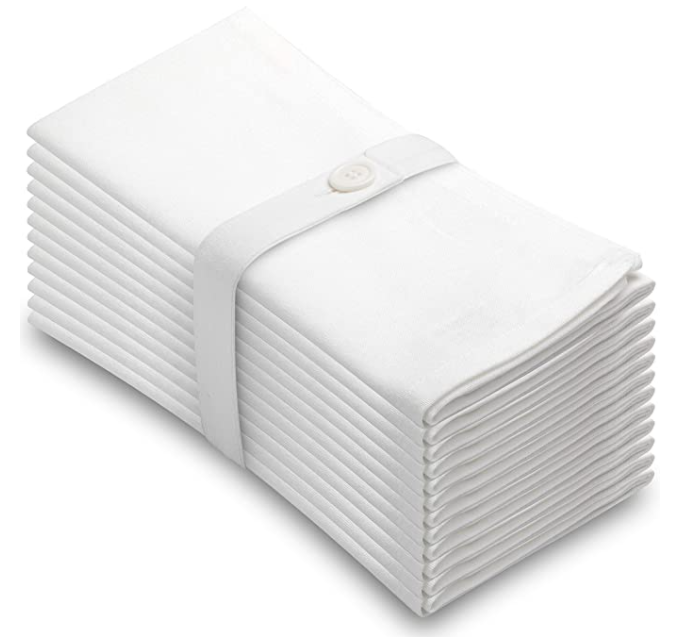 These wonderful 100% cotton dinner napkins are great for every day or a special dinner party. Make sure to check out this post of Thanksgiving entertaining essentials if you plan your special dinner party! These napkins come 12 in a set.
NAPKIN RINGS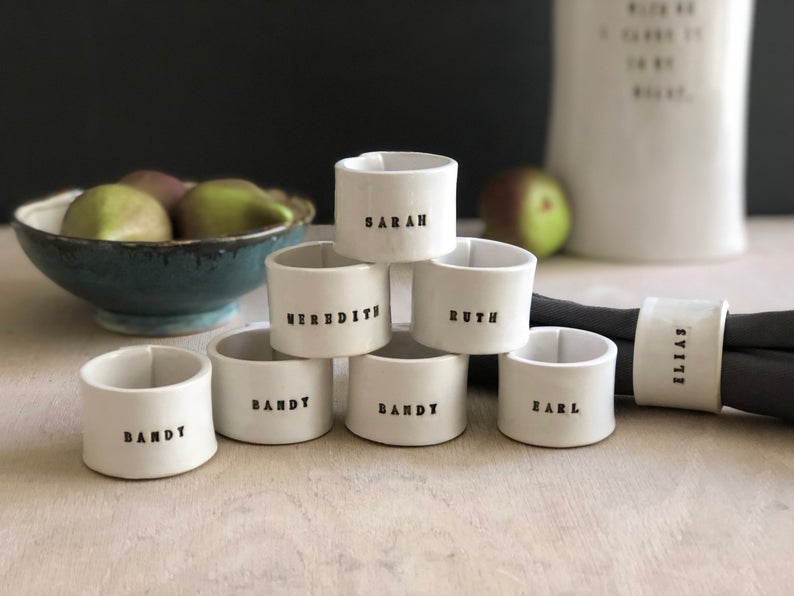 Personalize your dining table with these modern, sleek handmade ceramic custom napkin rings—imprint with words of your choice- family names, first names, or other words of inspiration.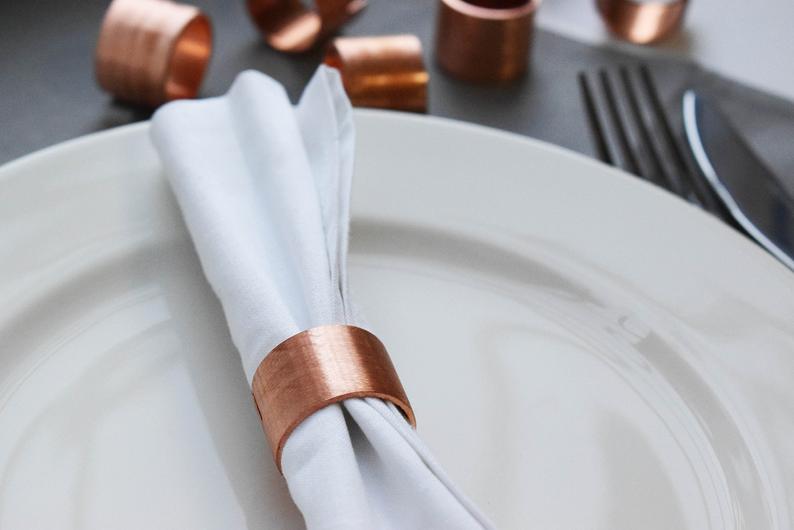 This is a beautiful copper pipe that is sanded into a pretty napkin ring. The rich color and finish are perfect for a fall Thanksgiving table. The company will make them to size if you need a different look.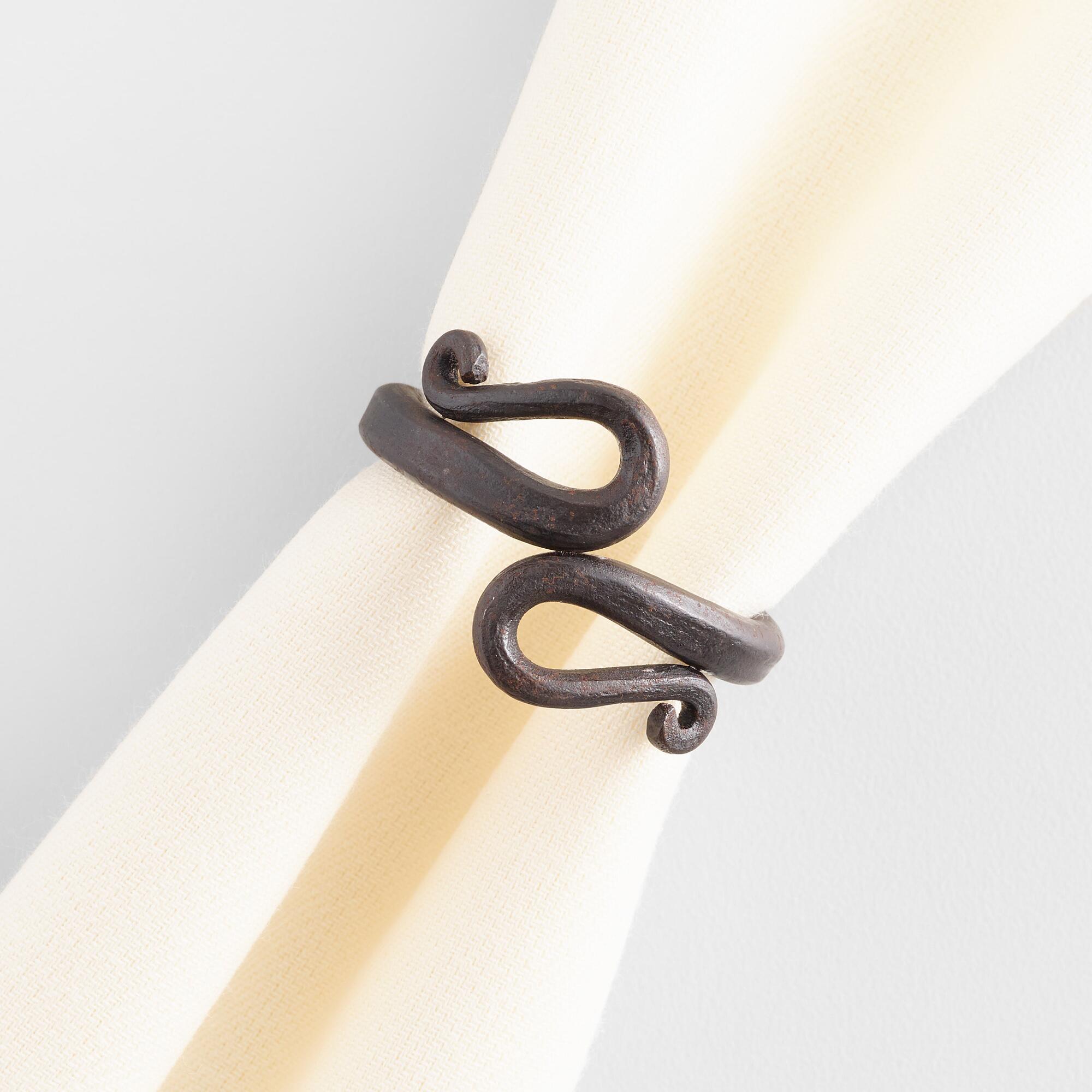 A swirl of metal turns every napkin on the table into an eye-catching decorative element with our Fiddlehead Napkin Rings. This unique set of napkin rings coordinates seamlessly with a wide assortment of World Market exclusive table linen collections. This easy update adds a stylish pop to your table setting at an unbelievable value.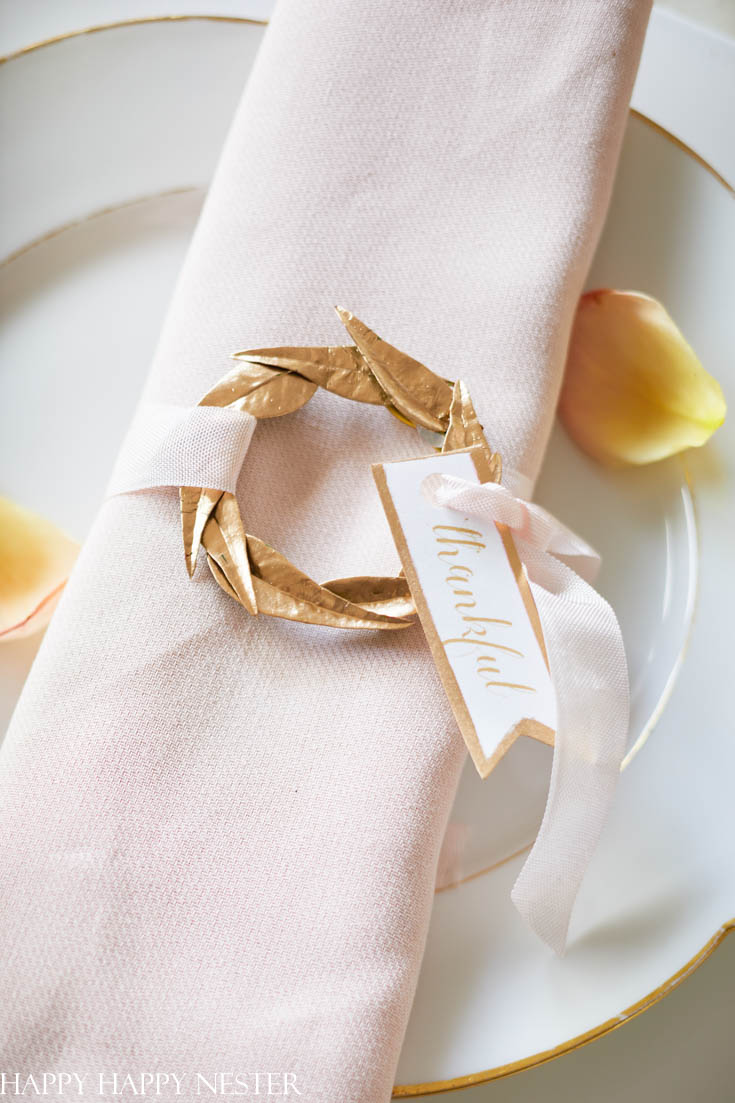 Here is my Mini-Wreath Napkin Ring DIY
Gather up some small leaves from your garden to create this easy and elegant napkin ring. The little "thankful" banner is free if your sign up for my blog newsletter. If you already are a member, then sign up anyway to receive the printable. My email service will not sign you up multiple times!
I hope you liked this Thanksgiving entertaining essentials blog post. We are early, so make sure to plan your dinner and table decor. This holiday season, I hope that I won't stress out too much!
Cheers,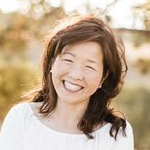 Latest posts by Janine Waite
(see all)