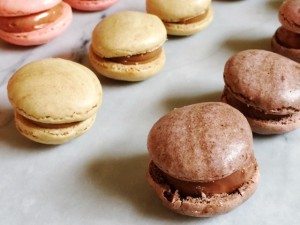 IfOnly Provides many Unique Experiences
My heart loves to adventure, whether it is a trip or class, I love interesting and out of the ordinary activities. I find that unique experiences are irreplaceable and become so meaningful in our busy world of technology and social media. Recently, the company  IfOnly approached me to participate in one of their unusual offerings with a local San Francisco expert, I was delighted beyond belief at this opportunity. You see, I love baking and especially enjoy consuming Macaron cookies, so to spend a morning with the talented French chef, Jean-Yves Duperret was hands down my first choice.
| A Note About the Nester |
It is the sweet, simple things in life which are the real ones after all.
Laura Ingalls Wilder
The following post is sponsored by IfOnly. All my thoughts and opinions are mine.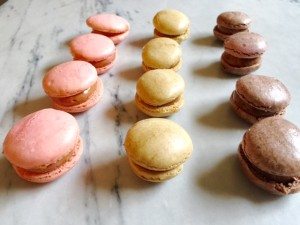 Ok, before we go any further, I thought it might be essential to shed light on these sweet and festive French cookies. If you are like me, you probably are a bit confused about the different macaron names. I have to chuckle since everytime someone mentions these desserts, a small discussion ensues whether it is called a macaron or a macaroon. I'm sure it doesn't surprise you, that I had to look them up on Wikipedia to find out if I was spelling and pronouncing them correctly. So, according to them, Macaron is the meringue based cookie filled with a sweet and wonderful cream filling. The name comes from the Italian word, macarone or meringue.  Wikipedia states that the American name Macaroon has been confused with this cookie. I hope this didn't confuse you even more?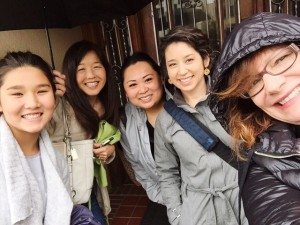 Now back to our fun adventure! I happily signed up for IfOnly "A Private Lesson in the Art of the Macaron for the French Pastry Lovers" taught by Jean-Yves Duperret.  Our small group included my neighbor, my niece and her good friend, and of course my sweet daughter! It was a rainy Saturday when we ventured into San Francisco but a little moisture did not dampen our spirits. We were all eager to learn how to make these delicious and trendy treats!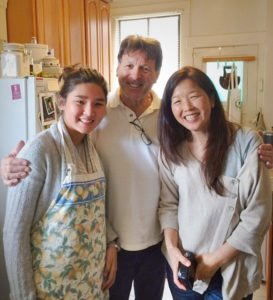 We all arrived at Jean-Yves Duperret San Francisco home, and we were quickly greeted by his warm and inviting hospitality. He is a funny man that has a quip for every moment, and his wonderful sense of humor put us all at ease.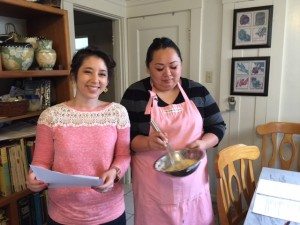 After a few social pleasantries, we quickly assisted him in his kitchen and were happy to learn the inside scoop on how to make macarons. My niece was the first to offer her services and Jean-Yves asked her to separate some eggs. When I glanced over at her, she quietly mentioned she needed another egg, you see she broke the egg yolk into the whites.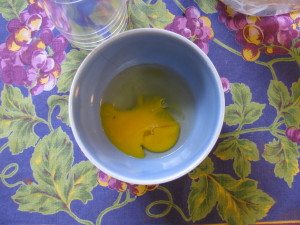 On her second attempt, Jean-Yves did point out (in his beautiful French accent) that her technique for separating the egg was magnifique. Of course, you are probably wondering how many ways are there to separate an egg? Well, on her second attempt she used her hands to separate the egg, I admire her baking skills and her passion for pastry making.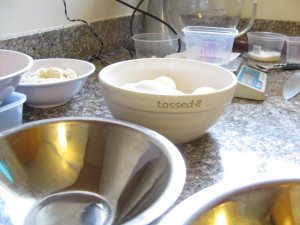 We quickly realized that his kitchen was also his scientific baking laboratory. He was weighing all his ingredients on his kitchen scale. Oh gosh, now I have to purchase a scale for my baking needs. He also mentioned that the macarons relied on the perfect meringue and if there was any moisture in the oven the delicate cookie could collapse. He made sure to keep the door open ever so slightly to allow the moisture to escape before baking the cookies.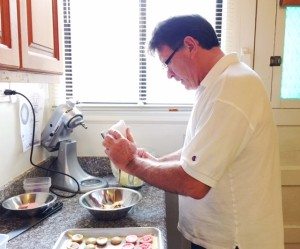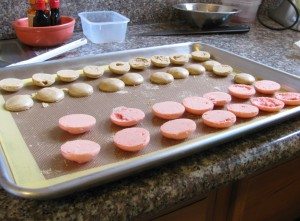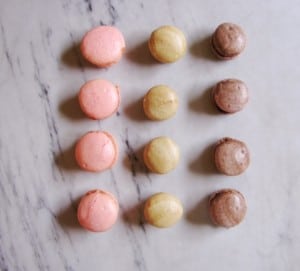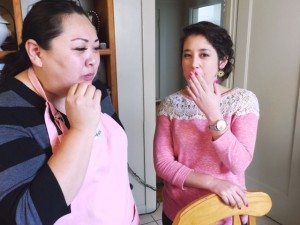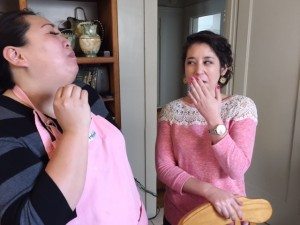 Jean-Yves has more than 30 years of mastering the fine art of pastry making. He has designed masterpieces for many dignitaries including a United States President, Queen Elizabeth, and many celebrities to name a few. He grew up in the medieval French town of Tours. He originally had a career in engineering but soon realized his love for the art of French pastry.  He makes his home in San Francisco and owned and operated a renowned pastry shop, La Novelle Patisserie. He is also the author of the cookbook, La Nouvelle Patisserie and he collaborated with Williams and Sonoma on a 12 city book tour. I'm so honored that he taught me and my four friends the art of Macarons. This course was incredible and if you are live in San Francisco or are planning a vacation to this great city you must take this course, IfOnly Macarons class. They were so kind to offer my readers a $50 discount on your first experience. When signing up for an activity use my exclusive $50 coupon code: happynester. This code is good for your first experience purchase, one-time use per person, does not include shipping and taxes and is valid through June 30, 2016.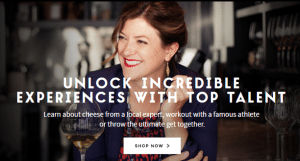 Well, here is a little background about the company, IfOnly . They offer unique experiences as well as once in a lifetime events with lauded luminaries. In this day and age, when most of us have almost everything we need, participating in something meaningful and rewarding is a nice fresh change of pace. Whether you experience it yourself or you give it to a friend for a gift, it is such a noteworthy product. I love their belief that life is not about buying things but it's about the extraordinary unique experiences we remember and share!
The beauty of this company is that a portion of the proceeds goes to various chosen charities, and Jean-Yves supports Tipping Point as his charity of choice. So, not only do you enjoy a unique experience, you and your friends are giving back to the community! Additionally, if you or someone you know in the San Francisco, Los Angeles or New York who would like to share their talent in a If Only experience, here is the link to become a luminary: Luminary sign up. Please use my special code: happynester to get special approval in the queue.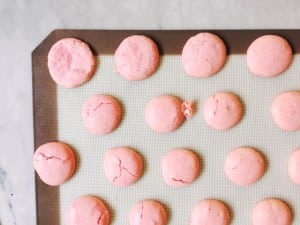 I thoroughly enjoy unique experiences and I hope you enjoyed my post. Thanks so much for visiting the blog and I hope this has inspired you to get busy in your kitchen! Create some delicious pastry masterpieces. I will post us in my kitchen making the macaroons. So stay tuned for a future post and I will be including the recipe with all our little great notes for success.
Cheers,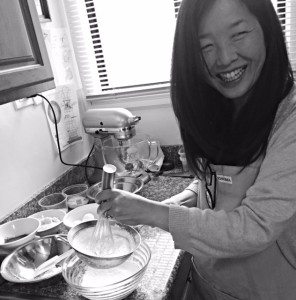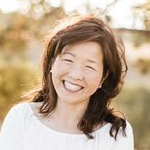 Latest posts by Janine Waite
(see all)