Whether you're creating something from scratch or reusing an item, these upcycled and recyclable products are great for your home decor!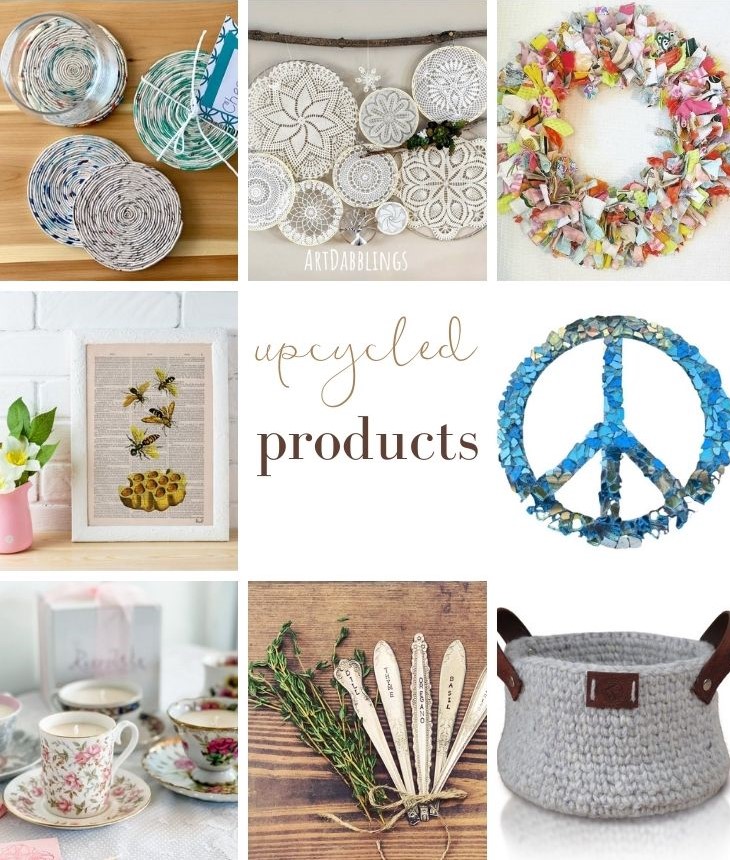 I believe in the variety of processes by which "old" products get to become modified and get a second life as they're turned into a "new" product to enjoy in the heart of your home. If you're like me and I have always had a passion for reusing and recycling, then these upcycled products are perfect for simple decor throughout your home!
Instead of throwing away your products, keep scrolling to find some fun crafts and ideas to become inspired to create!
If you love this Boutique of the Week, then check out my other blog posts for boutique of the week! Enjoy!
Where to Buy Unique Farmhouse Decor
23 Cool and Unusual Candles and Holders
Sea Glass Beach Decor and More
Upcycled Products
*The following post contains affiliate links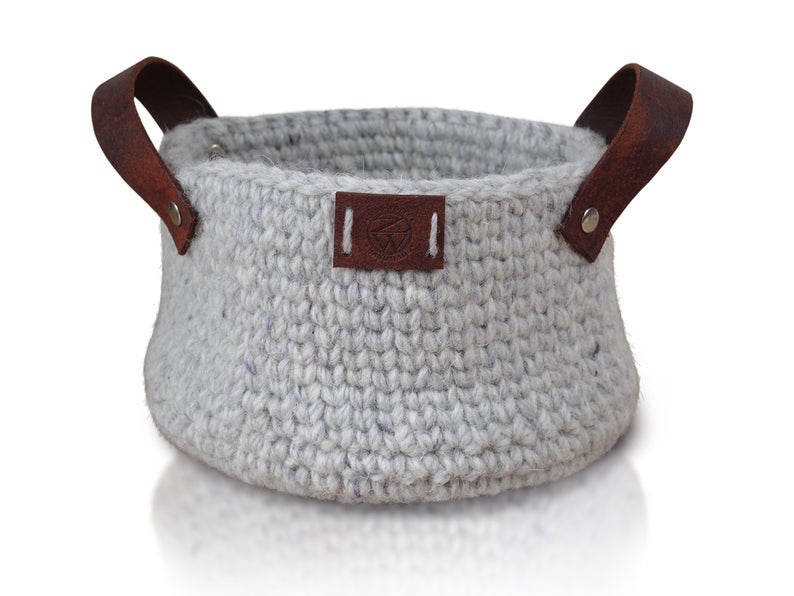 This basket is a hand-crocheted decorative basket made with chunky upcycled wool from carpet manufactures! This lovely piece of decor is perfect for the living room, bathroom, bedroom, or as a gift basket to fill with goodies to send to a loved one!
The upcycled yarn for these baskets is actually a 100% blend of natural New Zealand and British sheep wool! To finish this beautiful basket off, there are red leather handles that have also been upcycled!
This stunning wall piece is a metal peace symbol made with stunning reflective pieces of blue and green fire glass! This piece of decor is a perfect statement for your home, whether it's outside or inside!
This sign catches the light, and when it does, it sparkles! Definitely, one-of-a-kind work of art to have within your home or even for a gift to a friend, member of the family, or a loved one!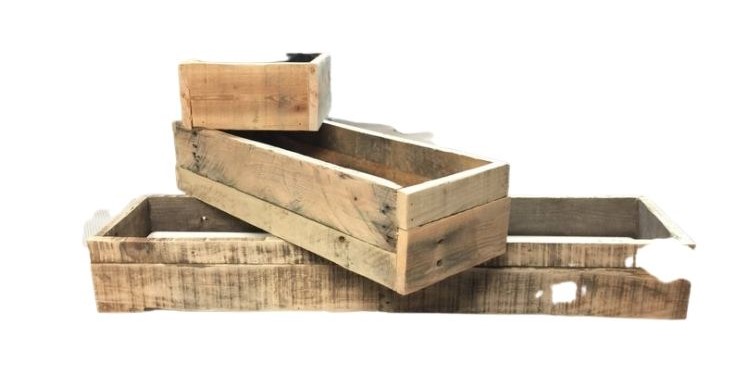 Do you have a green thumb like I do? Wish you did? Or just want to be able to enjoy fresh plants in your home? Now, I am not the most skilled gardener out there but I like to dabble here and there. What I do know is that plants need to complete a place for them to live and thrive!
Here we have three planter boxes made from upcycled wooden pallets to house your next agricultural adventure! Whether it's growing seeds or looking for a place to plant succulents or flowers, these planter boxes are perfect for the job!
This is made from a recycled Vermont license plate which can be certainly useful around the home or even in an office! This piece of decor can be used to store keys, coins, or even as a candy dish!
This license plate box is a perfect gift for someone who needs a place to store the most forgetful items such as keys or their wallet!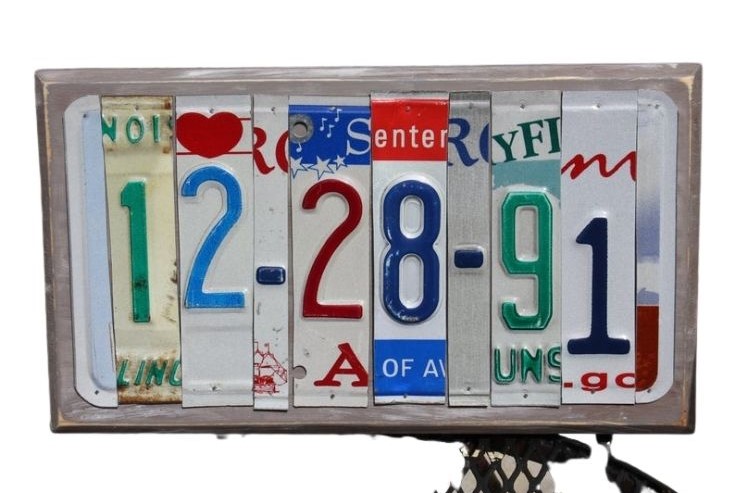 This adorable date sign is made from recycled license plate tags! This is the perfect gift for a newborn baby, anniversary or birthday! It's definitely a unique piece of decor to commemorate any special day!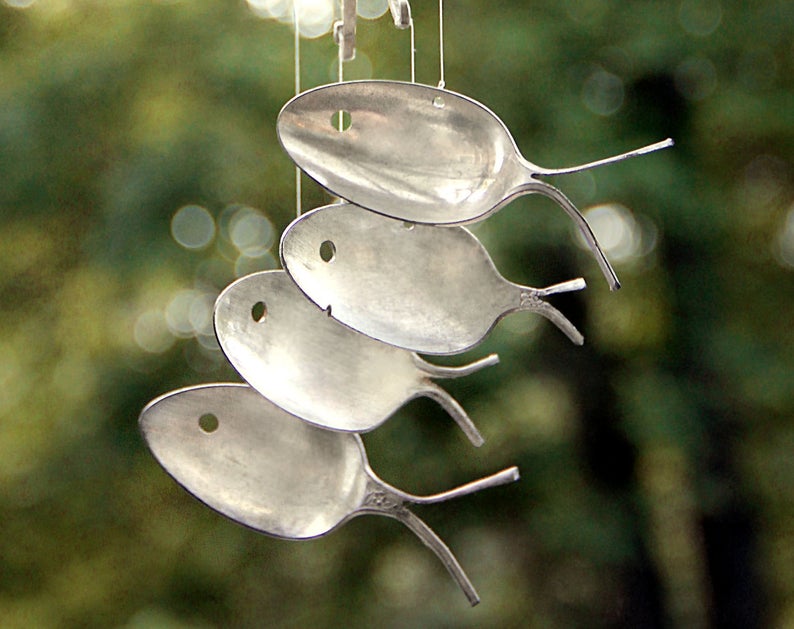 These wind chimes are a perfect addition of decor for a beach house or for your own home! Musical and amazing, these four silver plated spoon fish are upcycled from vintage and antique flatware! These are sure to bring a smile to your face and a bit of ocean life to your home!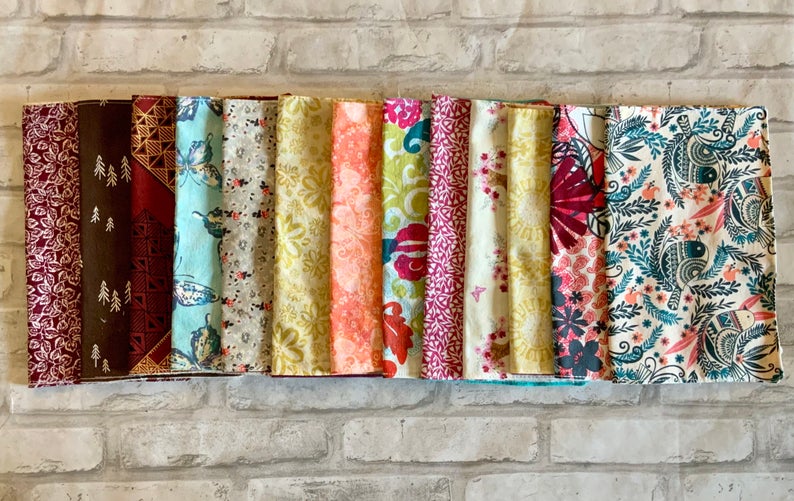 Upcycled Rectangular Unpaper Towels
This set of four napkins are a wonderful and eco-friendly addition to your kitchen and dining room. You can use these everyday for meals or to wipe up spills! The soft texture and fun patterns of the unpaper towels will entice your loved ones and make every meal special around the table!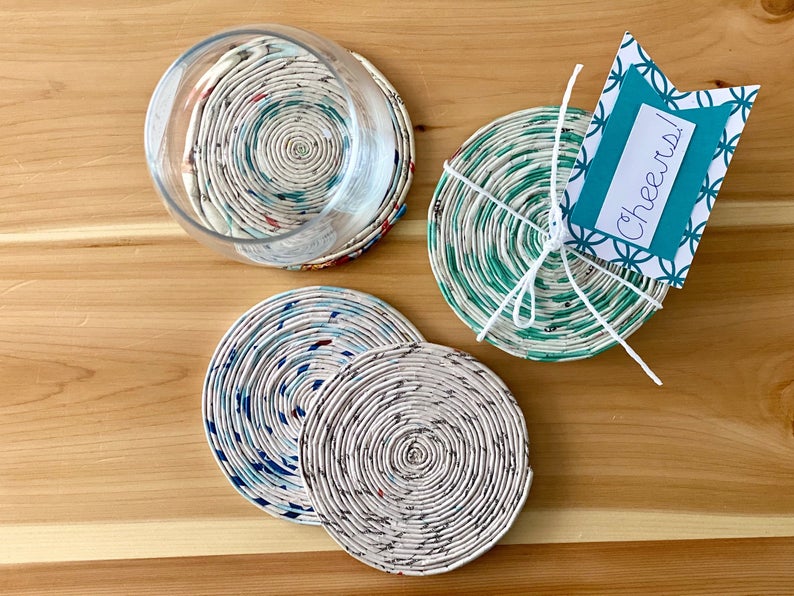 These glass/cup holders are made from rolled newspaper and happen to be eco-friendly as well! These pieces of decor are perfect to take out when friends and family over or for when you're enjoying your favorite drink on a relaxing day!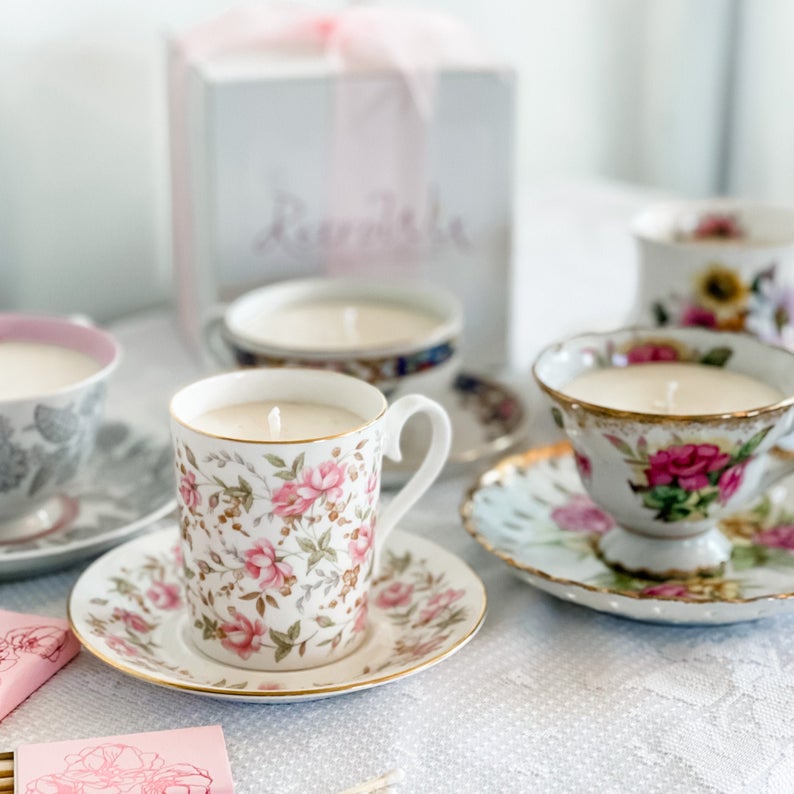 These hand poured soy candles are elevated with vintage charm as the candle wax is cradled in beautiful vintage teacups. This is a great choice not only for weddings and baby showers, but also for afternoon tea events!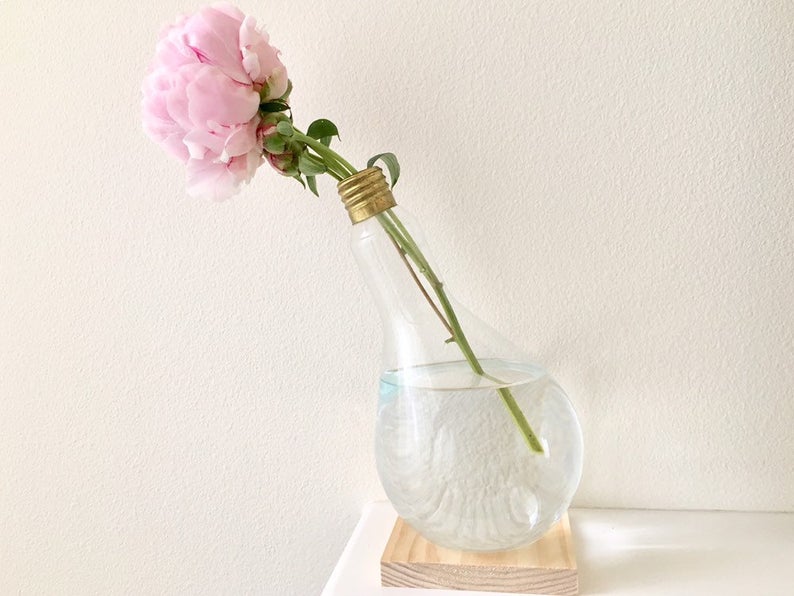 This a wonderful choice of vase to use for flowers or plants within your home. This upcycled giant light bulb vase can be very unique decor for any home or office!
These beautiful light bulbs were given a new life and new purpose which also helps saves the environment from less waste and might just "brighten" someone's day!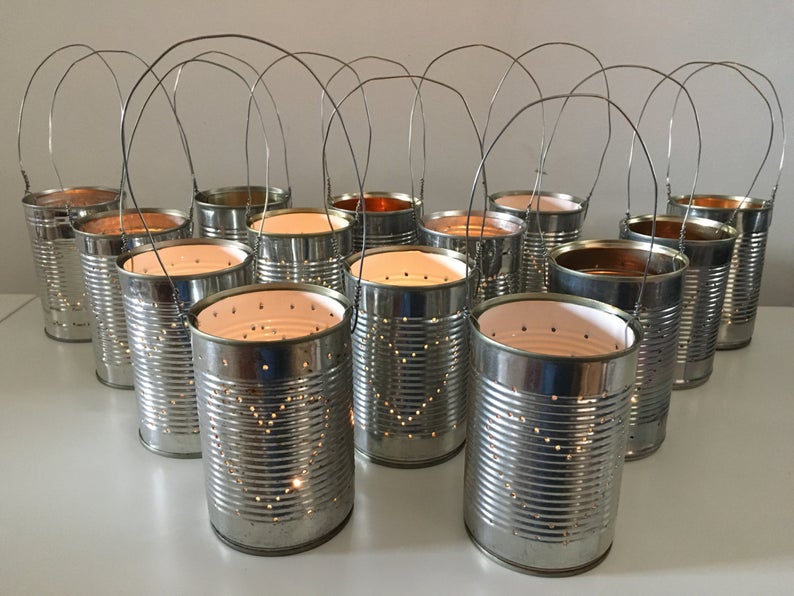 This set of upcycled tin can lanterns have each been hand stamped so all tins are different and unique! They can also be personalized with initials inside each heart to add some extra love for a special event or for a special someone!
Not only are these tin can lanterns perfect for a gift, but they are also lovely to place around the house during a nice evening to light the space up a little with a lovely glow!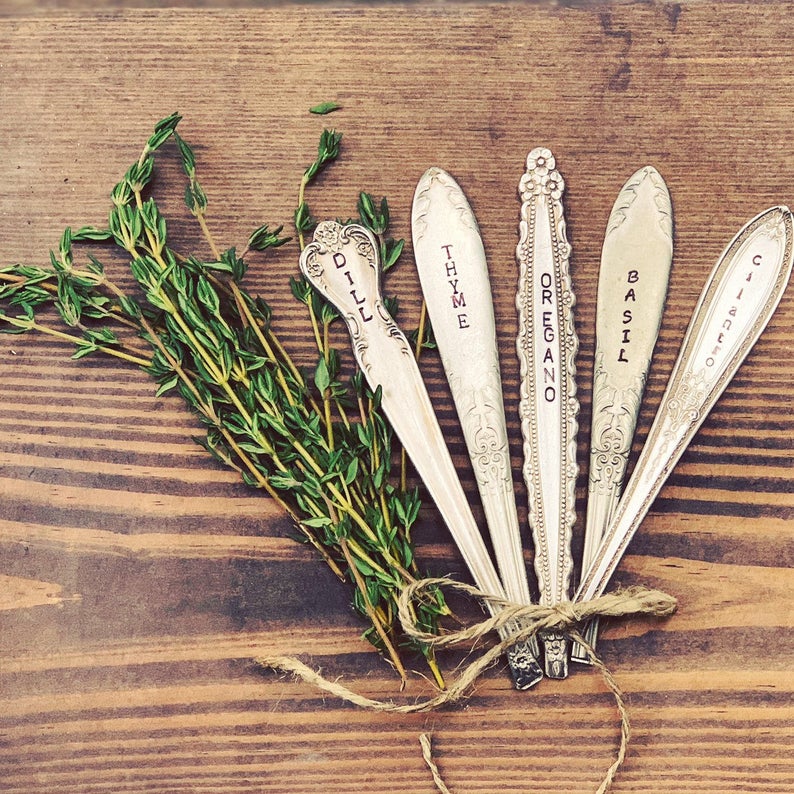 Herb your enthusiasm with these beautiful vintage garden and herb markers! Each of them are individually hand stamped on silverplated handles to create a unique difference!
This is the perfect gift or piece of home decor for someone who loves to plant or is just getting started on their agriculture adventure!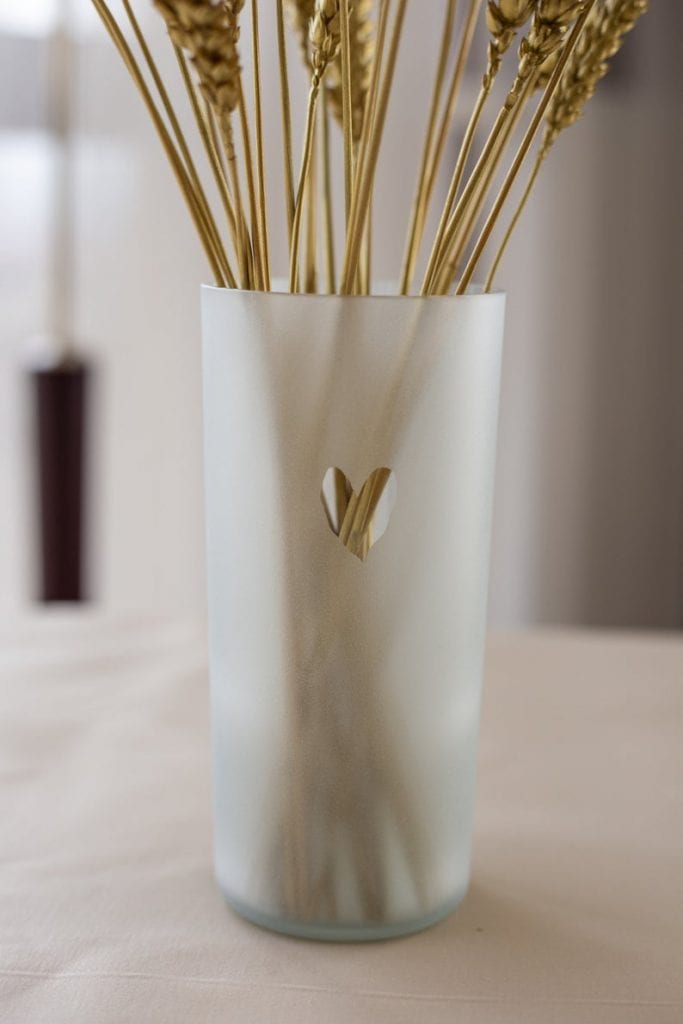 This is a recycled glass vase bottle and is perfect for floral arrangements made up of dried flowers or fresh flowers to enjoy within your home!
It's a wonderful gift for Mother's Day or a friend who adores flowers! Each vase bottle is uniquely designed as well and can be personalized to gift to that special someone!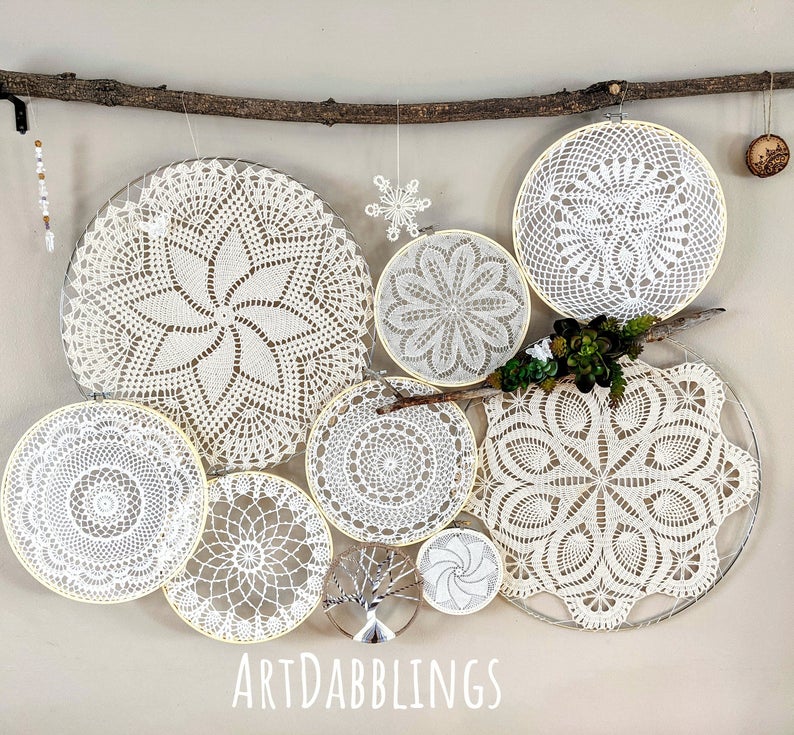 Custom Embroidery Hoop Artwork
This piece of decor is perfect for when wanting a bed headboard, window valance, wedding backdrop, you name it! It's able to fit any occasion, event or celebration!
These can be customizable to your liking which adds a unique look within your home to enjoy with friends and family!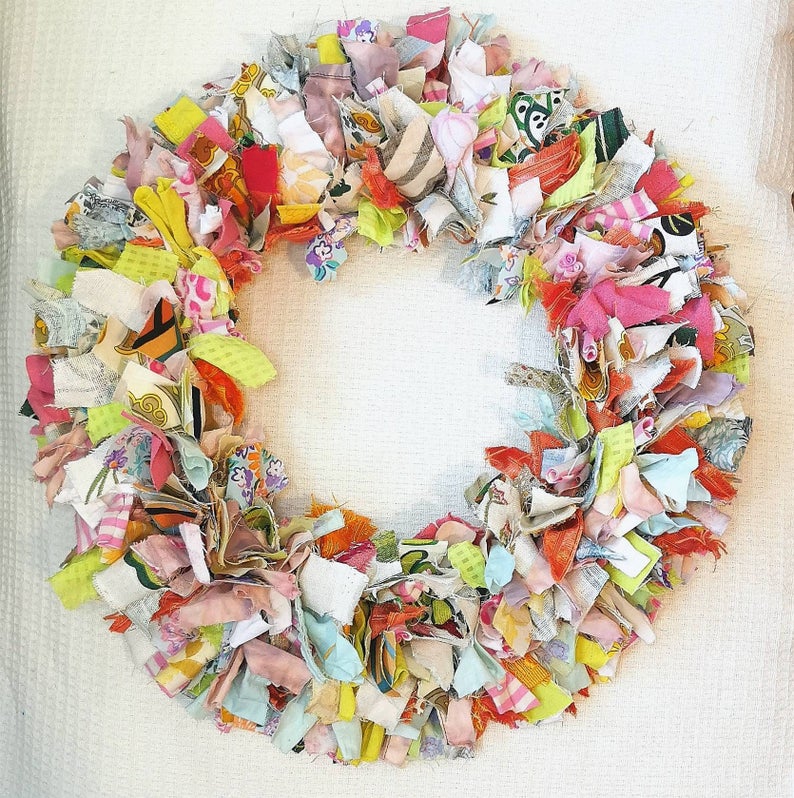 Handmade Upcycled Decorative Rag Wreath
This beautiful rag wreath is made entirely of scrap fabric that would have otherwise been destined for landfill. This wreath makes for a fun and bright home decoration piece for festive occasions or all year round! To make this decor even better, each wreath is hand crafted and unique!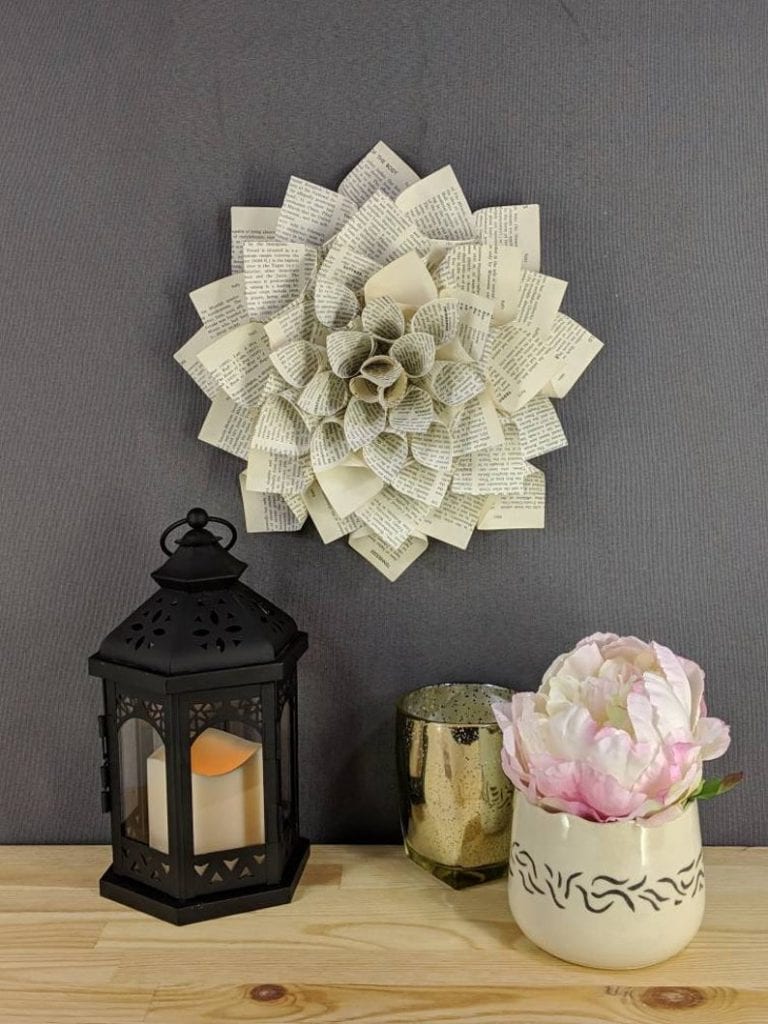 In need of a new, unique, one-of-a-kind decoration? These book wreaths are definitely that! These are made out of old encyclopedias, which allows each wreath to be one of a kind and cannot be duplicated to look identical!
A wreath like this could be anywhere in the house whether it's the bedroom, kitchen or office, this will definitely add beauty in your safe place!
This fun and decor consist of bees and honeycomb printed on real vintage dictionary book pages! This beautiful upcycled book print is an affordable way to give your house a brand new fresh look!
It's a perfect piece of decor to style the walls with whether it's in the hallway or in a bedroom! It not only covers up the walls but it also adds a splash of color to brighten up the space!
Thanks for joining us for the Boutique of the Week!
Cheers,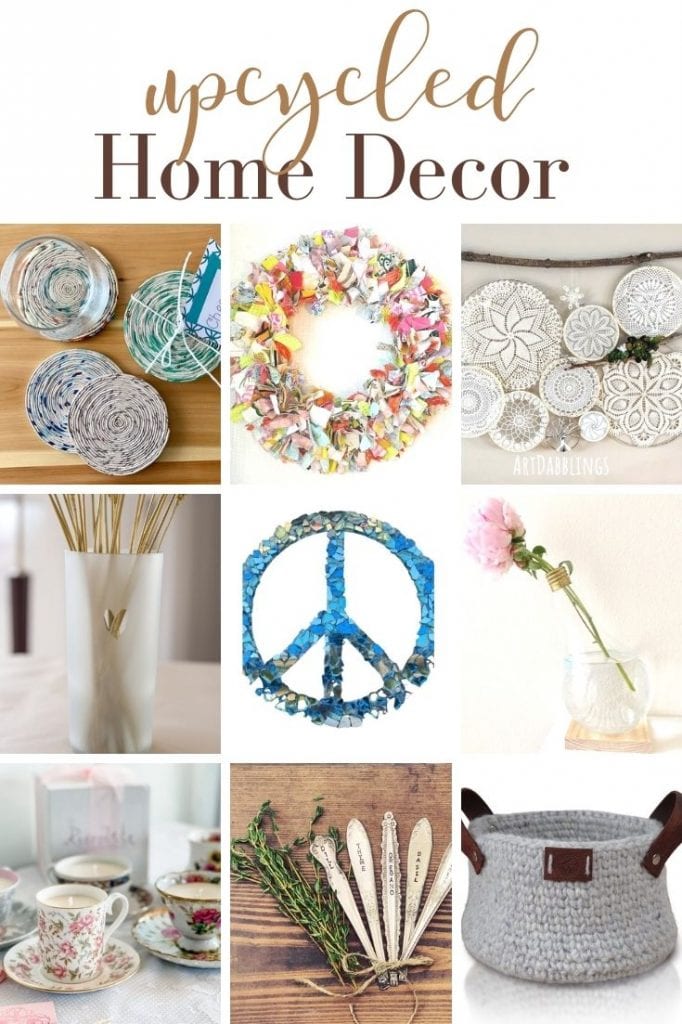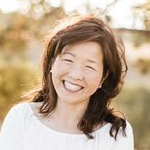 Latest posts by Janine Waite
(see all)