The time has come when we get to make the Day After Thanksgiving Recipes and enjoy the delicious leftovers.
Whatever dish, there is a recipe for you. Join me, and let's look at some meal ideas that work best with the surplus.
I'm a big fan of leftovers. For my family, it's one of our favorite dinner nights! It's simple, easy, and quick.
And since Thanksgiving just ended, we have TONS of food left over!
It's perfect for the hubs since his favorite food is everything and anything Thanksgiving related 😉
Alright, it's time for me to stop oversharing our love for leftovers and time to look at a few of my recipes!
Saturday Chitchat with Janine – Volume 94
Hello everyone!
How was your Thanksgiving? I hope it was full of good food, friends, and family!
There is nothing better than being together to celebrate such a wonderful day.
My family had a great big feast full of lots of butts in the kitchen, cooking up a storm, and laughter at the dinner table while we enjoyed our creations.
It was a night I'll never forget, but now it's time to give you guys something for after the holiday, recipes!
I promise you these ideas won't take long to prep and are worth every minute to make 🙂
Personal Note from Janine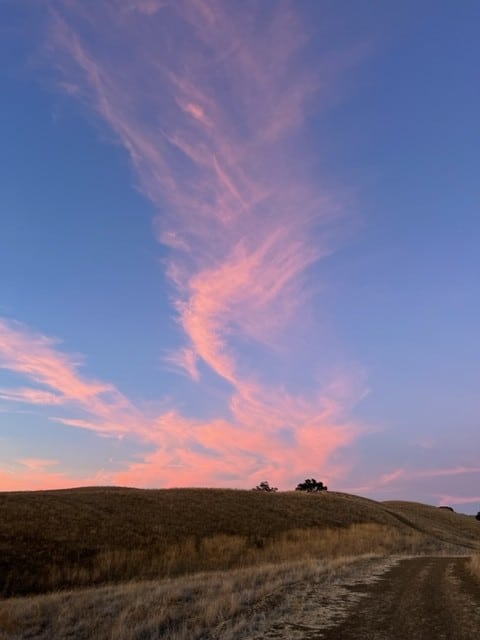 I hope you all had a lovely Thanksgiving this year.
I had a great time this Thanksgiving. My son flew down from Seattle, and it was lovely to have him home. Of course, my family cooked a lot on Thursday, so we took two hikes between cooking and eating.
Besides cooking, crafting, and blogging, hiking is my favorite! I love the fresh air from getting outdoors. Also, I enjoy how hiking jumpstarts my spirit and attitude.
And with these short days, it's hard to get any work done when the sun sets so early. Also, I need a bit more energy that comes from exercising. Otherwise, I probably would be asleep with the birds!
You probably can imagine that I'm counting the days until winter solstice! By the way, the winter solstice is on December 21st this year.
In the meantime, please grab a cup of coffee or tea, and let's hang out for a bit!
Happy Saturday to you!

This Week's Inspiration – Day After Thanksgiving Recipes
Do you need to spice up your sandwich fillings?
Here's a delicious Curried Turkey Salad recipe full of curry, dried cranberries, almonds, and more. Its rich blend of spice and sweetness makes it so unique in flavor.
You'll love this recipe if you've had The Original House of Pancake's Apple Dutch Baby.
It's an oven-baked pancake that's easy to make, and you can serve it for breakfast, brunch, and dessert.
It's a light custard-like souffle topped with cinnamon and nutmeg-drenched apples!
Cranberry Grilled Cheese Sandwich
If you haven't tried a Cranberry Grilled Cheese Sandwich, you must make it now! I had no idea that this version of grilled cheese could be so delicious.
If you have a little leftover cranberry sauce from Thanksgiving, you'll have to make this for a holiday lunch!
Thanksgiving Salad Recipe With Cranberries
I love cranberries, which are delicious when paired with a chopped salad!
This salad is easy to throw together and colorful, healthy, and hearty. It's a Harvest Salad that will delight your family and friends.
Yams Baked In Orange Sauce Recipe
This Yams Baked in Orange Sauce is a refreshing recipe that goes perfectly with most dinners.
Also, I feel that the taste gets richer with each passing day. Use your leftover yams to create this delicious recipe!
I can't resist a Dutch Apple Pie Recipe with a crumble topping! The combination of yummy apples and sweet, crunchy topping is perfect.
Create this wonderful recipe with your leftover apples! Add a dollop of vanilla ice cream to make a winning combination 😉
Boutique of the Week – Amazon Black Friday Deals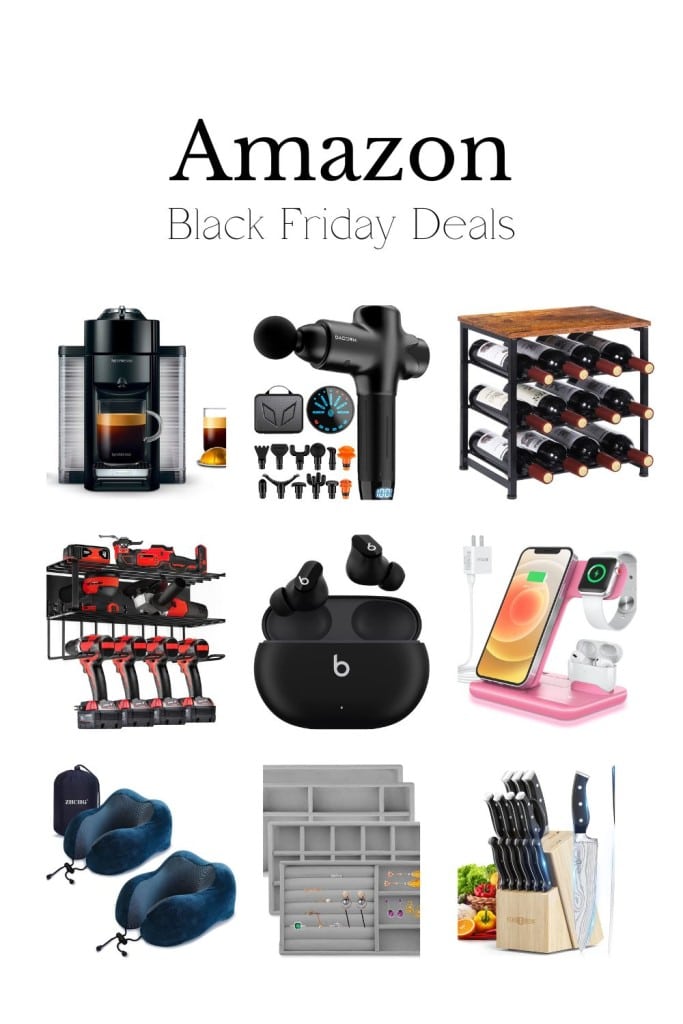 Grab those steals with this collection of Amazon Black Friday Deals.
Here I have picked out the best products from Amazon for you to save BIG this year.
My Favorite Things – Day After Thanksgiving Recipes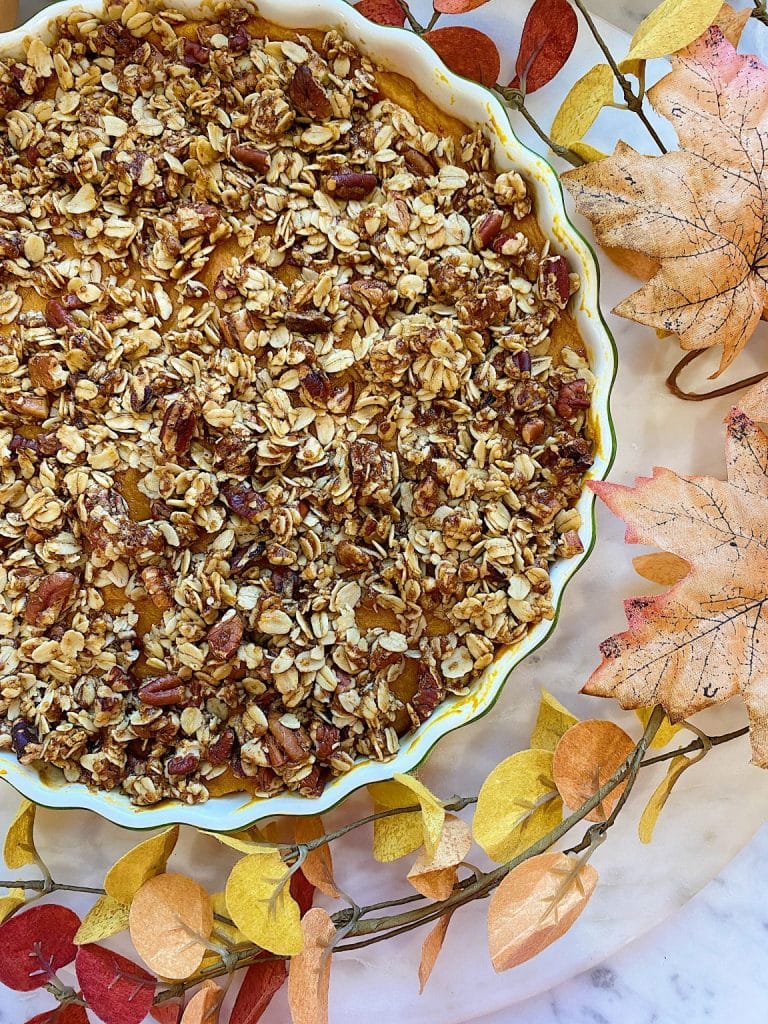 Healthy Sweet Potato Souffle Recipe
This Sweet Potato Souffle recipe is one of my favorites. My friend Leslie made a healthy version (gluten and dairy free), and it's SO delicious!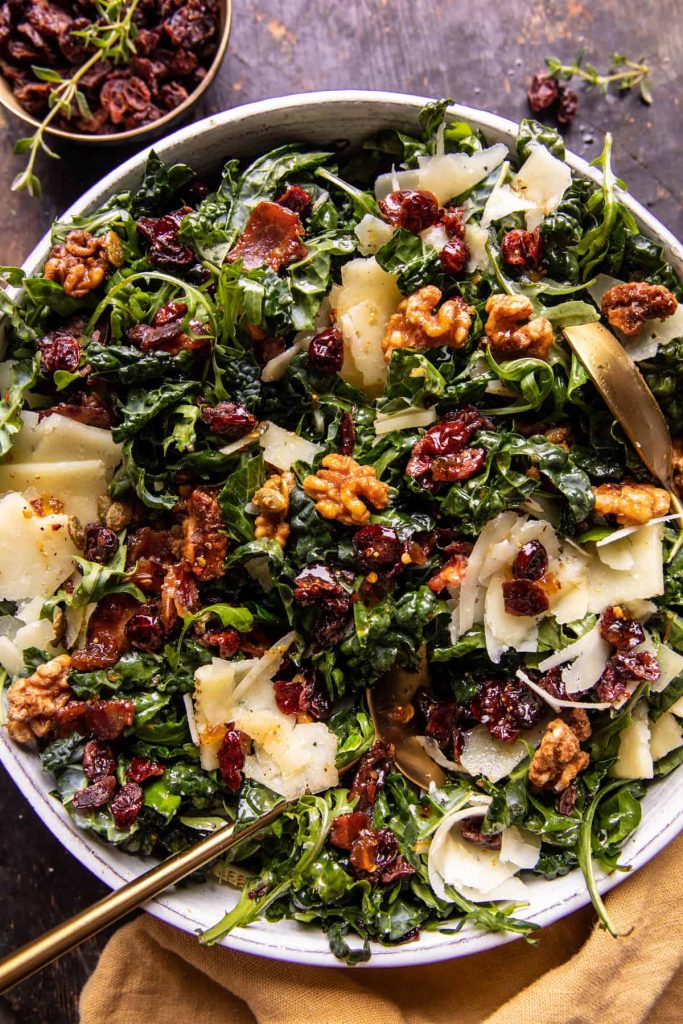 Kale Bacon Salad with Maple Candied Walnuts
There is nothing better than a delicious recipe. Use walnuts, cranberries, or both to create this tasty salad by Tieghan!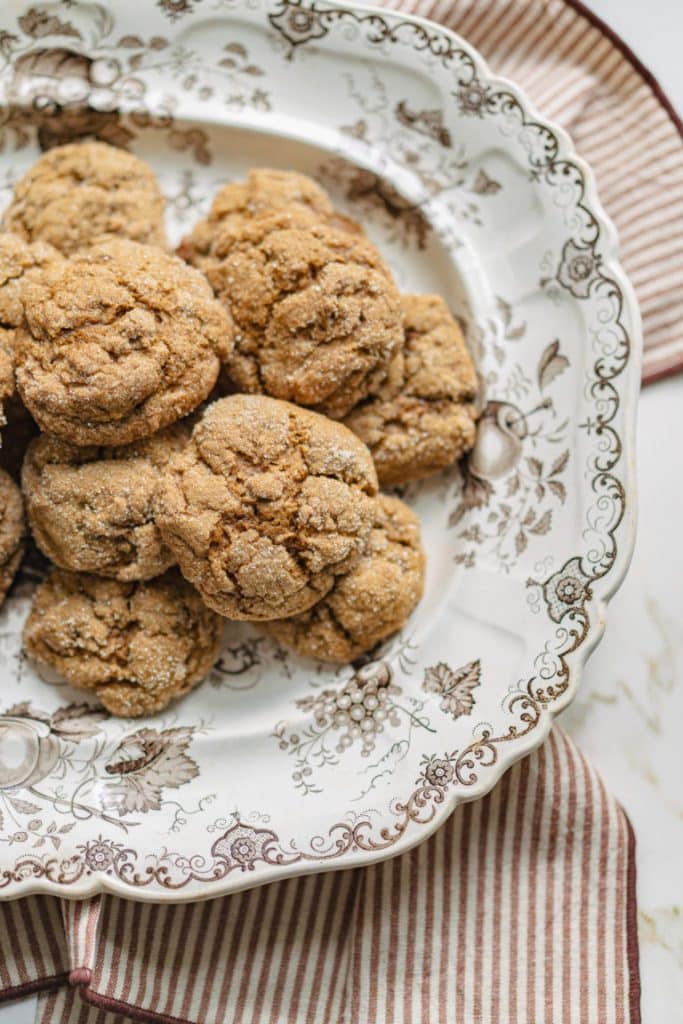 Use your leftover pumpkin puree and bake these mouthwatering cookies by Jackie to enjoy something sweet 🙂
What's Trending On The Blog
Trader Joe's Charcuterie Board
Do you need an easy Trader Joe's Charcuterie Board? This step-by-step includes a shopping list of yummy meats, crackers, cheese, and chocolates.
Use the crackers, cheese, and sweets you didn't eat to create this delicious board.
Create this delicious recipe with leftover pumpkin puree! This Pumpkin Brioche French Toast is a rich blend of pumpkin, egg, and spices topped with sweet maple syrup.
This easy recipe makes it a breeze to create for breakfast.
Easy Homemade Broccoli Cheddar Soup
This Easy Homemade Broccoli Cheddar Soup is packed with onions, potatoes, carrots, and broccoli. It's similar to the famous Panera recipe but better.
It's creamy and thick and has a rich spice that makes it different from other soups. And it's a soup that simmers for only 30 minutes!
This Week's Tip – Organizing All Your Food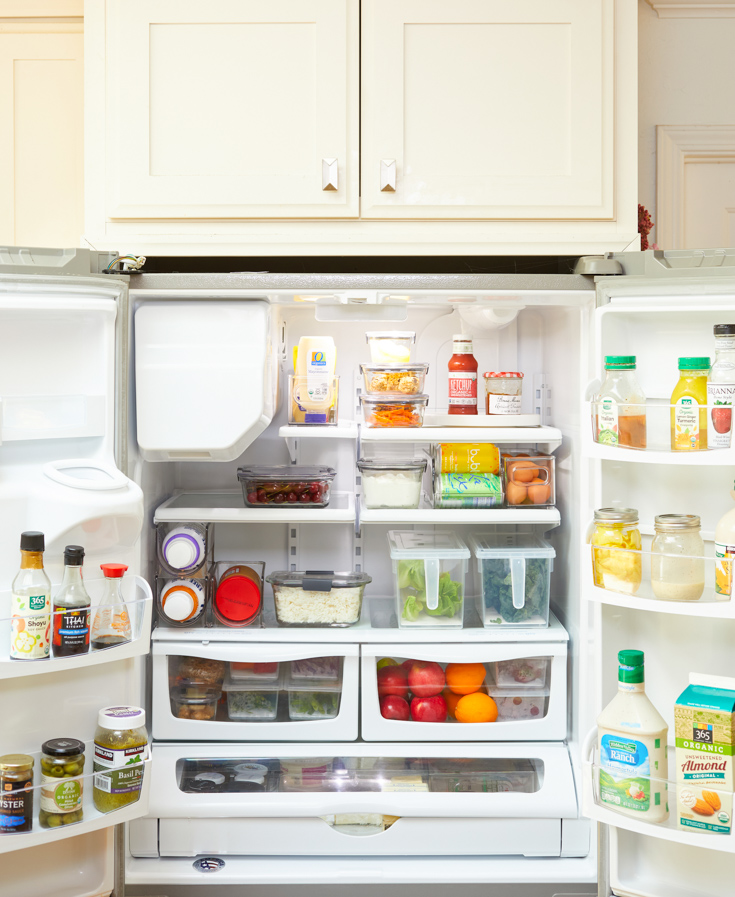 I may have shared these containers before, but I love them so much!
They stack nicely, are leakproof, and easily view your food. I rehauled our refrigerator last spring, and these containers worked and still help me stay organized.
I love that the bigger containers are made of glass. So, if you need to reheat the food in them, the glass is perfect for the microwave and oven.
Latest Obsession – Air Fryer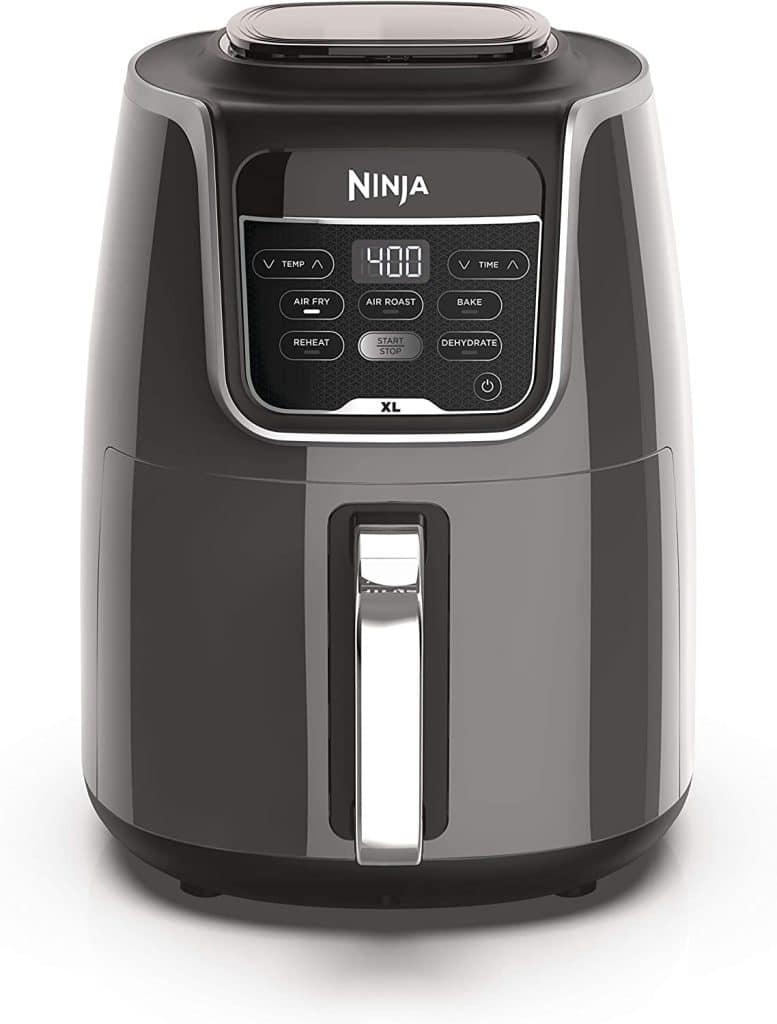 So, I bought this air fryer about a week ago, and I've used it almost daily.
I love how quickly it cooks things and preserves the flavor of the food. Over Thanksgiving, I made my air fryer brussel sprouts, which were scrumptious!
Luckily, if you want to own one, it's on sale over on Amazon, and it's such a good deal.
This Week's Tip – From Martha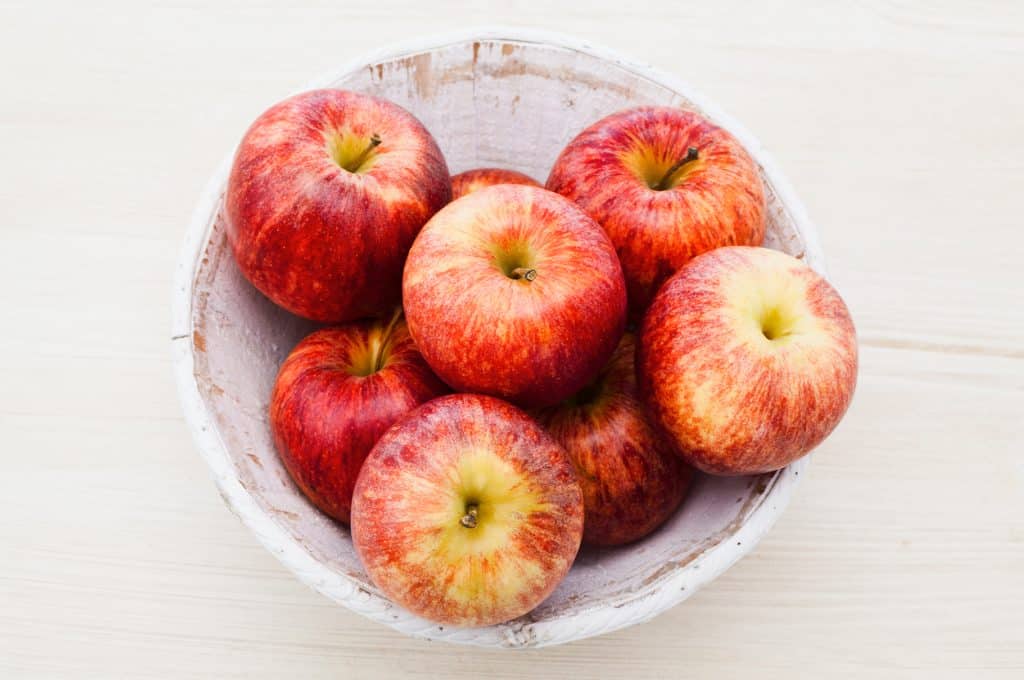 Storing Apples
I didn't know this fact about apples. Here's what Martha Stewart says about how to store them.
"Apples release the gaseous hormone ethylene, which will cause other fruits and vegetables to ripen faster, especially if the apples themselves are bruised or overripe," says Scheck. "If you don't want to encourage ripening of other produce, store apples in a plastic tub or a bag in the fridge or in their produce drawer."
Also, they should be stored in the refrigerator for a longer life.
Enjoy the seasonal fruits right now!
---
---
Hey everyone!
Again, I hope you all had a wonderful Thanksgiving and a great Black Friday!
I enjoyed Friday with my family as we hiked in Marin and hit the shops afterward to see the deals.
Thanks again for checking out this post about the day-after-Thanksgiving recipes!
Have a great rest of your weekend,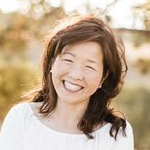 Latest posts by Janine Waite
(see all)