Do you need help on How to Create a Cozy Outdoor Living Space for summer? I'm including nine tips on creating my outdoor rooms and what elements I include when styling.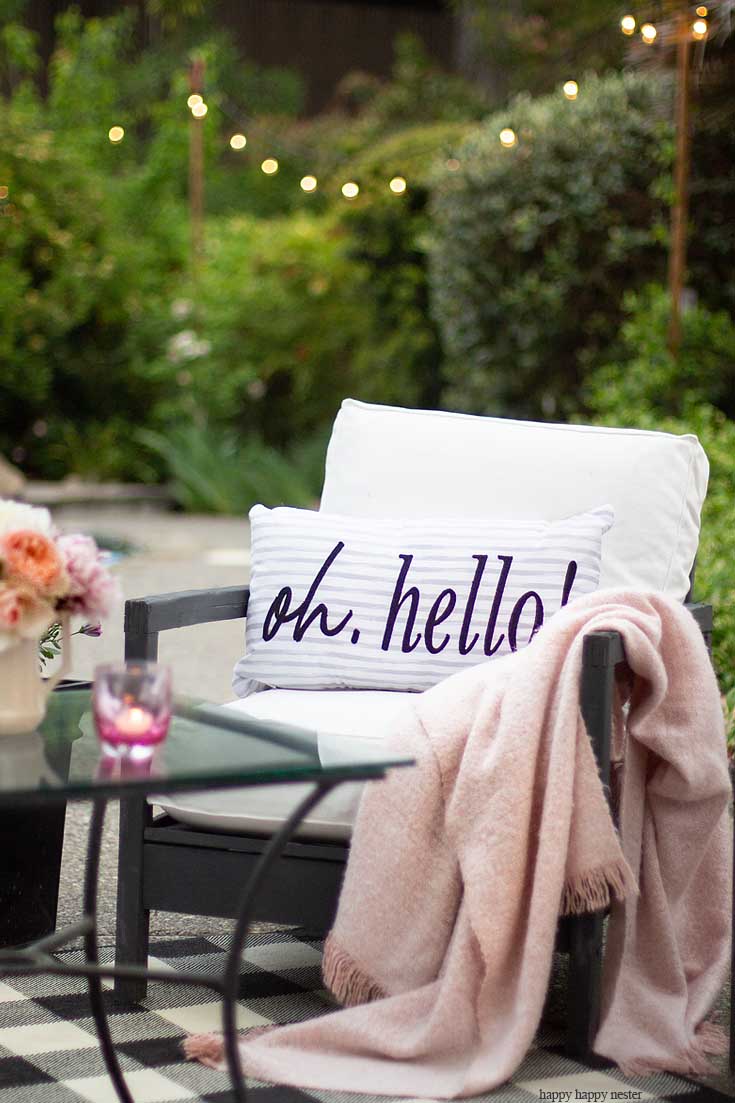 If you have a garden or patio, let's transform it into a space that you'll enjoy for the summer. We have created a few outdoor rooms in our yard and we live out there all summer long.
So, my husband and I live outdoors starting the first week in May, right around Cinco de Mayo.
And after living in our Northern California home for almost ten years, we finally have the backyard styled for maximum relaxation and entertainment. Now, don't get me wrong, we still have a lot of improvements, but the bare bones are in place for the most part.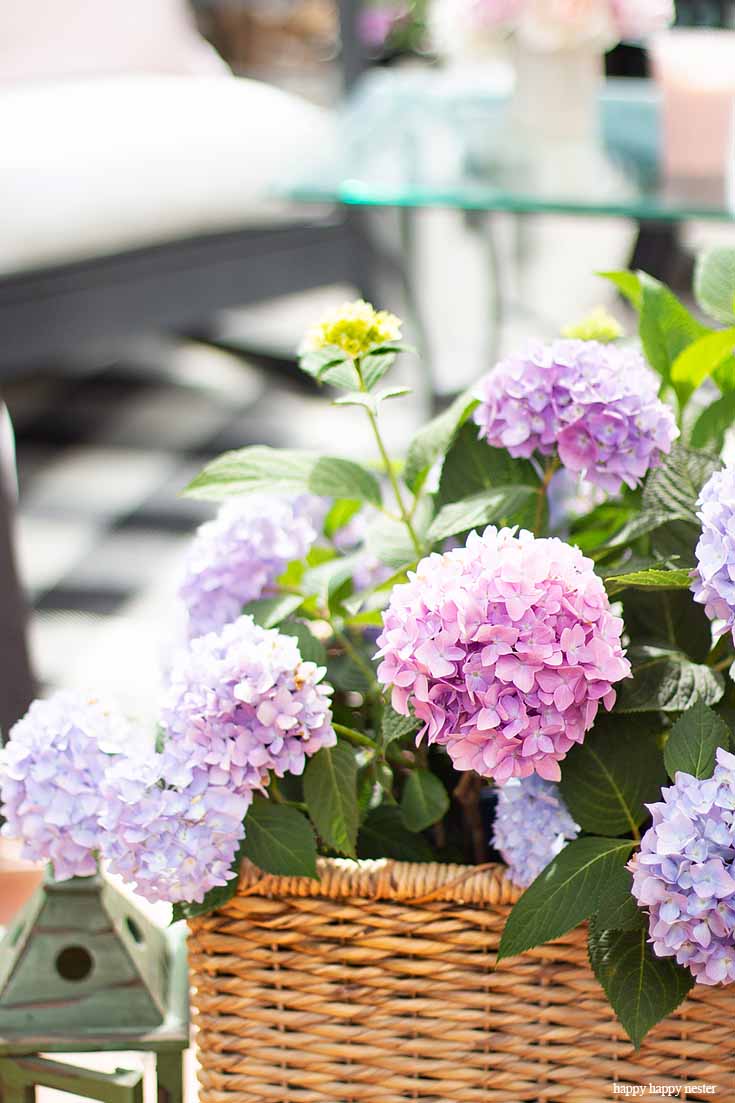 Moving here from Seattle, we were excited to lounge in our yard from May to October. But, it did take a few years to wrap our heads around the fact that we could create quite a few cozy outdoor living spaces without the inconvenience of a rainy summer.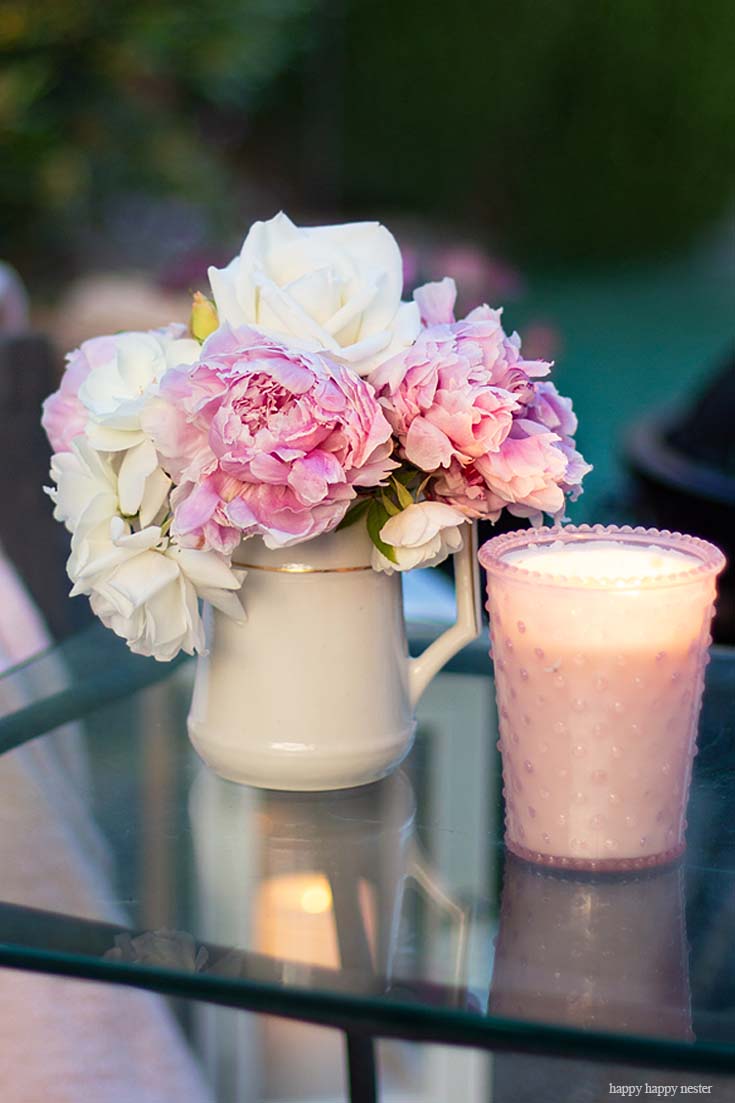 We have about three areas of our backyard that, on most summer weekends, you can find my husband lounging around all day outside.
Not a summer weekend goes by that he doesn't mention how much he loves our backyard. And this makes me super happy!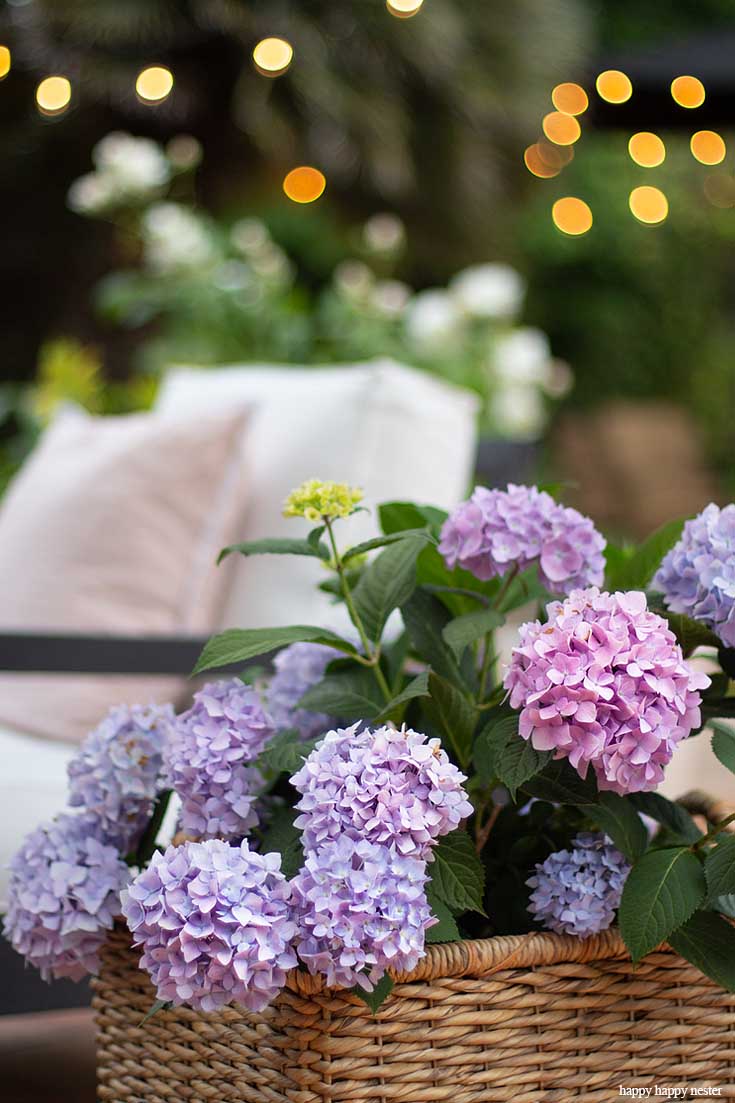 So I thought it might be helpful to share a few tips on how to create a cozy outdoor living space? Once, I started to take inventory on what things I do when getting our backyard ready for summer, and I came up with nine ideas. So, here goes with my outdoor living space tutorial.
9 Tips on How to Create a Cozy Outdoor Living Space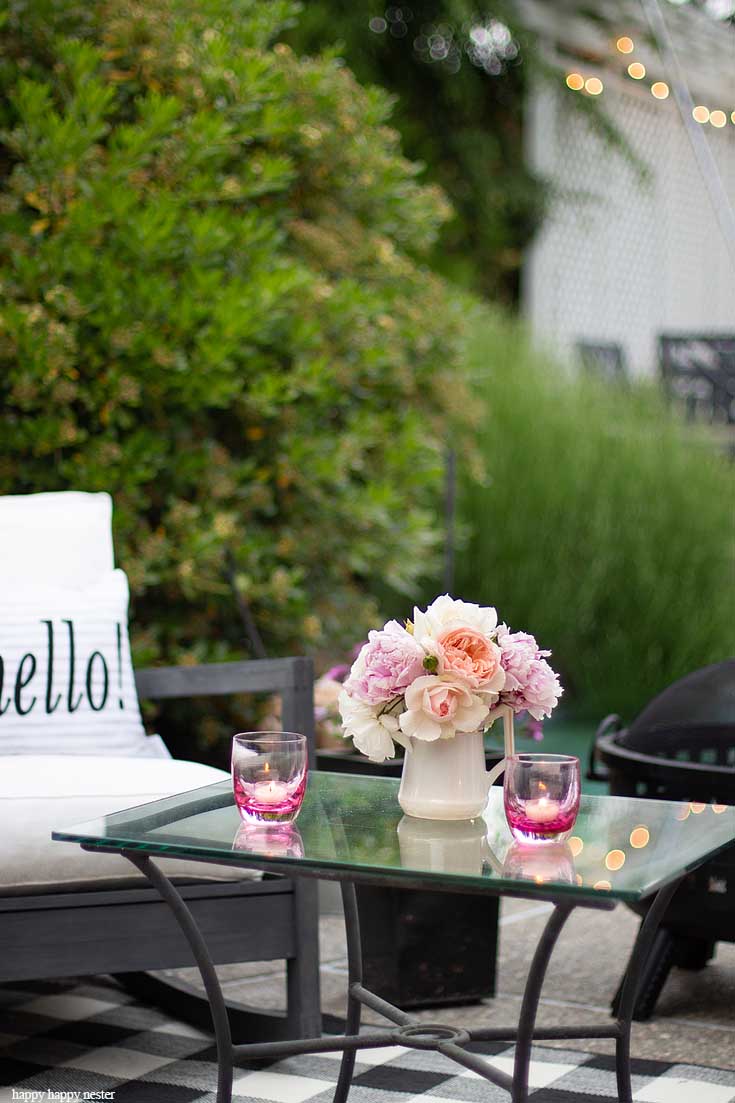 1. Choose a Spot
We like to center our living spaces around our pool. I feel that there is good energy around water, so it makes sense to tap into that for an outdoor room.
If you don't have a pool, do you have a canopy of trees that would make a beautiful den or dining room? The nice thing about trees is that you can drape fun lights from them and make the space cozy.
Or maybe you have a corner of your yard that you can carve out a beautiful sitting area.
2. Choose Furniture
Incorporate outdoor furniture that is comfortable and inviting.
We have these old IKEA chairs that have held up pretty well. I give them a new layer of chalk paint every year, and they are good to go for the summer.
As you know, I love chalk paint, and I've painted just about everything in our home, well, maybe not everything. For example, you can see my outdoor chalk-painted plastic Adirondack chairs.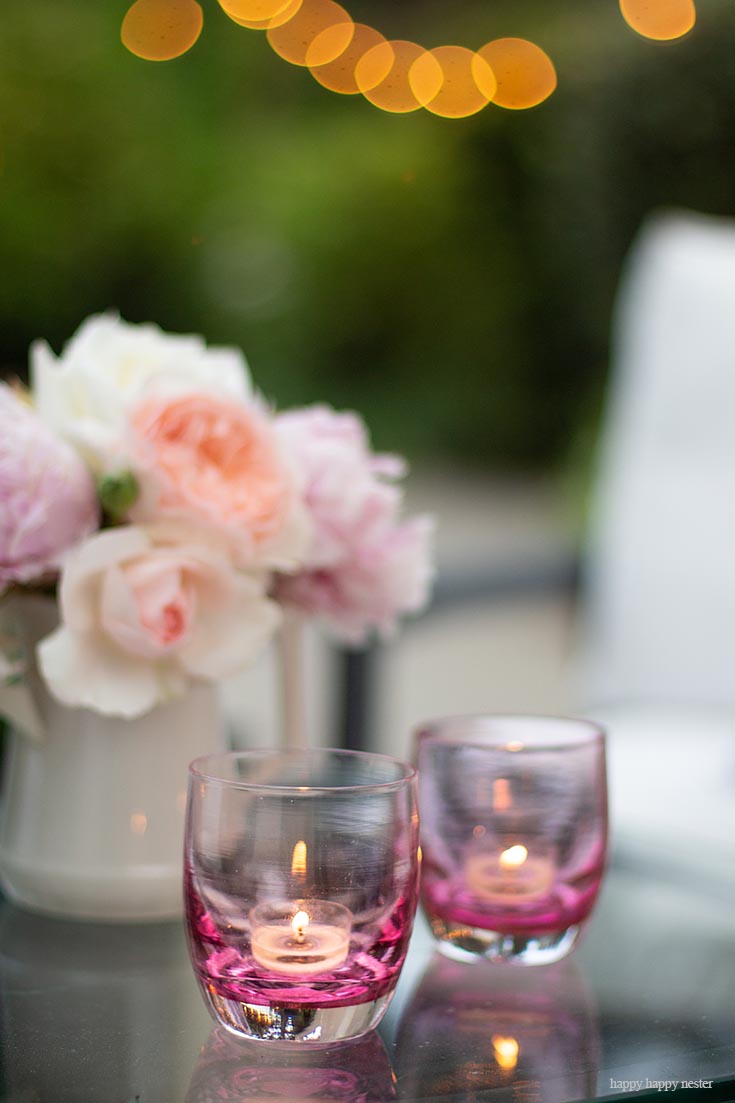 3. Add Lighting.
We have big outdoor lights all around our yard, and we are in the process of stringing some over this area. But, in the meantime, candles and lanterns are what light the space in the evening.
So, I finally wrote a post on how to hang outdoor strings lights. Adding these fun outdoor lights adds so much to our cozy outdoor living space.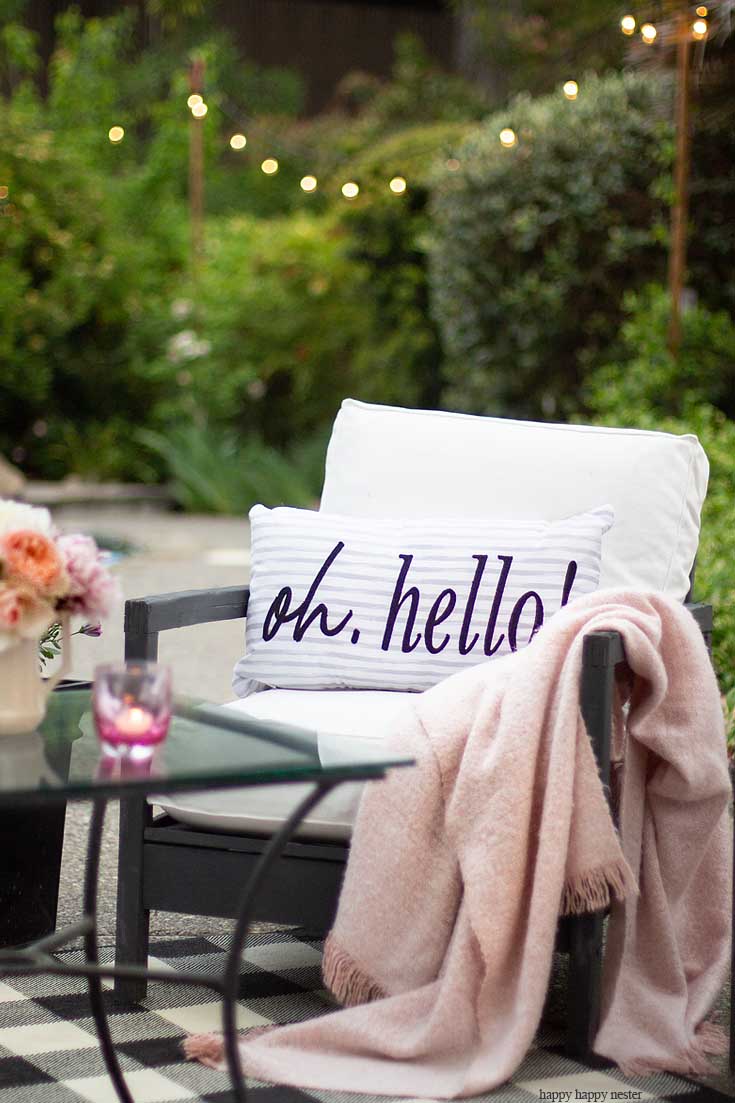 4. Incorporate an Outdoor Rug
I can't have enough outdoor rugs, and I'm enjoying this buffalo check rug from Wayfair.
I feel that rugs not only define an area but also make an outdoor room inviting and comfy. Adding a rug is one of the ways of how to create a cozy outdoor living space.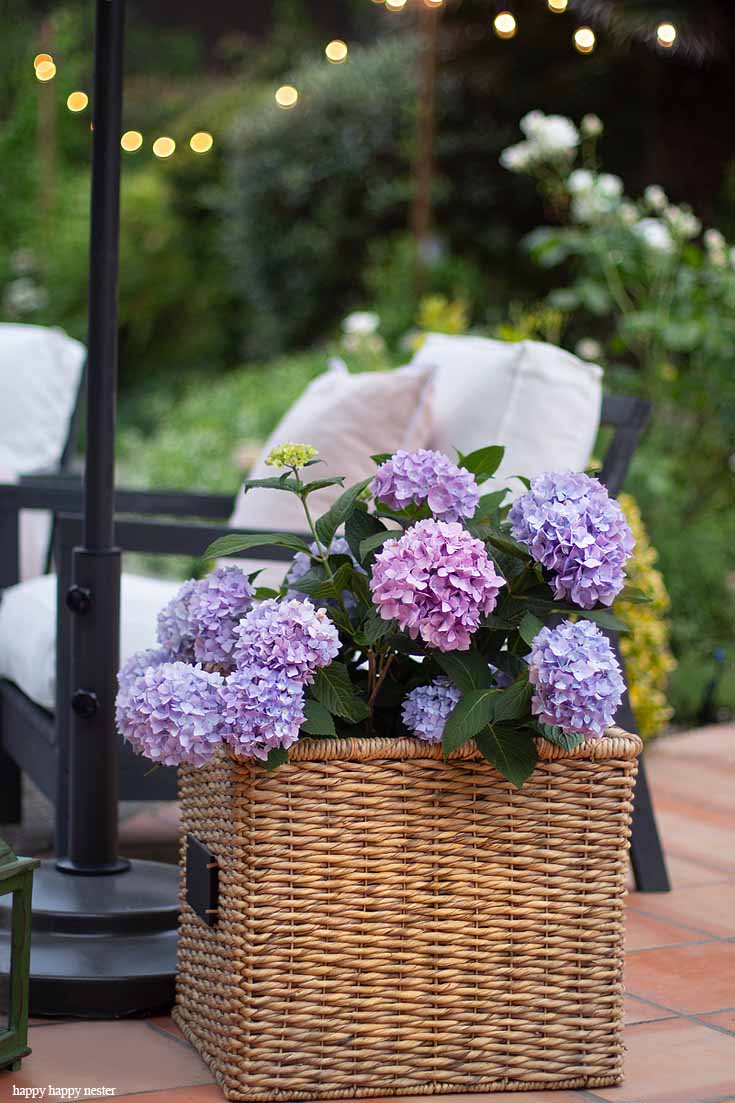 5. Surround the Area With Potted Flowers and Floral Bouquets from the Garden
This hydrangea plant I bought for myself for Mother's Day! I planted it in a pot and placed it in this cute basket. I'm wondering if I should put more around the patio for decoration!
6. Add Throws and Pillows
Yes, my humongous pillow collection extends to our garden.
Well, these are outdoor pillows, and we do use them when lounging. Also, when the summer evenings get strangely cold, we always have a pile of blankets to grab to wrap around our shoulders.
We are a blanket, loving family.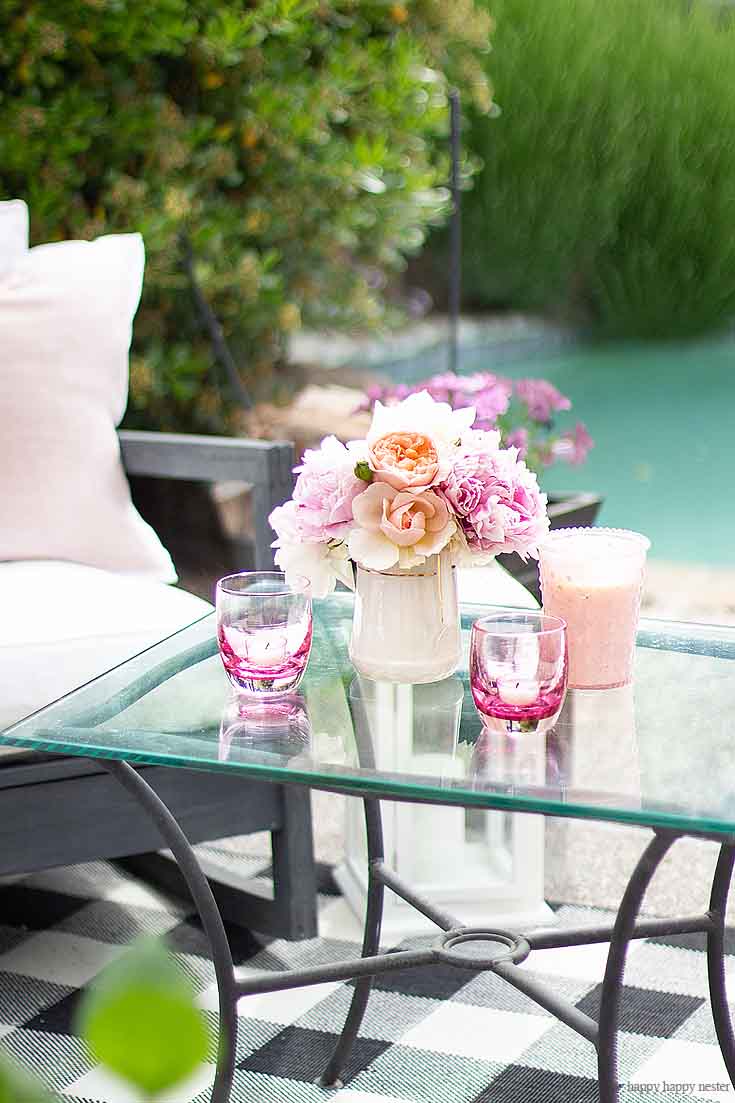 7. Bring an Outdoor Table in the Center of the Space
So, this spring, I decided to place this small glass table in the middle, so it provides a place for us to set our book or drink. Not sure why it took me so long to realize this is the better choice for space!
So, bottom line, don't be afraid to move things around.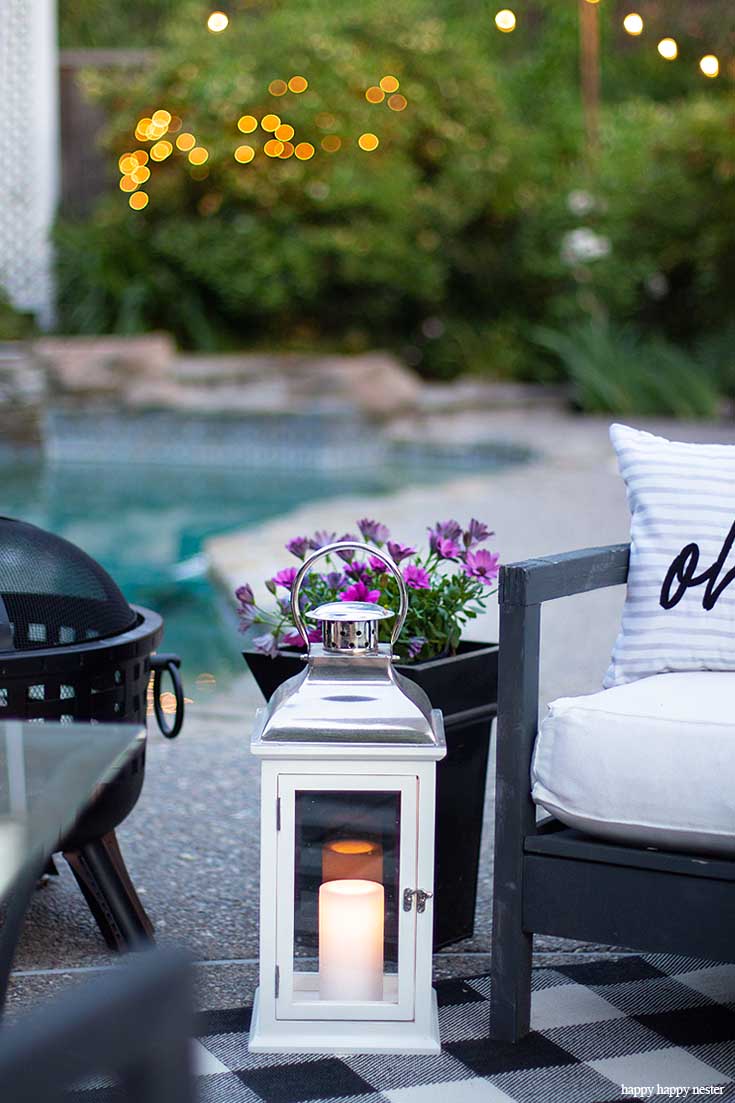 8. Add an Outdoor Firepit to the Living Space
We love our outdoor firepit, and my husband has it all ready to go with a bucket of firewood and kindling.
Also, every spring, I give our little fire pit a new look with black bbq spray to freshen it up for the new season. But, I must admit that we enjoy sitting around and chatting and making smores.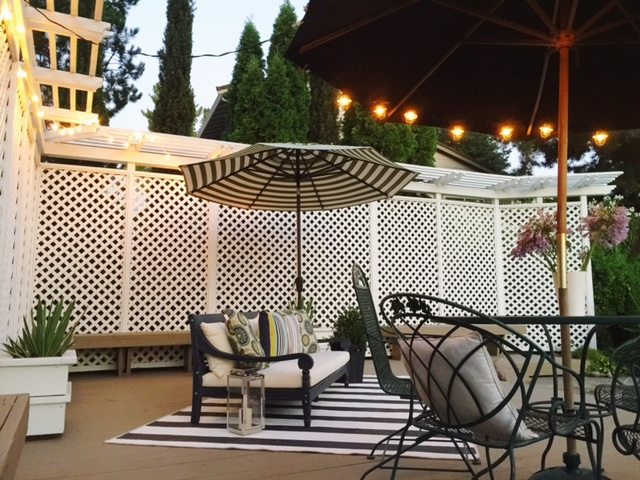 9. Outdoor Umbrellas Are Essential
Somehow I missed taking a photo of my awesome outdoor umbrella. I guess this week's shenanigans got the best of me.
So, here is one of our many umbrellas from another outdoor blog post. And maybe you might like to read my post about how important it is to buy Sunbrella umbrellas.
You can also see the huge deck transformation from a couple of years ago.
The painting that my kiddos did for me that summer has left a huge scar on their childhood memories. I'm sure I'll hear about this for years to come.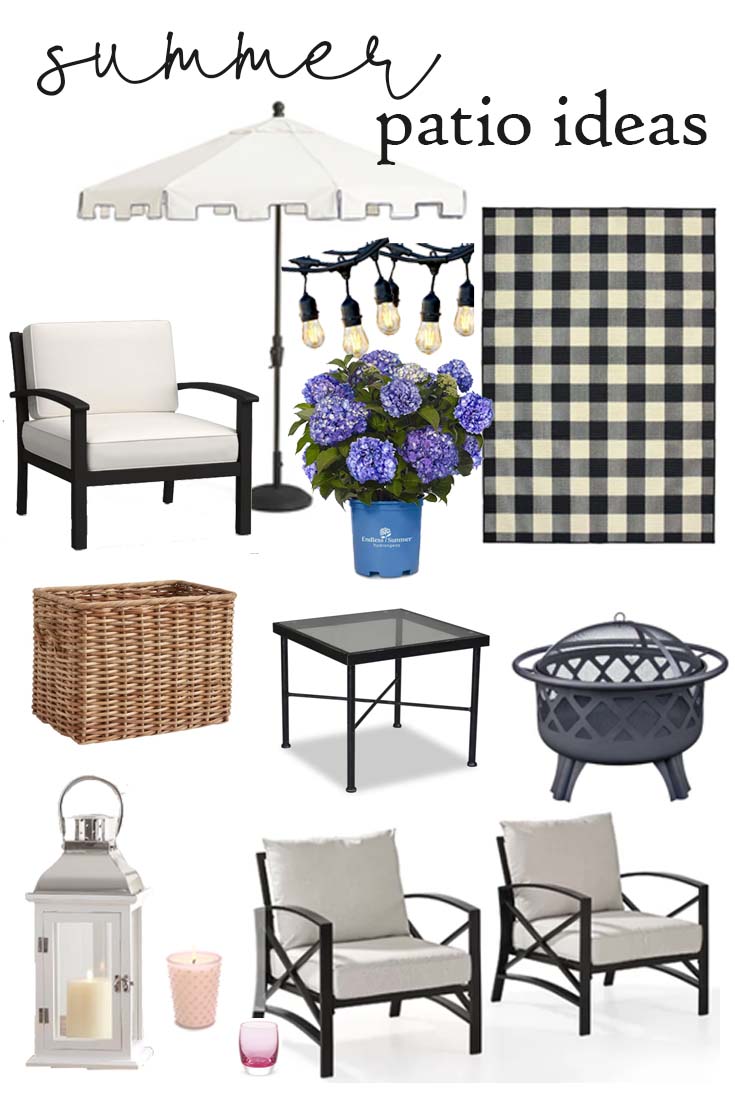 Chatham Chair | Capri Outdoor Umbrella | Vintage Edison String Lights | Endless Summer Hydrangea | Gingham Check Indoor Outdoor Rug
Aubrey Woven Basket | Provence Glass Table | Fire Pit
Bristol Lantern | Simpatico Hobnail Glass Candle | glassybaby Petunia Votive | Patio Chairs
Well, I'm super happy about my first blog post for the summer. And I'm so delighted that this post inspired me to get my patio ready for the beautiful weather. Now, I can't wait for the hot days of summer. So, thanks for visiting my post on how to create a cozy outdoor living space.
Here are some outdoor posts you may enjoy:
Ok, until next time, happy decorating,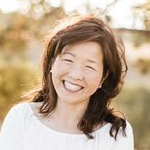 Latest posts by Janine Waite
(see all)