Hey there, pumpkin enthusiasts! In this blog post, we're diving into adding Letters on a Pumpkin. Whether you're gearing up for Halloween or just want to spruce up your fall decor. Get those adorable magnetic alphabet letters, give them a playful metallic gold makeover, and affix them to your pumpkins for a charming touch.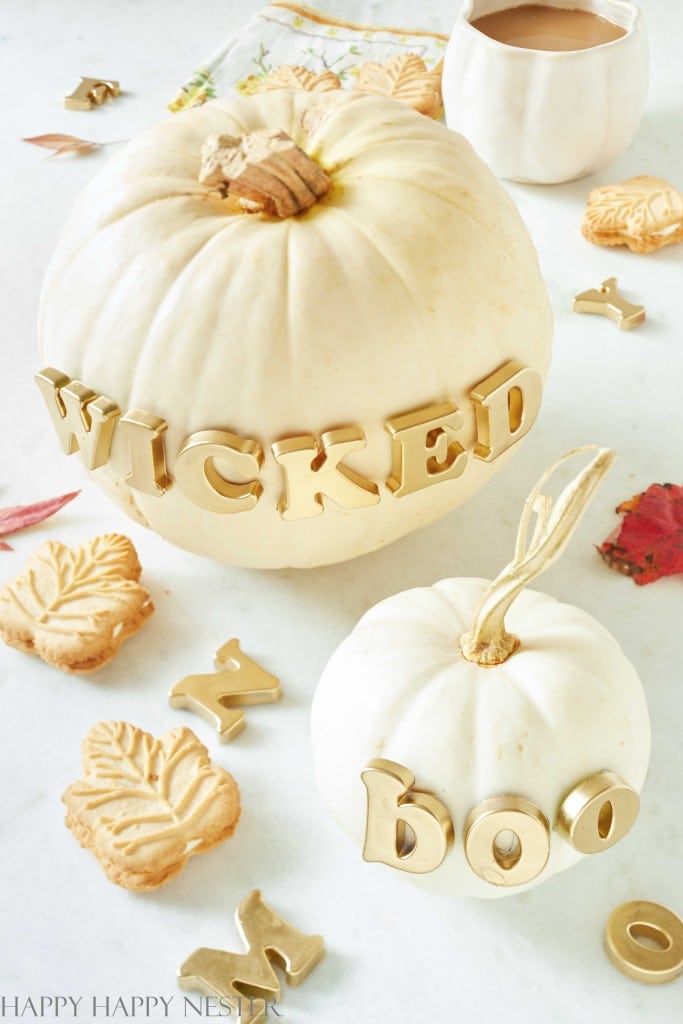 This Halloween craft couldn't be easier, and it's absolutely adorable. You can personalize your pumpkin with a special message or transform them into signs for a fall wedding. The creative options are limitless!
Let's jazz up your plain old pumpkins with a dash of fun. This simple fall craft is super easy and quick to create. The hardest part is figuring out what to write on your pumpkins.
I have a bit of a pumpkin decorating obsession, and I've got a handful of projects I'd love to share. If you're curious, here are a few of them.
MORE PUMPKIN DIYS
This is a simple pumpkin project, so let's dive in!
ADDING LETTERS ON A PUMPKIN TUTORIAL
Supplies you'll need:
Plastic Alphabet Letters
Gold Spray Paint
Glue Gun
Pumpkin
Directions on how to add letters: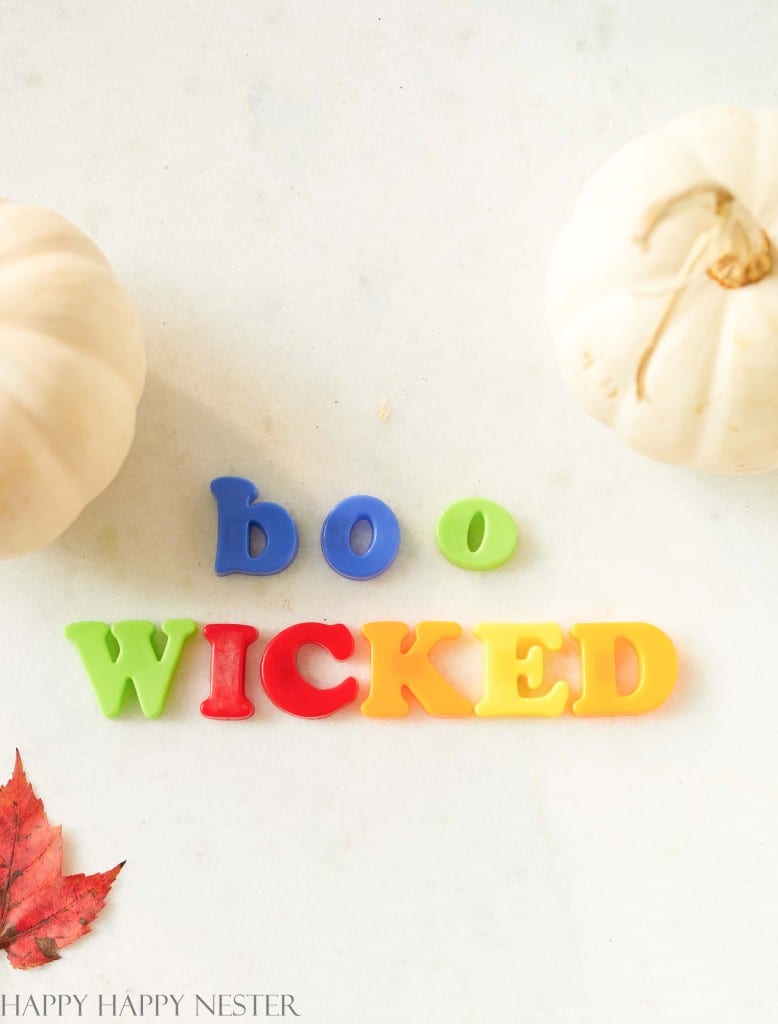 Step 1 – Choose Your Message
Choose what you want to write on your pumpkin and then pick out the letters from your set of magnetic letters.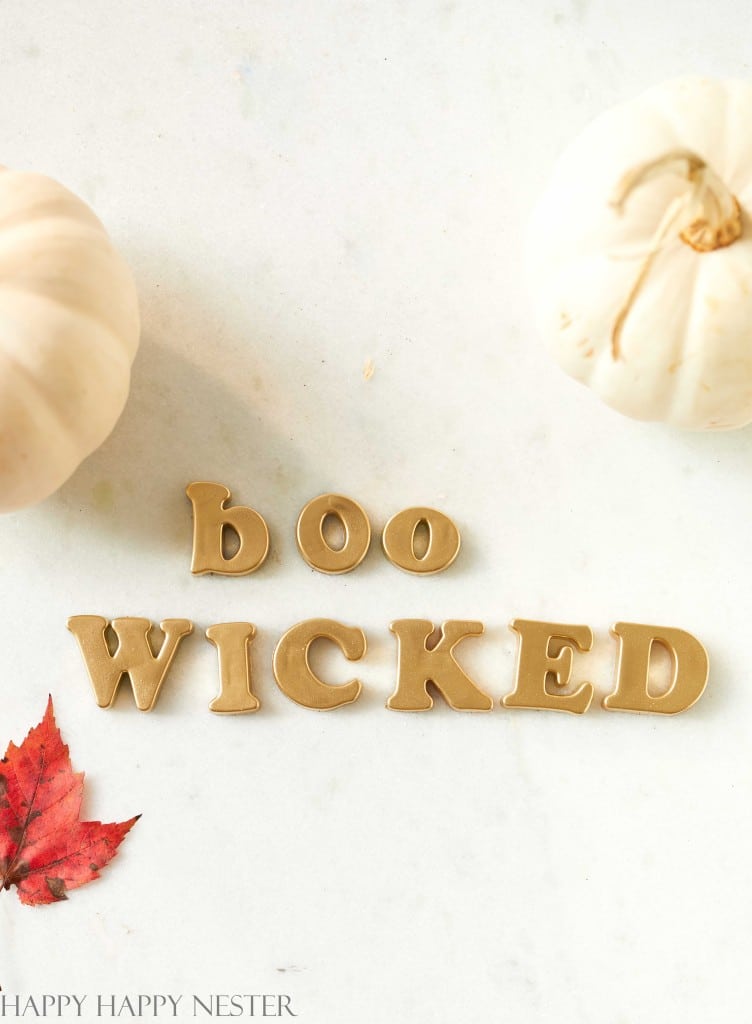 Step 2 – Spray Paint the Letter
Place your letters on top of some newspapers. Make sure to be in a well ventilated room when spraying your letters. Spray the sides and tops of your letters and allow for them to dry before touching.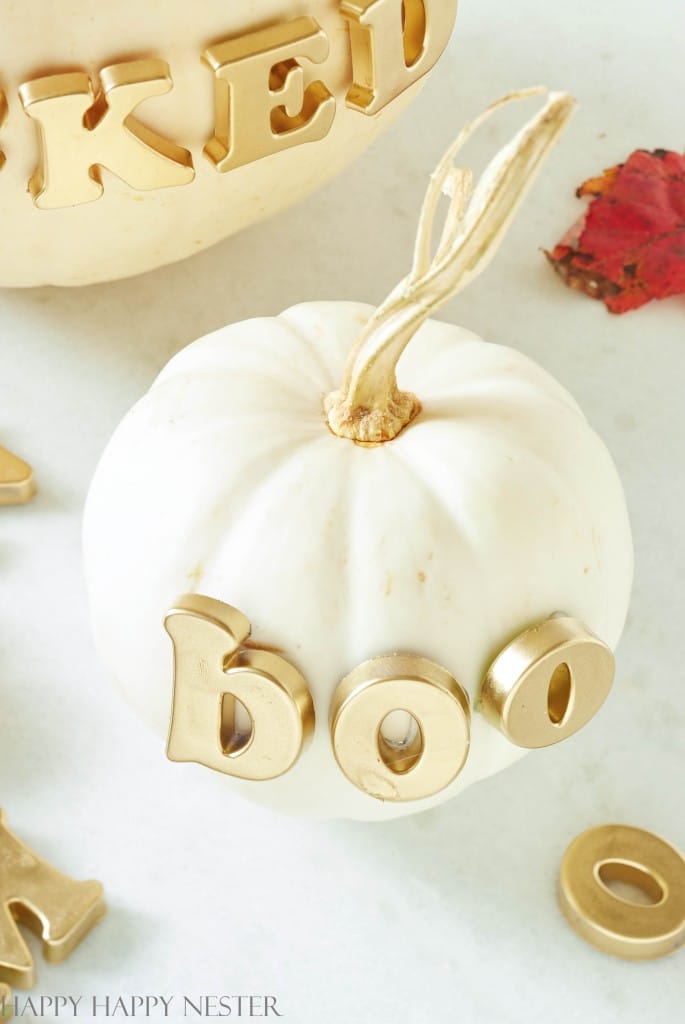 Step 3 – Glue Letters
Make sure your pumpkin is clean before applying the letters. Add hot glue to the backs of the letters and then place them on your pumpkin.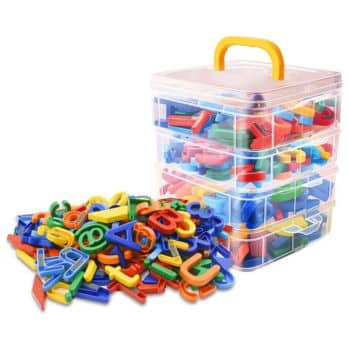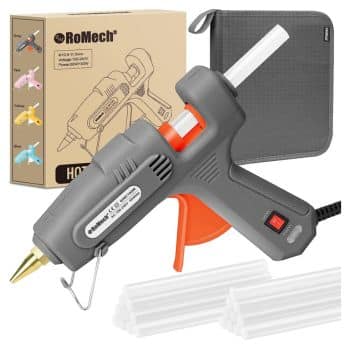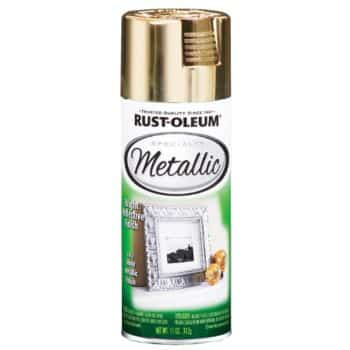 ALTERNATIVE USES FOR THESE PUMPKIN WITH LETTERS AND WORDS
Seasonal Greetings: Pumpkin letters can spell out festive messages for holidays like Halloween and Thanksgiving, instantly adding a warm, welcoming touch to your home decor.
Photo Props: Use lettered pumpkins as creative photo props for family portraits, capturing memorable moments with a personalized twist.
Event Signage: Turn pumpkins into unique signs for weddings, parties, or other special occasions, directing guests with style and charm.
Educational Fun: Lettered pumpkins can serve as engaging tools for teaching young children the alphabet or practicing spelling and word recognition.
Gift Personalization: Customize a pumpkin with someone's name or a special message for a one-of-a-kind and thoughtful gift that stands out from the usual presents.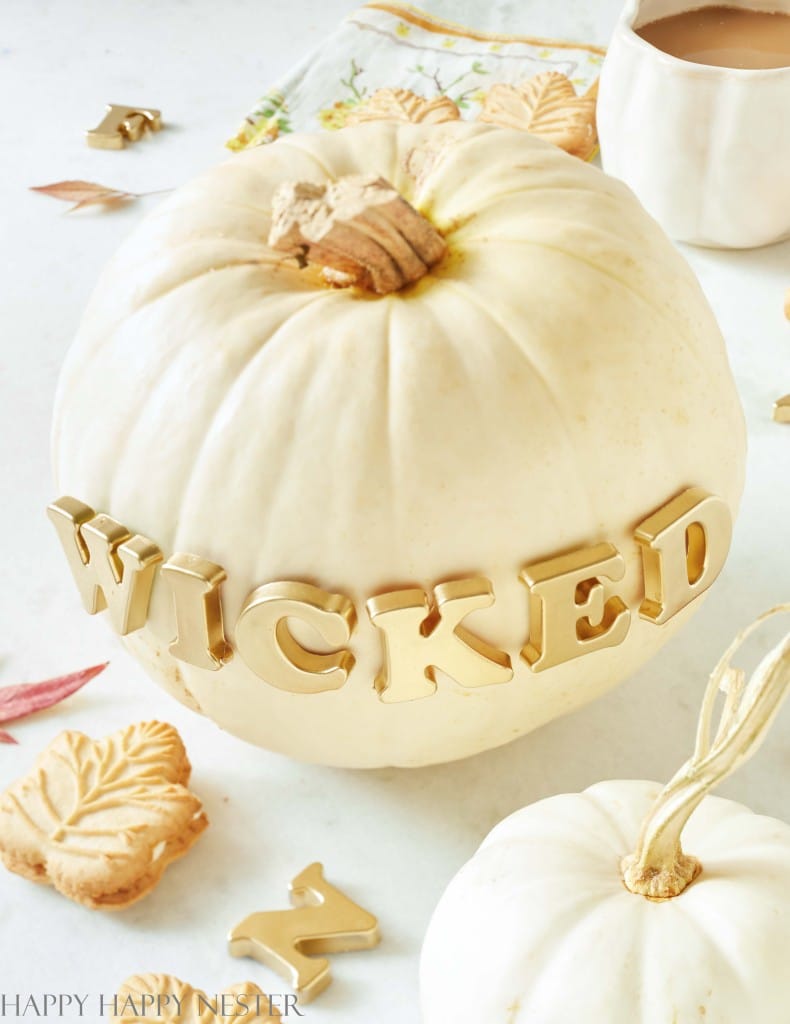 WHAT COLORS TO PAINT YOUR LETTERS
Gleaming Gold: A coat of shimmering gold on the letters adds a touch of elegance, making your pumpkins a standout addition to any occasion, from weddings to upscale fall decor.
Midnight Blue: Dark blue letters create an enchanting and mysterious atmosphere, ideal for Halloween or creating a whimsical ambiance in your decor.
Sunny Yellow: A splash of bright yellow on your letters exudes energy and positivity, making them a cheerful addition for lively gatherings and kid-friendly decor.
Emerald Green: Green letters bring a sense of nature and freshness to your pumpkins, perfect for autumn displays or eco-conscious events, connecting your decor with the environment.
Pearlescent White: Painting your letters in pearlescent white offers a classic and timeless look, allowing them to seamlessly complement any color scheme and event, from traditional to modern.
---
Hey there, thanks for your visit to check out my little DIY adventure on placing gold letters on a pumpkin. It's seriously one of the easiest and most enjoyable projects for Halloween and fall that you and your family can dive into. And if you've got a wordsmith in the clan, they might even whip up a cool poem or message.
So, let's get creative and have a blast making some awesome pumpkins with minimal effort!
Cheers,

Photo Credits: MyPhotography.com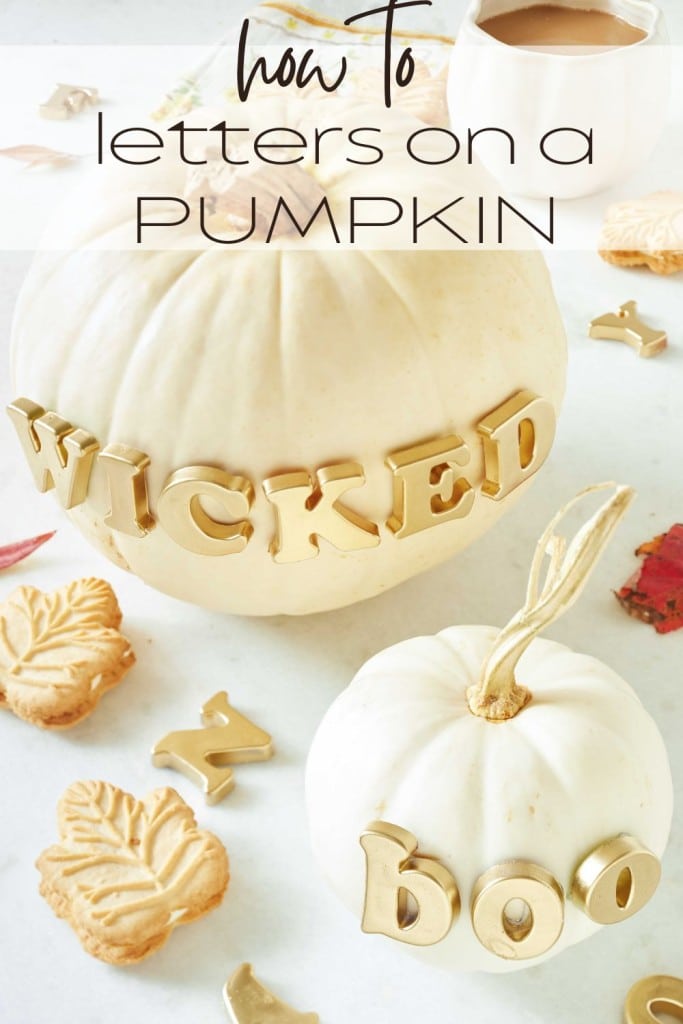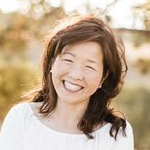 Latest posts by Janine Waite
(see all)