Let me tell you why I'm head over heels in love with May Dessert Ideas. First, May is such a fantastic month with beautiful weather and all those vibrant flowers blooming everywhere.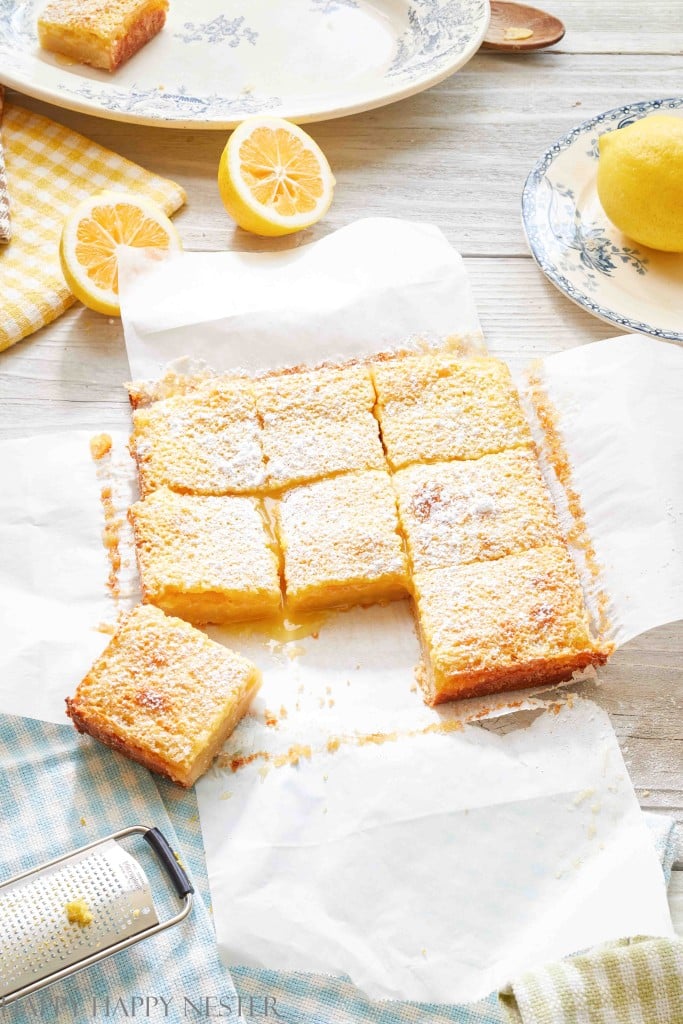 It's like nature is celebrating, and what better way to join the party than with some delicious desserts?
May brings a whole new array of fresh fruits begging to be turned into mouthwatering treats.
I'm talking about juicy strawberries, plump blueberries, and sweet, ripe peaches. The possibilities are endless!
From strawberry pie to berry cobbler and peach pie to fruity tarts, May desserts are all about embracing those delightful flavors.
But it's not just the fruits that make May desserts unique. Think about all the seasonal flavors that come into play. I'm talking about refreshing mint, zesty lemon, and aromatic lavender.
These flavors add an extra oomph to any dessert and transport your taste buds to a new level of yumminess.
And let's remember all the celebrations happening in May. We've got Mother's Day, graduations, and Memorial Day cookouts.
It's the perfect excuse to whip up show-stopping desserts to impress your loved ones.
May desserts can make any occasion feel extra special, whether a beautifully decorated cake or a batch of irresistible cookies.
Oh, and did I mention all the ice cream? May is the perfect time to indulge in some frozen treats.
Whether you're into classic flavors like chocolate and vanilla or prefer something more adventurous like lavender honey or strawberry-basil, there's an ice cream flavor for everyone.
And let's remember those homemade ice cream sandwiches and sundaes.
They're the ultimate indulgence on a warm May day.
So, my friend, I'm head over heels for May dessert ideas. It's a time to embrace the bounties of nature, enjoy the season's flavors, and create delectable treats that bring joy to any gathering.
Get ready to satisfy your sweet tooth and dive into a world of May dessert deliciousness!
Saturday Chitchat with Janine – Volume 119
Hey there!
Summer is in full swing, the weather is getting warmer, and everything feels fresh and vibrant.
It's almost my birthday, too (Monday)! I'm celebrating with the family this weekend, and then I'm off to Disney on Monday to see more family 🙂
It will be a week, but I wanted to pop on here before the craziness begins and discuss the next best thing for summer.
Desserts for May! Let's also remember all the fun holidays and events in May! Mother's Day, Memorial Day, and graduations are just a few occasions where I can whip up some unique desserts.
May provides ample opportunities to showcase my baking skills and spread sweet joy!
Lastly, May dessert ideas allow me to experiment and get creative in the kitchen.
I can try out new recipes, flavors, and techniques with abundant fresh ingredients and seasonal inspiration.
It's the perfect time to challenge myself and create unique and delightful desserts that surprise and delight my friends and family!
Now's the chance for you to do the same, my friend 🙂
Personal Note from Janine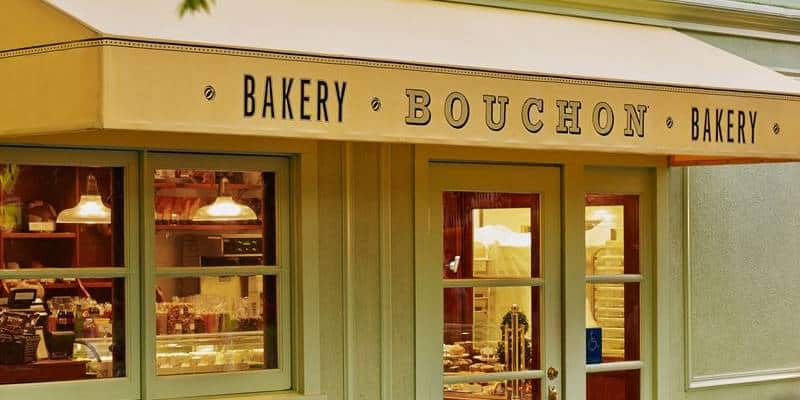 Bouchon Bakery
6528 Washington St, Yountville CA 94599
(707) 944-2253
So, last weekend for Mother's Day, my hubby and I decided to take a trip to Napa. We had dinner reservations at this cool place called Rutherford's Grill, but on our way there, we just had to stop by Bouchon Bakery.
I mean, we're total dessert fanatics, so we joined the crazy line to get our hands on their famous and absolutely delicious macarons. Let me tell you, though, my own macaron recipe is just as good as theirs!
Those French cookies just melt in your mouth and taste like pure buttery heaven!
Whenever we go out to eat, I always like to try new things, and that's exactly what we did. While we were at Rutherford's, we ordered their cornbread bites. Oh boy, I couldn't resist them and ended up eating more than my fair share. Well, my hubby and I did split a serving, so it's not too bad, I guess.
But hey, I'm definitely gonna try and recreate those amazing buttery-bready appetizers soon!
Now, this weekend, we're headed to another restaurant because it's my birthday celebration. Can't wait to have a blast on Saturday!
Cheers,

This Week's Inspiration – May Dessert Ideas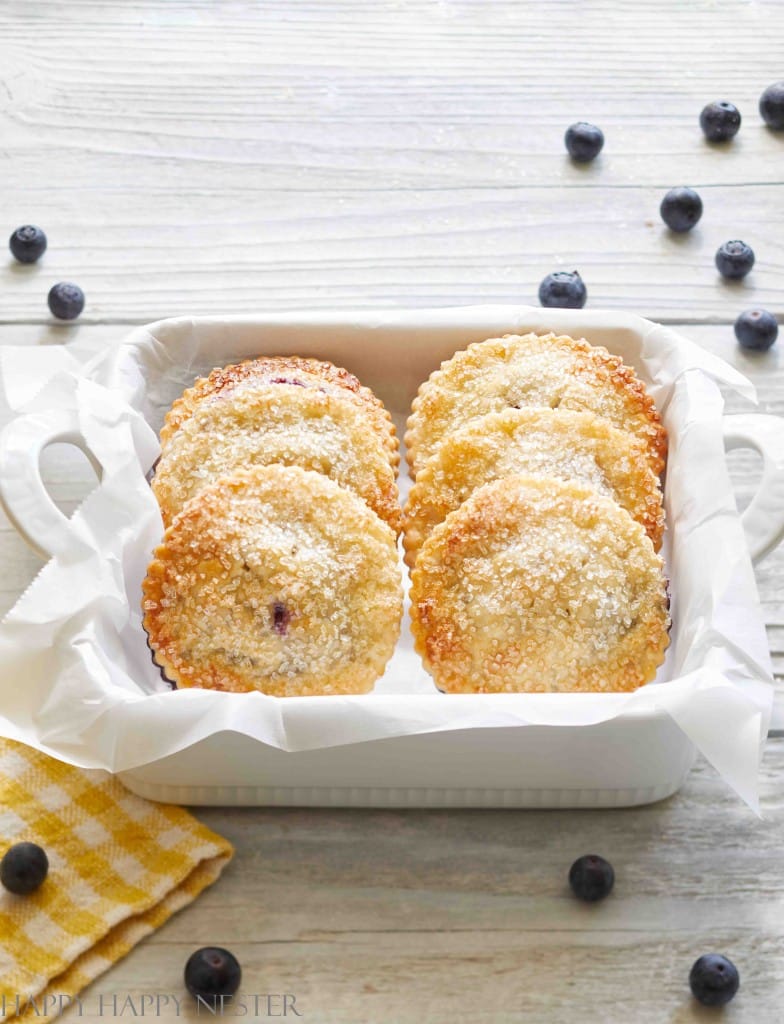 Blueberry Hand Pies are like the ultimate summer treat, no doubt about it!
It's an easy dessert that's juicy, plump blueberries nestled in a flaky, buttery pie crust. They come in these adorable single servings that are just made for grab-and-go snacking.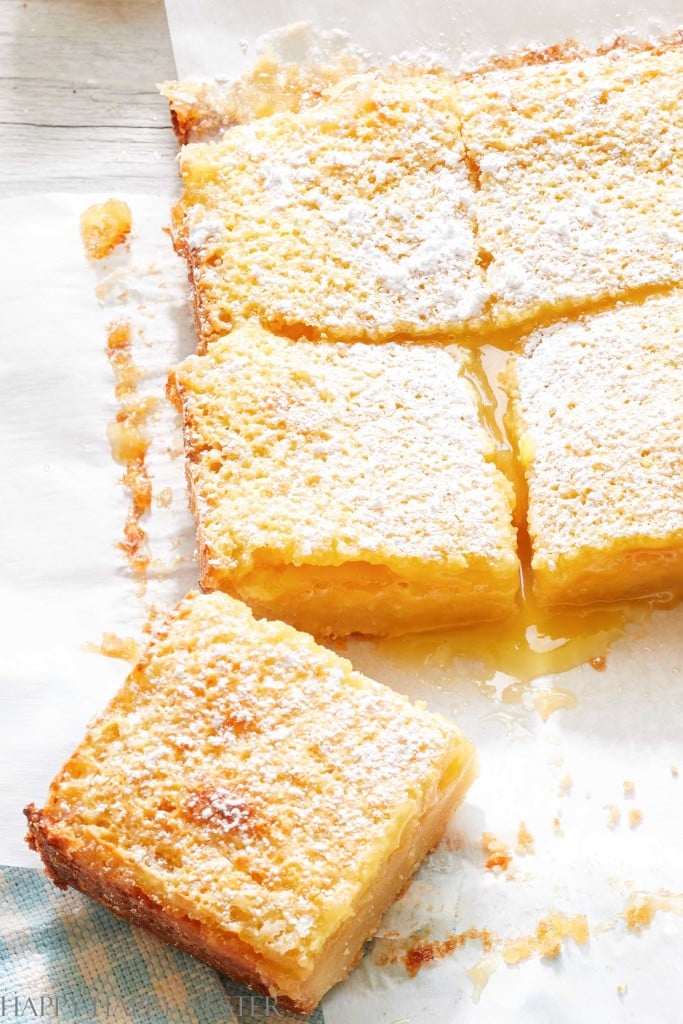 Old Fashioned Lemon Squares Recipe
Summertime is the perfect season to embrace the delightful Old Fashioned Lemon Squares.
The combination of tangy lemon filling and a buttery shortbread crust creates a mouthwatering dessert that everyone enjoys!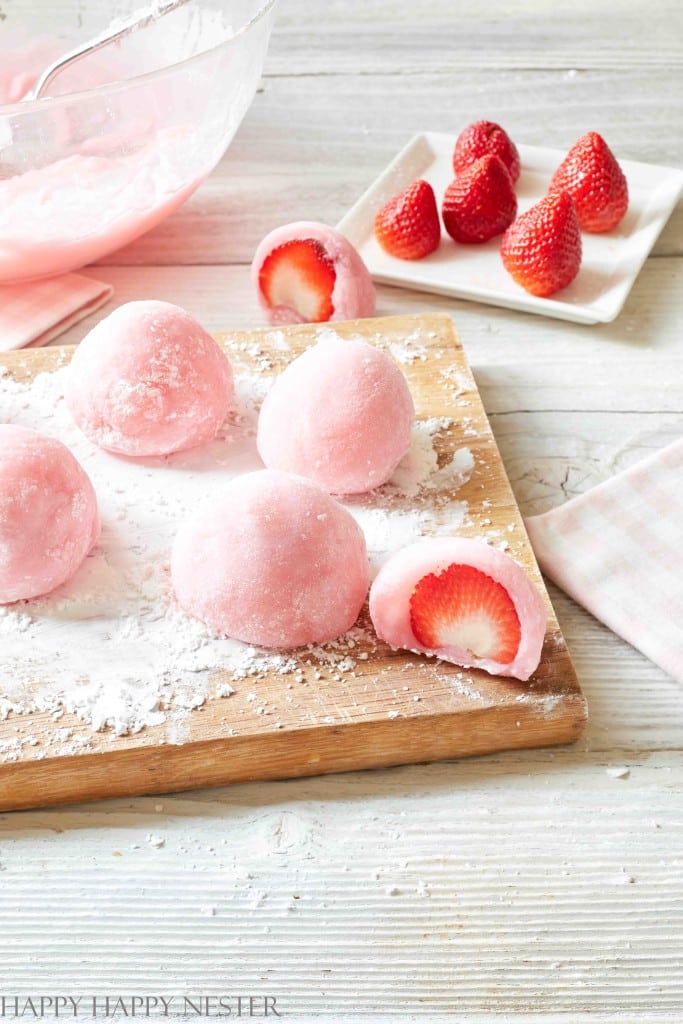 Here's my quick and easy Strawberry Mochi Recipe that uses sweet rice flour and fresh strawberries.
Yes, it's that easy to make. There is no bean mixture or ice cream, making it a simpler recipe!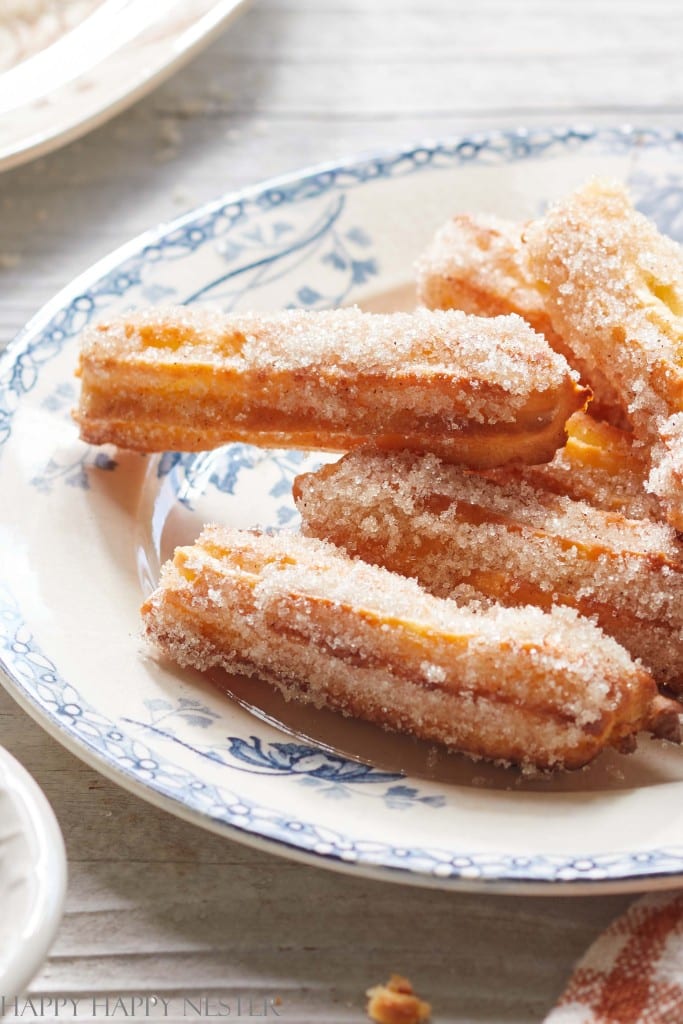 Make these easy, healthy, and homemade Air Fryer Churros. Make the churros in the air fryer, then roll them in a cinnamon sugar topping.
These are delicious alternatives to the traditional deep-fried churros recipe!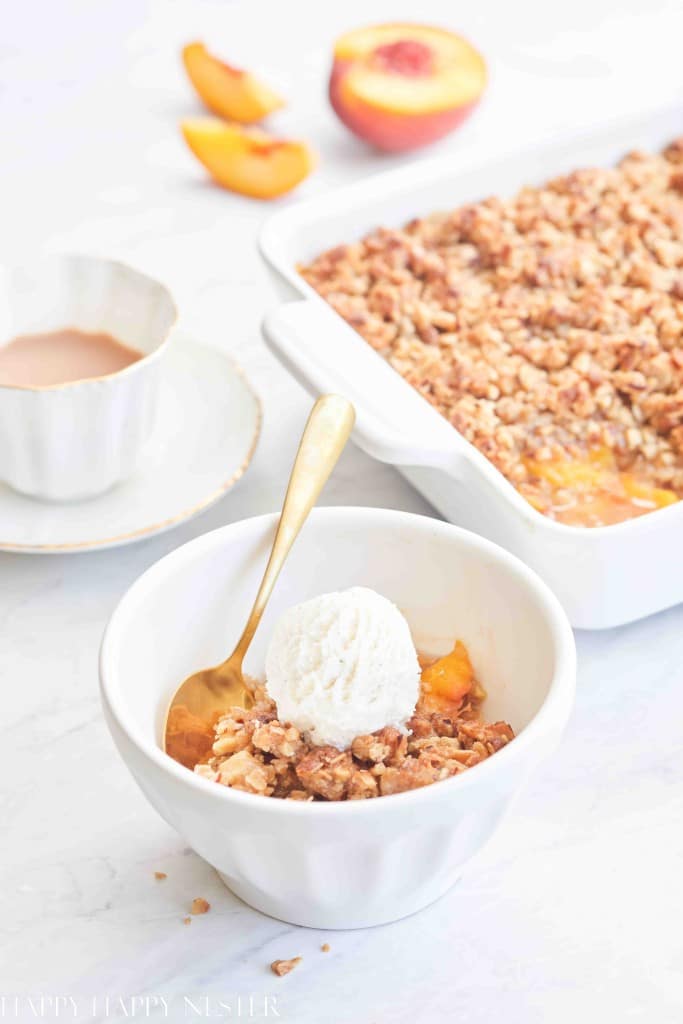 Peach Crisp with Fresh Peaches
This Peach Crisp with Fresh Peaches is a perfect blend of soft peaches and a crunchy topping. It's an easy summer dessert to make and a relatively healthy recipe.
Make it decadent by adding whip cream or a dollop of vanilla ice cream!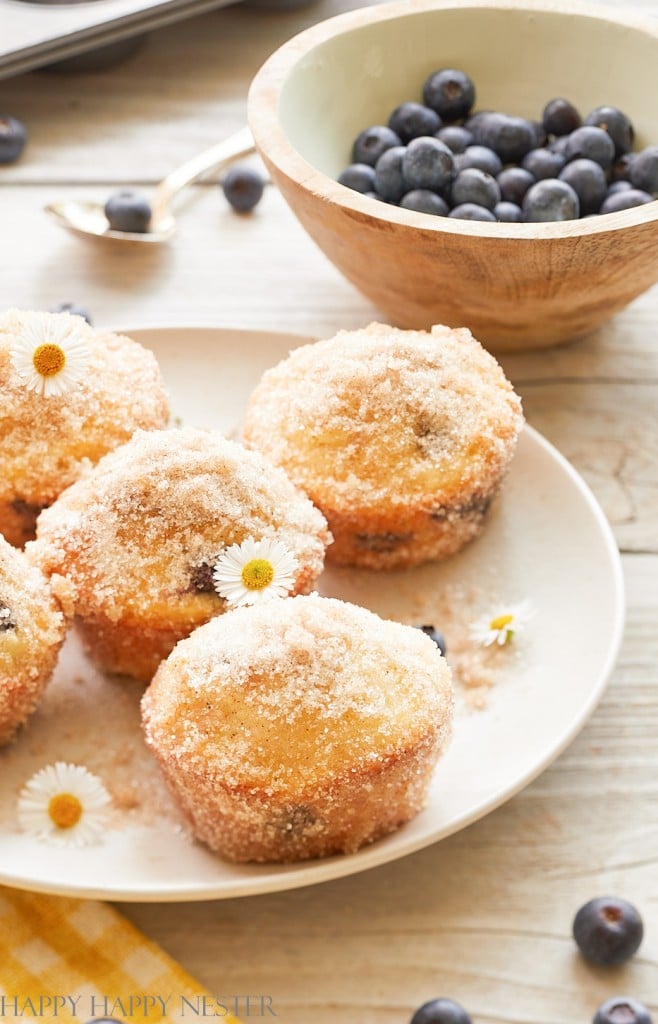 This Blueberry Muffin Recipe is a breeze to whip up, and the result is pretty close to a doughnut in terms of taste!
After baking, dunk them in melted butter and coat them in sugar for a seriously scrumptious dessert.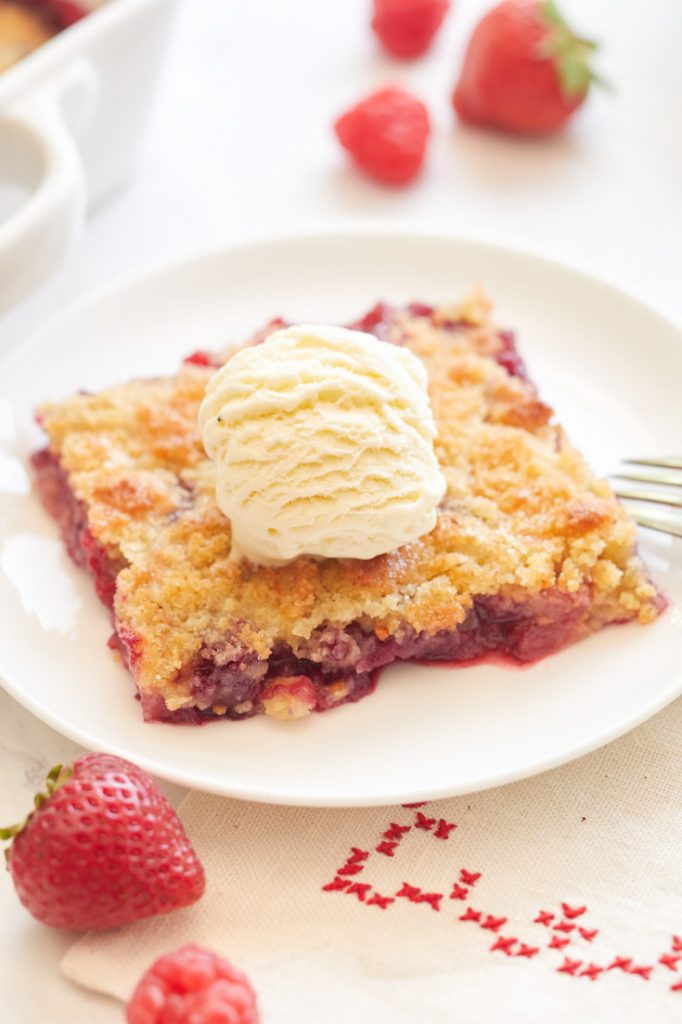 Use your favorite berry mixture for this easy summer dessert. This Mixed Berry Cobbler Recipe has a crisp, buttery topping with juicy sweet berries.
It's best to serve it up with a yummy scoop of vanilla ice cream, and this dessert is an instant favorite.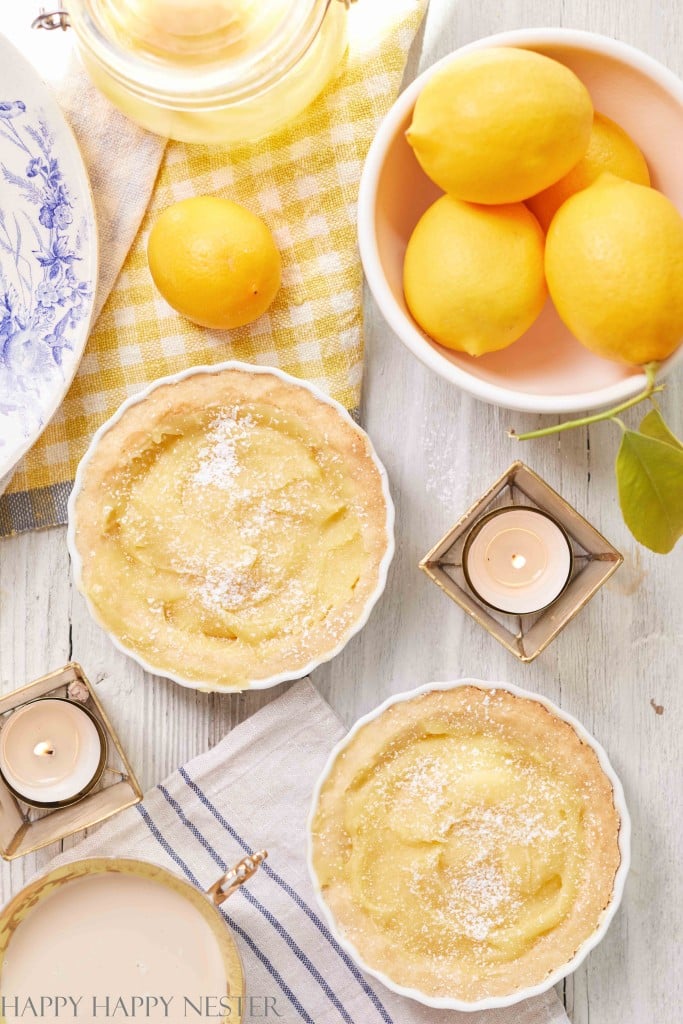 These Mini Lemon Tarts are a perfect mix of tangy citrus and sweet flavors. All wrapped up in a delicious buttery shortbread crust.
The filling in these tartlets is made from my homemade English lemon curd recipe that goes perfectly with the buttery crust. It's seriously delicious!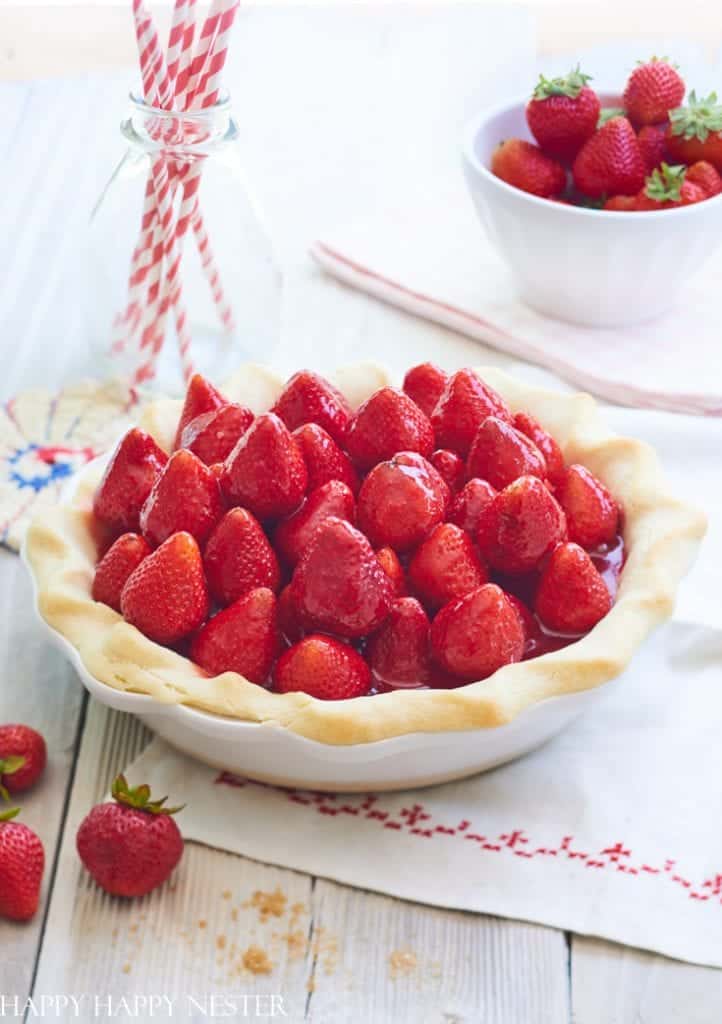 Now that summer has arrived,and there is a ton of fruit at the stores, a Fresh Strawberry Pie Recipe is essential!
This easy dessert pie filling only takes a few minutes to make. Refrigerate the pie and serve once the glaze is firm. Your family will love this fruit pie!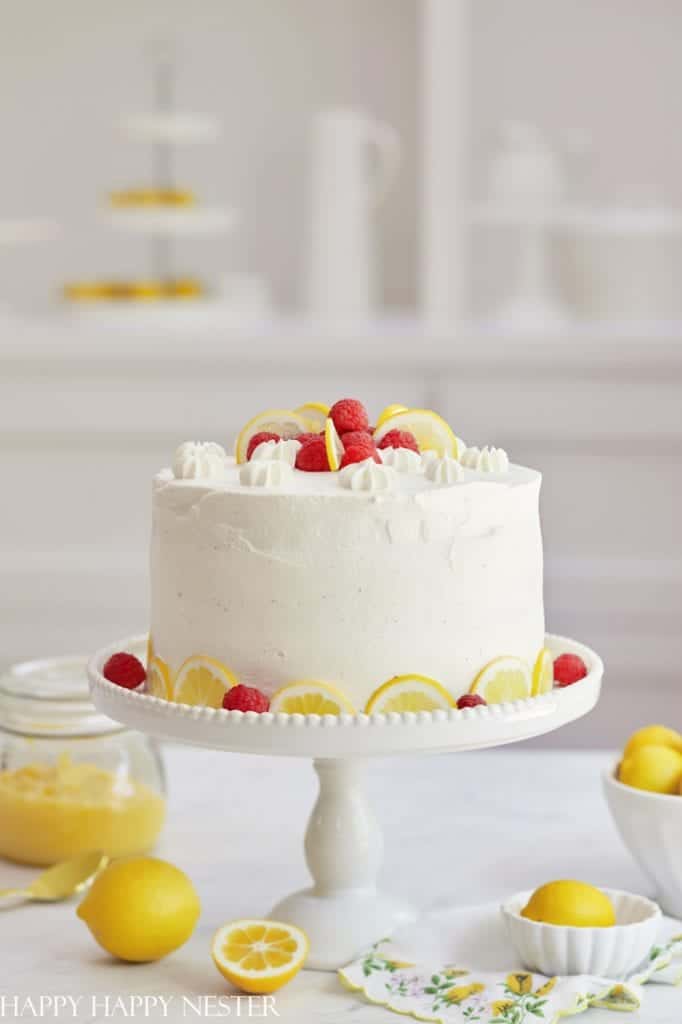 A Fresh Berry Chantilly Cake is a white cake filled with delicious lemon curd, and to top it off with a covering of whip cream frosting and raspberries!
This cake is utter perfection. One bite leaves you feeling refreshed and makes you want another slice (or two, but who's counting).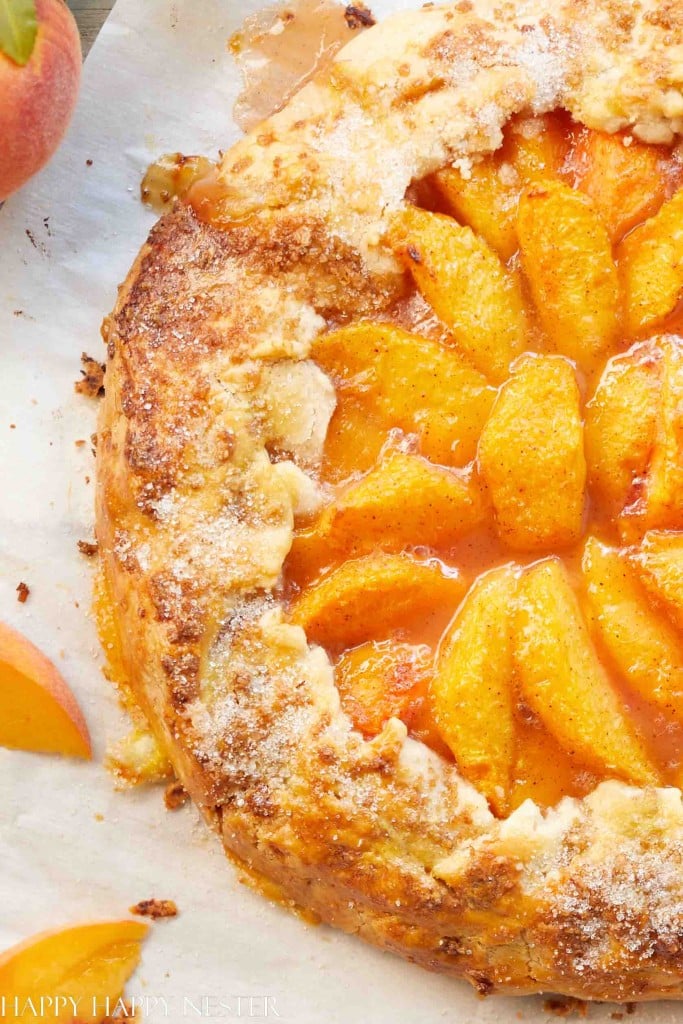 This Peach Galette Recipe is so simple to make and tastes delicious!
I love this dessert. If you're cramped for time and want the flavor of a peach pie, then this is an excellent alternative.
Boutique of the Week – Pottery Barn Dupes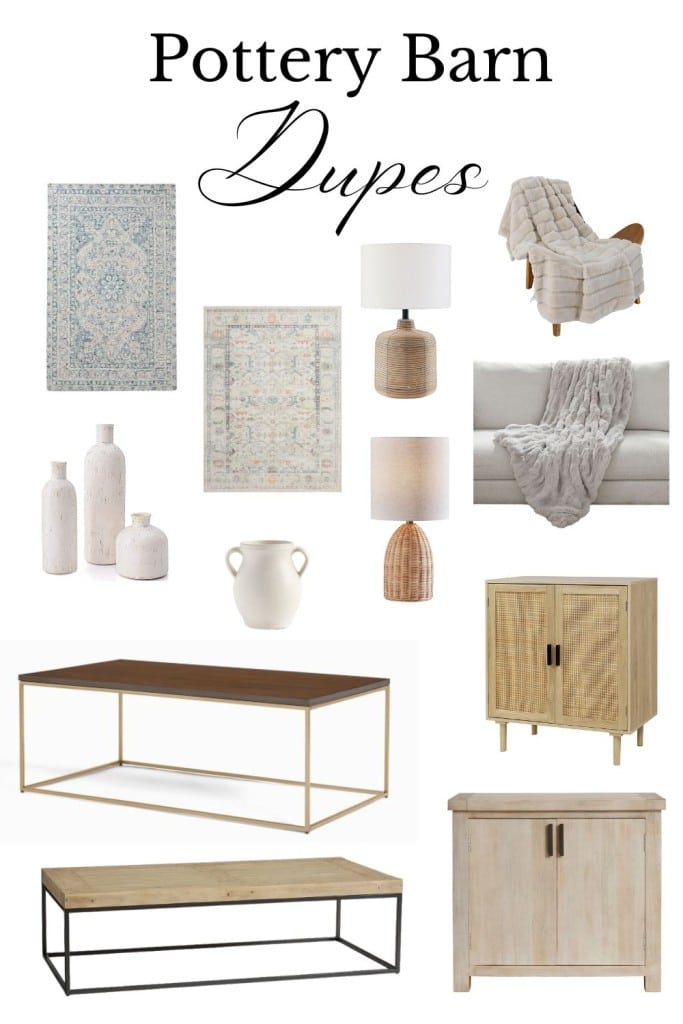 Who has the cash to drop a fortune on a coffee table or a set of curtains? That's where the magic of pottery barn dupes comes in!
These brilliant knockoffs give you the same style and quality without emptying your wallet.
My Favorite Things – May Dessert Ideas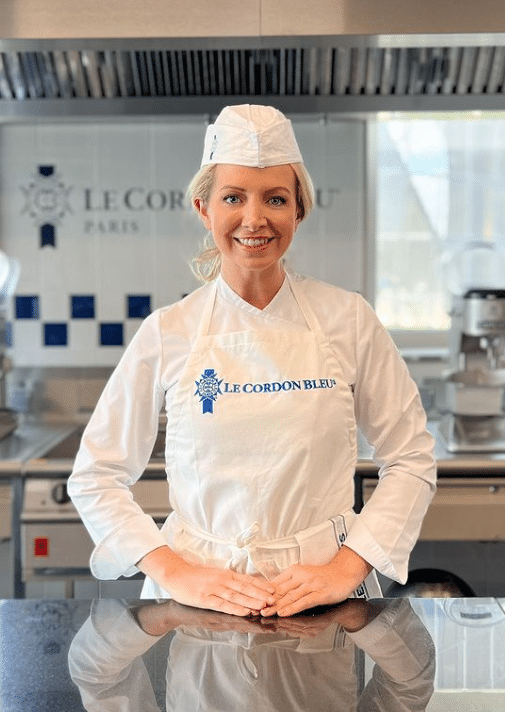 Jennifer Maune/Master Chef Series
My friend Jennifer is a contestant in the Master Chef Series! Can you believe that? It's incredible!
I just had to share one of her many big milestones 🙂 Tune in on Wednesday to watch!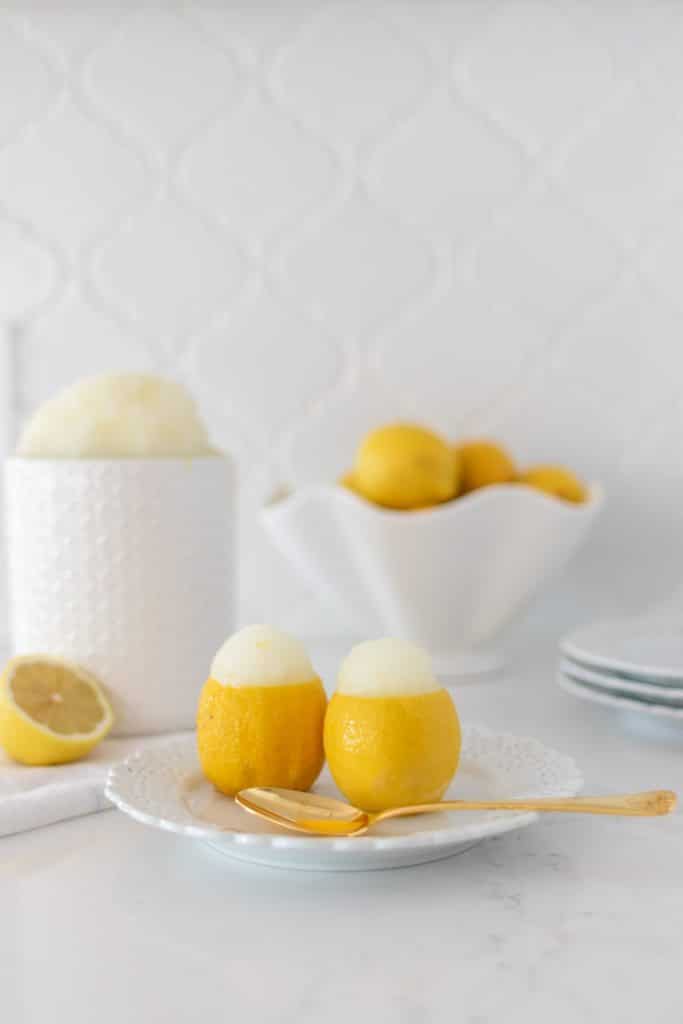 In honor of celebrating Jennifer, here is one of my favorite recipes from her. This delicious sweet treat is perfect for May.
Not only does this sorbet satisfy your taste buds, but it makes you want to kick back, relax and enjoy the warm summer days ahead 🙂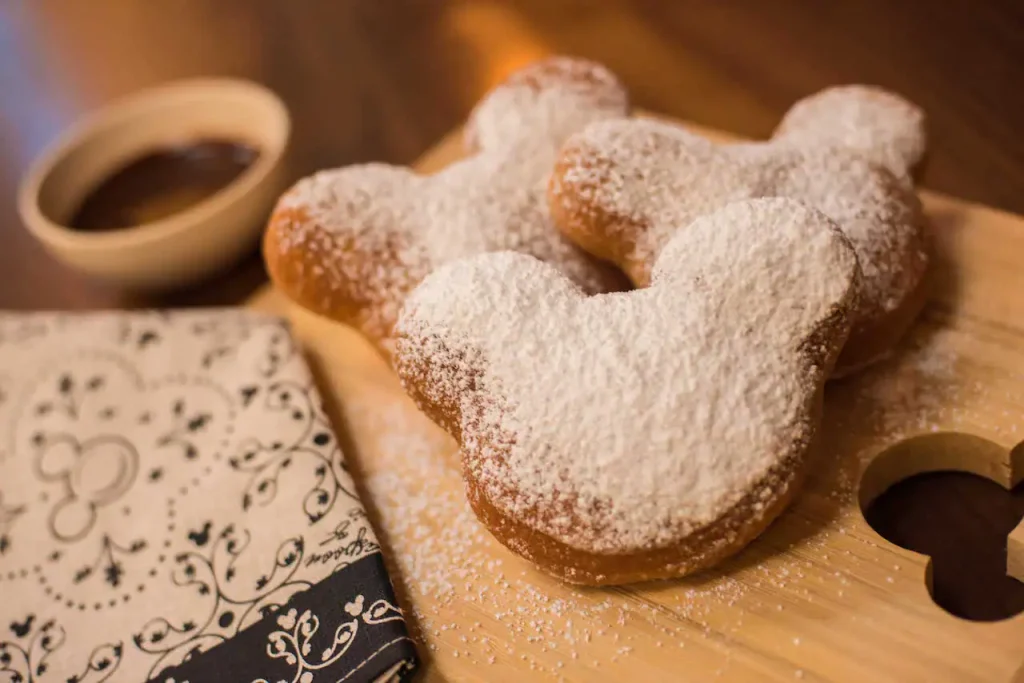 The Summer vacations have begun, and our first destination is Disneyland.
Though you might be thinking, what does my family like to do there?
Yep! We aren't there for the rides; we're there for the FOOD! We are obsessed with Disney sweets, snacks, drinks, and more.
In honor of sharing our love for food, here is the famous beignets recipe we order every time we visit.
It's a must that you try these delicious desserts, or else!
What's Trending On The Blog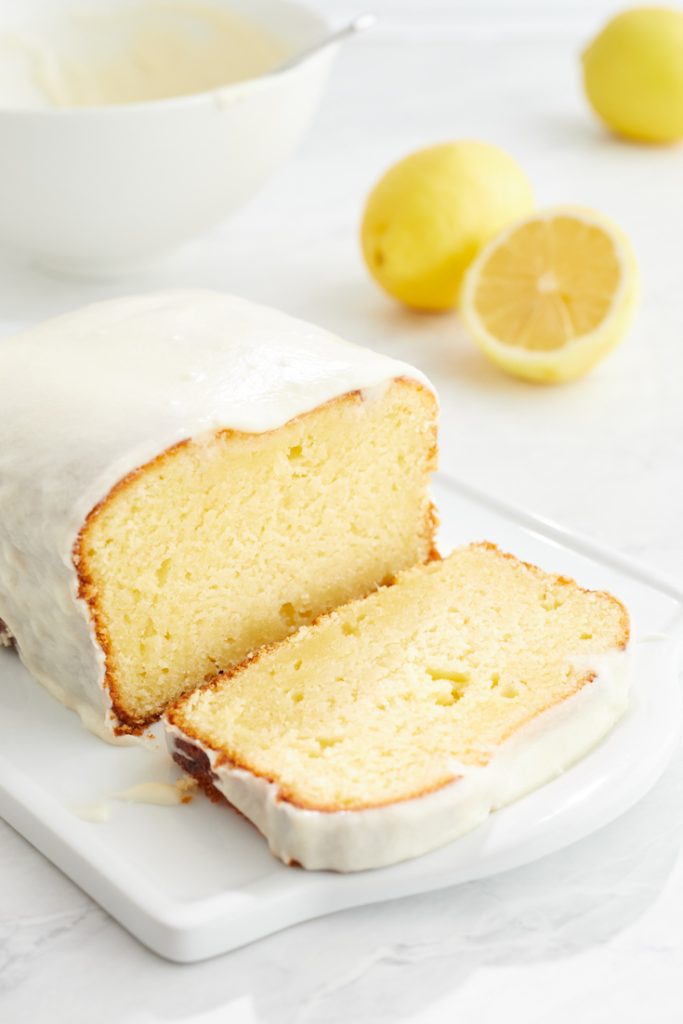 Gluten Free Lemon Drizzle Cake
This smooth Gluten Free Lemon Drizzle Cake is wheat-free but tastes like it has wheat. It's similar to a lemon pound cake recipe minus the wheat flour.
The intense lemon flavor makes it the best lemon cake around.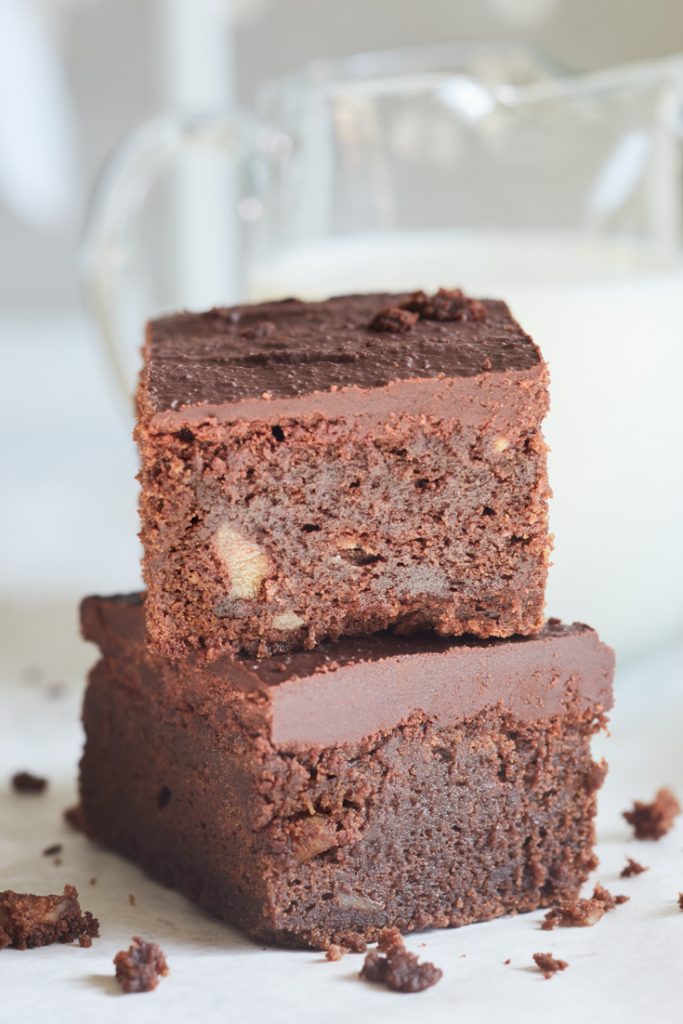 Brownie Recipe Without Cocoa Powder
Here's a delicious, moist Brownie Recipe Without Cocoa Powder that came to me via my mother-in-law.
I've never had a brownie like this one since it's moist, has a great taste, and the frosting unanimously makes this dessert one of my favorites.
I love any dessert with citrus, and this Fresh Orange Scone Recipe has the perfect blend of orange and cranberry. The original recipe is from the Magnolia Table Cookbook by Joanna Gaines.
Since I can't have enough cookbooks, I bought it, and after skimming it, I immediately knew that I wanted to bake her scone recipe.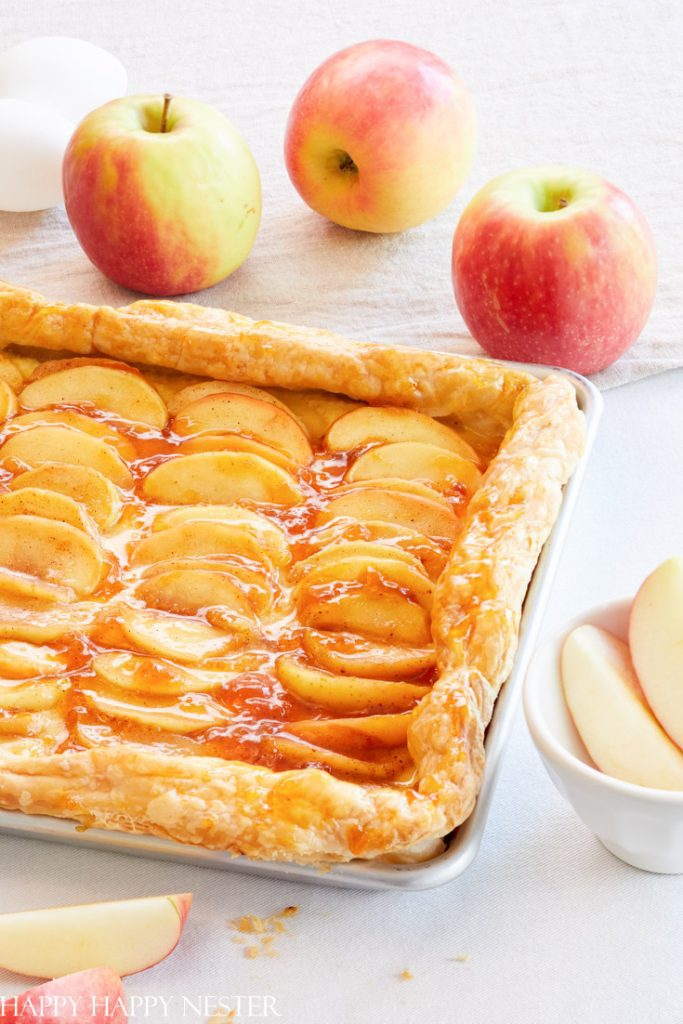 Puff Pastry Fruit Tart Custard
While visiting Paris, France, we ordered a Puff Pastry Fruit Tart with fantastic custard.
The custard combined with apples topped with a cinnamon and nutmeg sauce is delicious and is a perfect fruit dessert.
The Best Blueberry Buckle Cake
This dessert seriously is The Best Blueberry Buckle Cake Recipe, and I recently added a yummy icing which I'm so happy I made this change.
If you need something sweet to go with your coffee or tea, this is the best little treat.
This Week's Tip – My Favorite Cookie Cutter Set
Check out these awesome cookie cutters! They're my absolute favorites.
The scalloped design is just too adorable and delicate.
And guess what? It's a set of five cookie cutters! That means you've got a perfect size for any cookie project you have in mind.
How cool is that?
Latest Obsession – Patriotic Drinks!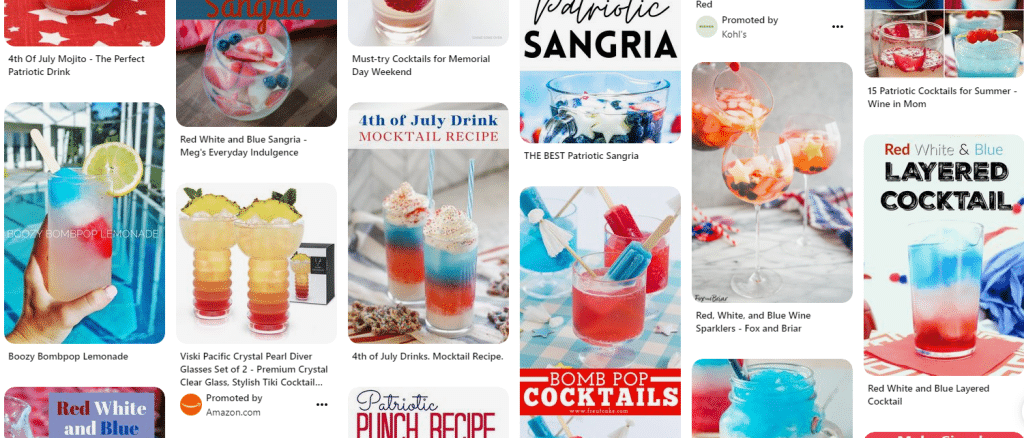 Patriotic Drinks
I recently stumbled upon this cool and fun drink on Pinterest, and I can't stop thinking about it. It looks soooo amazing, and I'm dying to make both the alcoholic and non-alcoholic versions!
If you're down to try it this weekend, I've got you covered with the link to the recipe and tutorial video! Check it out, bro!
---
Hello, my friend,
How is your summer going? Summer, for me, can officially begin! The last kid just graduated yesterday, and now we are off to celebrate.
When it comes to celebrating, my family is the type to choose something sweet. So, nothing can beat a homemade baked good.
I have many recipes on the blog that I should have included today, whether you're looking for a cookie, cake, tart, or ice cream treat.
Start the summer by showing off your kitchen skills and create these easy and simple May dessert ideas for beginners and pros!
Have a great rest of your weekend,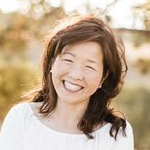 Latest posts by Janine Waite
(see all)