Autumn is the perfect time to indulge in delicious food, and I've created a collection of 31 Fall Favorites (Food Recipes) to inspire your cooking and baking. From savory to sweet, there's something for everyone in this lineup. So, if you're looking for some inspiration this season, enjoy these mouthwatering fall flavors in your kitchen!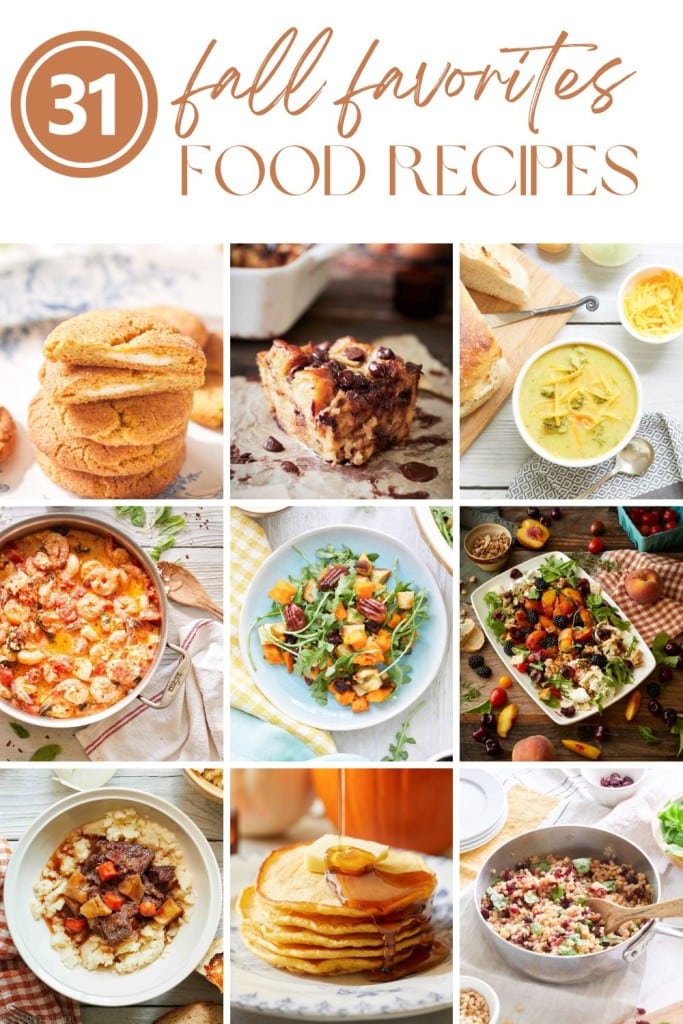 As the season changes to fall, I can't help but feel excited to start cooking and baking for my family. There's something special about putting on an apron, getting to work in the kitchen, and creating delicious meals and treats to share with loved ones.
Saturday Chitchat with Janine – Volume 141
There's nothing like savoring a delightful meal on those chilly fall and winter nights. As I prepare to hunker down for the season, I look forward to spending ample time cooking and baking in my cozy kitchen. This quote about comfort food perfectly sums up my sentiments.
"When it's cold outside, there's nothing better than warming up with a bowl of comfort food."
So, stay and linger this weekend and hang out with me on this 31 fall favorites post.
Personal Note from Janine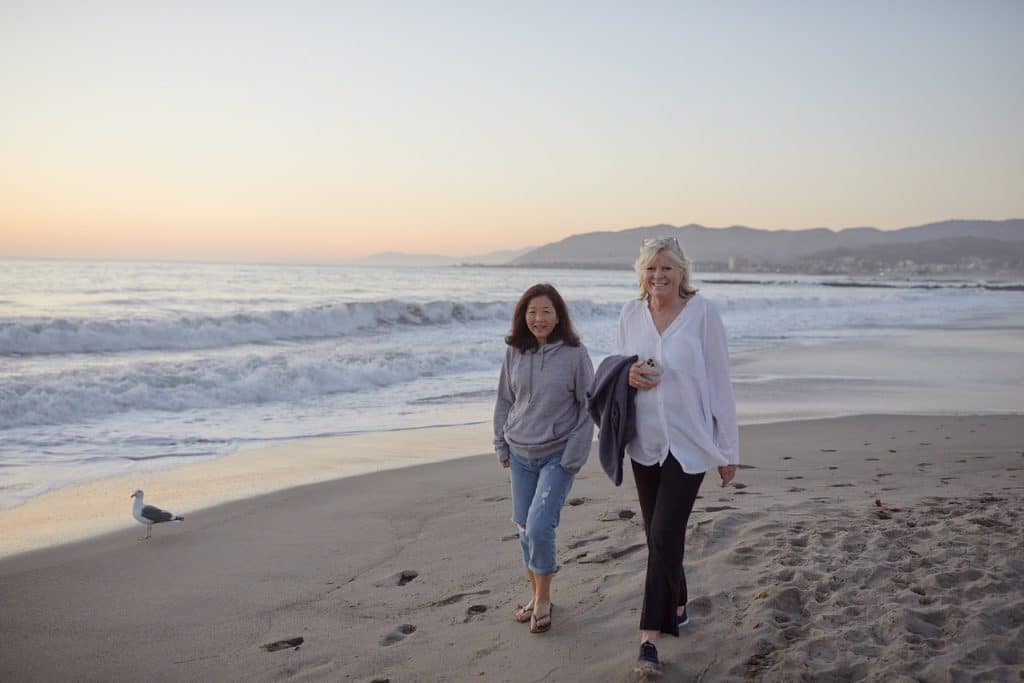 I'm writing this message from my friend Leslie's (My 100 Year Old Home) beach house in Ventura, California. After four long years, we were finally able to reunite and catch up during the past week. It was such an incredible experience to see each other again after such a long time.
We worked tirelessly into the early hours each day on holiday craft decor projects. So stay tuned. I just wanted to give you a heads-up that you can.
Before embarking on my trip, I was immersed in baking and finalizing my recipes for the week. As I left, my husband had a fridge stocked with pumpkin pancakes! I kept refining the recipe to ensure it was perfect before unveiling it this past Thursday.
I hope you can explore the recipe below, along with the other 30 fall favorites I've gathered for you!
Say hi in the comments, and let me know what your latest recipe you are obsessed with this fall!
Cheers,

Photo Credits: MyPhotography.com
This Week's Inspiration – FALL FAVORITES (FOOD RECIPES)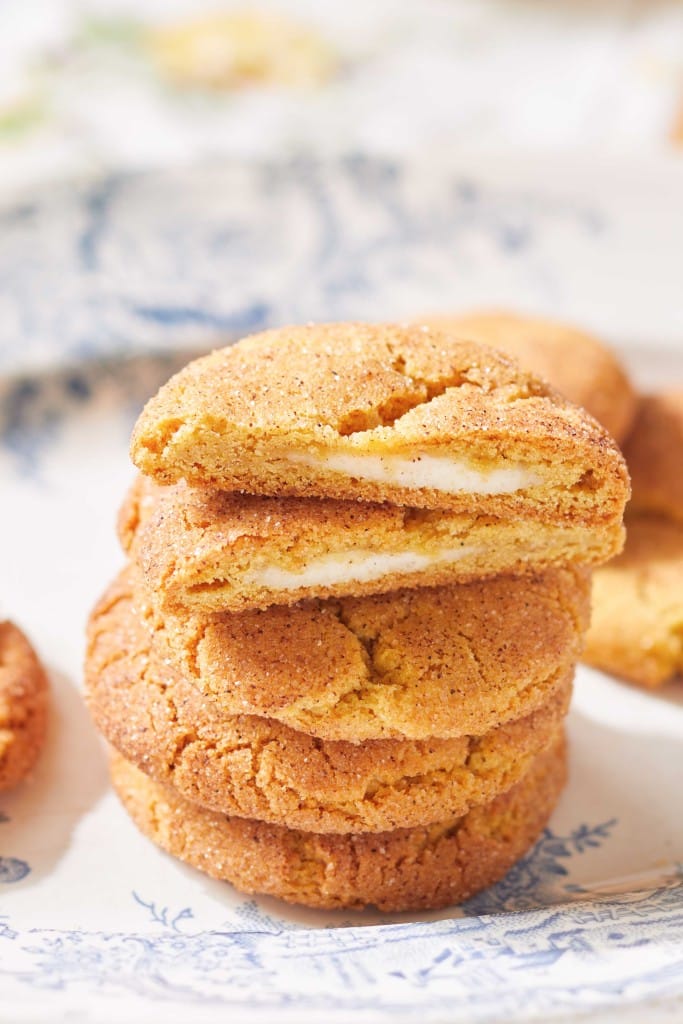 If you're a fan of Snickerdoodles and sugar cookies, these Pumpkin Cheesecake Cookies are sure to be a hit! The delicious combination of spices, sugar, and cream cheese makes for a truly irresistible treat.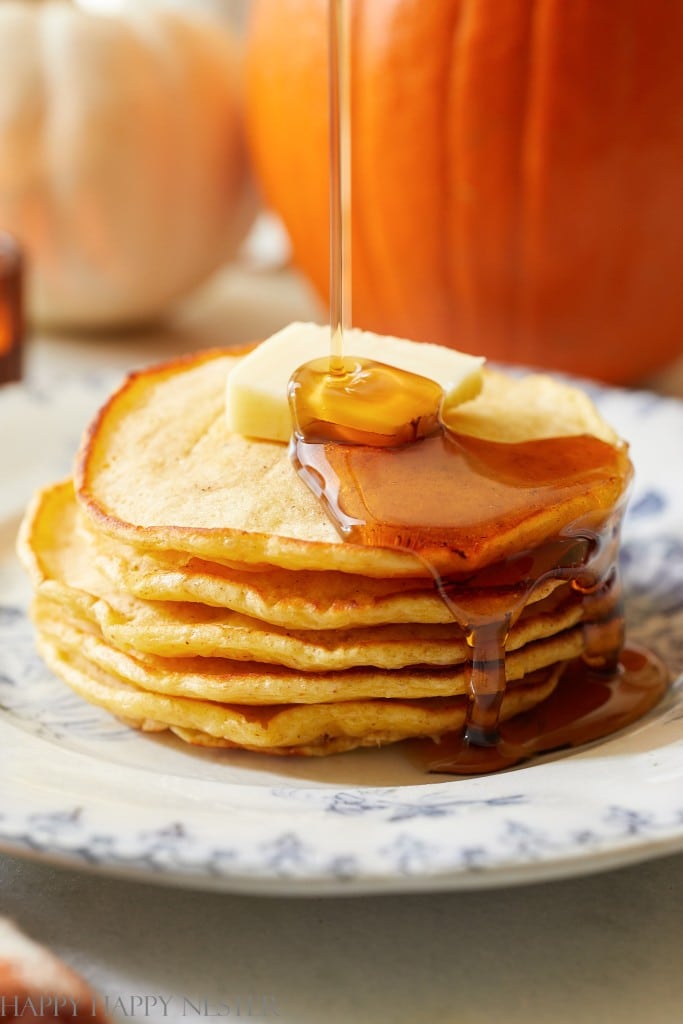 Let's celebrate fall and make Buttermilk Pumpkin Pancakes. The combination of the creamy tang of buttermilk with the rich and comforting flavors of pumpkin and spices creates a delectable treat that's hard to resist.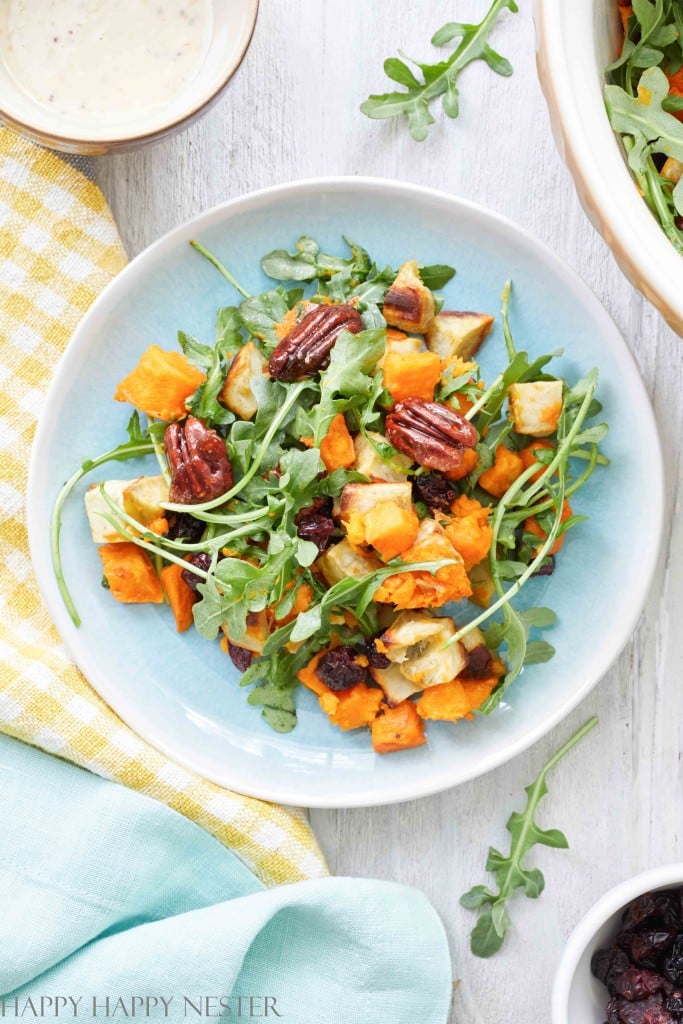 SWEET POTATO SALAD RECIPE WITH CRANBERRIES AND PECANS
Are you tired of the same old potato salad recipe you bring to every summer gathering? It's time to switch things up with a surprising twist: sweet potato salad. Yes, you read that right. This underrated root vegetable adds a unique and delicious flavor to a classic dish. Whether you're a sweet potato lover or skeptic, this recipe will change your mind.
These Air Fryer Brussel Sprouts take 7 minutes to make! This recipe makes crispy, tender, flavorful sprouts that are quick and easy to make. The apple cider, balsamic vinegar, maple syrup, and brown sugar create a tasty blend of ingredients.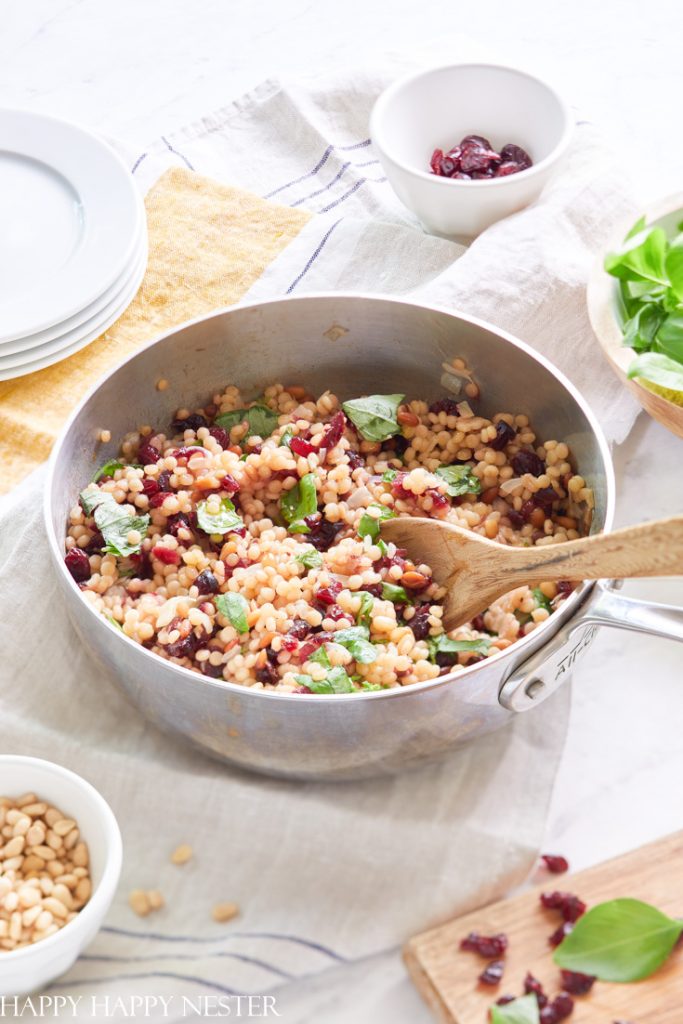 You'll love this hearty, simple Israeli Couscous Recipe that combines cinnamon, lemon, dried cranberries, roasted onions, fresh basil, and roasted pine nuts. This recipe makes a beautiful side dish for an autumn or winter dinner. Add to a green salad for a beautiful combination. The beauty of this couscous is that you can make a vegetarian version if you like, and the recipe is flexible.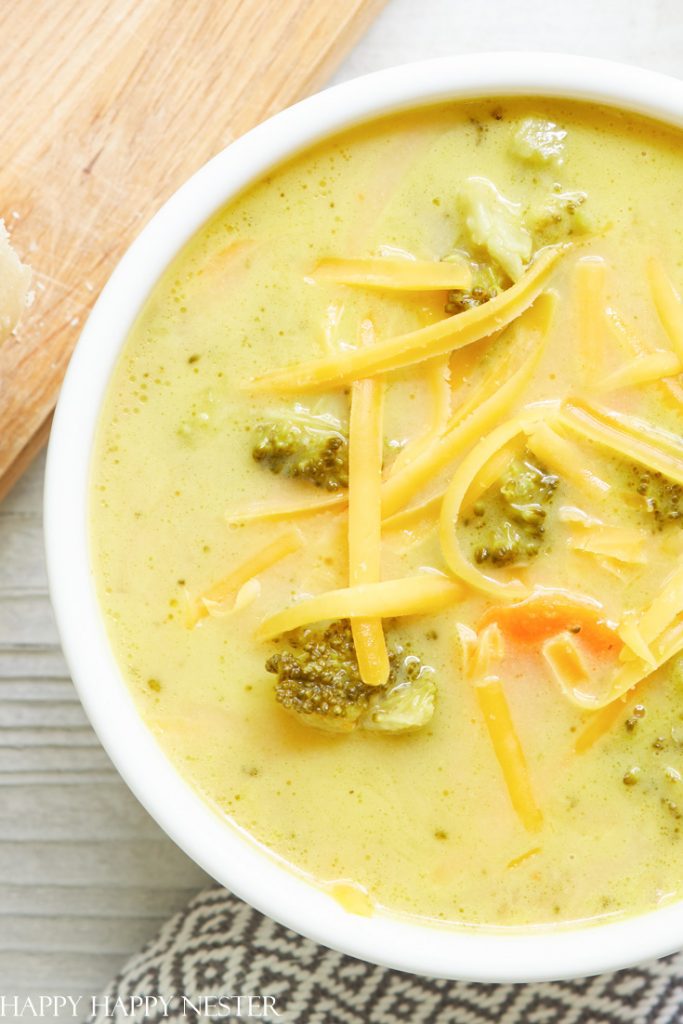 EASY HOMEMADE BROCCOLI CHEDDAR SOUP
This Easy Homemade Broccoli Cheddar Soup is packed with onions, potatoes, carrots, and broccoli. It's similar to the famous Panera recipe but better. It's creamy and thick and has a rich flavor that makes it a great soup. And it's a soup that simmers for only 30 minutes!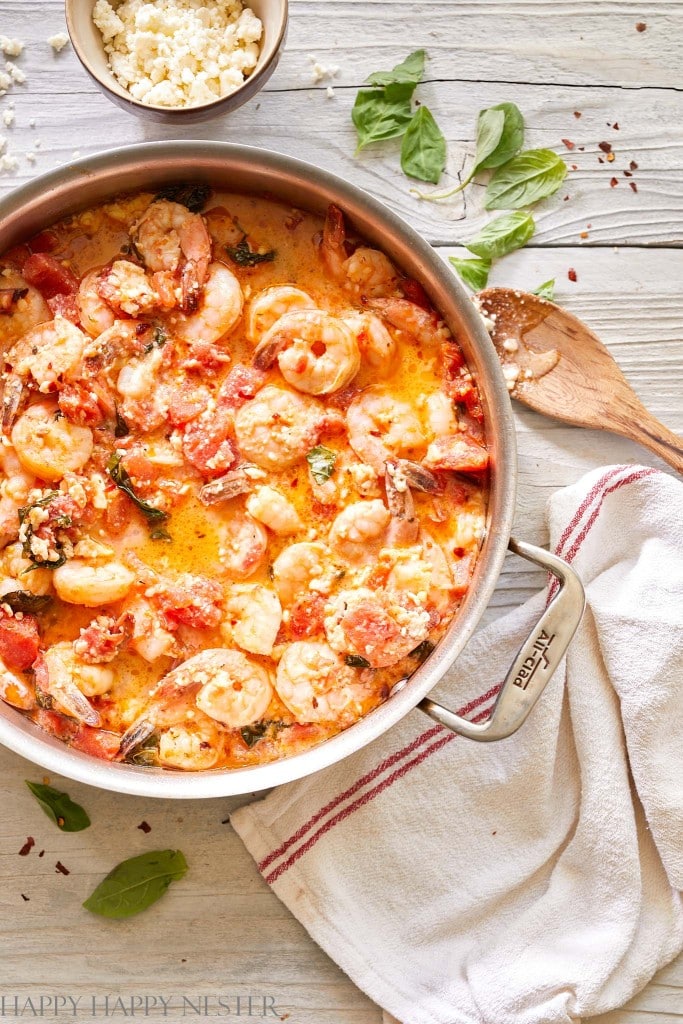 This Creamy Shrimp Pasta Recipe with White Wine is the perfect combination of flavors and textures. I love how the creamy feta cheese sauce is paired with the sweet and briny shrimp, and the addition of tomato, basil, and chili pepper flakes really takes it to the next level. And serving it all over penne pasta is just the perfect complement.
Boutique of the Week – HALLOWEEN GLASS DECORATIONS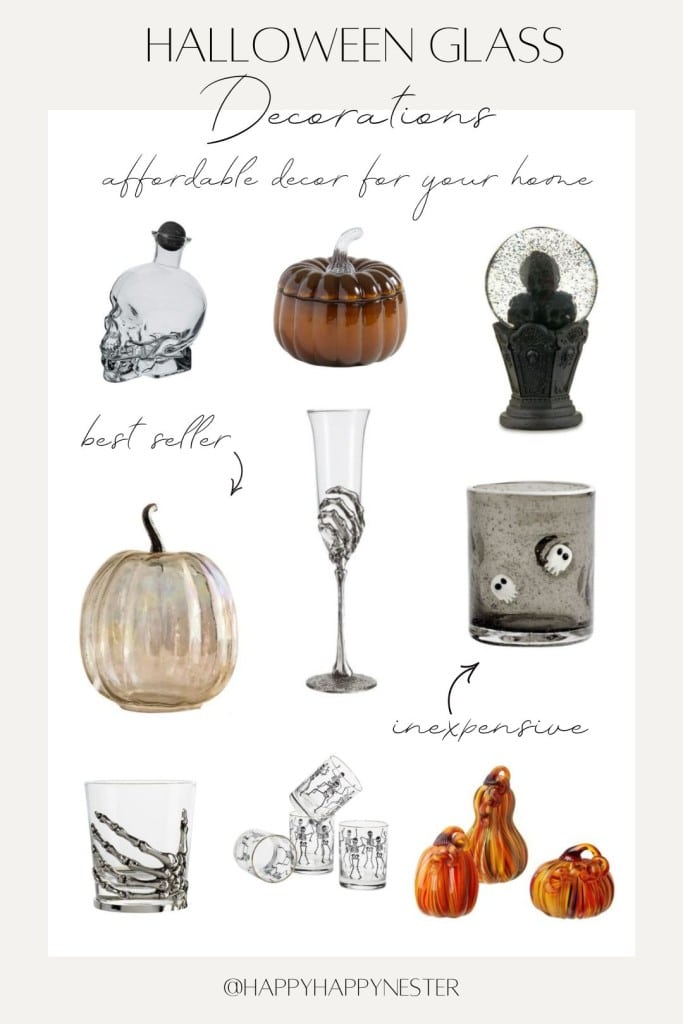 Discover an exciting array of Halloween glass decor options to add a perfect spooky touch to your home this season. Whether your style leans towards you're sure to find something that suits your Halloween decorating needs in this fantastic collection.
My Favorite Things – Fall Favorite Recipes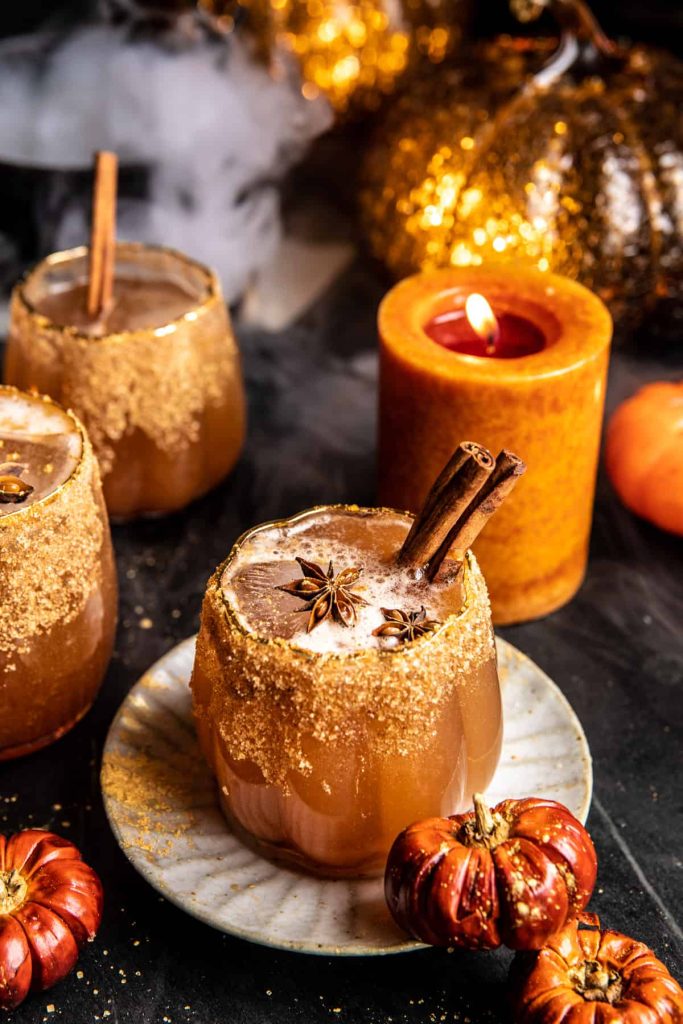 Tieghen is at it again with her excellent culinary skills. This drink recipe is the perfect fall treat for those crisp fall days!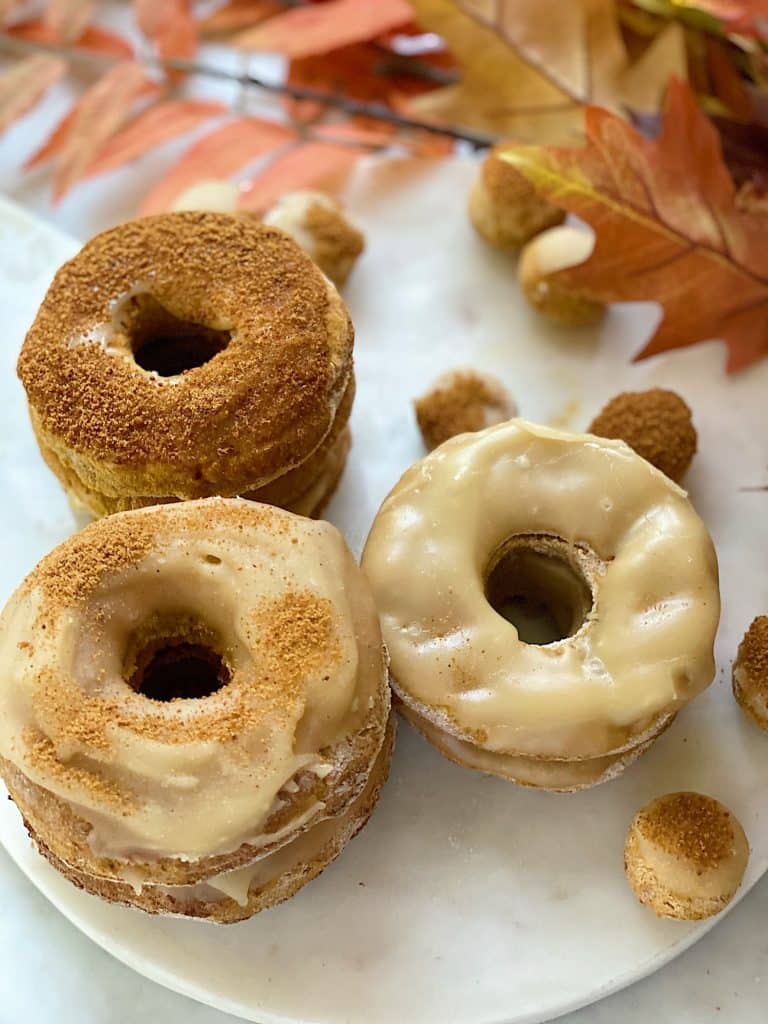 My dear friend, Leslie from My 100 Year Old Home, made these fantastic donuts that look so delicious and are gluten-free. Leslie is always coming up with healthy recipes in her kitchen!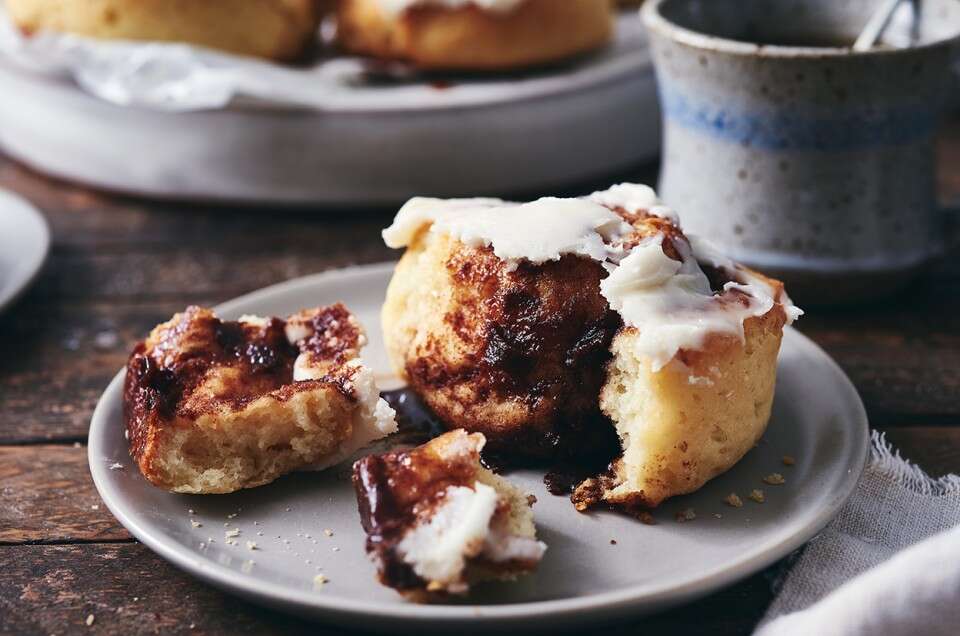 GLUTEN FREE CINNAMON ROLLS RECIPE
Of course, Kind Arthur has these great gluten-free cinnamon rolls. I'm on my third attempt trying to perfect my recipe. But in the meantime, I'll check out their delicious-looking recipe.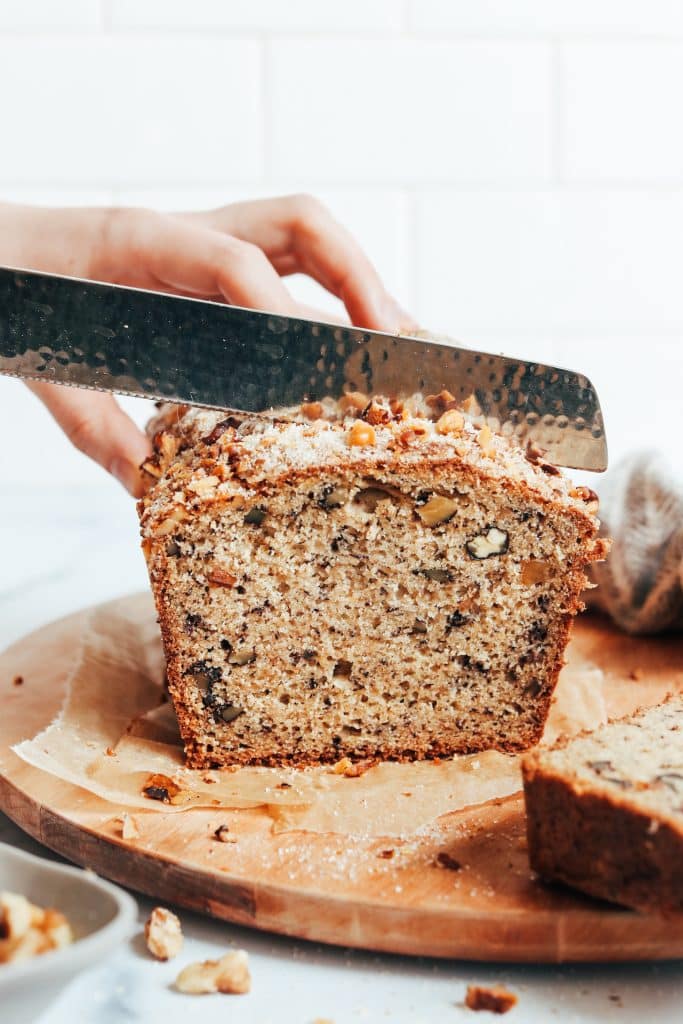 THE ULTIMATE GLUTEN FREE BANANA BREAD
This gluten-free banana bread is tender, moist, perfectly sweet, and undetectably gluten-free.
It requires simple ingredients and methods, and all the magic happens in just one bowl.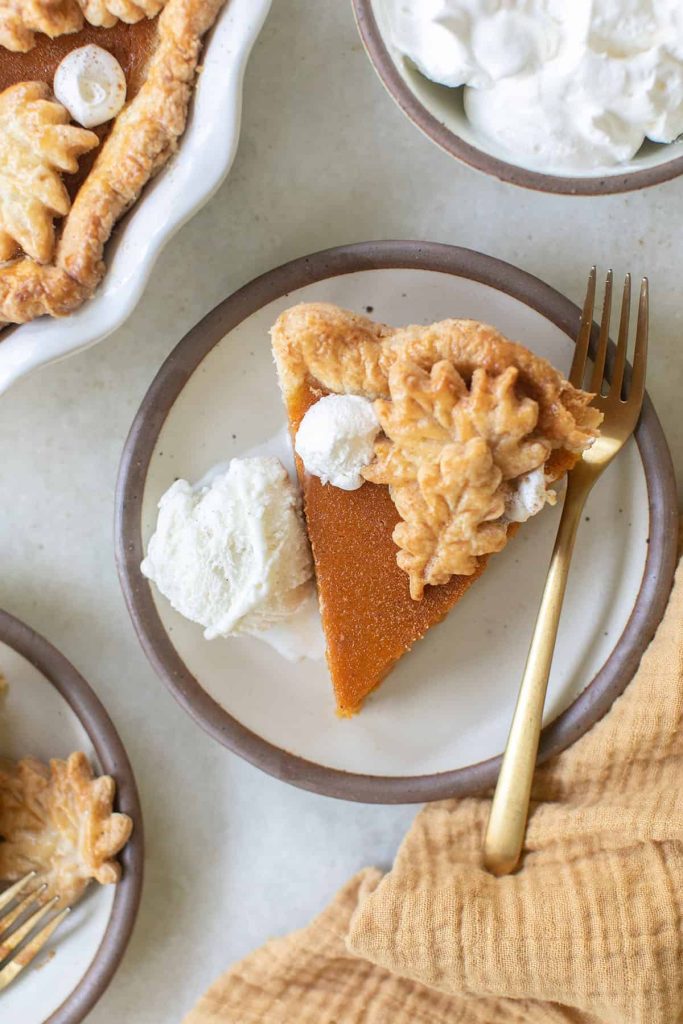 Hey there! I wanted to share something extraordinary with you. My friend Eden has some fantastic recipes and entertaining ideas. If you're looking for something delicious this fall, check out her sweet potato pie recipe – it's truly unique!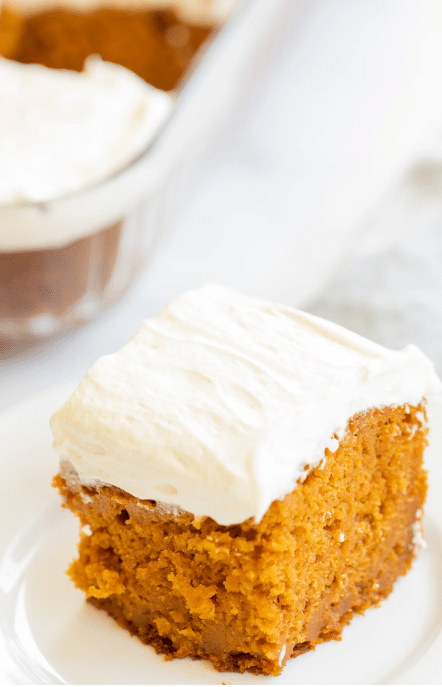 You've got to check out Julie Blanner's fall pumpkin bread recipe; it's seriously amazing! It's so moist and packed with delicious fall flavor. If you want to embrace the autumn vibes, this recipe is a winner!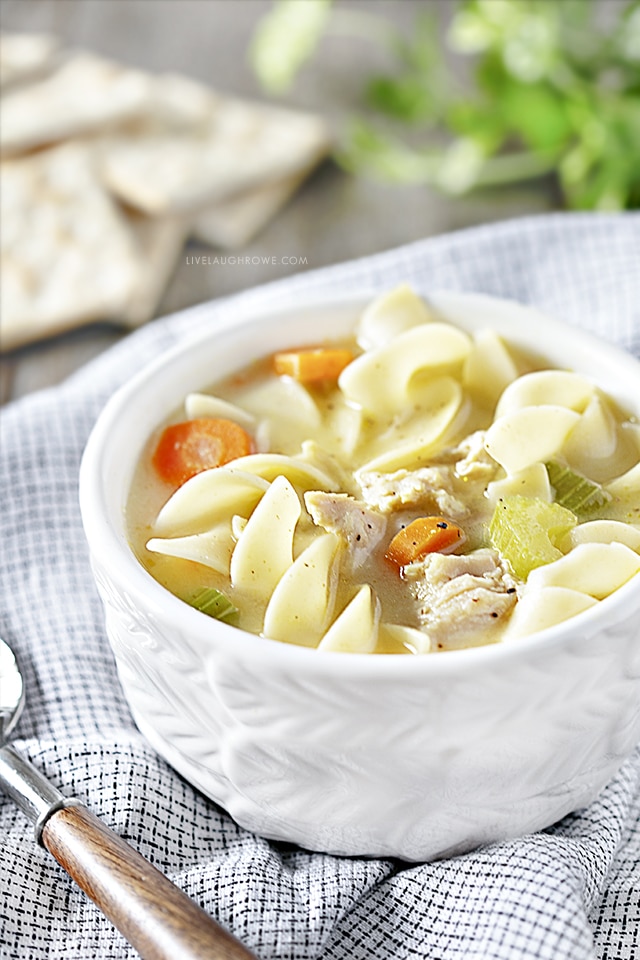 CROCKPOT CHICKEN NOODLE SOUP RECIPE
Soup season is here, folks! Get some warm rolls or a plate of cheese and crackers, and snuggle up with a steaming bowl of Crockpot Chicken Noodle Soup. It's easy to whip up, incredibly hearty, and flavorful. This is comfort food at its absolute best over on Live Laugh Rowe.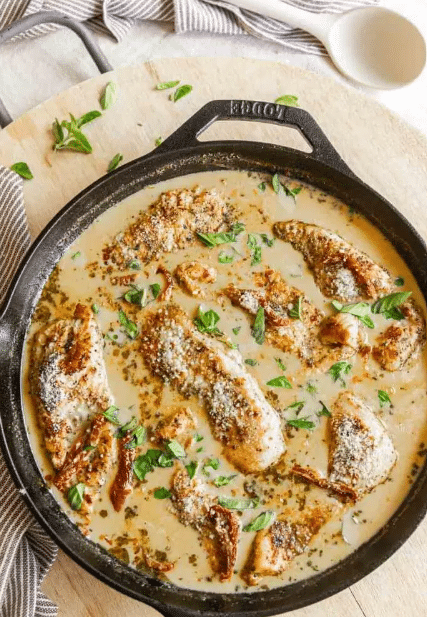 The Marry Me Chicken is a recipe that's hard to resist! You'll adore the creamy, flavorful sauce that pairs perfectly with the tender, oven-roasted chicken.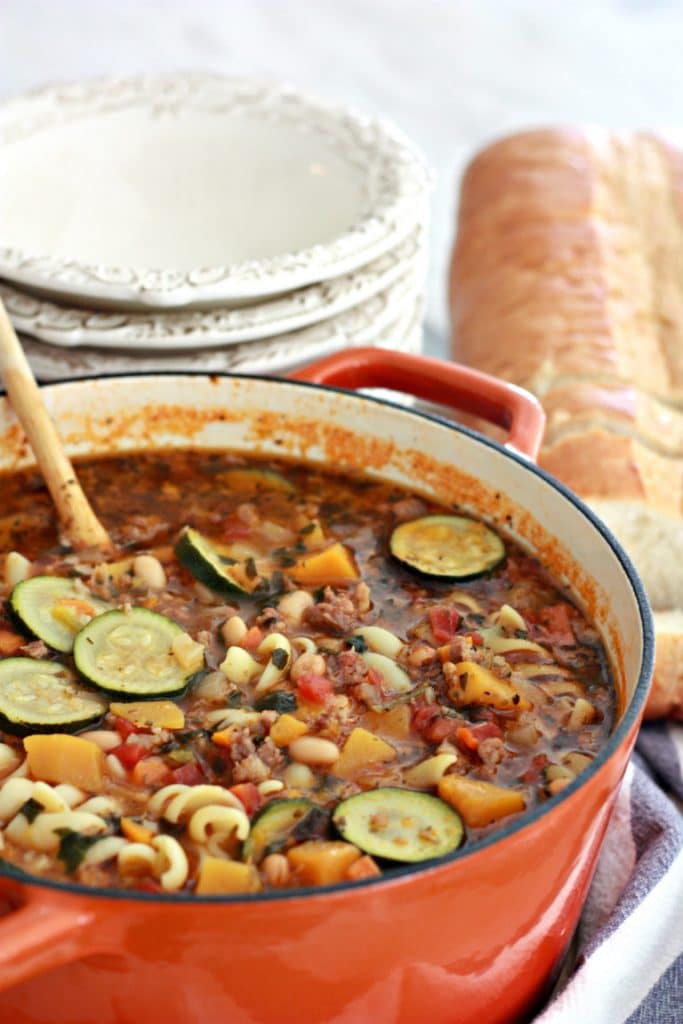 BUTTERNUT SQUASH MINESTRONE SOUP
Adding a bit of ground Italian Sausage is the secret touch that elevates the Butternut Squash Minestrone Soup to another level of flavor. It's the perfect addition to turn it into a comforting fall meal that warms you from the inside out.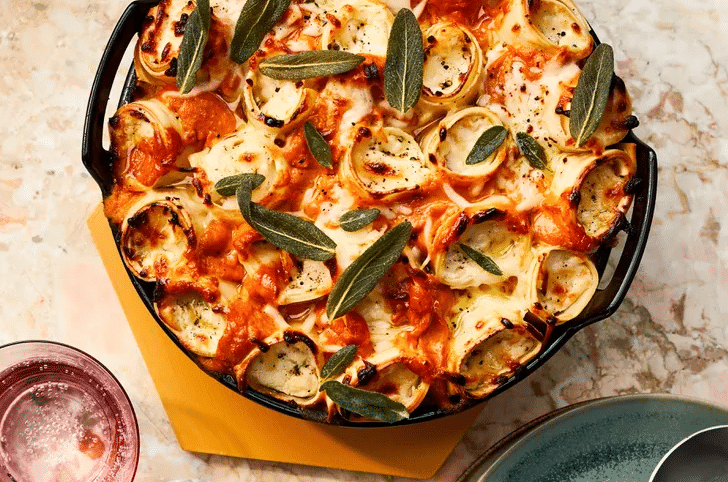 RICOTTA ROLL UPS IN CREAMY PUMPKIN SAUCE
This decadent twist on baked pasta features a superstar combo of ricotta, pumpkin, and sage.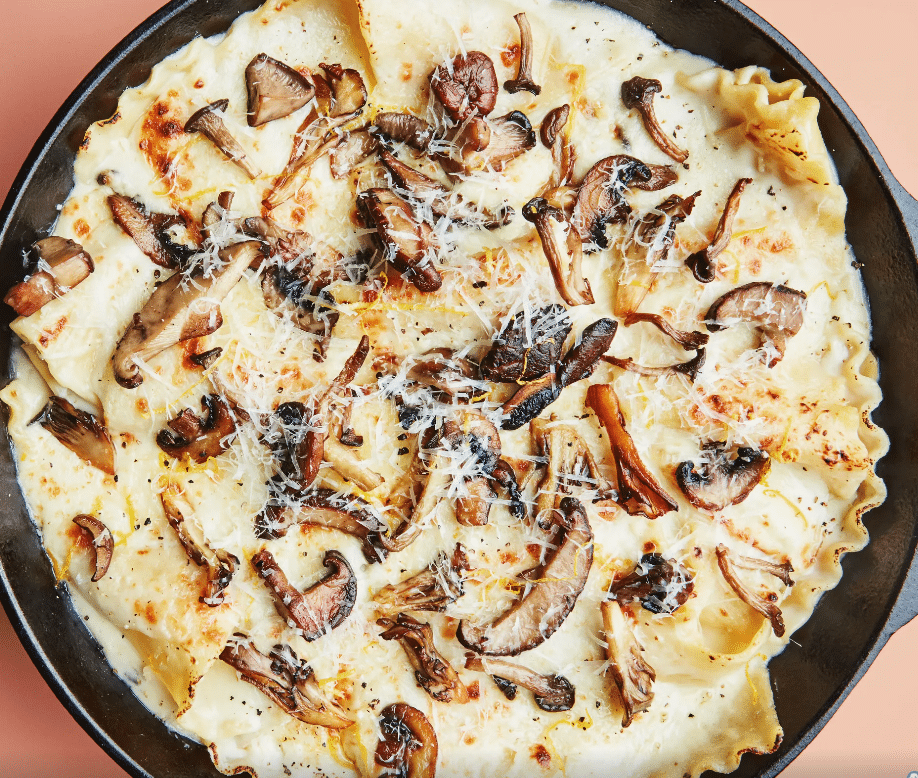 This isn't your traditional, time-consuming lasagna, but it's perfect for a weeknight dinner. Instead of the usual noodle boiling and sauce-making in separate pots, you cook the lasagna noodles right in a blend of milk, crème fraîche, water, and a touch of lemon zest. The result? A creamy sauce that envelops the pasta as it simmers away.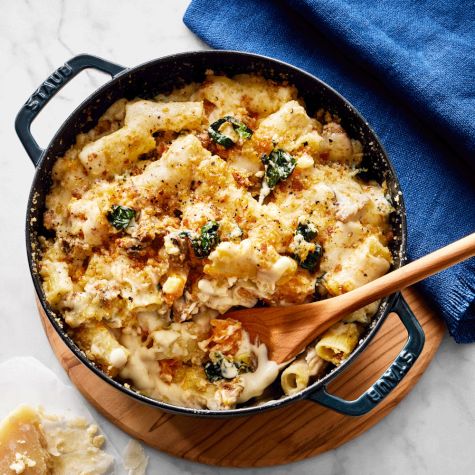 BUTTERNUT SQUASH MAC AND CHEESE
Indulge in chef Julia Sullivan's deluxe mac and cheese, the ultimate comfort food for those crisp autumn nights. Julia puts her spin on this classic dish by tossing in some healthy additions like butternut squash, mushrooms, and kale, giving it a delicious and nutritious twist.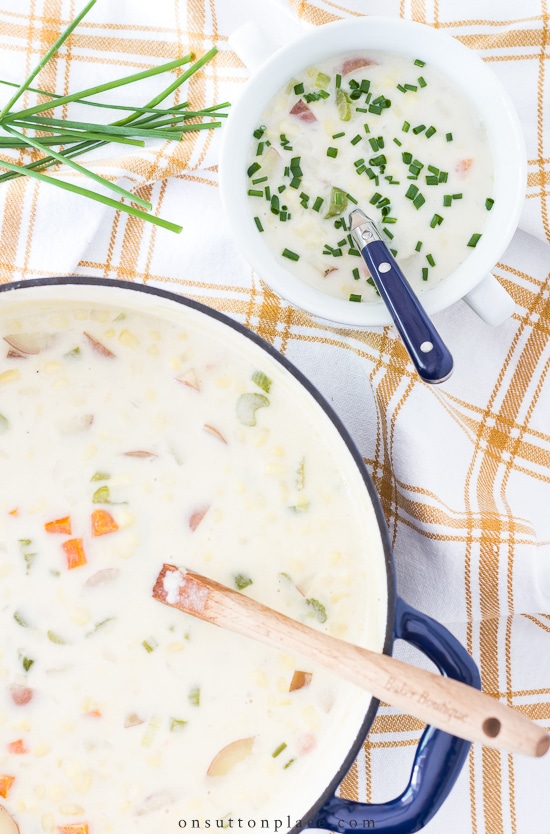 Whip up this corn chowder recipe for a hearty and tasty dinner during the chilly fall or winter months. It's incredibly simple to prepare, and the leftovers? They're spectacular!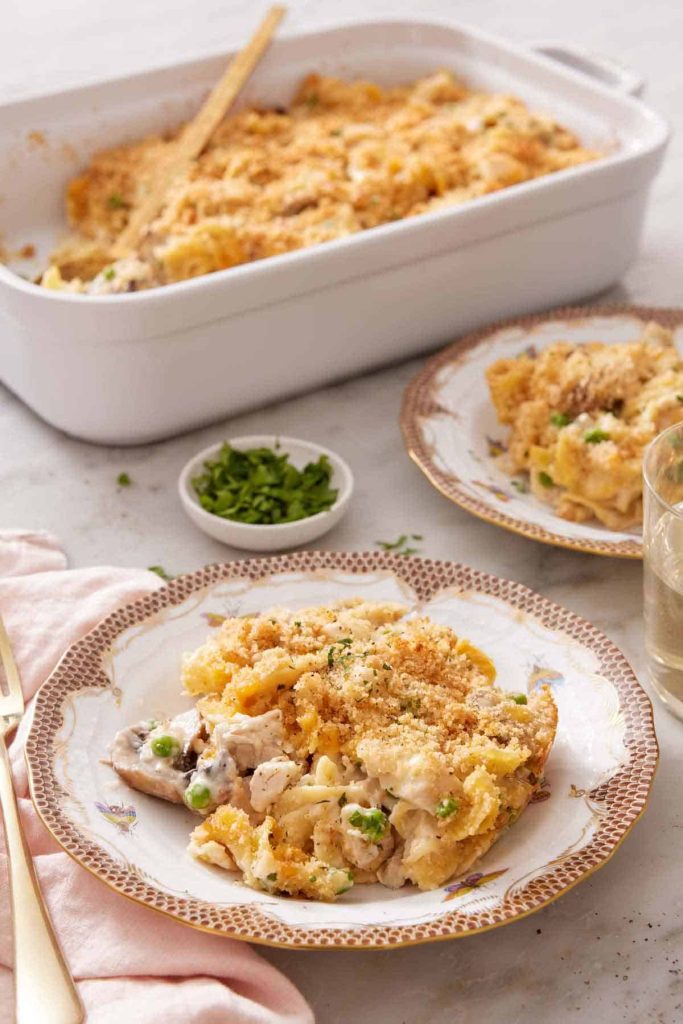 Elevate your leftover turkey with this effortless turkey casserole recipe! Featuring diced turkey, soft egg noodles, and a luscious cheese sauce, it becomes a warm and comforting dish perfect for those chilly nights. Plus, this turkey noodle casserole is a fantastic make-ahead meal, making it a convenient choice for those hectic weeknights!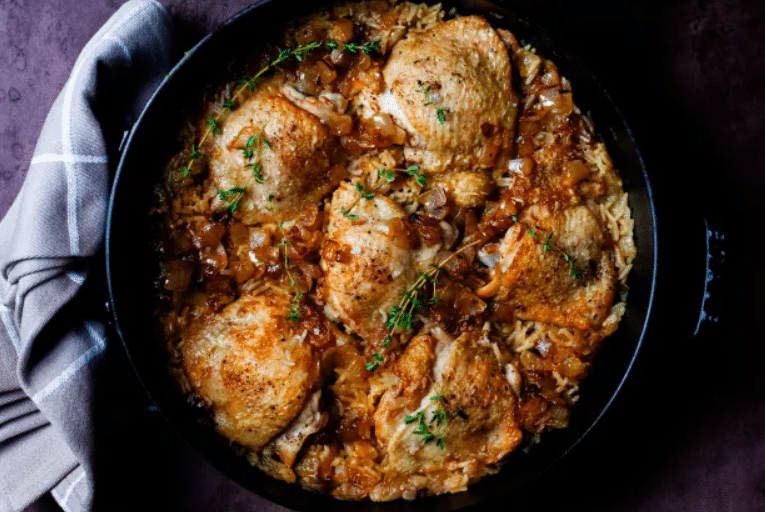 CHICKEN RICE WITH BUTTERED ONIONS
This chicken and rice simmer in a flavorful broth, creating a comforting, budget-friendly meal. The rice soaks up all the deliciousness, the chicken is tender, and it keeps well for leftovers. An easy go-to with pantry staples!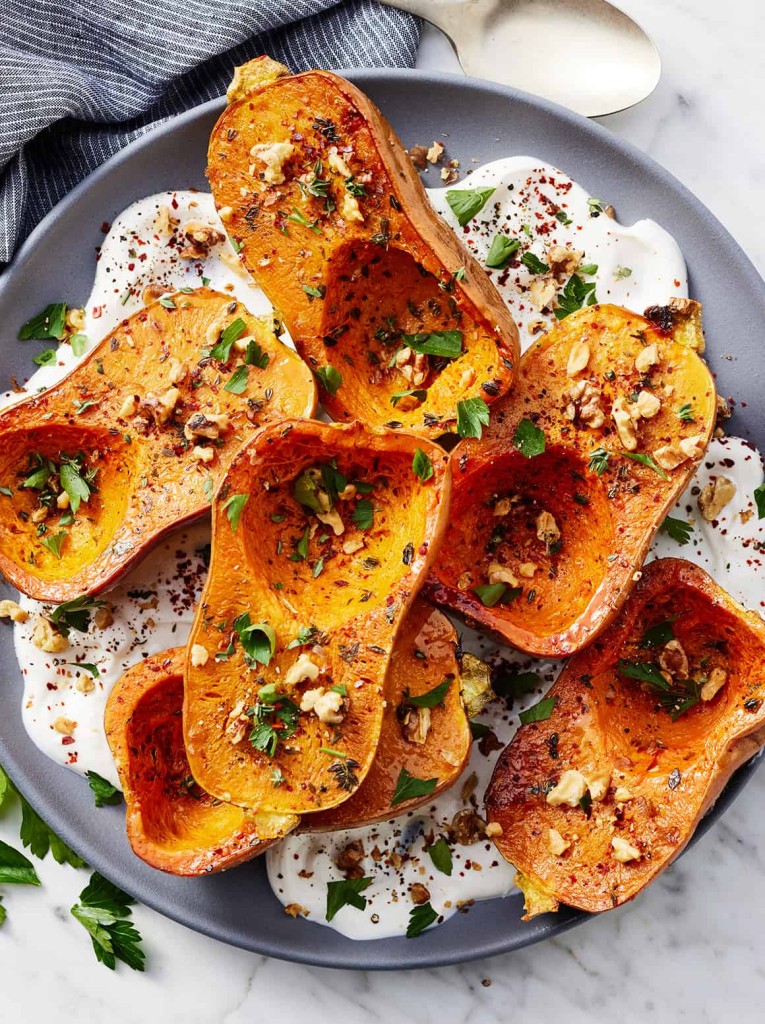 Discover the art of cooking Honeynut squash, a delightful winter variety with its petite size and sweet, creamy orange flesh. Give it a try this fall!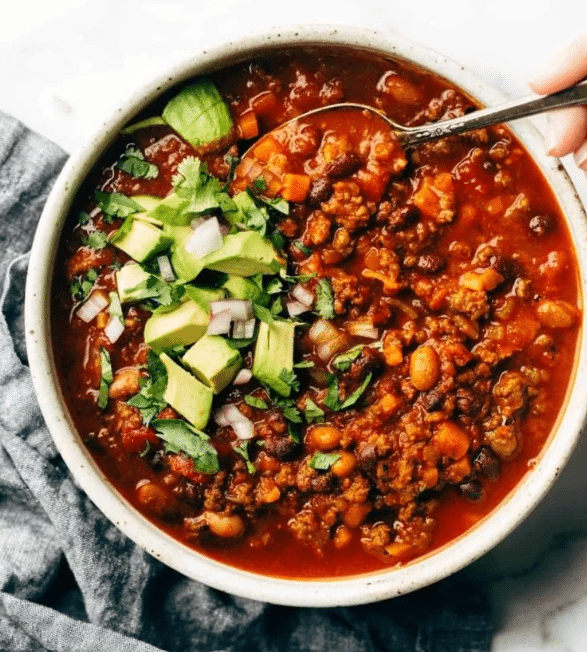 Indulge in the ultimate Sunday Chili! Packed with beef, bacon, tomatoes, diced veggies, beans, and a medley of spices, it's the essential comfort food for those chilly weekend days.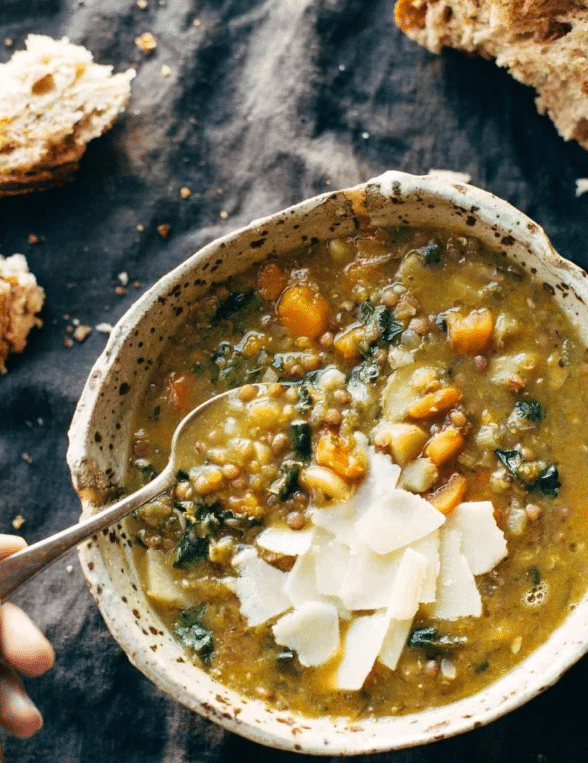 THE BEST DETOX CROCKPOT LENTIL SOUP RECIPE
Check out this Detox Crockpot Lentil Soup – it's all about clean simplicity. Made with ingredients like onions, garlic, carrots, olive oil, squash, and, of course, lentils, this soup is not only super healthy but also a cinch to whip up.
What's Trending On The Blog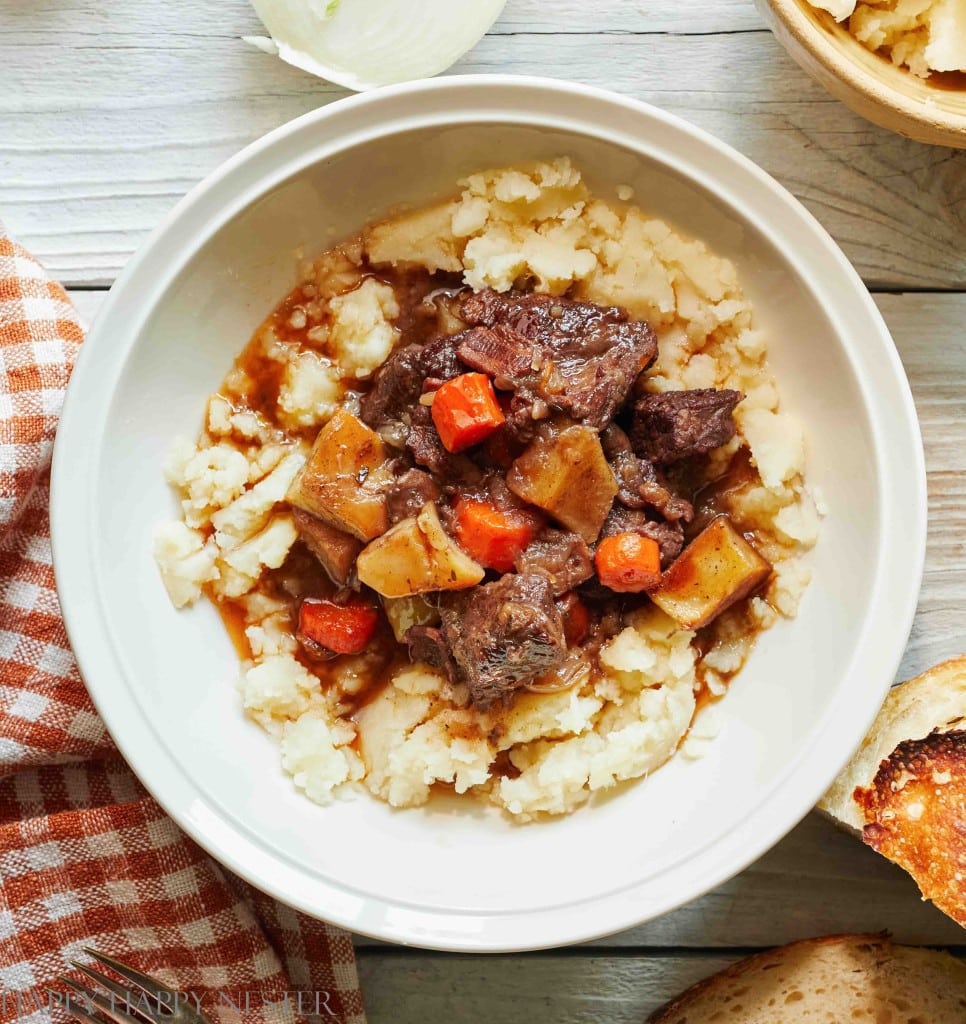 This Beef Bourguignon cooked in an Instant Pot is the ultimate, savory comfort food. The beef chunks and vegetables become melt-in-your-mouth tender, making it a perfect dish for any occasion.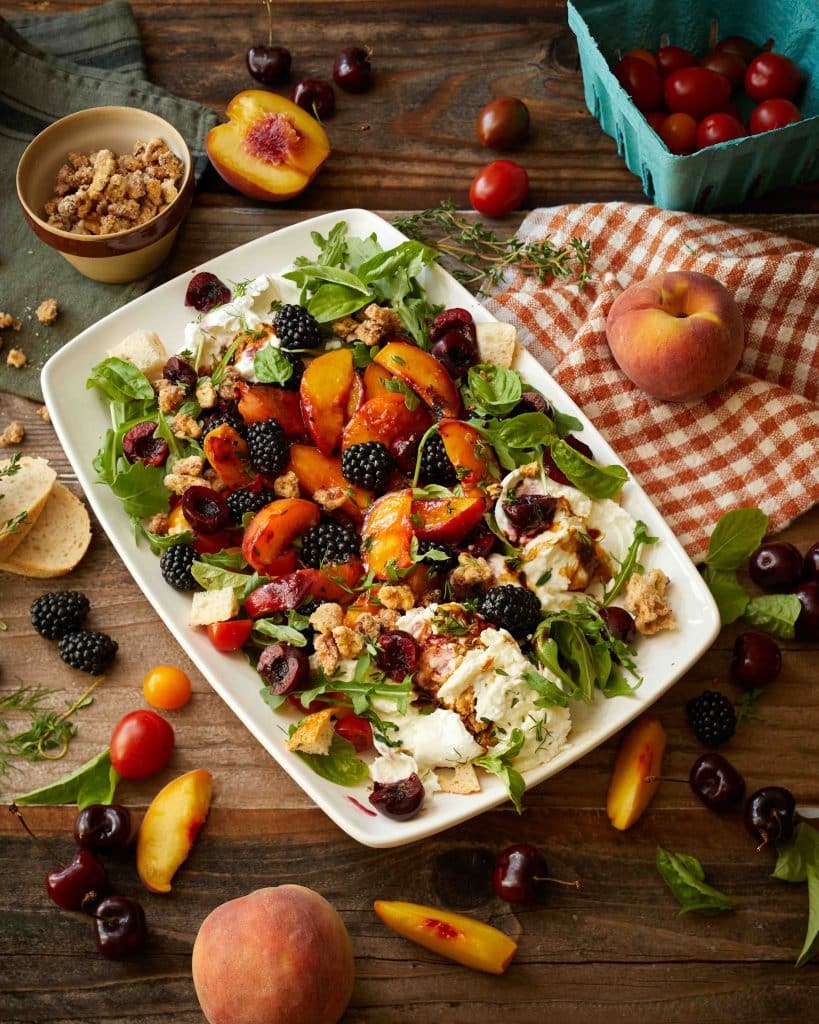 Here's an easy summer Grilled Stone Fruit Salad Recipe. This delightful fruit salad is a fusion of juicy grilled peaches and a variety of summer fruits loaded with berries, cherries, and more. This fruit salad with a twist is topped off with creamy burrata cheese and drizzled with sweet honey.
BANANA CHOCOLATE CHIP BREAD PUDDING
Chocolate Banana Bread Pudding is the ultimate comfort dessert. It combines the rich, indulgent chocolate with the natural sweetness of bananas, all nestled in a warm, custardy, delectable treat.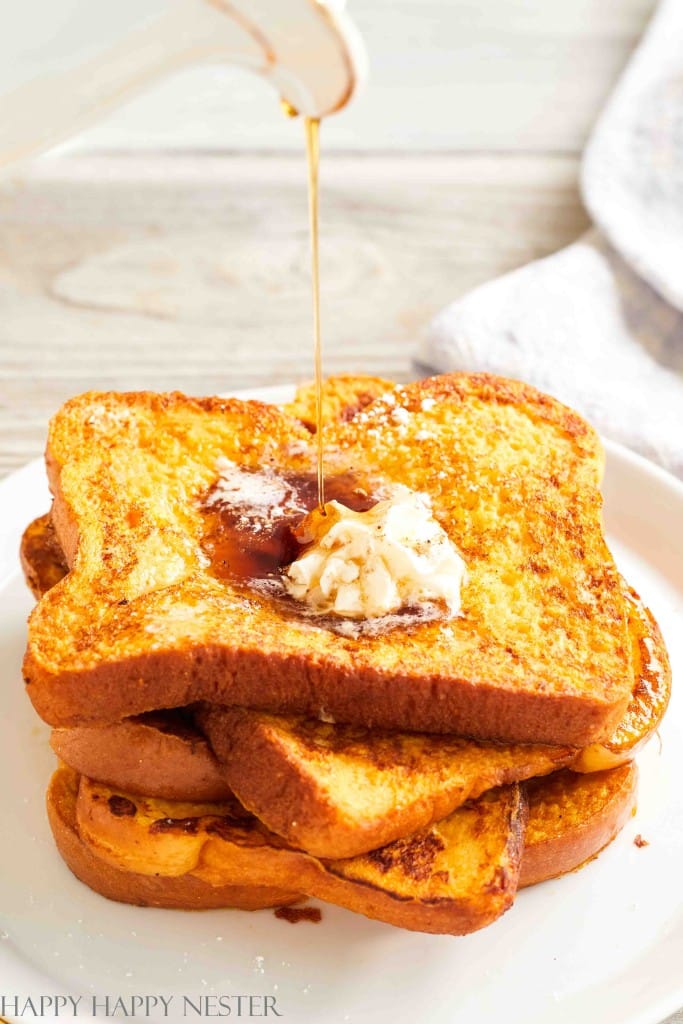 This Pumpkin Brioche French Toast is a rich blend of pumpkin, egg, and spices topped with sweet maple syrup. To call it French toast is inaccurate since it tastes like a fantastic bread pudding! This easy recipe makes it a breeze to create for breakfast.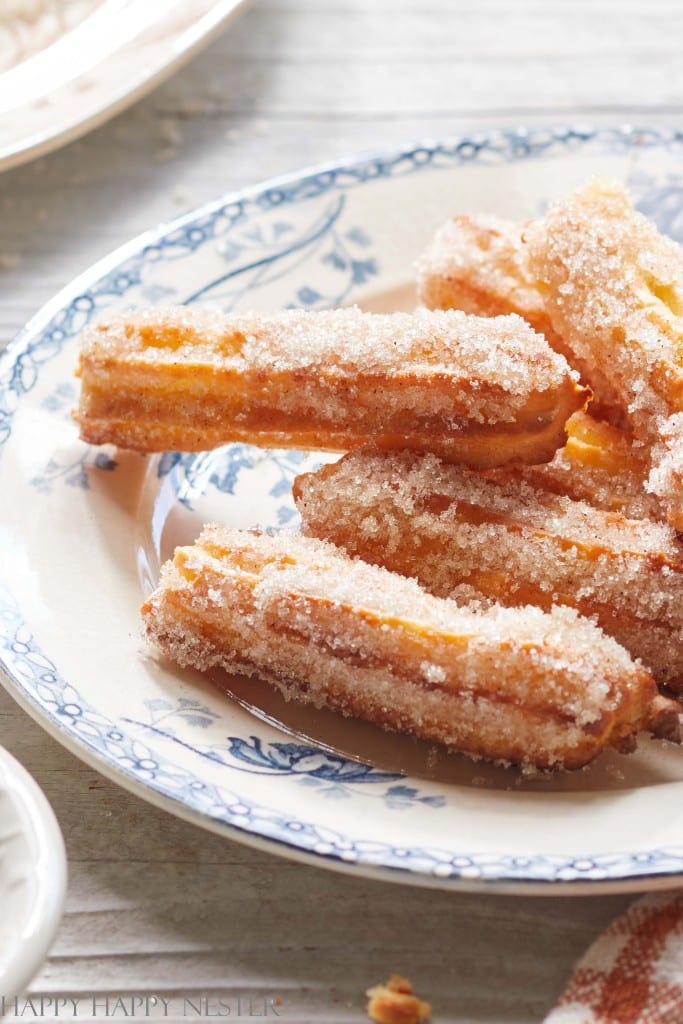 Make these easy, healthy, and homemade Air Fryer Churros. Make the churros in the air fryer, then roll them in a cinnamon sugar topping. These are delicious alternatives to the traditional deep-fried churros recipe.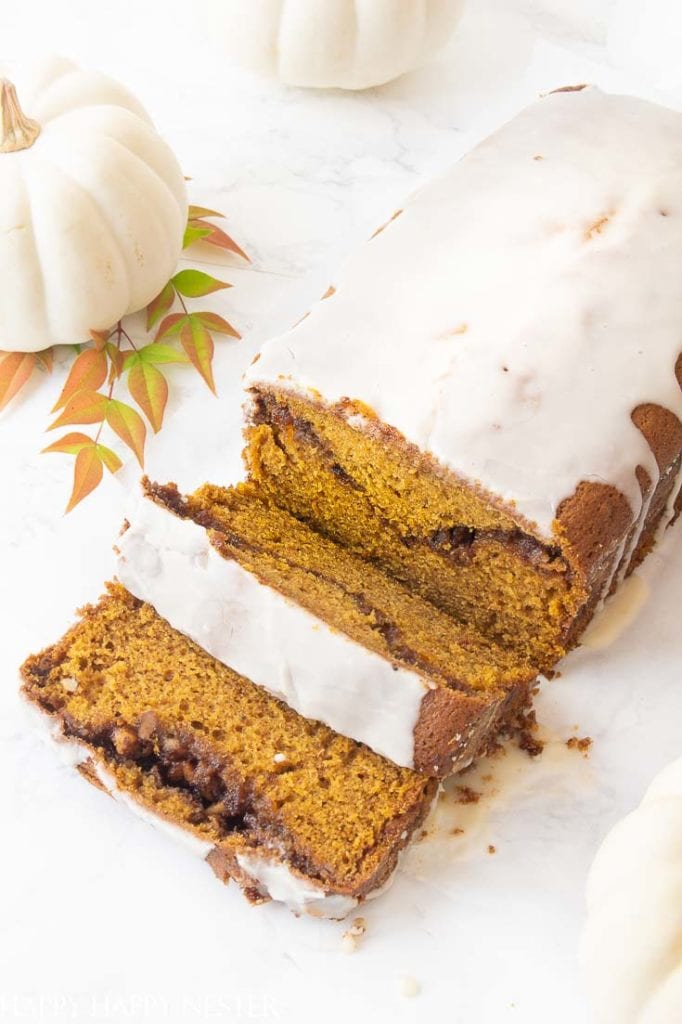 Here Is A Super Moist Pumpkin Bread Recipe. No More Dry Pumpkin Bread, This Recipe Is Easy And The Best!
This Week's Tip – Kitchen Organizer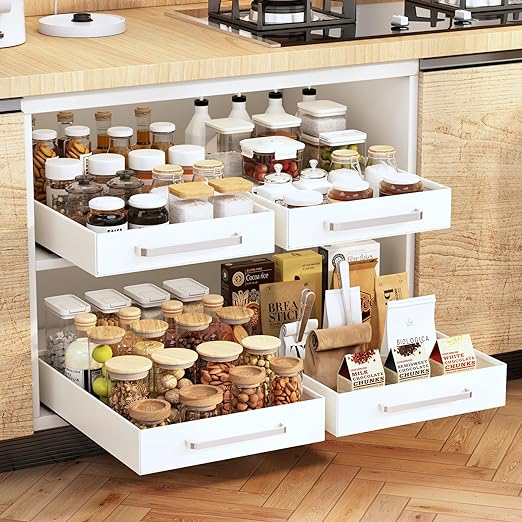 A couple of years ago, when planning our kitchen layout, we decided to go with pull-out drawers. However, we had to skip adding them to two cabinets due to budget constraints. I'm kicking myself for that decision now because one of those cabinets is a real hassle to access for kitchen supplies. I'm currently on the hunt for some drawer solutions to fix this.
These options seem like a great solution, and I'm considering getting them this week. My husband is all in to tackle this organizing challenge since it's been bothering us for a while now.
Latest Obsession – Ice Maker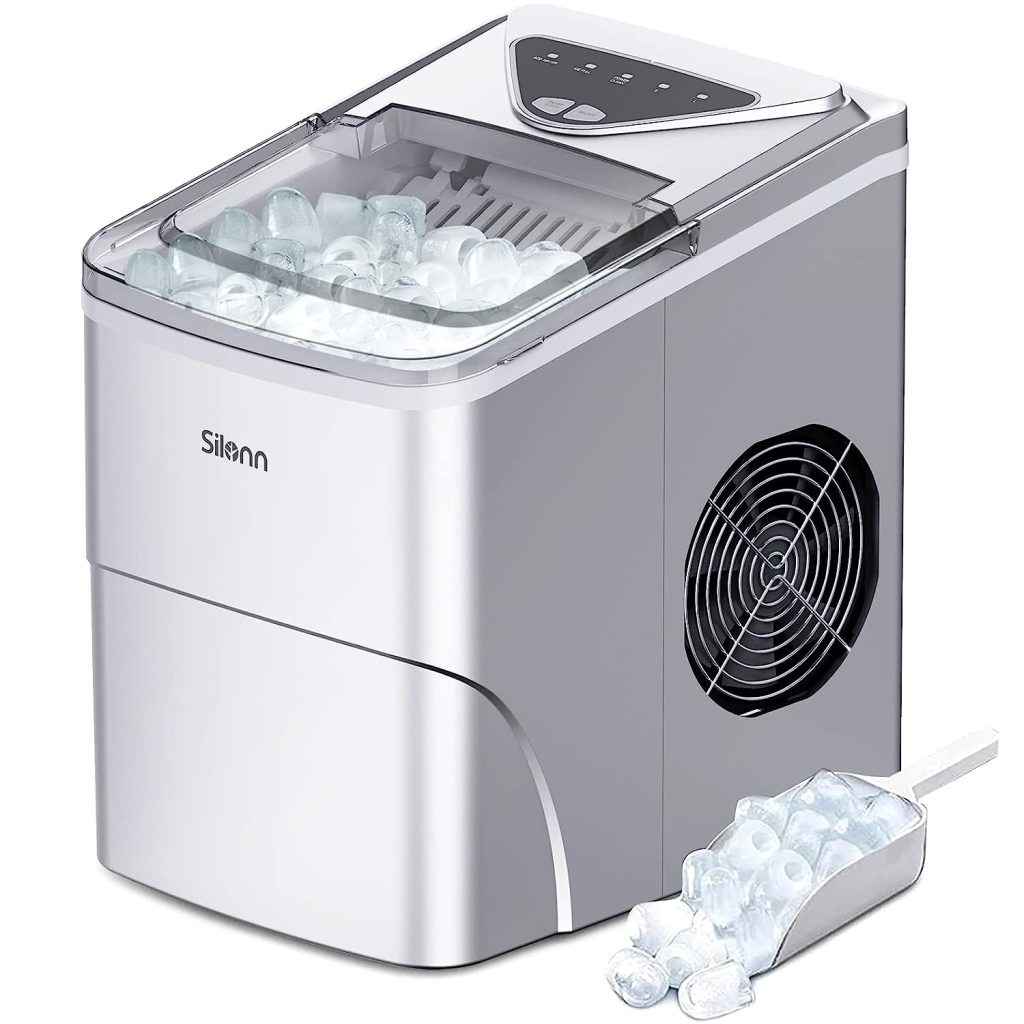 During my visit to Leslie's beach house, I couldn't help but notice her impressive collection of the latest kitchen gadgets. I particularly became obsessed with her ice maker. It was so lovely to have a constant supply of ice without the hassle of making it manually or depending on your refrigerator.
I can see why these gadgets are all the rage now; they truly offer fantastic convenience!
My Amazon Finds – Kitchen Products
---
I'm glad you stopped by to check out my weekend blog post featuring a mix of delicious fall recipes. Thank you for your support – it means everything to me. I hope these recipes become a staple in your kitchen this season. Keep an eye out for more tempting autumn ideas, and happy cooking!
Cheers!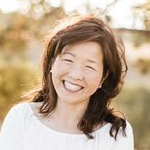 Latest posts by Janine Waite
(see all)