I enjoy digging up all our beloved Family Favorite Recipes for Thanksgiving! In this post, I will share all our classic favorites and throw in a few new ones I've gathered over the past year.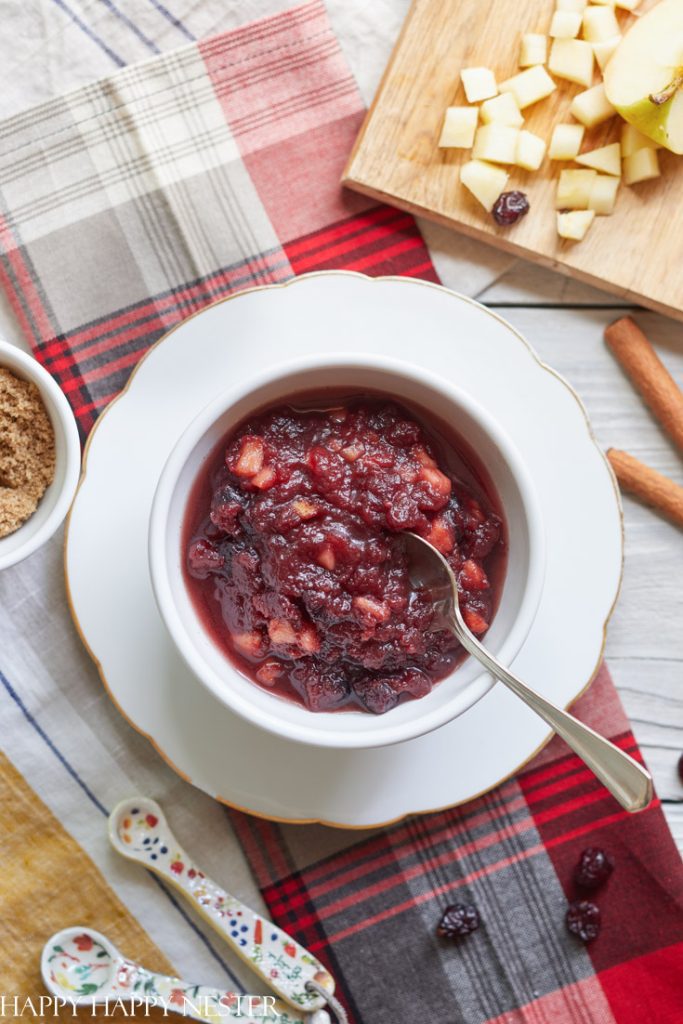 Get ready to look at some of our family recipes, where you'll find everything from side dishes to desserts that'll make your holiday meal unforgettable. Whether you're looking for traditional favorites or new twists, our collection of Thanksgiving dinner ideas has got you covered for a fabulous feast with family and friends.
Saturday Chitchat with Janine – Volume 143
I always say Thanksgiving is when we get to "swap calorie counting for blessing counting".
I mean, who's really keeping track when there's pie involved, right? It's all about good food and even better company!
Enjoy this fun collection of Thanksgiving Recipes!
Personal Note from Janine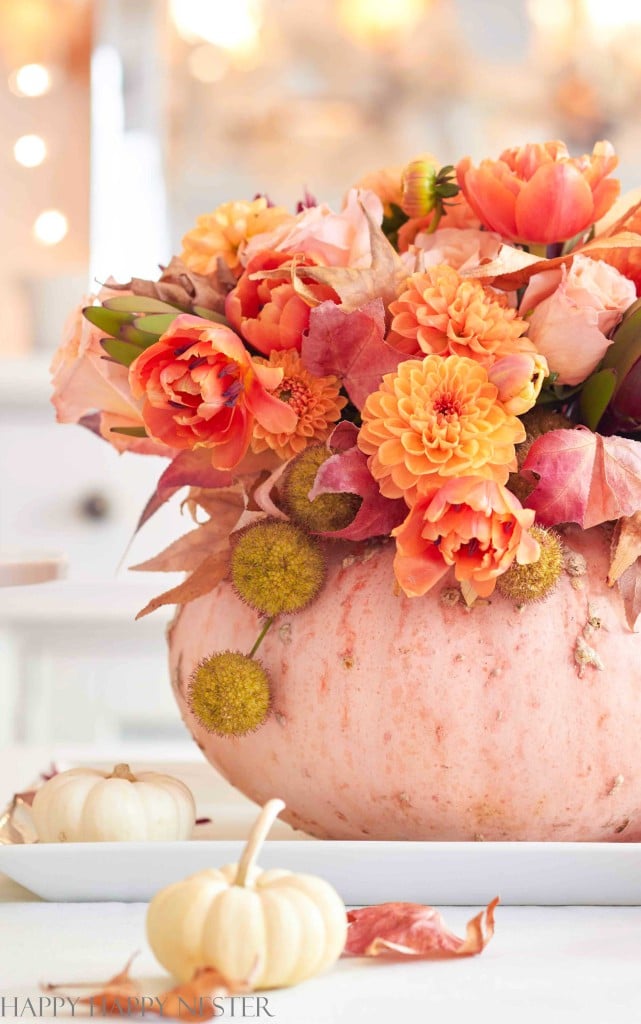 Our kids are coming home for Thanksgiving this year, and I couldn't be more thrilled about us being together for the holidays.
It's always a laid-back day for us, filled mostly with cooking. My husband is the one who enjoys preparing a big feast, so he'll be handling most of the dishes. I must admit, by the time Thanksgiving comes around, I'm usually worn out!
We've finally perfected our mashed potatoes. There was one year when my husband over-whipped them, and they turned into a gooey, starchy mess! Ever since then, passing the task of making mashed potatoes and gravy around has become a bit of a family joke.
I love that cooking has become a family affair. When I was growing up, my mom did all the cooking. She enjoyed it, but I remember how tired she was by the end of the day.
This year, I'm making sure not to overexert myself. We're planning a nice family hike, either before or after the meal, which has been a tradition for most of our married life.
Here's to a beautiful holiday.
I wish you and your family a Happy Thanksgiving!
Cheers,

This Week's Inspiration – Family Favorite Recipes for Thanksgiving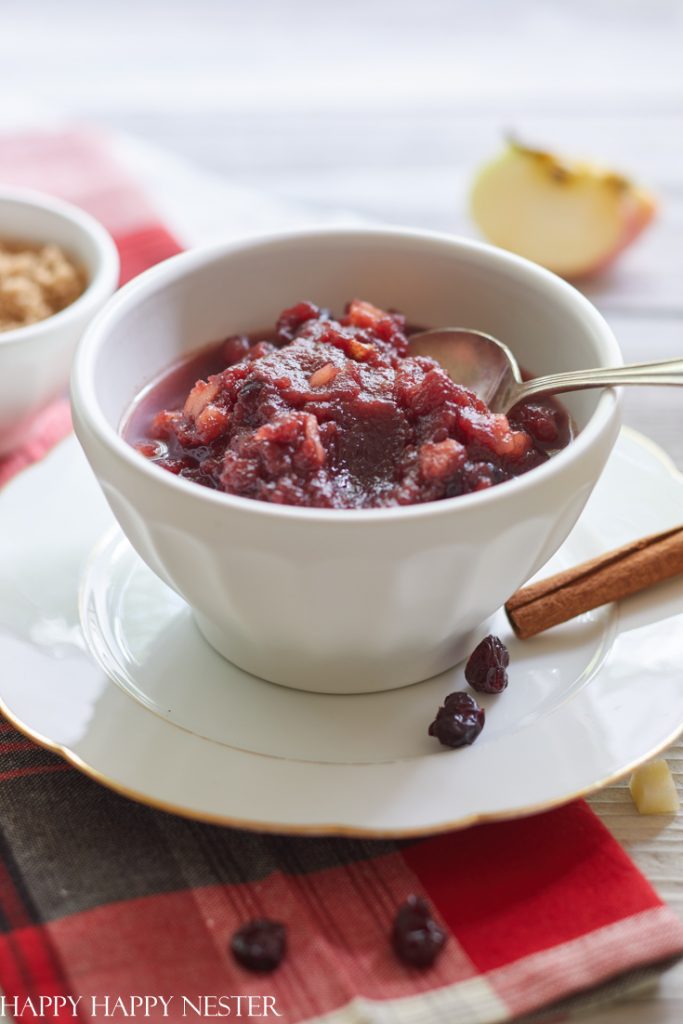 ​JAZZED UP CANNED CRANBERRY SAUCE RECIPE​
If you need a simple and quick Canned Cranberry Sauce Recipe, look no further.
Canned cranberry sauce has never tasted this amazing with just a few additional ingredients, and it's shocking how delicious this hack version tastes with a few yummy ingredients.
Save time in the kitchen this Thanksgiving by making this recipe.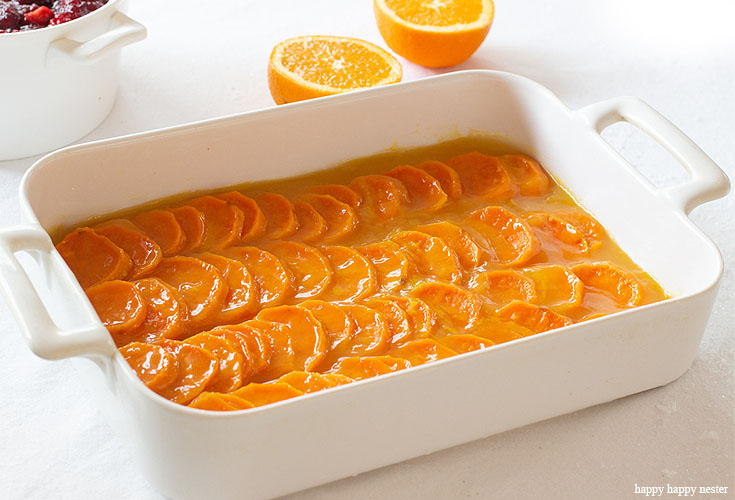 This Yams Baked in Orange Sauce is a refreshing recipe that goes perfectly with most dinners. We love it for Thanksgiving and Christmas dinner parties. It is so cool that it can be made ahead of time, which helps when you host a big dinner crowd. Also, I feel that the taste gets richer with each passing day.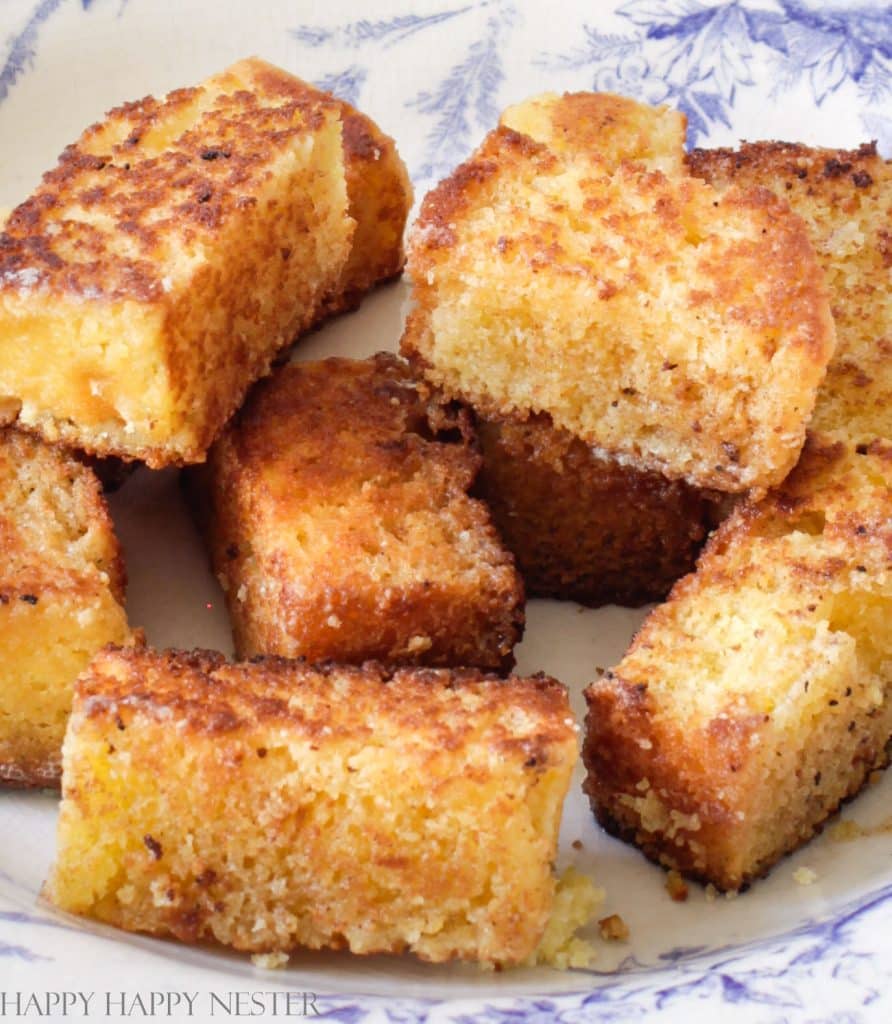 Get ready to indulge in the buttery goodness of this Cornbread Appetizers recipe. The sweet cornbread becomes infused with the rich butter flavor with each bite, creating the ultimate appetizer.
Simple to make and guaranteed to be a hit, this quick bread will soon become a favorite among your family and friends.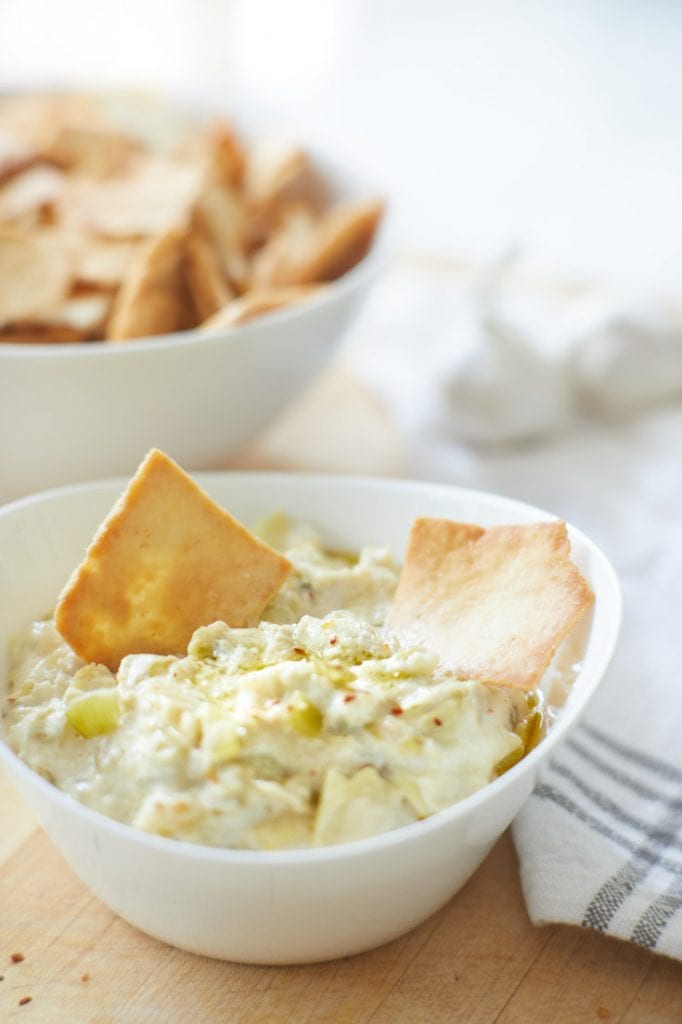 This baked Artichoke Dip Recipe is zesty and creamy, all rolled into one great-tasting appetizer. This easy recipe combines artichoke hearts with parmesan cheese and green chiles.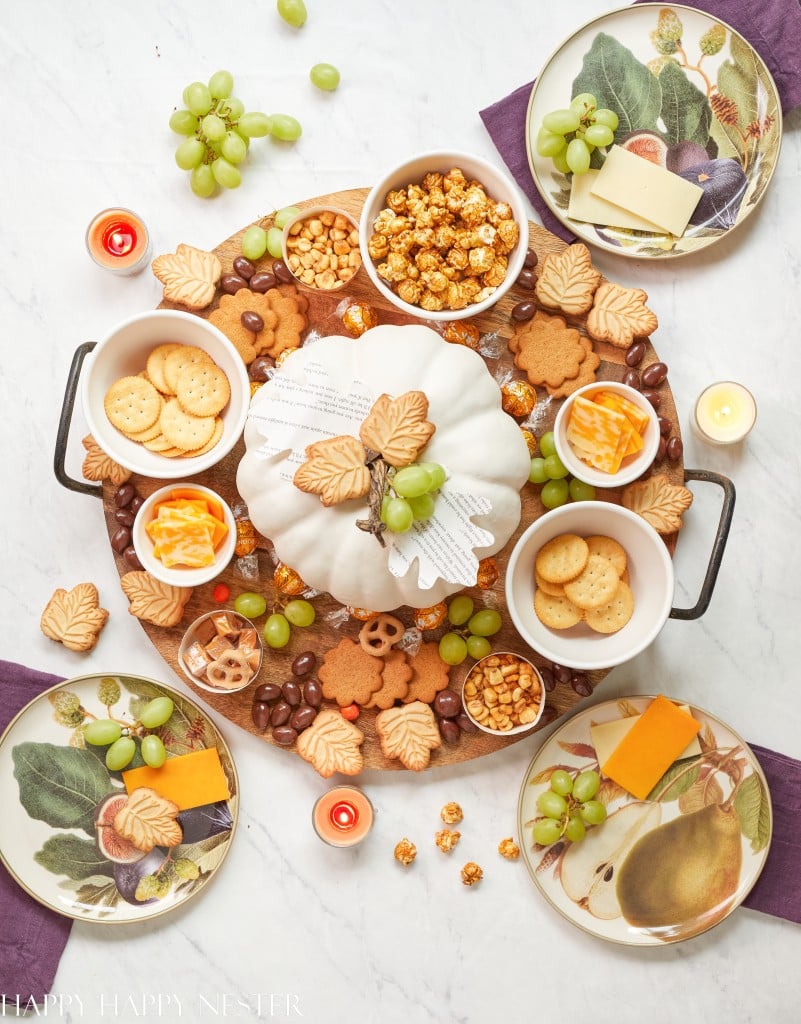 A fall charcuterie board is a beautiful blend of chocolates, cheeses, maple cookies, and more.
Choose a theme and make the elements pleasing to the eye, and it will impress friends and family members. Use this dessert charcuterie as inspiration, and add whatever ingredients your family enjoys.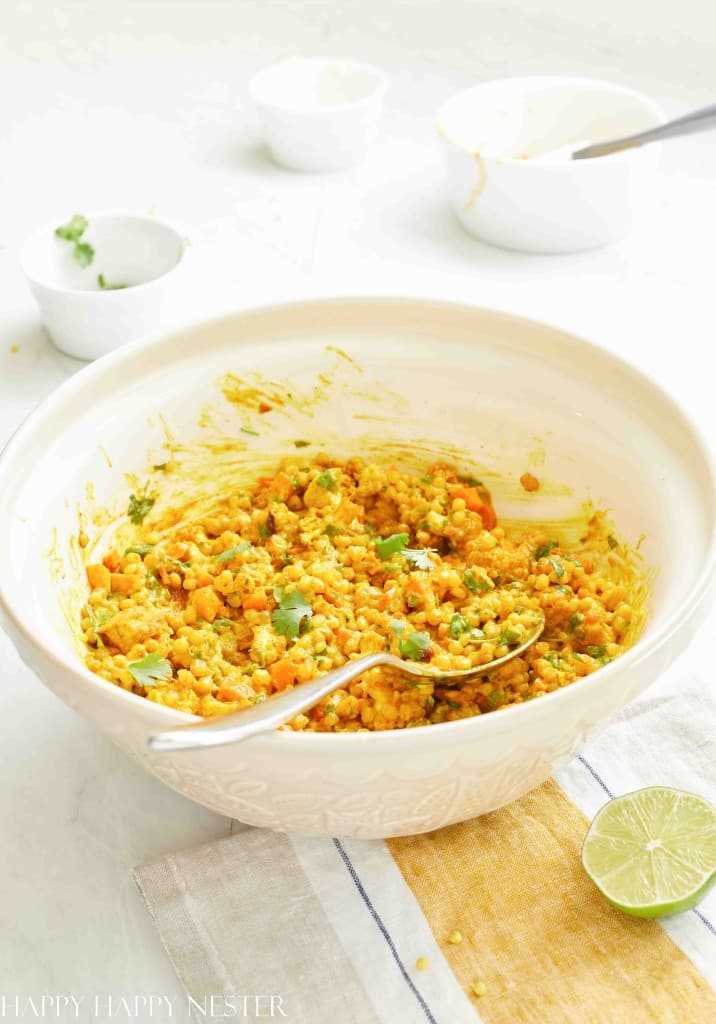 Here's a delicious Curried Couscous Salad Recipe that perfectly combines sweetness and heat!
This recipe blends Pearl Israeli Couscous, roasted carrots, cauliflower, curry, cumin, cilantro, lime, and some cayenne for the heat. This recipe is from a California restaurant chain, Mendocino Farms.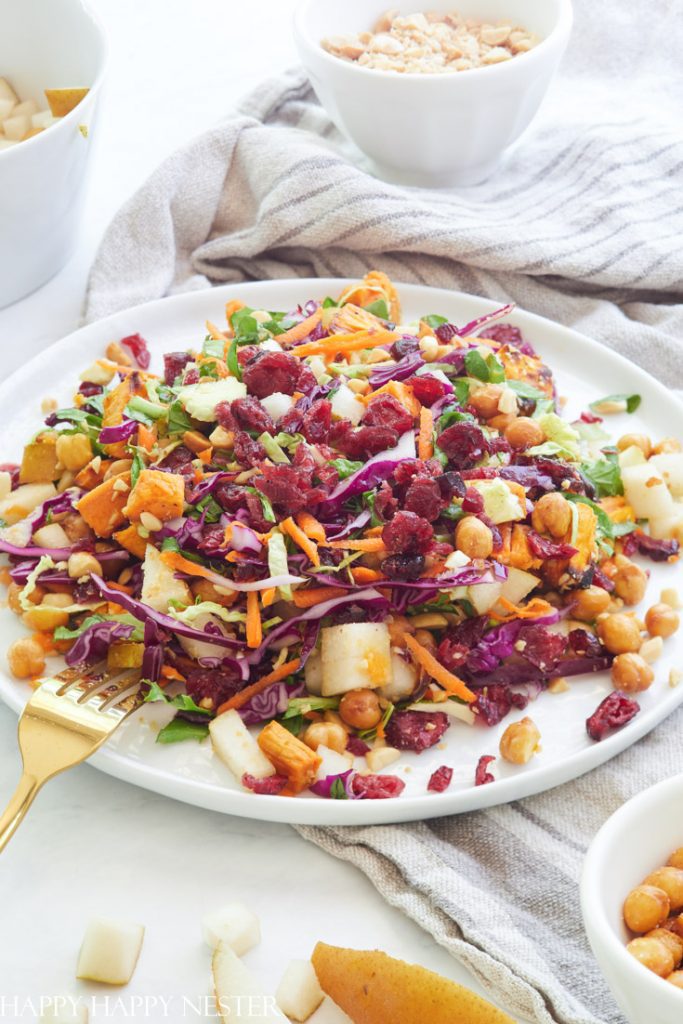 THANKSGIVING SALAD RECIPE WITH CRANBERRIES
I love cranberries, and the results are delicious when paired with a chopped salad.
My Thanksgiving Salad Recipe with Cranberries includes roasted yams, garbanzo beans, pears, red cabbage, and more.
This salad is easy to throw together and colorful, healthy, and hearty. It's a Harvest Salad that will delight your family and friends.
Boutique of the Week – BLUE AND GOLD CHRISTMAS TREE DECOR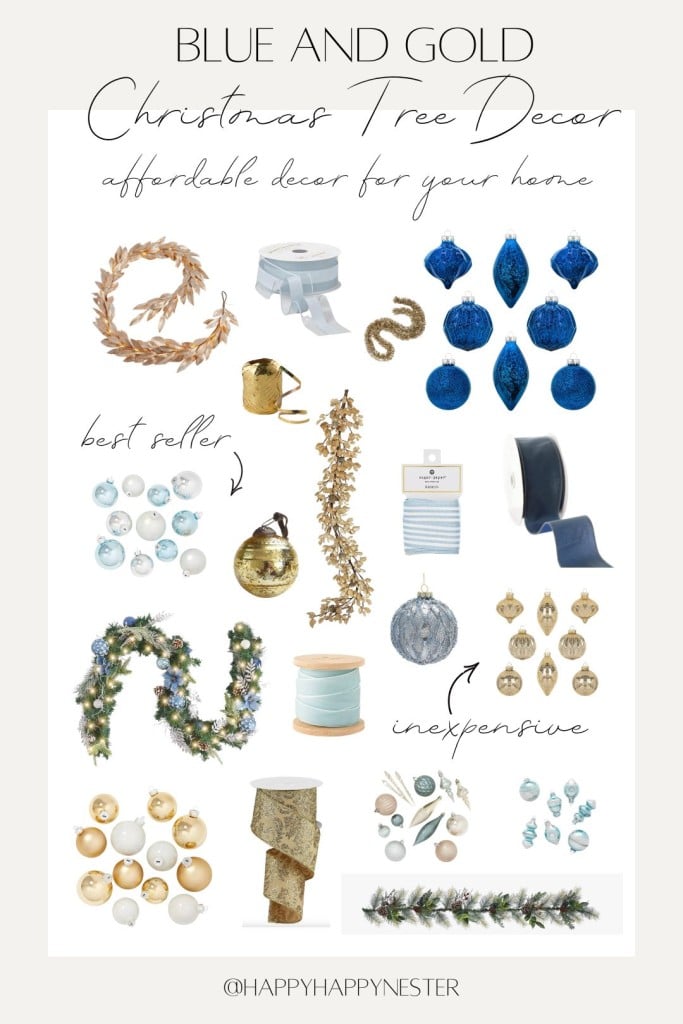 BLUE AND GOLD CHRISTMAS TREE DECOR
Embrace the holiday with this Blue and Gold Christmas Tree Decorations array with ribbons, garlands, and ornaments!
My Favorite Things – More Recipes!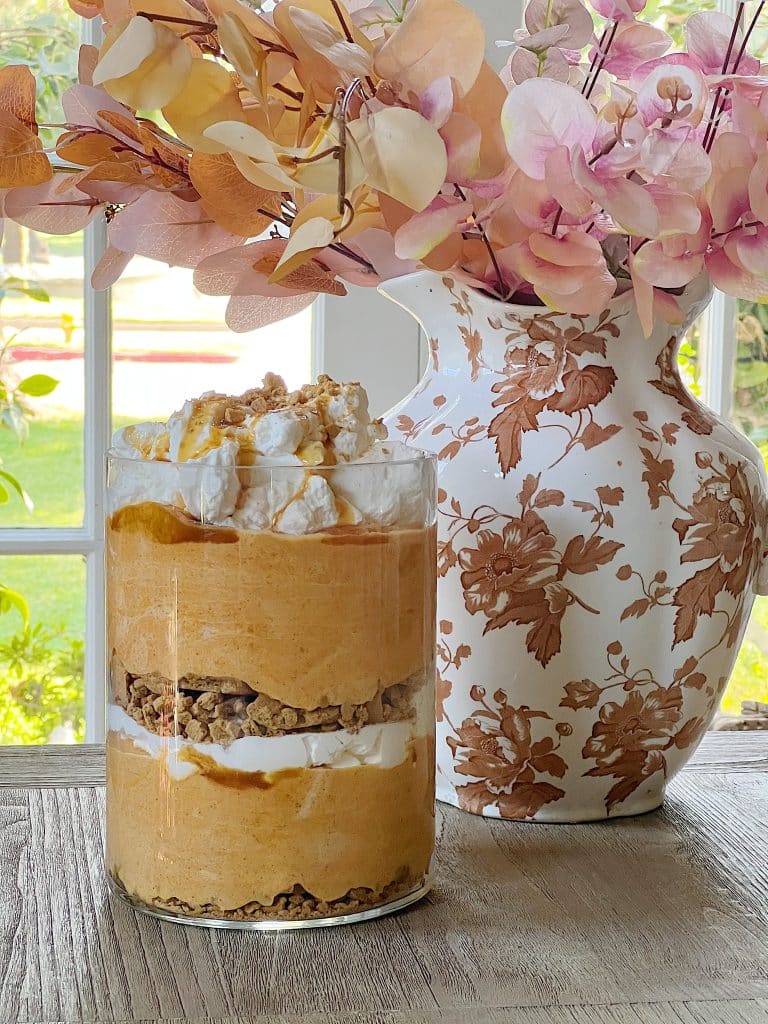 BEST GINGERSNAP PUMPKIN TRIFLE RECIPE
Leslie from My 100 Year Old Home created a crazy, fantastic pumpkin dessert. She said her family loved it, and they ate the whole dessert! This Gingersnap-Pumpkin Trifle blends the zesty crunch of Gingersnap cookies with pumpkin mousse's smooth and creamy texture. All topped off with fluffy whipped cream and a sweet caramel drizzle.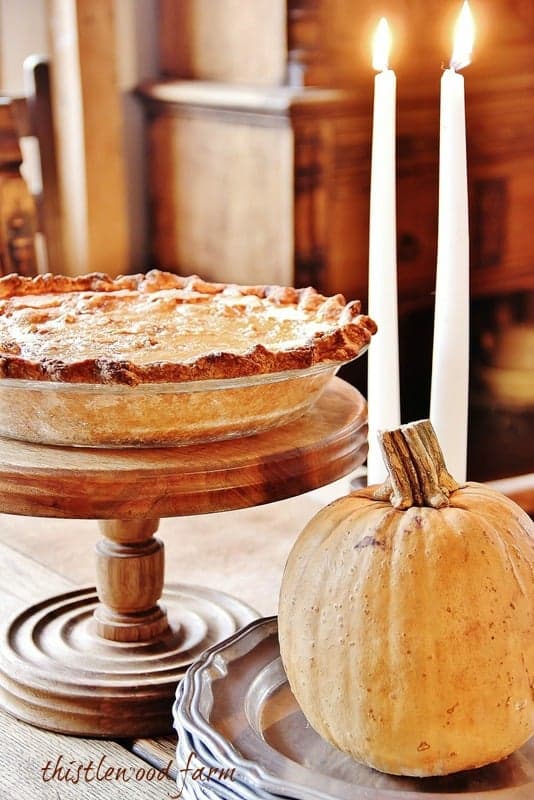 "REAL PUMPKIN" PUMPKIN PIE RECIPE
Indeed, my friend KariAnne whipped up a pumpkin pie using an actual pumpkin, and it looks incredibly tasty! I bet this recipe is unlike any other pie out there!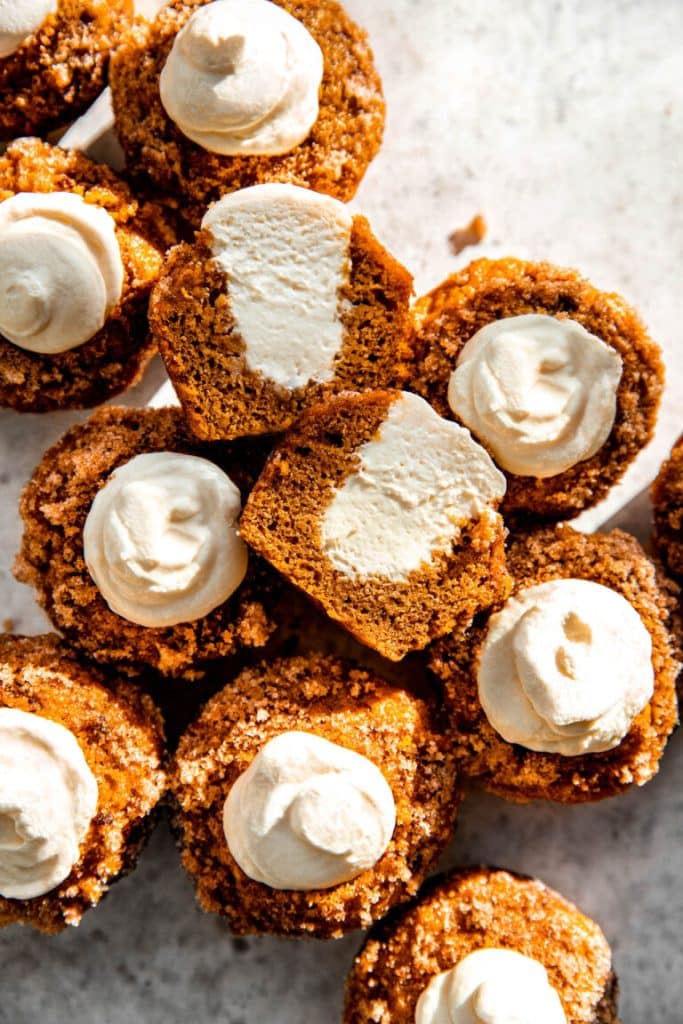 PUMPKIN MUFFINS WITH MAPLE CREAM CHEESE FILLING
Lindsay from Pinch of Yum has this delicious recipe! Pumpkin muffins are being upgraded with a delightfully crunchy and sparkly topping of cinnamon sugar. They're also generously filled with a luscious maple cream cheese whipped cream. Absolutely delicious!
CRANBERRY SWEET BREAD WITH ORANGE ROSEMARY GLAZE
This sweet and moist cranberry bread, infused with orange and rosemary, is filled with tart cranberry bursts. It's topped with a delightful sweet glaze that combines orange and rosemary flavors, perfectly embodying the festive spirit of the holidays.
What's Trending On The Blog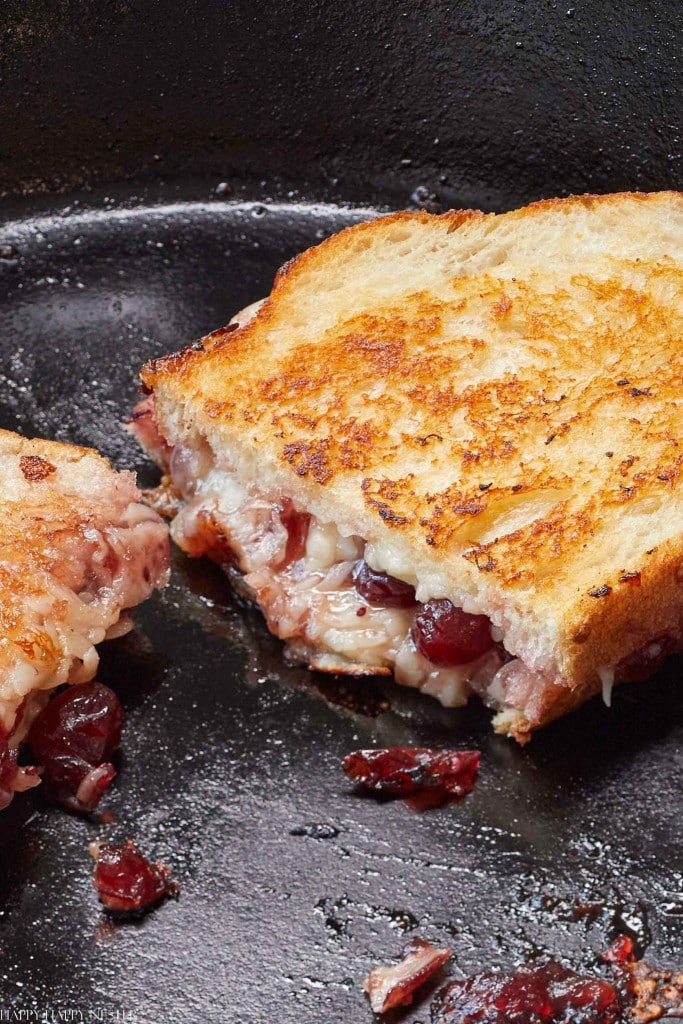 CRANBERRY GRILLED CHEESE SANDWICH RECIPE
You must make it now if you haven't tried a Cranberry Grilled Cheese Sandwich! I had no idea that this version of grilled cheese could be so delicious. Use either Brie or mozzarella cheese to create this sandwich. Make this for a holiday lunch if you have a little leftover cranberry sauce from Thanksgiving.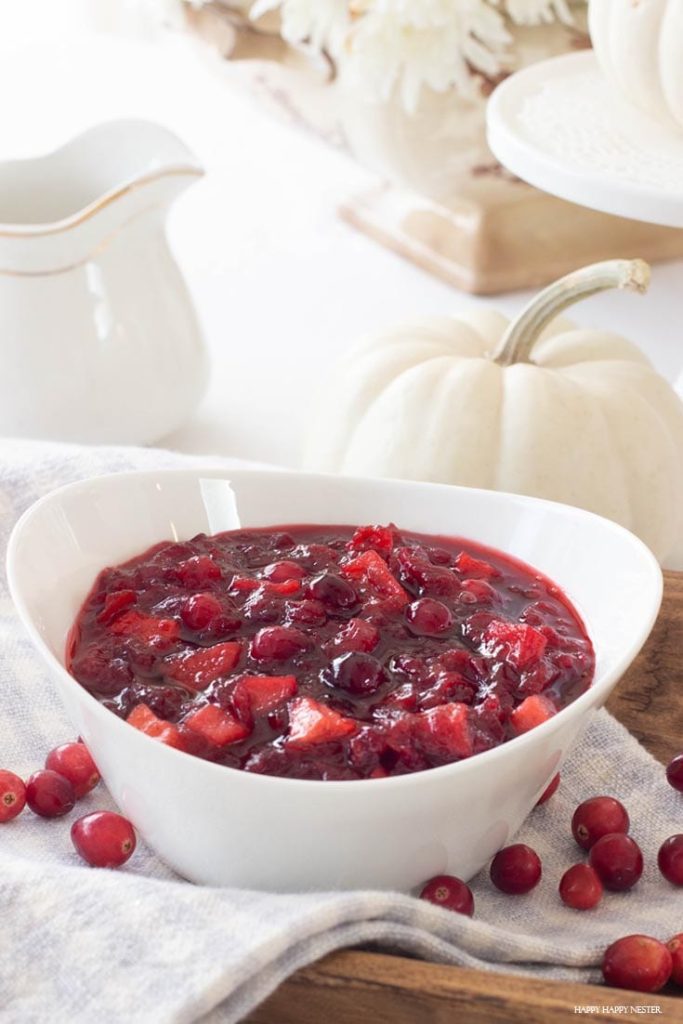 MAPLE APPLE CRANBERRY SAUCE RECIPE
My easy cinnamon maple apple cranberry sauce recipe is so tasty. I am new to the fresh homemade cranberry sauce.
When I was a child, my mom always served the canned sauce. You know, the kind that makes a suction-like sound when it slowly comes out of the can. We were that quintessential 70's family that bought the canned gelled sauce. So, I had no idea there was a fresh way to make cranberry sauce for years.
This recipe is my go-to cranberry sauce for the holidays!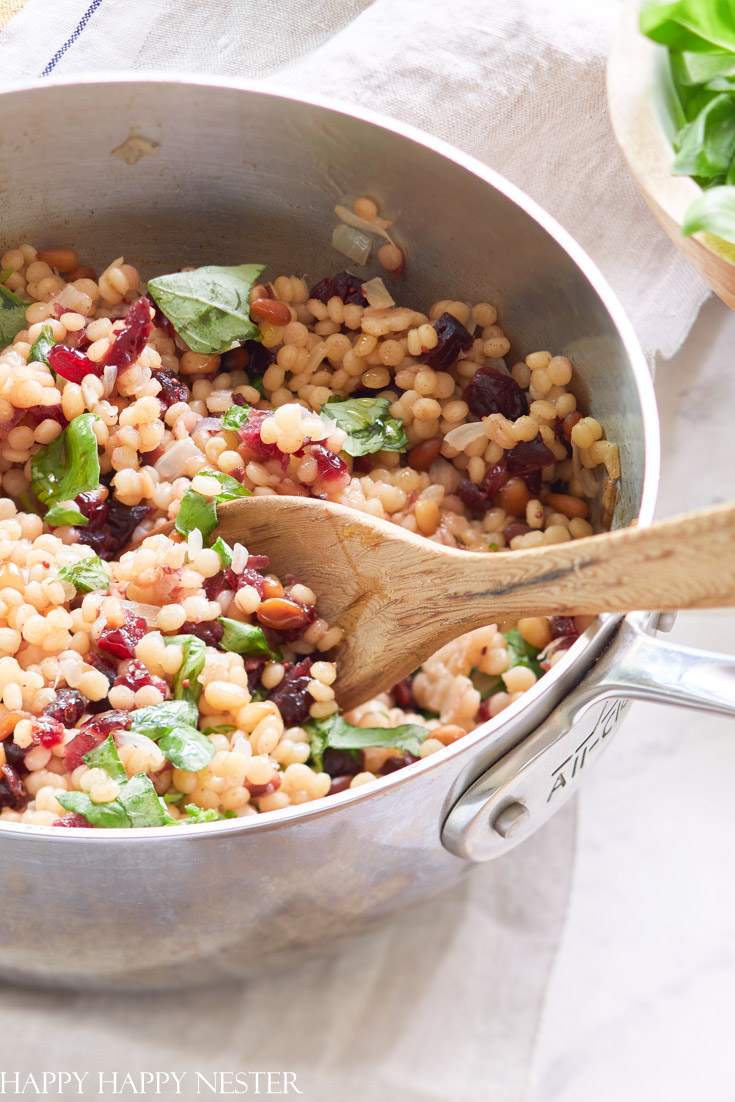 You'll love this hearty, simple Israeli Couscous Recipe that combines cinnamon, lemon, dried cranberries, roasted onions, fresh basil, and roasted pine nuts.
This recipe makes a beautiful side dish for an autumn or winter dinner. Add to a green salad for a beautiful combination. The beauty of this couscous is that you can make a vegetarian version if you like, and the recipe is flexible.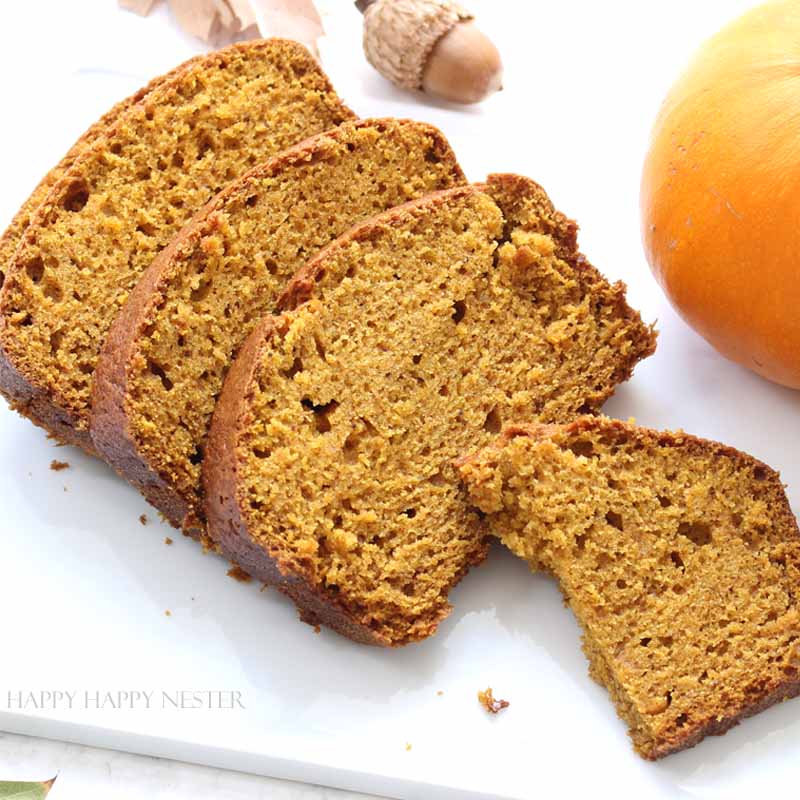 COPYCAT RECIPE OF STARBUCKS PUMPKIN BREAD
My Copycat Recipe of Starbuck's Pumpkin Bread Recipe is very similar to the one you'll find at a popular coffee shop! I don't know about you, but once the weather changes I love to bake and this recipe hits the spot.
This Week's Tip – Julia Child Season 2 on Max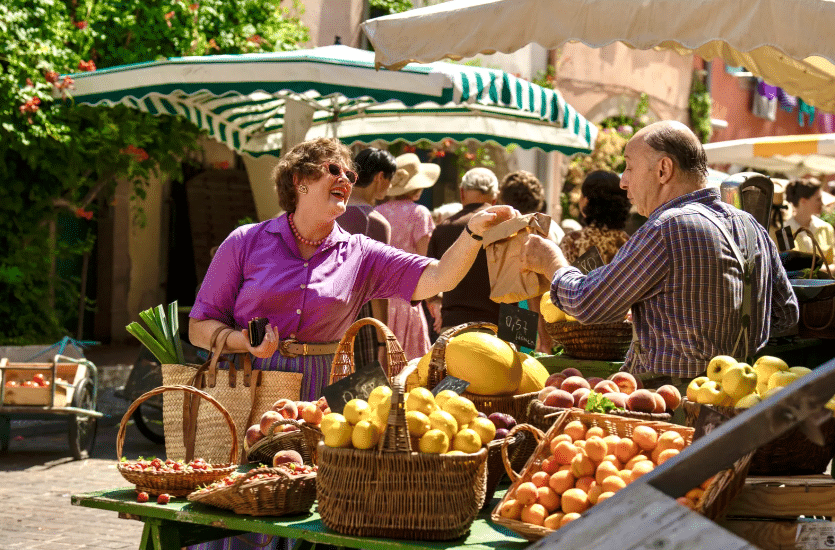 JULIA SEASON 2 IS OUT ON MAX
I'm such a big fan of 'Julia' on Max, the one that used to be HBO Max. I've been super excited for the second season.
Well, it's finally here, and they dropped two episodes yesterday!
The first one's set in the gorgeous French countryside – it's just stunning. I can already tell this season's going to be a real treat for me during the holidays.
If you don't have Max, it's worth getting just for this month because this show is too good to miss.
Here's the seasons lineup:
Episode 201: "Loup en Croûte" (airdate: Thursday, November 16)
Episode 202: "Fried Chicken" (Thursday, November 16)
Episode 203: "Pressed Duck" (Thursday, November 16)
Episode 204: "Chocolate Mousse" (Thursday, November 23, Thanksgiving)
Episode 205: "Bûche de Noël" (Thursday, November 30)
Episode 206: "Chartwinkerie" (Thursday, December 7)
Episode 207: "Shrimp & Grits" (Thursday, December 14)
Episode 208: "Lobster Américaine" (Thursday, December 21)
Latest Obsession – Our New Coffee Maker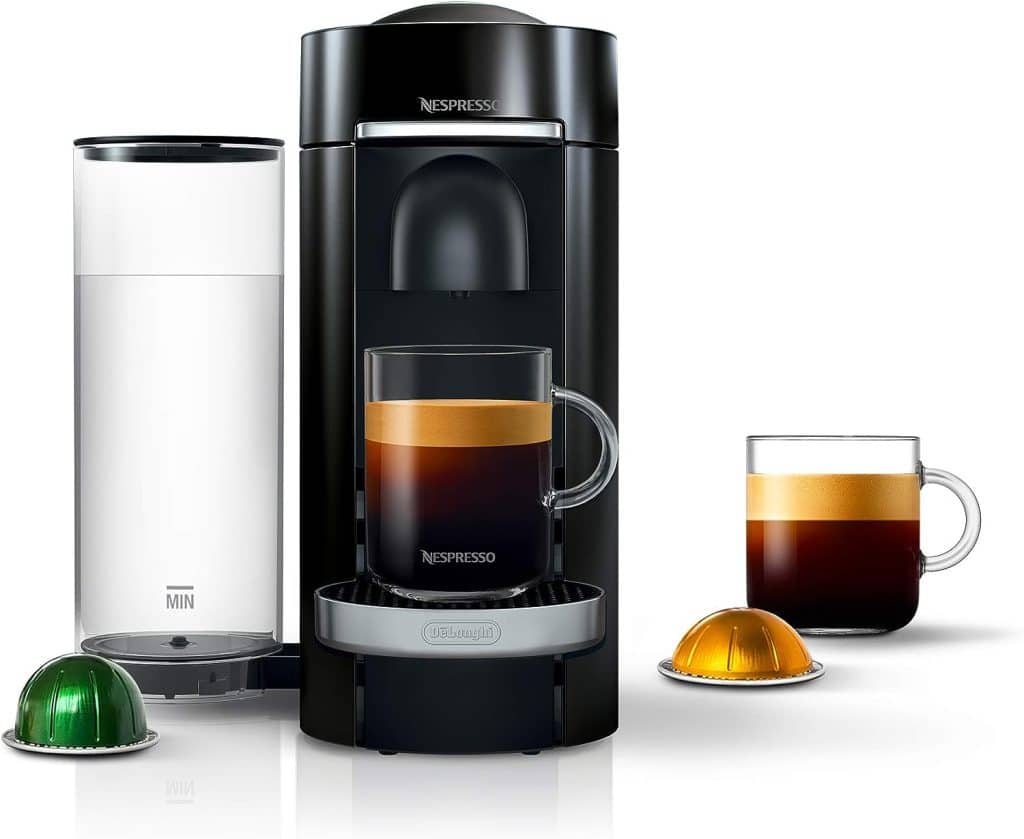 Our Favorite Coffee Maker
We were a bit late jumping on the fancy coffee maker bandwagon, but I finally decided it was time to get one.
Initially, my husband wasn't sure why we needed another one, but he was sold after we unpacked it and brewed our first cup.
It's been great; the coffee comes out with this thick crema, just like the ones you buy, so much so that we hardly think about going to Starbucks anymore.
Nowadays, the fun part is seeing who gets to make their coffee first in the morning!
My Amazon Finds – Black Friday Deals for Saturday
Please tap on the photos below to shop the link.
---
Hey there! I am grateful for your fantastic support and loyalty! You and this community are awesome!
Wishing you a wonderful Thanksgiving! May you have a great time with your loved ones and indulge in a scrumptious meal that will create lasting memories.
Cheers to all of us!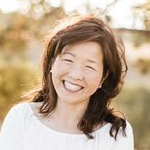 Latest posts by Janine Waite
(see all)