Can you believe this month is almost over? I'm looking forward to the next, but I wanted to share my March Crafts.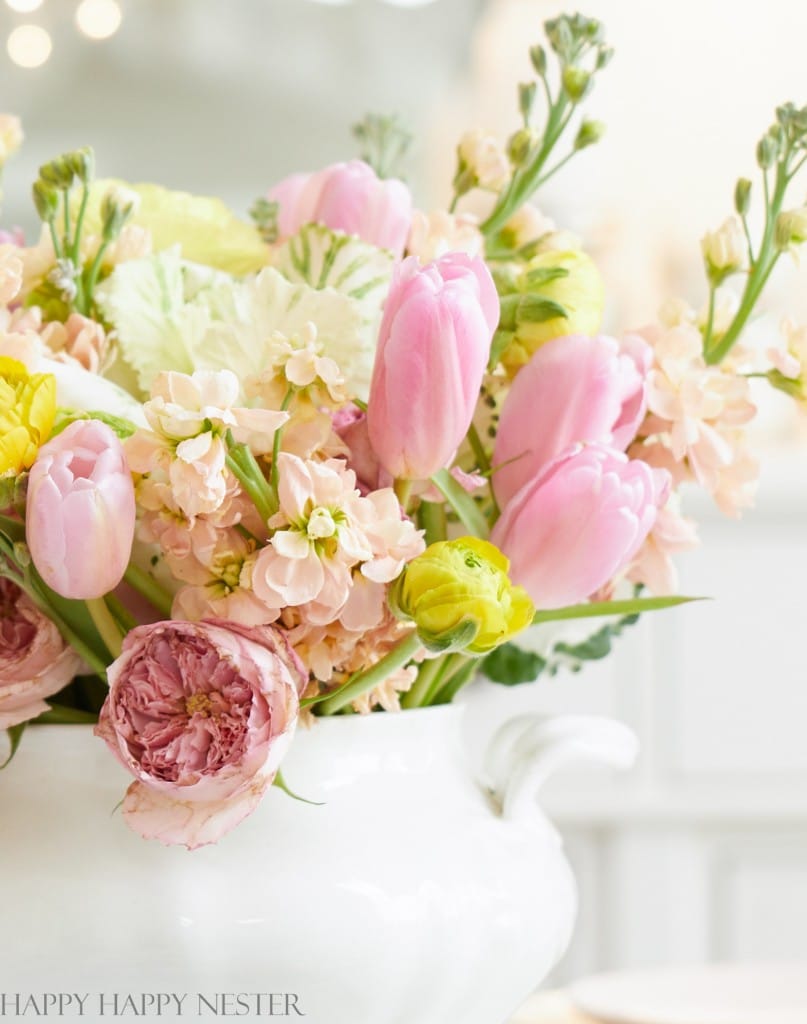 I've got many ideas and projects that scream "march madness," so come on, and let's get crafting.
I've done a lot throughout this month so far.
I've been scrolling through Pinterest for inspiration and have some adorable ideas in mind.
But that's not all – I also planned to do some spring cleaning and reorganizing, and I wanted to make new storage solutions for my craft supplies.
And, of course, I can never forget St. Patrick's Day! I'm not Irish, but I love any excuse to wear green and make festive decorations.
Overall, I'm looking forward to getting creative for the last few weeks in march.
I love making something with my hands, and it's a great way to de-stress and unwinds. Here's to a crafty March!
Saturday Chitchat with Janine – Volume 110
Hey everyone!
So, let me tell you why I adore March crafts.
First, the weather starts getting a bit warmer, and the days are longer, which puts me in a better mood to start creating.
And with St. Patrick's Day and Easter upon us, there are so many fun and festive projects to dive into.
I love being able to make my decorations and gifts for these holidays, whether it's painting a cute shamrock sign or creating a basket full of colorful eggs.
March crafts are a great way to spend quality time with friends and family. We can sit around a table together, chatting and laughing as we work on our projects.
Overall, March crafts bring joy and creativity to my life. It's a chance to escape the stresses of daily life and express myself fun and colorfully.
Who knew a few pieces of paper and some glue could bring so much happiness?
Personal Note from Janine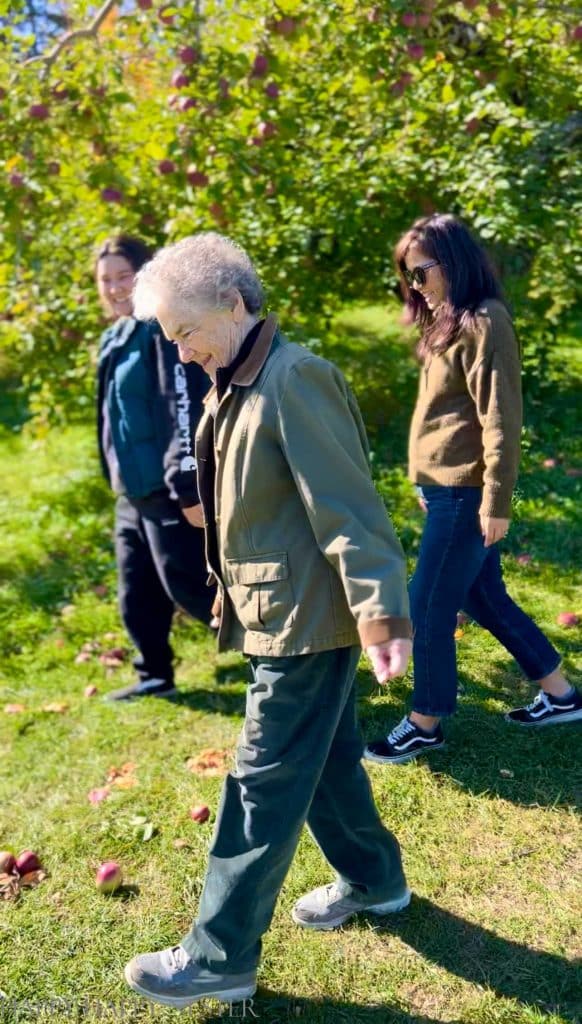 Hey there! So, we're heading down to Florida soon to celebrate my mother-in-law's big birthday bash. It's gonna be awesome – four families all getting together to celebrate her milestone.
Margaret, my mother-in-law, is seriously one tough cookie. She lost her husband recently, but she's still active and enjoying her life alone. She even goes snowshoeing in Vermont during the winter – can you believe it?
I'll never forget when we got engaged and Margaret was so supportive and welcoming. It really meant a lot to me since my own mom was kinda freaking out about it all. I'm so grateful to have her as my mother-in-law.
I know we won't have her forever, so I'm gonna cherish every moment with her and my husband's family. Don't forget to give your own fam a big hug this weekend and enjoy every minute!
Cheers,

This Week's Inspiration – March Crafts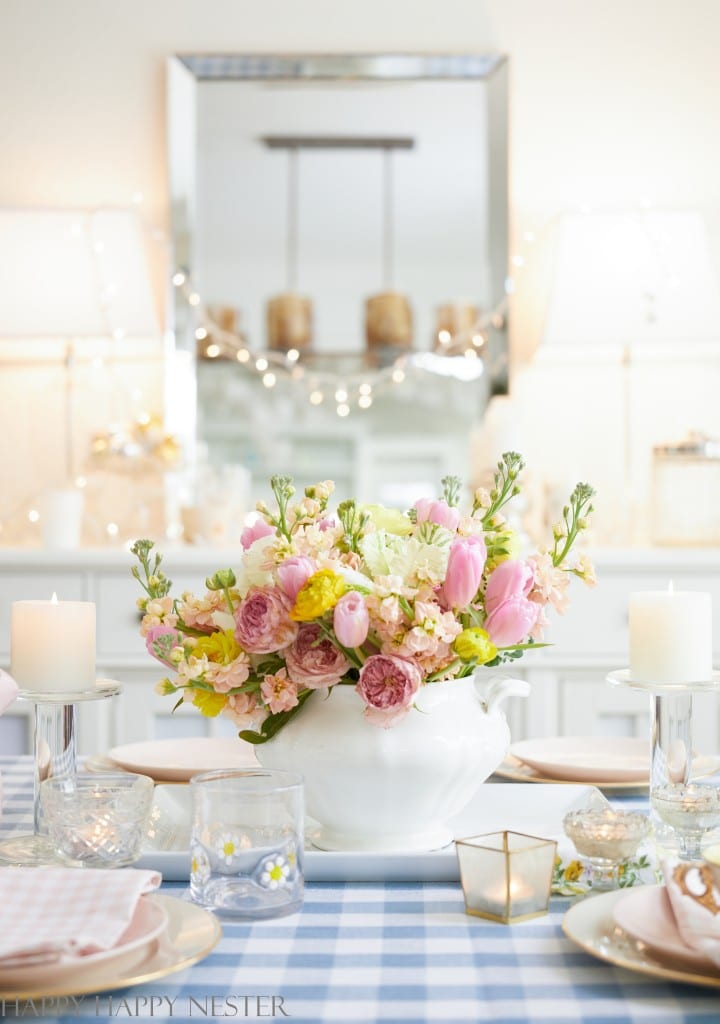 Vintage Flower Arrangement (Trader Joe's)
Creating a Vintage Flower Arrangement typically involves using a combination of classic flowers, colors, and textures that evoke a sense of nostalgia and charm.
I love all flowers, but the vintage-looking ones have a special place in my heart. When they're put together in a bouquet, the style is just gorgeous and timeless!
How to Finish a Potholder Loom
Woven homemade colorful potholders are a great DIY project for anyone looking to add a touch of personal style to their kitchen. In this tutorial, I'll show you how to finish a potholder loom and start and make a cute pot holder with fun colors.
The updated new colors are so much fun, and all you'll need is a small square loom from Harrisville designs!
These cute trinket shells are fun to create and just as fun to give as gifts. I bought one of these Decoupage Oyster Shells and tried making this easy craft.
This simple decoupage project only requires a few supplies, Modge Podge, oyster shells, paper, and bleach.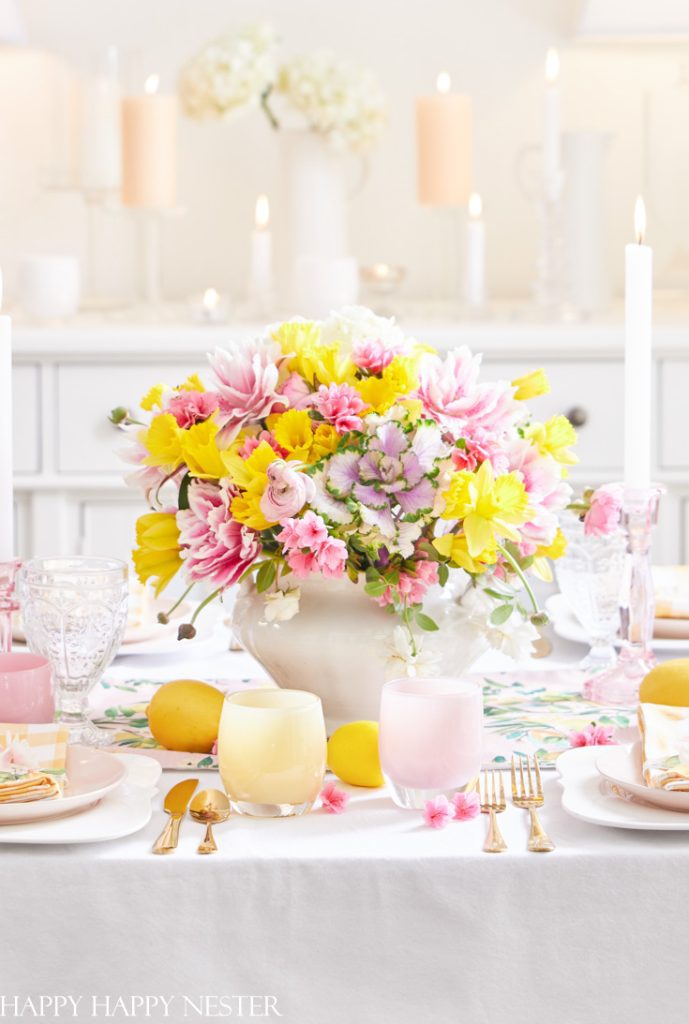 Here's an easy Floral Centerpiece DIY that uses grocery store flowers and a few garden flowers and fillers.
A few factors go into designing a flower bouquet, and this tutorial will help you create the prettiest table settings once you implement these key components!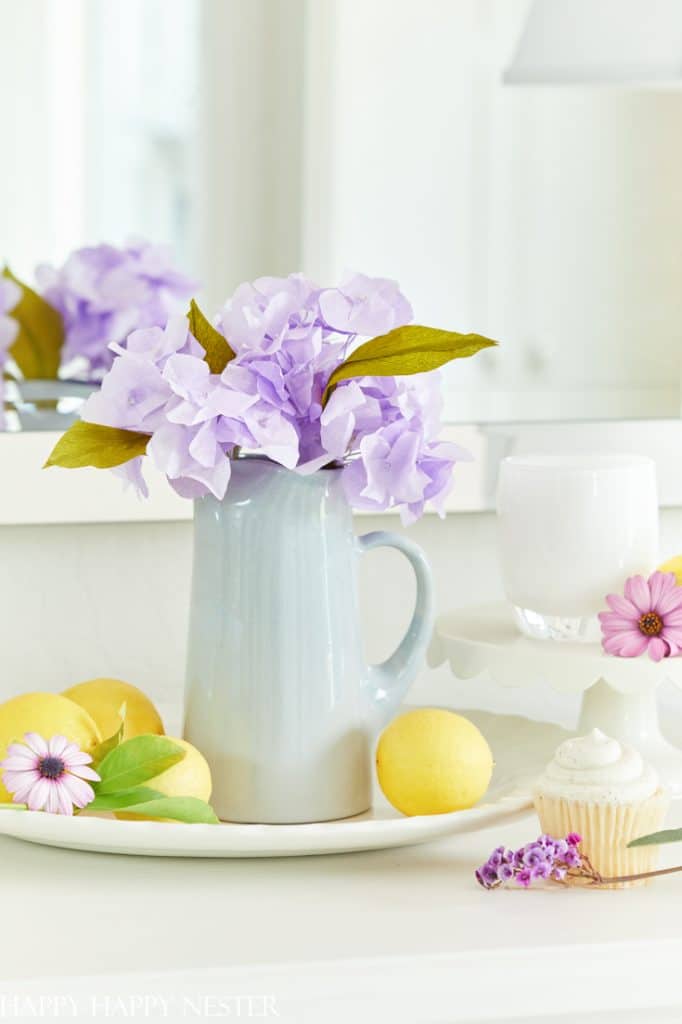 These DIY Paper Hydrangeas are made out of tissue paper. I love how the tissue paper resembles real flowers.
Also, what's cool about them is that they last forever, unlike fresh hydrangeas. You gotta love paper flowers!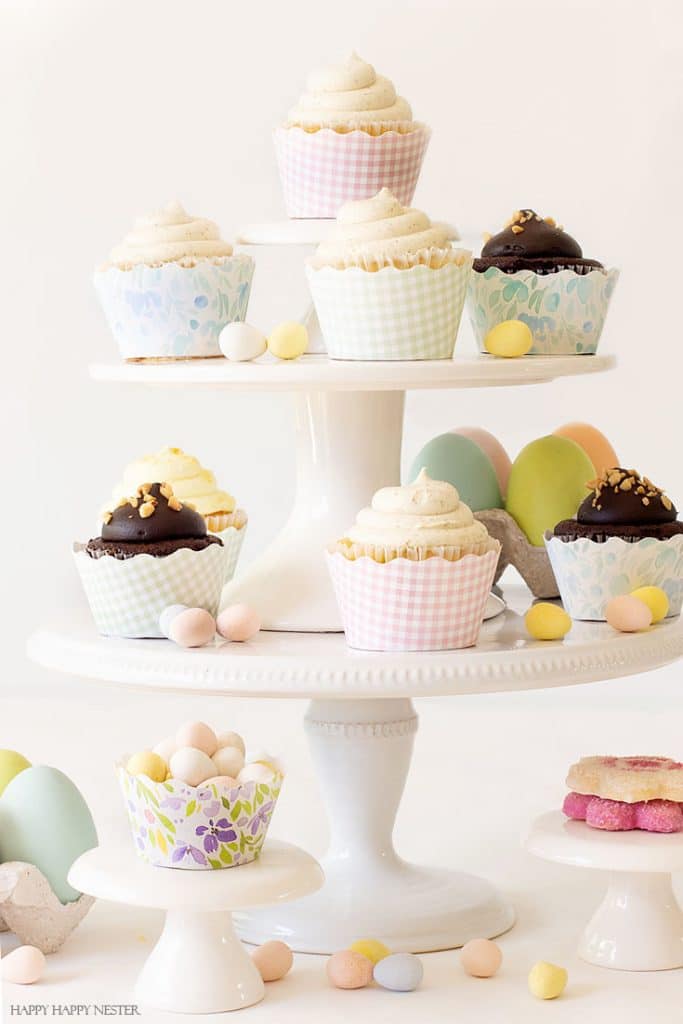 DIY Easy Cupcake Wrapper Tutorial
I can't even tell you how excited I am to share this DIY Easy Cupcake Wrapper Tutorial with you today! This spring printable is such an easy craft that you'll wonder why you haven't made any until now.
Actually, I was wondering the same thing. Well, once you download my printable, you'll be ready to decorate your yummy cupcakes for the next little party!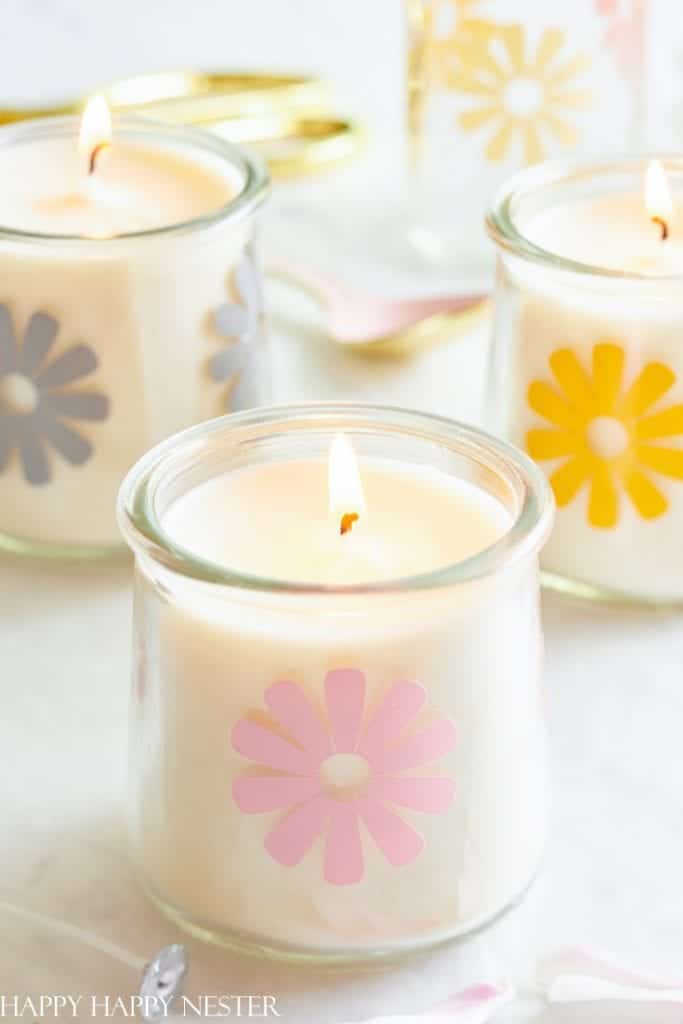 Want to upcycle your cute French yogurt jars? Here's an Oui Yogurt Jar Crafts that turns a Yoplait French yogurt glass jar into a cute candle votive.
Of course, this project utilizes the Cricut vinyl for the labels.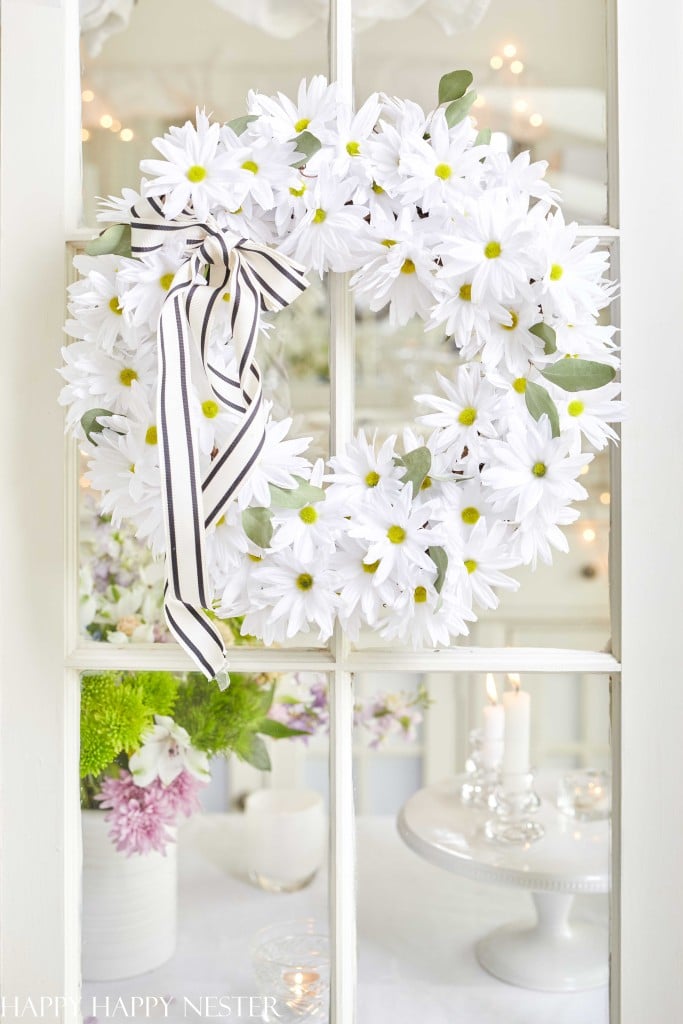 This White Daisy Wreath DIY is an easy project. And it's a perfect spring or summer wreath for inside your home and on your front door.
Even if you're not a crafty person, you'll have no problem making this simple wreath!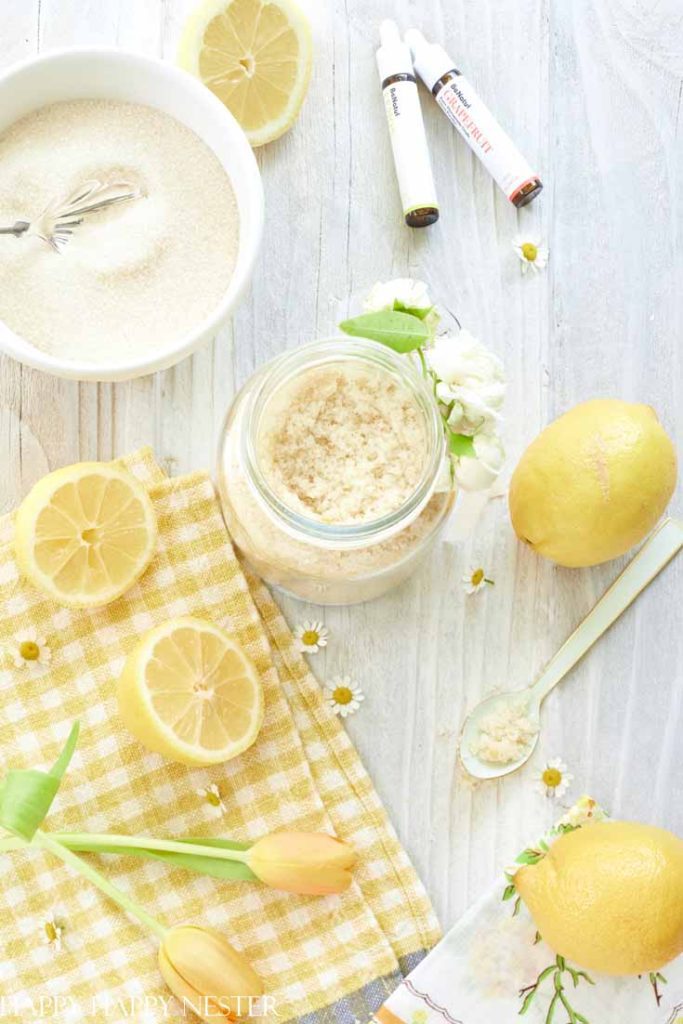 Lemon Sugar Scrub Recipe with Olive Oil
Here's an easy Lemon Sugar Scrub Recipe that uses Olive Oil. The body scrub recipe calls for some fresh lemon rind and a few drops of citrus oils.
Make sure to place it in a pretty jar with a ribbon and give it away as a lovely gift to family and friends.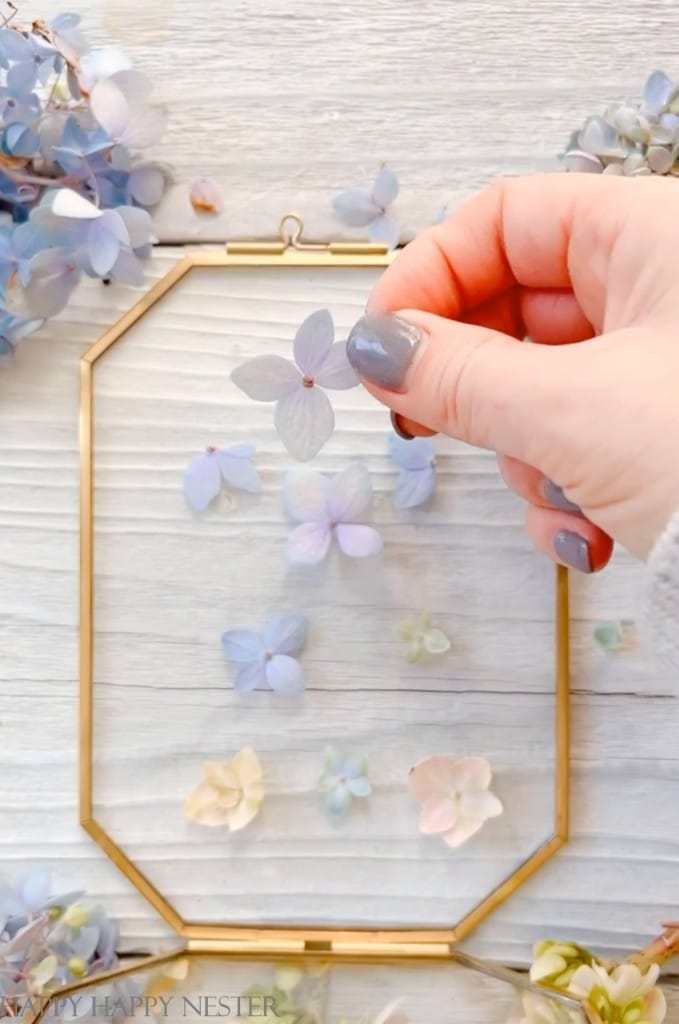 Framing Pressed Flowers Between Glass
Here's an easy way of Framing Pressed Flowers Between Glass. Pick flowers or leaves from your garden, press them between wax or parchment paper, and then place them in the glass frame.
It's a simple craft that preserves your favorite flowers!
Boutique of the Week – St. Patrick's Day Wreaths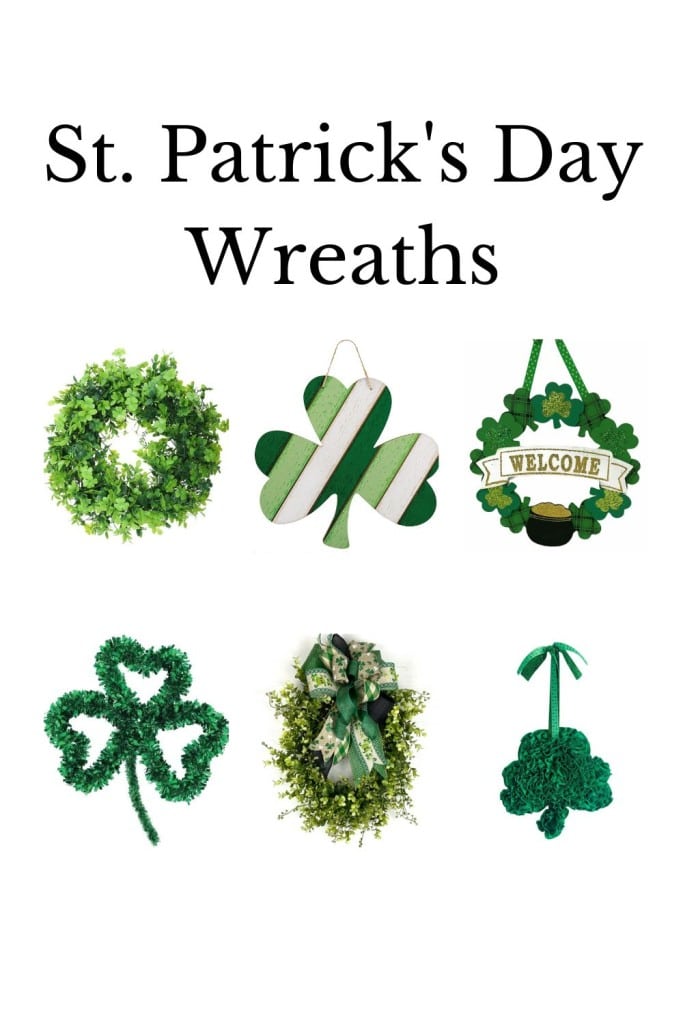 Not only are these wreaths super festive and cute, but they're also a great way to add some green to your home decor.
Plus, they're super versatile – you can hang them on your front door to welcome guests or use them as a centerpiece on your dining table.
My Favorite Things – March Crafts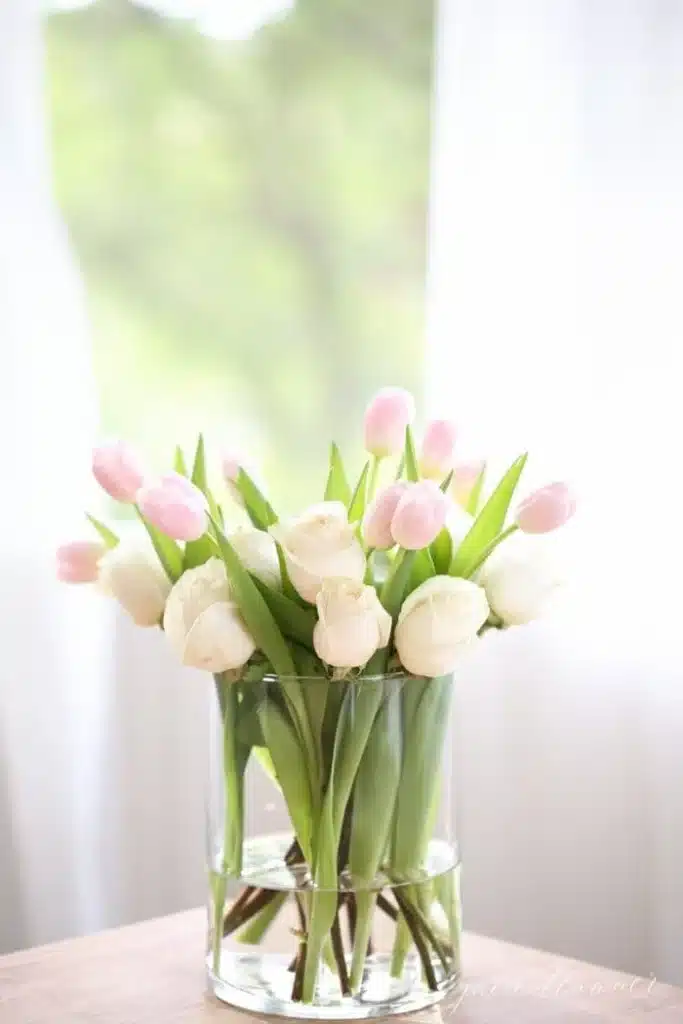 How to Arrange Pink Tulips and Roses
Learn how to create this charming, easy arrangement of pink tulips and white roses with Julie. It's so much easier than you might think and makes such a wonderful centerpiece or gift!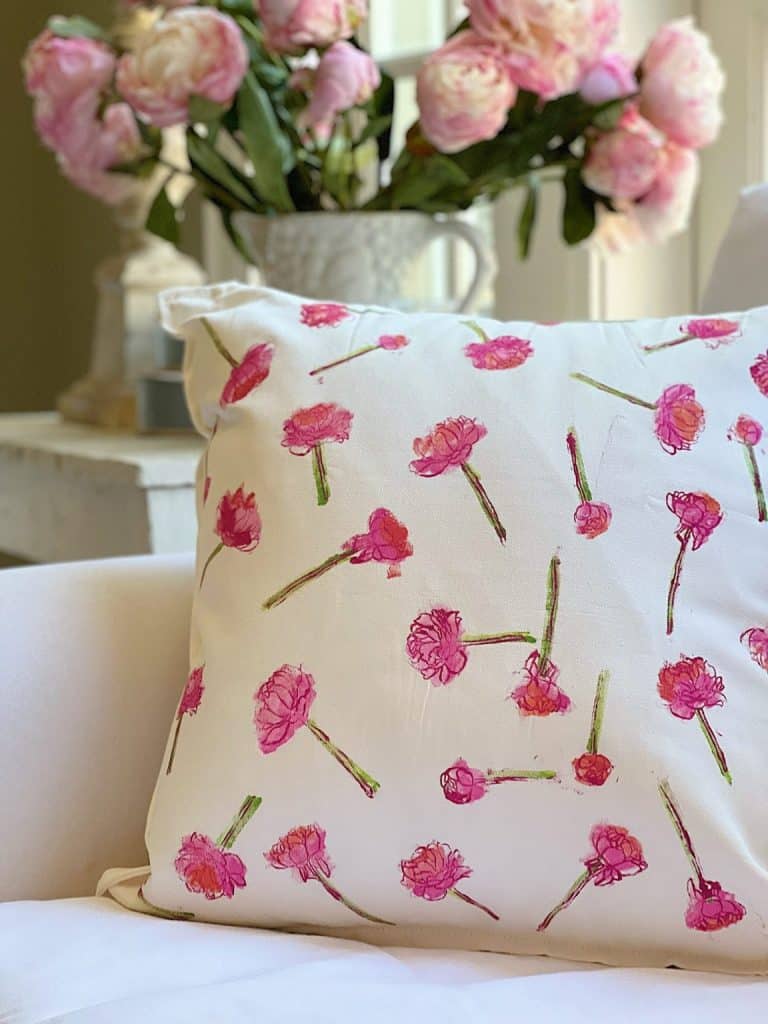 This DIY pink peonies pillow took just under two hours to make. Create this craft with my good friend Leslie.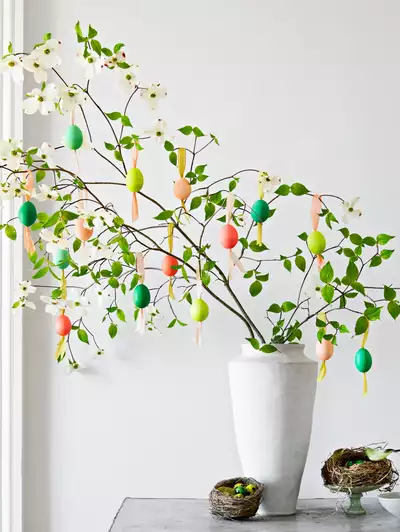 Turning back the clock signals longer days, warmer weather, and the approach of one of spring's most treasured and festive holidays. Join me and check out Martha Stewart's spring crafts.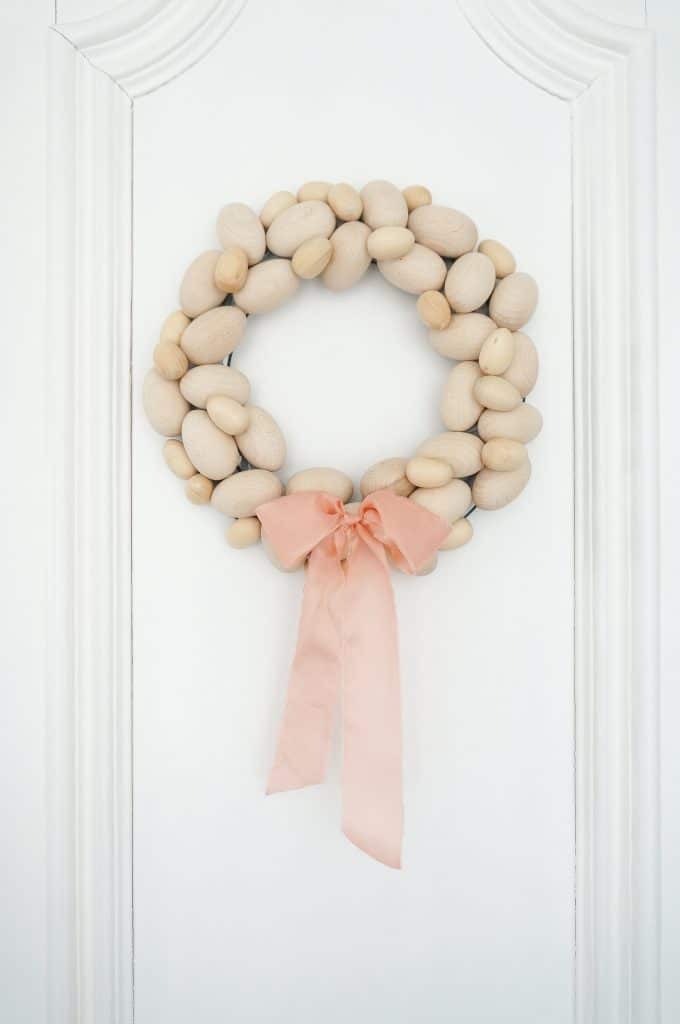 This sweet wooden egg wreath is a great addition to the florals, pastels and springy colors. Craft together this piece with Jackie.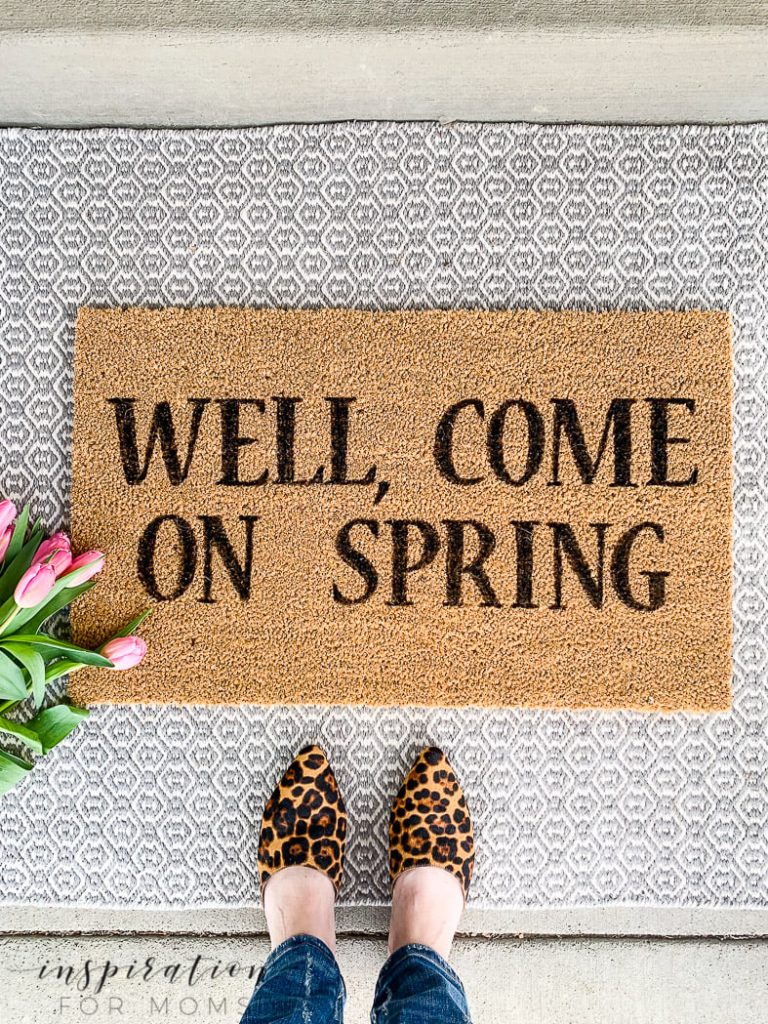 How to Make a Springy Painted Doormat
This spring DIY painted doormat tutorial is, of course, super simple. Make this adorable doormat with my friend Laura.
Whar's Trending On The Blog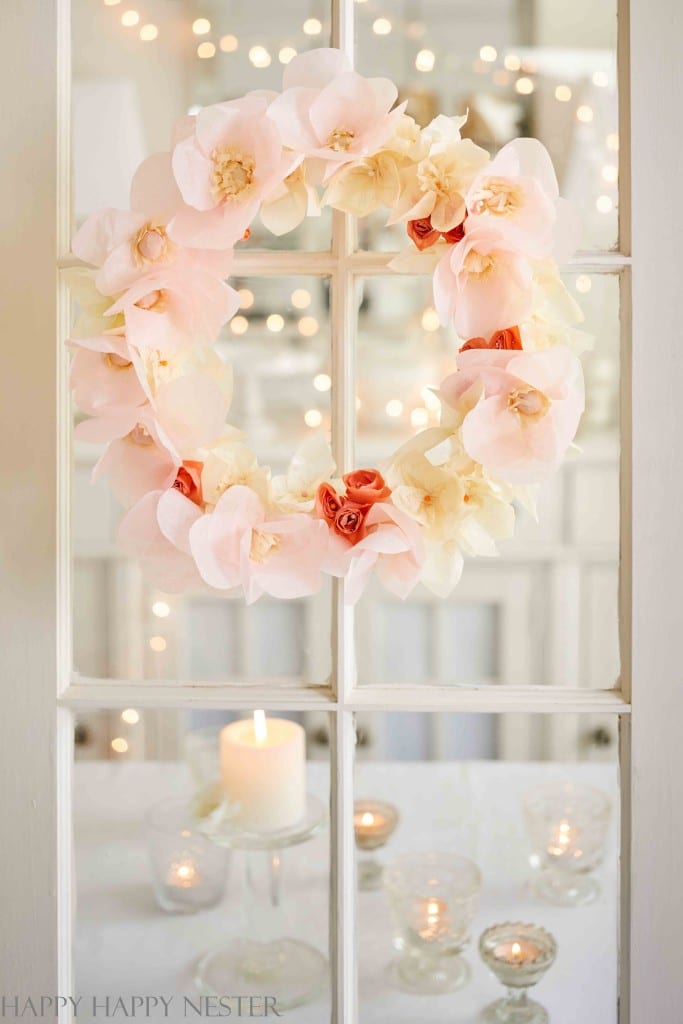 This paper wreath DIY combines paper flowers on a foam wreath. The flowers on this tissue paper wreath are a blend of paper roses and anemone flowers.
Make it with light colors for a spring wreath, or choose different shades of paper for the holiday season. Place this gorgeous wreath on your wall or a bookshelf.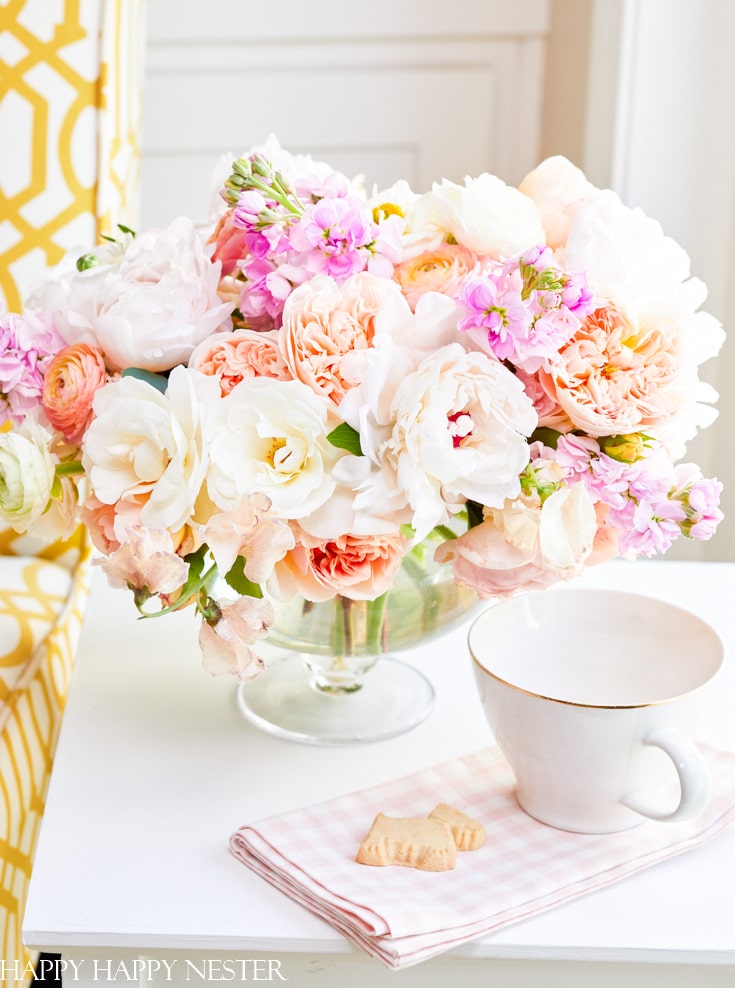 Soon the stores will be bursting with peonies, and you'll want to look at this post on Peony Arrangement Ideas.
I find it's always helpful to know which flowers to buy before going to the store. That way, you save time and money and shorten the time spent at the store.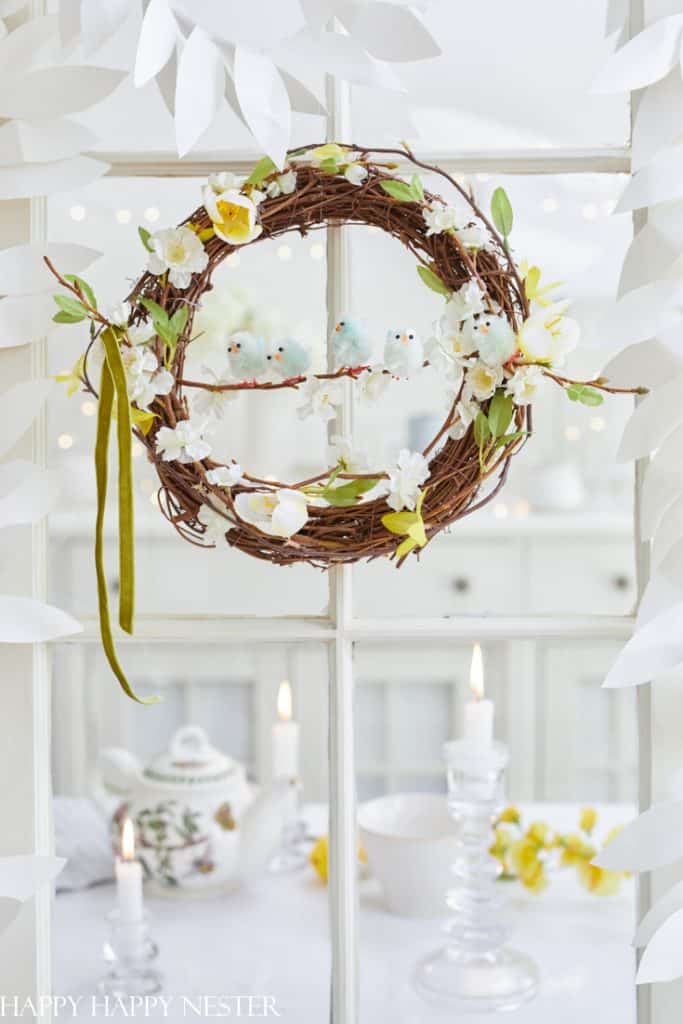 If you're looking for an Easy Easter Wreath DIY, you'll love this cute project. It would be best to have a grapevine wreath, a few faux apple branches, and chenille chicks.
You can make this Easter craft project in 15 minutes or under, and your kids will also love making it.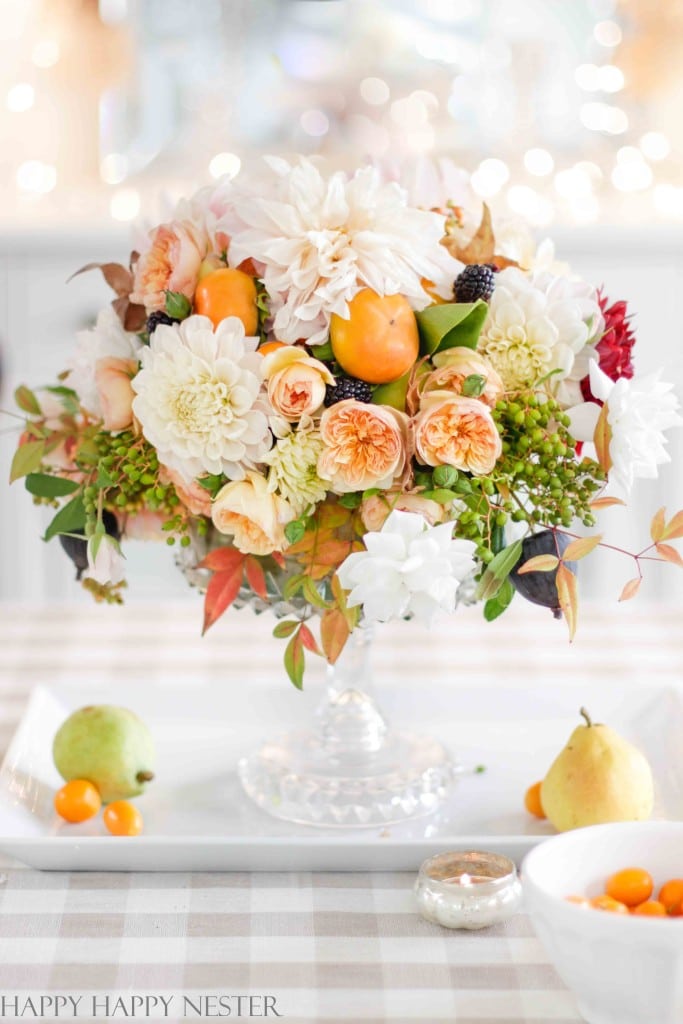 Flower Arrangements with Fruit
Autumn always has a fruit harvest, so creating Flower Arrangements with Fruit makes sense! Make a bouquet that blends fall fruit with fall flowers.
Persimmons, black figs, and kumquats dot the arrangement of dahlias!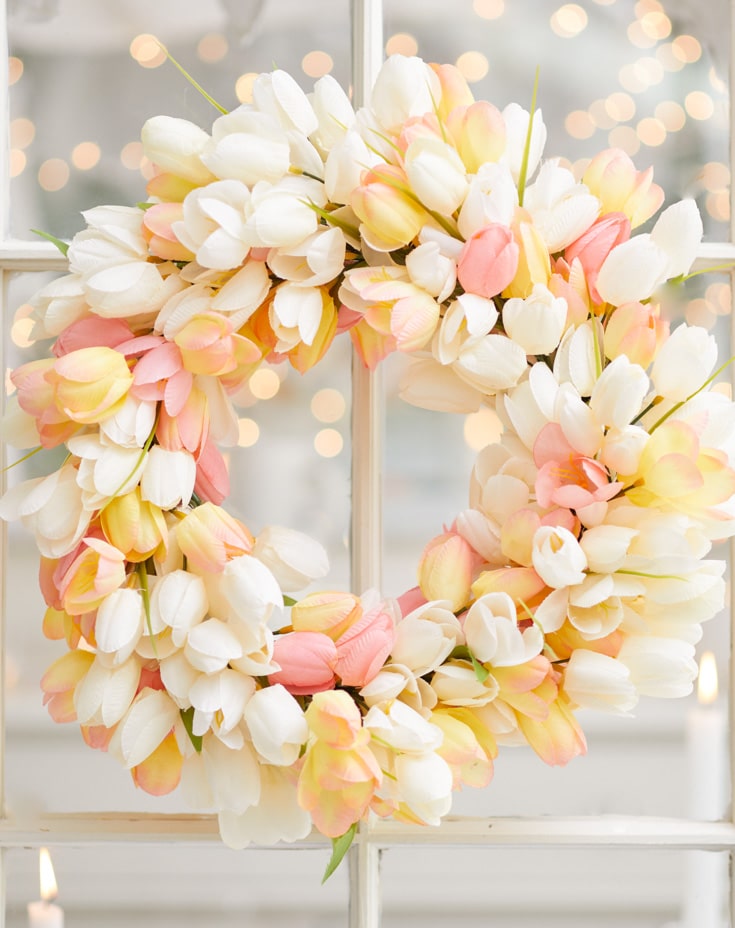 This Easy Spring Tulip Wreath is a 30-minute craft project. Choose whatever color faux tulips you like and attach them to a foam wreath form. I'll show you how to make this spring wreath with step-by-step instructions.
You can make this bright and colorful wreath for your front door, wall, or mantel. It's the perfect spring accent for refreshing your home.
This Week's Tip – Peel and Stick Wallpaper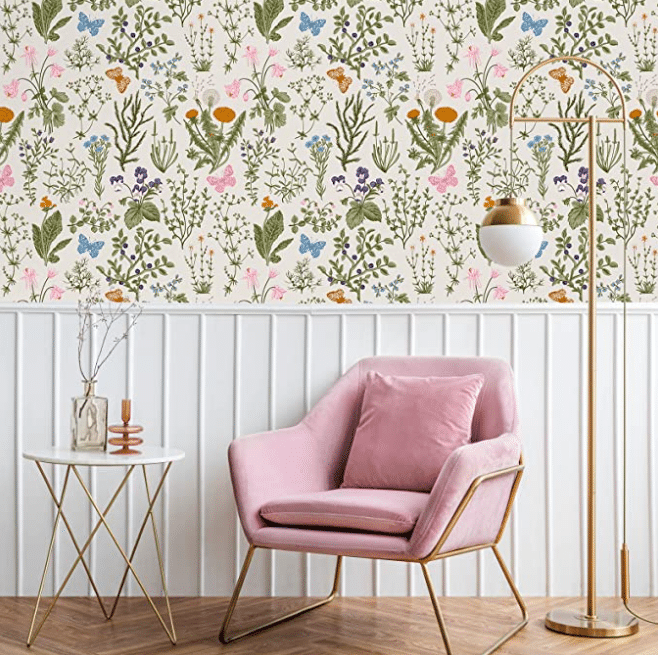 Freshen Up A Room With Peel and Stick Wallpaper
Want to spruce up your place this spring? Why not try out some cool temporary wallpaper to give it a fresh look?
I've had this peel-and-stick chalkboard wallpaper on my kitchen cabinet for like eight years and it's been amazing! I love it so much and it's super easy to take down with no damage.
I'm thinking about putting up some temporary wallpaper in my studio now. I plan to paint three walls white and then add a wallpaper accent wall. But the hardest part is choosing a design because there are just so many options out there!
Latest Obsession – Spring Flower Centerpieces
Flower Centerpieces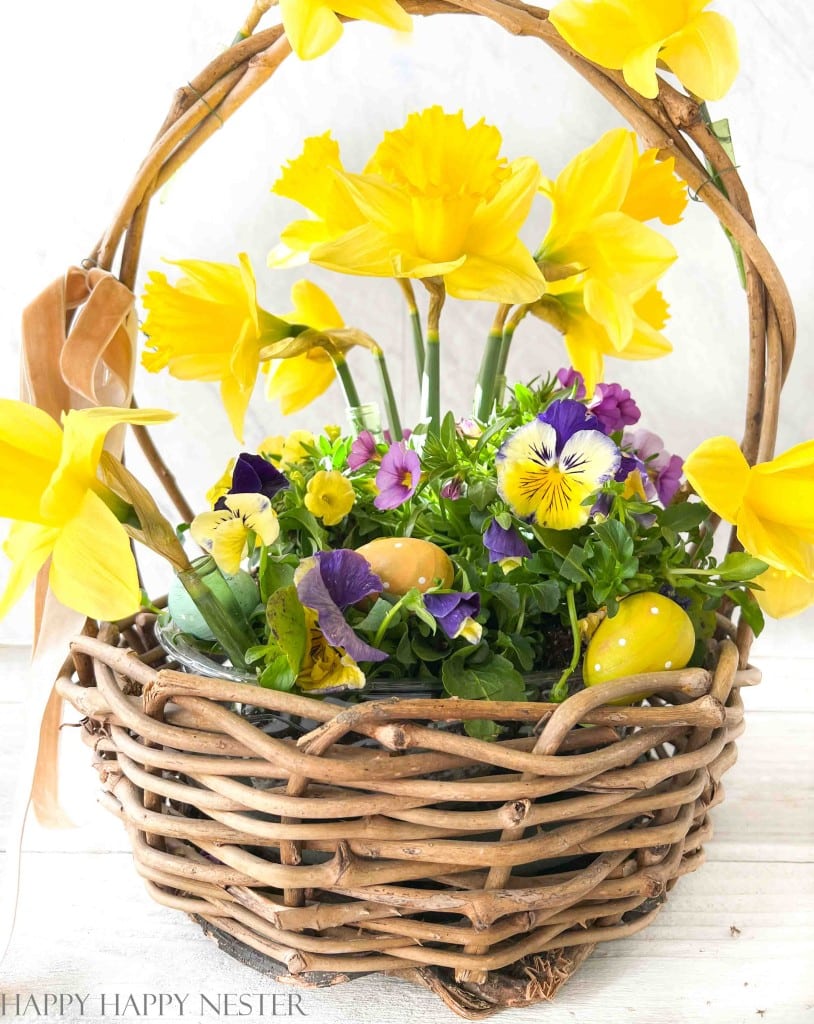 Today, I'm posting this new video tutorial on my Instagram and lately, I've been all about flower baskets.
I whipped up this cute little centerpiece for my dining room table and it's so fresh and adorable. It literally took me just a few minutes to put it together. I placed a plastic lettuce container in the bottom of the basket and planted some Calibrachoa plants in it.
Then added my daffodils in some little floral water tubes that I stuck in the dirt and on the side of the basket.
If you're looking for a quick and easy Easter centerpiece idea, you gotta try this out!
---
Hello everyone!
Thanks for checking out today's post. Just wanted to drop by and wish you a fantastic day!
May it be filled with all the things that make you happy and bring a smile to your face. Go out there and seize the day, my friend!
See you next time, on the blog,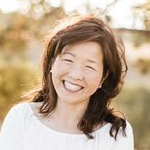 Latest posts by Janine Waite
(see all)