You've got to love getting your hands into some autumn crafts for adults, especially when there's a chill in the air. It's so fun to craft a wreath with those rich fall leaves — it brings a bit of that autumn inside our homes.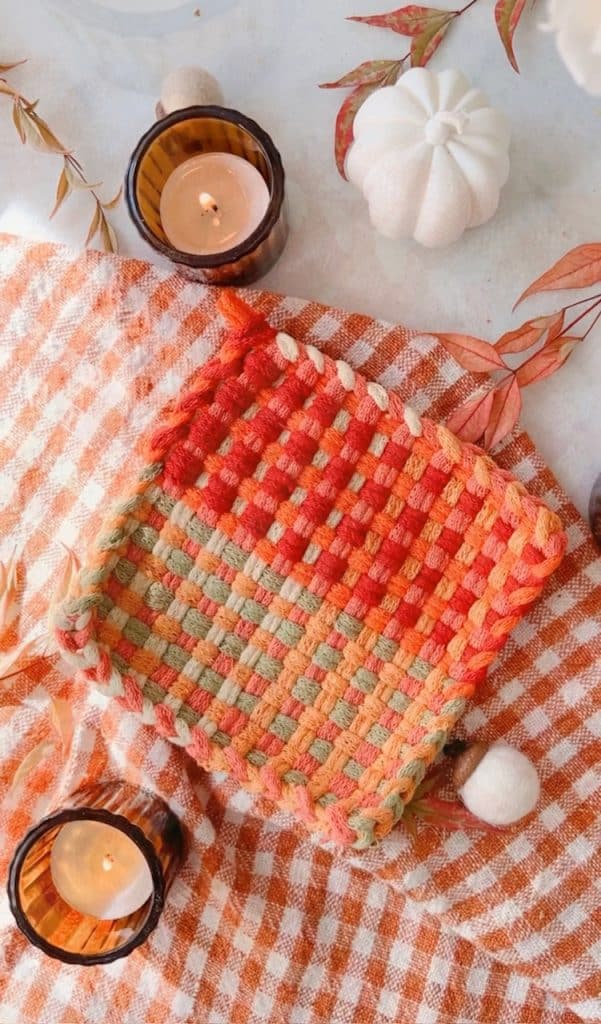 There's something special about crafting in the fall. With the leaves turning and holidays like Thanksgiving and Christmas on the horizon, my inspiration goes through the roof. Excited to share my own fall craft projects and also show off the amazing work my talented friends have created.
Saturday Chitchat with Janine – Volume 142
Ah, it's finally that cozy part of the year when I bring out the holiday decor and give our home a warm, festive feel. My fall and winter decorations just blend into one another. And I get into my crafty groove as well. But, like that wise old bear Winnie the Pooh says, I've got to remember to relax and live in the moment.
"It's the first day of autumn! A time of hot chocolatey mornings, and toasty marshmallow evenings, and, best of all, leaping into leaves!"
~ Winnie the Pooh
Personal Note from Janine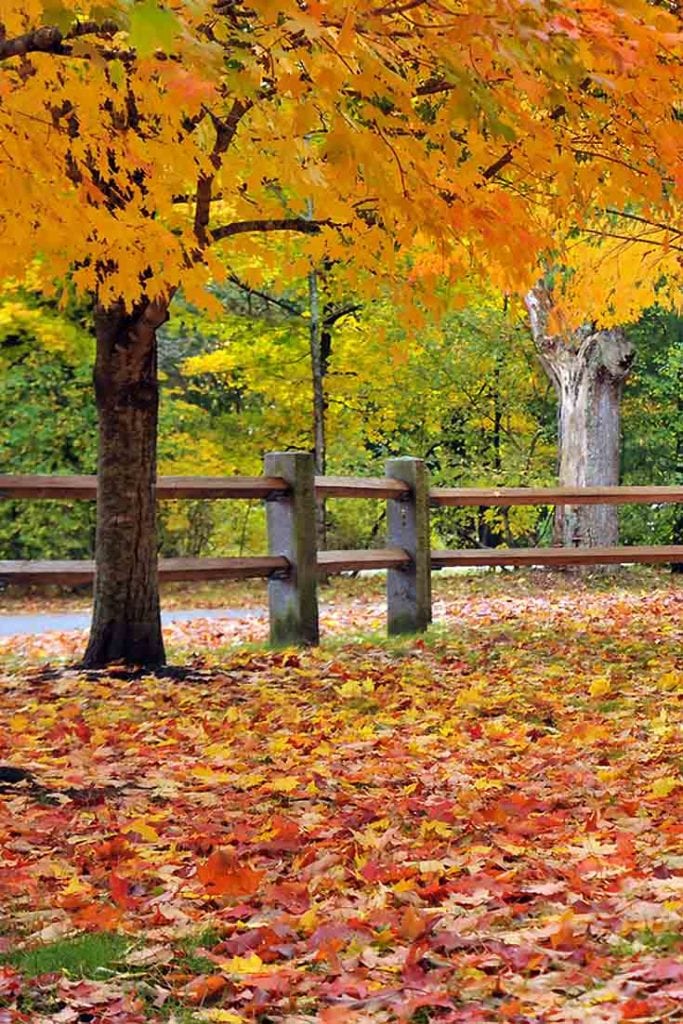 The season's pace picks up around this time, with all of us getting pulled in countless directions. I'm over here trying to squeeze in baking, crafting, and decorating, all with the temptation to forgo sleep just to fit it all in.
It's important, though, to slow down and really take in the season. There's beauty all around that's just waiting to inspire us.
Let's embrace the autumn – and the beautiful leaves, the crispness that starts to settle in, and the warm, cozy evenings.
I'm sending good vibes your way this Saturday. We should all catch our breath before the holiday hustle is upon us.
Enjoy the moment!
Cheers,

This Week's Inspiration – Autumn Crafts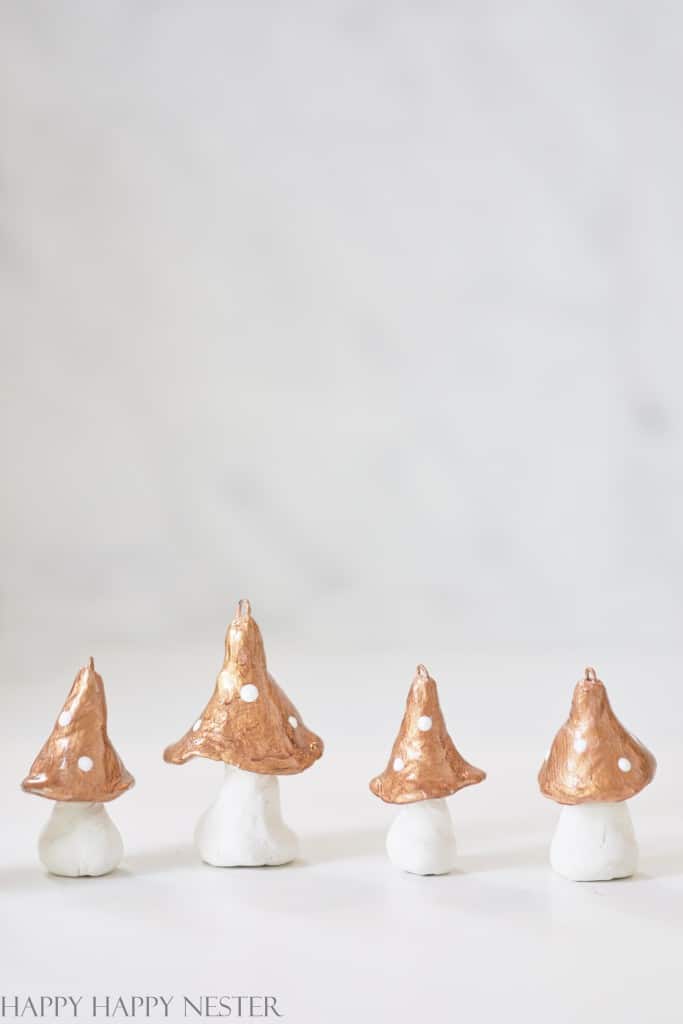 Let's jump right into the enchanting world of Clay Mushrooms DIY using nothing more than a pack of air dry Crayola clay and creativity. Let's turn the clay into delightful creations.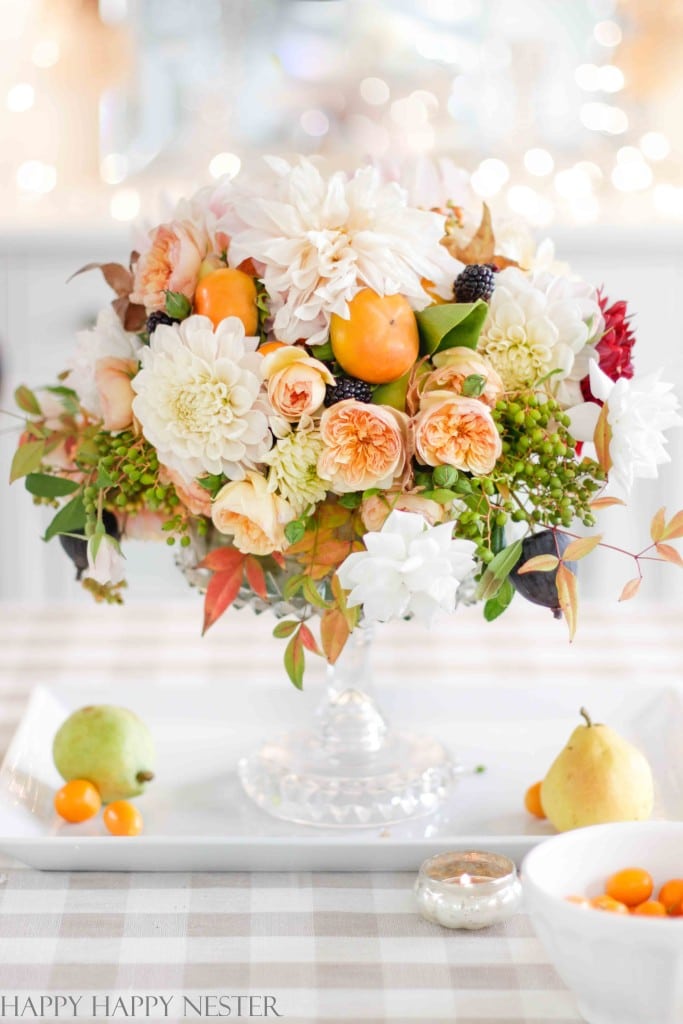 FALL FLOWER ARRANGEMENT WITH FRUIT
Autumn always has a fruit harvest, so creating Flower Arrangements with Fruit makes sense! Make a bouquet that blends fall fruit with fall flowers. Persimmons, black figs, and kumquats dot the arrangement of dahlias.
Have you seen the pretty wreaths over on Etsy? Today, I'm sharing how to make one in this Felt Wreath DIY post. I love any felt craft project, and I've always wanted to create one. You'll be happy to know that you can change the felt colors and create a pretty Christmas wreath or, for that matter, a fall wreath. The beauty of this project is that you can make it whatever color matches your decor.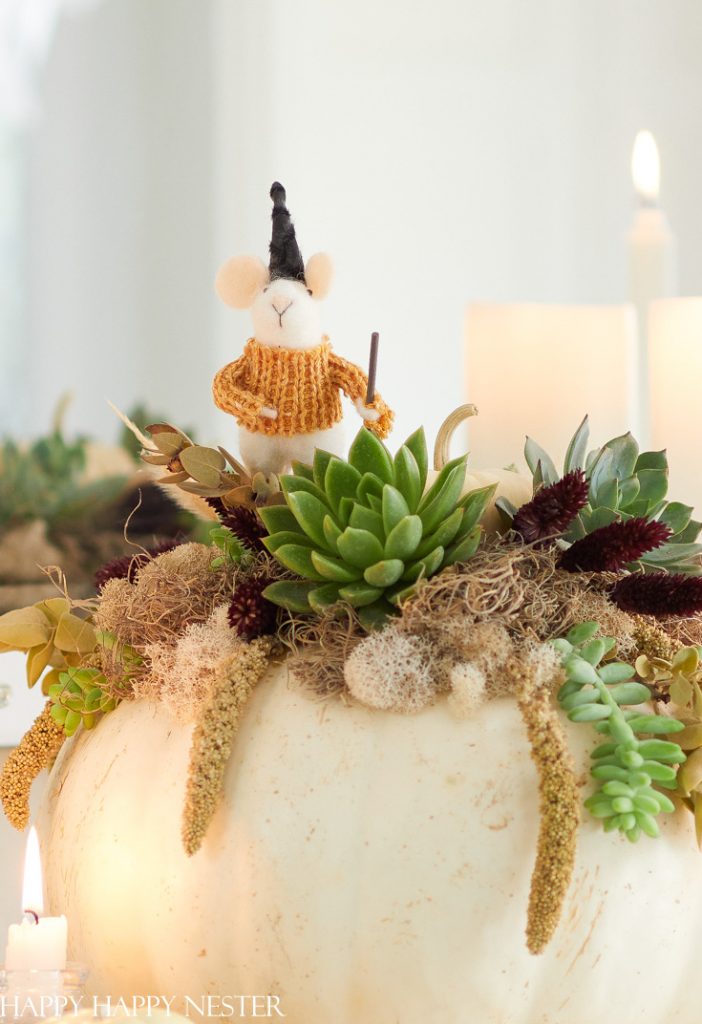 Inspired by Anthropologie's (Terrain) succulent decor, I designed this DIY Pumpkin Succulent Planter tutorial and arrangement for my fall table.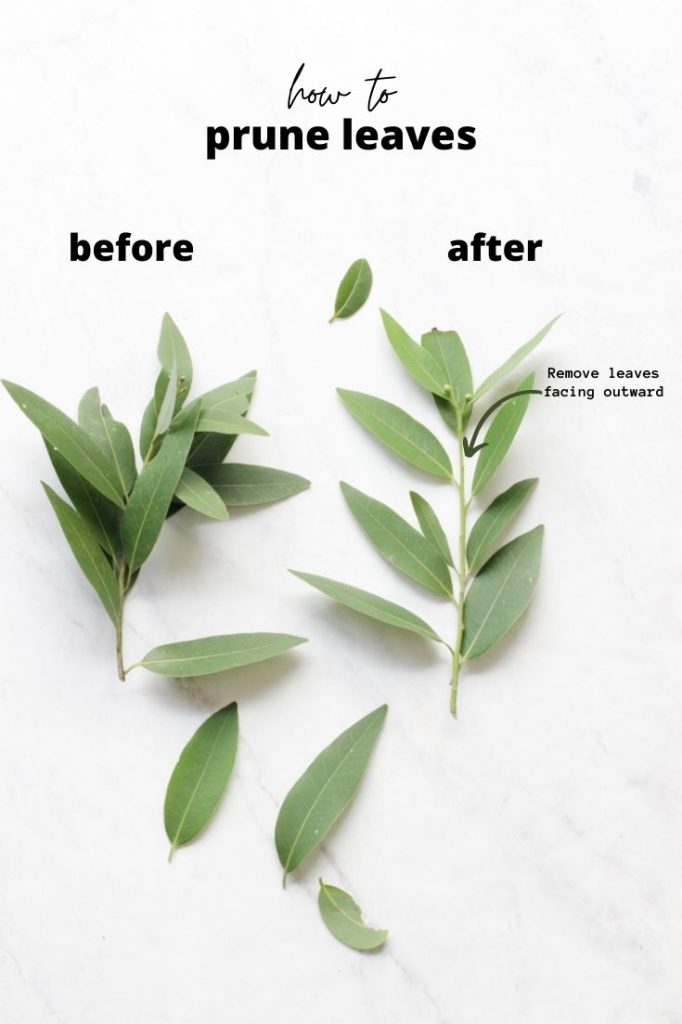 Make sure to check out How to Make a Bay Leaf Wreath. Over the years, I tried a few different steps to make this bay laurel wreath, and I finally figured a few important things. So, this helpful tutorial has great tips on how to make the best bay laurel wreath.
Get ready for fall with these easy, do-it-yourself Cement Pumpkins DIY Candleholders. They're sure to light up your home with the cozy feeling of autumn. Incorporate your favorite fall scents and share this craft with friends and family. All you need is cement, a nylon sock, and a few other supplies. Start crafting today!
Boutique of the Week – WILLIAMS SONOMA THANKSGIVING PLATES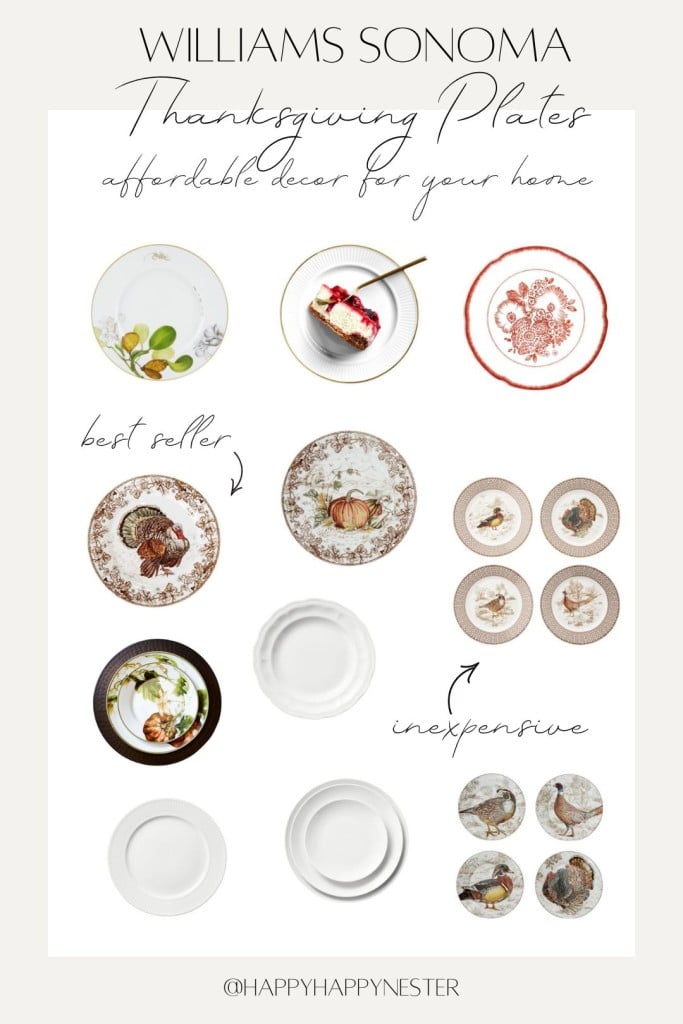 WILLIAMS SONOMA THANKSGIVING PLATES
Here's something that can make your Thanksgiving table look fancy without breaking a sweat – Williams Sonoma Thanksgiving Plates!
Get ready for Thanksgiving by shopping for new dinnerware.
My Favorite Things – More Autumn Crafts from Friends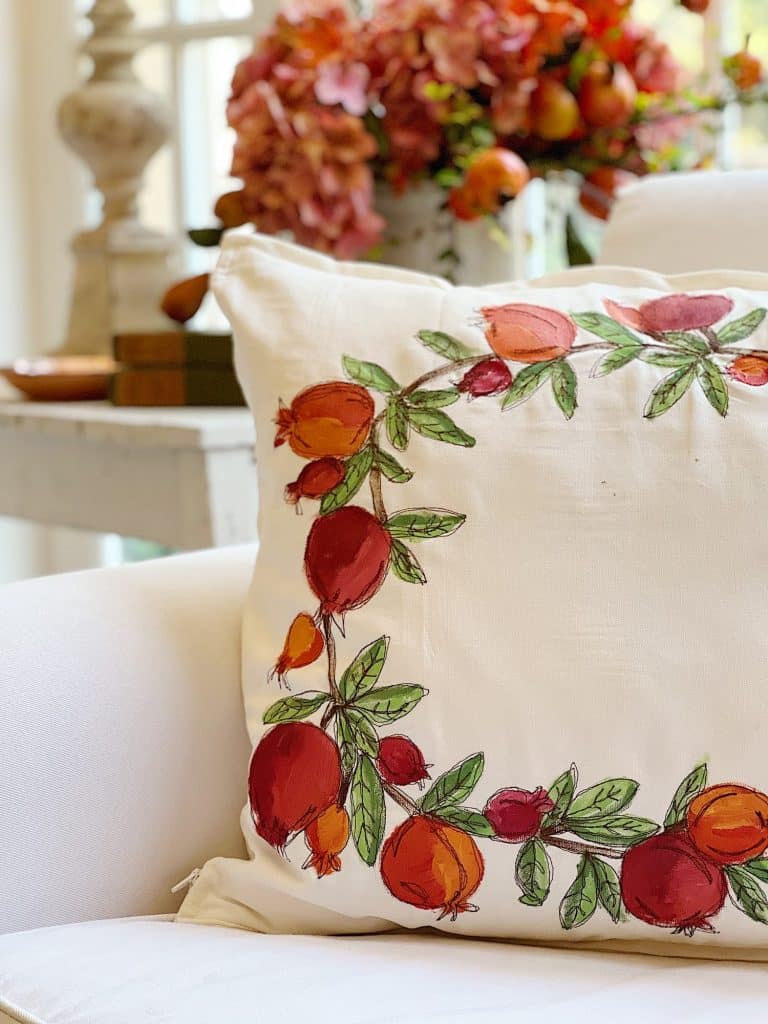 MY FAVORITE DIY FALL PILLOW COVERS
Once more, Leslie has crafted a stunning piece with this pomegranate pillow case. Its lovely design is just ideal for the autumn season.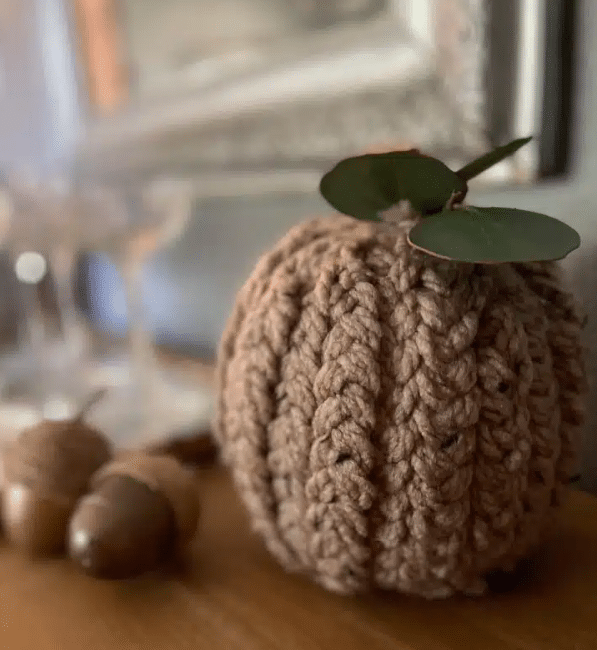 My dear friend, Jodie, has designed this charming pumpkin that has a hand-knitted appearance. I adore the final look – it's absolutely perfect for the fall.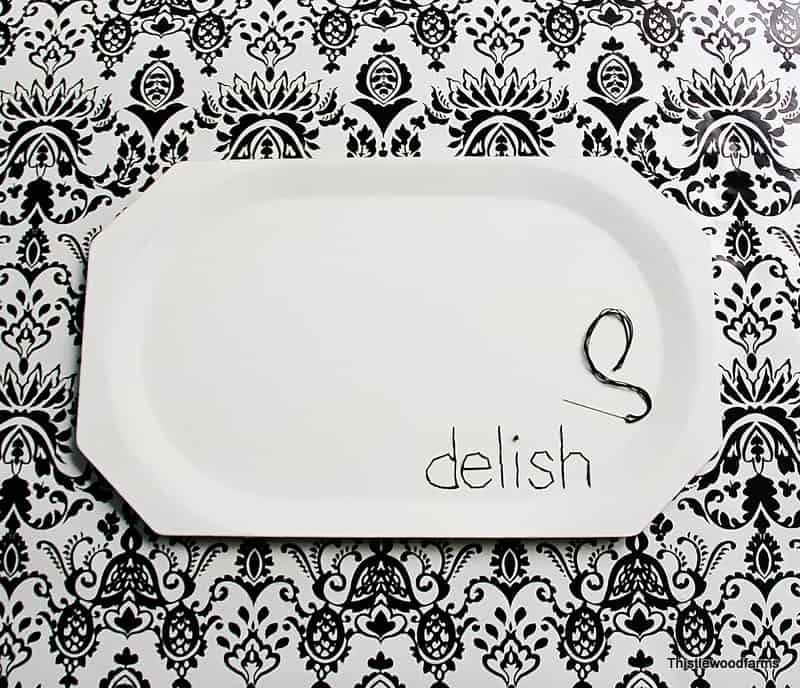 KariAnne from Thistlewood Farms came up with this ingenious craft! It's such a cute idea, and you can customize the tray to say anything you like!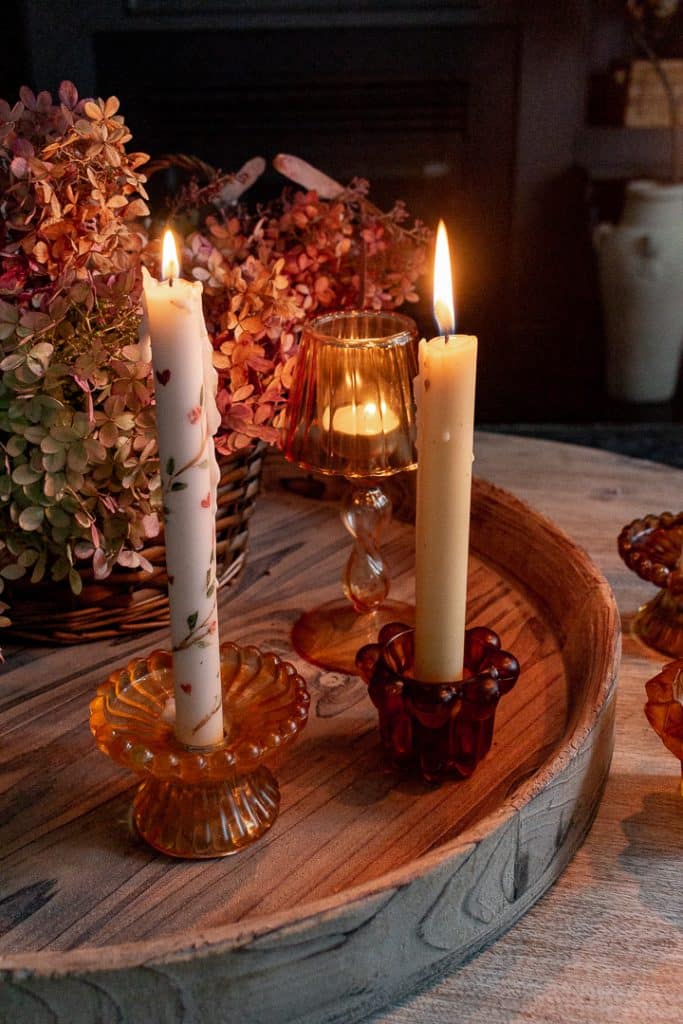 HOW TO STAIN GLASS CANDLE HOLDERS
I love these exquisitely colored candleholders that my friend Lucy created. The colors give them an antique look perfect for this time of the year.
What's Trending On The Blog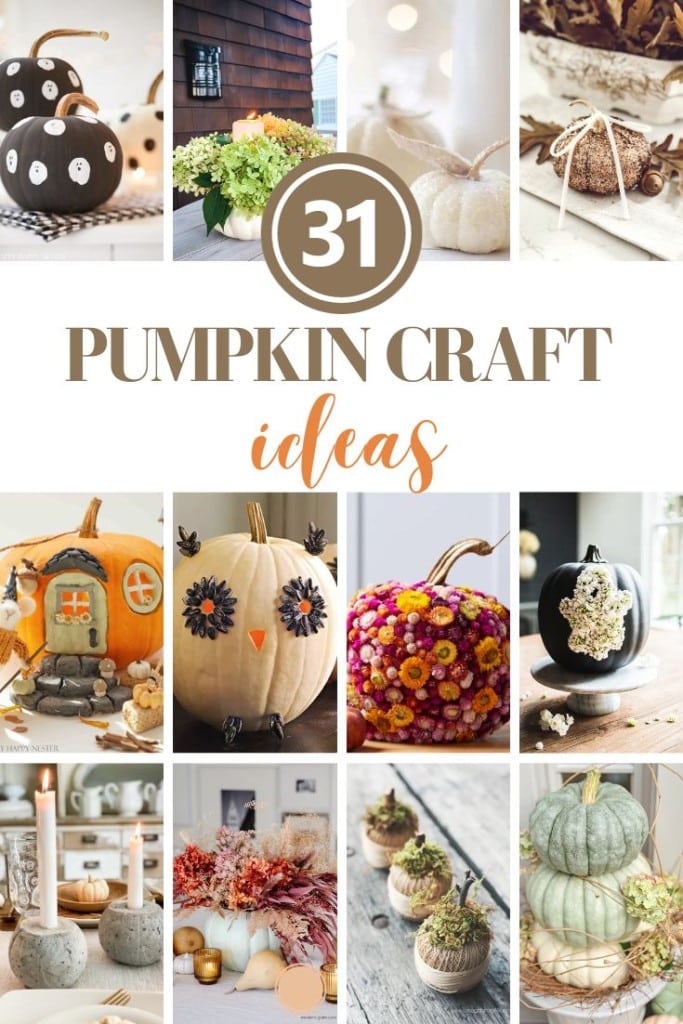 Check out these 31 Pumpkin Craft Ideas for adults and children to enjoy. This collection offers a little something for everyone in the family, making it the perfect resource for creating memorable autumn crafts together.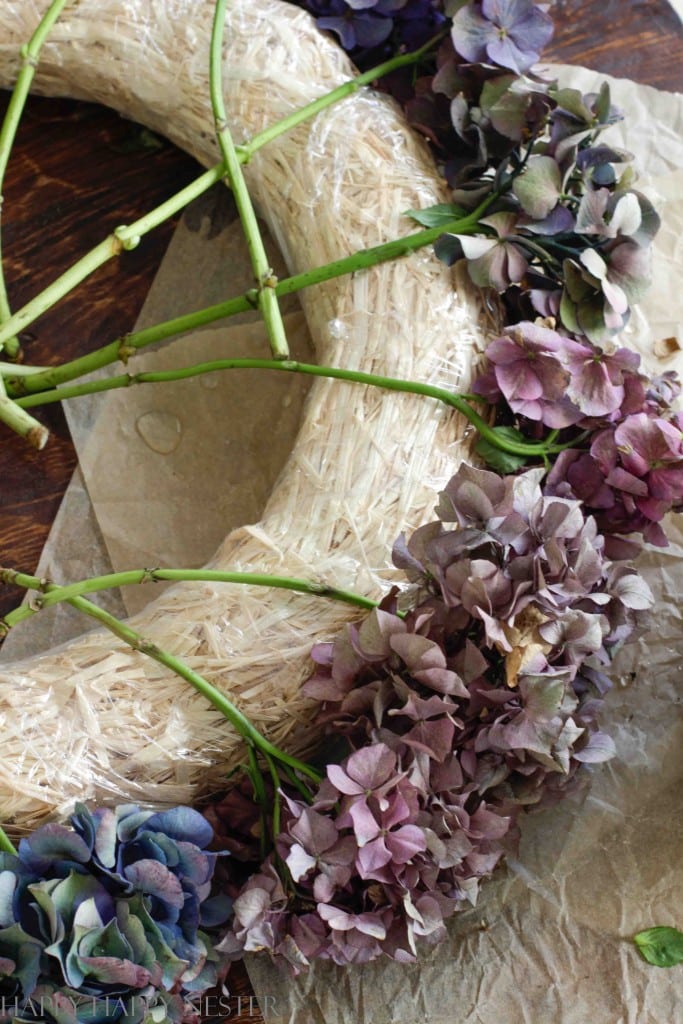 DRIED HYDRANGEA WREATH TUTORIAL
I love this time of year when all the hydrangeas turn royal colors. I decided to share my Dried Hydrangea Wreath Tutorial with you this fall. This simple wreath is gorgeous with its purples, blues, and deep green flowers. Use your flowers from your garden or buy them from a store.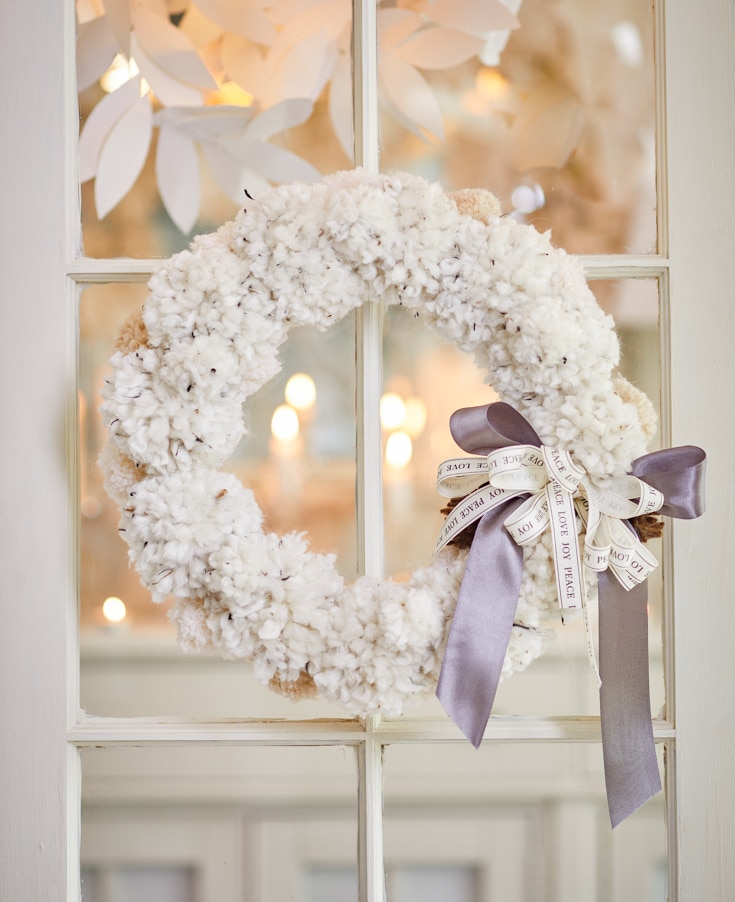 This winter everything is coming up pom-poms. Today, I'm sharing with you an Easy Pom-Pom Wreath DIY! Pom poms are super easy to make and no special equipment is required. Make your wreath any size that fits your home.
These wreaths are great for anytime of the year!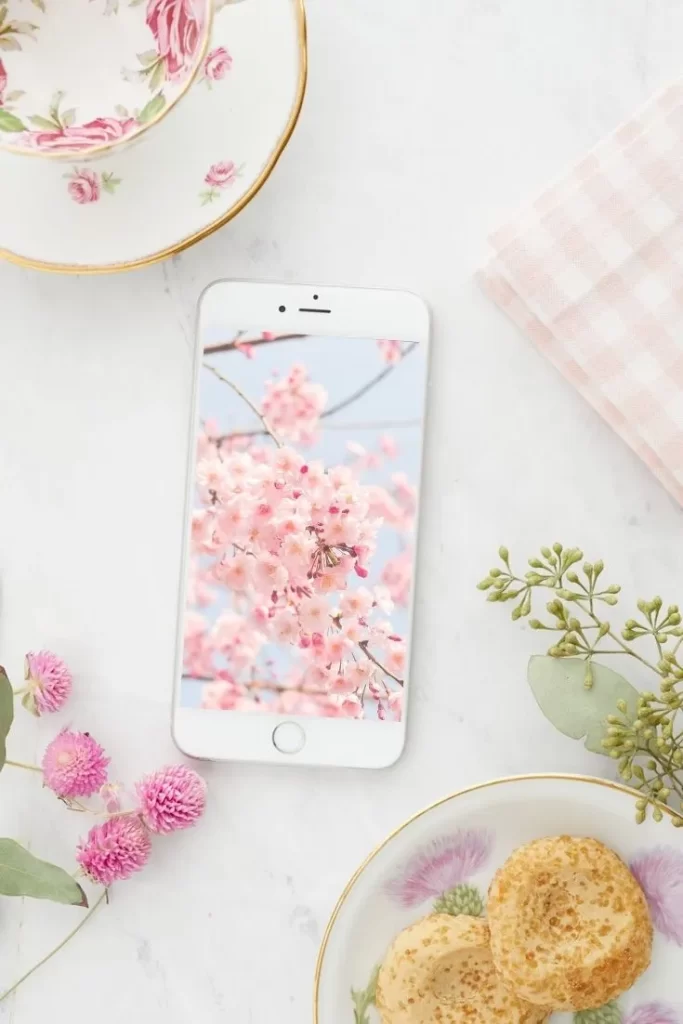 50+ FREE CUTE IPHONE WALLPAPER
If you love to change out your image on your iPhone well, here are some Free Cute iPhone Wallpapers just for you. I've designed more than 50+ pretty iPhone screensavers. If you love flowers, Paris, beaches, gardens, forests, and succulents then you'll enjoy these adorable photos.
Also, if you have an android phone, I believe they will work your phone as well.
This Week's Tip – Craft Supplies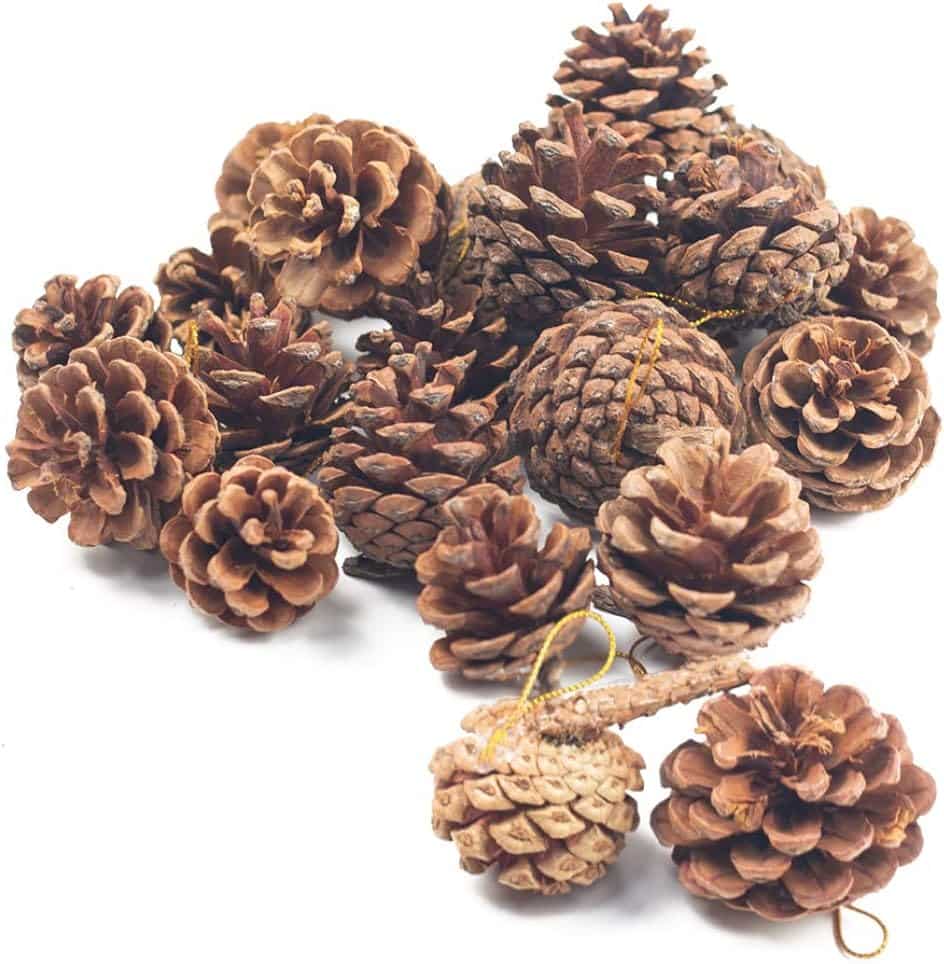 As I was working on some holiday projects, I realized I needed pinecones but needed more time to go forage in the woods. Instead, I decided to buy some online.
Amazon has become my go-to source for so many supplies these days since I don't leave my home very often.
Latest Obsession – Loop Pot Holders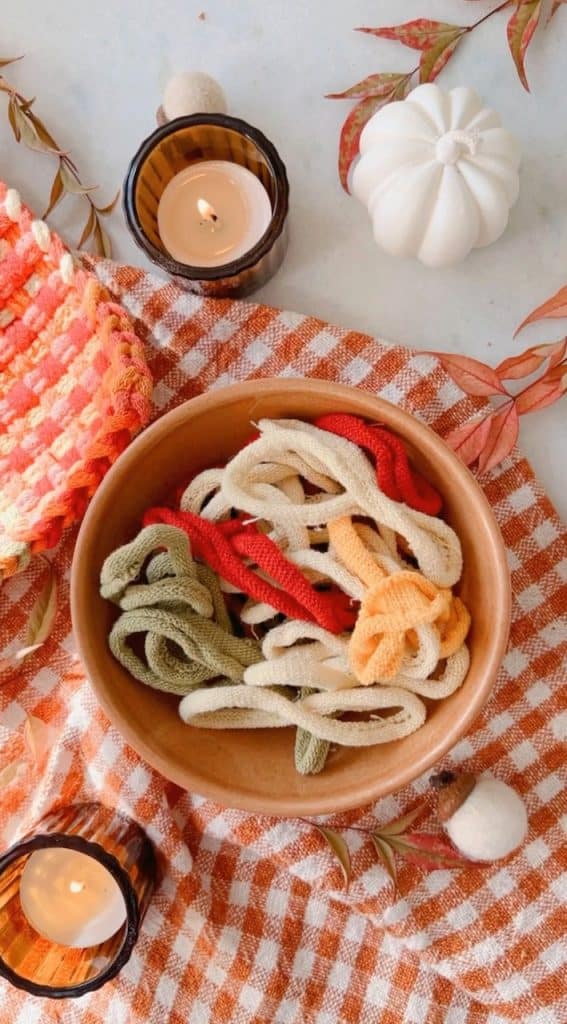 Did you make these pot holders when you were a kid?
I've always had a thing for seasonal goodies, and I'm all in for making a batch to match every season. If you've been to my Instagram lately, you've probably seen the latest. What I've got here is my take on autumn colors.
My Amazon Finds – What's in my Cart (Click on Photos to Shop)
---
This weekend's all about getting crafty and decking out the place, so why not hang out and create with me? It's fantastic that you're into the whole fall crafting scene.
Make some autumn crafts today!
I hope your weekend is lovely.
Cheers!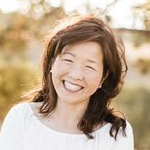 Latest posts by Janine Waite
(see all)