Weekends often come jam-packed with activities, and sometimes meals end up being a bit hurried. However, I've rounded up 20 Lazy Sunday Dinner Ideas that can be prepared quickly, ensuring you enjoy a delicious meal. The thought of spending less time in the kitchen after a long, busy work week sounds absolutely perfect.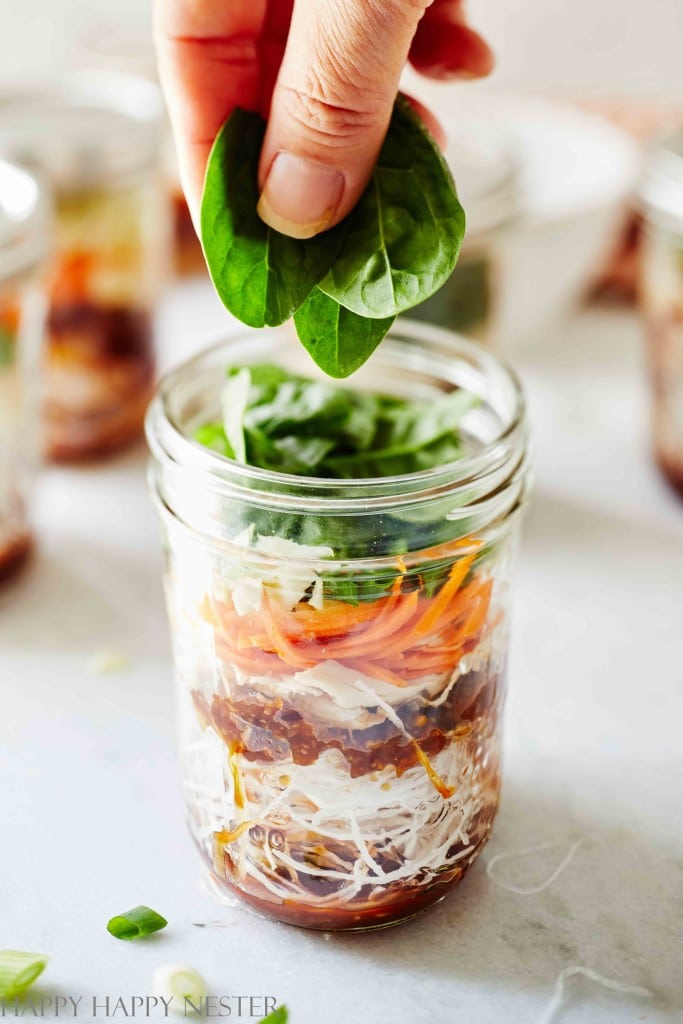 Spending less time cooking on weekends means more time at soccer games, hanging with family, or little daytime excursions. So, hang out with me and peruse this wonderful collection of simple dinners I'm sharing.
Saturday Chitchat with Janine – Volume 136
I recently made these quick mason jar dinners, and my husband doubted their taste.
As it turns out, they come together quickly and are incredibly delicious. The proof is in the pudding, or should I say broth, as he's enjoyed these noodles for two lunches this week and is already requesting more!
I understand that many of you are constantly on the go, shuttling your kids to games and activities, leaving little time for meal planning. Well, this post is tailor-made for you!
It can be challenging to steer clear of these quick, convenient dinners in our fast-paced world. But I truly believe that the best food is homemade! And food made at home can be fast, convenient, and delicious!
Personal Note from Janine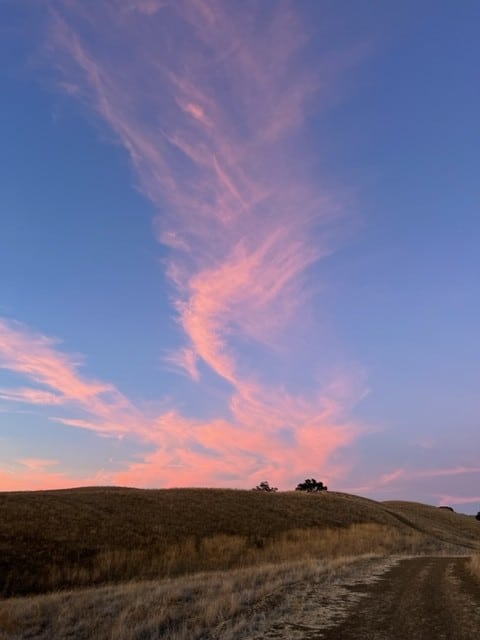 We reside in the foothills of Mt. Diablo State Park, so our evenings and weekends are often filled with hikes in the hills.
Hiking is one of my greatest passions when I'm not blogging. It has a beautiful way of clearing away stress and leaving me feeling completely relaxed.
With the days getting shorter, I'm trying to have dinner ready before we head out for our hike. That's why simple meals have become a necessity in our busy schedules.
I've discovered that preparing quick homemade meals doesn't mean compromising taste.
I love that we can enjoy delicious, nutritious dinners and still hit the trails in the evening after a day of work.
I hope you find this collection of lazy Sunday dinner ideas enjoyable.
So, find a cozy spot, grab a warm drink, and hang out for a bit!
Cheers,

PS: The photo to the right was taken by my brother, MyPhotography.com
This Week's Inspiration – Lazy Sunday Dinner Ideas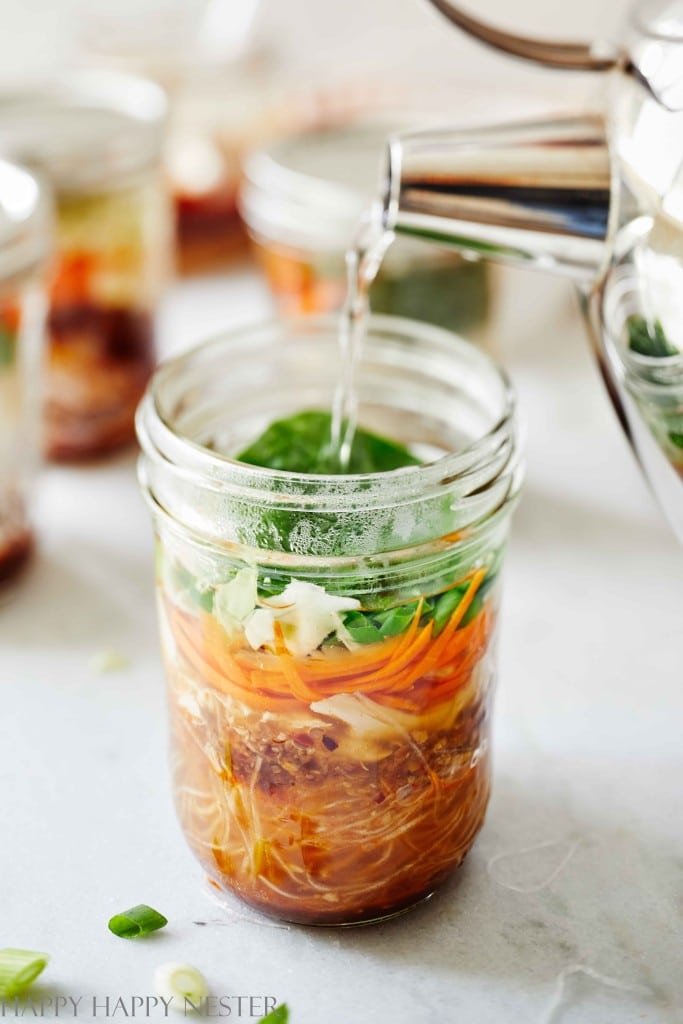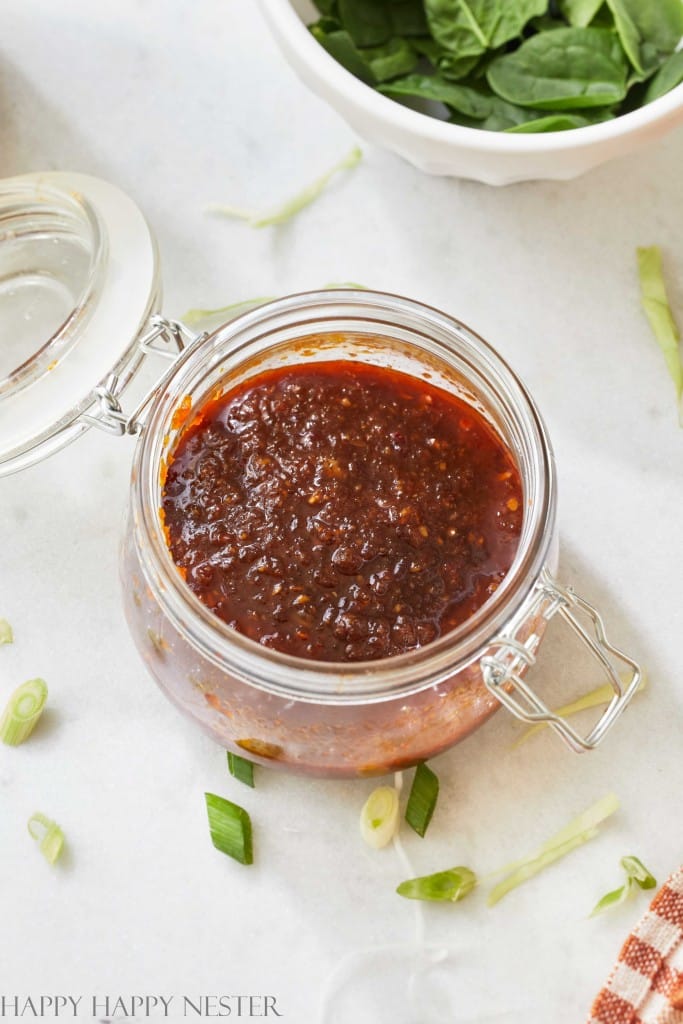 MASON JAR INSTANT NOODLES RECIPE
I'm a big fan of a quick meal that's also super tasty. These Mason Jar Instant Noodles are a delectable jarred meal option.
They're like having a delicious meal in a jar. You can set them up before a busy workweek and stash them in the fridge. When it's time for dinner or lunch, grab one, add some hot water, and in about ten to twenty minutes, you've got yourself a warm, hearty, and spicy Asian noodle soup. They're so convenient, nutritional, healthy, and tasty!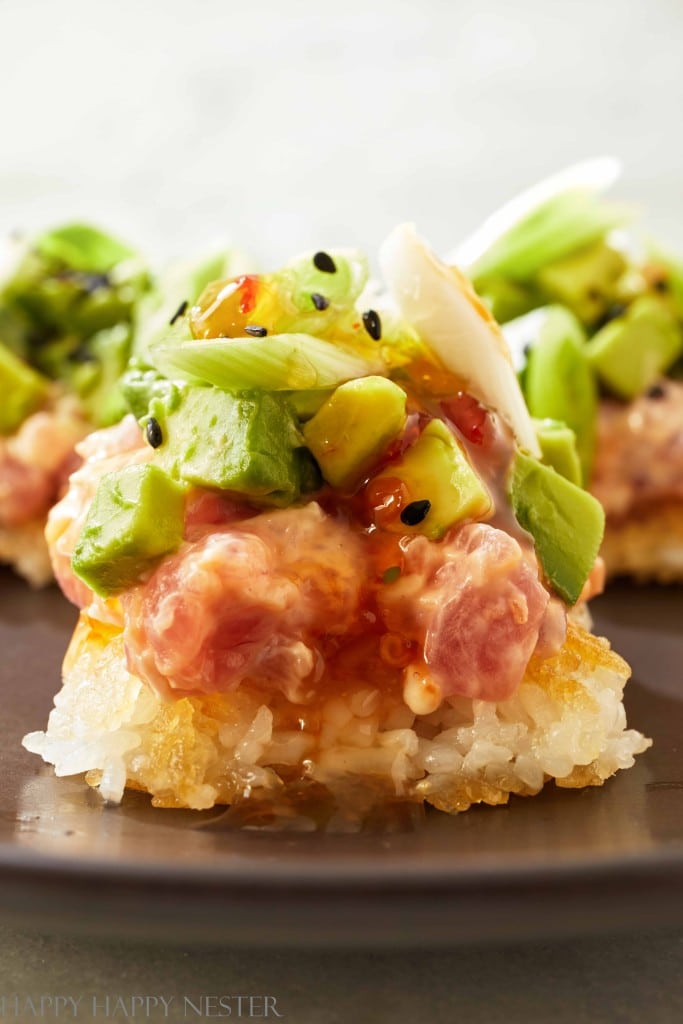 My initial encounter with Crispy Rice Sushi was at the renowned Nobu restaurant.
This delectable dish features crispy rice layered with diced fresh avocado, ahi poke blend, and a generous drizzle of sweet chili sauce.
The key to this appetizer is the crispy sushi rice fried until it's crunchy and light golden brown. It adds the perfect contrast to the ahi poke and avocado.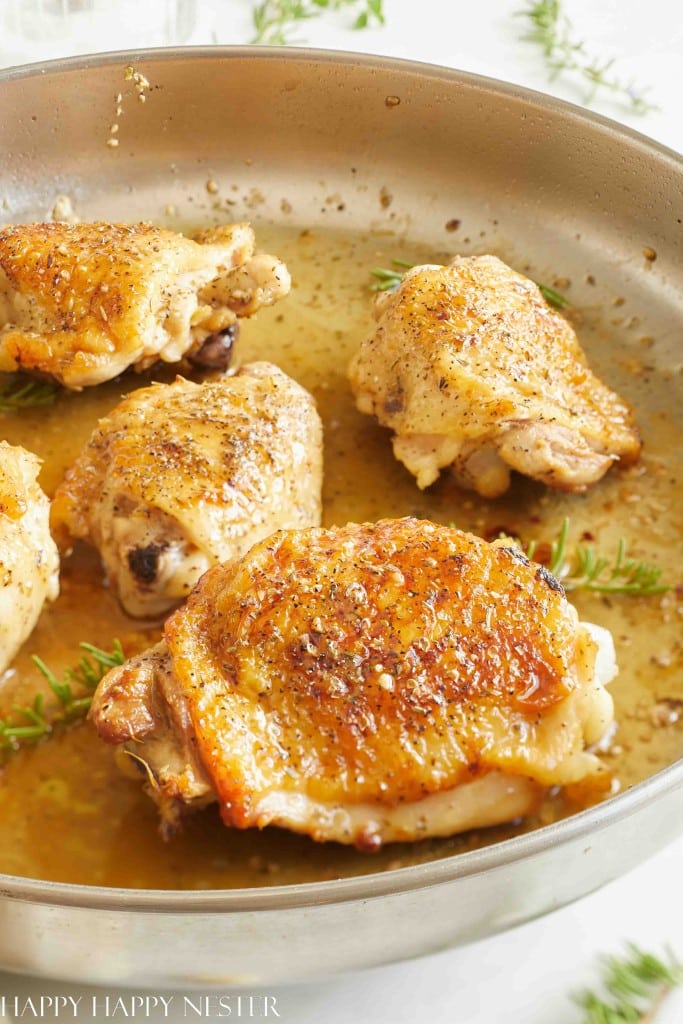 EASY CHICKEN IN ELECTRIC SKILLET
I stumbled upon this Easy Chicken in Electric Skillet Recipe while rushing to make dinner for my husband.
It's a chicken recipe that's tender and moist with a rich gravy sauce. You can use chicken breasts or boneless chicken thighs for this recipe.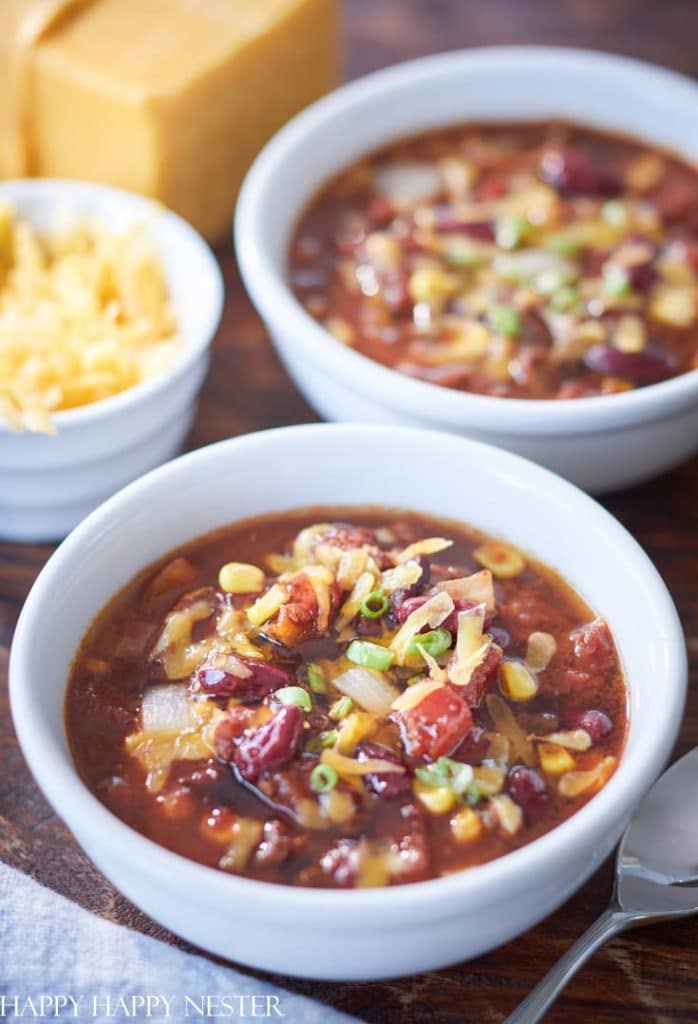 I love making this chili recipe when I'm busy and still want a home-cooked meal. This recipe is hearty and great if you are on a tight budget.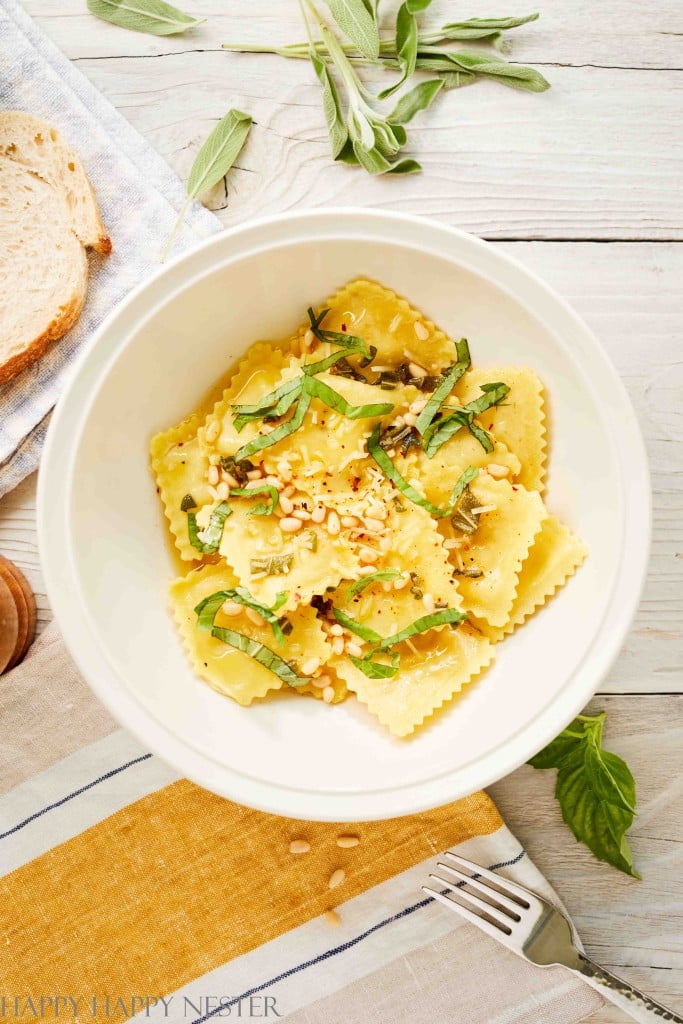 RAVIOLI WITH BROWN BUTTER SAGE SAUCE
This classic Ravioli with Brown Butter Sage Sauce is delicious and easy to make.
The buttery sage sauce goes beautifully with either cheese or pumpkin ravioli. Top this dish off with basil, parmesan, and French bread! This pasta dish tastes gourmet and only takes a few minutes to complete.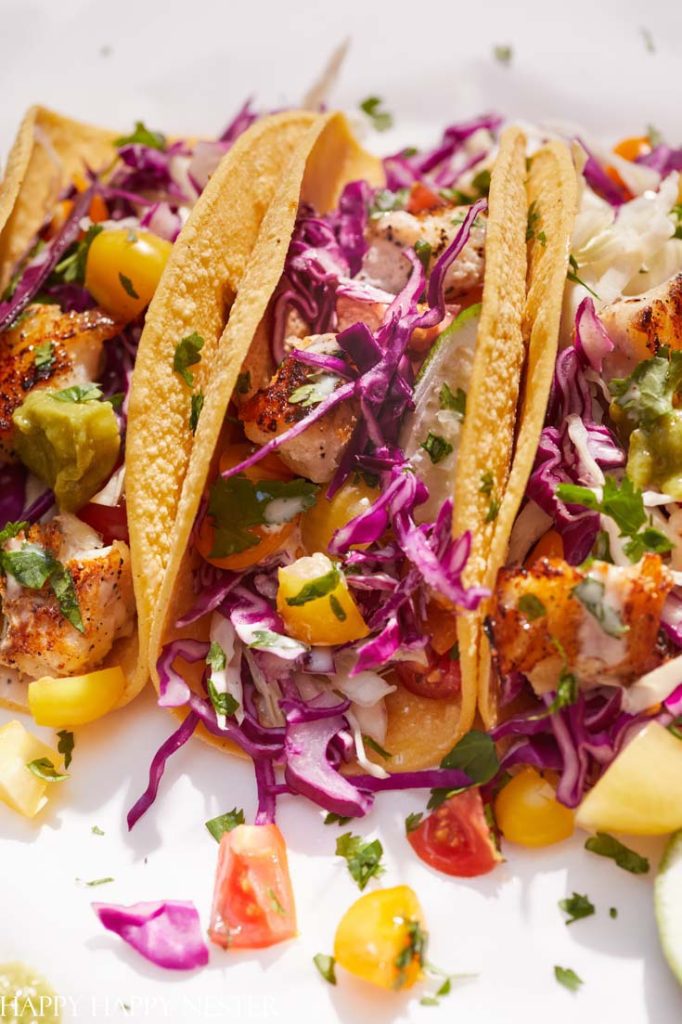 I love Easy Cod Fish Tacos! These tacos have a delicious coleslaw dressing that tops the crunchy red cabbage. The fish is simple to prepare and goes well with the creamy homemade taco sauce and fresh vegetables.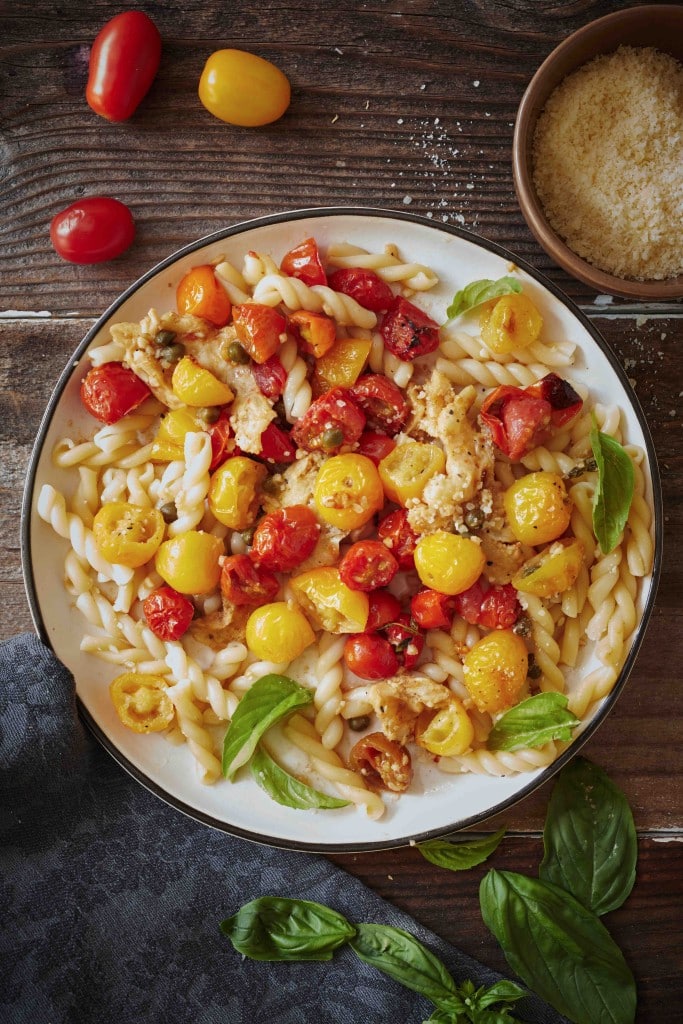 ROASTED TOMATO PASTA WITH CHERRY TOMATOES
This Roasted Tomato Pasta recipe is fantastic, thanks to its incredible blend of ingredients that brings out a unique and fresh flavor. Roasting fresh cherry tomatoes takes their sweetness to a new level and dials up the flavor, creating a sauce that epitomizes sun-ripened goodness. It's not just about the incredible taste – this dish is also a simple and quick dinner option.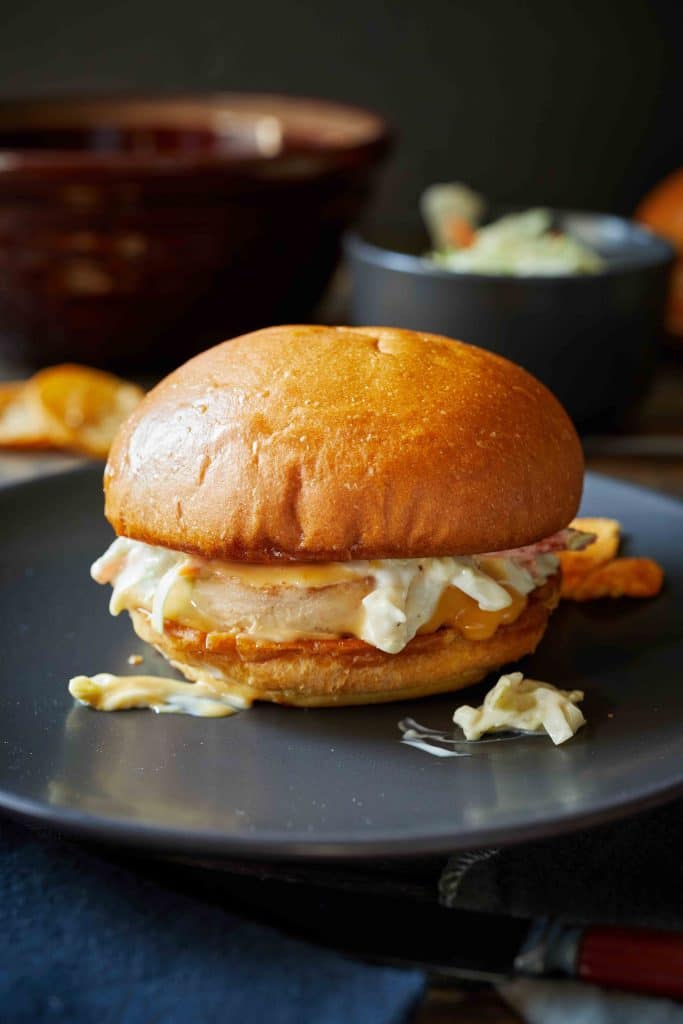 If you like quick and easy dinners, check out Trader Joe's Salmon Burgers. In mere minutes, you can have a delicious dinner. Pair it with creamy coleslaw and a delightful sweet sauce, all tucked into a toasted brioche hamburger bun.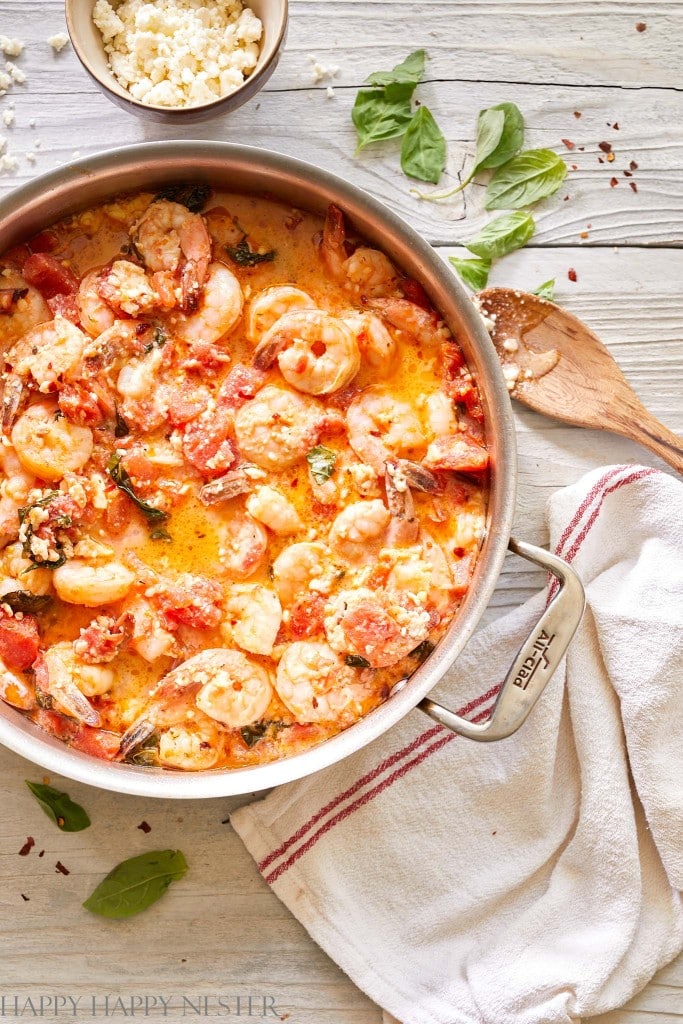 This Creamy Shrimp Pasta Recipe with White Wine perfectly combines flavors and textures.
I love how the creamy feta cheese sauce is paired with the sweet and salty shrimp, and adding tomato, basil, and chili pepper flakes takes it to the next level. And serving it all over penne pasta is just the perfect complement.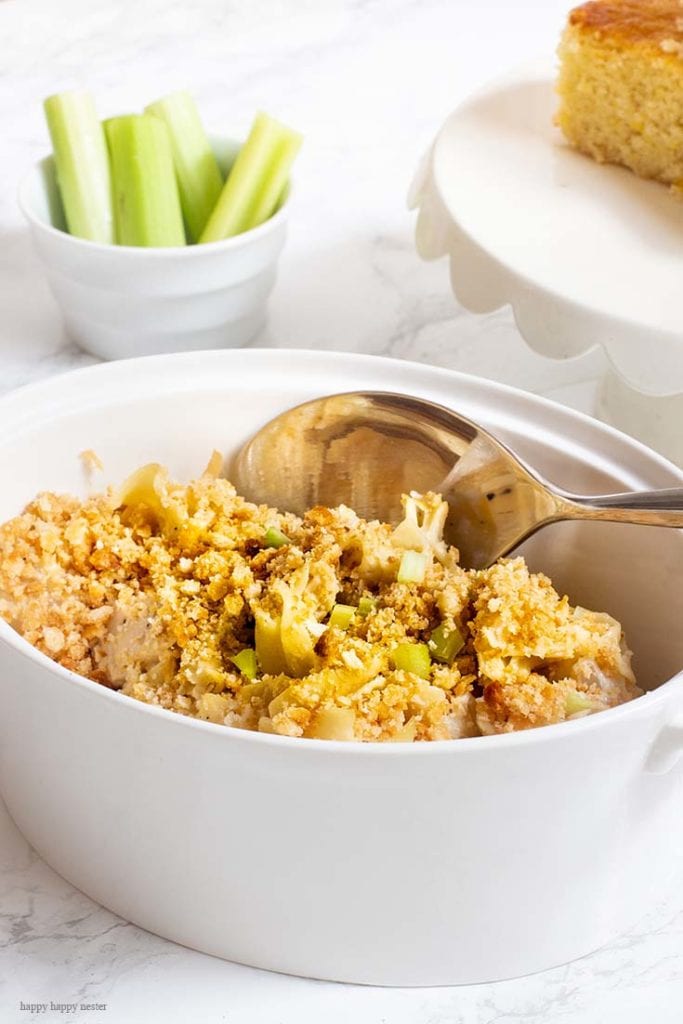 This is the Best Tuna Casserole Recipe that we have made for years. This recipe is my husband's comfort food, and there is nothing like a warm, yummy, old-fashioned tuna casserole for dinner.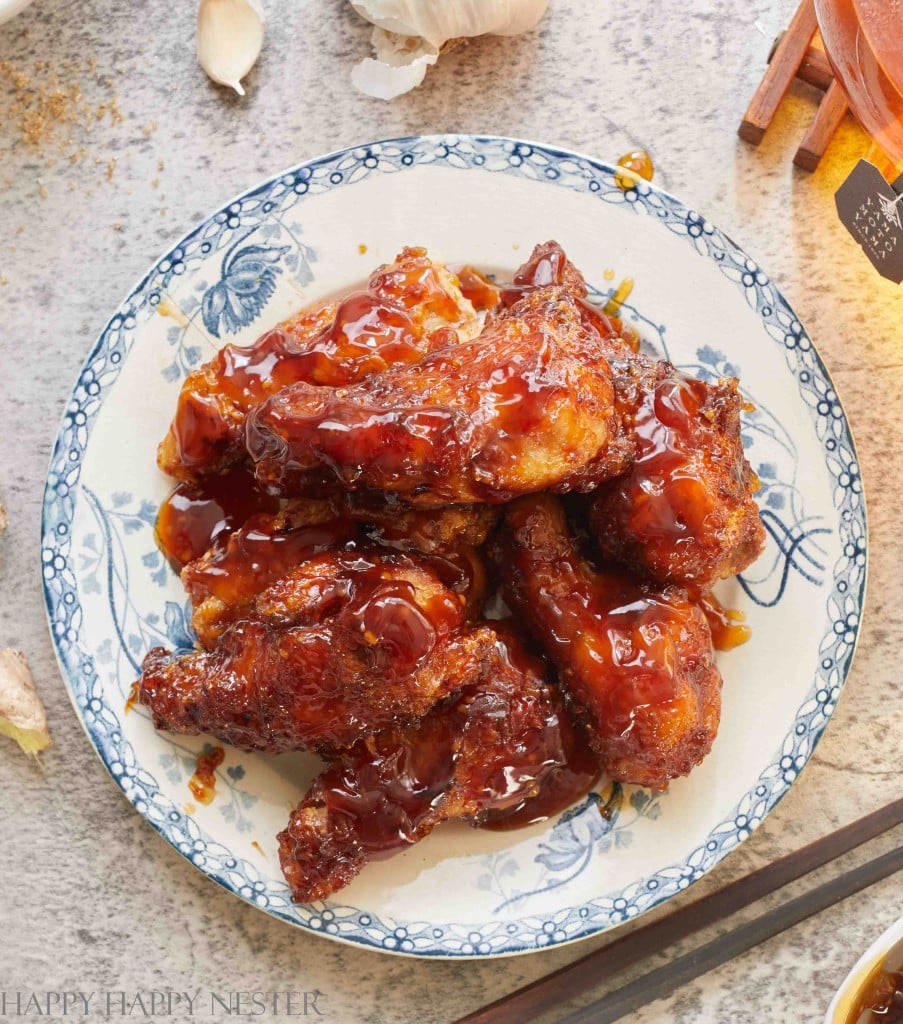 These Honey Baked Chicken Wings Recipe are gluten-free and have a sticky and crispy outer layer smothered in a thick layer of soy sauce, honey, brown sugar, ginger, and garlic. If you're looking for a chicken wing recipe, you can make it in an air fryer with fewer calories and fat but still yummy; this recipe is for you.
Boutique of the Week – Serena and Lily Rugs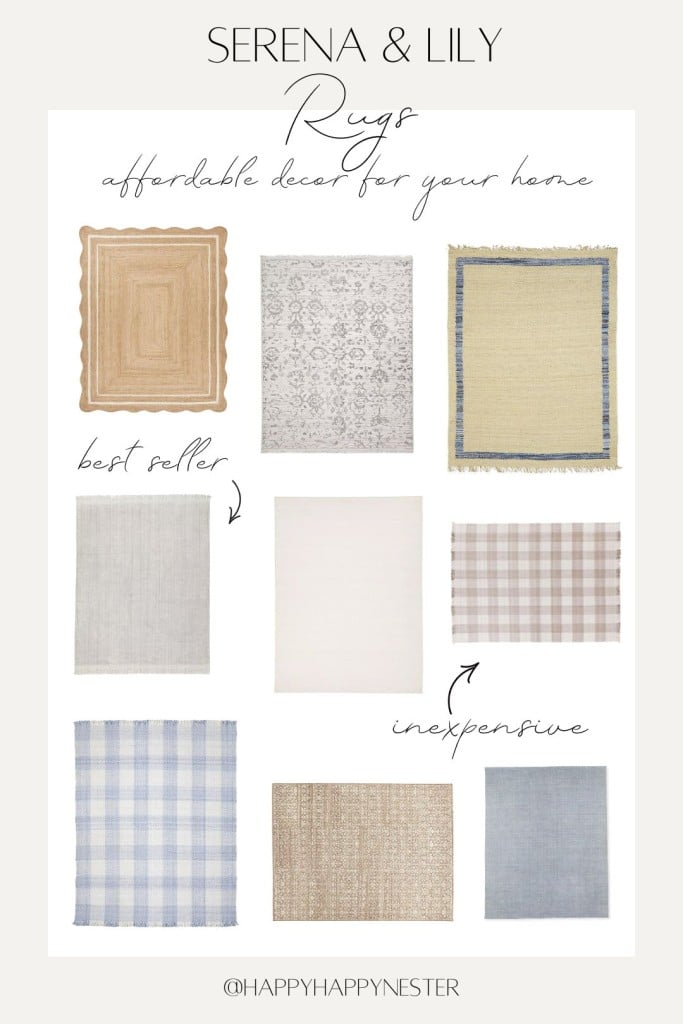 Check out this fantastic assortment of stunning Serena & Lily rugs! I've curated the finest selection in one post, making your shopping experience a time-saving delight.
My Favorite Things – More Dinner and Side Recipes!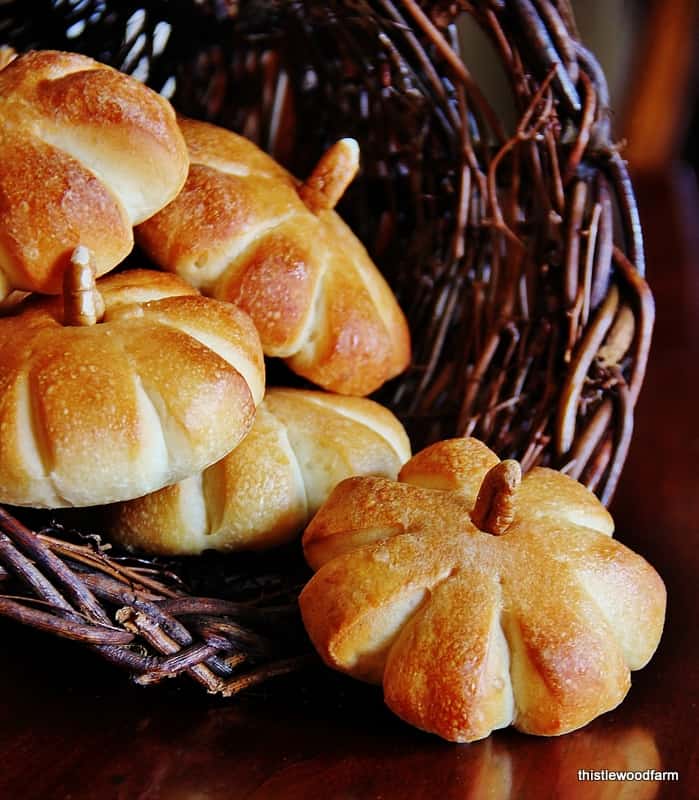 You know, KariAnne over at Thistlewood Farms consistently comes up with the most impressive projects. She is back in the kitchen this time, crafting these absolutely adorable pumpkin rolls. For the full recipe details, be sure to visit her website!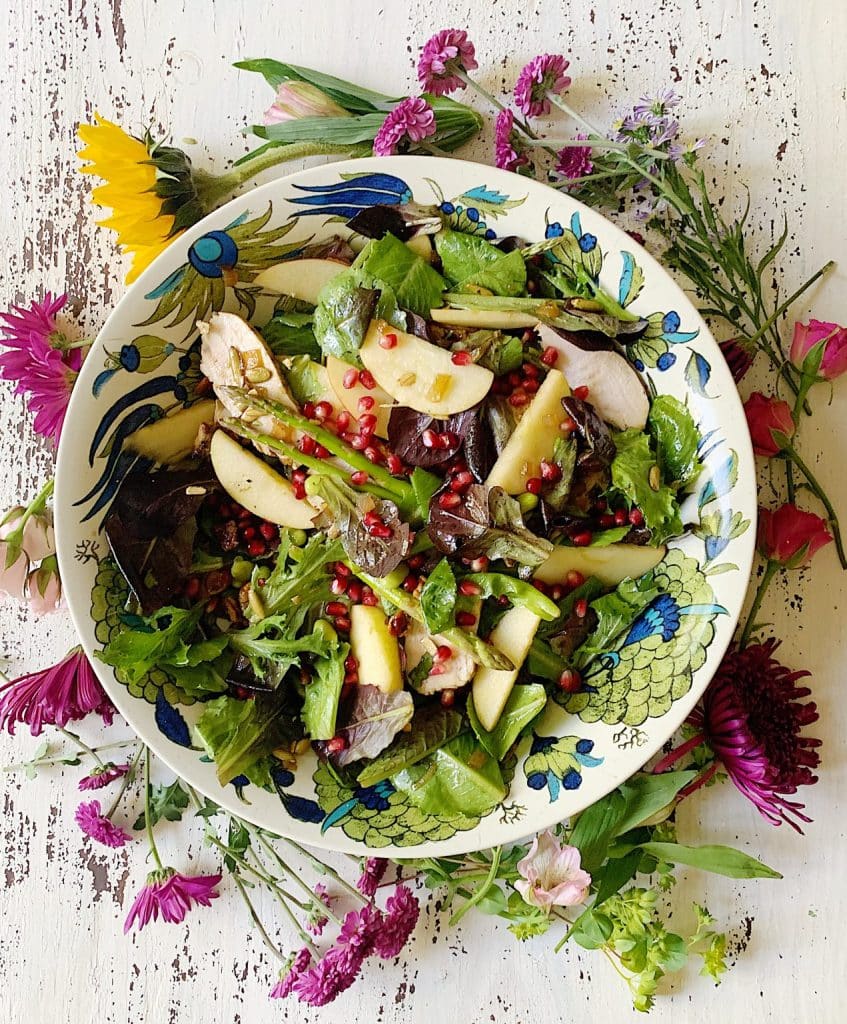 HARVEST SALAD WITH SWEET ONION DRESSING
You've got to check out Leslie's latest salad masterpiece at My 100 Year Old Home! She's got this incredible harvest salad that's a feast for the eyes and a healthy and mouthwateringly delicious side dish for dinner.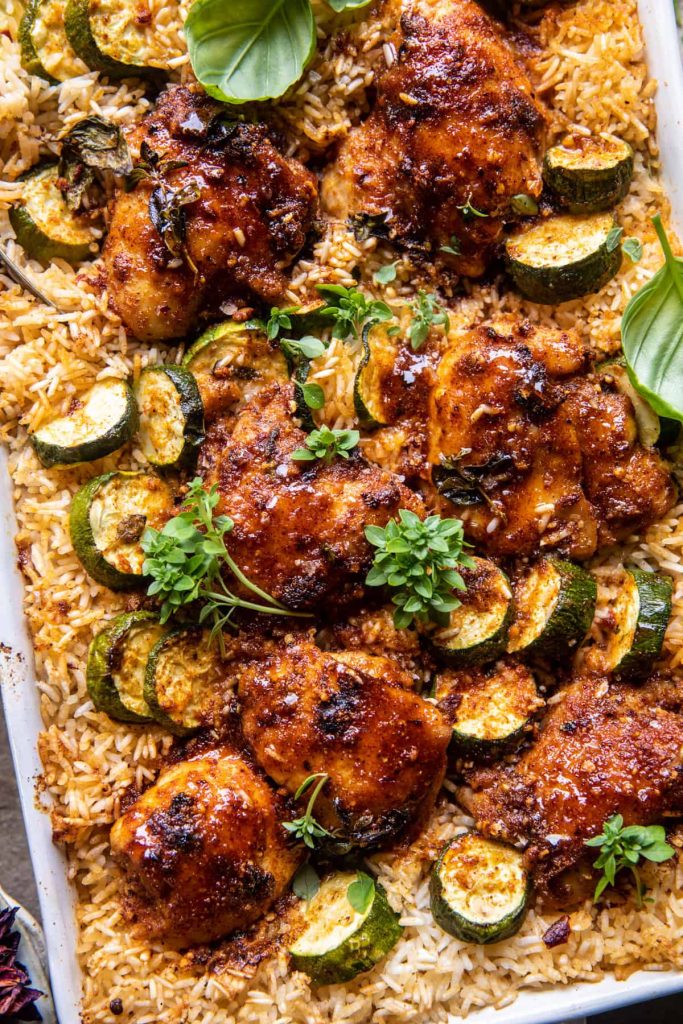 Tieghan at Half Baked Harvest is known for her mouthwatering dinner creations; this one-pan dish is no exception. The best part? Most prep involves baking, so once it's in the oven, you can relax and enjoy this delicious, simple meal!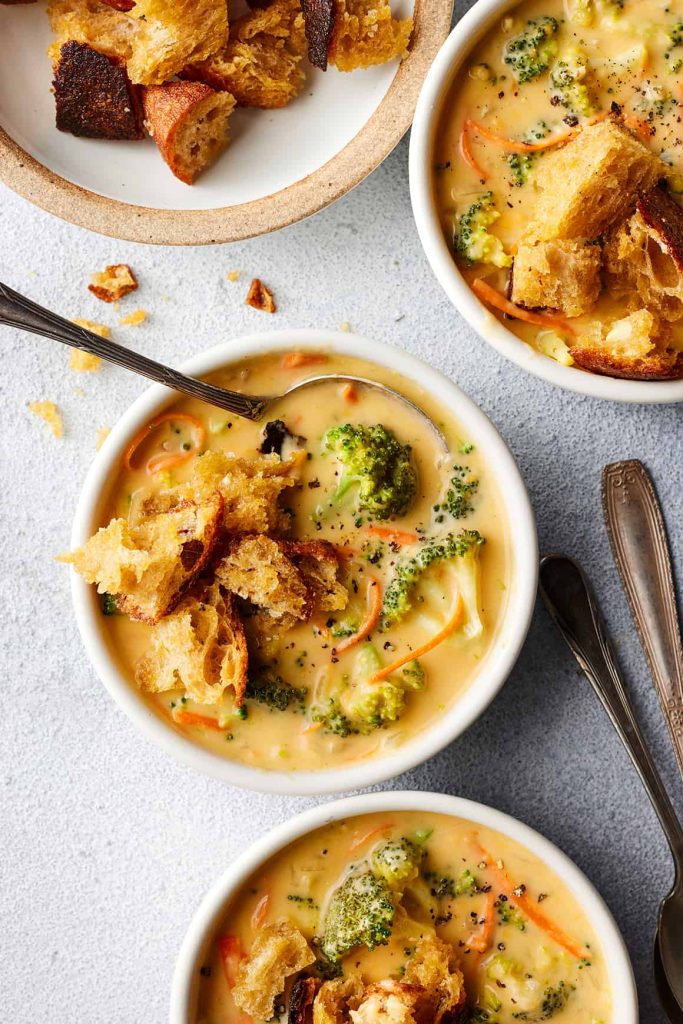 I'm a big fan of Love & Lemons' recipes, and their broccoli cheddar soup looks yummy. And let's not forget those rustic croutons – they add that perfect finishing touch to this comforting classic!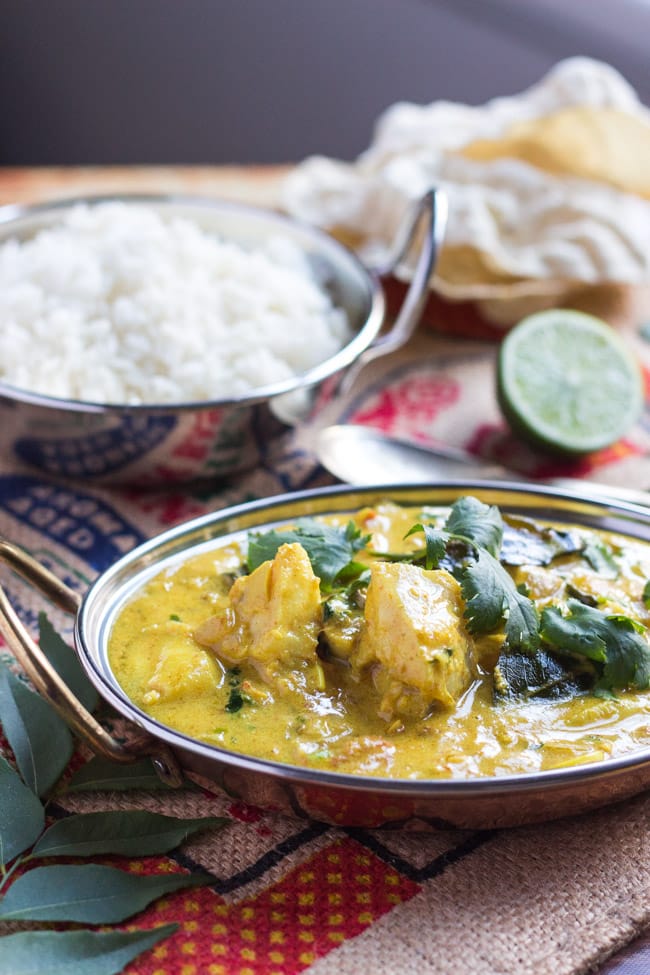 This fish curry recipe is an absolute hit with my family. Not only is it easy to whip up, but the flavors are truly outstanding. When served over a bed of fluffy basmati rice, it transforms into a comforting dinner that's hard to resist.
What's Trending On The Blog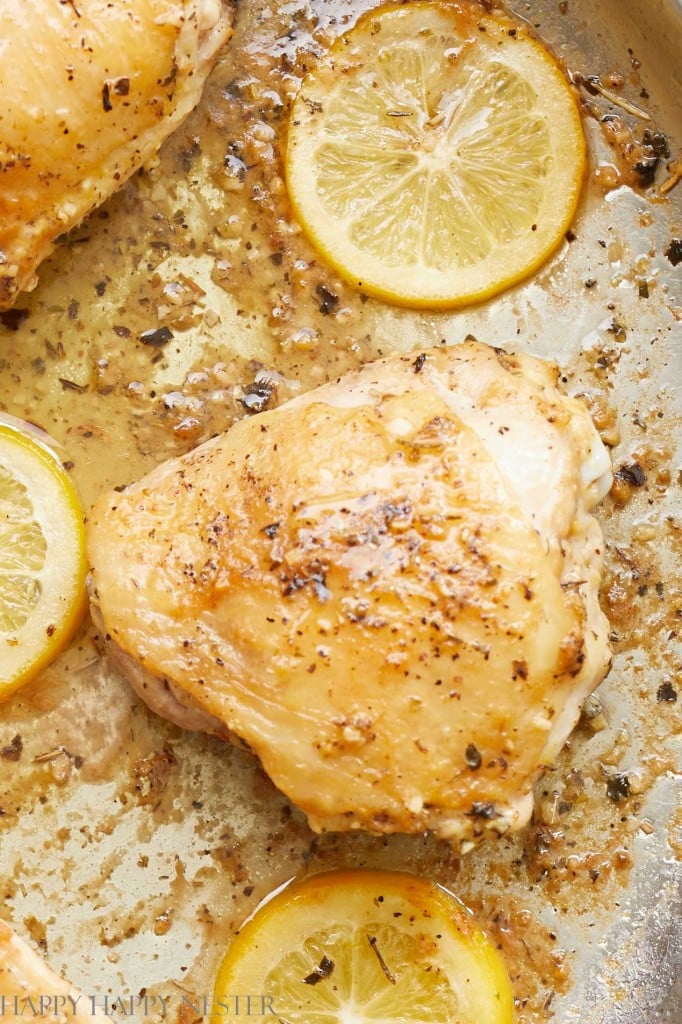 Pan Fried Chicken Thighs with a twist of lemon and herbs are refreshing and taste like a French dinner. And this lemon chicken is incredibly juicy and bursting with flavorful Herbes de Provence! I think adding lemon to any chicken dish makes it better.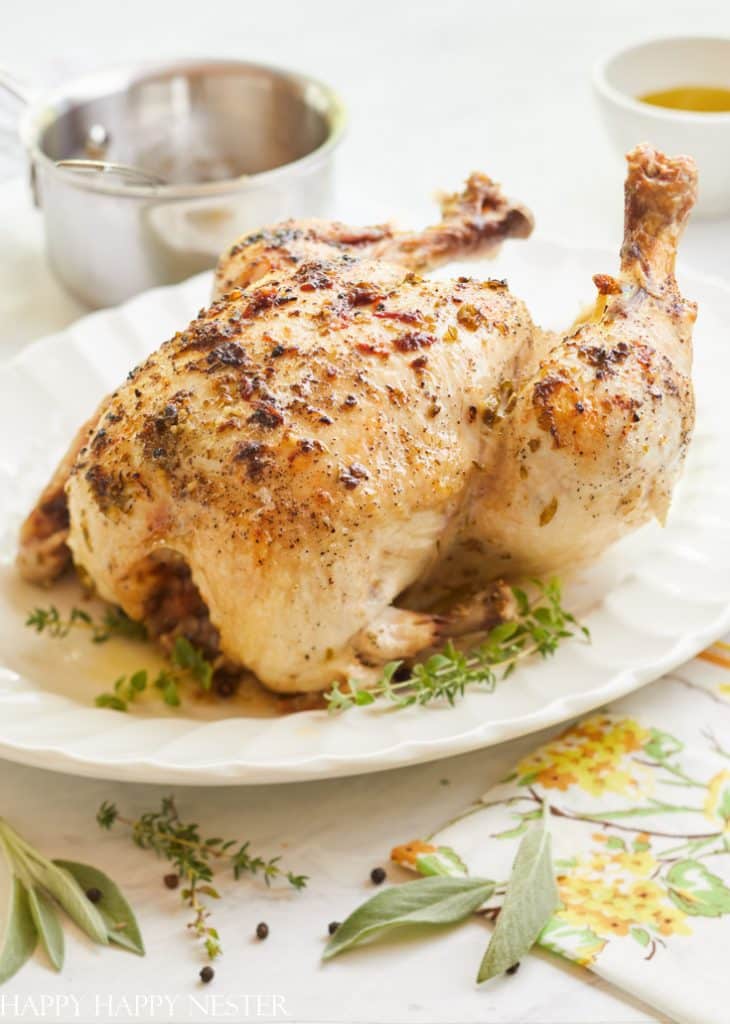 Rotisserie Chicken in Instant Pot is such an easy way to prepare chicken. A four-pound whole chicken takes 24 minutes to pressure cook and six minutes to roast in an oven.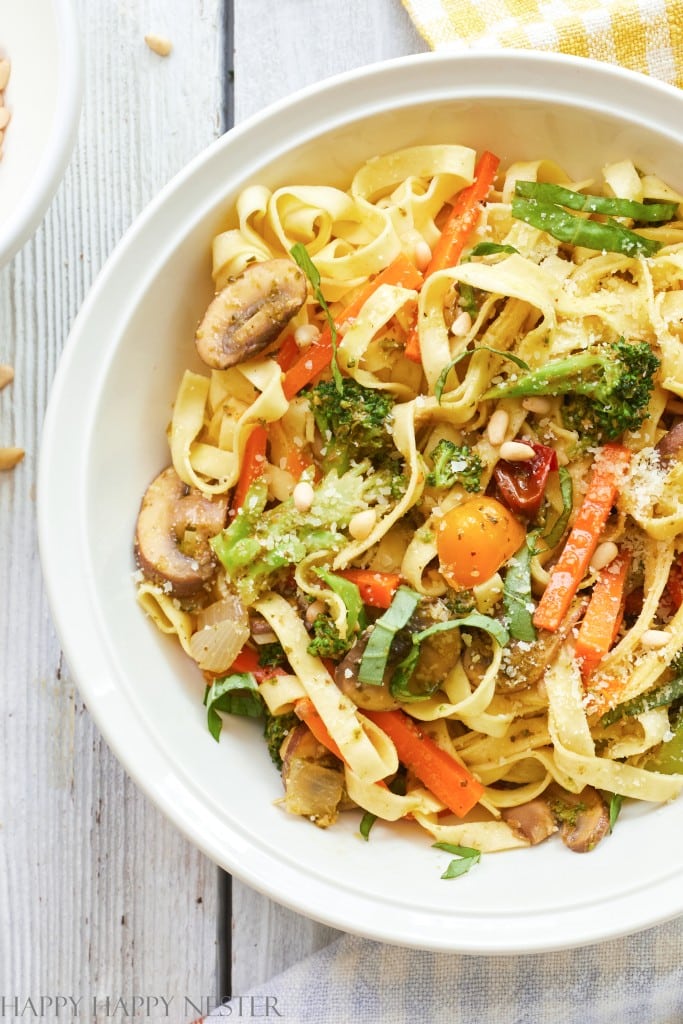 You'll love this inexpensive and easy-to-make Pesto Primavera recipe. It's a fresh veggie pasta that's bursting with yummy Italian flavors. Primavera means "spring" in Italian, so this dish typically features a variety of colorful vegetables that are in season in the spring. But really, you can use whatever veggies you like or have on hand.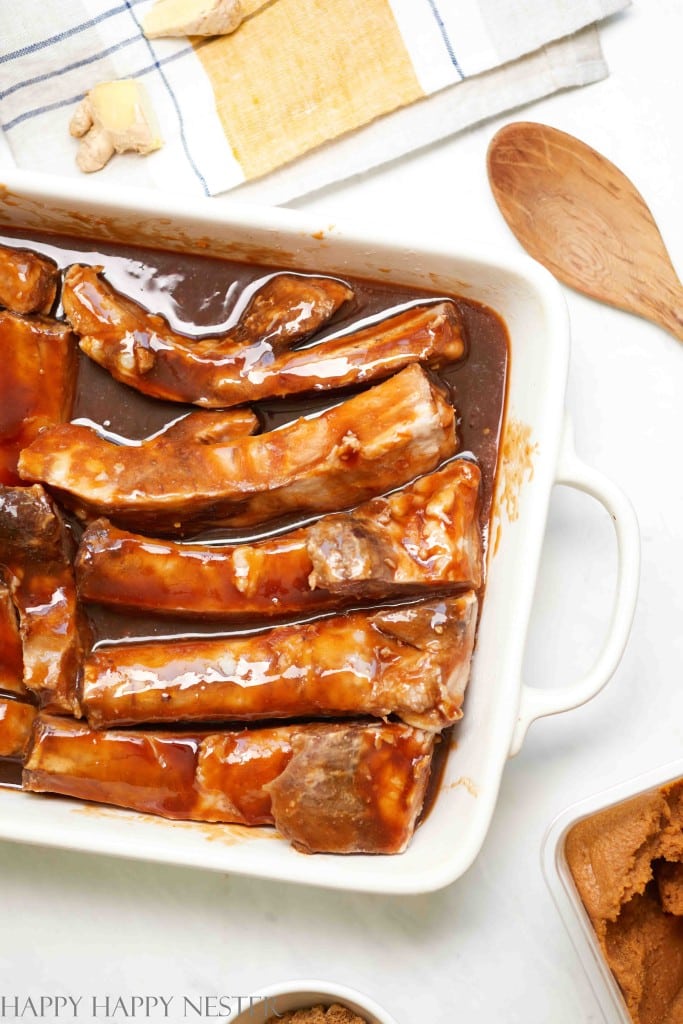 Here's the Best Marinade for a Pork Ribs BBQ recipe! The miso and brown sugar make such a thick, sweet, mouthwatering sauce that you've ever had, like no other BBQ rib sauce. They're so good that you'll be licking every last bit of sauce off the ribs.
This Week's Tip – Purple Sweet Potatoes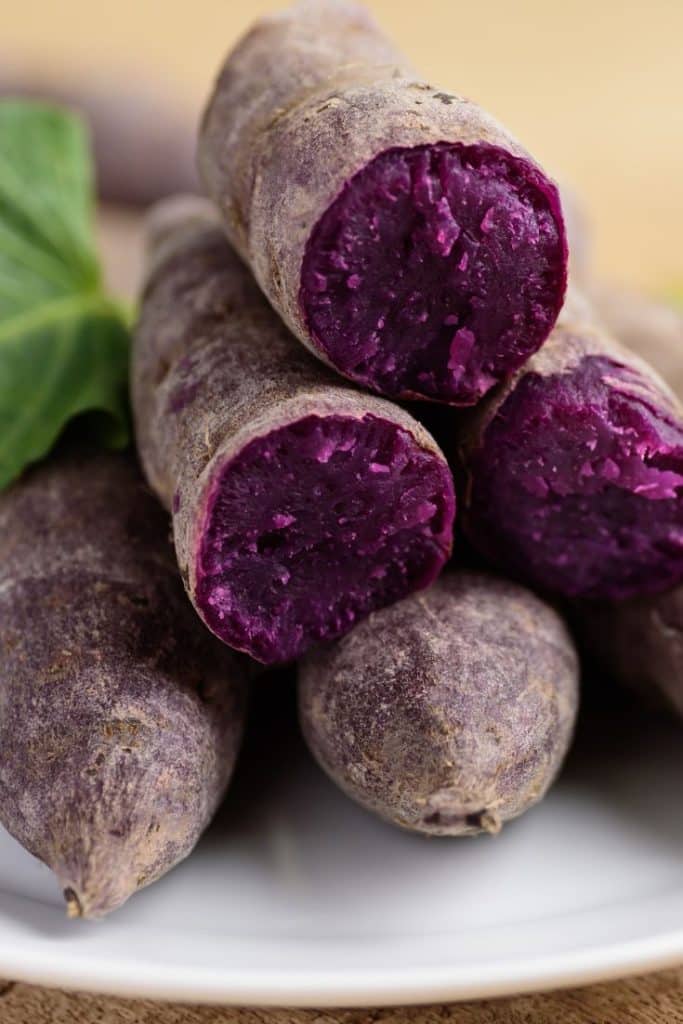 The Netflix show, "Live to 100: Secrets of the Blue Zones," highlighted the significance of purple sweet potatoes in the diet of Okinawa, Japan residents for longevity. I managed to find some at our nearby Whole Foods, but you can also purchase them online via this link.
I'm planning to roast them tonight, and I'll be sure to share how they taste!
Latest Obsession – Love & Lemons Cookbook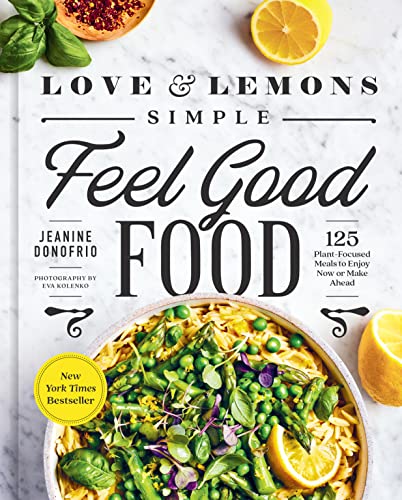 I recently made Love & Lemon's Eggplant Shwarma; it is a fabulous recipe! It is a vegetarian dish, but you can easily add chicken if you like. But, overall, the roasted eggplant and sweet potatoes filled the spot of meat surprisingly well!
By the way, if you are stuck in a dinner ideas rut, consider picking up a cookbook for fresh inspiration!
---
Thank you immensely for subscribing to my newsletter and being an integral part of my community! Your support and comments mean the world to me.
Wishing you a fantastic weekend ahead, and don't forget to try one of these 20 lazy Sunday dinner ideas!
Cheers!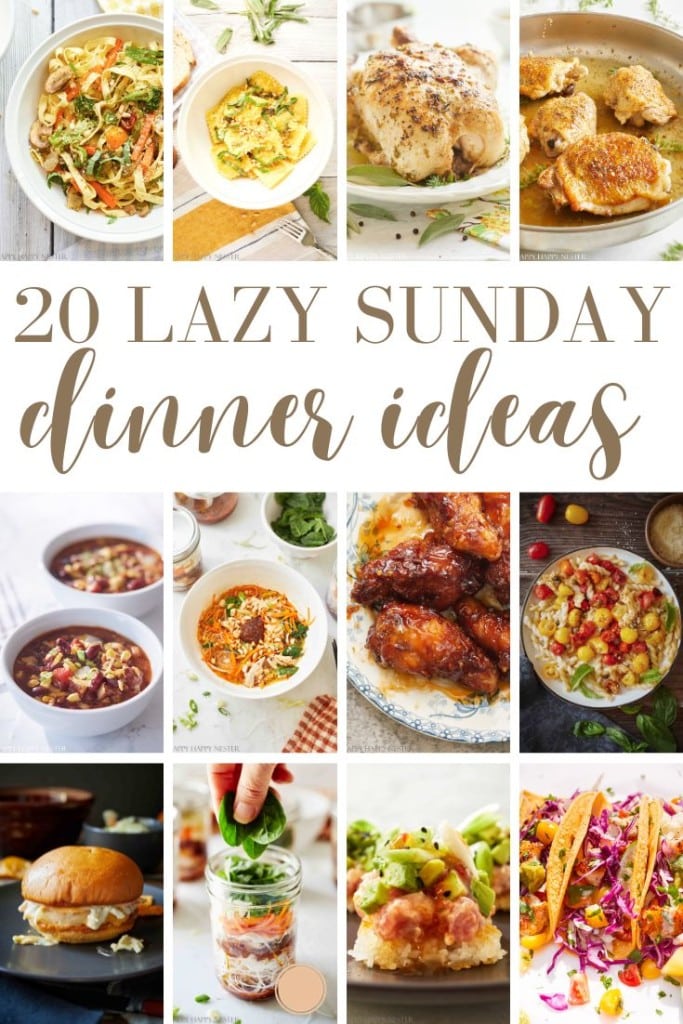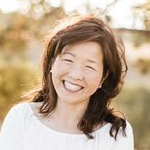 Latest posts by Janine Waite
(see all)