Oh man, let me tell you why I'm all about Memorial Weekend Recipes! First, it's a long weekend, which means more time to chill out, soak up the sun, and enjoy some seriously delicious food.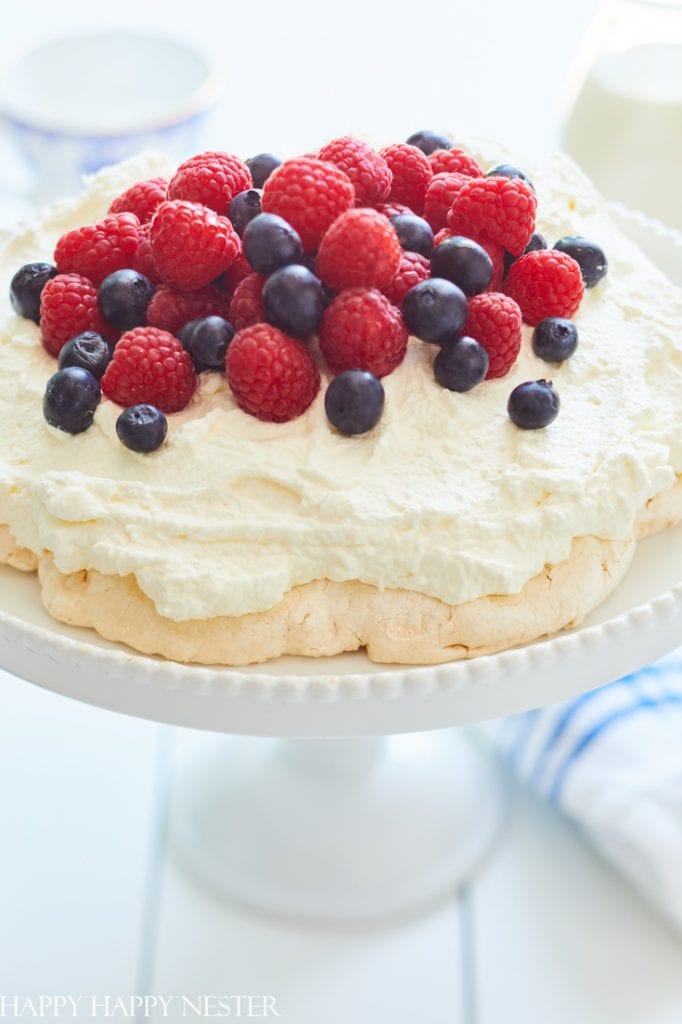 It's like a food lover's dream come true!
Now, let's talk about the recipes themselves. Ribs, burgers, hot dogs, you name it – everything tastes better when it's grilled to perfection.
Memorial Day weekend is about firing up that grill and going out with some mouthwatering barbecue. I'm getting hungry just thinking about it!
But it's not just about the classics. Memorial Day also marks the unofficial start of summer, which means embracing all those vibrant, fresh flavors is time.
I'm talking about colorful salads bursting with ripe tomatoes, crisp cucumbers, and juicy watermelon.
And wait to start on the grilled corn on the cob slathered in butter and sprinkled with spices.
That stuff is pure magic!
And let's remember the desserts. Memorial Day weekend is the perfect excuse to indulge in adorable treats.
I'm talking about homemade ice cream, fruity popsicles, and s'mores galore. It's like a sugar rush paradise!
Memorial Day weekend is a time to kick back, relax, and enjoy good company. But you know what the best part is? It's all about getting together with family and friends.
And what better way to bring people together than with some fantastic food? Whether it's a backyard barbecue or a potluck picnic, these recipes make everyone feel happy and satisfied.
So yeah, that's why I love Memorial Day weekend recipes. They're a delicious celebration of summer, sunshine, and good times with loved ones.
Summer wouldn't be the same without it, my friend.
It's a foodie's paradise, and I can't wait to dive into all this holiday's mouthwatering dishes. Let's get cooking and make some unforgettable memories!
Saturday Chitchat with Janine – 120
Hey there!
Have you got any fun plans this Memorial weekend?
My son is visiting this year, and we are celebrating my (late) birthday with him and the family!
But amid all of the plans and adventures, we will still find the time to relax by the pool and enjoy the summer weather.
My husband and I have finally finished planting our new flowers and plants and spreading the mulch.
So you could say that we are ready to sit back, relax, and not a garden for one weekend 😉
I hope you all have a wonderful weekend with sweet friends and family!
See you soon,

Personal Note from Janine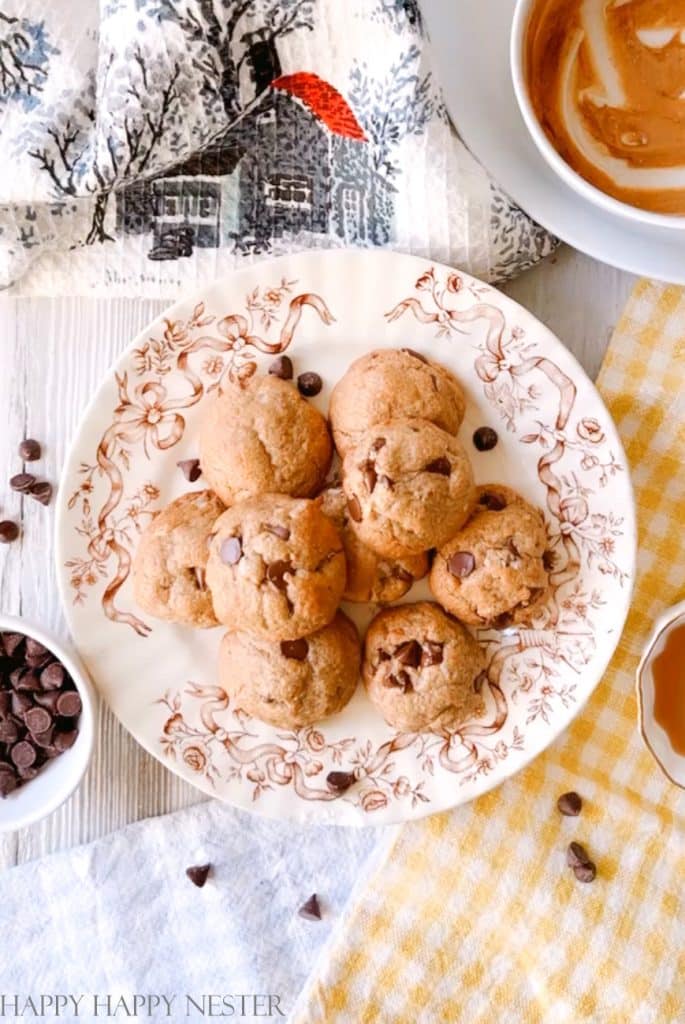 Our son is finally coming back home today for Memorial Day! He's been living up in Seattle, and the last time he visited was way back in February.
This Memorial Day is a mix of emotions for us because my daughter will be heading off to college in the fall. So, we've planned to make the most of the next couple of days and have some fun with the kids.
And of course, a home visit wouldn't be complete without some freshly baked homemade cookies. I just finished making a batch for the weekend, and I decided to experiment with a few new versions.
I whipped up a batch of gluten-free peanut butter cookies with only four ingredients. They're super easy to make and incredibly tasty.
If you're not a fan of overly sweet cookies, you can reduce the amount of brown sugar. The new versions I made today are a bit less sweet, and I added some extra yummy ingredients.
Leave it to me to come up with a more complicated cookie recipe.
Well, I hope you have an amazing weekend, just relaxing and enjoying the sunshine.

PS: I'm not sure how I mixed up the photos on the blog post, but the cookies actually are more of a ball shape like the above photo.
This Week's Inspiration – Memorial Weekend Recipes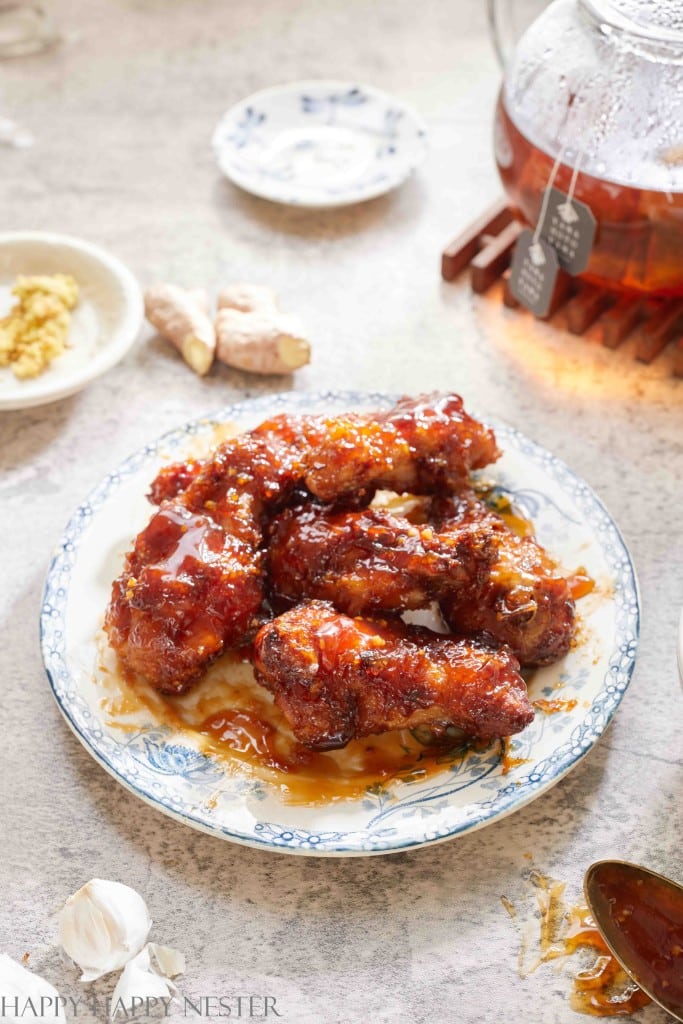 These Honey Baked Chicken Wings Recipe are gluten-free and have a sticky and crispy outer layer smothered in a thick layer of soy sauce, honey, brown sugar, ginger, and garlic.
If you're looking for a chicken wing recipe, you can make it in an air fryer with fewer calories and fat but still yummy; this recipe is for you.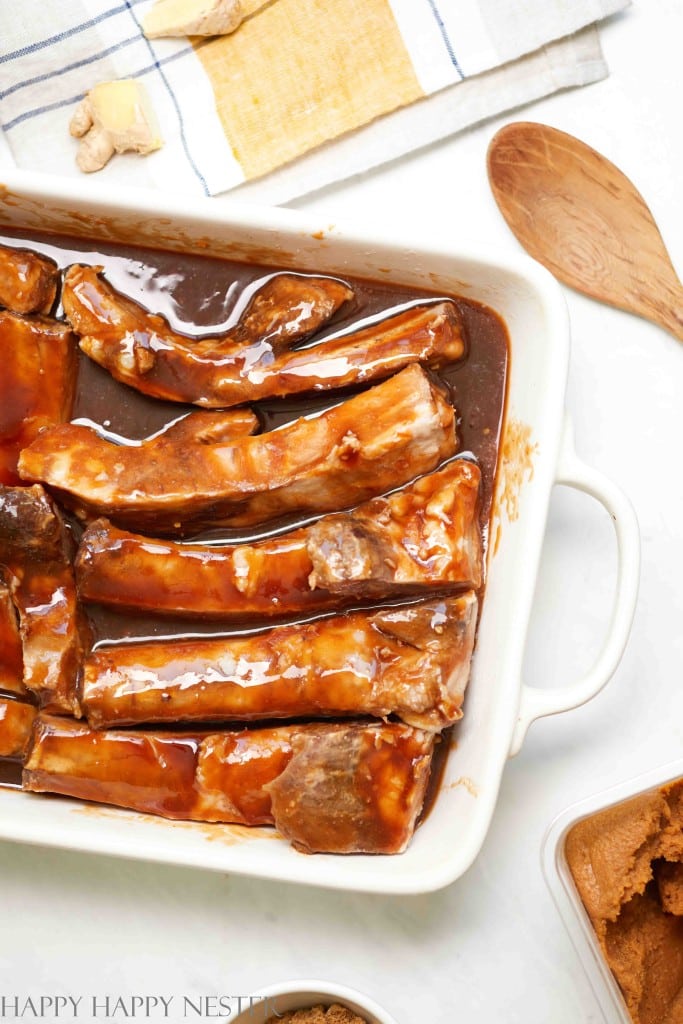 Here's the Best Marinade for Pork Ribs BBQ recipe! The miso and brown sugar make such a thick sweet mouth-watering sauce that is like no other BBQ rib sauce you've ever had.
They're so good that you'll be licking every last bit of sauce off the ribs.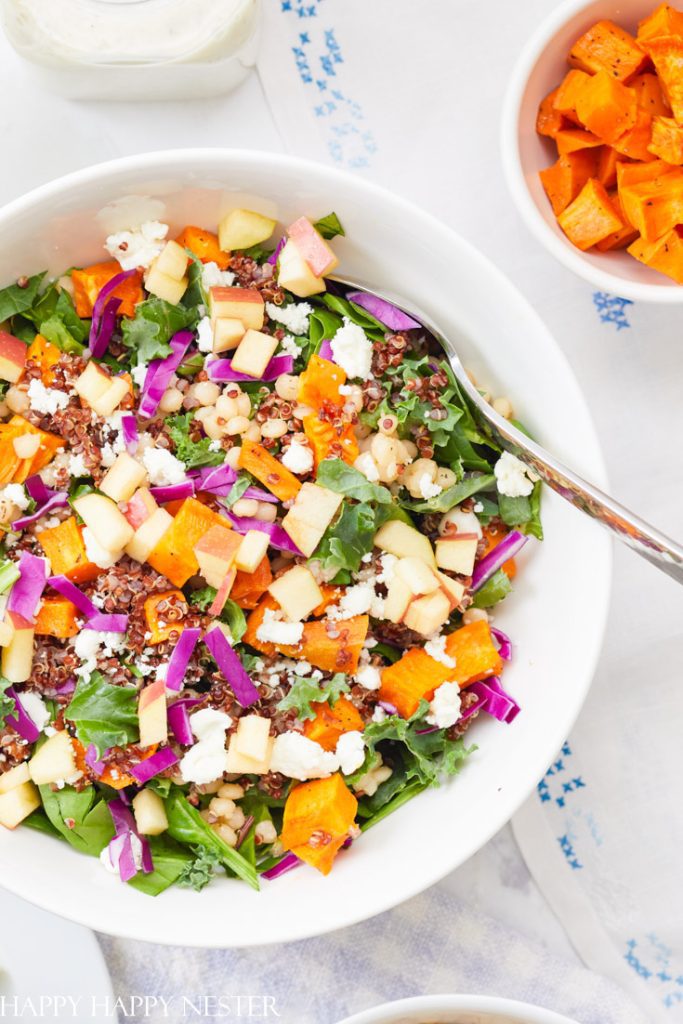 Couscous and Sweet Potato Salad
I love a healthy salad, and this Couscous and Sweet Potato Salad Recipe is one of my favorites! We add some grilled protein on the side and make this salad our meal.
The roasted sweet potatoes are yummy, and it pairs so nicely with the kale and couscous.
Try this super easy-to-make Crispy Calamari Salad recipe. Add wonton salad strips and pre-made breaded calamari, and you have a light salad.
The results of all my experimenting are this simple salad recipe that I'm sharing with you today!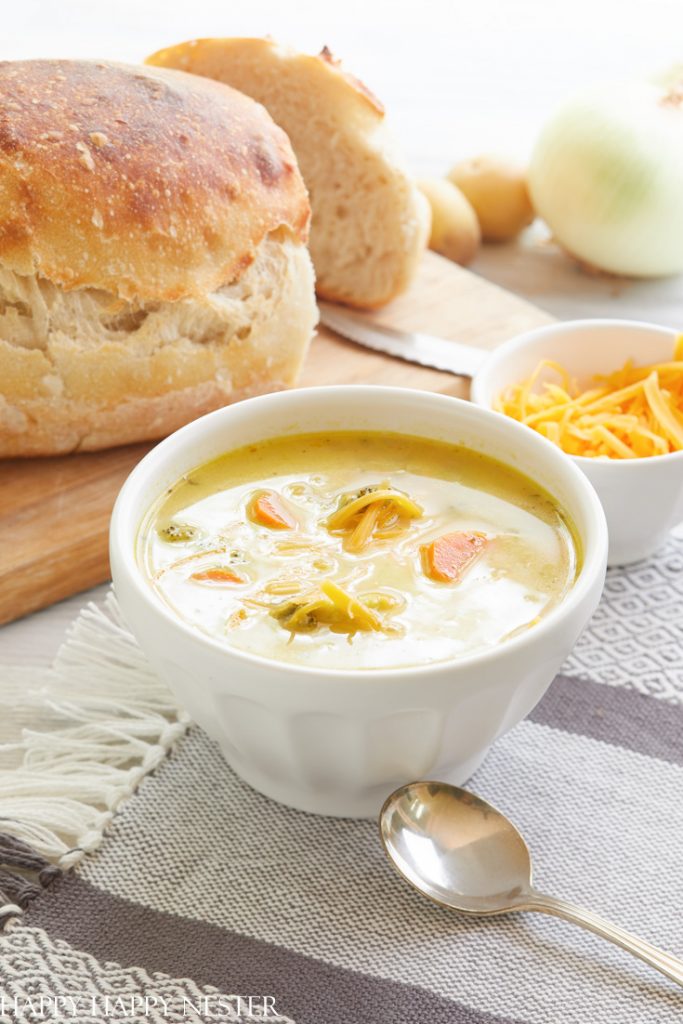 Easy Homemade Broccoli Cheddar Soup
This Easy Homemade Broccoli Cheddar Soup is packed with onions, potatoes, carrots, and broccoli. It's similar to the famous Panera recipe but better.
It's creamy and thick and has a rich spice that makes it different from other soups. And it's a soup that simmers for only 30 minutes!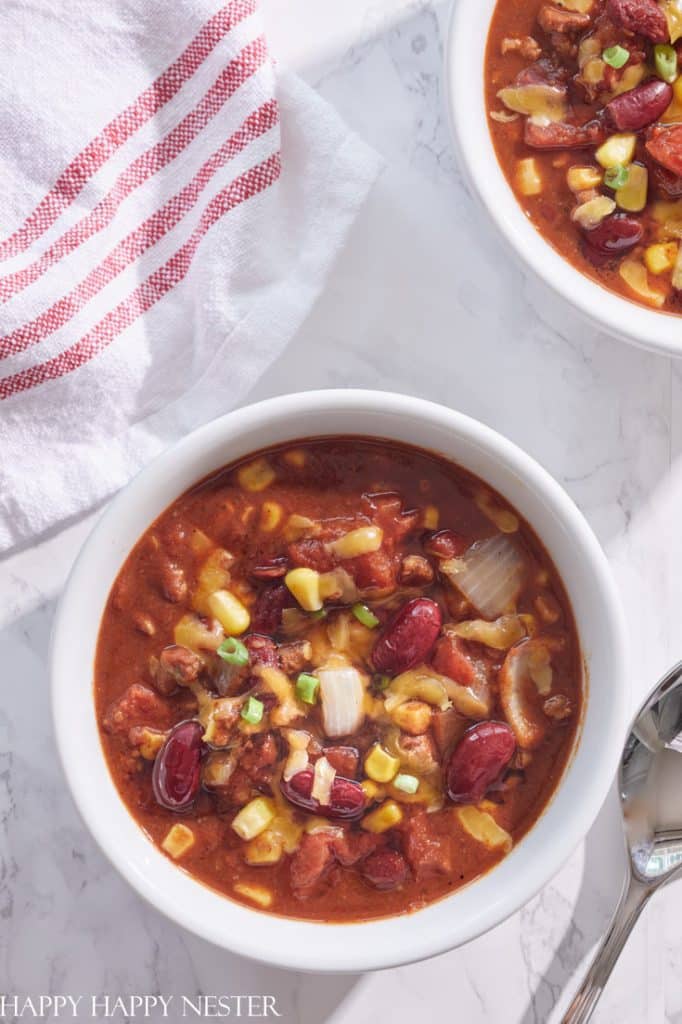 I'm sure you have a lot of small appliances in your kitchen, and hopefully, you own a Crock-Pot. Because today we are talking about my Crock-Pot Easy Chili Recipe.
I love making this chili recipe when I'm busy and I still want a home-cooked meal. This recipe is hearty and great if you are on a tight budget.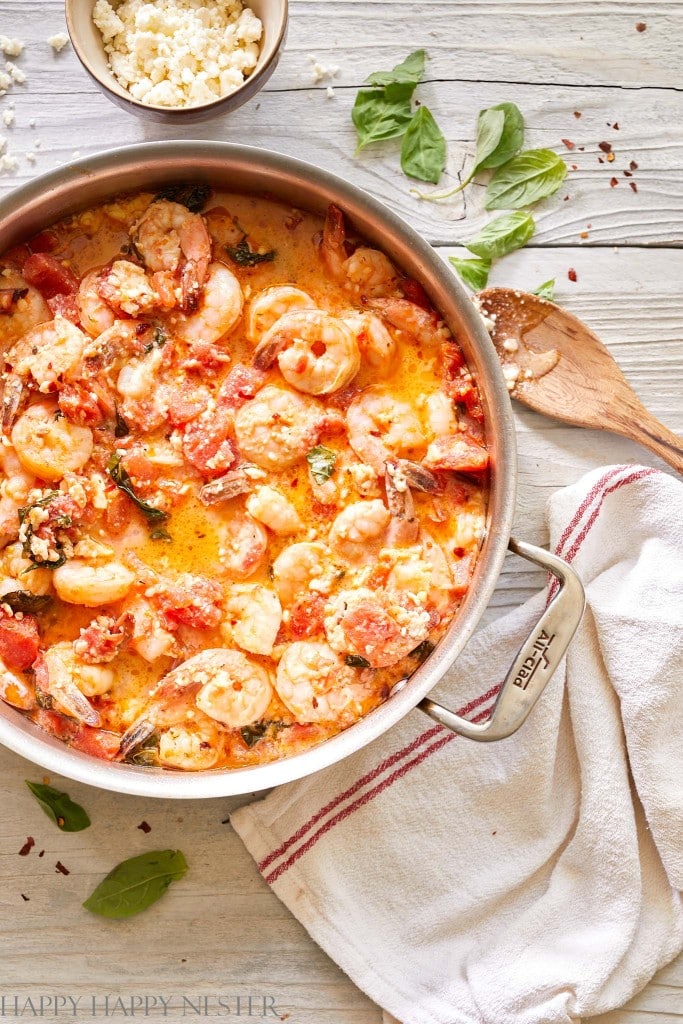 This Creamy Shrimp Pasta Recipe with White Wine is the perfect combination of flavors and textures. I love how the creamy feta cheese sauce is paired with the sweet and briny shrimp, and the addition of tomato, basil, and chili pepper flakes really takes it to the next level.
And serving it all over penne pasta is just the perfect complement.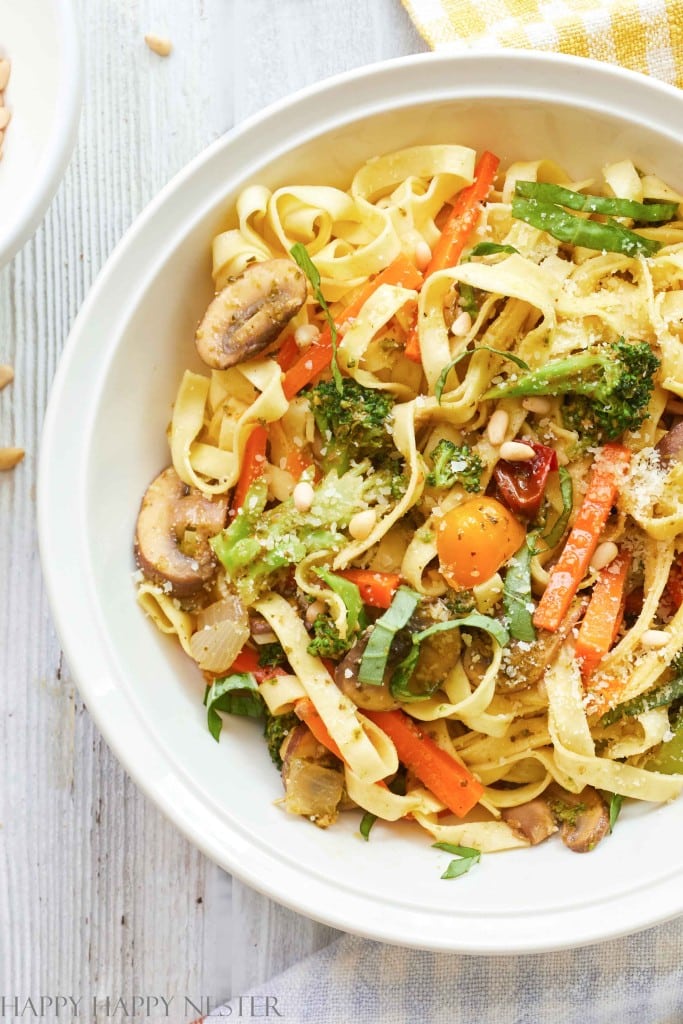 You'll love this inexpensive and easy-to-make, Pesto Primavera recipe. It's a fresh veggie pasta that's bursting with yummy Italian flavors.
Primavera means "spring" in Italian, so this dish typically features a variety of colorful vegetables that are in season in the spring. But really, you can use whatever veggies you like or have on hand.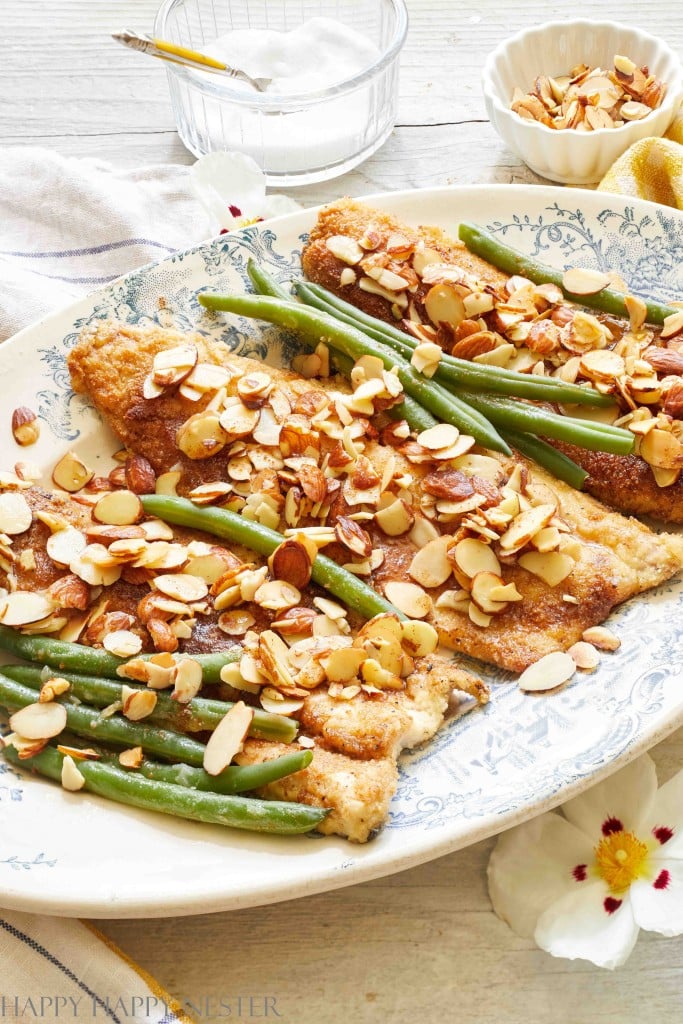 This Recipe for Trout Almondine combines brown butter and crispy almonds. This delicious combination adds a rich and nutty flavor to the trout. Brown butter is made by cooking butter until the milk solids turn golden brown, resulting in a deep, nutty taste.
The sliced almonds, when toasted until crispy, provide a delightful crunch and enhance the overall texture of the dish.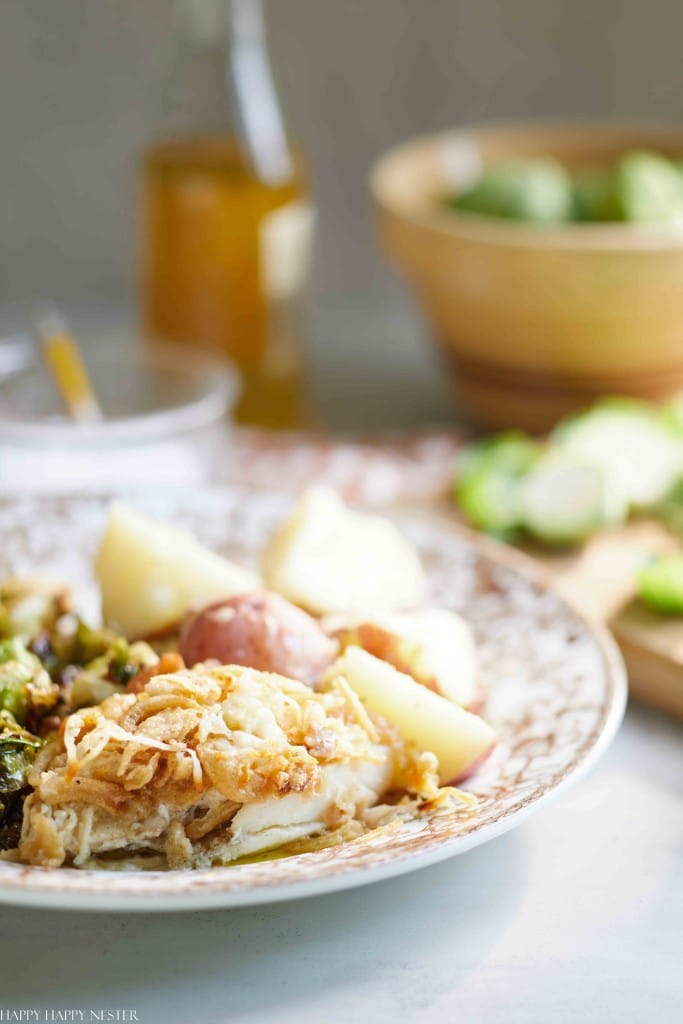 Parmesan Crusted Halibut Recipe
This Parmesan Crusted Halibut is an old-time family recipe! The crispy cheese topping that is smoother in butter is so delicious!
If you have anyone you know who doesn't like fish for dinner, this recipe will convert them. The fish tastes very mild in flavor, and the butter, onions, and parmesan cheese make this recipe so delicious!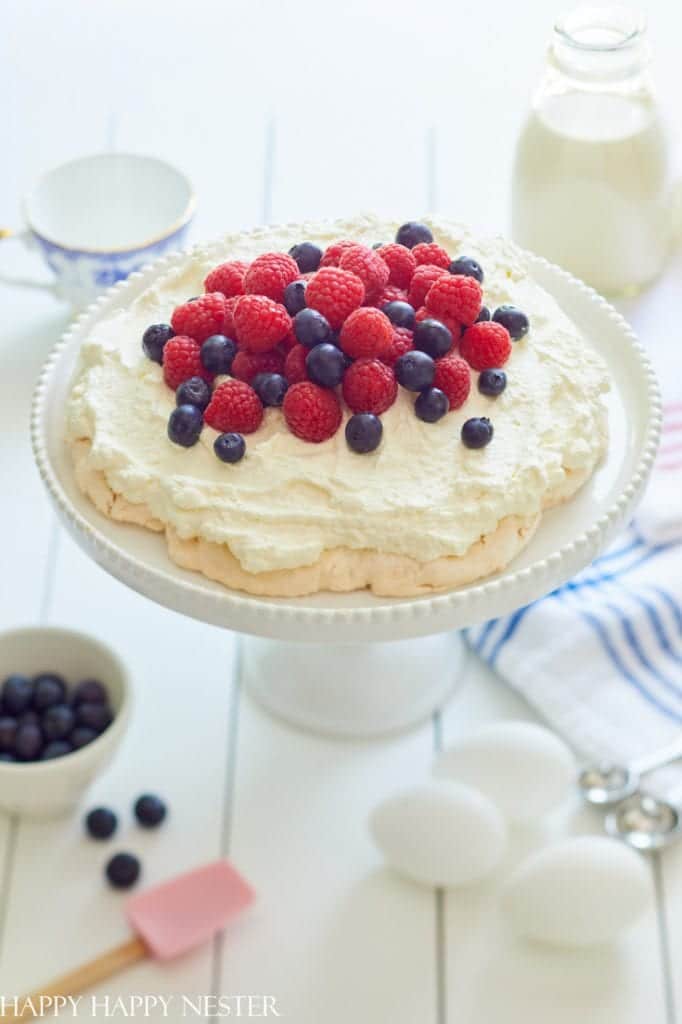 Pavlova Recipe with Raspberries and Blueberries
Make this easy Pavlova Recipe with fresh raspberries and blueberries. It has a light baked meringue that is topped with whip cream and fruit.
I love this fresh summer dessert that is perfect with a summer dinner. Top with whatever fruit your family loves, the possibilities are many!
This Mason Jar Ice Cream Recipe is simple and a no-churn version. All you do is add ingredients to a mason jar and then shake it for a few minutes and chill, and your delicious dessert is ready!
This recipe is super easy, and if you like to add your favorite things to ice cream, then you'll have fun with this recipe.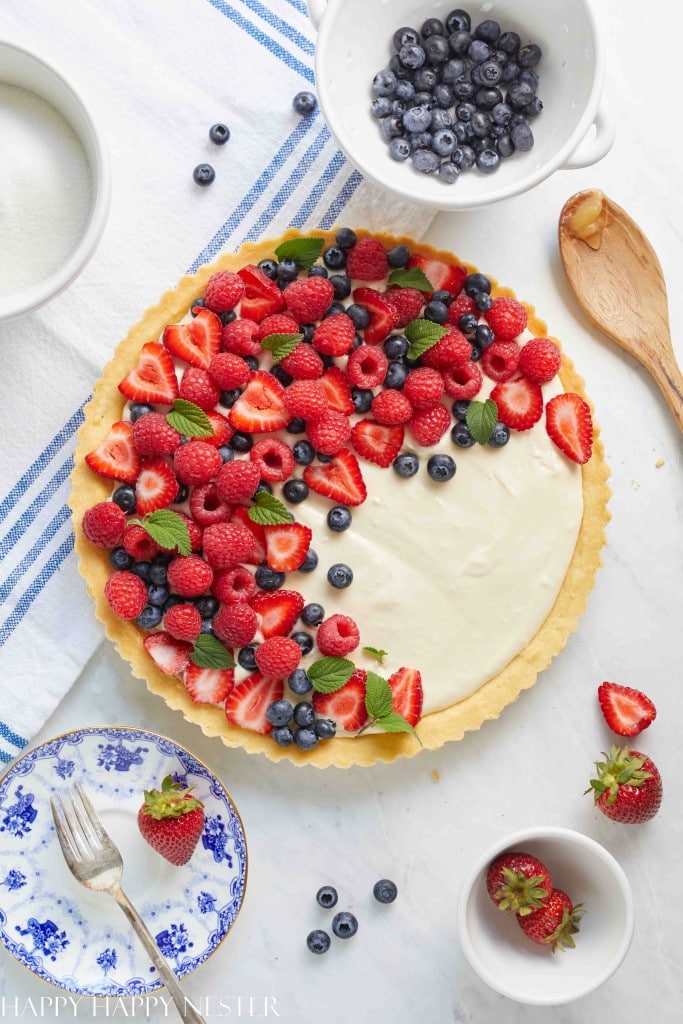 Here's a fresh summer dessert recipe, the 4th of July Fruit Tart. It's an easy recipe with a sugar cookie crust topped with a creamy citrus lemon curd that's sweet, flavorful, and perfect for summer.
If you like fresh fruit, then you'll fall in love with this delicious fruit dessert!
Boutique of the Week – Anthropologie Dupes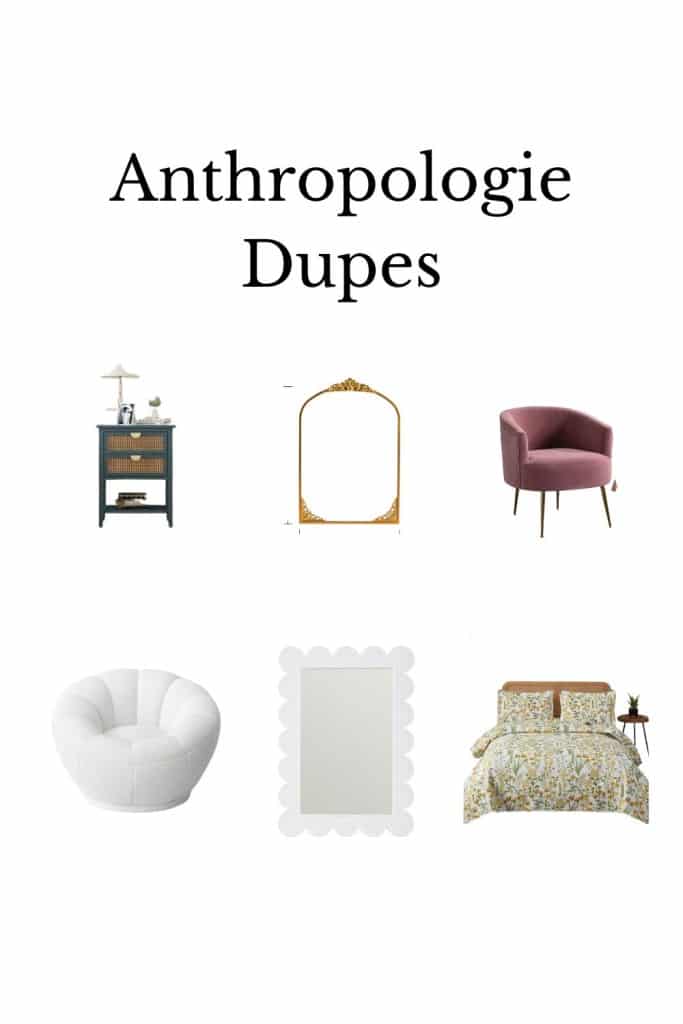 OMG, let me spill the tea on why I'm obsessed with Anthropologie Dupes!
They're my secret weapon for slaying that boho-chic style without breaking the bank.
My Favorite Things – Memorial Weekend Recipes
Churros Toffee Disneyland Copycat Recipe
Hey there! Are you lookinh for a sweet Disney treat without making the trip? Trish at Mom in Timeout came up with this yummy recipe.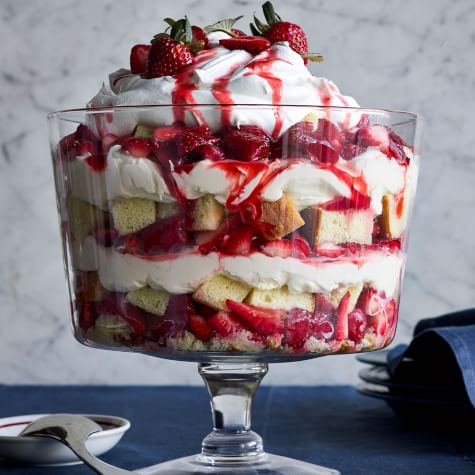 Get into the groove of summer with this strawberry trifle recipe by Williams Sonoma! I love the brand and decided to check out their sweet recipes. You should do the same!
What's Trending On The Blog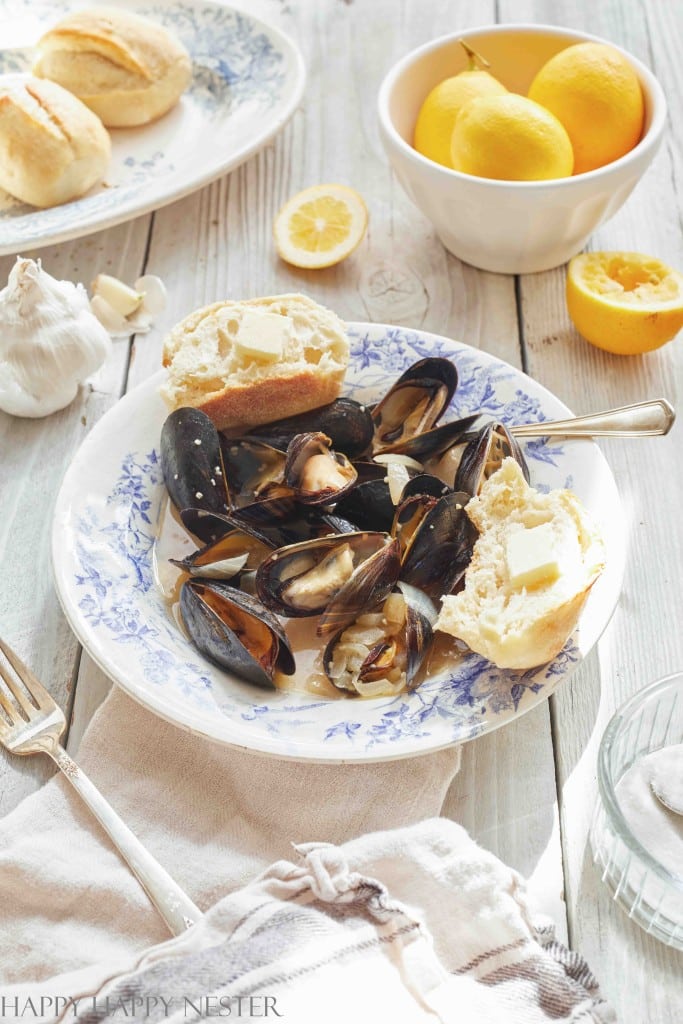 How to Make Mussels in White Wine
Moule Marinere is a favorite dish we love to order at a French restaurant in San Francisco. My husband was determined to replicate the flavors of this dish and spent countless attempts perfecting his recipe for Mussels in White Wine Sauce.
The recipe features fresh mussels swimming in a deliciously buttery and oniony white wine sauce that will leave you slurping up every last drop!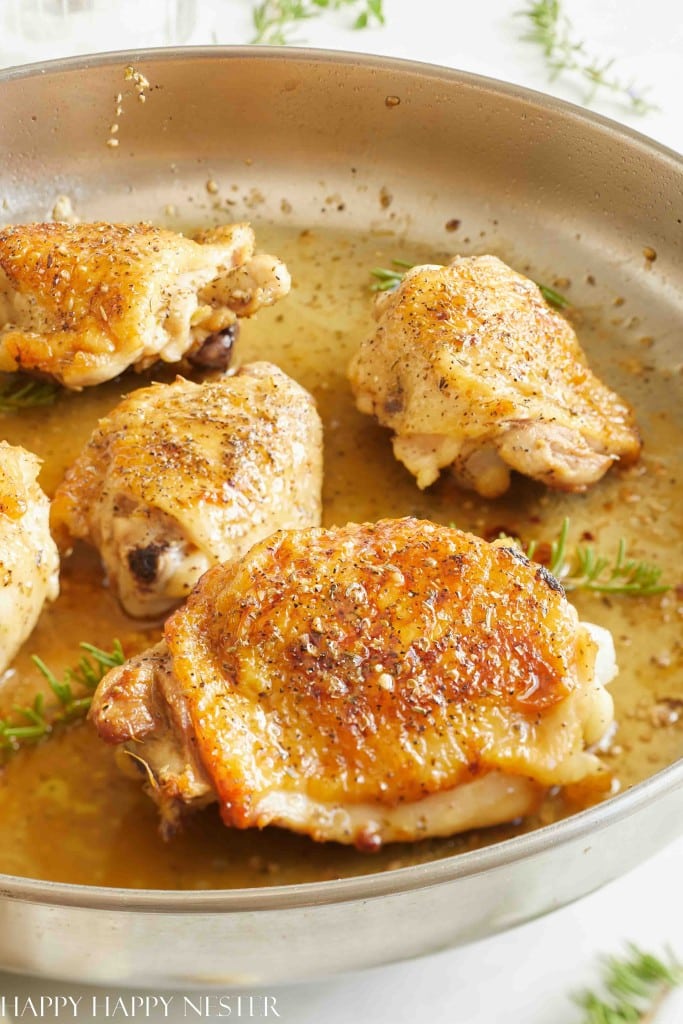 Easy Chicken in Electric Skillet
I stumbled upon this Easy Chicken in Electric Skillet Recipe while rushing to make dinner for my husband. It's a chicken recipe that's tender and moist with a rich gravy sauce.
You can use chicken breasts or boneless chicken thighs for this recipe!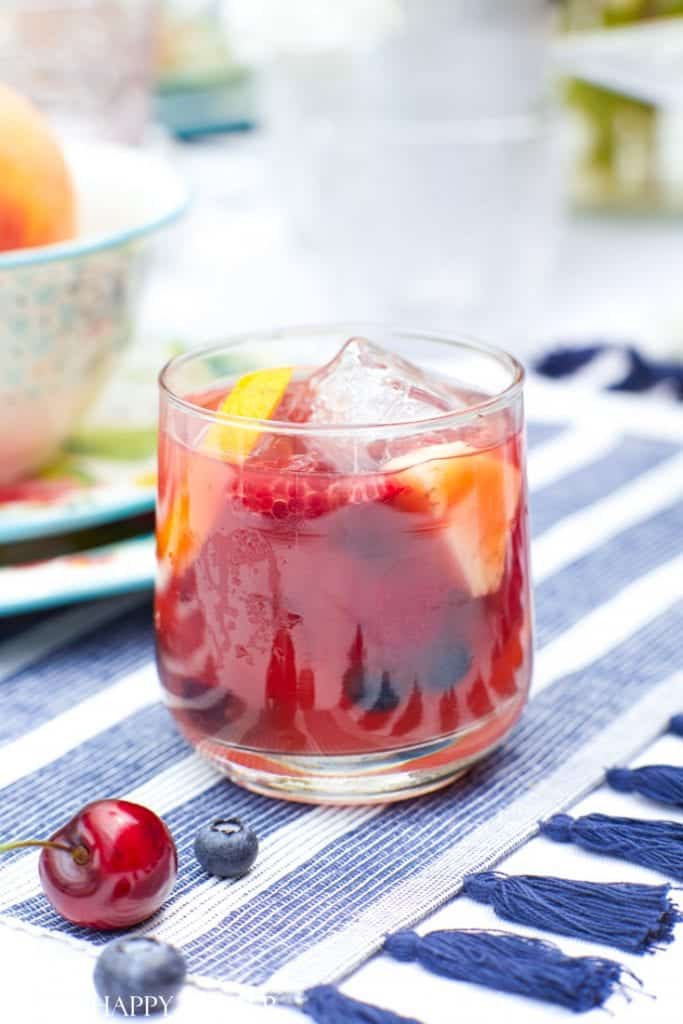 Fruity Sangria Recipe for a Summer Party
Here is a Super Fruity Sangria Recipe that is perfect for a summer party. It's a simple, delicious summer drink that's great for entertaining!
I love fruit, and this summertime drink infuses brandy and red wine into the fresh yummy fruit. On a warm summer day, this cold drink goes well with a BBQ dinner.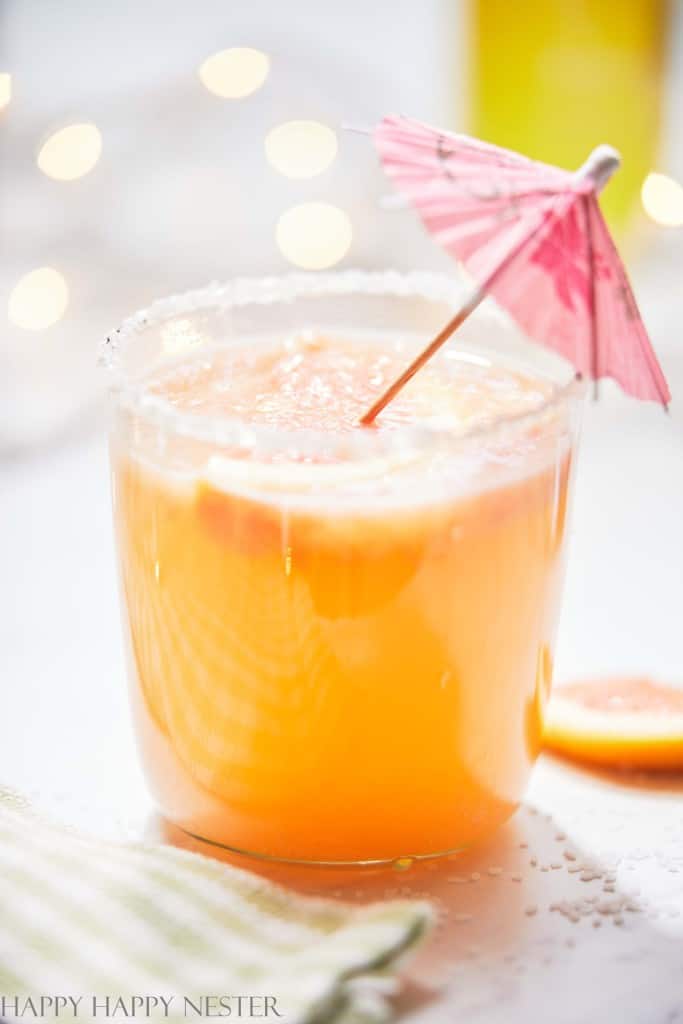 This Grapefruit Mocktail Recipe with lime juice is a refreshing and tangy combination. The bitterness of grapefruit is nicely balanced out by the sourness of lime juice, making for a delicious and zesty drink.
Also, to balance the tanginess, I like adding a dash of agave syrup. And if you want to make a killer fruity drink, crushed ice is a must-have ingredient!
This Week's Tip – My Store

Guess what? I finally got my stuff together and worked on my Amazon Store Front, woohoo!
Oh, and since we're on the topic of recipes, I thought I'd share some of my favorite kitchen products. Swing by my store and take a peek at the awesome categories I've put together. Trust me, you'll find some gems there!
I really hope you enjoy all the goodies I've curated in my various collections. Have fun browsing around, and happy shopping!
Latest Obsession – Cookbooks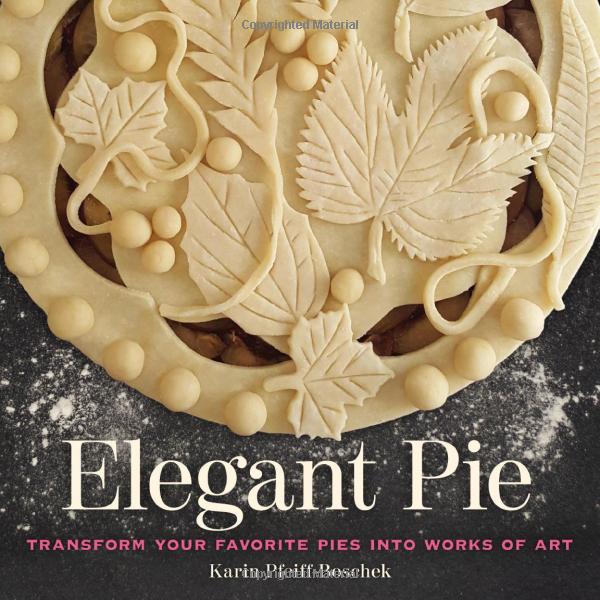 Cookbooks
I'm totally hooked on collecting cookbooks, man! Seriously, I've got a crazy amount of them.
Whenever I tire of whipping up desserts or dinners, I turn to my cookbooks for some serious inspiration, you know?
Let me tell you, this Half Baked Harvest Blackened Salmon Skewer recipe is off the charts! It's only in her Every Day Cookbook, so you gotta get your hands on that one.
Oh, and have you seen the Elegant Pie book? It's like a must-have for me. Yep, my cookbook obsession strikes again!
---
Hello!
I hope your weekend is off to a great start with yummy foods, including drinks and desserts!
As I said, my son is in town, so it's time to soak up all the family time I can with the four of us all being home for the weekend.
We are having dinner at Nobu, and I'm so excited. I've never been, but I feel I'll love it.
I hope these recipes give you inspiration on what to serve this weekend 🙂
See you on the blog!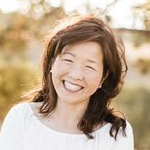 Latest posts by Janine Waite
(see all)