Hey everybody! Let's discuss some awesome Breakfast Side Ideas and why my family is obsessed with breakfast!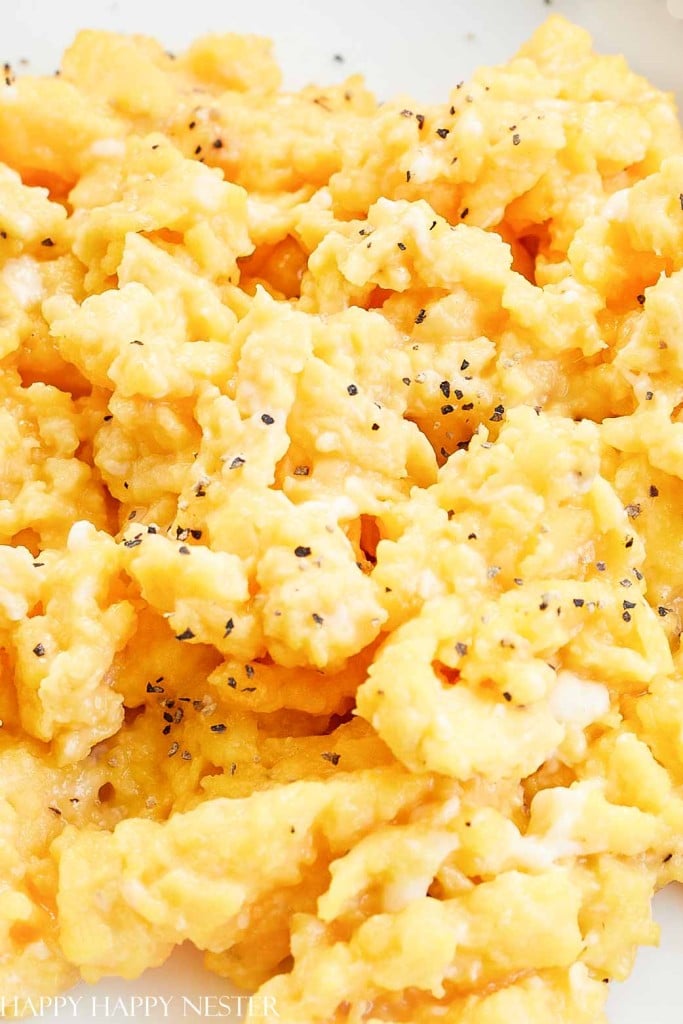 First things first, when it comes to breakfast sides, one of our all-time favorites is scrambled eggs!
Now, let's talk about something sweet to go with our brekkie. Raspberry jam is the bomb! We love spreading that fruity goodness on toast, croissants, or pancakes. It's like a burst of sunshine in every bite.
And desserts? Oh boy, we are okay with having some breakfast-themed desserts too! Breakfast for dessert is a thing in our house.
Now, let me tell you why we're big on breakfast. It's not just about the food (although that's a massive part!).
Breakfast is like a magical time when the whole family can bond.
Plus, breakfast sets the tone for the rest of the day. When we have a hearty and satisfying breakfast, it energizes us and helps us tackle whatever challenges come our way.
It's like our secret superpower!
And you know what? Breakfast foods are incredibly versatile. You can go savory with eggs, bacon, and all that good stuff, or indulge your sweet tooth with pancakes, French toast, and the like.
There's something for everyone, which makes it even more awesome.
So, in a nutshell, breakfast is not just a meal for us—it's a tradition, a time to connect, and a way to start our day with a smile.
Whether it's a lazy Sunday morning or a busy weekday, we always find time to savor our breakfast moments together.
Alright, now I'm getting hungry just thinking about it! Time to whip up some scrambled eggs and get that raspberry jam out.
Thanks for the breakfast chat!
Saturday Chitchat with Janine – Volume 129
You know, the family loves breakfast together for many excellent reasons!
First, it's like a morning ritual setting the day on the right track. Waking up to the smell of coffee brewing and bacon sizzling makes everyone feel warm and fuzzy.
It's also the perfect time to catch up and bond with each other. We're all rushing around during the day, so having this chill moment to chat, share stories, and laugh together is priceless.
It's a chance to hear everyone's plans for the day and offer advice or encouragement.
Plus, breakfast foods are simply the bomb! It's like a breakfast buffet party every morning!
And remember the guilty pleasures like donuts or pastries that occasionally appear on the table.
But you know what the best part is? It's not just about the food but the love and connection that comes with it.
Sitting around that table, we feel like a team, supporting each other and showing that we care.
It creates a sense of togetherness and strengthens our family bond.
Personal Note from Janine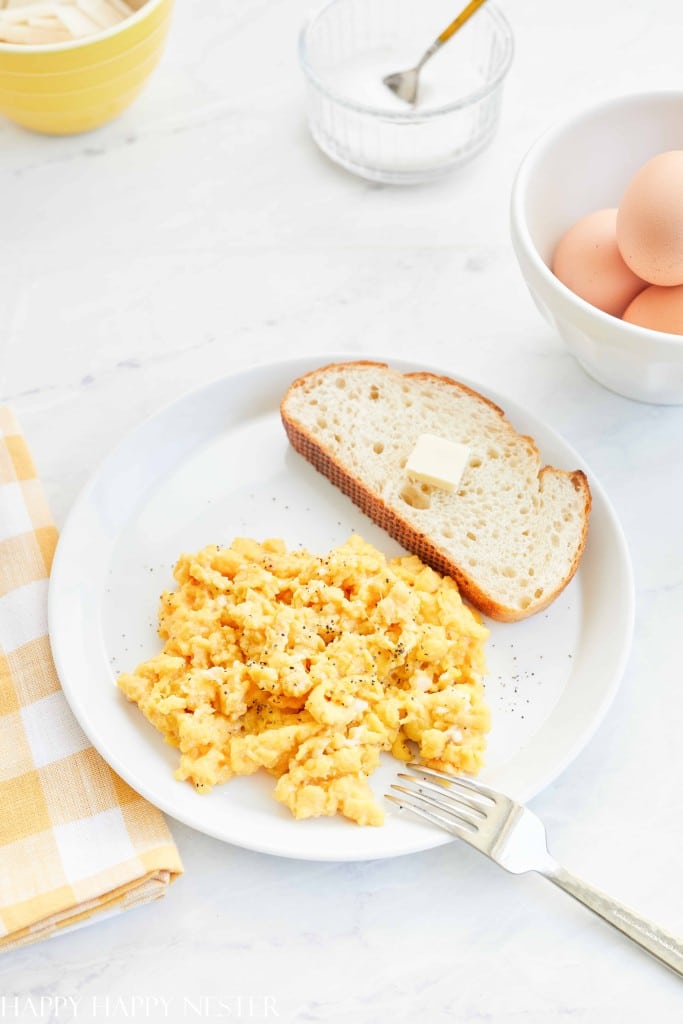 I absolutely love Saturday breakfasts – a special time when I get a break from cooking, and my husband takes charge in the kitchen, preparing his delicious scrambled eggs and fruit yogurt bowls.
It's a peaceful moment where I can relax, knowing that my week's work is complete and I can start the day with a lovely breakfast.
This is our chance to catch up with each other and appreciate this uninterrupted moment amid our otherwise hectic week.
I hope you have a routine you love just as much as I adore our Saturdays.
Have a fantastic weekend, and thank you for spending time with me!
Cheers,

This Week's Inspiration – Breakfast Side Ideas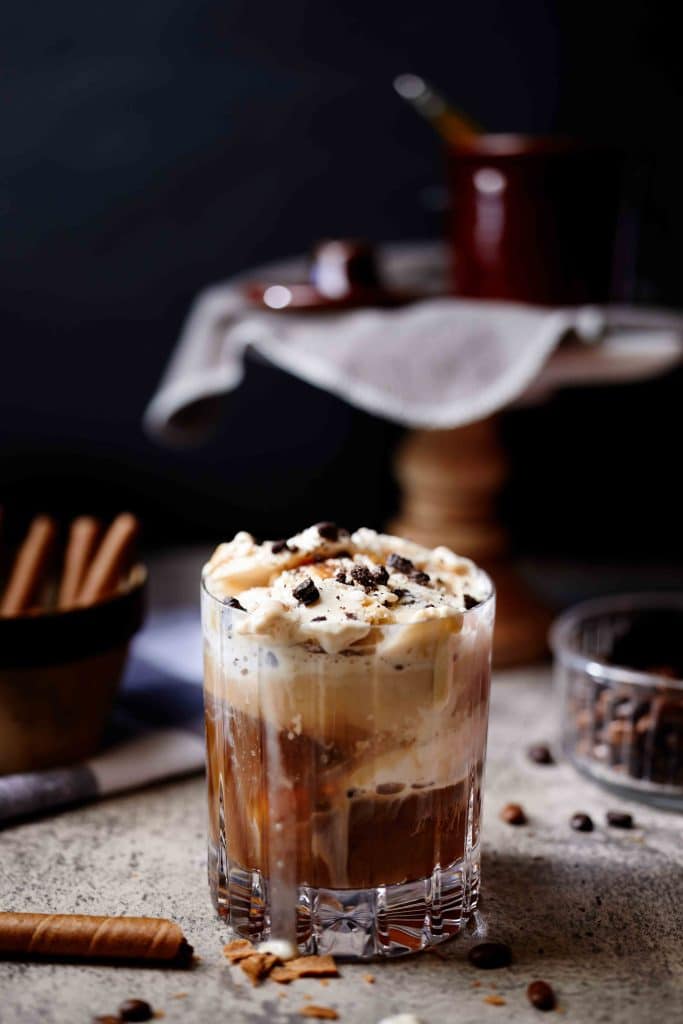 Iced coffee with Ice Cream is a delightful drink that combines the best of the creamy goodness of ice cream and the rich flavor of coffee.
If you prefer traditional dairy milk or opt for a milk alternative, like almond or oat milk, this icy beverage accommodates a wide range of tastes and dietary preferences.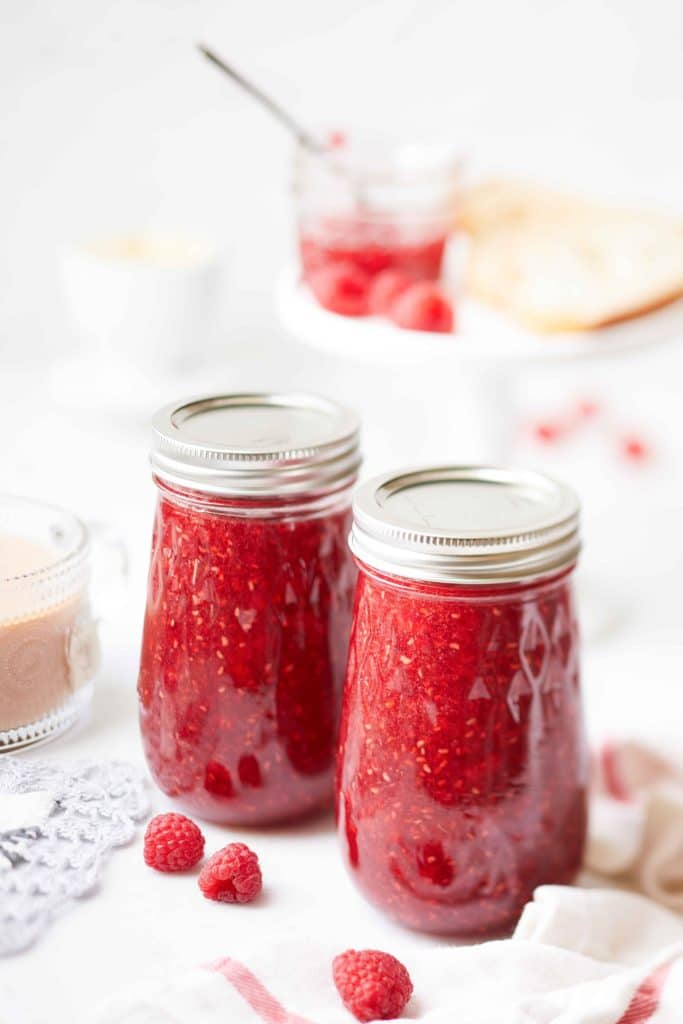 Recipe for Raspberry Freezer Jam
Raspberry freezer jam is a delightful and easy-to-make treat that captures the fresh, sweet taste of raspberries in a jar.
This Recipe for Raspberry Freezer Jam is a fantastic way to preserve the summer flavors throughout the year. Plus, there is nothing as yummy as homemade jam.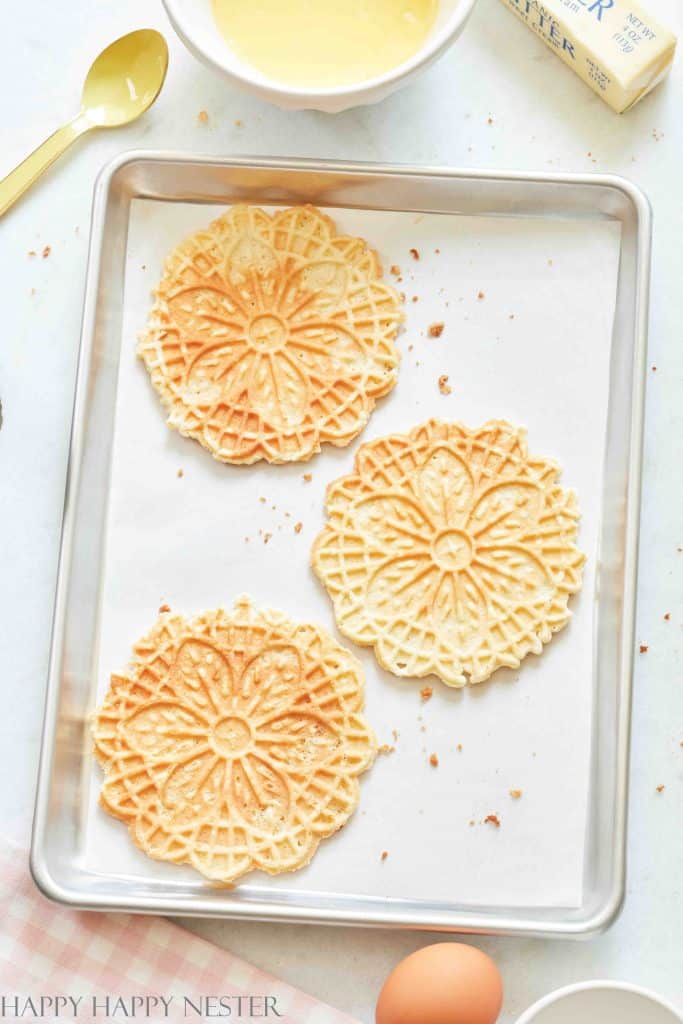 Recipe for Gluten Free Pizzelles
This Recipe for Gluten Free Pizzelles is easy to make with just a few ingredients. No flour surpasses the authentic Italian gluten-free Caputo flour, crafted meticulously in Italy.
Indulge in this thin, crispy, buttery cookie that pairs perfectly with a bowl of creamy ice cream or a cup of coffee.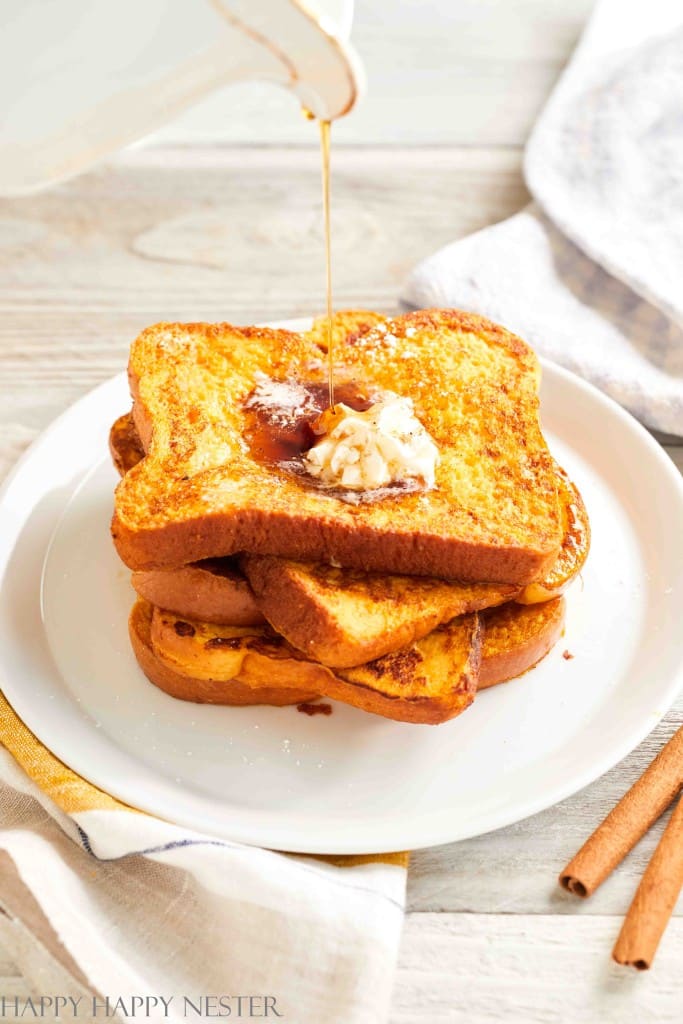 This Pumpkin Brioche French Toast is a rich blend of pumpkin, egg, and spices topped with sweet maple syrup.
To call it French toast is inaccurate since it tastes like a fantastic bread pudding! This easy recipe makes it a breeze to create for breakfast.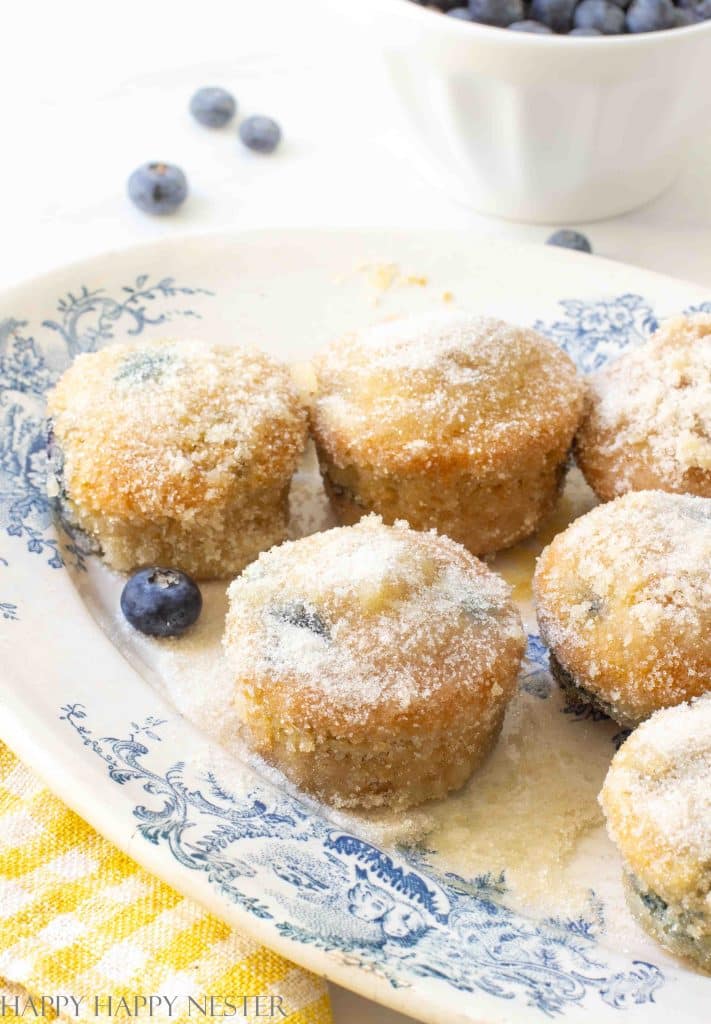 Almond Flour Blueberry Muffins
This gluten-free Almond Flour Blueberry Muffins recipe offers the delightful taste of a regular gluten muffin.
The secret lies in combining almond flour with other gluten-free ingredients to achieve a moist and flaky texture. Incorporating fresh or frozen blueberries into the recipe adds a burst of flavor and moisture, resulting in a perfect little treat.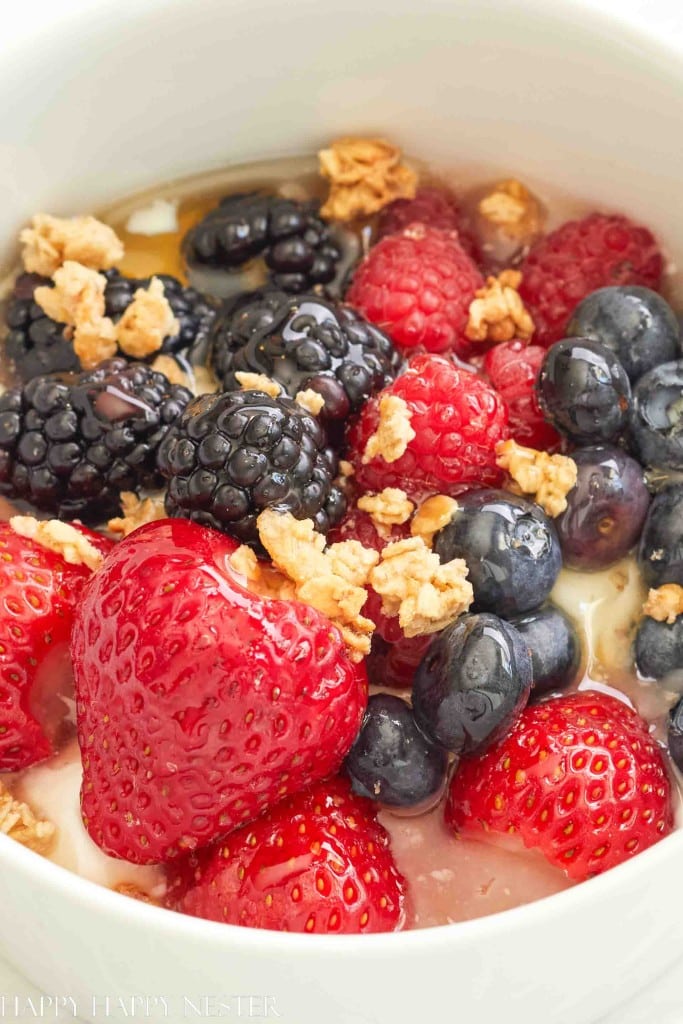 I start each morning with a bowl of Greek Yogurt with Fruit for Breakfast. Create your homemade yogurt parfaits using seasonal fruit and plain Greek yogurt.
It's a healthy and more satisfying alternative to cold cereal.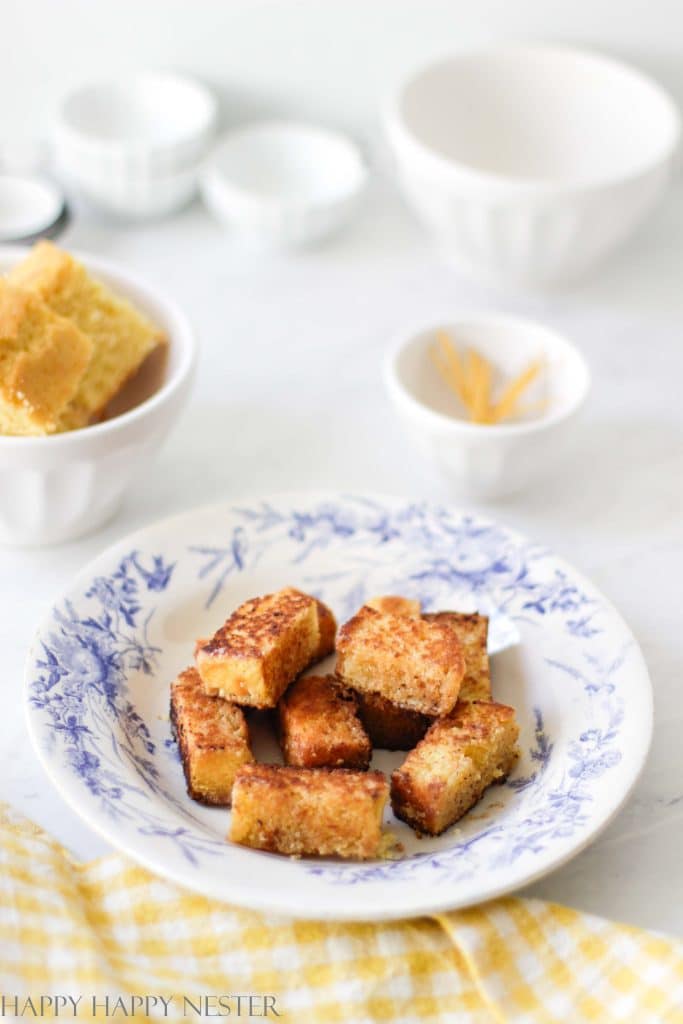 Get ready to indulge in the buttery goodness of this Cornbread Appetizers recipe. The sweet cornbread becomes infused with the rich butter flavor with each bite, creating the ultimate appetizer.
Simple to make and guaranteed to be a hit, this quick bread will soon become a favorite among your family and friends.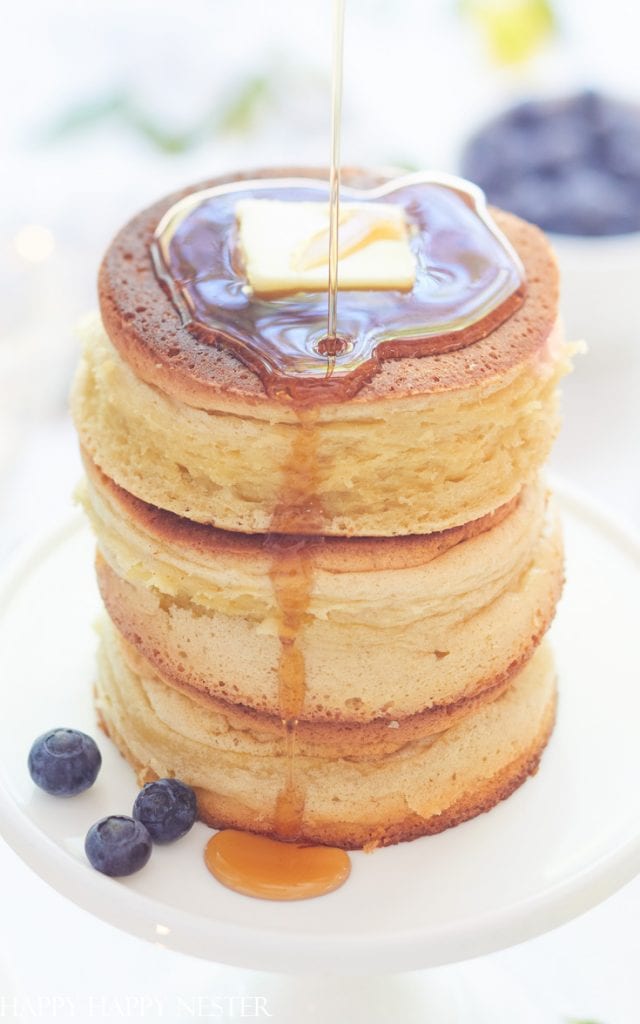 Fluffy Japanese Pancake Recipe
Have you had Fluffy Japanese Pancakes? Whoa, it is so delicious, and the maple syrup makes it even more delicious, and we are obsessed. This recipe uses egg yolks and whipped egg whites that you'll beat to stiff peaks.
This fun recipe is a unique take on regular pancakes and is perfect for special occasions.
Boutique of the Week – Serena and Lily Mirrors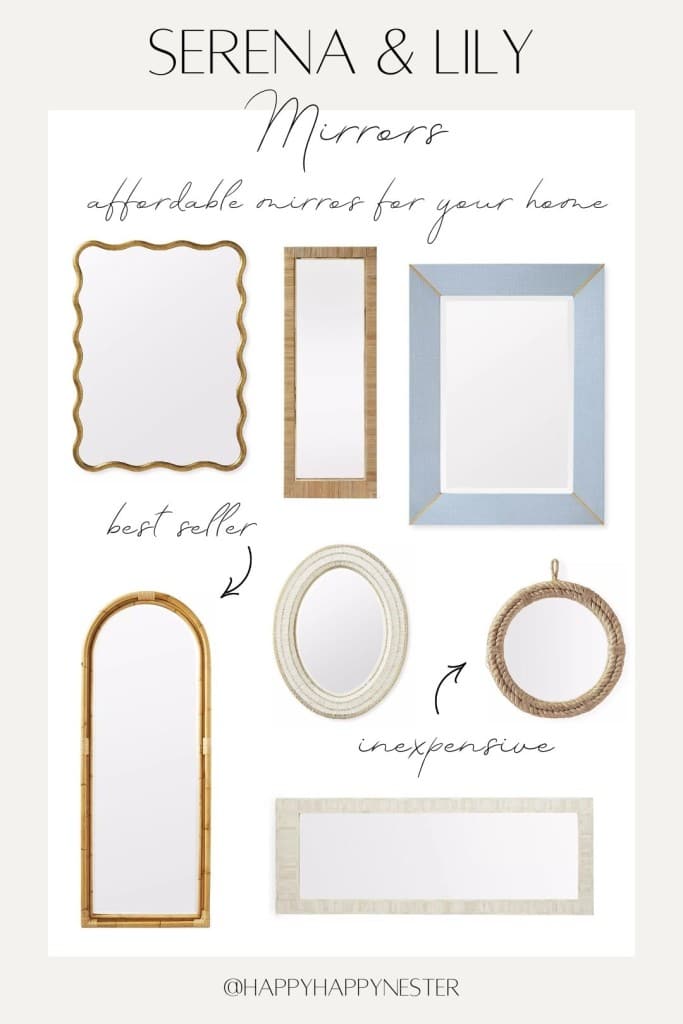 Hey there! Let me tell you about Serena and Lily Mirrors – they are amazing, and you need to get your hands on one ASAP!
First of all, these mirrors are not your run-of-the-mill kind. They are like the cool kids of mirrors, bringing style and elegance to any space they grace. 
My Favorite Things – Breakfast Side Ideas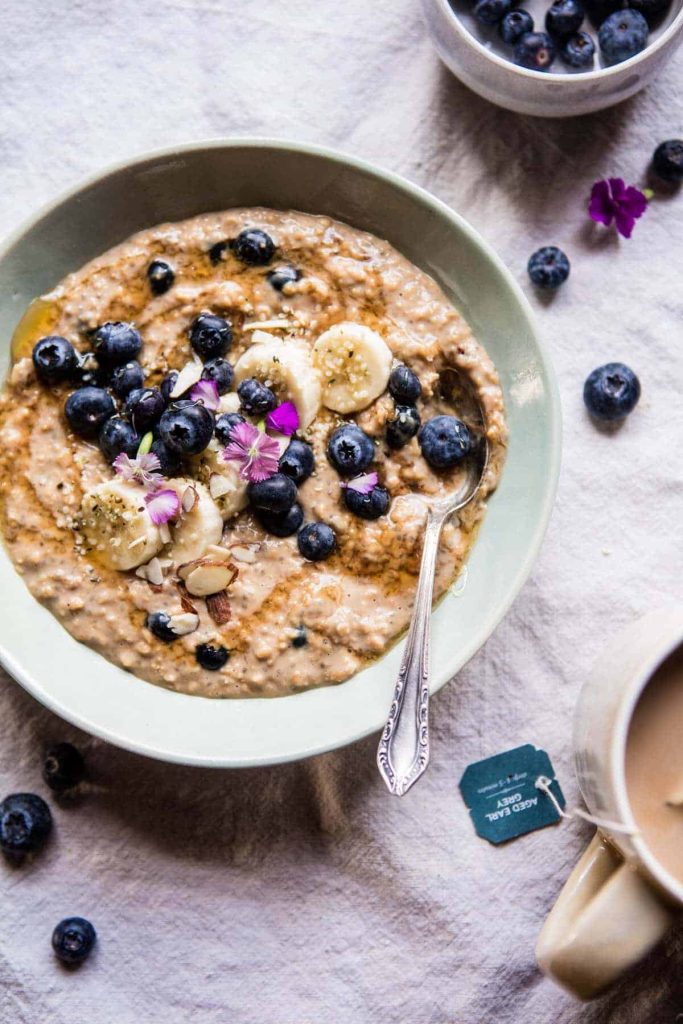 Time for yet another breakfast recipe! Check out this amazing recipe with Tieghan to create a new breakfast side dish!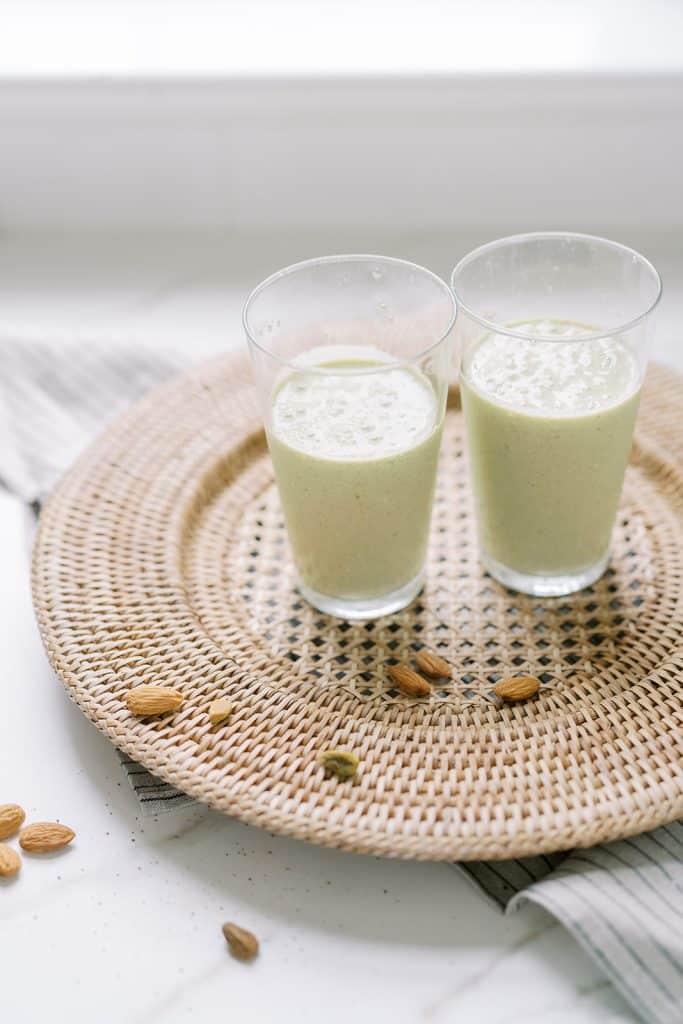 Have you jumped on the smoothie train? It's time to create something new. Join Jackie this weekend to create a healthy, delicious smoothie!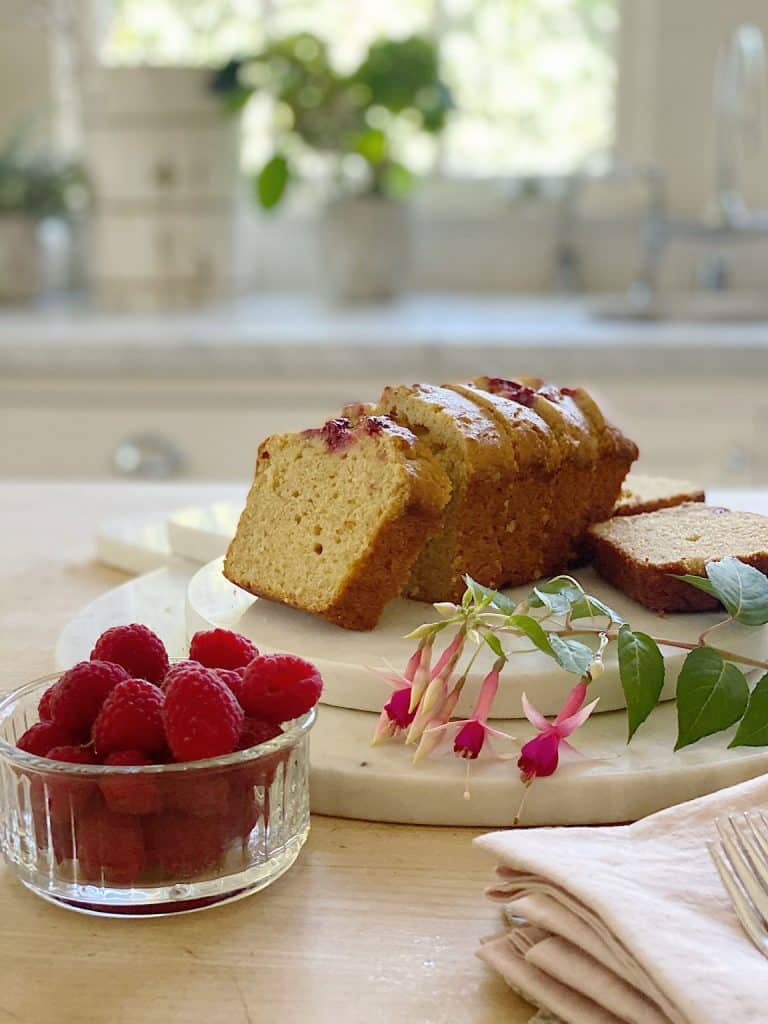 The Best Lemon Breakfast Bread
Want something a little sweet to go with your breakfast? Check out Leslie's recipe to bake something new.
What's Trending On The Blog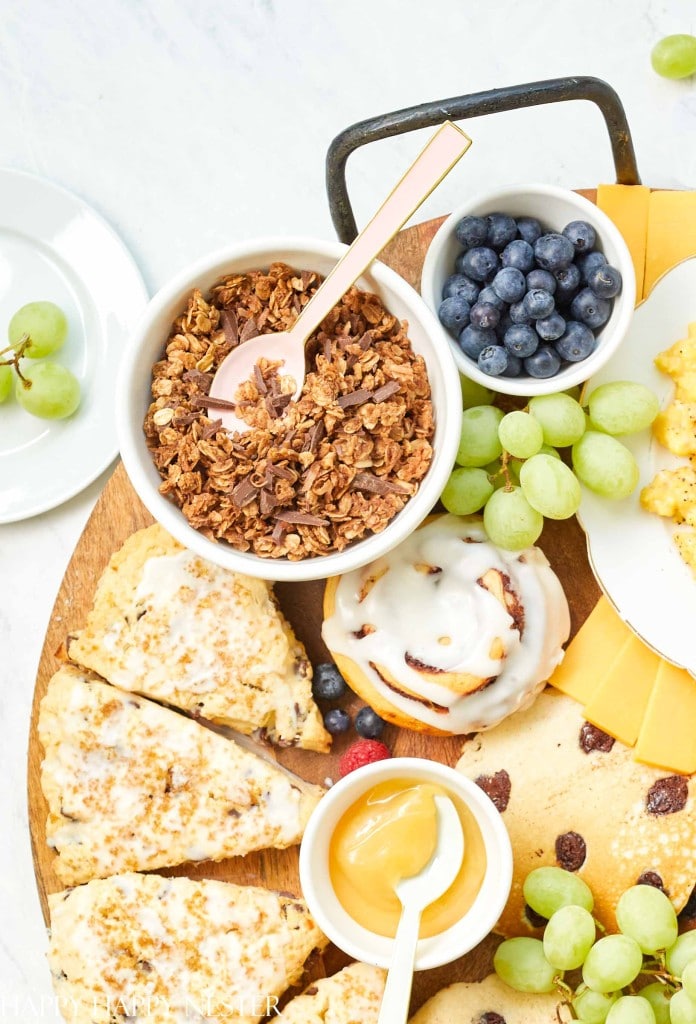 This Brunch Charcuterie Board combines both sweet and savory. This board includes cheese, fruit, yogurt, scones, lemon curd, and more.
Almost everything on this board is homemade and delicious, and all the recipes are over here on the blog.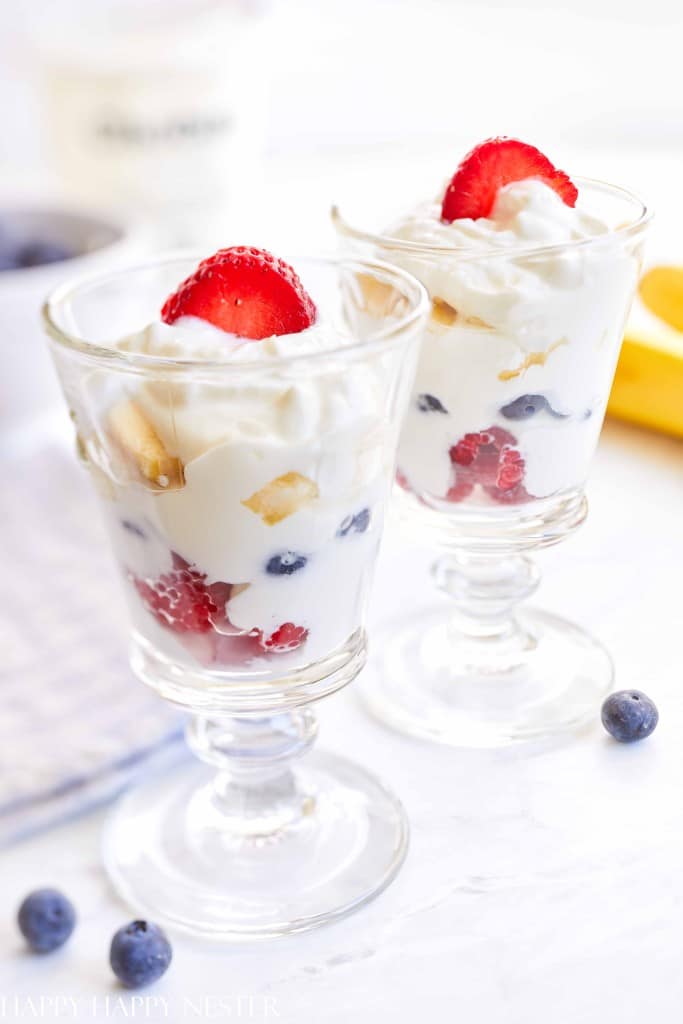 Greek Yogurt and Fruit Parfait
Greek Yogurt and Fruit Parfait is the best way to start a day. The blend of dairy and fruit is a filling and healthy breakfast.
Sprinkle a little granola for a tasty crunch, sweet and creamy. Add whatever fruit you love and maybe a smidge of honey, agave syrup, or Stevia.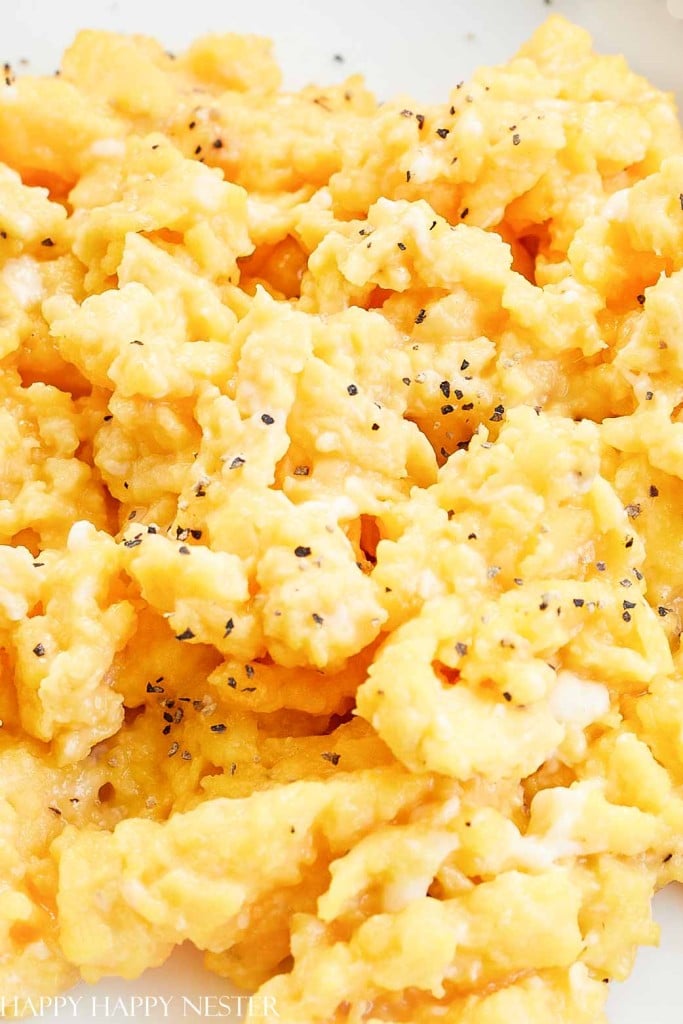 How to Make Creamy Scrambled Eggs
Over the years, my husband obsessed with making rich and creamy eggs without adding milk. He finally perfected his technique, and I'm sharing all his tips and tricks for scrambling eggs.
Here are the secret tips on How to Make Creamy Scrambled Eggs.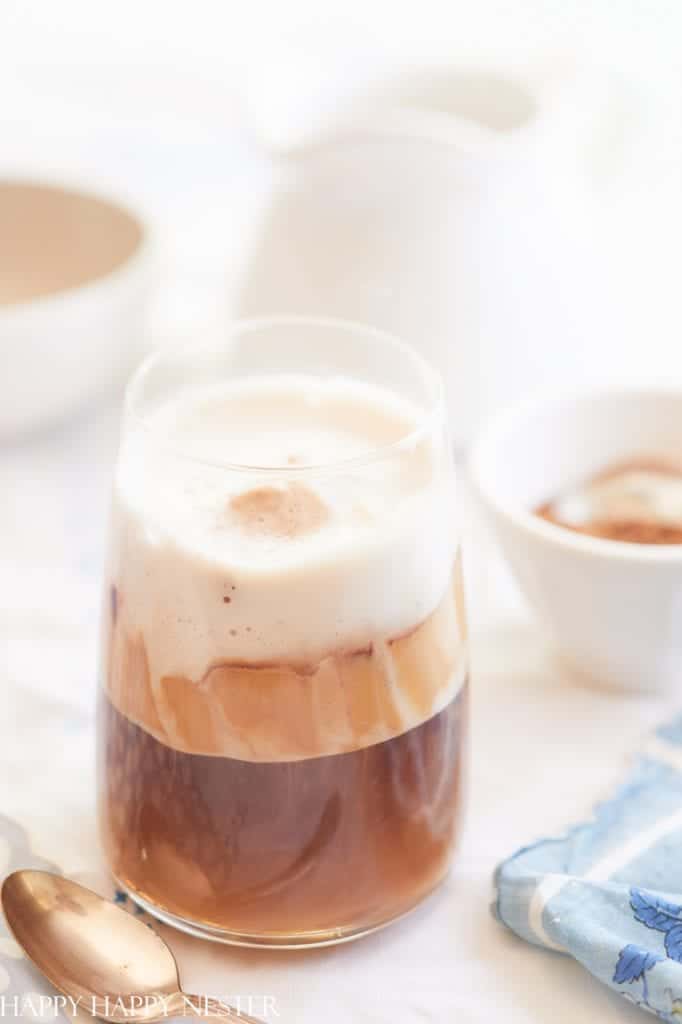 If you are over on the popular social media platform TikTok, you'll get sucked into the fantastic food videos.
So when I found accounts making this Dalgona Coffee Recipe, I knew I had to make it!
This Week's Tip – How to Tell if an Egg is Fresh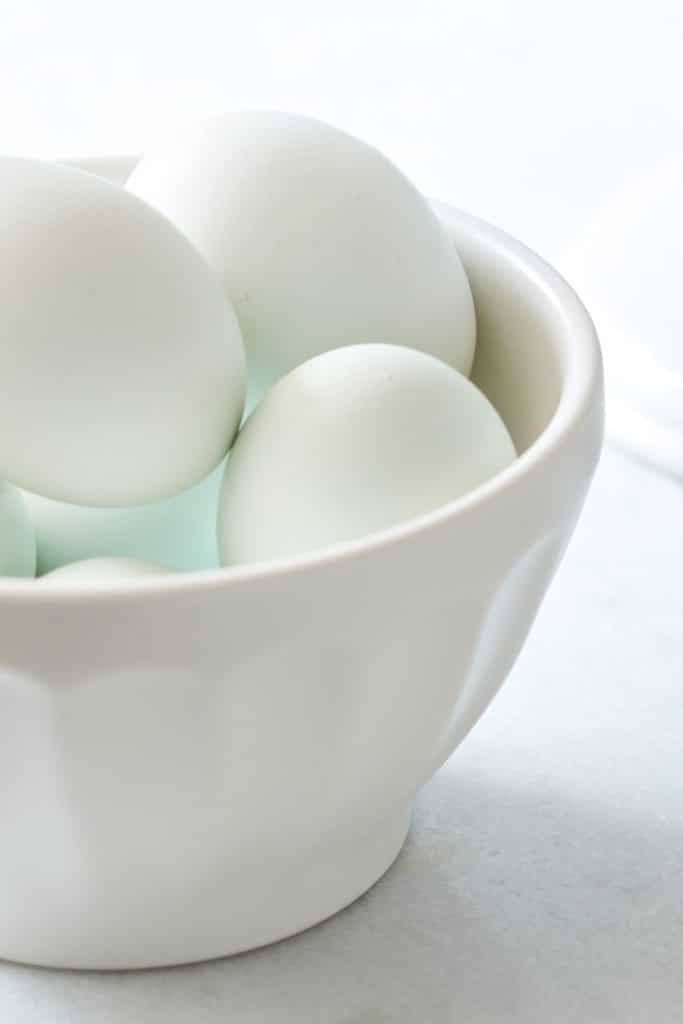 Fresh Eggs
The best way to tell if an egg is fresh is by conducting a water test.
Simply place the egg in a bowl of water; if it sinks and lies flat on the bottom, it's fresh. If it stands upright or floats, it's not as fresh and should be used promptly or discarded.
Another method to determine an egg's freshness is to crack it open onto a plate. If the egg white is runny and lacks thickness near the yolk, it indicates that the egg is old. it's essential to note that this method is not always foolproof.
Latest Obsession – Love & Lemons Cookbook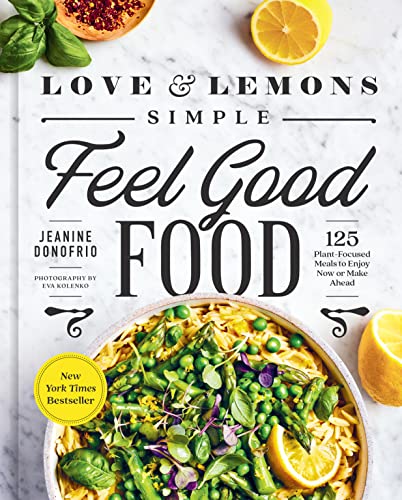 Recently, I made a delicious recipe from Love & Lemons website, so when I stumbled upon this cookbook while shopping in Napa, I couldn't resist getting a copy.
I'm eager to dive into this book!
Ok, if you haven't gotten this cookbook, then here's the link!
---
Hello!
Thanks for swinging by the blog and taking the time to check out these awesome breakfast side ideas! We hope you found some tasty inspiration to level up your morning meal game.
Breakfast is the best. And having a killer side to go with it makes it even better. Whether you're into savory or sweet, we've covered you with many drool-worthy options.
Feel free to try out these sides, and be bold to get creative and add your twist to them. Breakfast is about starting the day on the right foot, and these sides will set you up for success.
Oh, and if you've got any mind-blowing breakfast side ideas, we'd love to hear them! Sharing is caring, after all.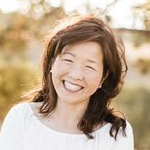 Latest posts by Janine Waite
(see all)