Here are 20 Desserts to Make with Chocolate Chips! Who can resist desserts packed with chocolate chips? They bring that irresistible burst of chocolate goodness and a delightful chewiness to treats like cookies, brownies, and even fluffy pancakes.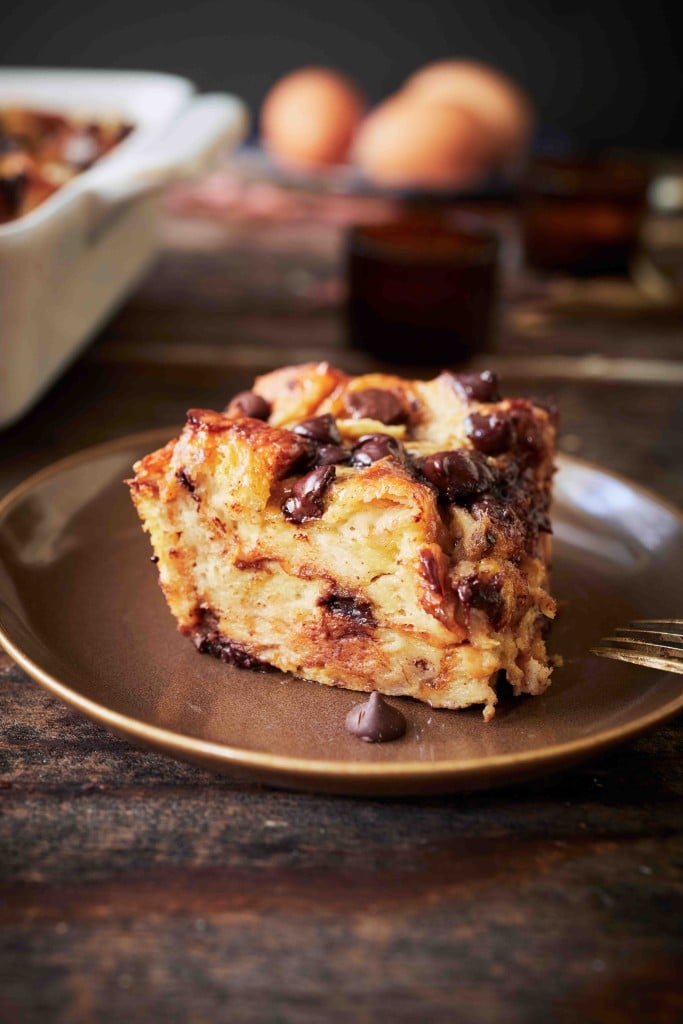 I'm delighted to gather together this diverse assortment of incredible recipes. There is a little of everything for all you chocolate lovers out there.
Saturday Chitchat with Janine – Volume 135
Happy September!
As the kids head back to school and the cozy embrace of fall draws near, I'm excited for all the seasonal activities, decorating, and baking that await!
So, let's officially welcome autumn with this post featuring a variety of desserts made with chocolate chips.
I've been busy in the kitchen this week, whipping up a bunch of new sweet treats, and I can't wait to share them with you today!
So, pour yourself a cup of coffee or tea, and let's kickstart this Saturday with a little dessert-inspired celebration!
Personal Note from Janine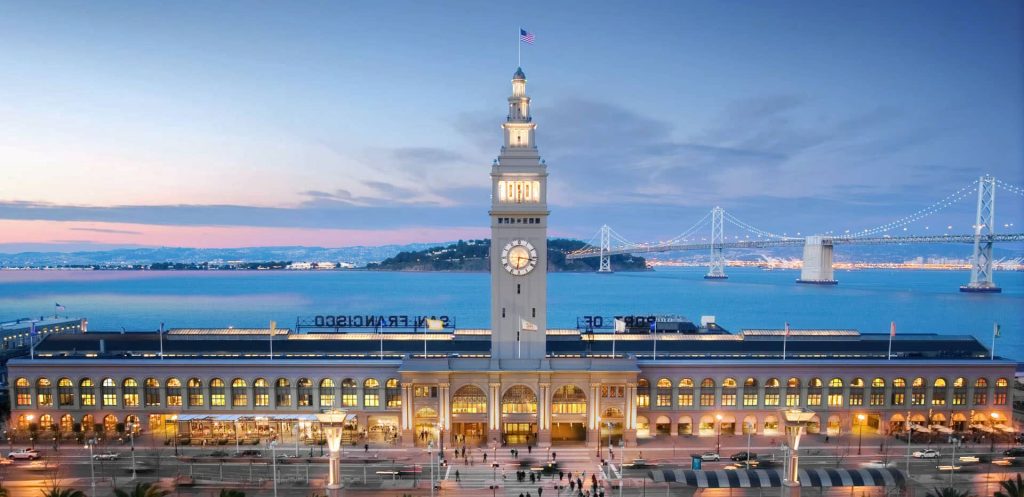 Now that our kids are off working and studying in college, it's just the two of us at home, and it feels a bit different but nice.
Our weekends have suddenly opened up, giving us the chance to explore all the towns and activities in our area.
Today, we're taking a trip into the city to check out the Ferry Building in San Francisco. Saturdays there are buzzing with the outdoor Saturday Market, so it's bound to be lively!
They've got all sorts of delicious foods to try and colorful flowers and fresh veggies to pick up. I hope to bring back some gorgeous fall dahlias and farm-fresh produce for our meals next week.
I'm a big fan of a delightful Farmer's Market, and the one at the Ferry Building is truly fantastic!
What's on your agenda for the weekend?
Wishing you a super-relaxing and amazing day!
Cheers,

This Week's Inspiration – Desserts to Make With Chocolate Chips
BANANA CHOCOLATE BREAD PUDDING
Chocolate Banana Bread Pudding is the ultimate comfort dessert. It combines the rich, indulgent chocolate with the natural sweetness of bananas, all nestled in a warm, custardy, delectable treat.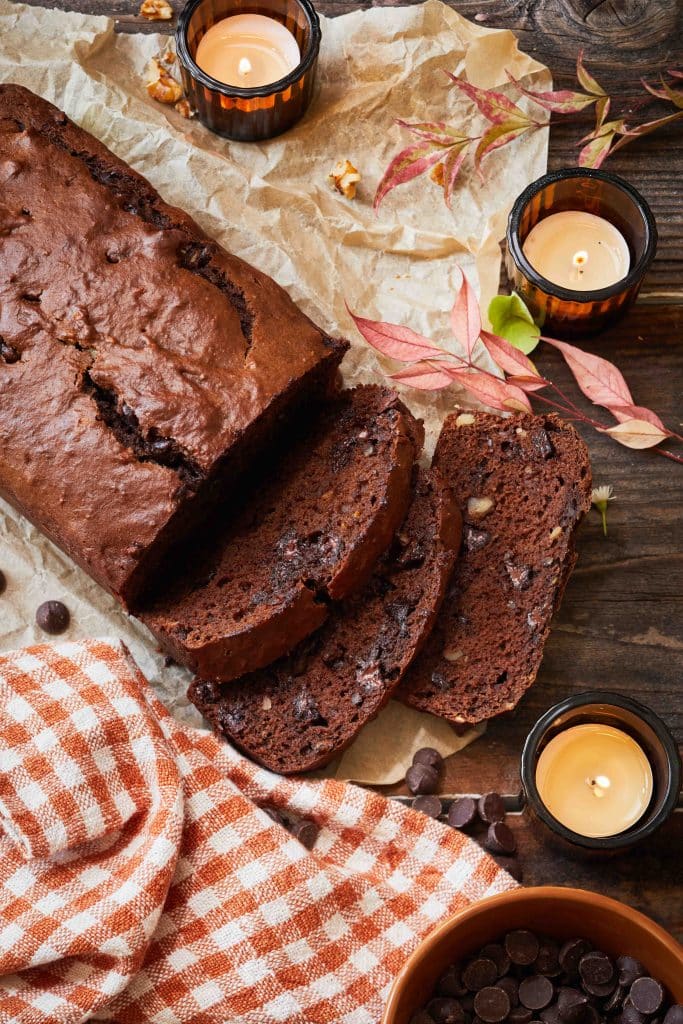 This unique Double Chocolate Banana Bread is a decadent twist on a classic favorite. It's an indulgence for any chocolate lover with a rich cocoa-infused batter, an abundance of chocolate chips, and a secret ingredient of creamy avocado.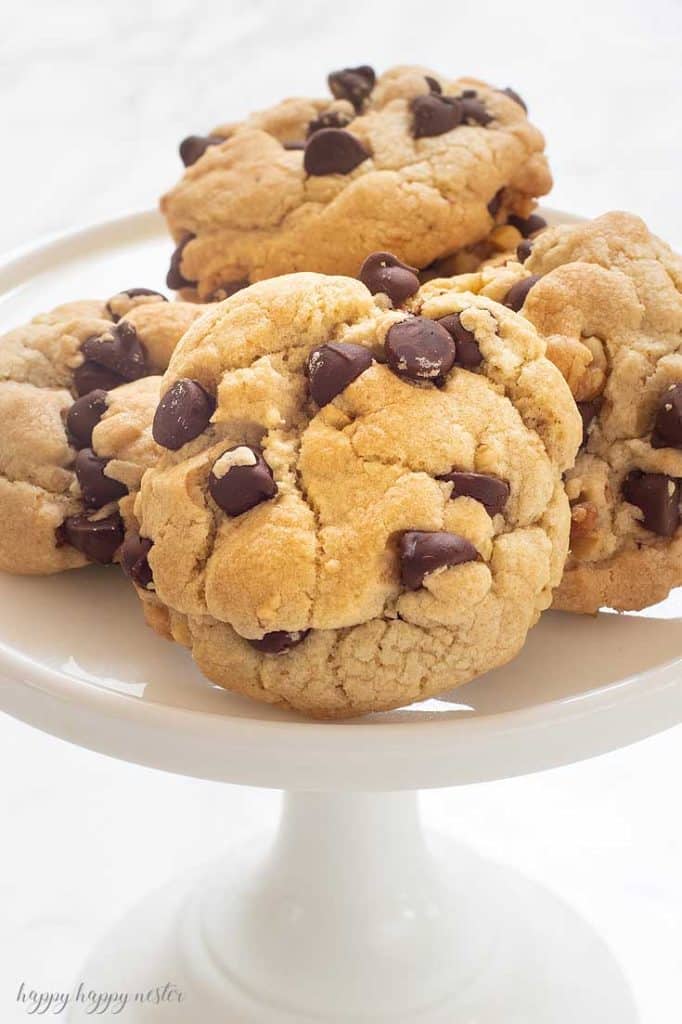 CRUNCHY CRISPY CHOCOLATE CHIP COOKIE
If you enjoy a thick, crispy chocolate chip cookie, then this recipe is perfect for you. Every bite guarantees an explosion of chocolate chips accompanied by a satisfying crunch. This recipe stands out from the rest as it produces exceptionally hard chocolate chip cookies. It's a cookie for those who truly adore thick and crunchy cookies.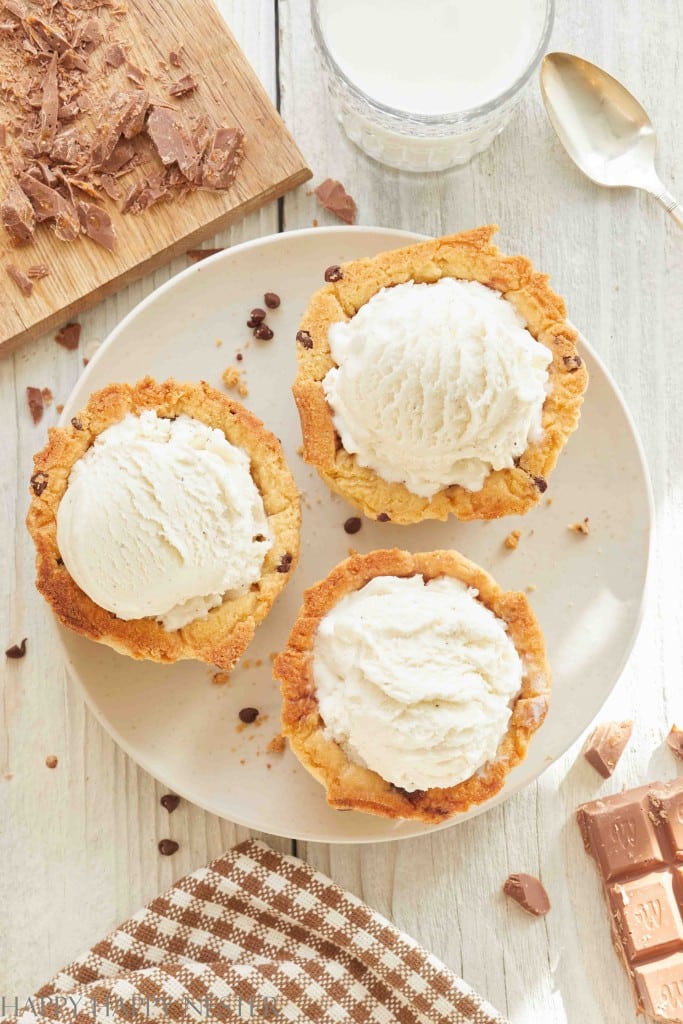 These edible cookie bowls are a fun and yummy way to enjoy cookies.
Plus, you can fill them with anything sweet you're craving – ice cream, pudding, you name it! It's a double treat in one dessert!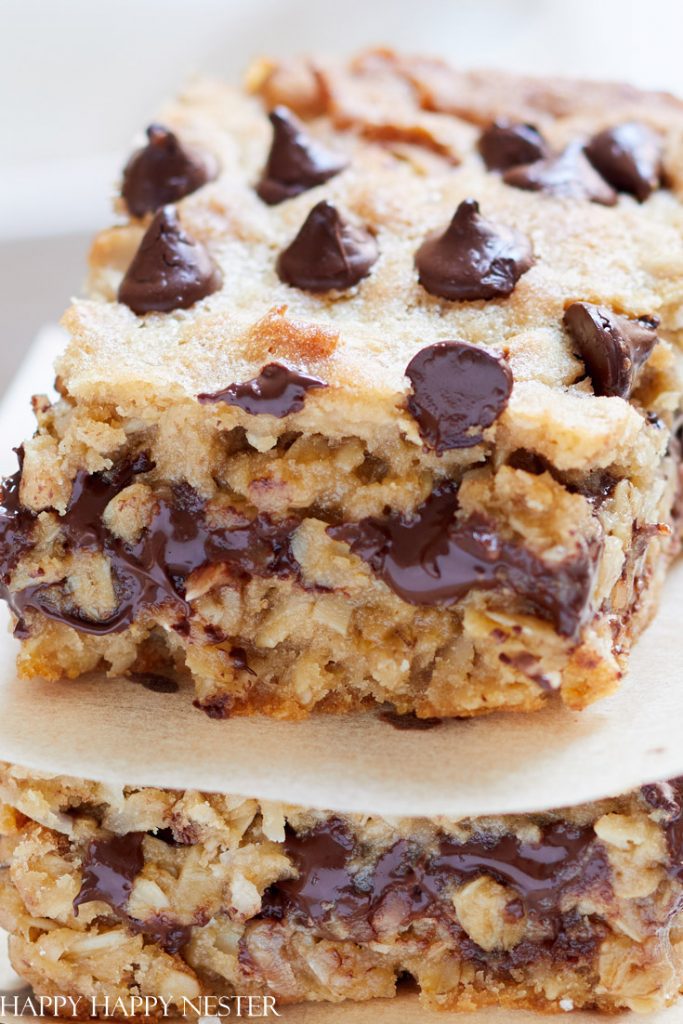 This Fudgy Oatmeal Bars Recipe is so delicious and simple to make.
The chocolate center is in between a yummy oatmeal cookie dough. The combination of a dark chocolate layer and oatmeal with shredded coconut is perfect.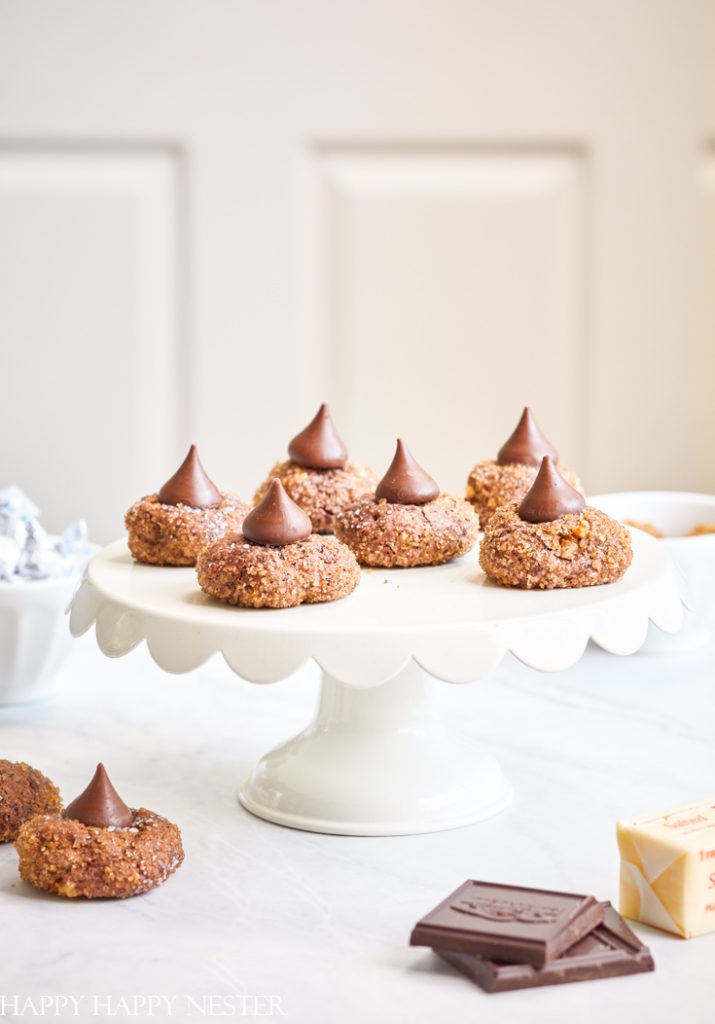 TRIPLE CHOCOLATE CHUNK COOKIES
This recipe is for all those chocolate-loving, dessert-craving people out there. Create this fudgy, rich, tasty cookie for your family this fall or winter. It is a delightful little cookie!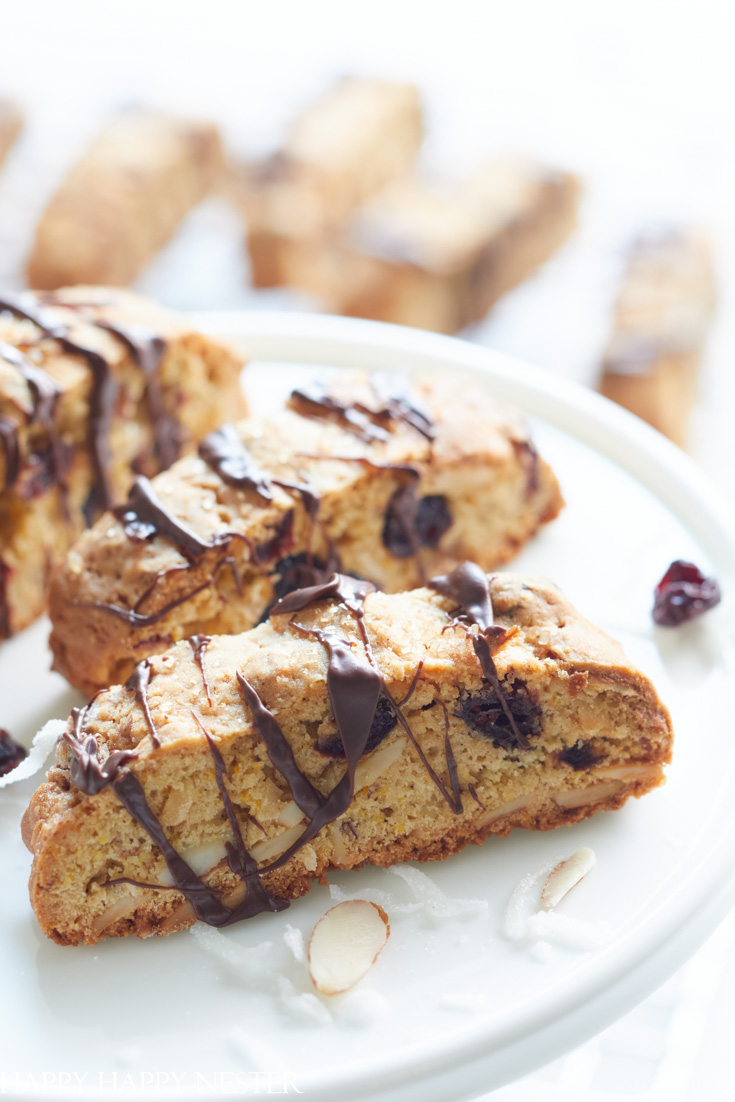 This biscotti is a crumbly twice-baked cookie that's not too sweet and slightly crunchy. It's an easy cookie to make, and the second bake is to toast the biscotti.
If you like chocolate, make sure to drizzle some melted chocolate on it after it's baked.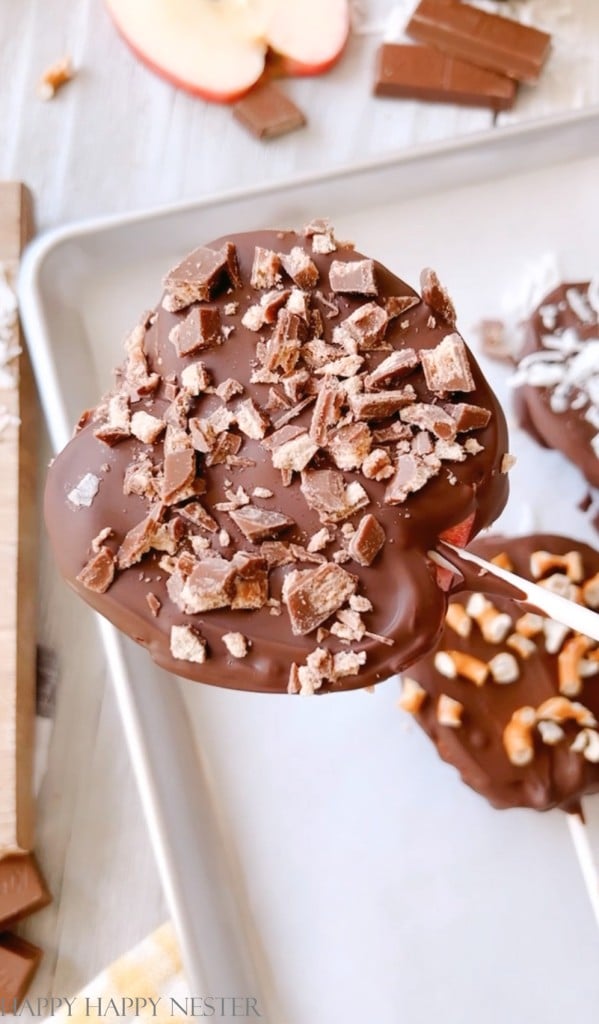 CHOCOLATE COVERED APPLE SLICES
These Chocolate Covered Apple Slices are not only delicious but also visually appealing.
The shiny chocolate coating is garnished with sprinkles or crushed cookies, making the apple slices impossible to resist. It's a treat that looks as good as it tastes, making it the perfect dessert.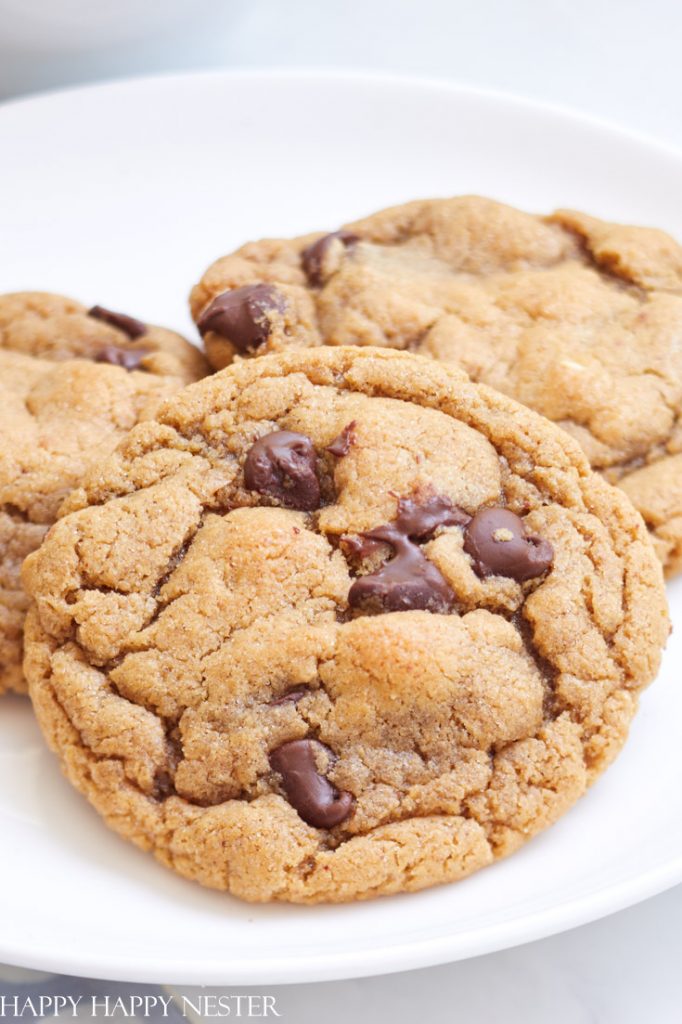 GLUTEN FREE PEANUT BUTTER CHOCOLATE CHIP COOKIES
This Gluten-Free Peanut Butter Chocolate Chip Cookie recipe has only four ingredients. And since it only has so few ingredients, It's an easy recipe. You'll also love that it's a rich and yummy cookie.
Boutique of the Week – Crate & Barrel Fall Wreaths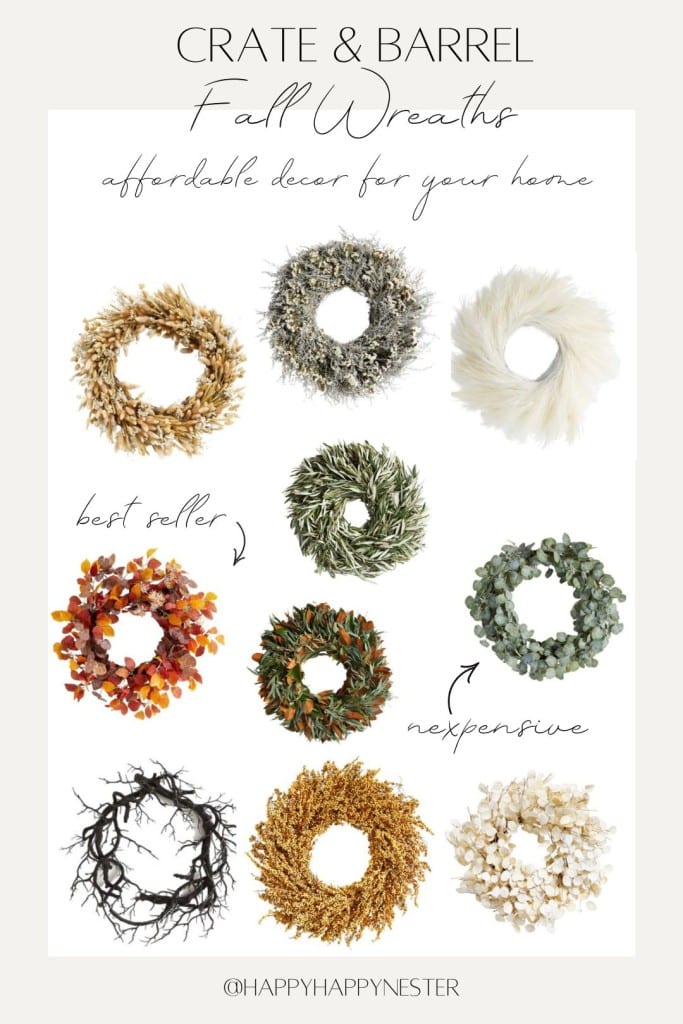 Crate and Barrel wreaths are made with top-notch materials that can withstand the elements, so you don't have to worry about them falling apart after a gust of wind or a rain shower. These wreaths are built to last, season after season.
Take a look at this fun fall shopping post!
My Favorite Things – Delicious Desserts
This cake from Sally's Baking Addiction looks crazy delicious! The frosting and the moist cake make it dreamy for dessert lovers.
I hope you have a chance to check out this recipe!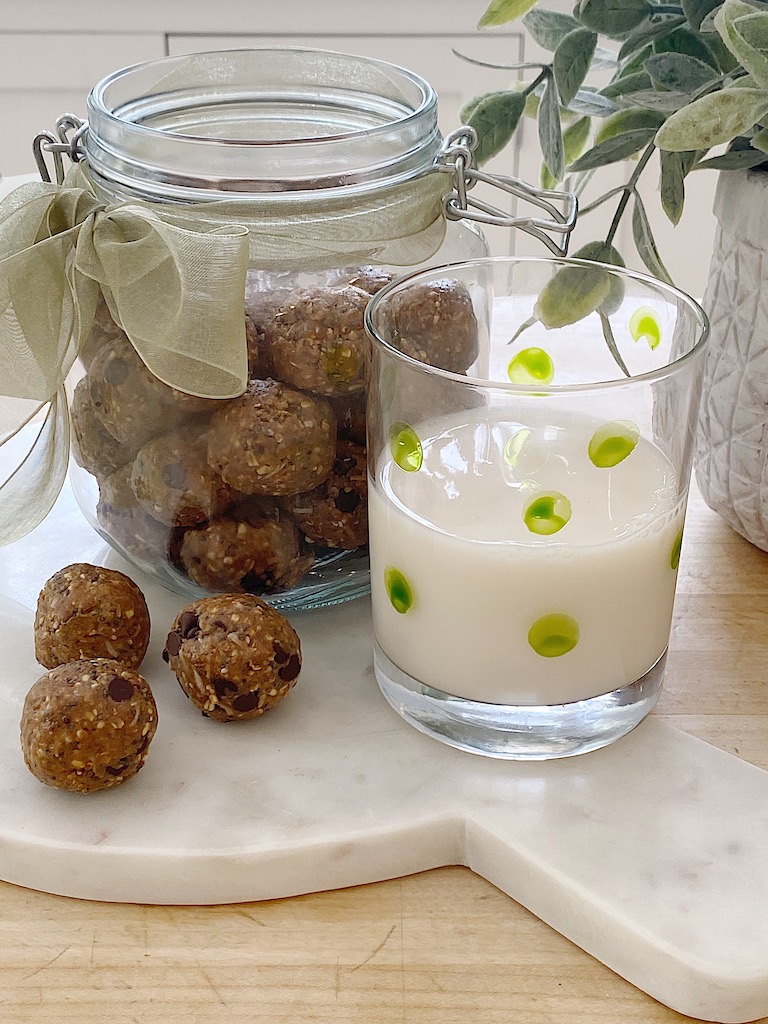 Who doesn't adore snack food? Why not whip up these fantastic Peanut Butter Protein Balls?
They're a delightful, effortless, and nutritious snack from Leslie at My 100 Year Old Home.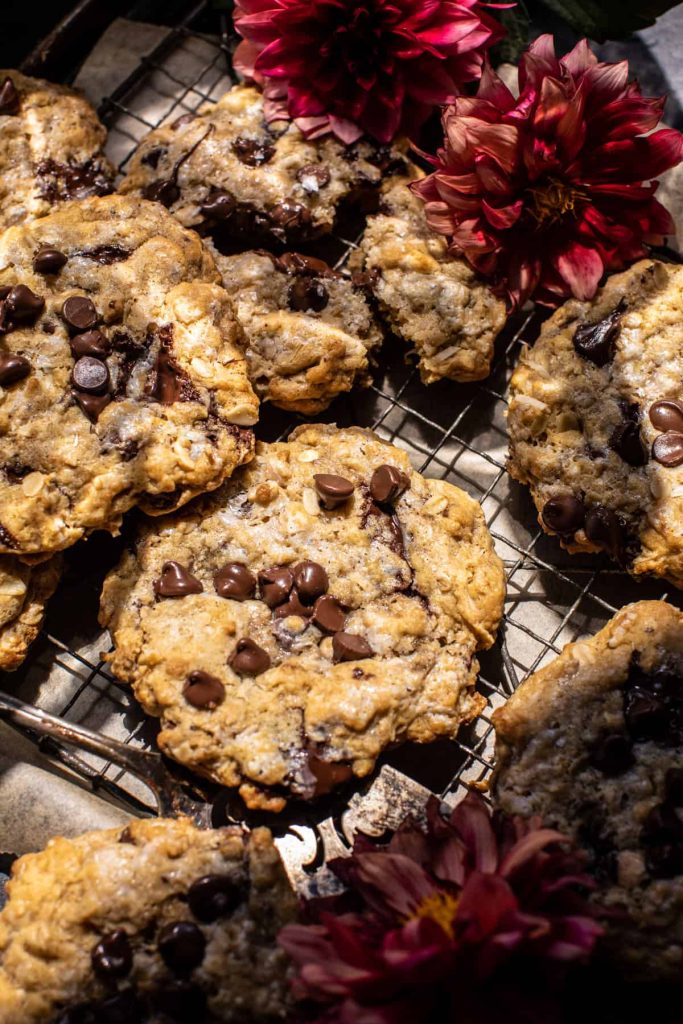 GIANT MAGIC OATMEAL CHOCOLATE CHIP COOKIES
Half Baked Harvest consistently delivers exceptional recipes. This oversized cookie, with its addition of brown butter, amplifies its decadent richness.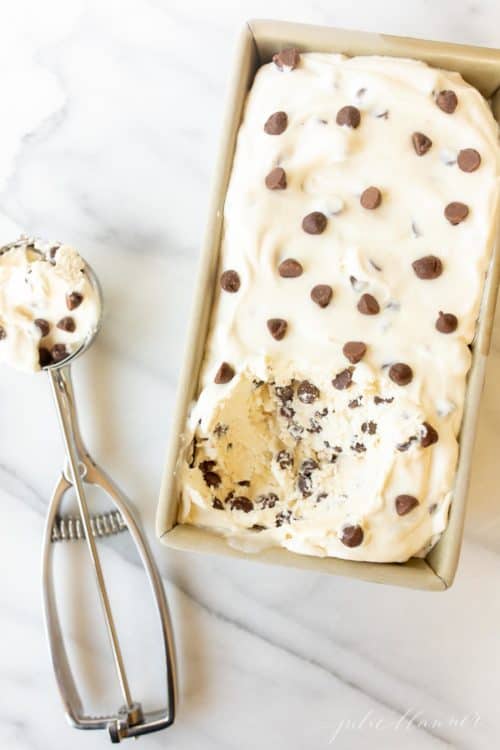 NO CHURN CHOCOLATE CHIP ICE CREAM
Create this homemade, no-churn chocolate chip ice cream in 5 minutes using only 4 basic ingredients. It's incredibly creamy and requires no special equipment, making it the ideal effortless frozen dessert.
This great recipe is from the talented Julie Blanner!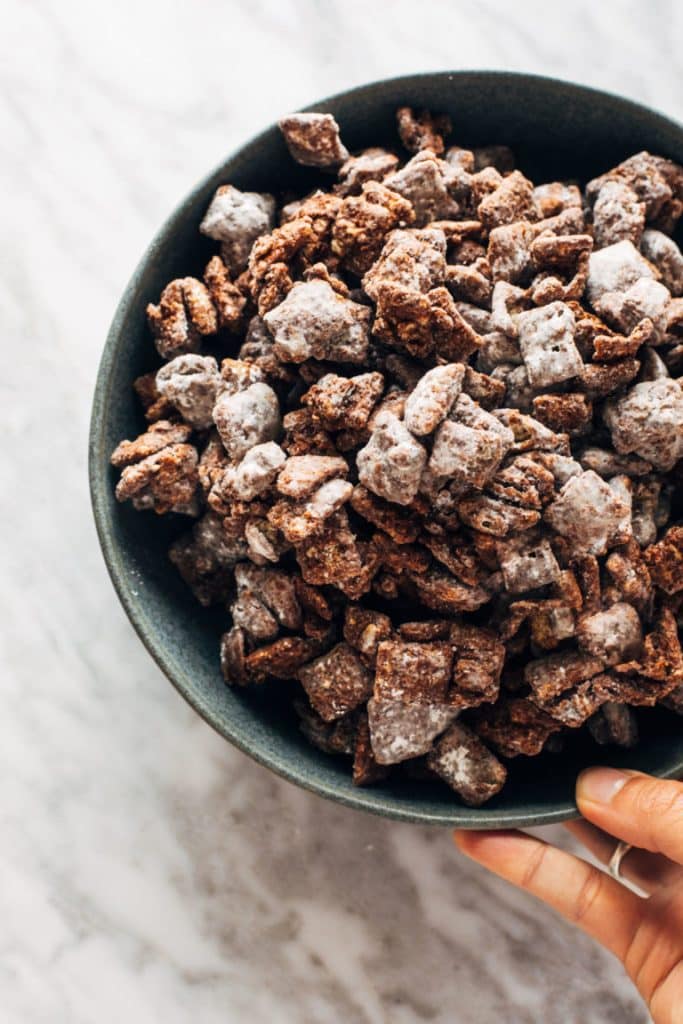 Puppy Chow, also recognized as Muddy Buddies, is a snack featuring crispy cereal, such as Rice Chex, coated in a blend of melted chocolate and peanut butter, then dusted generously with powdered sugar. It's designed for indulgent handfuls, akin to a dessert-inspired twist on Chex Mix.
This fabulous recipe hails from Pinch of Yum.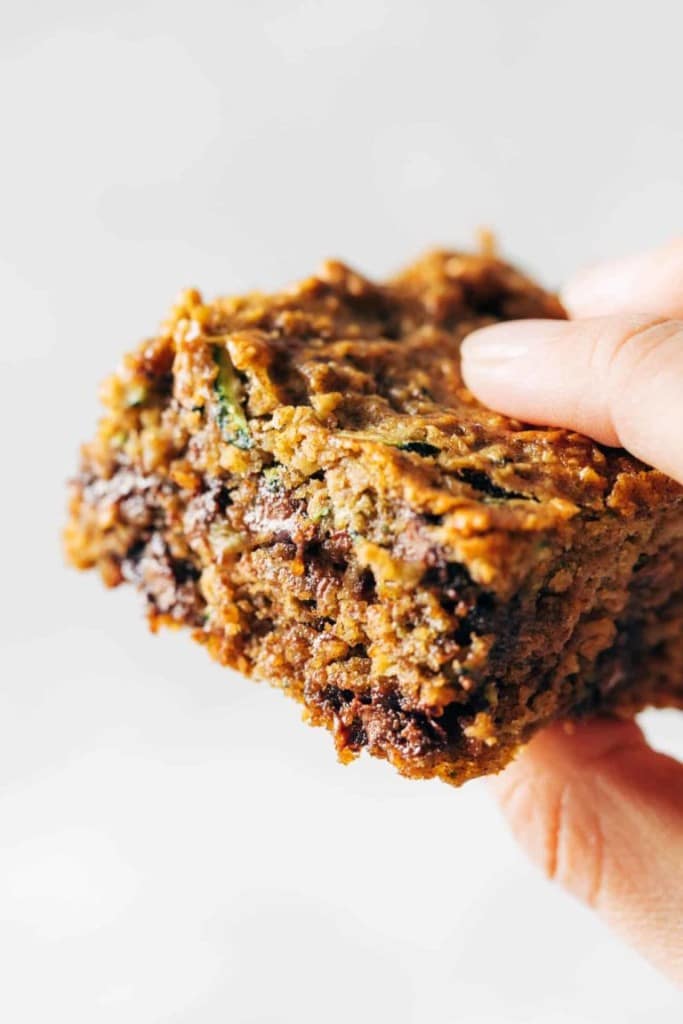 ALMOND BUTTER CHOCOLATE CHIP ZUCCHINI BARS
These Almond Butter Chocolate Chip Zucchini Bars from Pinch of Yum are a delightful addition to your sweet cravings!
Crafted with oats, almond butter, zucchini, dates, and maple syrup, they're brimming with wholesome goodness in every bite. So many nourishing ingredients come together in this single bar!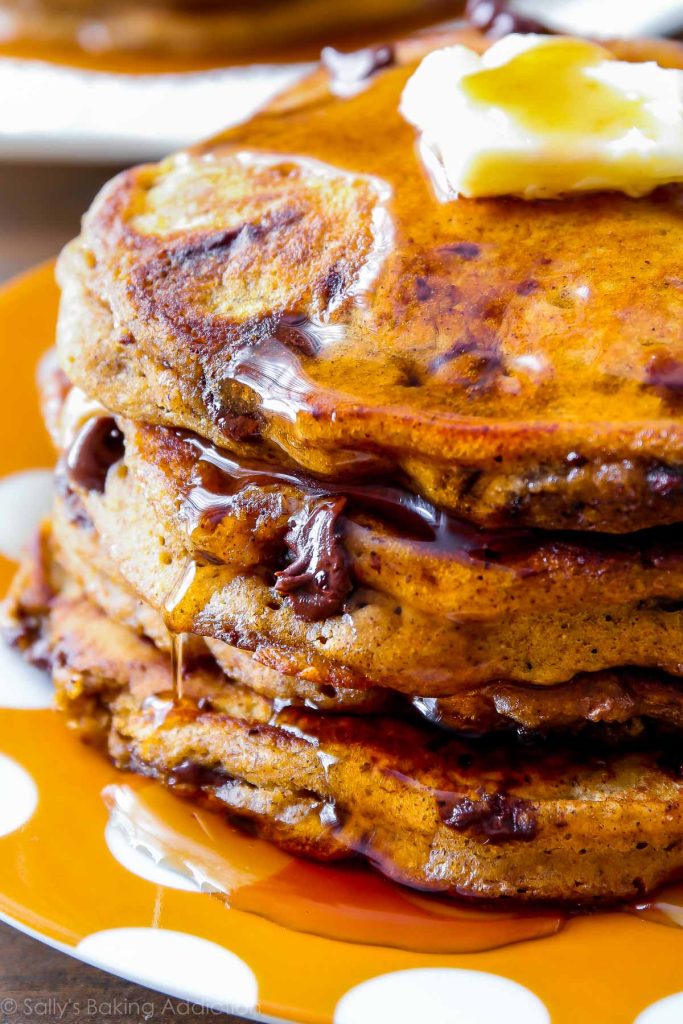 PUMPKIN CHOCOLATE CHIP PANCAKES
Kick off your autumn mornings with a delightful stack of homemade pumpkin pancakes, infused with aromatic cinnamon and generously studded with chocolate chips.
You can find this recipe on Sally's Baking Addiction.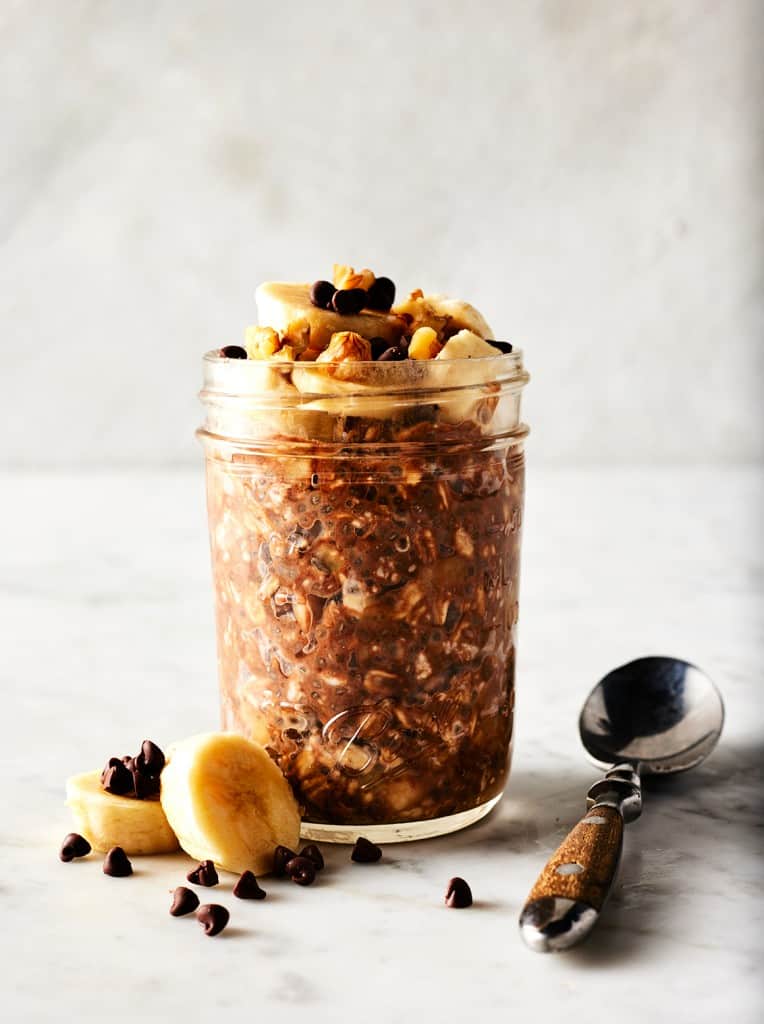 Discover the art of preparing overnight oats by visiting the Love & Lemons website! This convenient, prep-ahead breakfast is ideal for those hectic mornings.
What's Trending On The Blog
Make these brownies when you want to make a decadent chocolate Oreo dessert without the flour.
This delicious brownie contains a chocolate chip cookie base with an Oreo cookie middle and is topped with a chocolatey brownie. All of these delightful layers are gluten-free.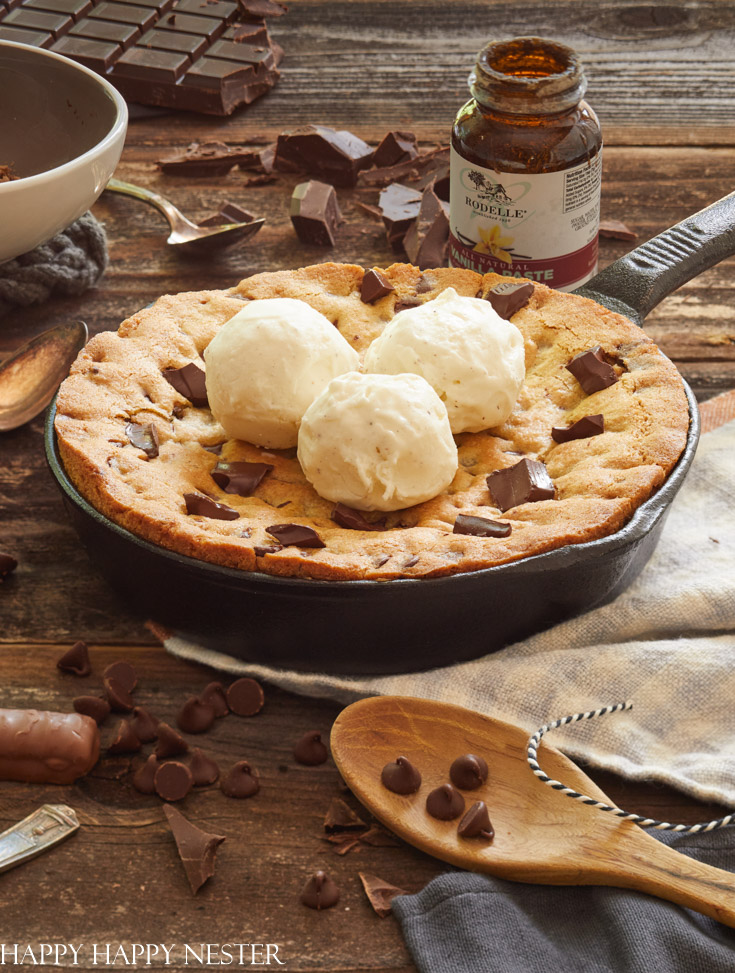 CHOCOLATE CHIP SKILLET COOKIE RECIPE
This delicious Chocolate Chip Skillet Cookie is a fabulous treat any time of the year. It's our family's comfort food when it comes to desserts. It's a gooey and amazing cookie that can be shared family-style with a couple of dollops of vanilla ice cream!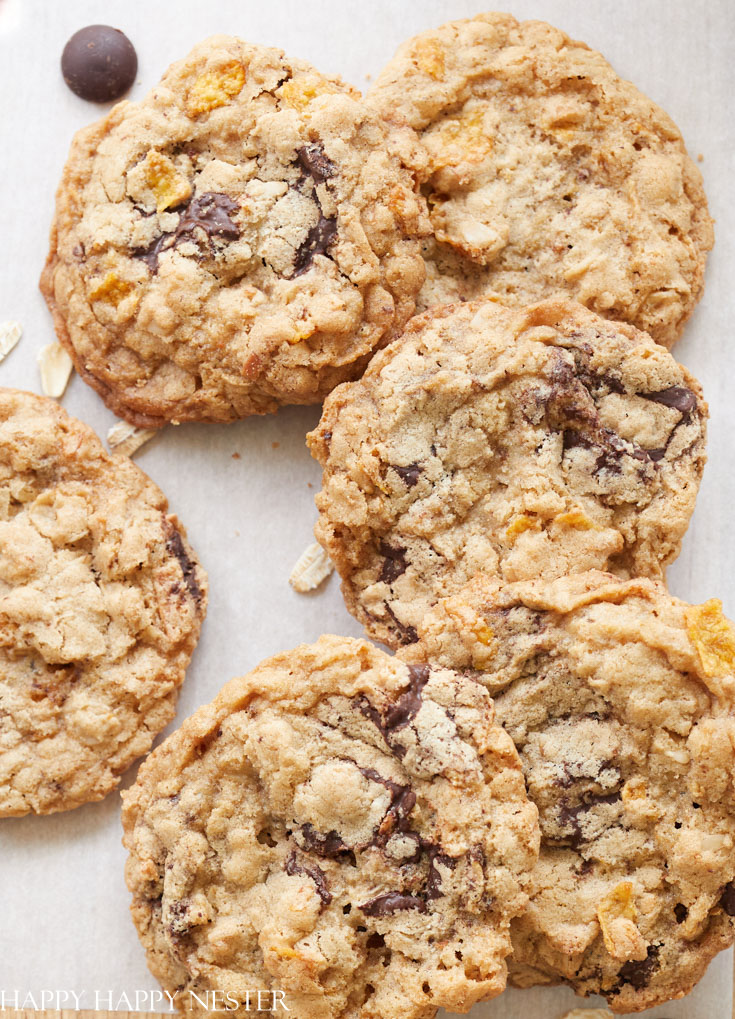 This Ranger Cookie Recipe blends oatmeal, coconut, cornflakes, and chocolate chips. This combination of yummy ingredients creates crispy edges with a slightly chewy texture.
This Week's Tip – Baking Poster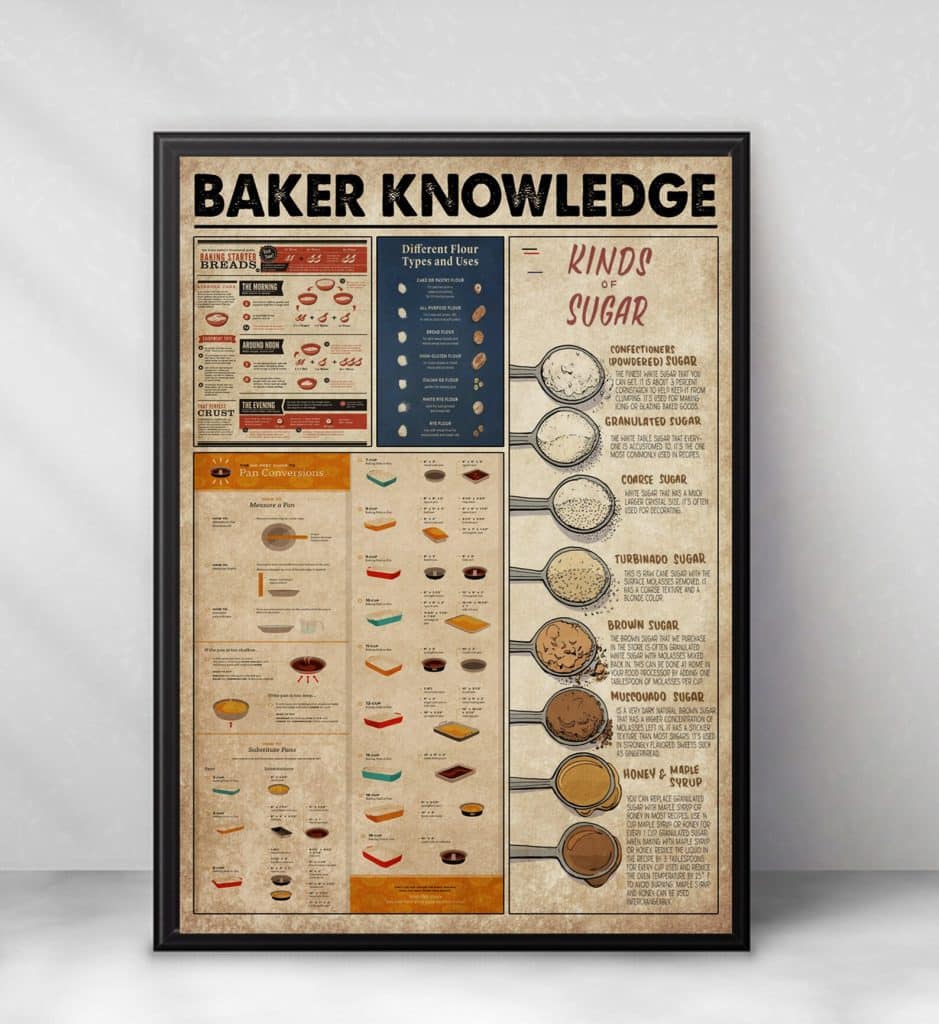 Frame this fun artwork and give it a special place in your kitchen. It's not just a handy baking poster; it also makes a thoughtful and unique gift for a friend or family member. Its beautiful design adds that extra touch of charm to any present!
Latest Obsession – Russell Wright Plates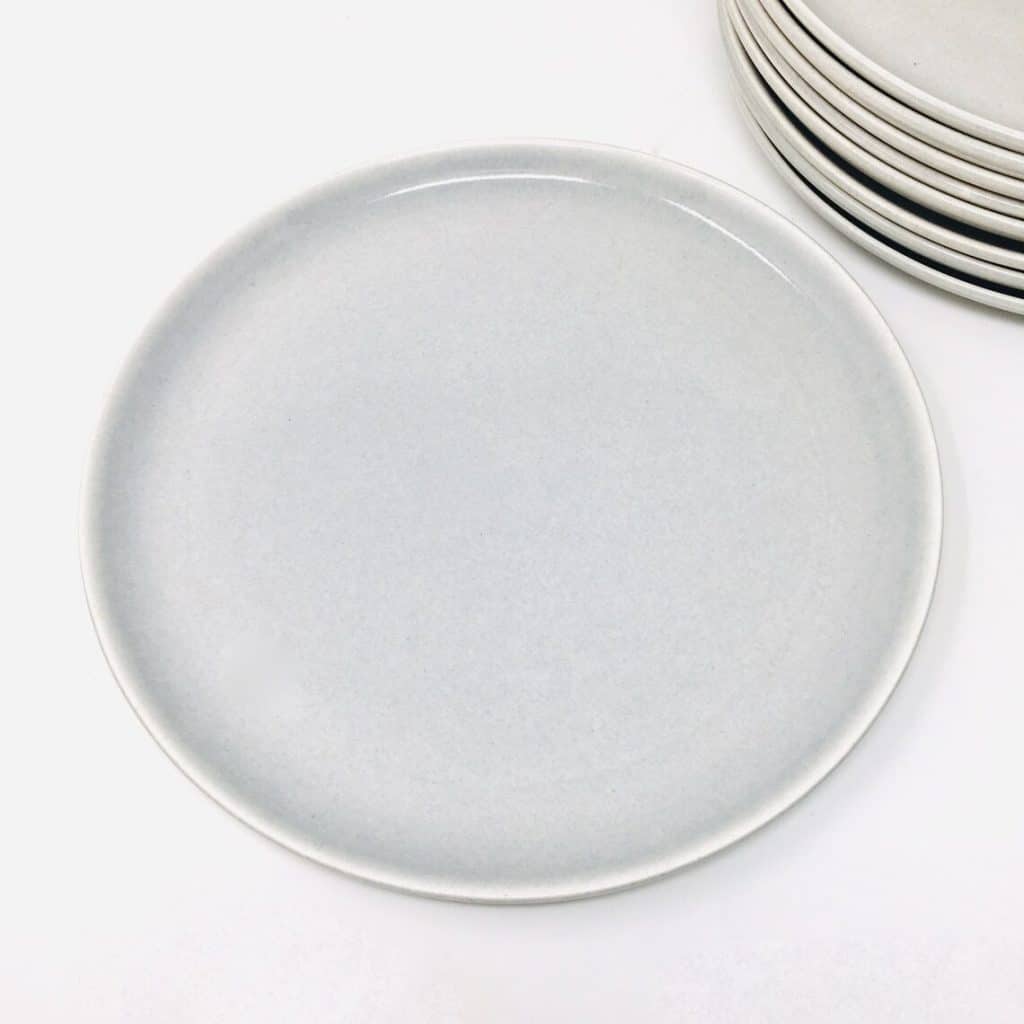 I recently stumbled upon these wonderful plates in an antique store. They are from the Russell Wright collection. Are you familiar with Russell Wright?
Russell Wright plates are known for their classic mid-century modern style, featuring natural shapes and understated earthy tones. They're a beloved choice for their timeless look and practical usability.
And even though they are vintage, they have a somewhat timeless charm and feel that I love!
I'm obsessed!
---
I want to say thank you once again for spending your weekend with me! I really hope you had a great time checking out all these laid-back summer dinner ideas I shared.
Now, it's time to take it easy and treat yourself to some delicious desserts made with chocolate chips. Enjoy!
Cheers!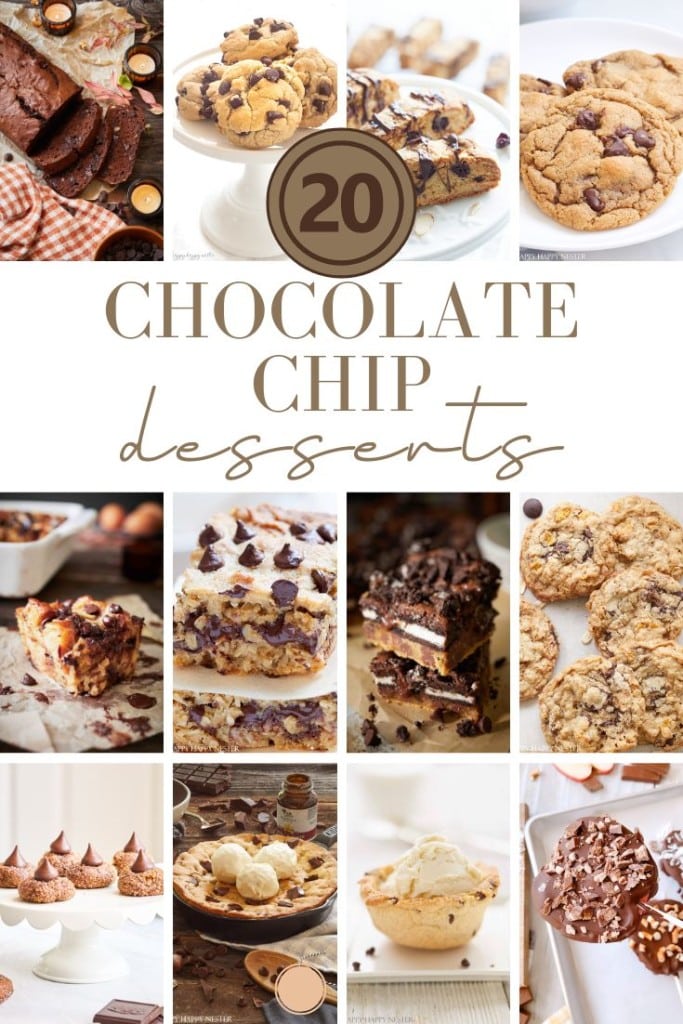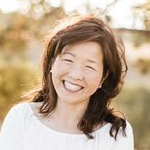 Latest posts by Janine Waite
(see all)