Welcome to Saturday,, Chitchat. Today, we are talking about Floral Bouquets and more! It's always nice to decorate our homes in the fall and winter with a pretty flower arrangement. Flowers brighten our homes and our moods.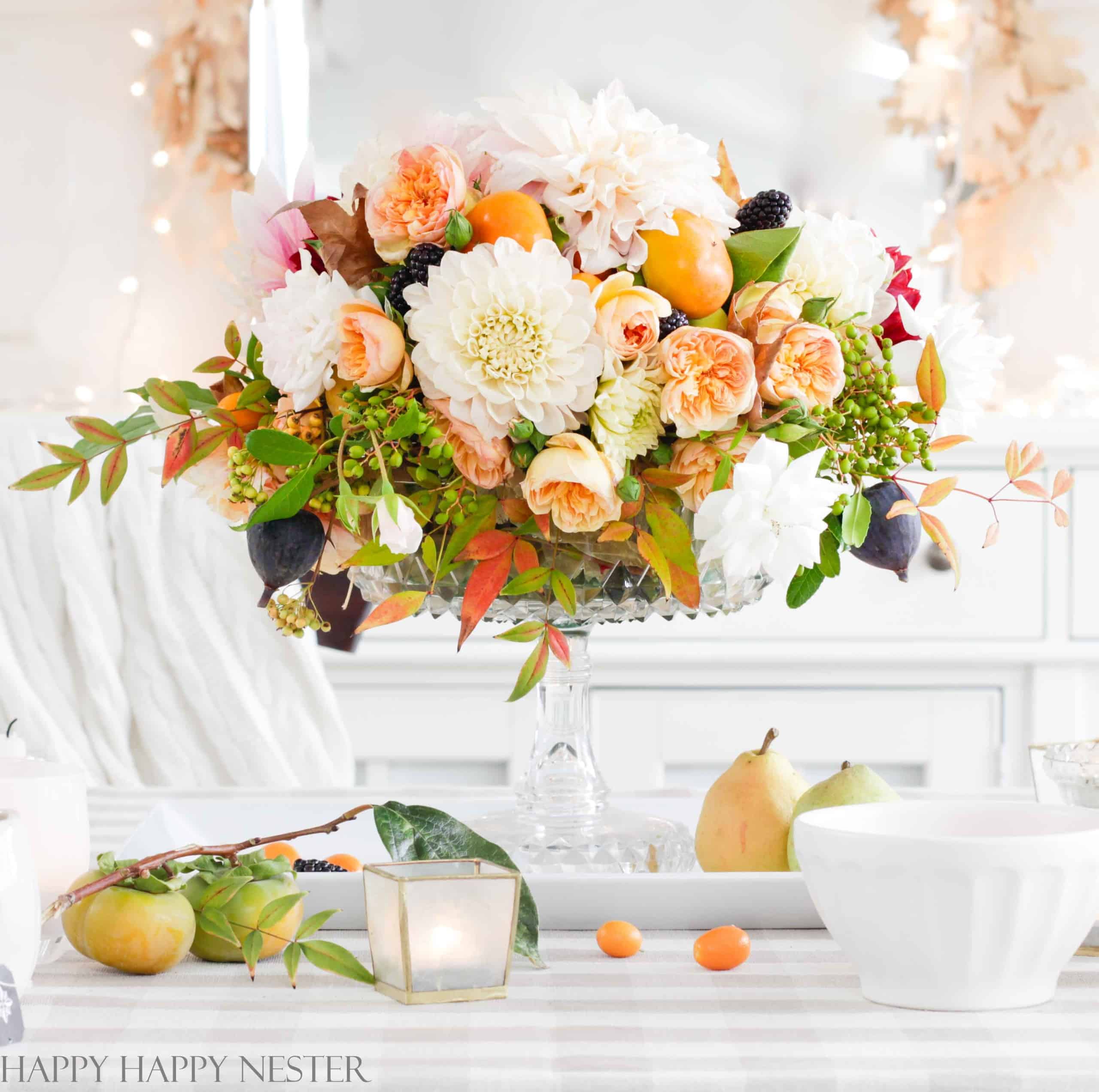 I'm so excited for fall and the holidays. So, let's kick off this Saturday's post with some beautiful flower arrangments. Nothing is as pretty as a bouquet of fresh flowers with their wonderful floral fragrances.
It's been quite a week. We are traveling home from our family trip to Vermont. So today's post might not be as long as past ones.
But sit back and enjoy a moment with some pretty floral bouquets for the fall.
Saturday Chitchat with Janine – Volume 88
Hello friends!
Do you have a bouquet of fresh flowers? Or maybe your flower garden is producing some pretty blossoms! Whatever your source of flowers is, think about arranging them and brightening up your home for the fall.
Faux or fresh flowers add so much color and coziness to a space.
I hope you enjoy this post and are inspired to create some flowers this weekend!
Personal Note from Janine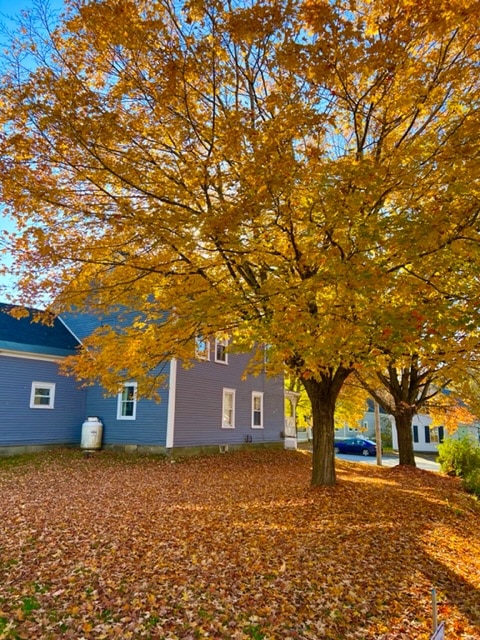 We spent a week in Vermont and in fact, I'm writing this post on the plane.
It was an unexpected trip back east since my father-in-law recently passed away.
The family made the best of gathering and we spent the time supporting my mother-in-law.
It was nice to have beautiful weather and peak foliage while in New England. We all the needed the pretty trees during this sad time of our lives.
I hope you all are enjoying some fall foliage this year.
Thanks so much for all your kind words and support.
Cheers,

This Week's Inspiration – Flora Bouquets
Flower Arrangements with Fruit
I love to integrate fruit into my bouquets! It's an easy way to color and seasonal accents. This time of year is plentiful fruit like figs, persimmons, apples, pears, and more.
Think outside the traditional flower arrangement and have fun creating a fall bouquet.
I rounded up 19 fall centerpieces for this post. Plan and add a pretty arrangement to your Thanksgiving table this year.
This post is a great resource to help you choose and make an easy and beautiful bouquet.
Martha Stewart always has unique ideas for floral arrangements. If you cannot find some flowers in your area, try rounding up some fall leaves.
I love the natural and moody bouquets that fall leaves create. Not only are they pretty, but they're also inexpensive. Have love that they were cheap!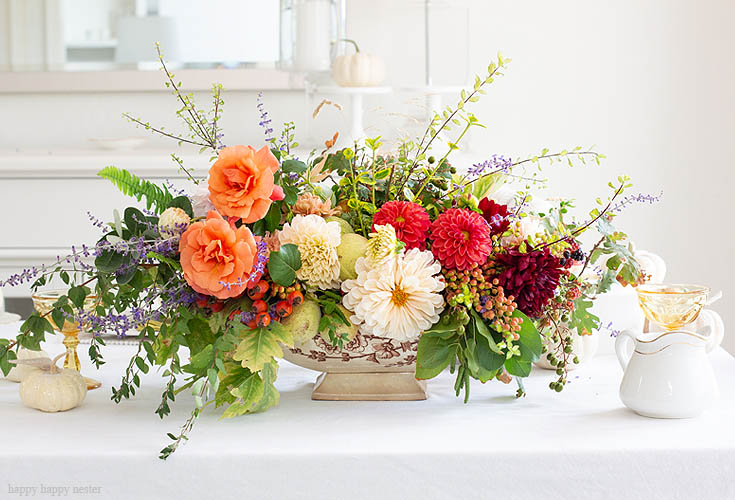 This sweet fall arrangement has pepper berries, oak leaves, buckeyes, and much more. My florist friend, Kathy,, created this exquisite bouquet for me.
Place a bunch of flowers in a vintage soup tureen,, and it is a perfect combination for fall.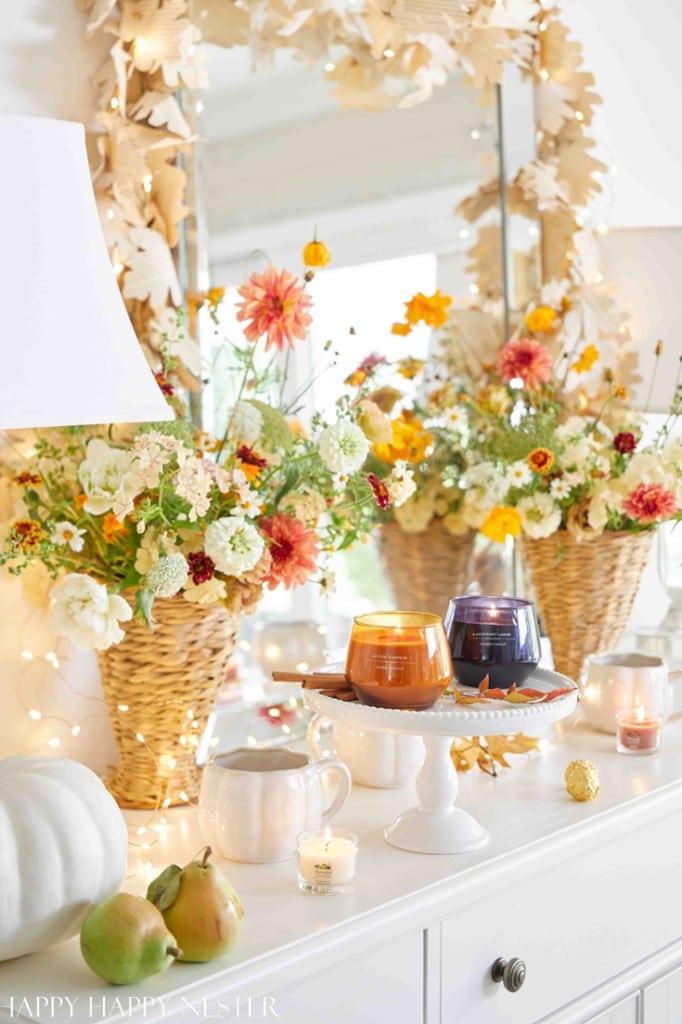 For this post, I put together two beautiful fall bouquets. The bouquets are unique since the flower vases are rattan baskets. I lined them with plastic Ziploc bags and transformed them into adorable vases.
The rattan adds a nice cozy fall touch!
If you have a bounty of dahlias in your flower garden, this is the arrangement for you.
Add a few cosmos, zinnias, and nandina leaves for this bright and colorful fall arrangement. Who says fall flowers can only be oranges and rust-colored?
Boutique of the Week – Fall Pillows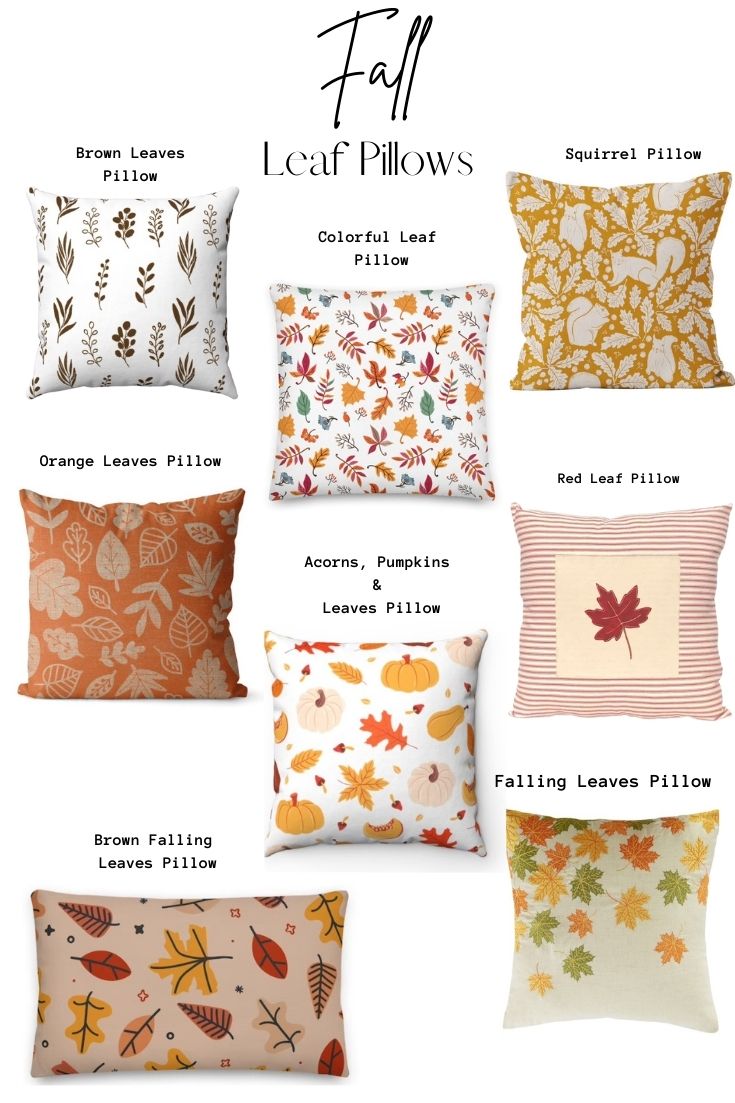 This time of year, I can't get enough fall leaves. So, to have them on my pillows is such a fabulous idea.
Cozy up your sofa this year with some pretty pillows!
My Favorite Things – Friend's Floral Arrangements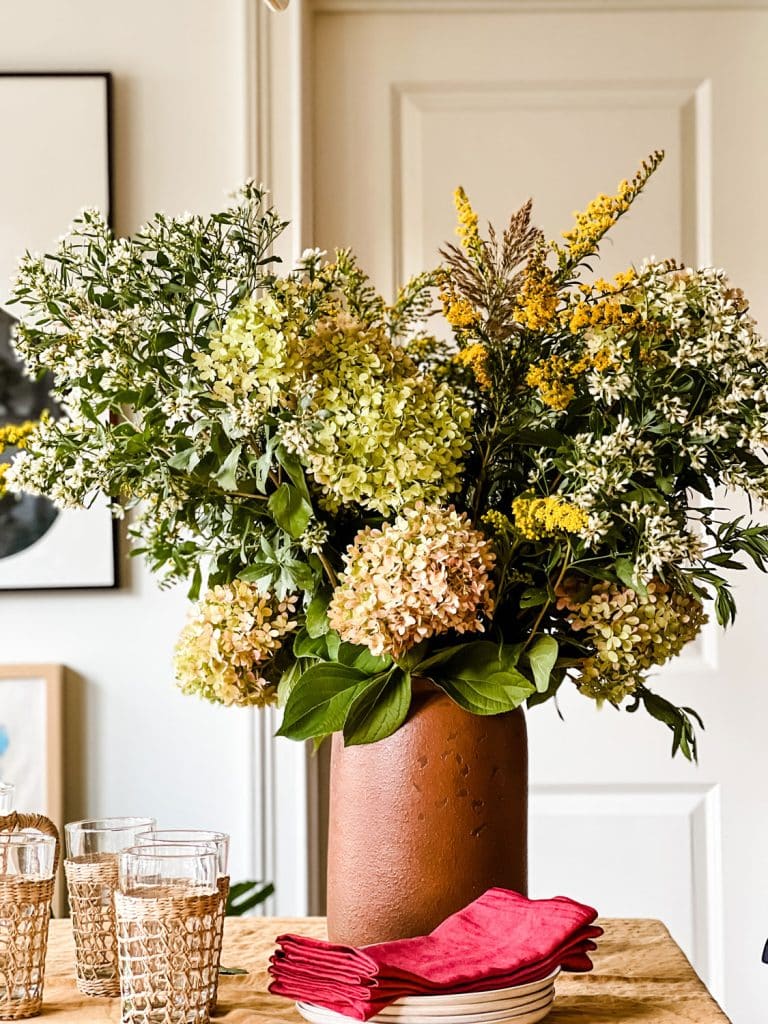 Easy Foraged Arrangement for Fall
These beautiful flowers and greenery are from my sweet friend, Annie, from Most Lovely Things. She is constantly creating such beautiful projects.
I love the simplicity and rustic quality of her bouquet. Have fun gathering things from around your home and woods!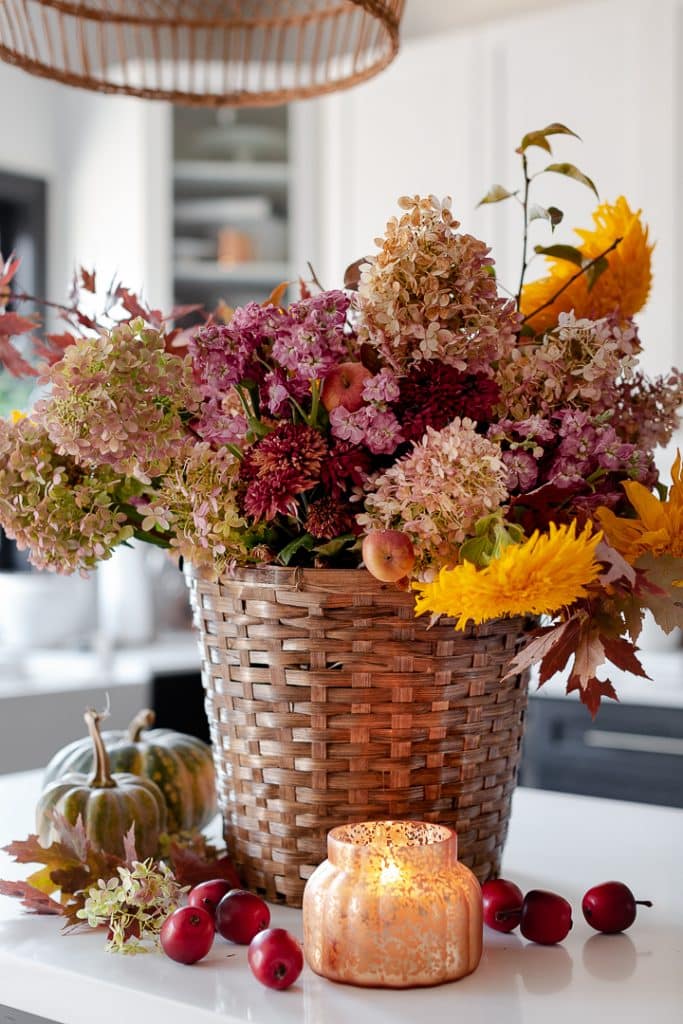 Lucy from Craftberry Bush is creative,, and I love this simple flower bouquet. She placed some teddy bear sunflowers and a few small apples to make this exquisite arrangement.
The combination of rust mums with colorful leaves is perfect for fall.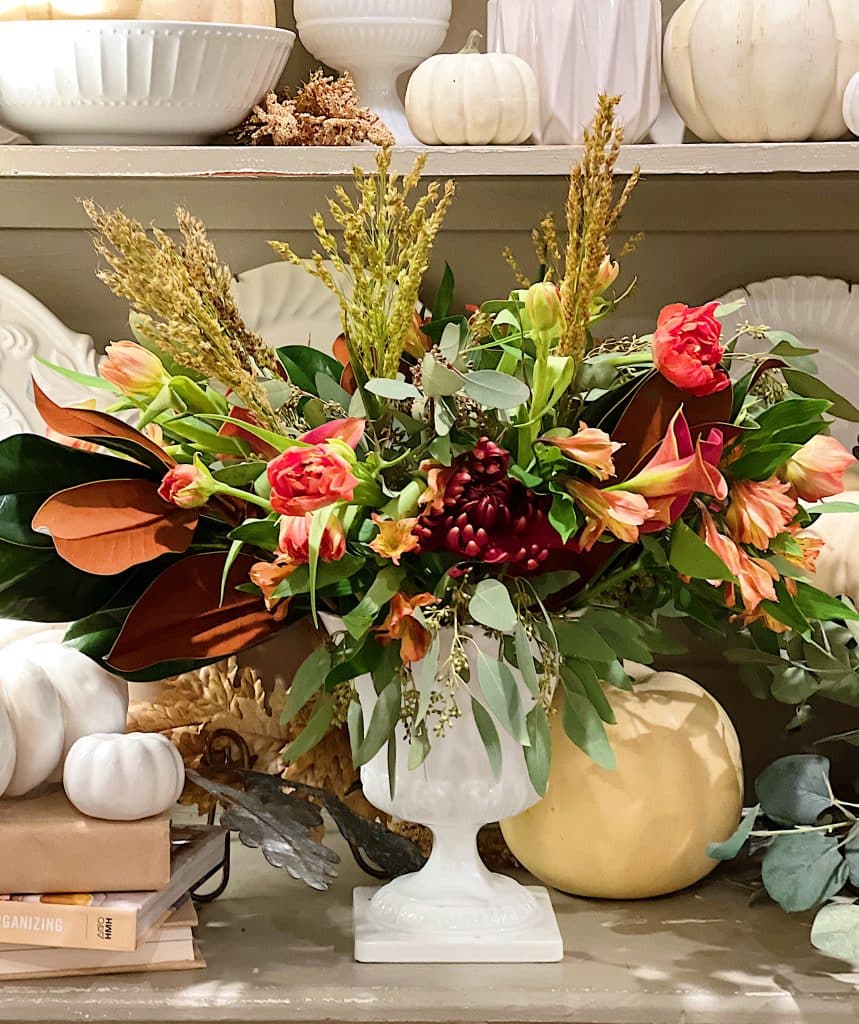 Easy Halloween Porch Decorations
Leslie from My 100 Year Old Home created this centerpiece for her book signing party. She is always entertaining and whips up the prettiest tables, food, and flowers.
If you're interested, she has a beautiful book, A Home to Share, that's all about entertaining!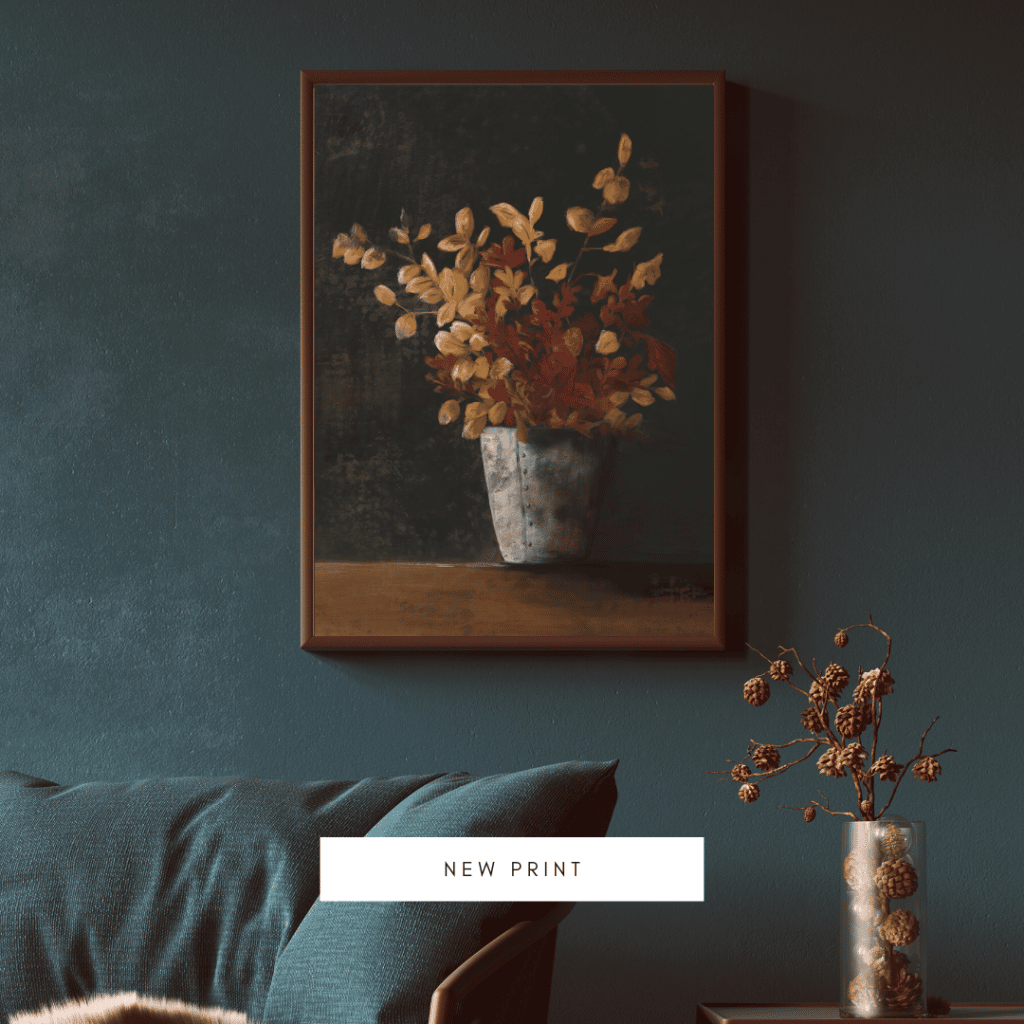 Here's a free fall printable from Sara at Twelve on Main. I love that she created a fall print that showcases a pretty fall bouquet.
Hop on over to this post to download this excellent fall print.
What's Trending On The Blog
This easy DIY is impressive and fun. This year, make sure to add them to either your porch or living room.
I share a simple way to add them without nailing anything to walls or ceilings.
Come on over to view my easy installation tricks and tips.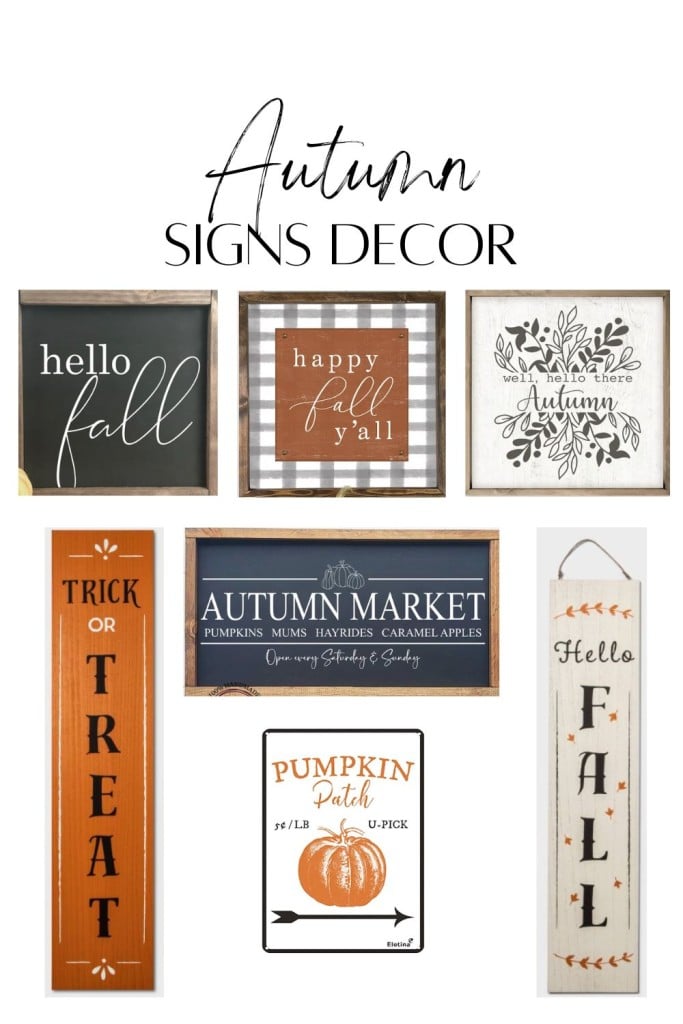 Have you started decorating? Here is a collection of Autumn Signs Decor to inspire you to begin designing your space for fall.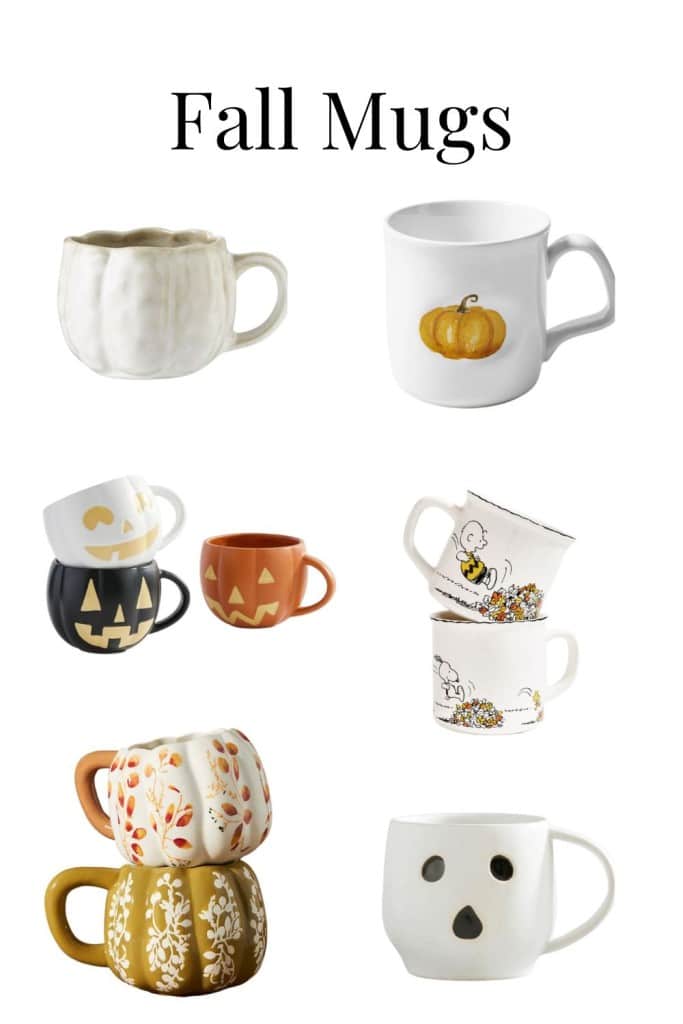 Here is a collection of Fall Mugs to find your next best cup for any autumn beverage for the next couple of months.
Does it feel like fall yet? Check out these Etsy Fall Wreaths for the whole festive experience this autumn season.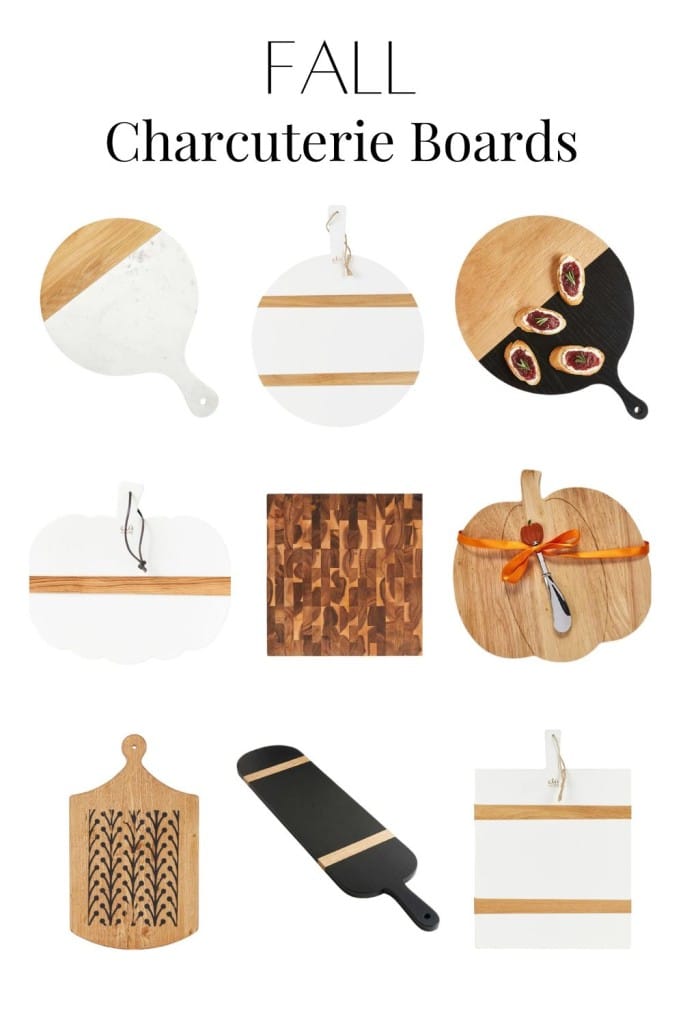 The new season is around the corner, so it's best to start looking at this collection of Fall Charcuterie Boards.
This Week's Tip – Plant Limelight Hydrangea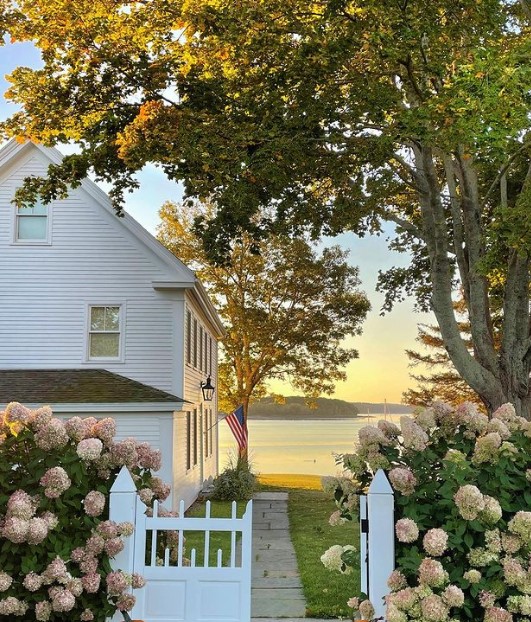 Plant Some Limelight Hydrangeas!
My good friend, Loi from Loi Thai, has the prettiest Limelight Hydrangeas. He inspired me this fall to put two plants in our garden.
Our nursery only carries them in the fall, so I made sure to buy some this year. When planting them, I made sure to water them thoroughly for the first week. We had warm weather, so I wanted to ensure they didn't struggle for moisture.
I'm looking forward to watching them blossom among our rock roses and rosemary.
Latest Obsession – Arpil Cornell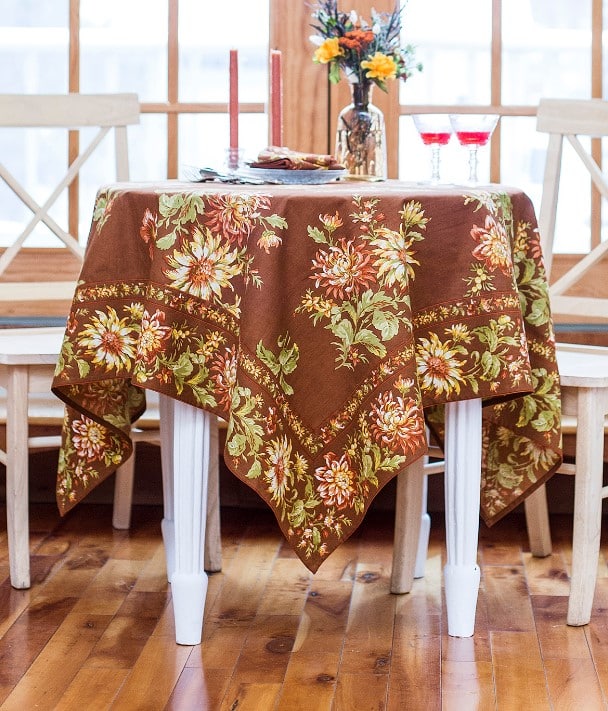 Beautiful Floral Linens
We visited the April Cornell store in Vermont on our recent trip to visit family.
If you haven't shopped at April Cornell then you're in a for a treat if you visit their online store. They make gorgeous floral linens that are so beautiful.
I did buy a fun retro style table cloth for this Christmas. I'll share it once I have my table and room ready for the holidays!
But in the meantime you can visit their online store and get ready for sending Christmas gifts.
---
---
Hello!
Thanks so much for checking out this post all about Fall Floral Bouquets!
I hope you have some pretty flowers in your home this weekend. Create one of these shared arrangements or branch out and make your own design.
Happy Saturday and have a fabulous weekend!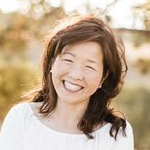 Latest posts by Janine Waite
(see all)