Are you a fan of all things sweet? You've come to the right place because I've got some delicious Sweet Tooth Recipes to make your taste buds dance with joy!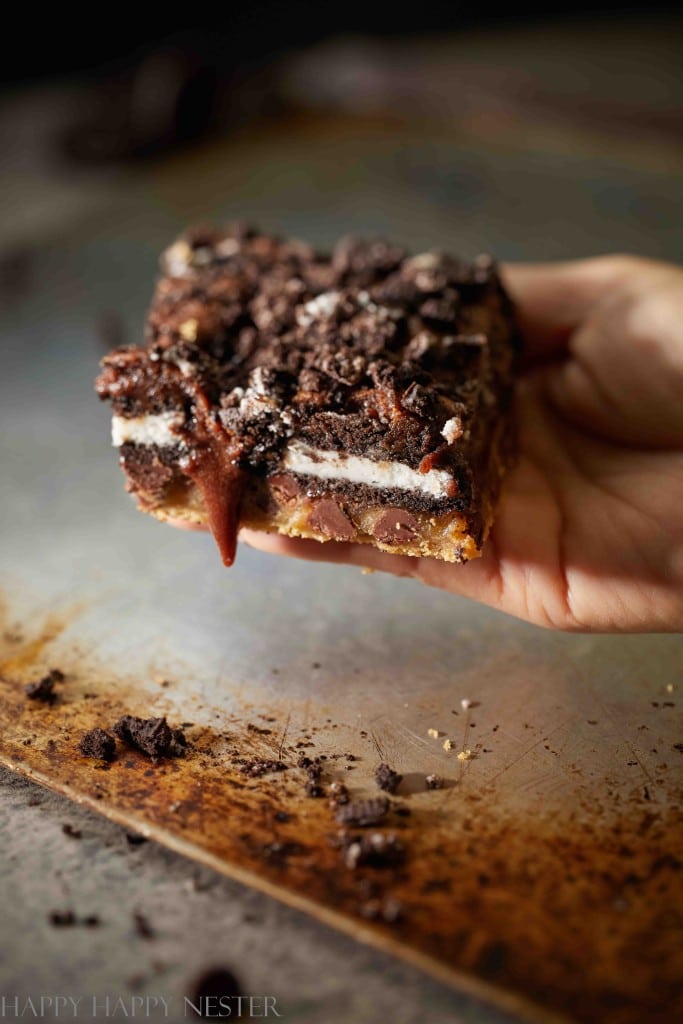 If you're like me, you love indulging in all things sugary and delicious.
There's something about biting into a sweet treat that makes everything better, don't you agree?
Whether it's a warm slice of freshly-baked cake or a gooey chocolate brownie, there's no denying that desserts are the perfect way to satisfy your cravings.
And with so many different Sweet Tooth recipes, there's always something new and exciting to try.
One of the best things about Sweet Tooth recipes is that there are plenty of options.
From classic favorites like chocolate chip cookies and ice cream sundaes to more elaborate creations like multi-layered cakes and intricate pastries, there's a dessert for everyone.
Of course, the downside to this deliciousness is that it can take time to decide what to make!
But that's part of the fun.
You are pouring over cookbooks and Pinterest boards, searching for that recipe that speaks to your sweet tooth and gets your mouth watering.
And let's remember the joy of baking and creating these sweet treats.
There's something so satisfying about mixing up the ingredients, watching them transform in the oven, and finally enjoying the fruits of your labor.
So if you're looking for inspiration for your following Sweet Tooth recipe, there's no shortage of resources.
After all, a little bit of sweetness is good for the soul!
Saturday Chitchat with Janine – Volume 116
So, baking is so satisfying, right? And when you get to try out a new recipe, it's like a whole adventure in the kitchen.
Who doesn't love the smell of freshly baked cookies or the sight of a perfectly risen loaf of bread?
And don't get me started on the taste – there's something about homemade baked goods that can't be beaten.
But I have to say. It sounds like you're hooked on baking!
I can't blame you – when you're passionate about something, you always need to do it.
So keep on baking, my friend. These sweet tooth recipes aren't going to make themselves 😉
Personal Note from Janine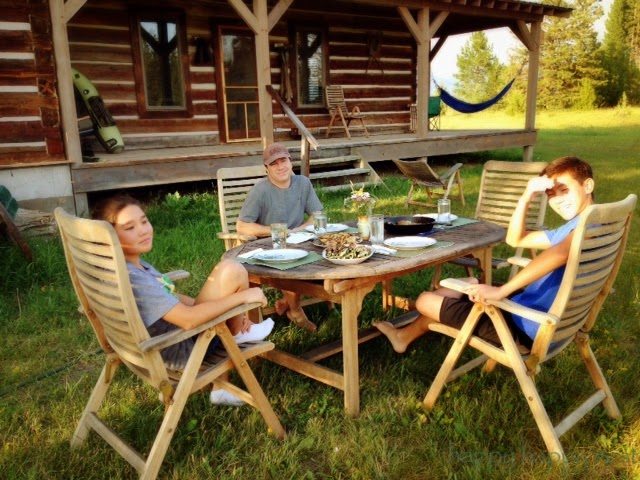 I absolutely love desserts!
Whenever we go on vacation, baking is one of my absolute favorite things to do. My husband is all about fly fishing all day, and I'm just chillin' in the cabin, whipping up all sorts of yummy treats.
I've come up with so many awesome desserts when we've been vacationing in Montana. I mean, my husband's all about fishing, but when I think of Montana, I immediately think of the French Apple Tart I made.
I'm not heading out to Montana with him this summer, but you can bet I'll be baking up a storm on our fall trip later this year.
This weekend, I'm planning on making a cake, and I'm crossing my fingers it doesn't turn out to be a total disaster. It usually takes me three tries to nail a recipe. One of these days, I'll take a pic of myself in the kitchen, surrounded by all my failed attempts!
Alrighty, have an awesome weekend!

PS: My husband's favorite cabin and fishing spots are in a little town called Darby, Montana. But, it's gotten pretty famous lately 'cause they shoot that TV show, Yellowstone, there!
This Week's Inspiration – Sweet Tooth Recipes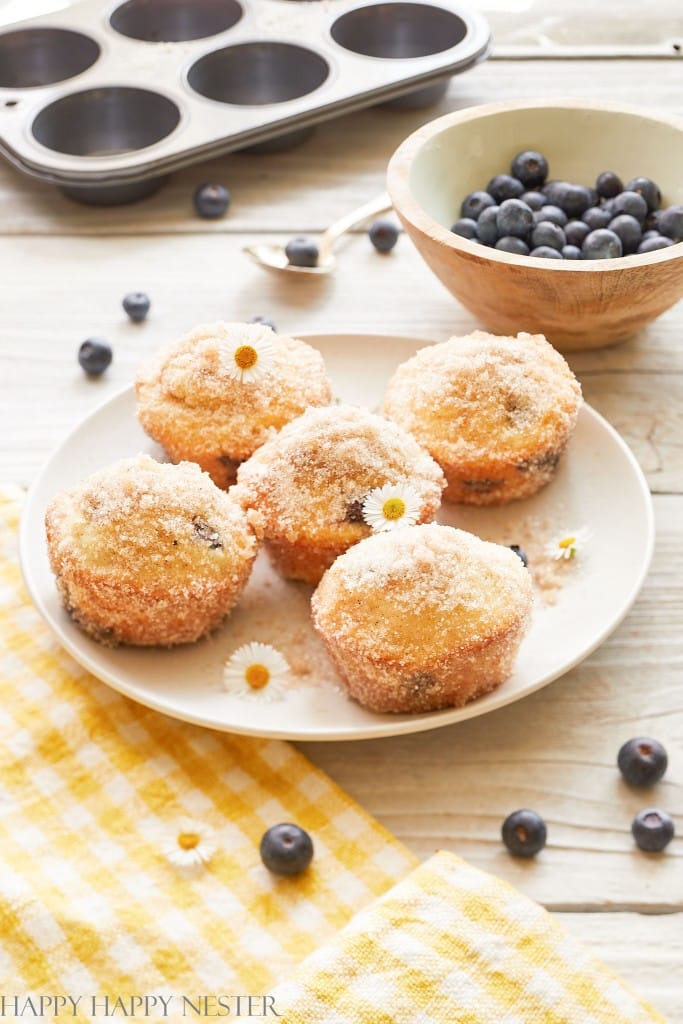 This Blueberry Muffin Recipe is a breeze to whip up, and the result is pretty close to a doughnut in terms of taste!
After baking, dunk them in melted butter and coat them in sugar for a seriously scrumptious dessert.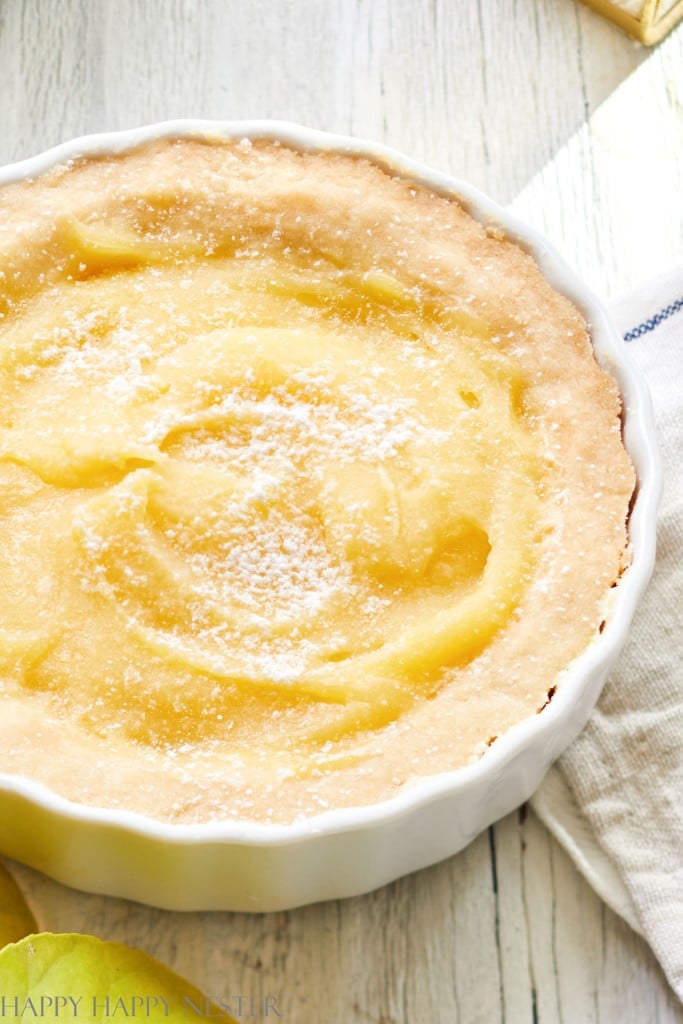 These Mini Lemon Tarts are a perfect mix of tangy citrus and sweet flavors. All wrapped up in a delicious buttery shortbread crust.
The filling in these tartlets is made from my homemade English lemon curd recipe that goes perfectly with the buttery crust. It's seriously delicious!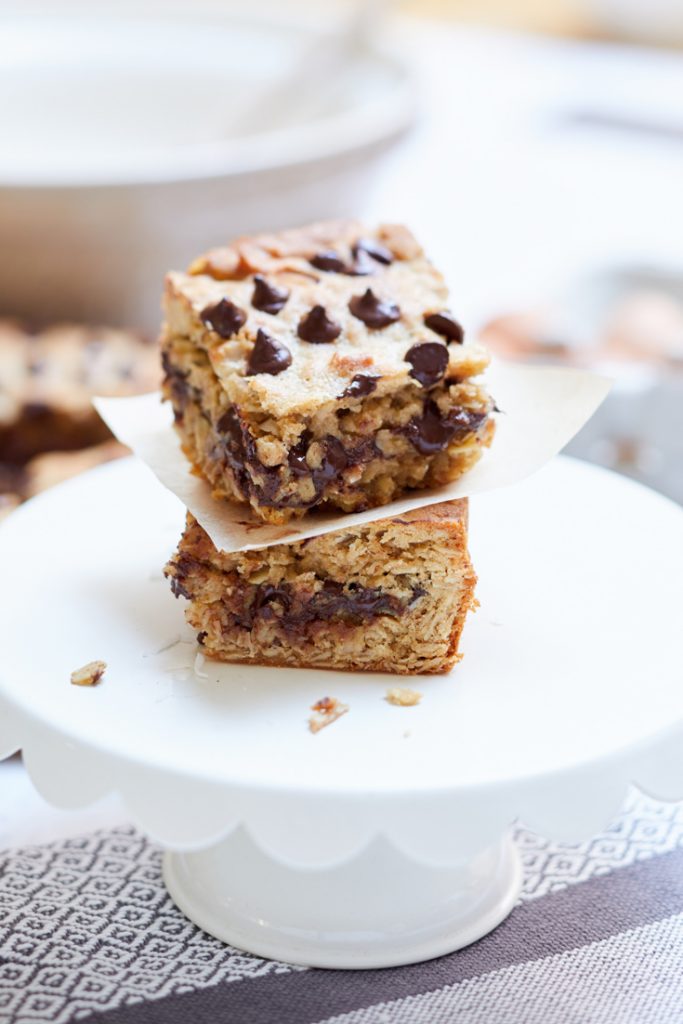 This Fudgy Oatmeal Bars Recipe is so delicious and simple to make. The chocolate center is in between a yummy oatmeal cookie dough.
The combination of a dark chocolate layer and oatmeal with shredded coconut is perfect.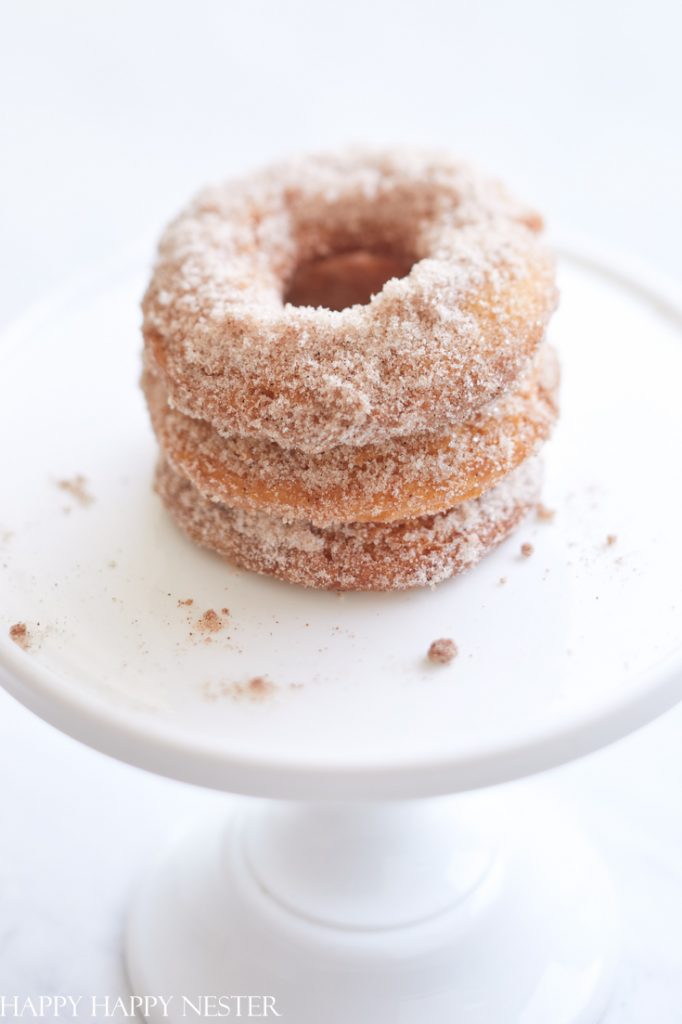 This Buttermilk Doughnuts Recipe without yeast uses baking powder instead. It's a simple doughnut recipe that makes a crispy, fluffy doughnut.
This is my mother-in-law's classic doughnut recipe. Now she shared it with me, and I'm so excited to share it with you!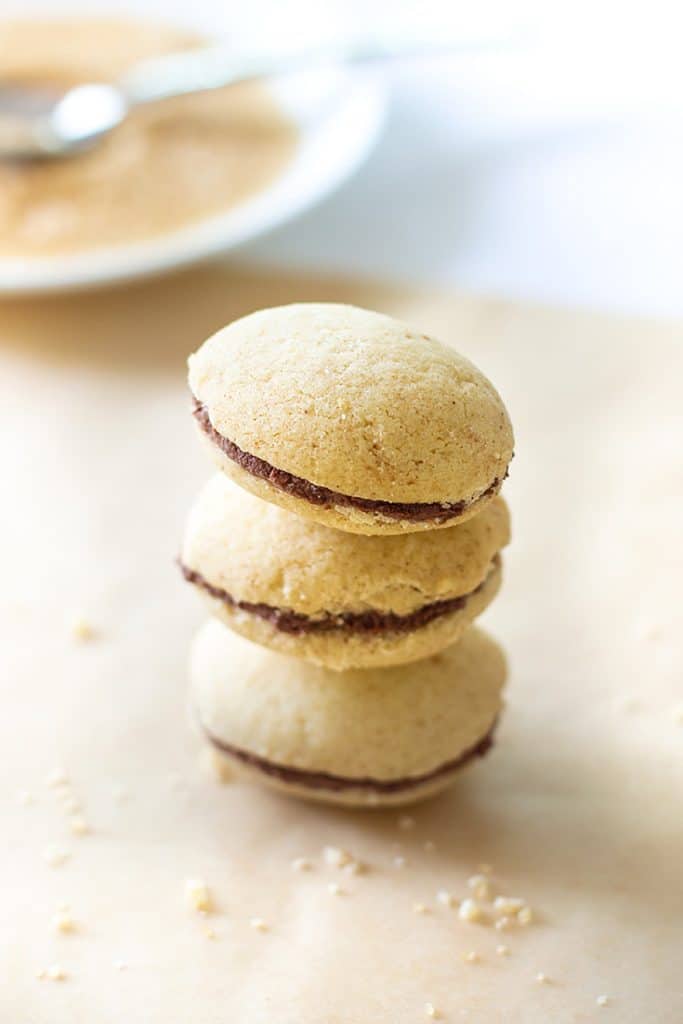 Brown Butter Sugar Cookies with Chocolate Ganache is an irresistible recipe. This cookie is delicate and the flavor is incredible.
The original recipe calls for fruit preserves between the cookies and this is where I modified it with a chocolate center.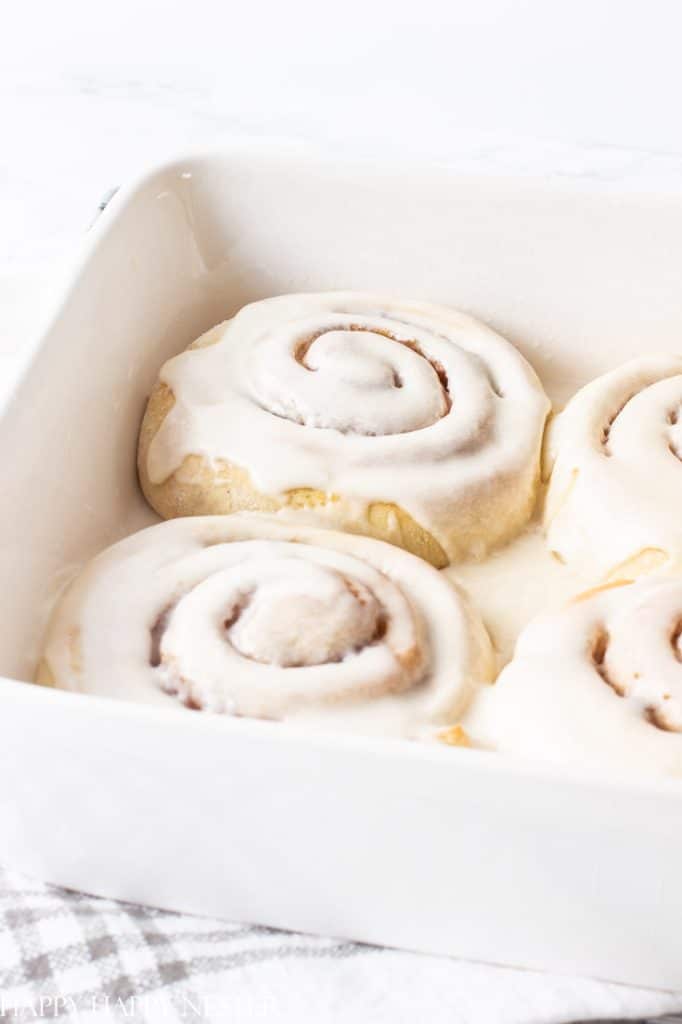 Here are some Homemade Cinnamon Rolls that are light and delicious and perfect for any breakfast. This recipe does contain yeast, but don't panic since it only requires one dough rise.
And if your oven has a bread proofing option, you're in luck.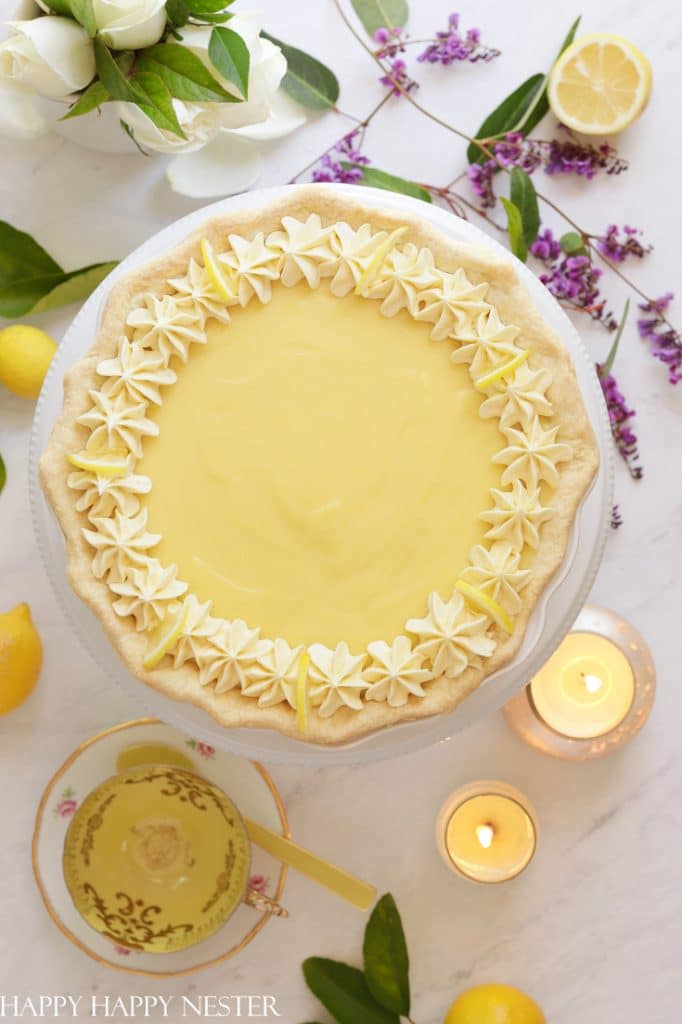 Today, I'm sharing the Best Lemon Sour Cream Pie recipe. This lemon pie has a rich, smooth lemon flavor similar to my favorite English Lemon Curd recipe.
Of course, this homemade pie has sour cream, which mellows the sweetness and creates a luscious taste.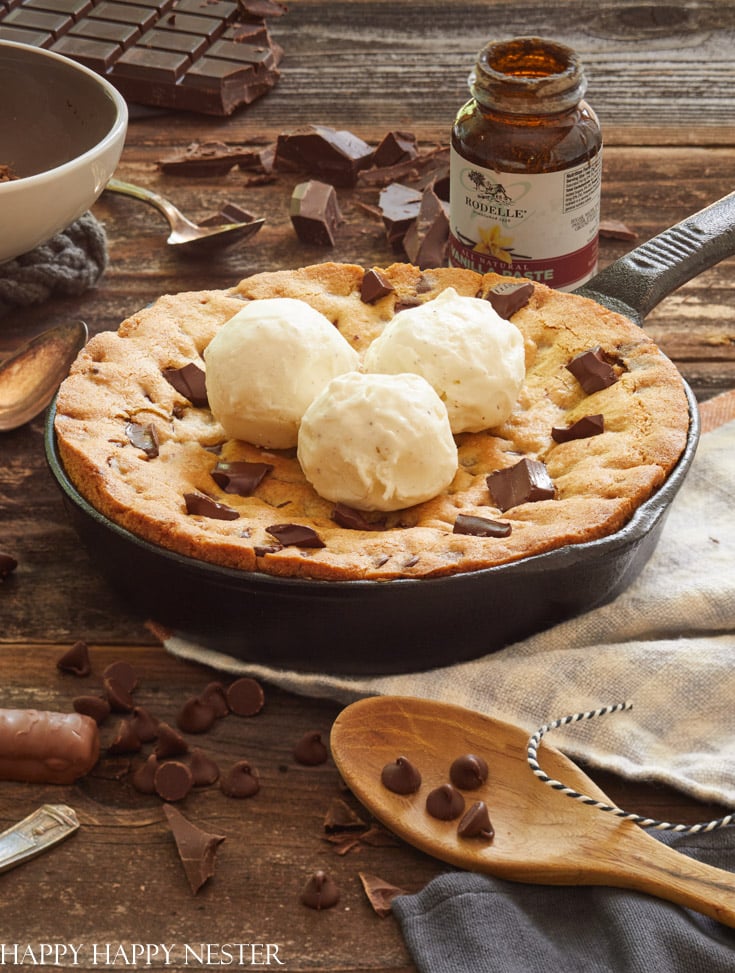 Chocolate Chip Skillet Cookie Recipe
This delicious Chocolate Chip Skillet Cookie is a fabulous treat any time of the year. It's our family's comfort food when it comes to desserts.
So, I got busy in the kitchen and made a few versions. And today's recipe is the result.
Boutique of the Week – Serena & Lily Dupes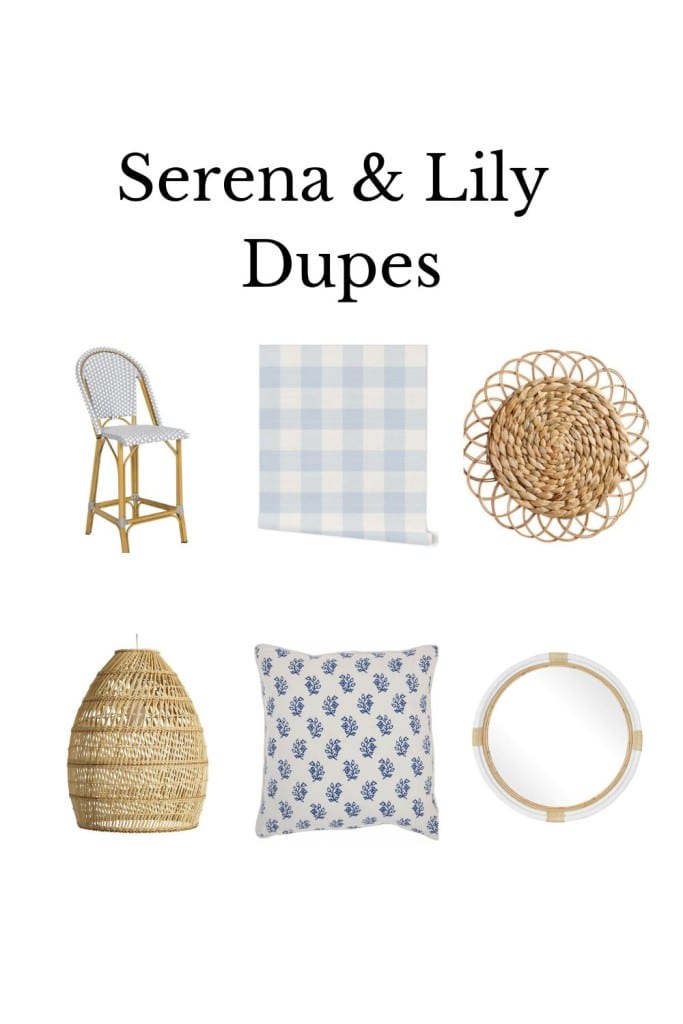 Have you heard about Serena and Lily Dupes? They're cheaper versions of the trendy and stylish home decor products from Serena & Lily.
Who doesn't love their gorgeous designs and high-quality materials? But let's face it. Only some people can afford to splurge on their products.
My Favorite Things – Sweet Tooth Recipes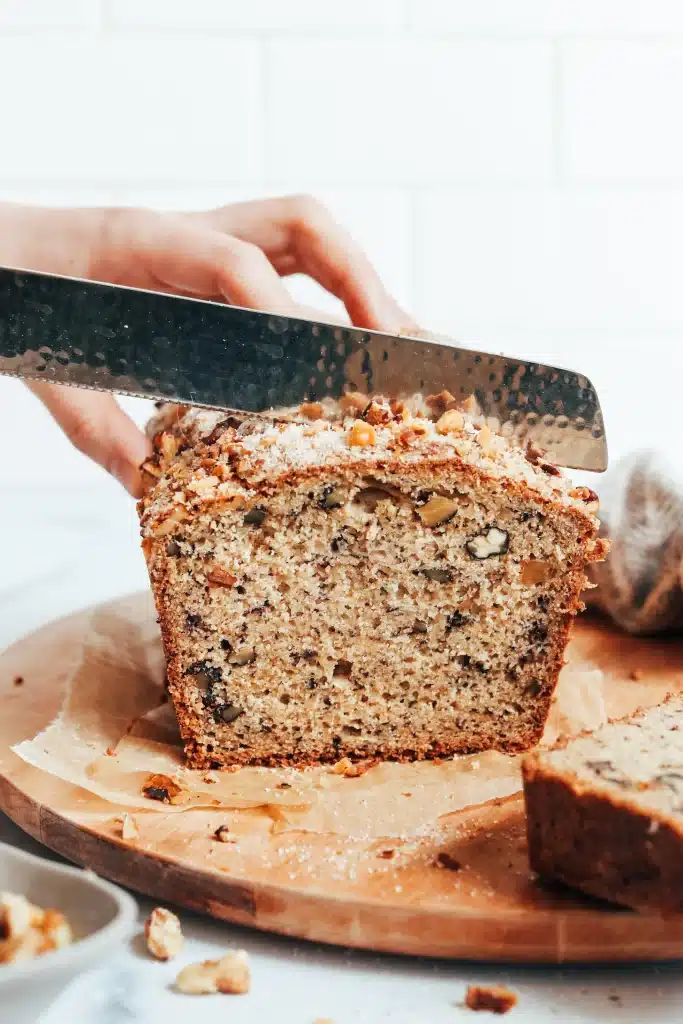 Ultimate Gluten-Free Banana Bread
My daughter is on a gluten-free diet and found this recipe. It's amazing and worth a try. Whether you're allergic to wheat or not, this dessert is a must.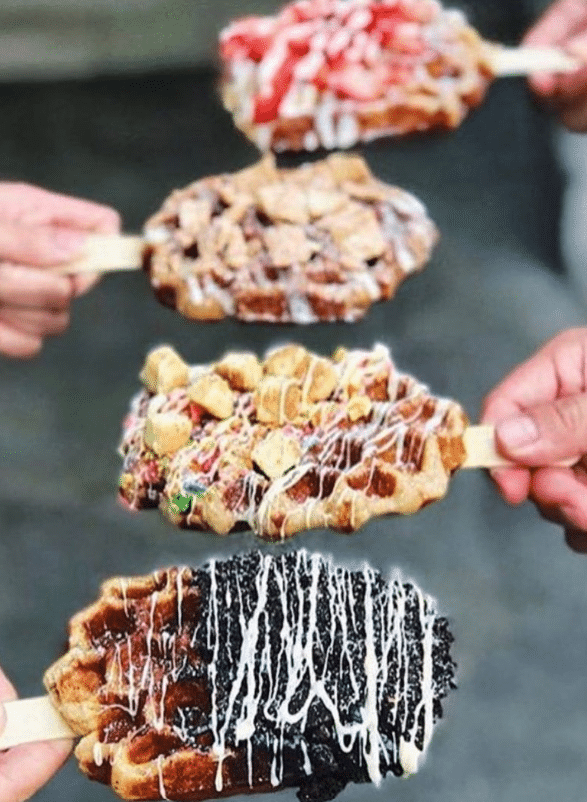 We can all get inspired and try making our own versions of these waffle pops! Come check out their Instagram for the recipe.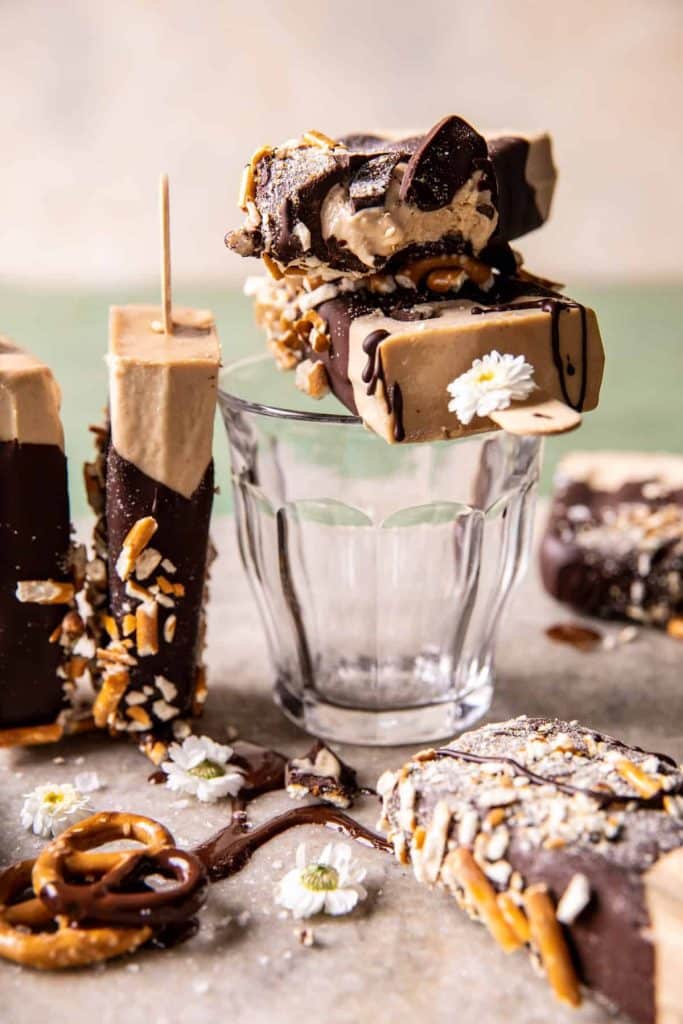 Creamy Chocolate Peanut Butter Fudge Popsicles
These easy, Homemade Creamy Chocolate Peanut Butter Banana Fudge Popsicles are the frozen treat we all need to have stashed away in our freezers! Join Tieghan for the recipe.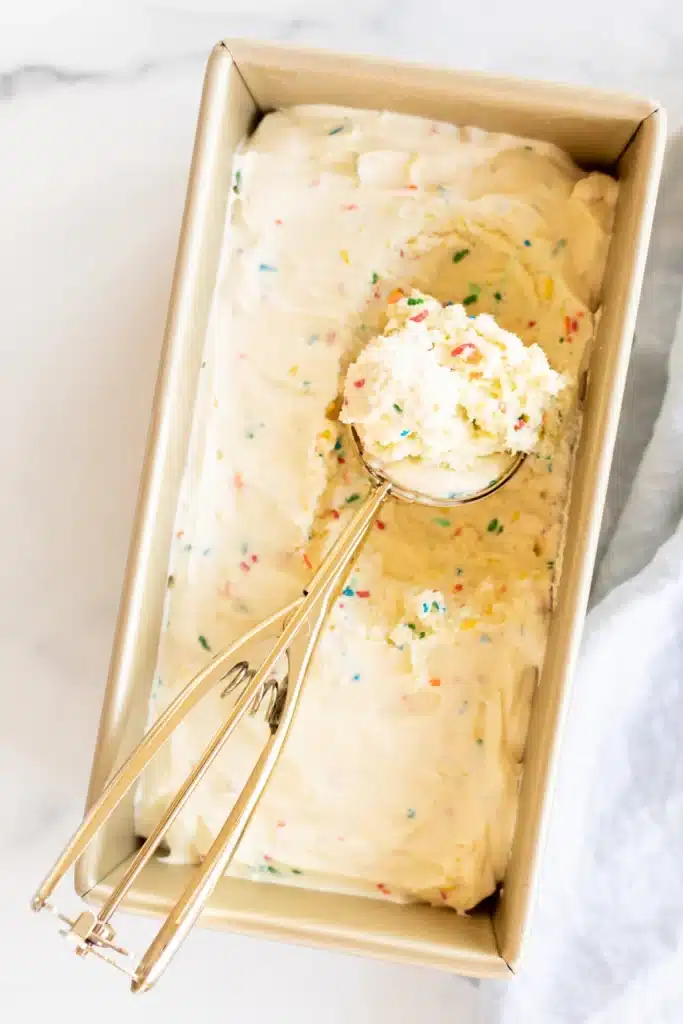 This no-churn homemade cake batter ice cream is the perfect special treat for a summer day. See the recipe here with Julie!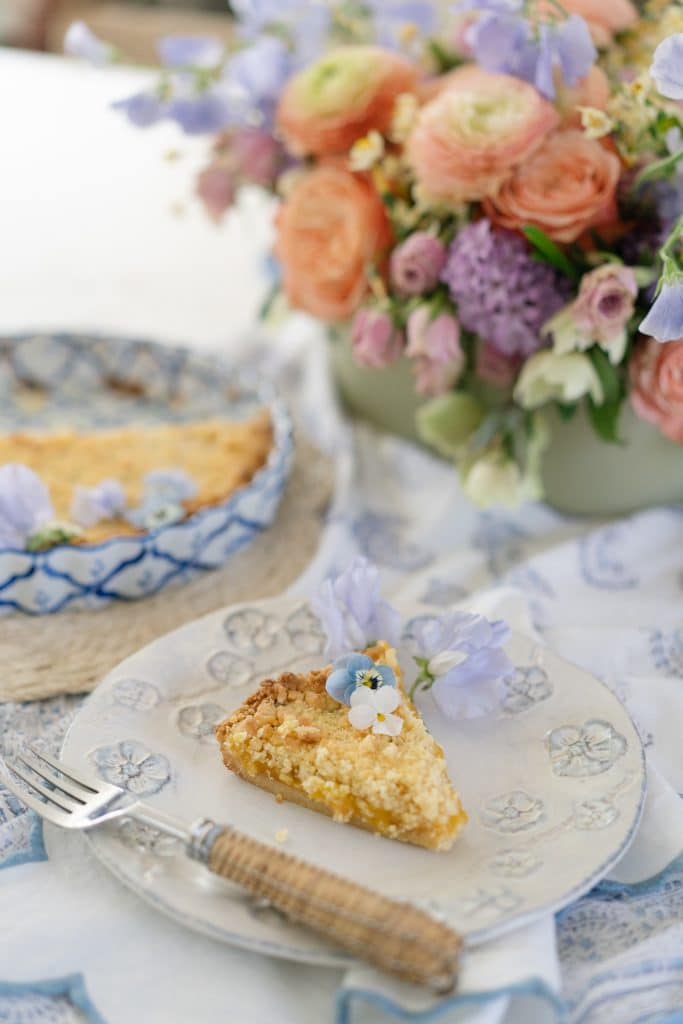 Lemon Creme Shortbread Crumble Tart
This Lemon Creme Shortbread Crumble Tart is the perfect Mother's Day treat for me. Follow Jackie for this sweet recipe!
What's Trending On The Blog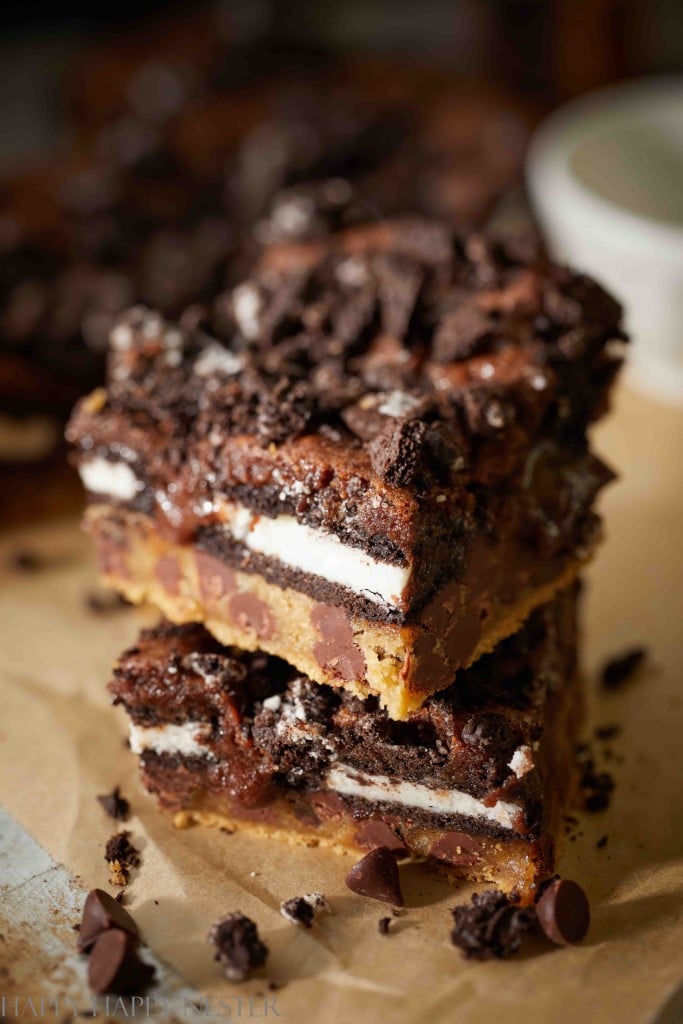 Make these Gluten Free Slutty Brownies when you want to make a decadent chocolate Oreo dessert without the flour.
This delicious brownie contains a chocolate chip cookie base with an Oreo cookie middle and is topped with a chocolatey brownie. All of these delightful layers are gluten-free.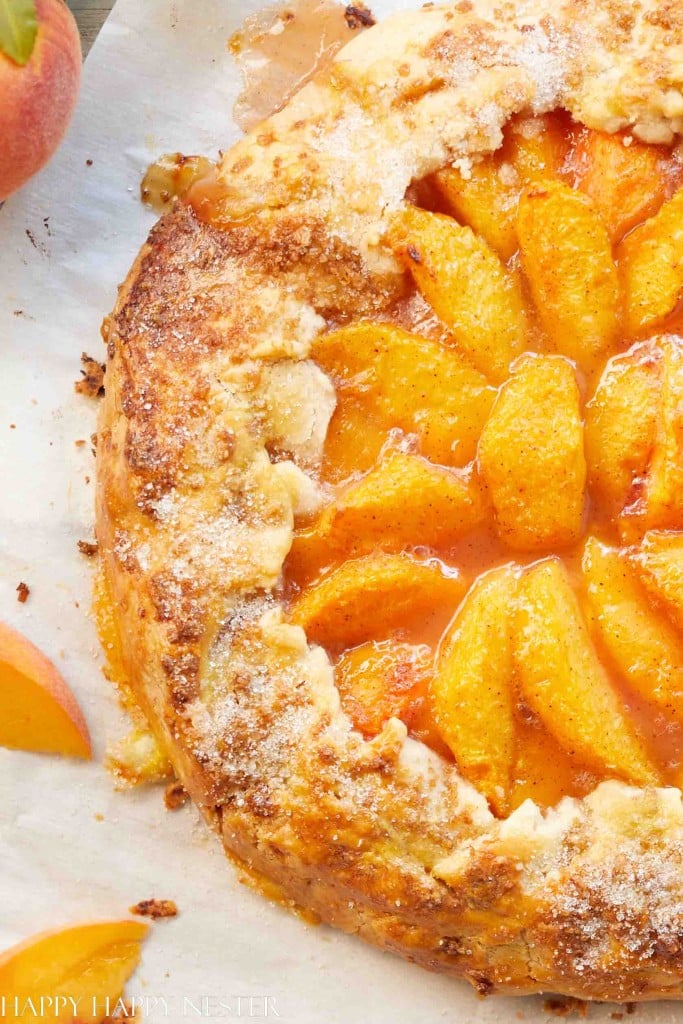 This Peach Galette Recipe is so simple to make and tastes delicious. I love that the fruit isn't overwhelmed with a thick crust topped with a layer of turbinado sugar for a sweet, crunchy taste.
If you're cramped for time and want the flavor of a peach pie, then this is an excellent alternative.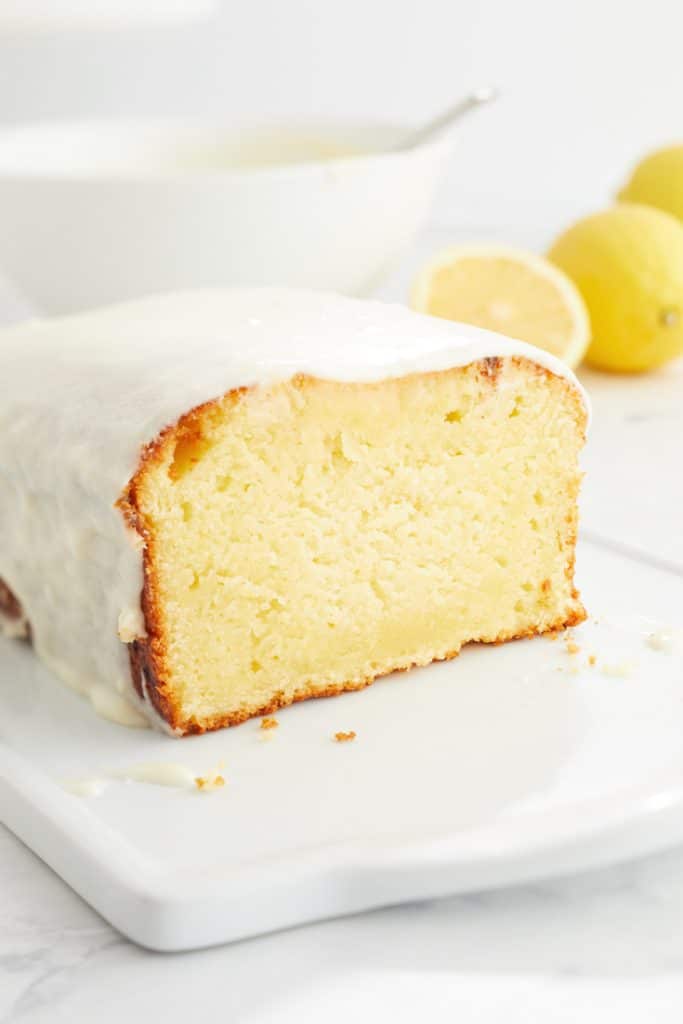 Gluten Free Lemon Drizzle Cake
This smooth Gluten Free Lemon Drizzle Cake is wheat-free but tastes like it has wheat. It's similar to a lemon pound cake recipe minus the wheat flour.
The intense lemon flavor makes it the best lemon cake around.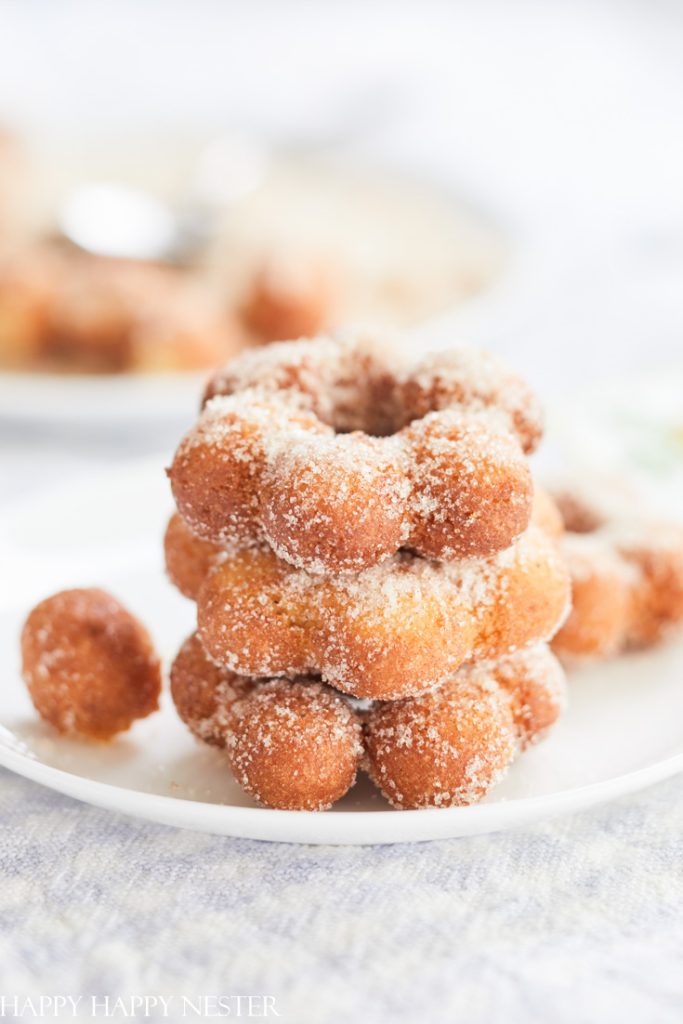 My mother would've loved this Mochi Donut Recipe if she was still around. Our family loved anything to do with mochi!
So, it made sense that I share this wonderful Japanese-inspired dessert with you. The ingredients contain flour and a few others like sweet rice, tapioca flour, potato starch, and xanthan gum.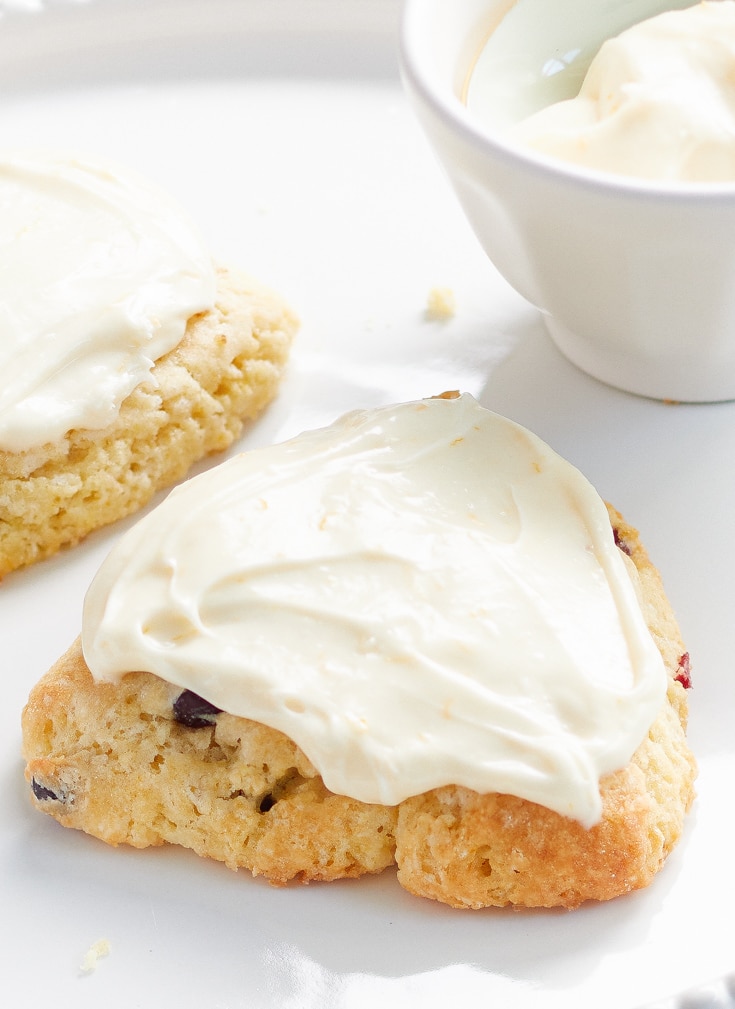 I love any dessert with citrus, and this Fresh Orange Scone Recipe has the perfect blend of orange and cranberry. The original recipe is from the Magnolia Table Cookbook by Joanna Gaines.
Since I can't have enough cookbooks, I bought it, and after skimming it, I immediately knew that I wanted to bake her scone recipe.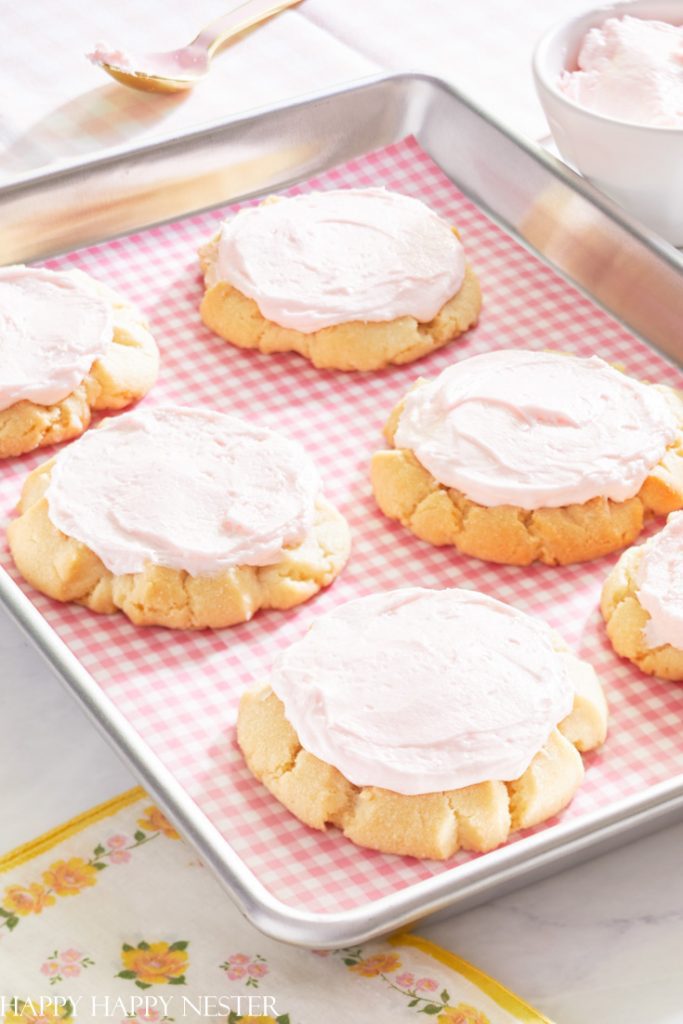 Do you love sugar cookies? This is a copycat version of the Crumbl Classic Sugar Cookie recipe.
This yummy cookie doesn't contain vanilla extract but rather almond extract. It has a fresh and surprising taste, and the pink frosting also has a hint of almond.
This Week's Tip – Watching Your Diet?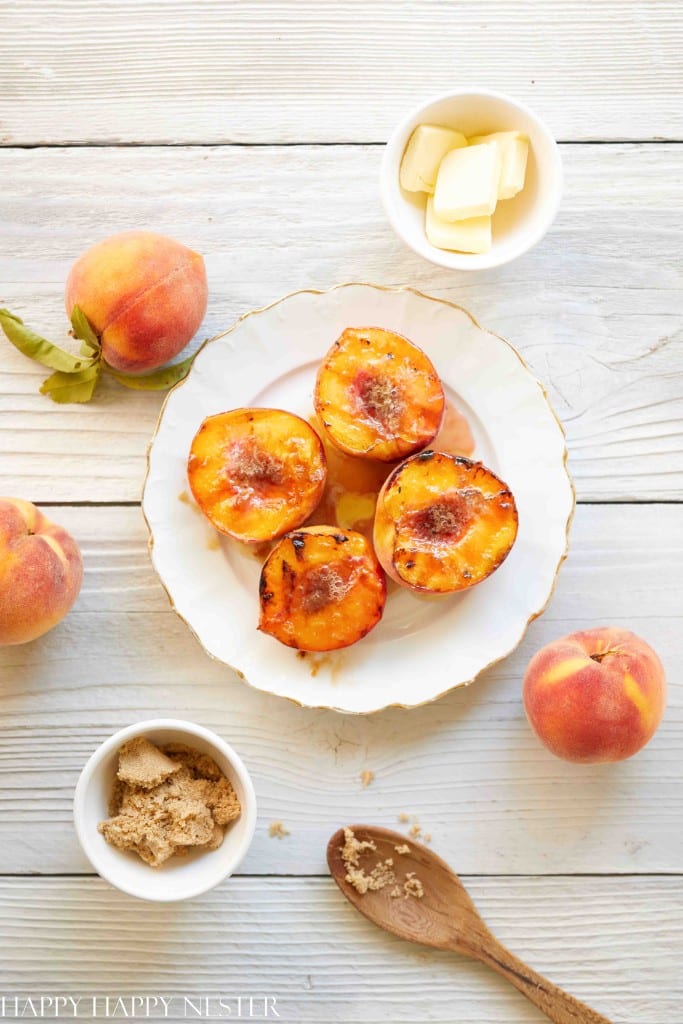 If you're like me and feeling a bit chunky after hibernating all winter, maybe you're thinking of going on a diet.
But hey, don't give up on desserts just yet! I've got an awesome idea for a healthy treat that's super easy to make. Just take some halved peaches and throw 'em on the grill with a dab of butter and brown sugar. In like two minutes, you've got yourself a warm, fruity, and sweet snack that won't bust your calorie count or your Weight Watcher points!
Seriously, it's a dessert that's totally delicious but won't make you feel guilty afterward. Give it a shot!
Latest Obsession – YouTube Channel, Anti-Chef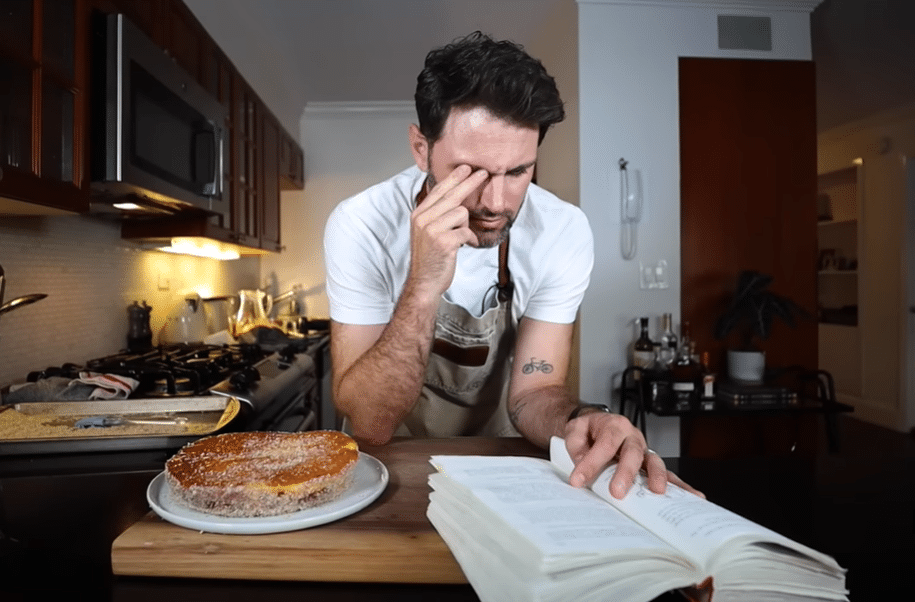 I'm so obsessed with making a jelly roll cake right now! I was specifically trying to follow Julia Child's recipe, so I did some digging online for tips.
Guess what I found? Jamie's YouTube channel, The Anti-Chef! He's made her Jelly Roll Cake like four times, and each one was a flop. He reads the recipe out loud and does everything on camera, but sometimes things don't work out for him. And let me tell you, I can totally relate to his mistakes.
I usually can't stand sitting through videos that are more than 10 minutes long, but Jamie's stuff is seriously amazing! He's so entertaining and real, it's impossible not to love him. You should definitely check out some of his 100 episodes if you get a chance!
---
Hey there!
Thanks for hanging out with me! I'm so glad you have a sweet tooth, just like me 😉
Trust me. These recipes will solve that sweet tooth and satisfy your taste buds aching for a new dessert.
Stay tuned for more sweet treats!
Have a great day,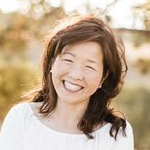 Latest posts by Janine Waite
(see all)