Merry Christmas and Happy Holidays! Don't miss out on my latest winter crafts, recipes, decor, and more to get a look at the festive season!
Tis' the season to bake delicious desserts with loved ones, create simple crafts, and design your oasis with beautiful pieces of decor. Together we can create a seasonal style for the heart of your home!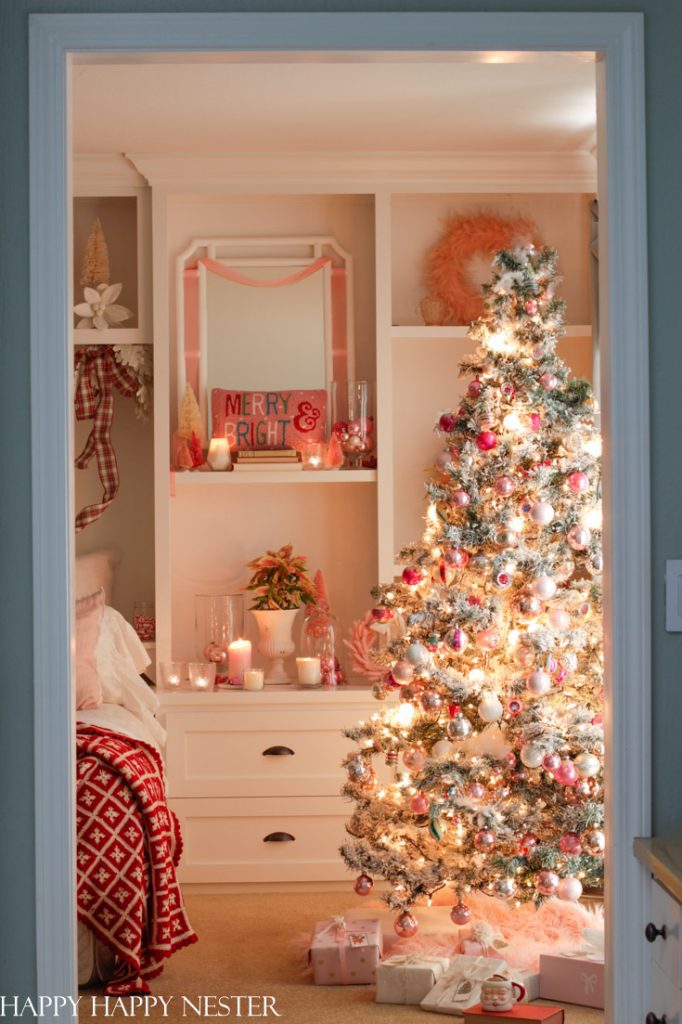 First things first.
Merry Christmas and Happy Holidays! Wow, December flew by. I hope you enjoy your weekend with family and friends and stay safe. This is the time I have been waiting for. The time to relax, take a break from baking, crafting, and creating to spend time with my family.
Since I am taking the weekend to spend with loved ones, here are a bunch of festive recipes, crafts, and DIY decor pieces to create to enjoy the last moments of this season!
Whatever your passion is, whether it's baking, crafting, decorating, or designing, there is something here for everyone! From pieces like wreaths to recipes like cakes to even DIY ornaments! Trust me, and you will have a blast looking through these seasonal topics!
The great thing about these crafts, recipes and, more is that you can become inspired for next Christmas! So, get new ideas today and plan what you will make to create that unique winter wonderland. Merry Christmas and Happy Holidays!
Saturday Chitchat with Janine – Volume 47
Hello and Happy Friday!
Merry Christmas and Happy Holidays!
I hope the festivities are treating you and your family well. So what do you have planned? Christmas party? Looking at Christmas lights? Or spending time inside by the fire?
I'm sure whatever you have planned will be so much fun! As for me, I am soaking in every moment with my kids being home from college and my husband off of work. So far, we have gone hiking, driving to look at lights and lots of baking!
Thankfully I have the whole house decorated, so there is no last-minute decorating. But, speaking of decorating, I hope this collection of my favorite crafts and decor can inspire you to create something new for next season! You never know. You might find something you would like to recreate.
I do have a BIG favor to ask. I need some votes for my pink Christmas tree if you have a moment! My photo will be in next year's magazine if my tree wins. Here is the link to vote.
Without further to do, let's dive in and take a look at all of my go-to seasonal recipes, crafts, and more!
Merry Christmas and Happy Holidays!
A Personal Note from Janine
Happy Christmas Eve!
Here's to another Christmas! I hope you and your family are safe and healthy and enjoying this time together.
I have a few last-minute holiday cards to mail, but those might go out after Dec 25th.
Before we had kids, I made all my cards by hand. Each card had many steps and items attached, and I'm not sure how I made like 50 plus cards!
I guess I always had a crafty side trying to eek out. And I'm excited about another year of projects and blogging.
I want to take this moment to thank you for supporting me.
Your visits to my blog mean that my blogging career is finally a small business. So again, thank you so much!
Have a relaxing Christmas and see after the holidays!

This Week's Inspiration – Merry Christmas and Happy Holidays
*This post contains affiliate links
Our Northern California home is a sprawling ranch with low ceilings and a cozy vibe.
So, it's natural to style our holiday decor with a cottage Christmas decor theme.
Here are some ideas on how to get this look for your home. I hope you enjoy this night tour of our cozy holiday home!
A Christmas cookie charcuterie board is always a welcome treat during the holidays!
Add homemade cookies and store-bought cookies along with sweet gourmet treats.
Learn how to make this easy Christmas charcuterie board dessert.
Snow Globe Cupcakes with Gelatin
The first time I saw Snow Globe Cupcakes with Gelatin was on The Great British Baking Show!
I had no idea such a thing existed. It's so cool that these gelatin bubbles are edible and so cool-looking.
I made mine two ways, one with Knox Gelatin and premium gelatin sheets. Naturally, I wanted the clearest snow globe, so make sure to find out which one turned out the best.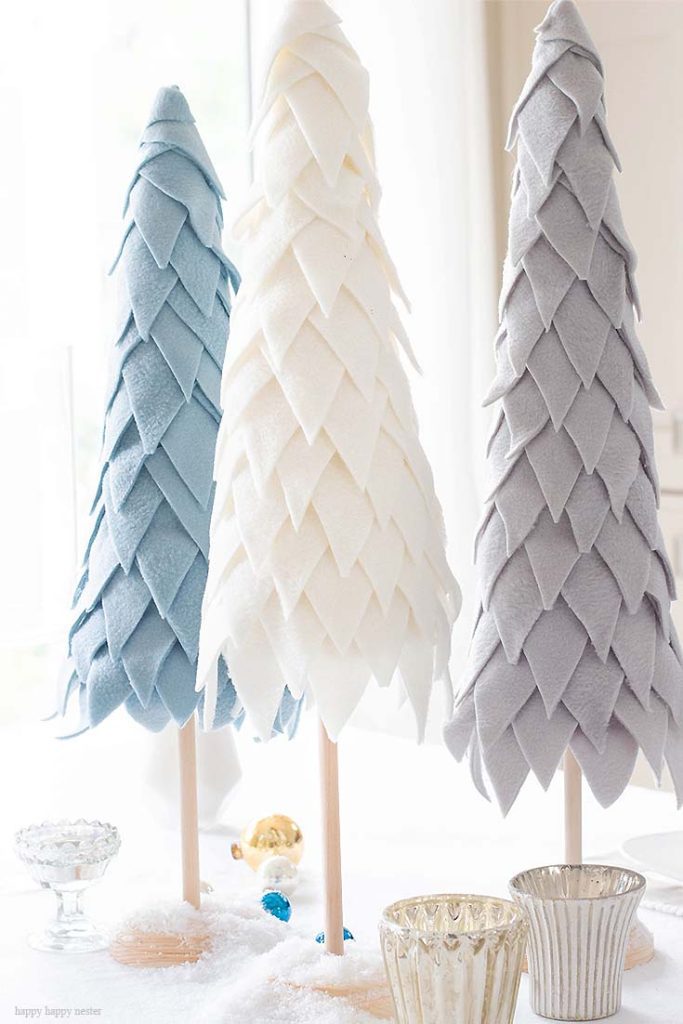 So, today you are in luck. I'm sharing my latest fleece cone Christmas tree tutorial with you. As you know, I'm obsessed with anything that feels related.
Yup, I have quite a few felt crafts, like my felt anemone wreath or my adorable felt acorn branch post.
So, when I spied these adorable felt trees over on Pinterest, I immediately knew that I had to make them.
After a little bit of planning, my husband and I came up with the best way to create these beautiful miniature trees.
An edible holiday wreath made of sugar cookies makes a beautiful treat or gift!
I've always wanted to create a wreath made out of cookies but needed to devise a way to attach the cookies. Finally, after watching The Great British Baking Show, I got the courage to tackle this project.
And you're in luck since today I'm sharing my tutorial with you!
Here is a meringue tower cake (Christmas tree) for your holiday season. So take time off of Christmas shopping and bake this six-layered cake for your family.
It is a sweet dessert with a slight crunch that fluffs once in your mouth. Simple to create, easy to put together, and delicious to taste! You could say it's one of those easy Christmas treat recipes you can't ignore.
Add this recipe to the list if you want a light treat to enjoy this Christmas!
Here are some FREE printable gift tags for your Christmas gift wrapping.
These images are authentic vintage illustrations that add to their beauty.
Line the edges with some gold glitter, attach a cute ribbon and your holiday wrapping is complete!
Here is some Christmas tree inspiration to guide you in creating your very own winter wonderland next year!
Everyone needs a little tip or trick here and there when it comes to picking out ornaments, buying a tree, or even figuring out what colors you want to design with.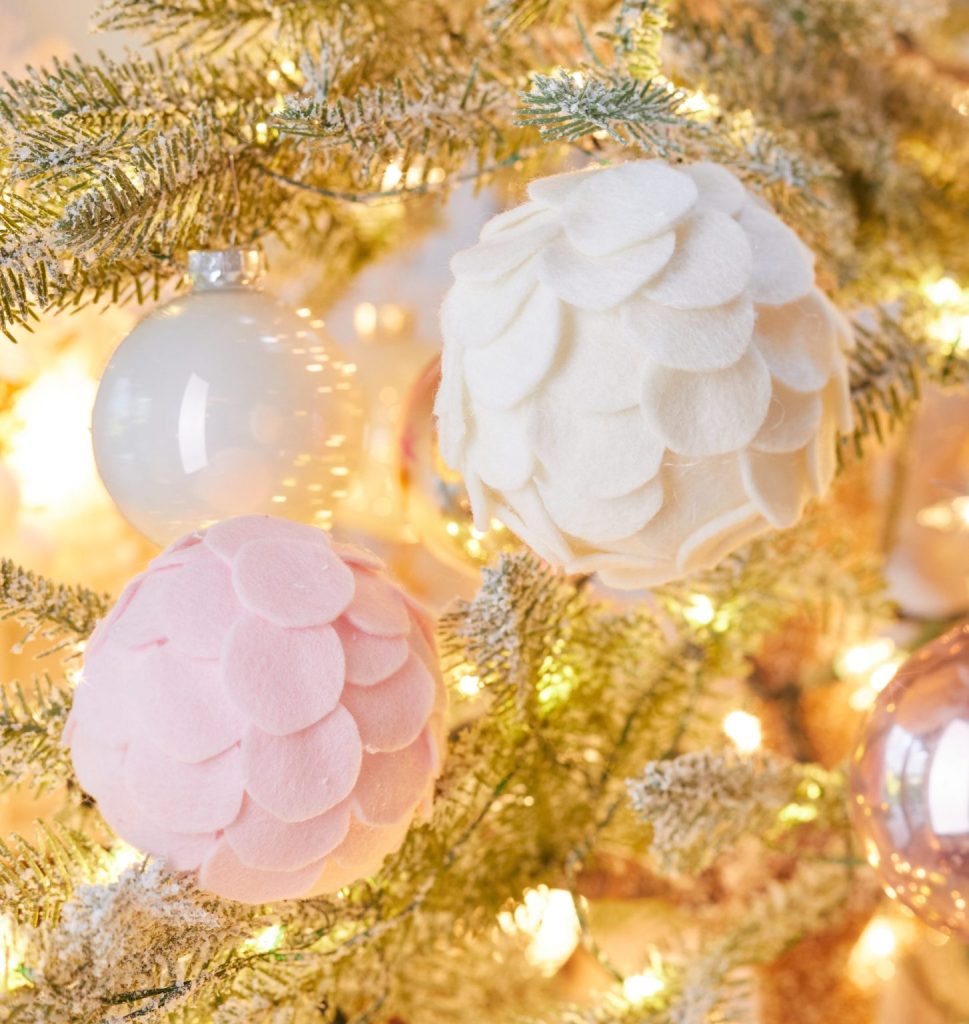 Cheers to seasonal decorating! Here is a fun collection of Christmas craft ideas to help you get started on creating that unique space throughout your home this Winter!
So, come on and check out these decor ideas and more to find inspiration together!
Time to get baking in the kitchen with these cookie recipes for Christmas!
There's nothing better than having a warm house with dessert scents wafting through the air.
These recipes are some of the best cookie recipes for Christmas. I guarantee there is something here for everyone, whether you're a beginner, professional, or just looking for something new to try this holiday season!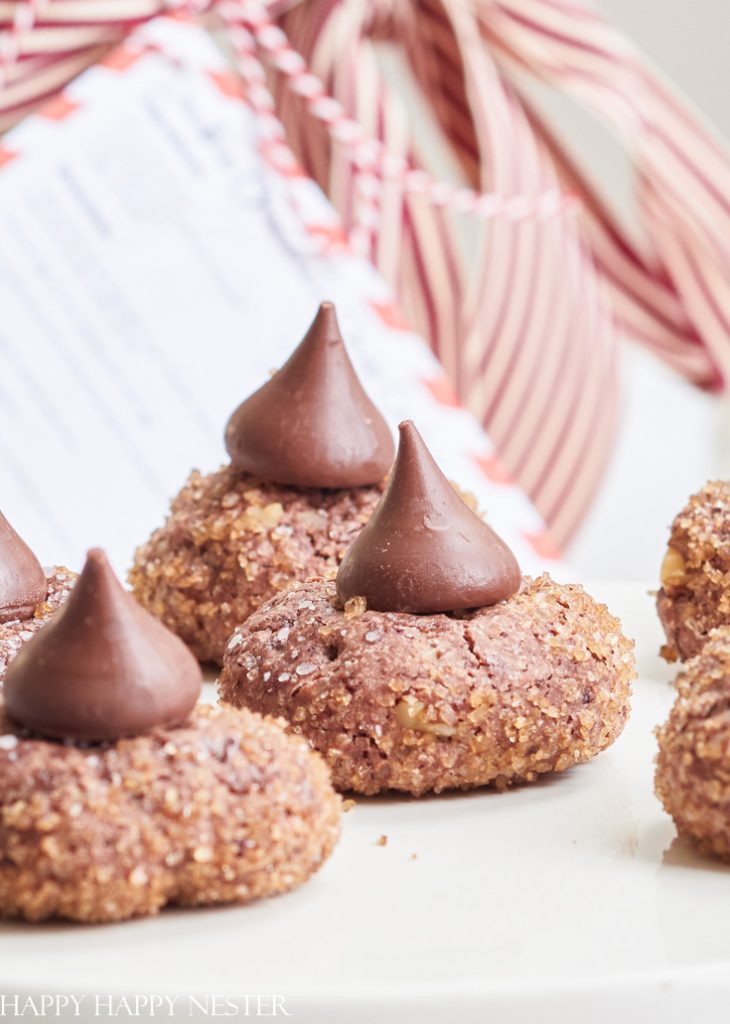 Here is some easy Christmas treat recipes to bake for your friends and family!
From cookies and cakes to delicious desserts, you won't be able to pass them up this holiday season.
And besides, desserts taste better when it's almost Christmastime, so, come on! Join me, and let's take a look at these mouthwatering recipes to get a taste of one of the best holidays!
---
This Week's – Boutique of the Week (Ice Blue Christmas Decorations)
*The following post contains affiliate links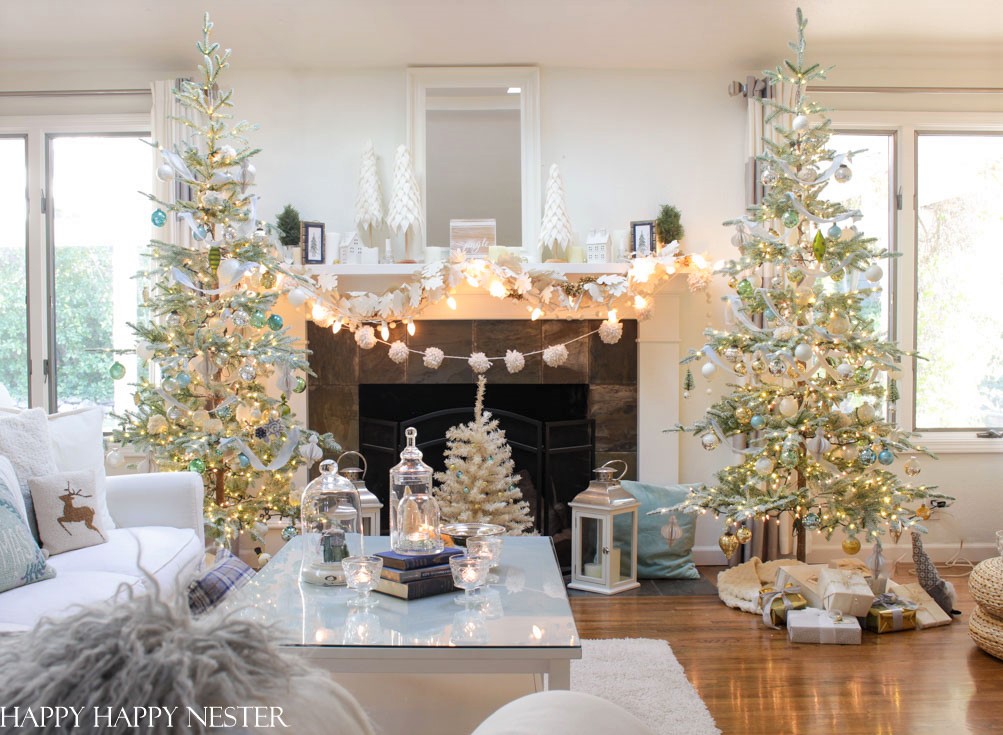 Merry Christmas and Happy Holidays!
Let's look at my ice blue Christmas decorations to see how I created my 2021 Christmas tree decorating with ice blue, green and, white decor!
Today, I share all of the behind-the-scenes inspiration and decor ideas to design this frosted forest.
---
My Favorite Things – My Blogging Friend's Holiday Crafts!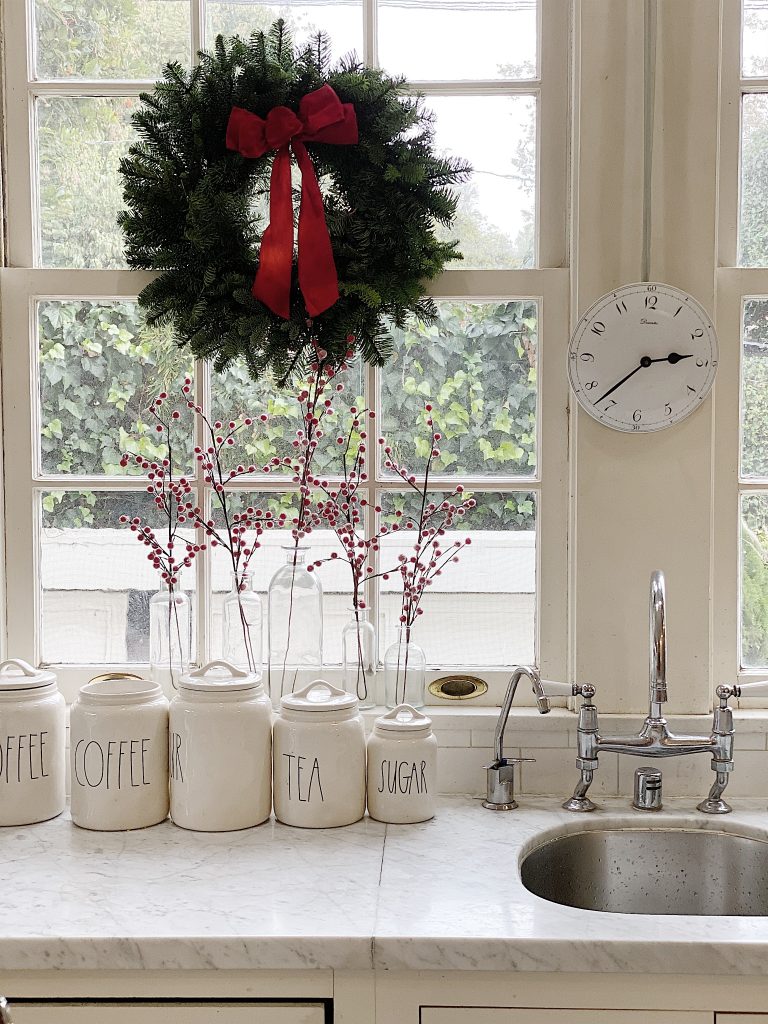 Get a look at all of Leslie's favorite wreaths for Christmas! Here you can find something simple to create for the festive season!
The great thing about this is that there are tons of options to make! So, take some time out of your weekend and check out these beautiful Christmas wreaths!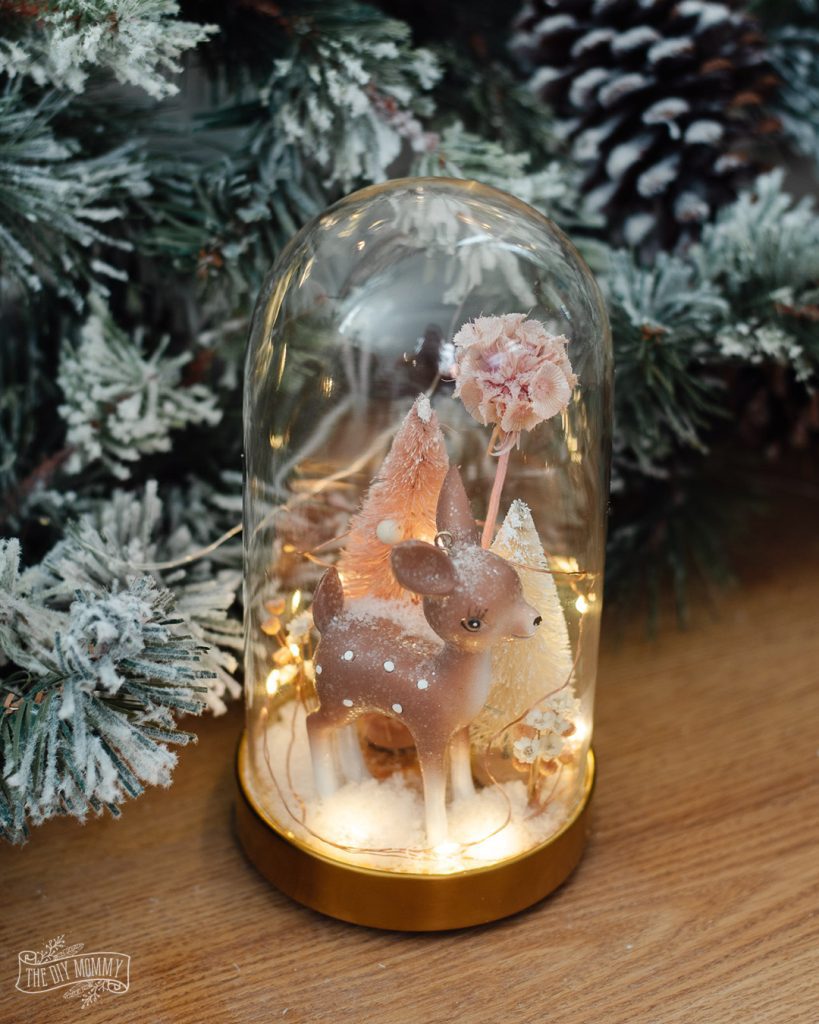 This is just the cutest DIY for any season! Learn how to make this Christmas cloche from Christina.
A handmade Christmas cloche can add such a comforting and cozy vibe to your home. Check out this cloche tutorial to make this adorable piece for next year!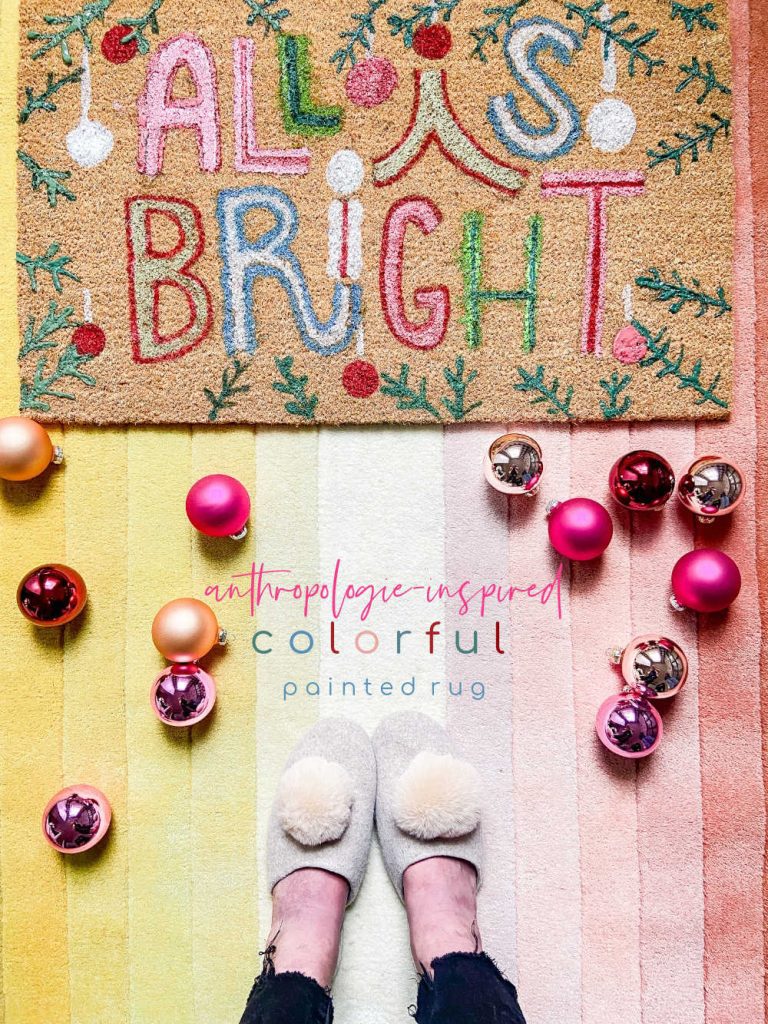 I am obsessed with the store Anthropologie! So, here are a few doormat ideas inspired by the store created by Jen!
You need to look at these rug ideas if you like colorful decor! They are full of colors, patterns, and multiple designs to make a statement in or outside your home!
---
What's Trending on the Blog
Who's excited to finally see my pink theme Christmas tree? I'm thrilled to show you! Today, I share my best tips and tricks on how I decorate my tree, what accessories I use, and overall how to create this winter fairytale.
Whether you're just starting to take down all of those boxes of ornaments or you're planning on what you want your seasonal space to look like, here are some helpful words of advice that will go a long way when it comes to decorating a tree and creating that memorable scene.
So, take a break from the holiday shopping, baking, and creating, and find some Christmas tree inspiration!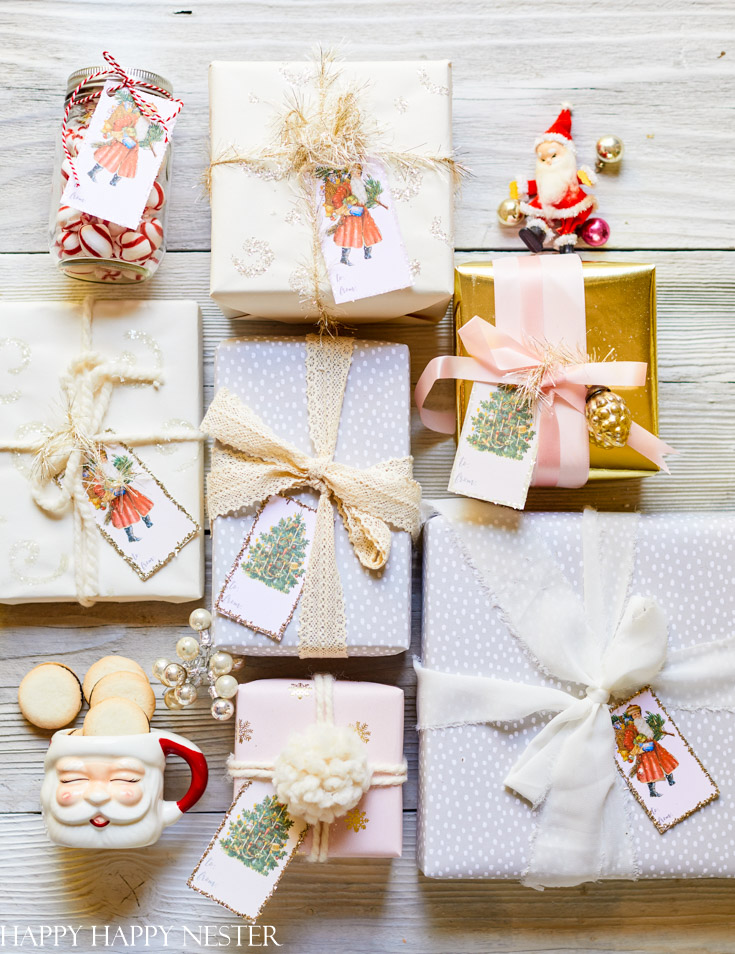 Yes, this post is all about easy Christmas treat recipes, but you have to have an excellent package when gifting those treats to others. So here are some FREE vintage gift tags to make your gift look seasonal and unique when creating that package.
These paper tags are authentic images from old holiday cards. Download your pdf and print them at home. Then, make as many as you need for your gift wrapping needs!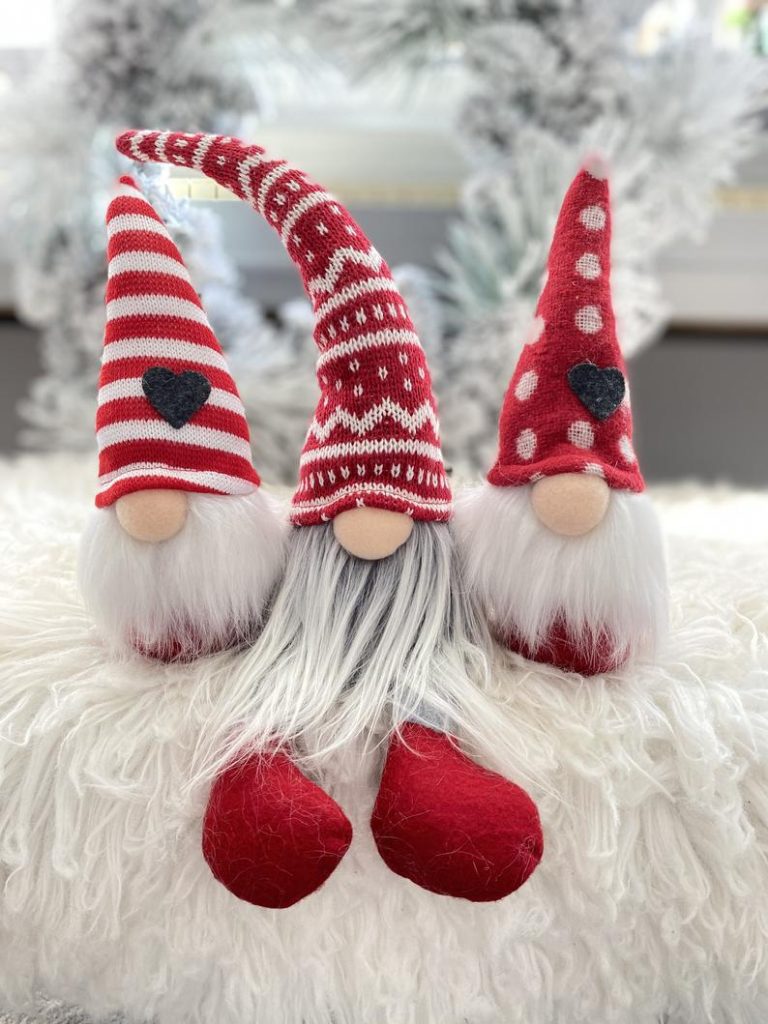 Did you know gnomes are popular right now? I remember I became interested in them years ago, but no one knew about them until now.
Thankfully, I have a whole collection of Christmas gnomes perfect as decor!
Take a look at what the hype is about, and be ready to take a few of these adorable characters home with you.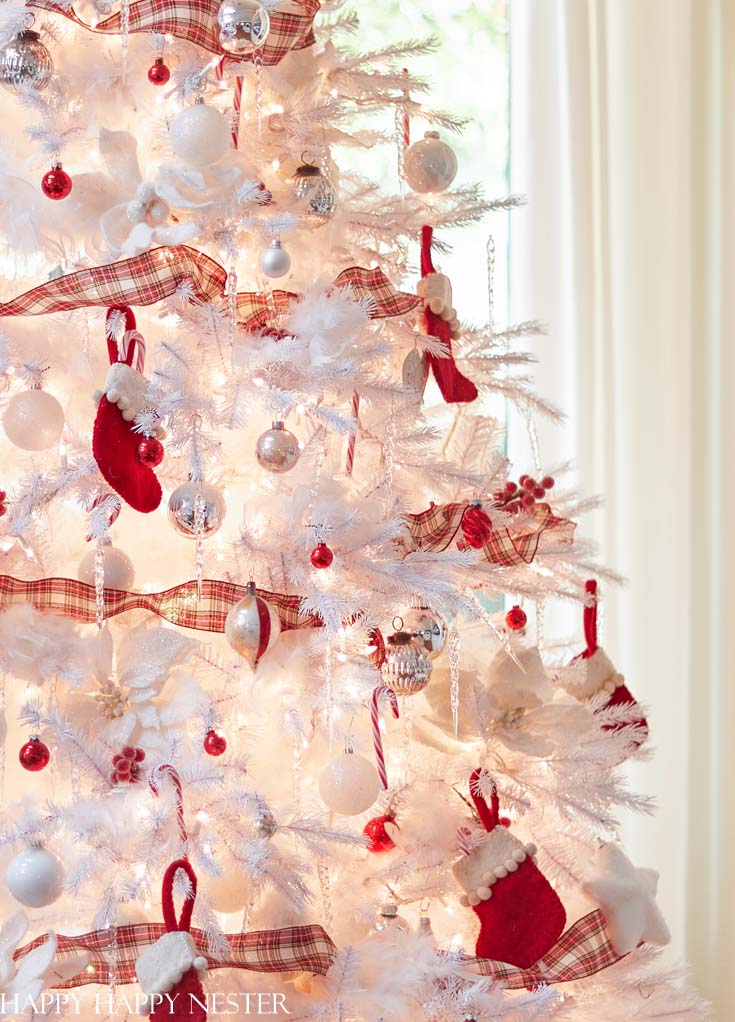 Here is a view of a past Christmas tree of mine! I love how this color combination resembles striped candy canes and is fresh and festive. I added some paper snowflakes around the tree and red and white striped ribbon for added accents!
If you want a traditional look, check out this post for Christmas tree inspiration because you will find where I get my ornaments, tree, style, and everything else that went into creating this whimsical scene!
---
Merry Christmas and Happy Holidays
You know I love a good charcuterie board, so here is another excellent idea from Tieghan! This fun charcuterie board is full of delicious meats, cheeses and, more!
Create this board for a party, social event, or just a hangout with the family!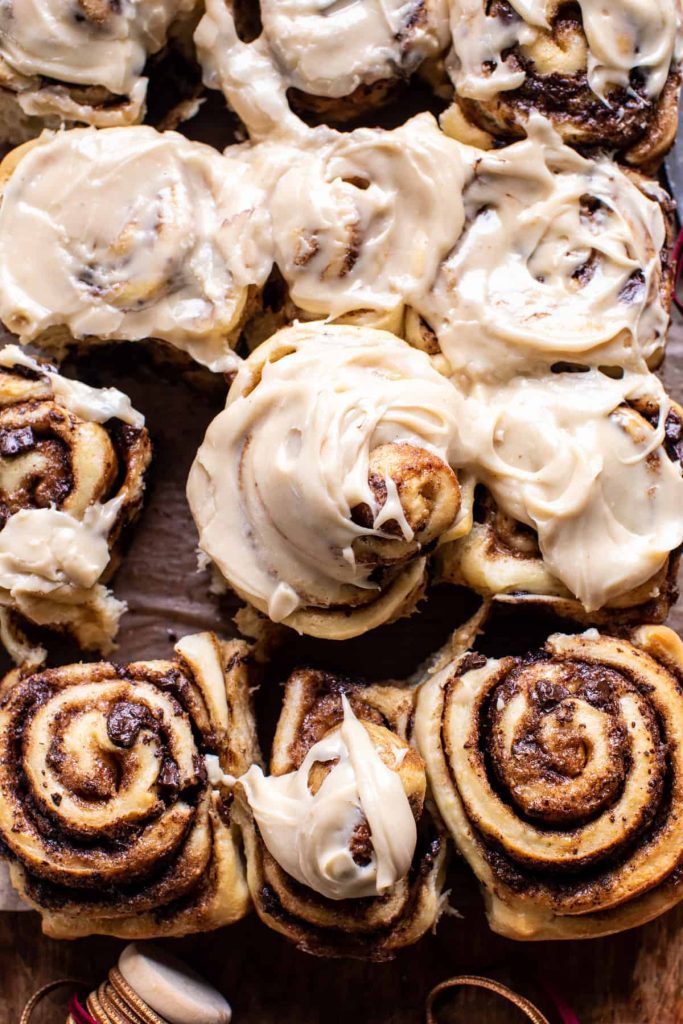 Check these out! I mean, come on. Who doesn't love cinnamon rolls? I sure do, and I was blown away by this recipe!
Serving cinnamon rolls around Christmas is possibly the best dessert you can make. They are warm, delicious, and easy to create!
---
This Week's Tip – Candles
I'm not sure if I shared this tip already, but I love this little gadget! If you like candles in your home, you need to invest in this candle lighter.
It's rechargeable, and you plug it into your USB port on your computer. So, there is no need for batteries or lighter fluid which makes me super happy.
Also, the long handle makes it perfect for lighting votives in long glass containers.
The only negative is that I can light about ten candles before it loses juice. And if you know me, I usually have a lot of candles on my tablescapes. So I may have to buy another one next year!
And finally, if you place a candle in a holder, add a tiny bit of water on the bottom of the glass votive. So, when it comes time to pull out the candle, it is super easy to remove. The water acts as a barrier between the glass and candle!
My Latest Obsession – Tartan Home Decor
Tartan Home Decor
I love everything tartan. When I found both this pillow and the outdoor rug, I purchased them online.
I was a bit leary of not seeing the rug in person, but I went ahead and bought it anyway.
When it arrived, I was slightly confused about how the system worked. So, this rug is machine washable, so it comes in two parts. The base is a thick rubber-like mat, and it attaches to the top fabric. The actual rug is lightweight, making it perfect for washing at home.
I like this rug so much, and I plan to buy another for the spring and summer.
And my tartan pillow is so cozy and classic. I love that it's not like any pillow that I own. And my husband can agree that I own a lot of throw pillows!
---
Happy Friday,
I'll keep this short and sweet. I hope you have a wonderful weekend celebrating the festivities! Hopefully, you were inspired by some of my recipes, crafts and, DIYs. Merry Christmas and Happy Holidays!
Have a great weekend!
Cheers,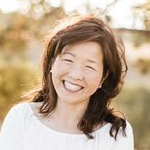 Latest posts by Janine Waite
(see all)