We all know December can be a busy month. So to help save time, here are some Easy Christmas Treat Recipes to bake for your friends and family! From cookies and cakes to delicious desserts, you won't be able to pass them up this holiday season.
And besides, desserts taste better when it's almost Christmastime, so, come on! Join me, and let's take a look at these mouthwatering recipes to get a taste of one of the best holidays!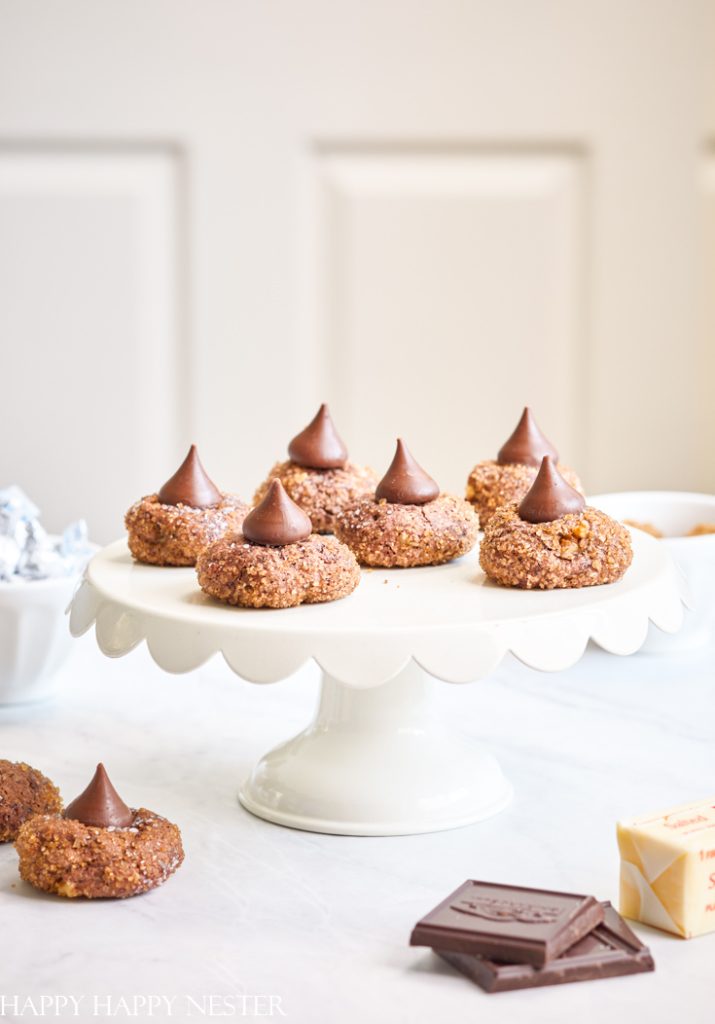 Despite all of the things I have to get done on my to-do list, I always make time to bake. Speaking of baking, I've been cooking up a storm this season and have new easy Christmas treat recipes to share with you all. I know how difficult this time of year can be for some, but luckily, you'll become the best chef in the family with a few dessert recipes under your belt!
These recipes are for everyone and happen to be perfect for Christmas. I mean, what's better than sitting by the fire or snuggling on the couch with a nice cup of cocoa in one hand and a cookie in the other? There is no better feeling which is why I'm thrilled to present to you these festive treats to spread Christmas cheer!
While caroling, gift shopping, and decorating, take time off to bake. Not only does baking in the kitchen calm nerves, but it fills your home with some of the best scents. Of course, I'm talking nutmeg, cinnamon, peppermint, and more!
The great thing about these easy Christmas treat recipes is they are simple. Simple to create, eat and, enjoy! Spread some Christmas cheer to fellow friends, neighbors, and family by baking something special or treat yourself to a bite (or two)!
Saturday Chitchat with Janine – Volume 46
Hello and happy Saturday!
Can you believe we are already halfway through December? Time flies.
As for me, it has felt like a Winter wonderland in my home since October! It's always so fun to set up decorations, start to listen to Christmas music, and watch the newest Hallmark movies. But, speaking of film, I need new suggestions!
Believe it or not, my husband and I have flown through the new movies and are in dire need of some more!
My favorites are Elf, The Holiday, and Christmas with the Kranks. We watch them every year and never seem to get tired of it. What about you? What are the go-to movies that you don't ever get tired of?
Besides watching movies, I have been baking.
Did you expect less from me?
I didn't think so. If you know me at all, you know baking is a sixth sense to me. I love it. I grew up baking which sparked a passion, and now I bake with my kids, which means more to me than I can put into words.
Some of the following easy Christmas treat recipes are brand new on the blog, and others have been around since the beginning. I'm thrilled to share a look into what I love most, baking.
You can't beat delicious baking desserts during the most beautiful time of the year.
Exactly.
So come on, let me share my recipes from my home to yours.
Happy Holidays and Merry Christmas!
A Personal Note from Janine
I have a wonderful baking memory from my childhood.
Our neighbor, Christine, was a good friend of mine. She was about six years older than me, so she was more like an older sister. But, you see, I didn't have a sister, nor did she.
We were best buddies, and I was her little shadow. So whatever project she was working on, she included me.
Well, she was obsessed with making a dessert called divinity. I'm not sure how many times we attempted making it, but it was a lot.
And come to think of it, I'm not sure we ever succeeded in making the candy.
But, when I tagged along on all Christine's projects, I didn't care what we did. I was just happy to have a surrogate sister!
Little did I know that her life would be cut short by a fatal car accident. But, in my mind, nothing could stop her infectious energy and love of life.
She is the one who inspired my creativity. She always encouraged me to draw and paint.
Christine graduated from Parson's School of Design and was beginning her career as a fashion designer.
Strangely, her artistic gift carries on in me.
Here's to making Divinity this Christmas!
Cheers,

This Week's Inspiration – Easy Christmas Treat Recipes
*This post contains affiliate links
These adorable hanging mug cookie toppers are one of my easy Christmas treat recipes!
Unlike the complicated mini gingerbread houses mug huggers, these cutout sugar cookies don't require building a house.
Also, the cookie cutters sit perfectly on the coffee mug's rim since the cutter's physics are excellent.
These adorable Christmas tree Rice Krispie treats are easy to make and are one of those easy Christmas treat recipes!
Add some crushed candy canes and Reese's peanut butter cups, and the cereal quickly transforms into a holiday dessert.
Kids love to make these fun no-bake Christmas trees during the holidays!
Snow Globe Cupcakes with Gelatin
The first time I saw Snow Globe Cupcakes with Gelatin was on The Great British Baking Show!
I had no idea such a thing existed. It's so cool that these gelatin bubbles are edible and so cool-looking.
I made mine two ways, one with Knox Gelatin and premium gelatin sheets. Naturally, I wanted the clearest snow globe, so make sure to find out which one turned out the best.
Happy Holidays! Take a look at these triple chocolate chunk cookies to get a taste of Christmas this year at the Waite's!
Bake a chewy, sweet yet salty, delicious dessert to enjoy during the cold days of Winter or any time of the year.
Easy to create, special to serve, and just the right amount of sweetness to your liking. This recipe is for all of those chocolate-loving, dessert craving kinds of people out there!
If you're trying to figure out what to give to your friends and neighbors this year, why not try my double chocolate chip cookies in a jar DIY?
Who can resist homemade chocolate chip cookies? This Jar of yumminess includes all the ingredients except for three things. Plus, these cookies are hands down delicious, and one of the easy Christmas treat recipes on the blog.
Here is a meringue tower cake (Christmas tree) for your holiday season. So take time off of Christmas shopping and bake this six-layered cake for your family.
It is a sweet dessert with a slight crunch that fluffs once in your mouth. Simple to create, easy to put together, and delicious to taste! You could say it's one of those easy Christmas treat recipes you can't ignore.
Add this recipe to the list if you want a light treat to enjoy this Christmas!
What's better than baking sugar cookies?
Well, the best thing to do with cookies is to create a Christmas twinkle tree with delicious sugar cookies! Yes, you heard correctly. This cookie twinkle tree is one of my favorite, easy Christmas treat recipes that never fails to bring a smile to someone's face.
And besides, it's shaped like a Christmas tree, so who wouldn't love to eat this? I suggest you make this recipe and bring it to your next holiday event. You will wow your friends and family!
Alright, out of all of my easy Christmas treat recipes, this one is by far the most fun! I love a good charcuterie board, whether it's creating one or eating one!
This is a great party plate to share with friends and family! Plus, the best part about this charcuterie board is you can mix and match with your seasonal desserts!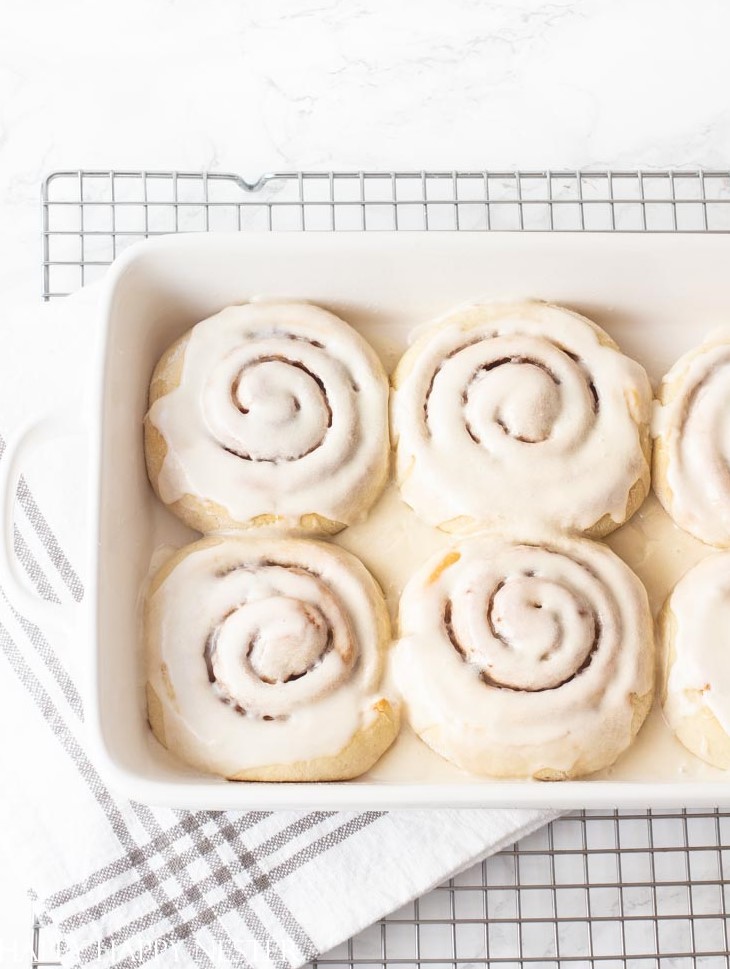 My family is such a big fan of cinnamon rolls, so here is a homemade recipe from scratch that will cure all of your cravings. Seriously, after eating one of these, you are happy, and so is your belly!
During these cold, winter days, it's nice to have a warm dessert in your reach, and what's better than a homemade cinnamon roll with delicious icing?
I'm not lying when I say this is the BEST chocolate cake. So many people claim to have the best cake, but you have to believe me that this is a super moist cake.
Also, it has another name, Chocolate Beet Cake. It has a whole can of cooked beets in this dessert. Yup, you heard correctly, there are red beets in this delicious cake.
Don't back down from this recipe because it has beets. Check it out and see if it will become your next family favorite.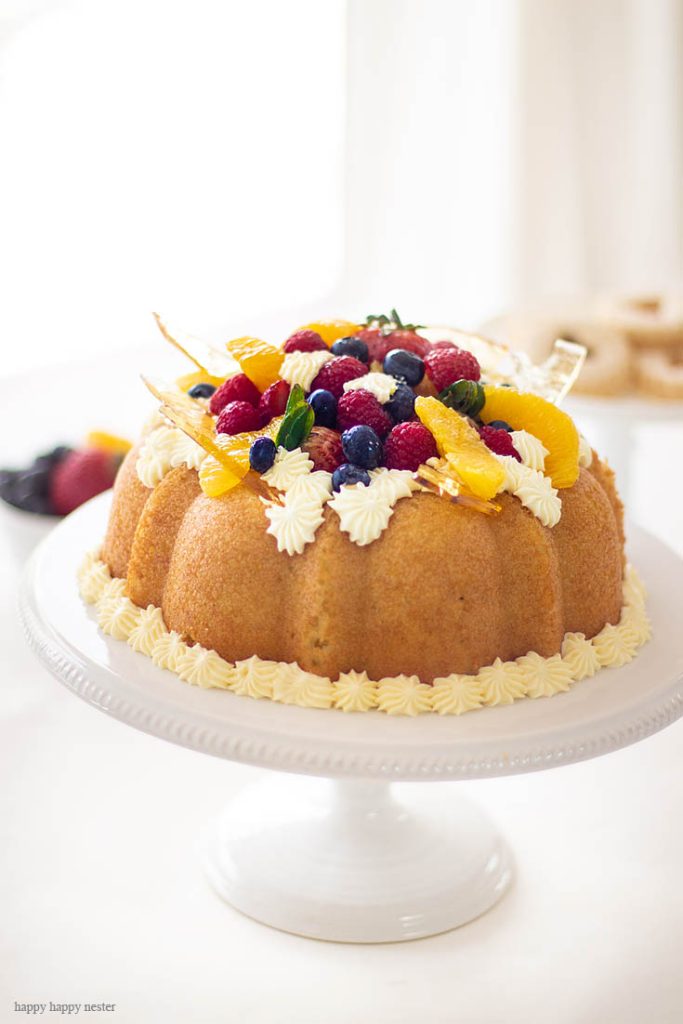 Have you ever watched the show, The Great British Baking Show? If you have, this post is perfect for you! Well, on the show, they created this beautiful cake, and I decided to recreate it.
It was a success, and I'm so excited to share the recipe with you all. Even though this post is all about easy Christmas treat recipes, I included a fun challenge!
Get ready to have your minds blown and taste buds in shock because this delightful cake will make you wonder why you haven't baked it sooner.
---
This Week's – Boutique of the Week (Comfy Casual Winter Outfits)
*The following post contains affiliate links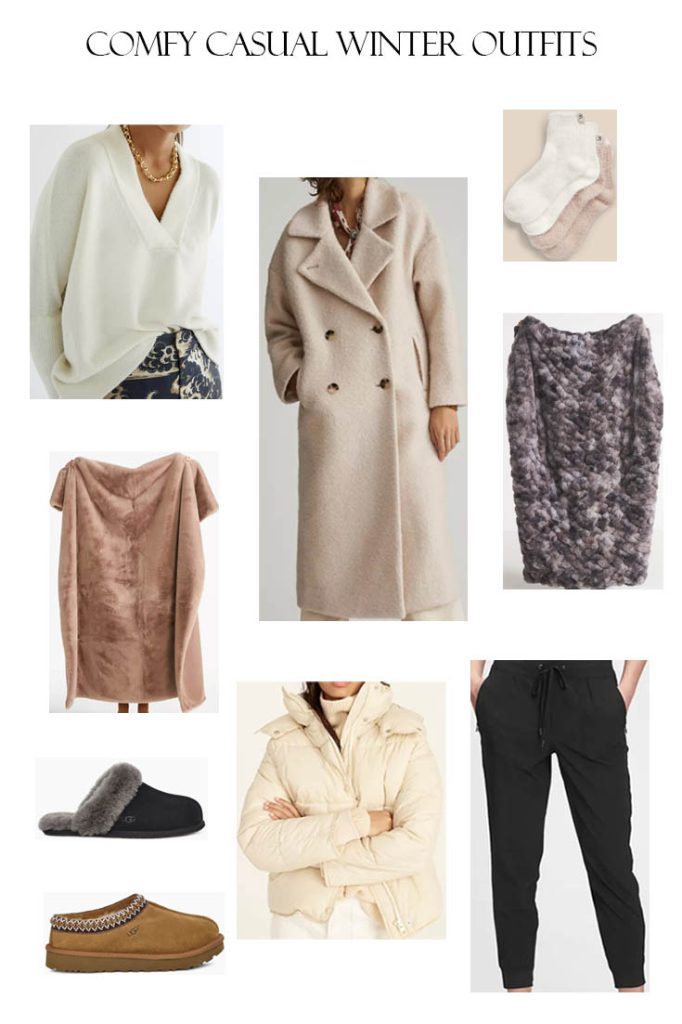 Get into the swing of the holidays with these comfy casual Winter outfits to have a cozy Christmas!
From pieces like sweaters and coats to joggers and slippers, there is something here for everyone in need of a snug wardrobe to keep you warm during these winter days!
---
My Favorite Things – More Easy Christmas Treat Recipes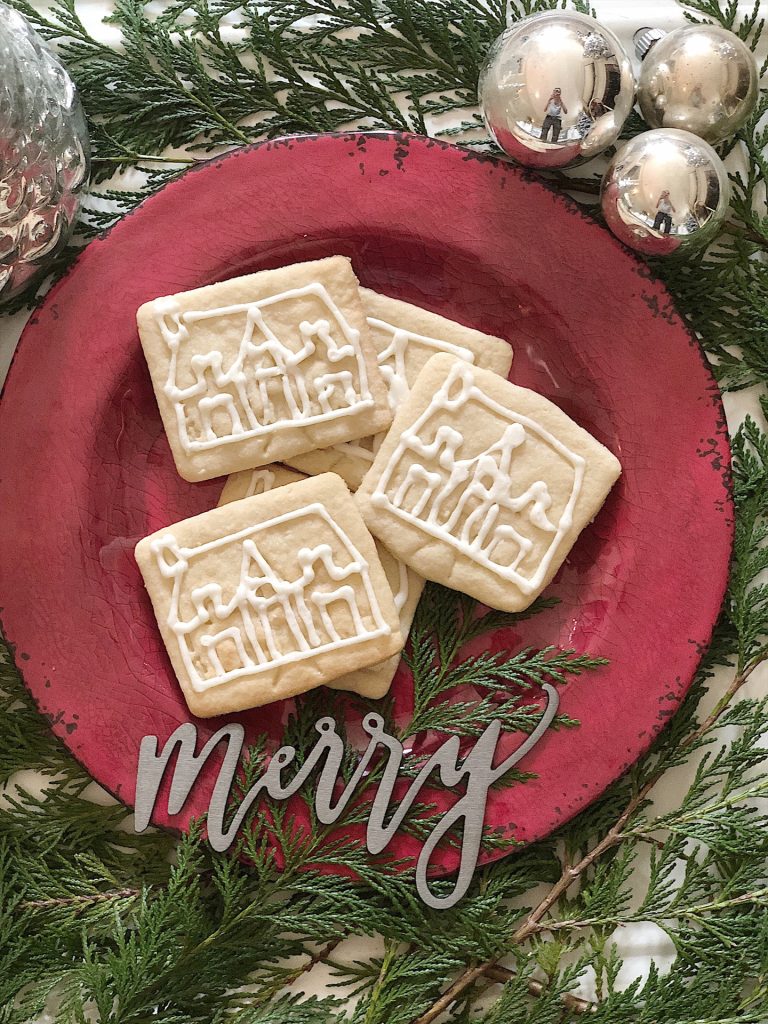 Bake your favorite sugar cookies with my friend Leslie's recipe this Christmas! The great thing about these cookies is that they are one of the easy Christmas treat recipes to bake, and you can have a blast decorating them!
There's nothing better than spending time with family and friends decorating delicious cookies to give Santa on the big day!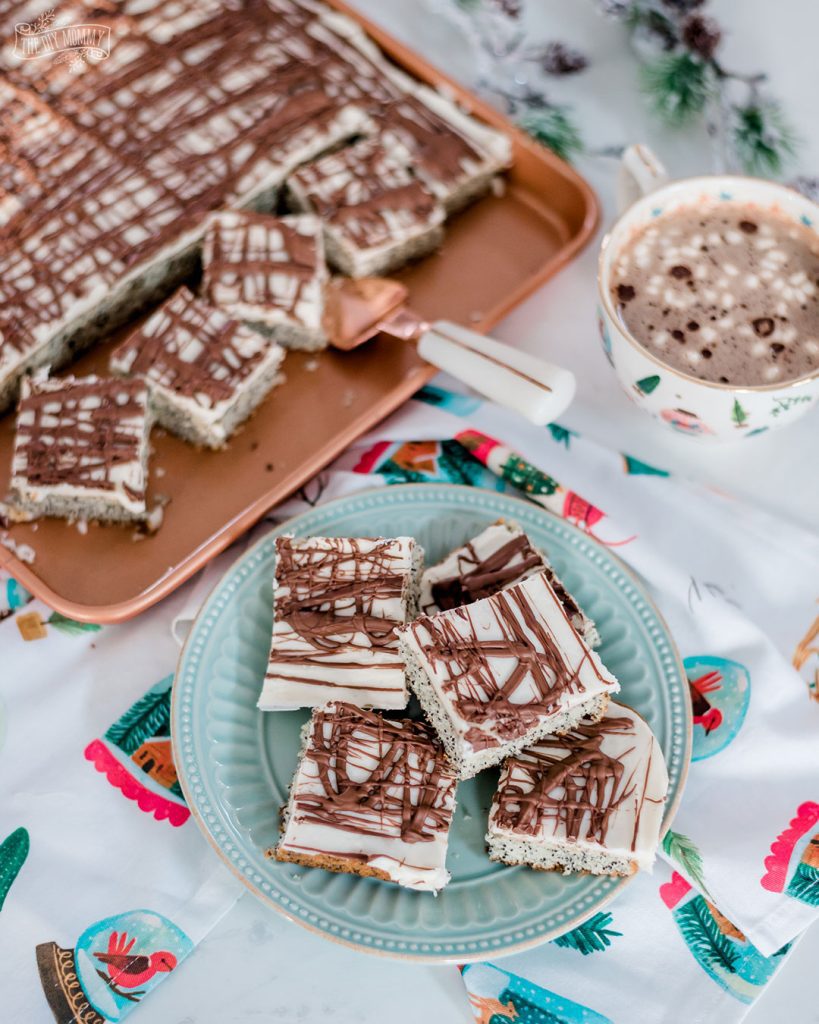 When thinking about Christmas desserts, poppyseed cake isn't the first thought that comes to mind. But this is a fantastic holiday dessert.
If you're looking for a unique recipe to serve friends and family at your upcoming holiday party, this dessert is your best bet!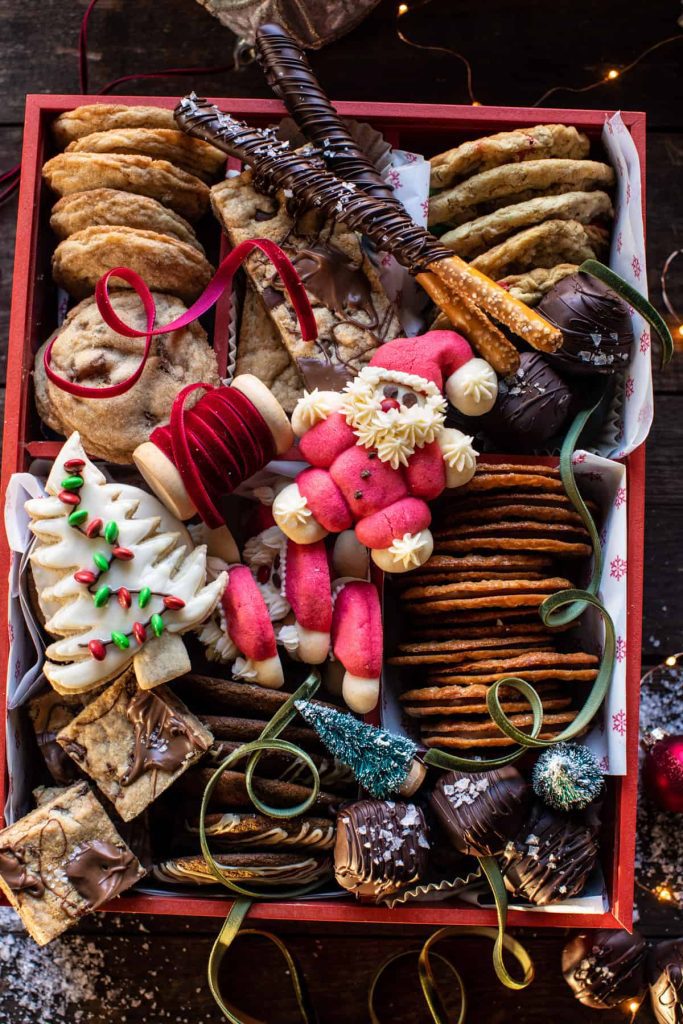 Time to try new cookies recipes with this holiday cookie box from Tieghan! She shares some of the best recipes, along with a few tips and tricks on how to make your holiday cookie box at home!
There is such a wide variety of cookies here that you could call these easy Christmas-to-treat recipes to make this holiday season the best one yet!
---
What's Trending on the Blog
Who's excited to finally see my pink theme Christmas tree? I'm thrilled to show you! Today, I share my best tips and tricks on how I decorate my tree, what accessories I use, and overall how to create this winter fairytale.
Whether you're just starting to take down all of those boxes of ornaments or you're planning on what you want your seasonal space to look like, here are some helpful words of advice that will go a long way when it comes to decorating a tree and creating that memorable scene.
So, take a break from the holiday shopping, baking, and creating, and find some Christmas tree inspiration!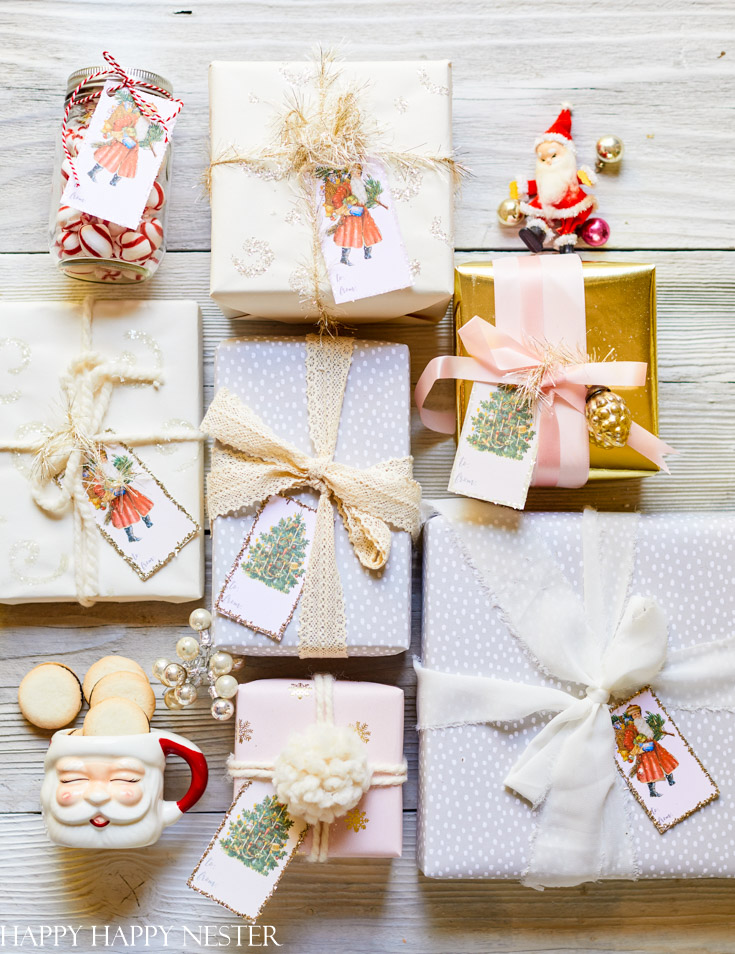 Yes, this post is all about easy Christmas treat recipes, but you have to have an excellent package when gifting those treats to others. So here are some FREE vintage gift tags to make your gift look seasonal and unique when creating that package.
These paper tags are authentic images from old holiday cards. Download your pdf and print them at home. Then, make as many as you need for your gift wrapping needs!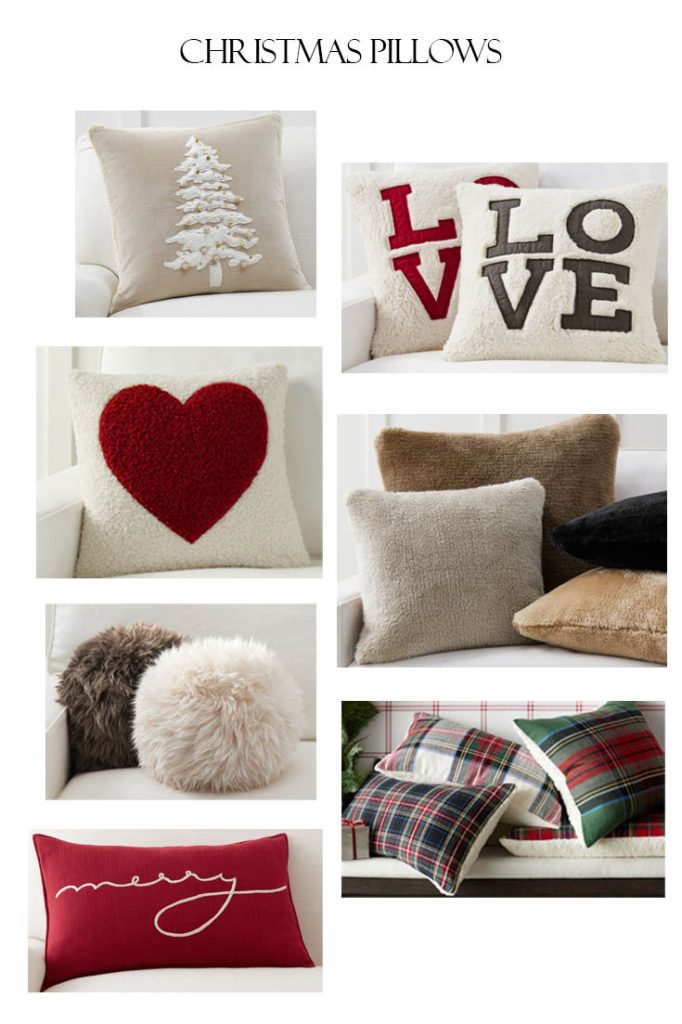 It's time to put up your tree and decorate your home for the holidays! If you know me, then you know I am way ahead in trimming the trees and baking my family's favorite recipes.
The last piece of the puzzle is pillows! Yes, I need more pillows if you can believe it. I don't want to tell you how many I already have, but the number goes up every year.
Luckily, if you also need some holiday pillows, here is a wide selection of Christmas pillows to check out!
The holidays are the busiest time of the year, but with a few DIY Christmas ideas decorations, you'll have your home decorated in no time!
Here, you can create a new decor piece, whether it's a wreath, mini tree, or ornament! The list goes on, so come on and let's dive into the world of simple and seasonal crafts.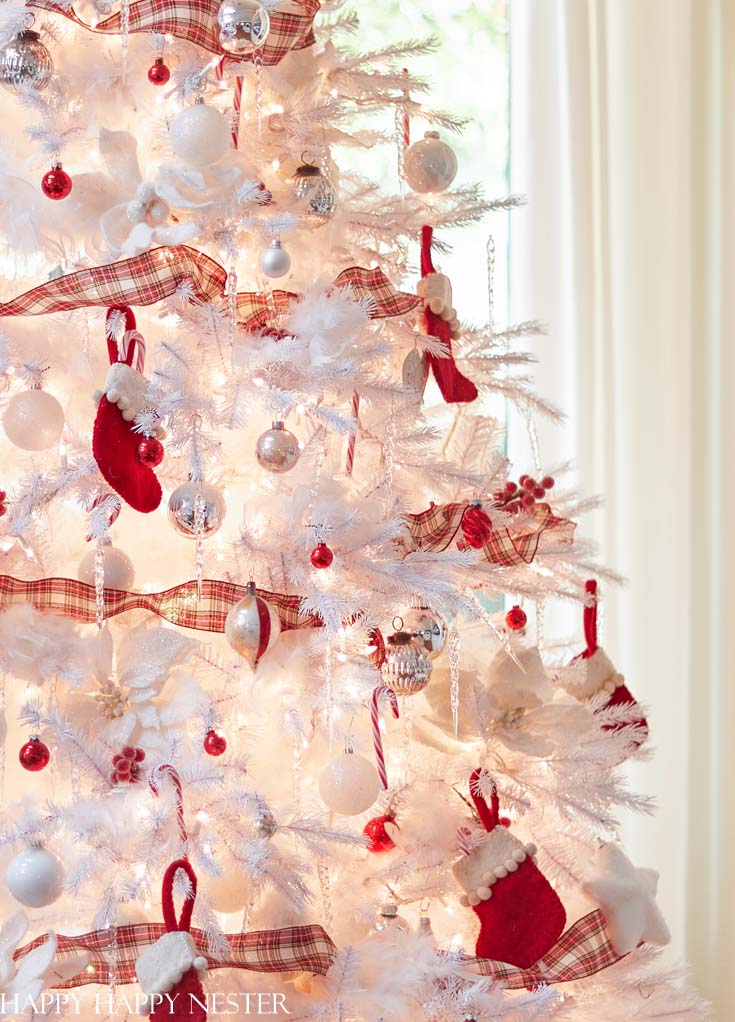 Here is a view of a past Christmas tree of mine! I love how this color combination resembles striped candy canes and is fresh and festive. I added some paper snowflakes around the tree and red and white striped ribbon for added accents!
If you want a traditional look, check out this post for Christmas tree inspiration because you will find where I get my ornaments, tree, style, and everything else that went into creating this whimsical scene!
---
More Easy Christmas Treat Recipes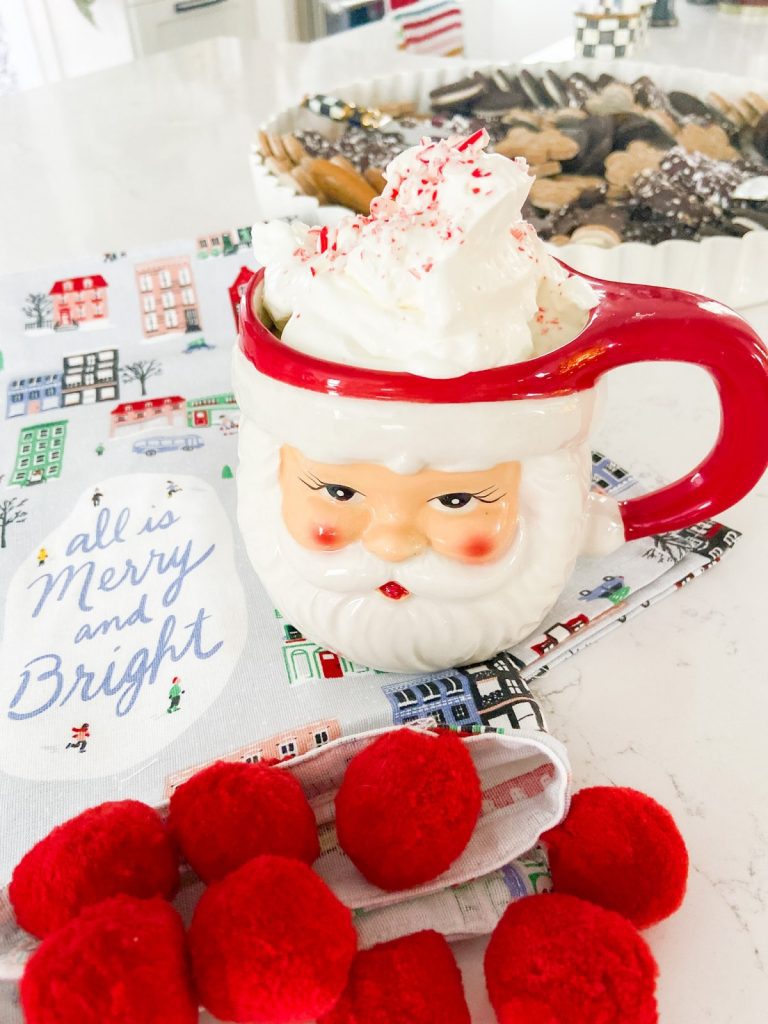 I'm the biggest fan of hot cocoa, and Christmas is my favorite time to have a cup in hand while watching holiday movies! So after trying my friend Jen's recipe, I was hooked.
It's sweet with hints of peppermint, which is just perfect for this season. Check out this recipe if you want to branch out of your typical hot cocoa taste!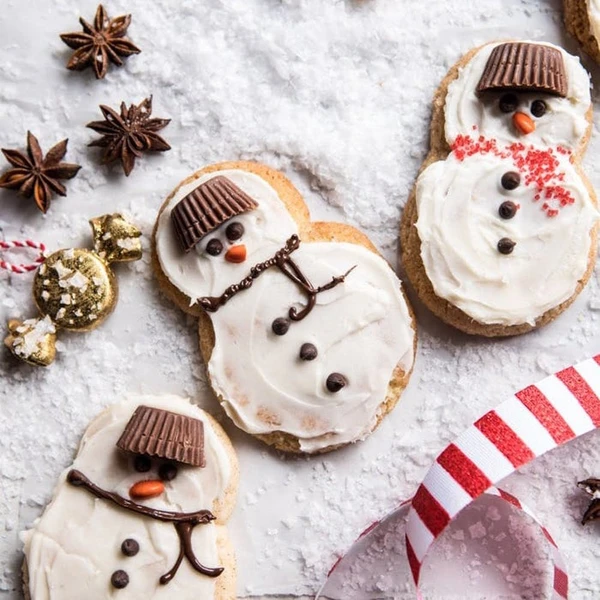 Since this post is all about easy Christmas treat recipes, I thought I would share some simple cookie recipes to make during the festive season to spice up Christmas!
Here are tons of different, delicious recipes to check out and try with family and friends. Trust me, some of these recipes I have never baked before.
Join me, and let's bake these easy Christmas treat recipes together!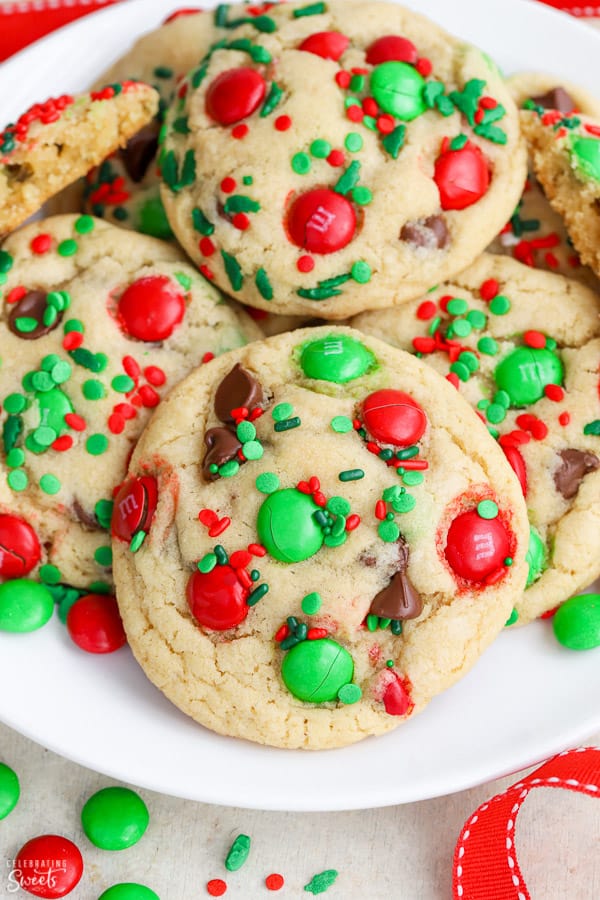 I thought I would switch it up a bit and include a dessert with one of my favorite candies, M&M's! Who else loves these sweets? If yes, then you'll love these cookies!
Check out one of my favorite, easy Christmas treat recipes to get a taste of my favorite candy inside of one of my favorite cookies!
---
This Week's Tip – The Best Tip for Frosting Cookies
10 Second Trick with Frosting
If you wanted to ice sugar cookies but felt intimidated, well, I'm here to share how to make a beautiful cookie. Like most things, you need a few things to perfect a skill.
It all boils down to making good icing when it comes to frosting a cookie.
And the icing needs to have the right consistency to spread across the cookie.
To check the consistency, drag the tip of a knife through the surface of the icing, letting the knife go approximately an inch deep, and slowly count to 10.
If the surface of the icing smoothes over in approximately 10 seconds, then your icing is the correct consistency and is now ready to use. On the other hand, if it closes up too quickly, your icing is too thin, and your icing is too thick if it closes too slowly.
Once you achieve the right consistency, you'll have fun pipping and flooding your cookie. And the results are a beautiful cookie that looks like it's from a fancy bakery!
You can find more on this tip over on this Valentine's Day Sugar Cookie post.
My Latest Obsession – Popcorn
My husband pulls out his Zippy Popcorn Maker almost every evening and pops homemade popcorn for us. He has it down to a science and makes the yummiest olive oil popcorn.
Since giving my husband the Zippy Popcorn Maker, they have changed the structure a tiny bit. The lid now has a silicone edge instead of our stainless steel one. Either way, it's the best popcorn maker around. It is expensive but so worth the money.
I also have a wonderful caramel popcorn recipe that my brother always makes during the holidays. He makes a boatload and then gives it to all his friends!
Check out the Zippy Popcorn Maker here. It makes the best holiday gift for the person who loves popcorn!
---
Happy Saturday,
Christmas seems to be creeping up on us faster than ever. Hopefully, you have finished shopping and decorating and have made time to enjoy the holidays thoroughly.
One thing that I do when I feel stressed is bake. And with some of these easy Christmas treat recipes, you will feel a lot better during this festive season.
Cheers to baking! Merry Christmas and Happy Holidays!
Have a great weekend!
Cheers,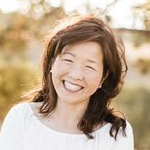 Latest posts by Janine Waite
(see all)