Can you believe that Christmas is only 14 days away? I say it's about time we start baking in the kitchen with some Seasonal Christmas Dessert Recipes to celebrate the holiday a little early!
There's a lot to get done before the big day but first, let's bake! Bake a treat or two for your neighbors, friends, teachers, or loved ones. After all, this season is about giving back to the ones we appreciate.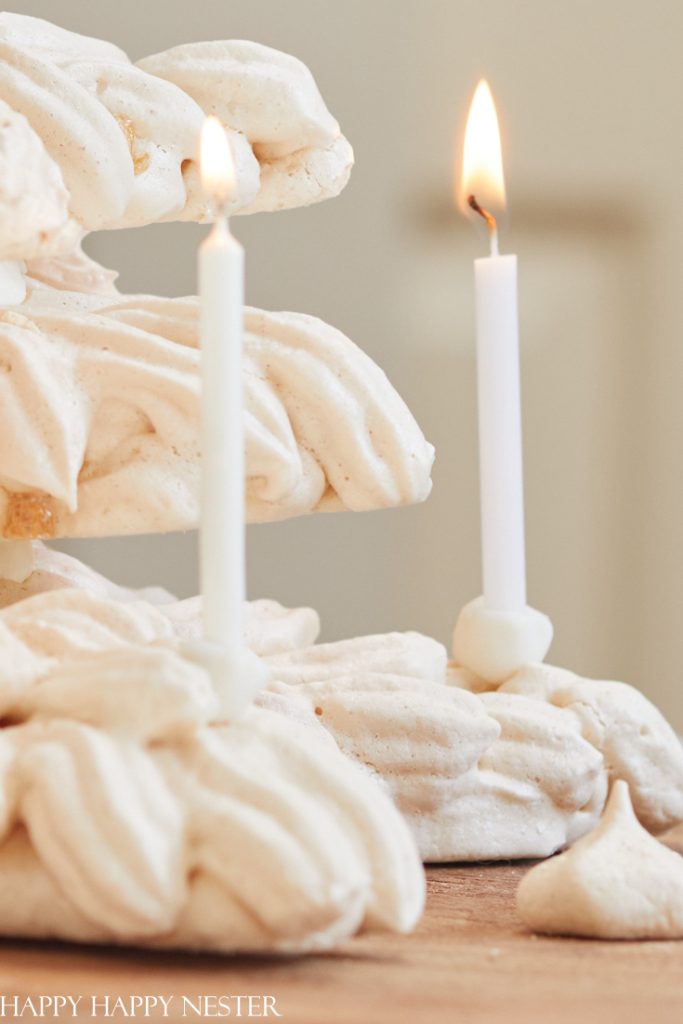 Call me crazy, but I've been an elf in the kitchen since October! While wrapping gifts, creating crafts, baking, and decorating, I have made the time to send mini gifts to fellow friends. It brings me so much joy to know that I made someone's day happy along with curing their sweet tooth!
Giving back is terrific any time of the year but especially right now. So go out of your way to give random acts of kindness with my seasonal Christmas dessert recipes! You never know. You could create a recipe you've never tried before and end up loving it, along with inspiring others to bake in the kitchen!
It doesn't matter if you're a first-time baker or a pro. These recipes are for everyone! From light desserts that melt in your mouth to crunchy and crispy treats, we have it all.
Cheers to Christmas being closer by the day, and cheers to baking! Put on your favorite movie or holiday tune and start whipping up these seasonal Christmas dessert recipes to enjoy for yourself or bundle up in a gift to give back to people you appreciate!
Saturday Chitchat with Janine – Volume 45
Hello and happy Saturday!
How are you? I know the holidays can be stressful, and I just wanted to pop the most important question, how are you doing? I hope that throughout this season, you are soaking up every good moment along with spreading Christmas cheer!
I spread cheer by sending mini packages full of my seasonal Christmas dessert recipes to my neighbors and dear friends. And this month is crucial for baking and gifting to others because everyone deserves a little extra holiday love!
This time of year with my family has always been wonderful, and it's even more special when my kids come home from college for winter break. As much as we want to cram as many adventures and outings in as we can, spending time at home is better than anything else in the world.
If you're interested in trying something new and want to give back to others out of the kindness of your heart, you're in the right place. Not only will I be including dessert recipes, but I will also include my FREE gift tags along with cute ideas to package treats together!
What is a way you give back? I would love to know so we can inspire one another.
I don't know about you, but I'm ready to dive into these seasonal Christmas dessert recipes, so come on, let's begin!
A Personal Note from Janine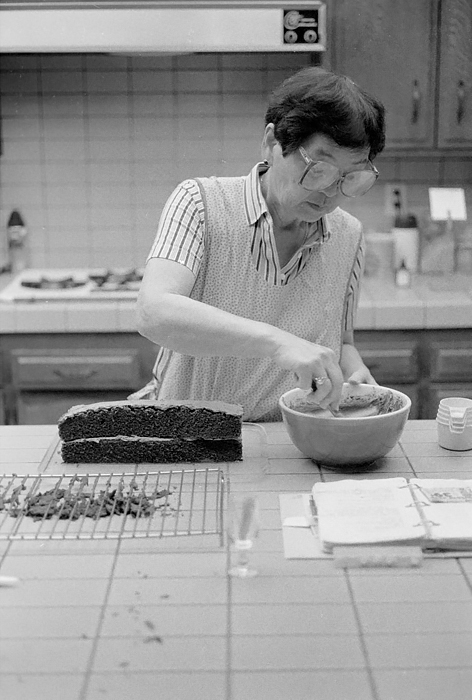 Every December, my mom made quite a few delicious cakes that she passed out to all her friends. I still remember the joy her dessert would bring to all her friends as they received her wonderful treat.
Well, I'm just like my mom in this way! And when my father passed away, I was in the midst of making my homemade hot chocolate mix in a jar. So I decided to finish up all my gifts since it was a good distraction from all the emotional pain I was experiencing.
I continue to experience the loss of my parents during the holiday and miss both my parents dearly! So to distract my brain, I intentionally stay overly busy and keep my mom's gift-giving trait alive.
This year, I will give a few of my cookies to all the workers who are building our backyard!
And I hope some of these recipes in this post spark a little baking in your holiday kitchen this week!
Have a wonderful and blessed day!
Cheers,

This Week's Inspiration – Seasonal Christmas Dessert Recipes
*This post contains affiliate links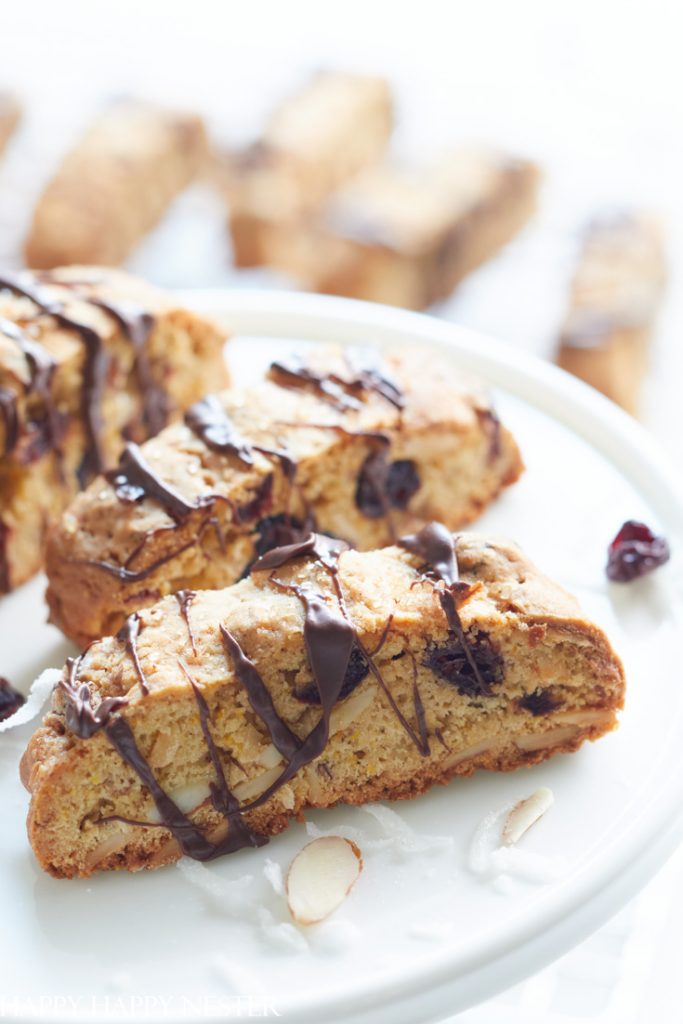 This cranberry almond biscotti recipe is one of those seasonal Christmas dessert recipes you can't pass up. It's a crumbly twice-baked cookie that's not too sweet and slightly crunchy.
It's an easy cookie to make, and the second bake is to toast the biscotti. If you like chocolate, make sure to drizzle some melted chocolate on it after it's baked.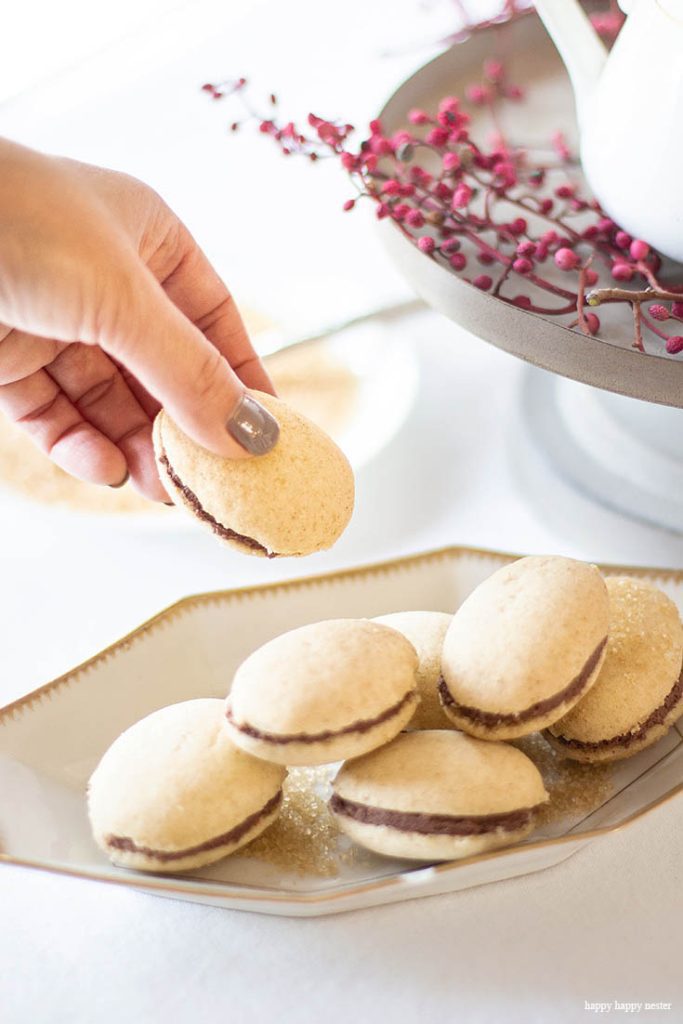 Christmas tasty treats recipes abound during the holidays! And this collection of delicious recipes is family favorites that you will want to make. Yummy cookies, delectable fudge, festive cakes, and more are among the roundup.
Join me and a group of my friends who also love to bake and check out some seasonal Christmas dessert recipes to get a taste of what the holidays are like from my house to yours!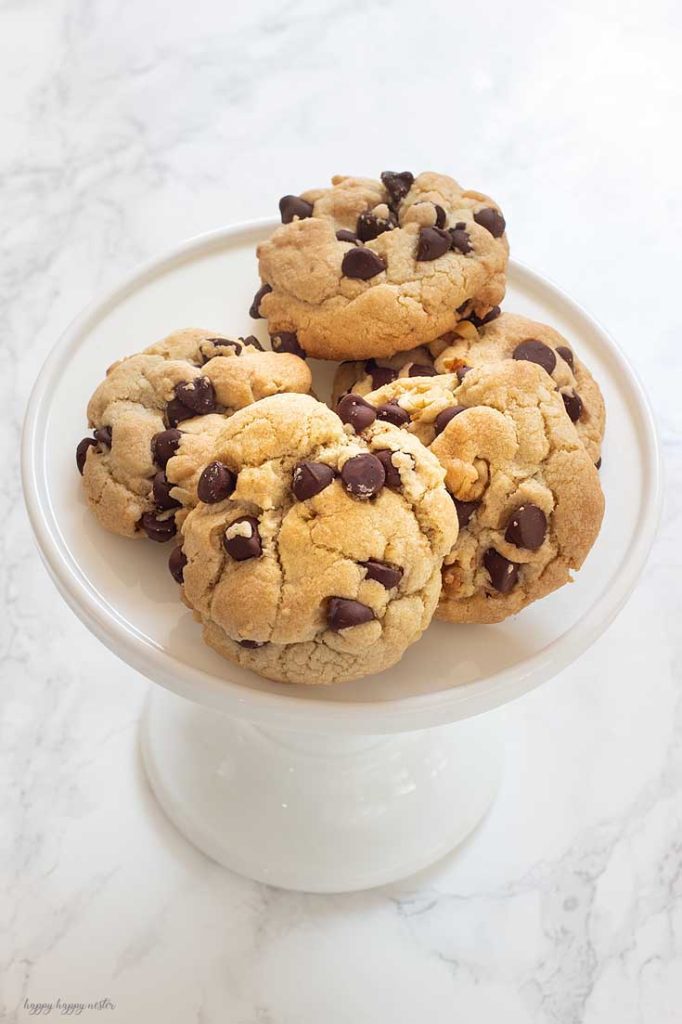 I want to shout it from every rooftop that I finally have the best chocolate chip cookie recipe. Of course, you might say that I love cookies, but these are the best because of all of the desserts and treats I have created.
If you like a crunchy cookie, then this is the cookie for you! It is packed full of chocolate chips in every bite. I promise you that you probably haven't had a cookie like this one ever!
Instead, this chocolate chip cookie is much taller than the classic cookie. As a result, it isn't a soft and thin type of cookie. But instead, it is somewhat crunchy and delicious.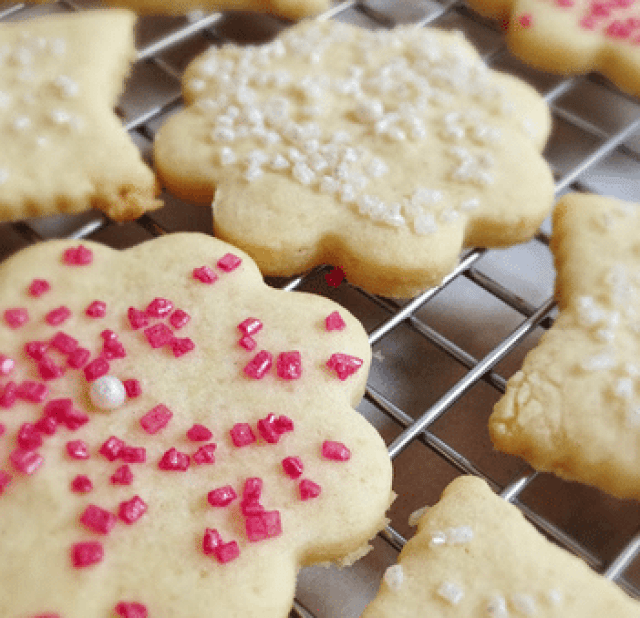 Sugar cookies are one of the best seasonal Christmas dessert recipes to create because they are simple and so much fun to decorate! You can't go wrong with these cookies.
Even though this is an old recipe, it's still one of my favorites. So take a look if you want an easy recipe that will blow your friend's taste buds!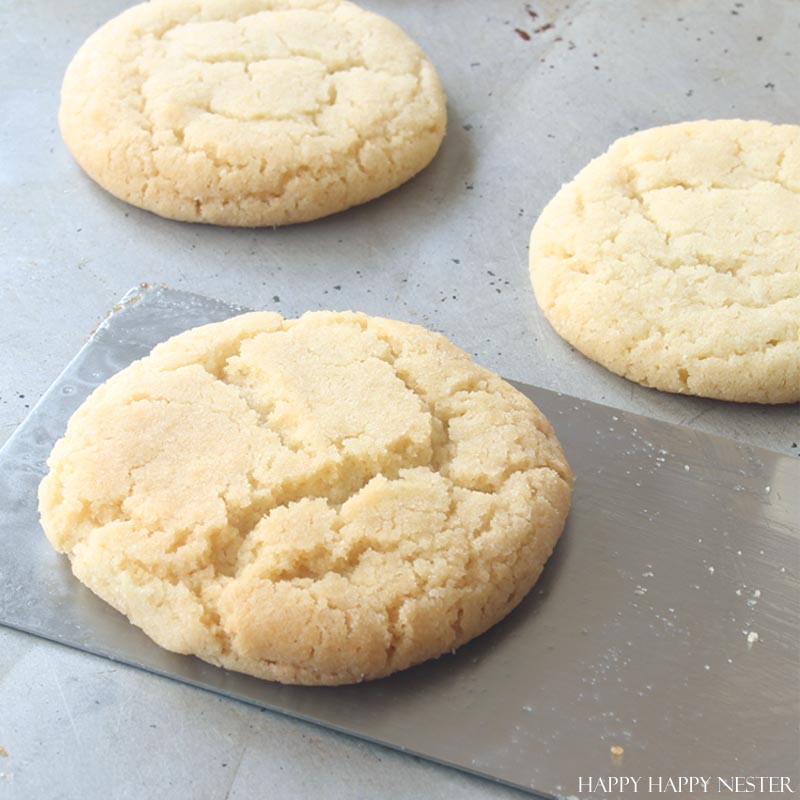 After losing my dad around this time, making my mom's cookies is sentimental. This recipe is one of those seasonal Christmas dessert recipes that has been in the family ever since I was younger, and now everyone makes it year-round!
Sprinkle a bit of colored sugar on top to make it festive for the holidays.
This recipe is super easy and perfect when it comes to baking and, might I add, super scrumptious!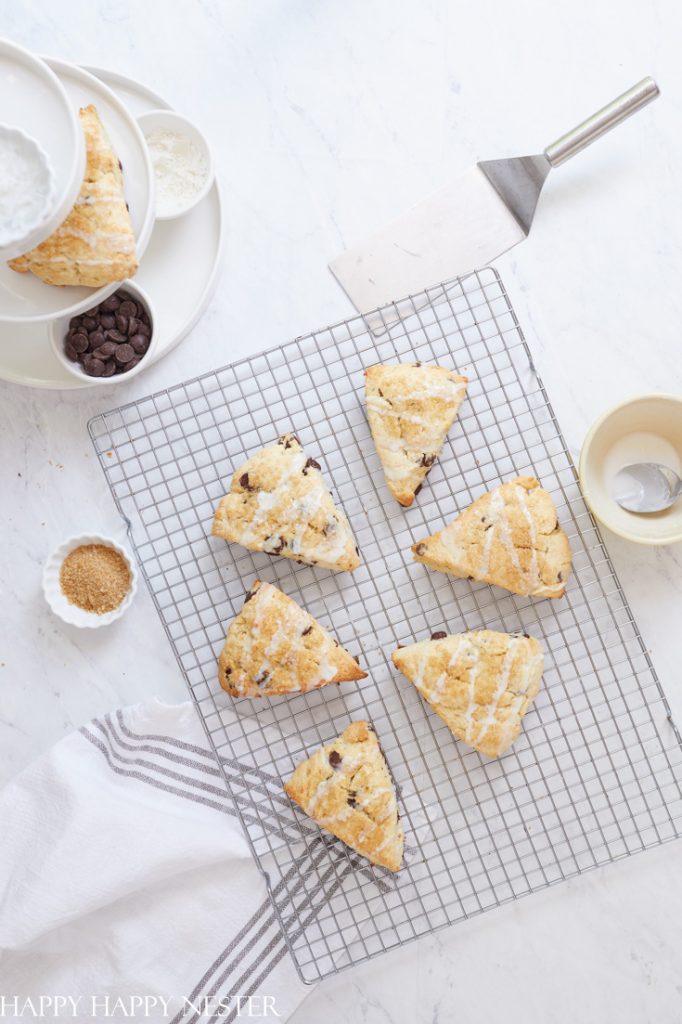 Who else loves a warm scone next to a cup of tea or coffee? I think the holidays are the perfect time to enjoy that exact dessert.
These creamy and fluffy chocolate chip scones are the only scones you need in your cookbook. A layer of raw sugar on top adds a lovely crunch.
These cream scones are easy to make, and they don't contain butter or eggs. Yes, you heard correctly. They are butter and egg-free. But, the key that makes them so moist and creamy is the whipped cream!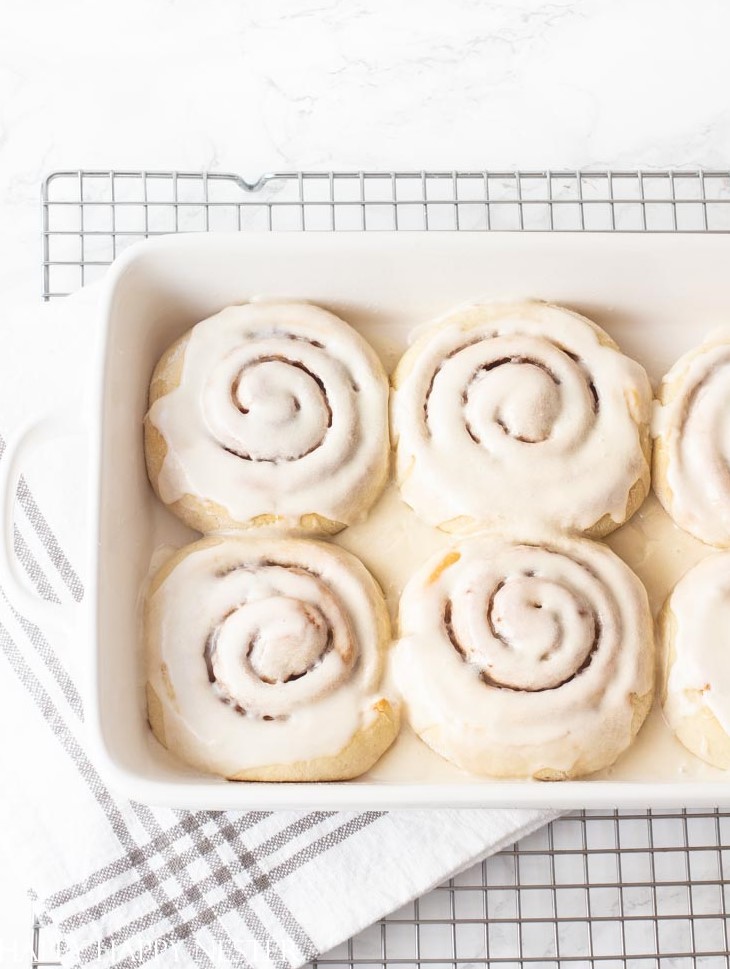 My family is such a big fan of cinnamon rolls, so here is a homemade recipe from scratch that will cure all of your cravings. Seriously, after eating one of these, you are happy, and so is your belly!
During these cold, winter days, it's nice to have a warm dessert in your reach, and what's better than a homemade cinnamon roll with delicious icing?
I'M NOT LYING when I say this is the BEST chocolate cake. So many people claim to have the best cake, but you have to believe me that this is a super moist cake.
Also, it has another name, Chocolate Beet Cake. It has a whole can of cooked beets in this dessert. Yup, you heard correctly, there are red beets in this delicious cake.
Don't back down from this recipe because it has beets. Check it out and see if it will become your next family favorite.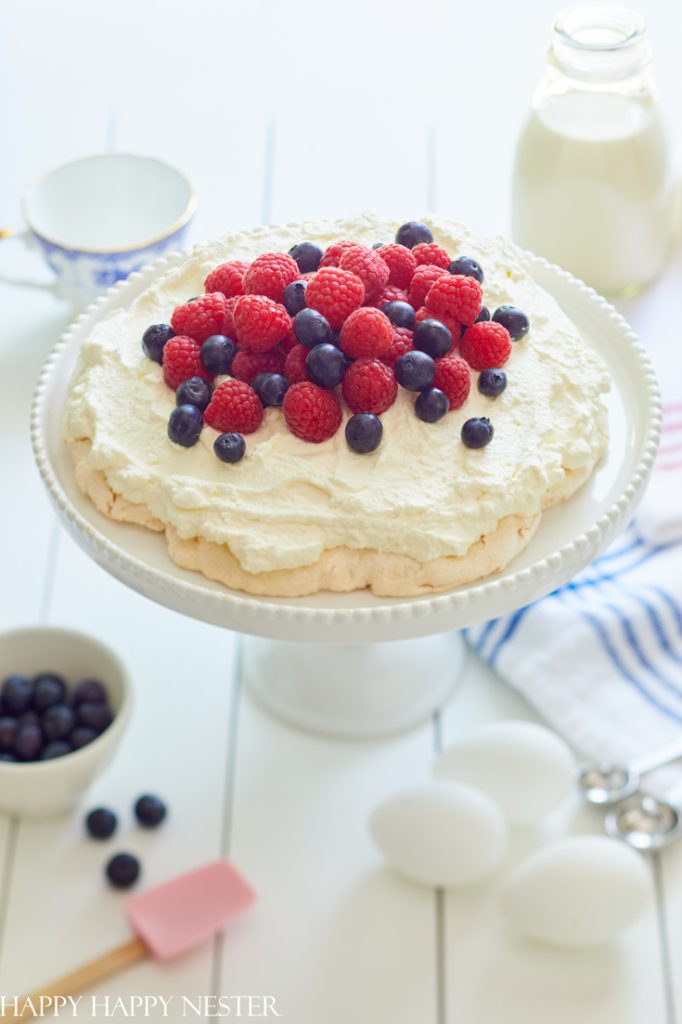 I love this dessert because sometimes, after eating all of the sugar-packed sweets, we need something light and fluffy that will melt in our mouth. Top with whatever fruit your family loves. The possibilities are many!
Make this easy Pavlova Recipe with fresh raspberries and blueberries. It has a light-baked meringue topped with whip cream and fruit.
The combination of the toppings with the sweet flavor of cream works so well. Your taste buds will be thanking you later!
---
This Week's – Boutique of the Week (Meringue Tower Cake Christmas Tree)
*The following post contains affiliate links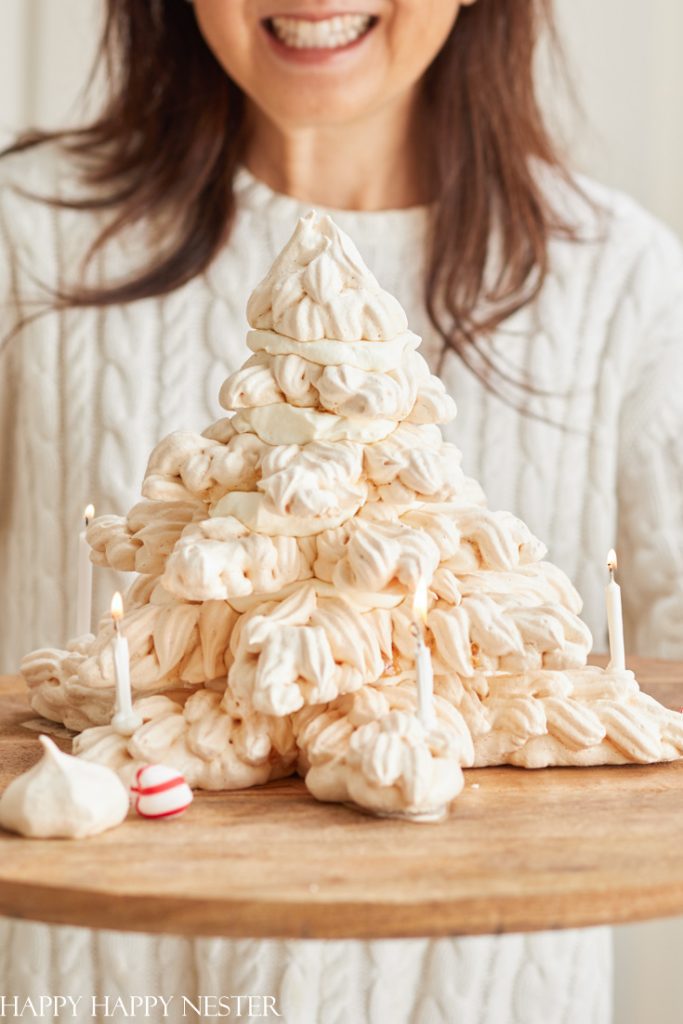 Here is a meringue tower cake (Christmas tree) for your holiday season. So take time off of Christmas shopping and bake this six-layered cake for your family.
It is a sweet dessert with a slight crunch that fluffs once in your mouth. Simple to create, easy to put together, and delicious to taste! Add this recipe to the list if you want a light treat to enjoy this Christmas.
---
My Favorite Things – More Seasonal Christmas Dessert Recipes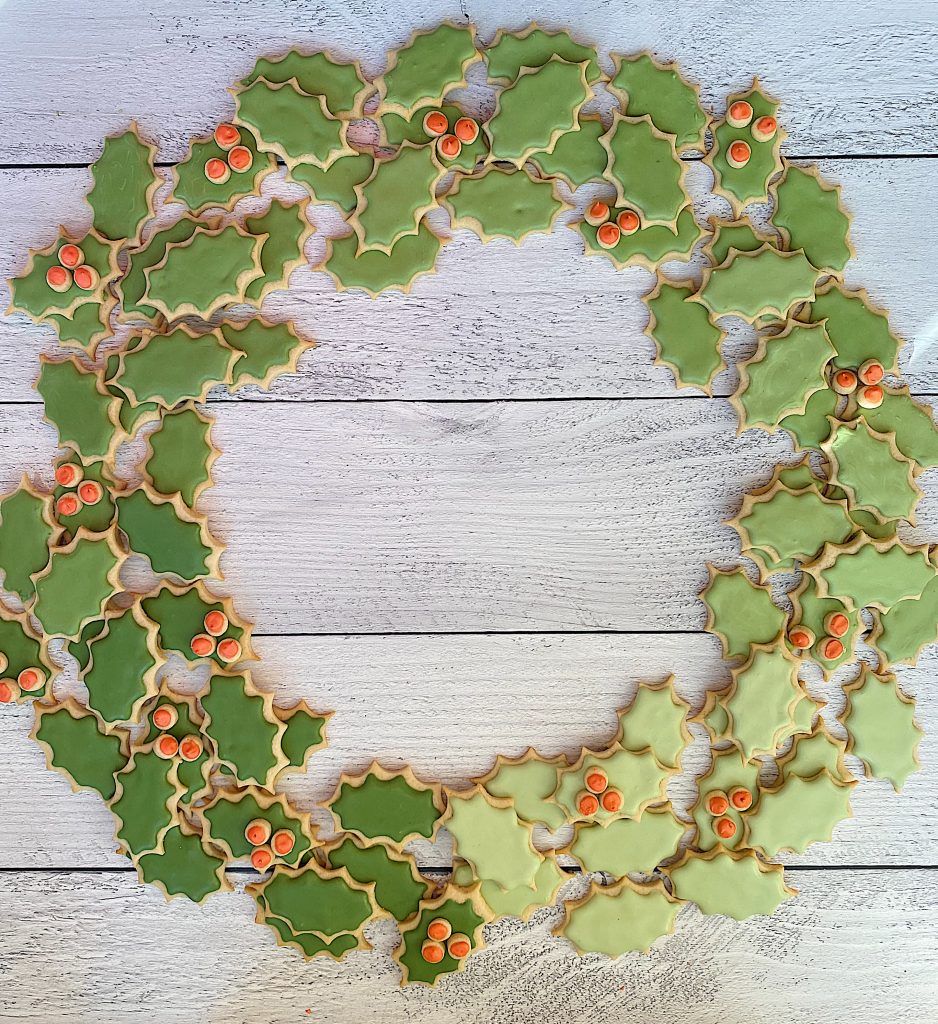 Isn't this breathtaking? My good friend, Leslie, created this Christmas cookie wreath. I don't know whether to hang this up in my home or eat it! This wreath is so beautiful yet looks scrumptious to nibble on.
Take on the challenge of creating this Christmas cookie wreath and make it fun by choosing your look, colors, and designs!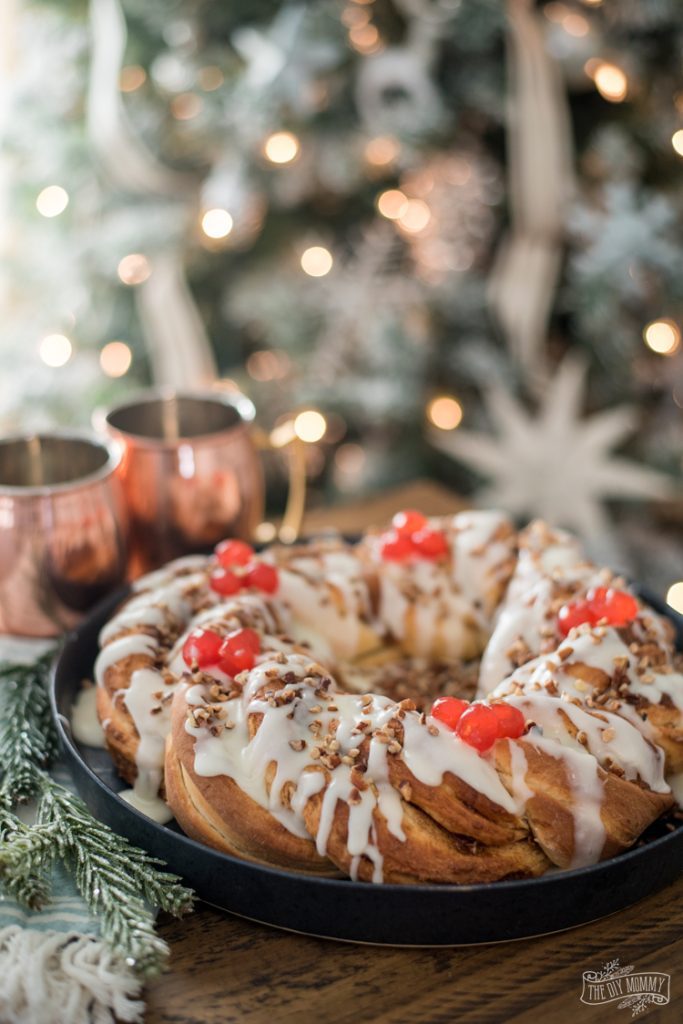 There's no better way to spend a morning than whipping up this cinnamon wreath created by my friend, Christina!
This dessert is one of those seasonal Christmas dessert recipes that will quickly become your family's favorite every holiday season!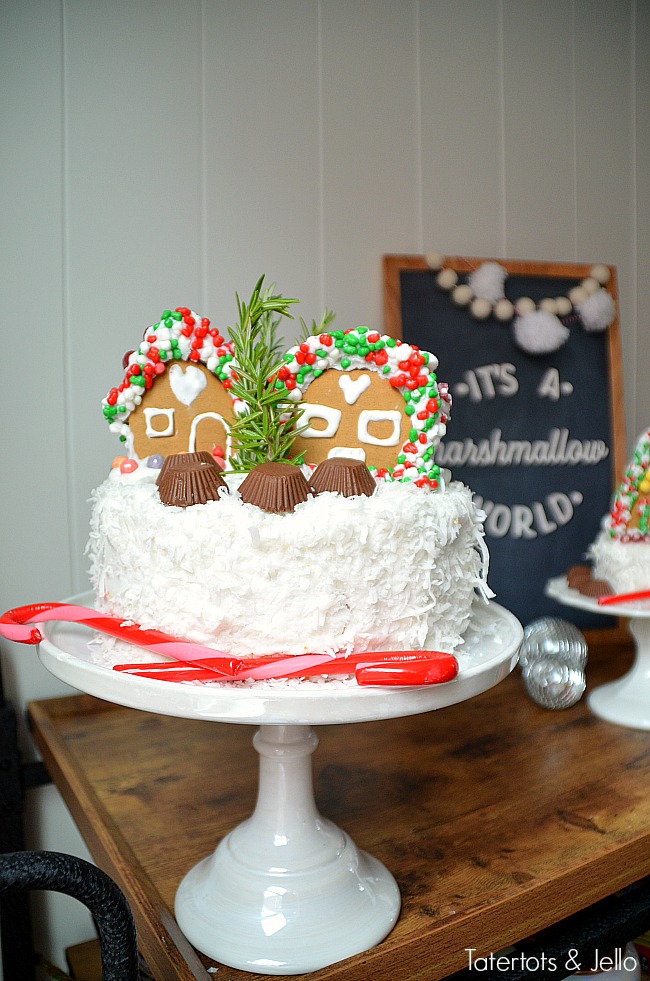 Christmas coming soon calls for gingerbread baking! Check out these mini gingerbread house cakes made by my friend, Jen!
These cakes are so fun and festive! Plus, the cool part about all of it is that you can mix and match your candy toppings along with icing!
---
What's Trending on the Blog
Here are some FREE printable gift tags for your Christmas gift wrapping! If you want a vintage look, these images are authentic vintage illustrations that add to their beauty. Line the edges with some gold glitter, attach a cute ribbon and your holiday wrapping is complete!
All in all, these printable gift tags add such a cute touch!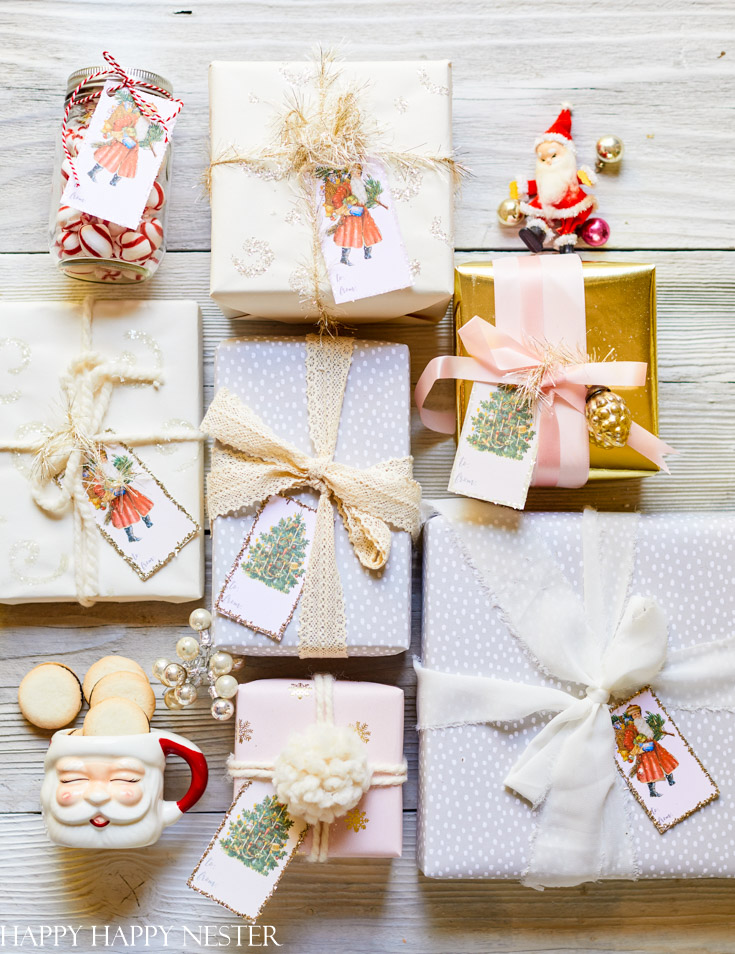 Yes, this post is all about seasonal Christmas dessert recipes, but when gifting those treats to others you have to have a nice package. When creating that package, here are some FREE vintage gift tags to make your gift look seasonal and unique.
These paper tags are authentic images from old holiday cards. Download your pdf and print them at home. Then, make as many as you need for your gift wrapping needs!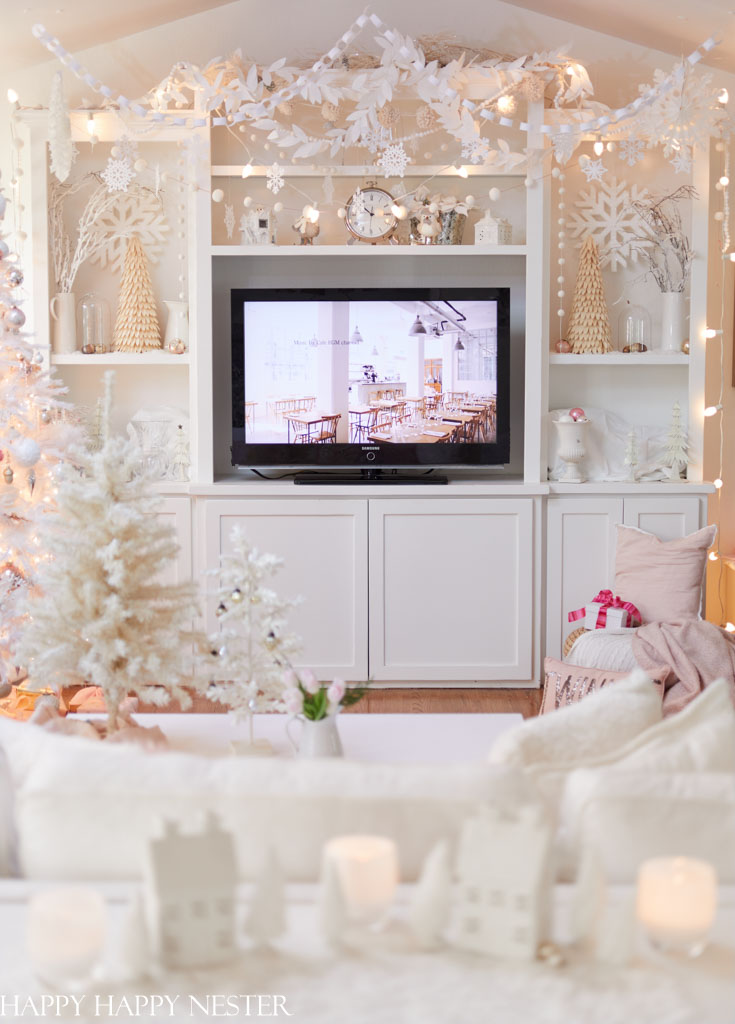 I'm such a big fan of Christmas movies, especially the holiday movie Elf, and as most of you know, I'm obsessed with everything paper. So, it made sense this year that I try decorating like the movie Elf!
This is such a fun scene to create if you or your family loves the movie and want your home to look like a winter wonderland straight from a book!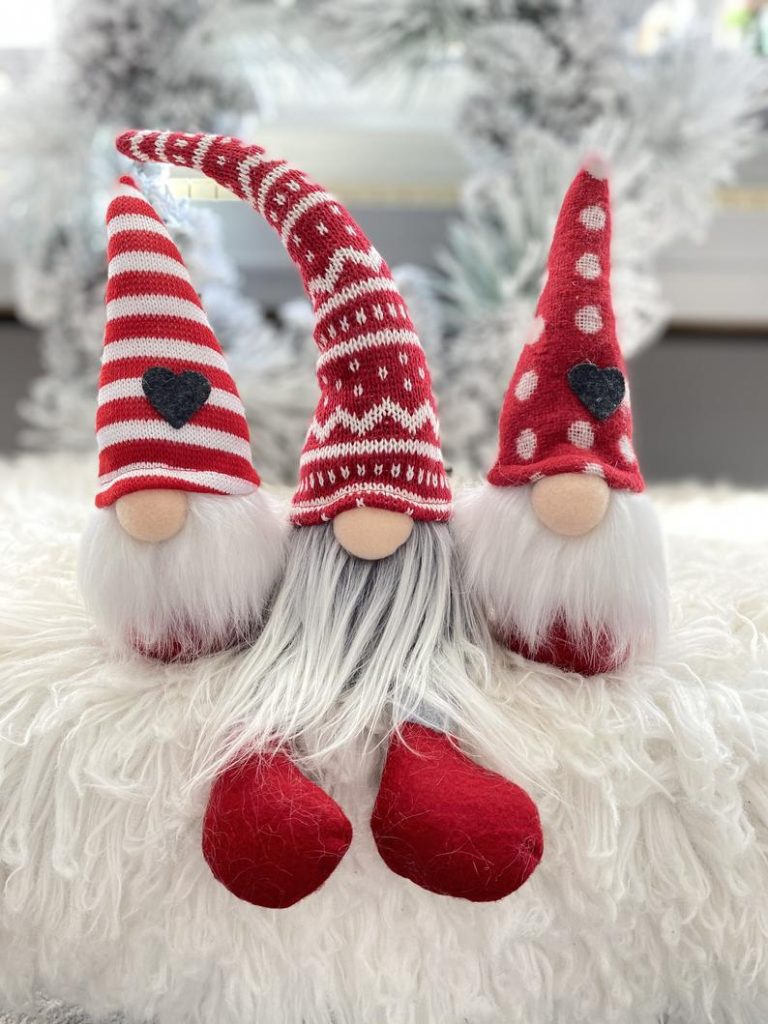 Did you know gnomes are popular right now? I remember I became interested in them years ago, but no one knew about them until now.
Thankfully, I have a whole collection of Christmas gnomes that are perfect as decor!
Take a look at what the hype is about, and be ready to take a few of these adorable characters home with you.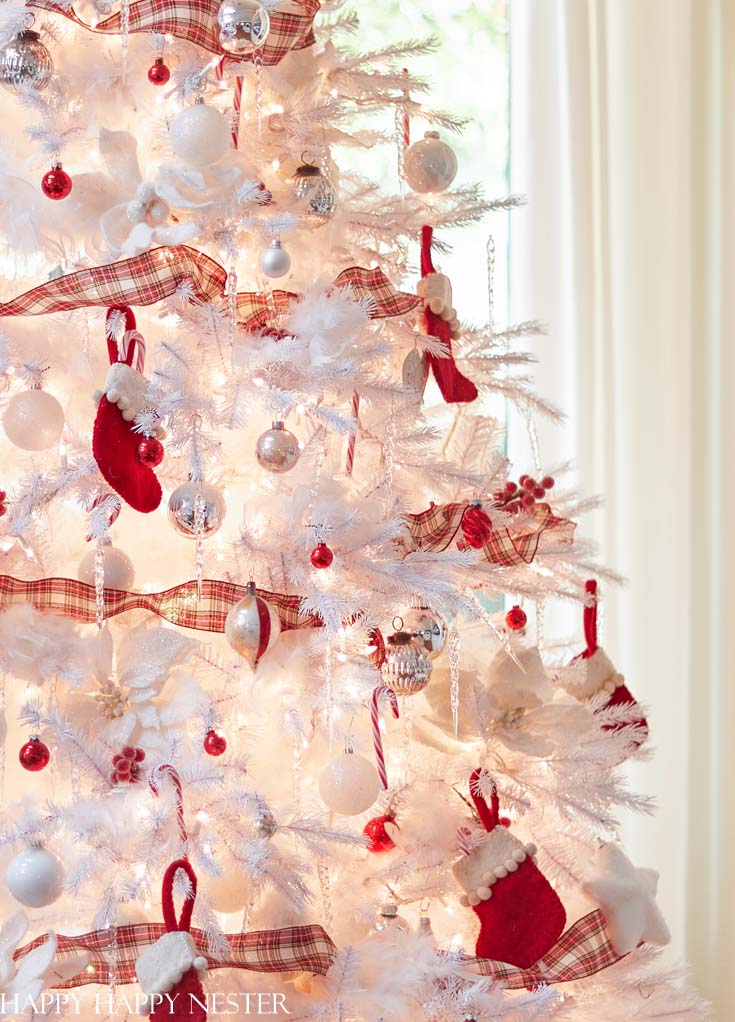 Here is a view of a past Christmas tree of mine! I love how this color combination resembles striped candy canes and is fresh and festive. I added some paper snowflakes around the tree and red and white striped ribbon for added accents!
If you want a traditional look, check out this post for Christmas tree inspiration because you will find where I get my ornaments, tree, style, and everything else that went into creating this whimsical scene!
---
More Seasonal Christmas Dessert Recipes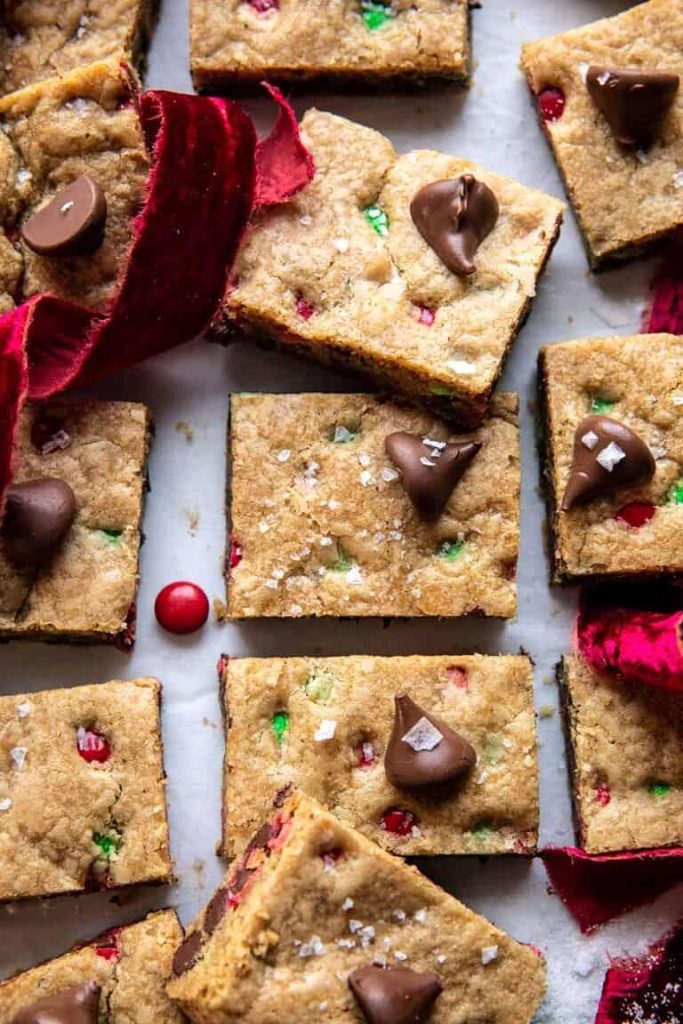 Step into Christmas with these brown butter cookie bars! These are such festive treats to gift to loved ones or keep for yourself. Either way, this dessert will make this holiday season 5x better!
Cookie bars are definitely one of my favorite seasonal Christmas dessert recipes, so I love seeing different sweet versions, especially when it's Christmas styled!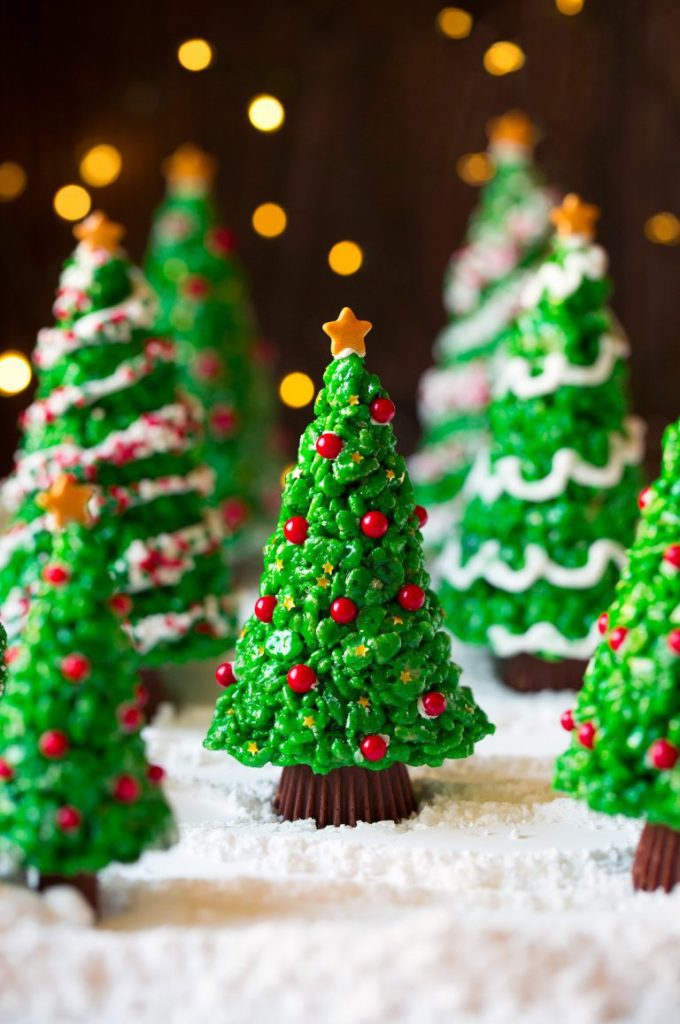 What a fun idea! I love making Rice Krispie Treats as a side snack to enjoy at the end of the day, and these are perfect. I will definitely be adding this recipe to my to-do list of things to bake!
If you're a fan of Rice Krispie Treats, try out this recipe with me!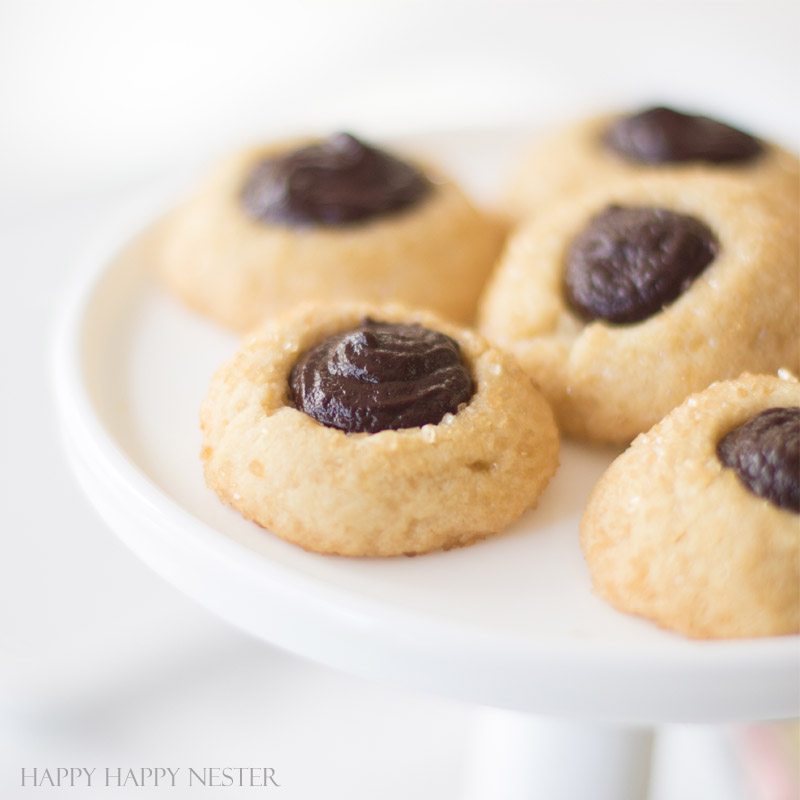 Now, this is a favorite family recipe if I've ever seen one. But, seriously, when I bake a batch of my famous thumbprint cookies, it's about gone in 2 days.
These are the type of cookies you can't pass up this Christmas. If you're haven't baked these yet, I recommend giving this recipe a go. They're simple, small, and delightful treats for all.
---
This Week's Tip – How to Succeed at Meringue
Meringue Can Be Tricky to Make!
So for years, I've made my meringue Pavlova, and for years, it always cracked.
I must admit that I thought all meringue cracked! (Insert laughy face emoji)
Well, if you are patient, the meringue will not crack, and it will bake perfectly. So you see, I finally learned a few tricks about meringue.
First, you need to add the sugar super slowly. Yup, you heard me correctly. Add a tablespoon at a time with 30 seconds of mixing between the additions of sugar.
Secondly, if you bake the meringue, make sure to make it at night and then let it sit in the oven until the next day. This crucial step allows the oven temperature to reach room temperature slowly, preventing cracking.
I share a few more tips in my latest blog post, Meringue Tower Cake Christmas Tree.
My Latest Obsession -Cute Cookie Cutter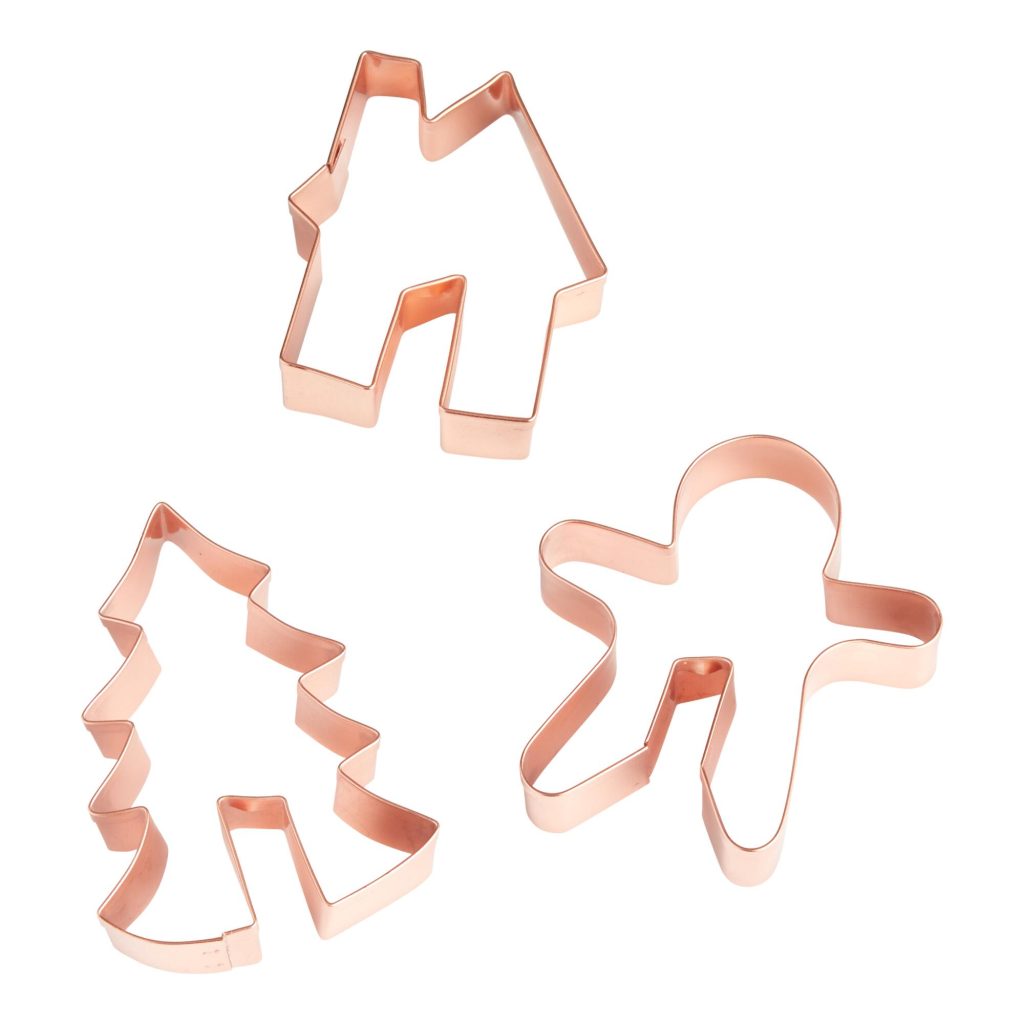 So I bought them a while back, and I finally used them the other day. Oh my goodness, I'm in love with these cookie cutters.
So, you get the look of those cute gingerbread houses without all the work. Make them plain or decorate them with icing. The choice is yours.
I love these cookie cutters because the cookies sit upright on most mugs. You see, the hole that sits on the rim of the mug is slanted, which helps its ability to sit a certain way on the cup.
Unfortunately, they are all sold out, but I include the link in hopes that they come back into stock over the weekend.
---
Happy Saturday,
This blog post is probably one of my favorites. Opening up about my childhood and sharing precious moments makes my heart beam with love and support from you all. Besides, inspiring others to give back for the holidays brings an amount of joy I can't explain. I appreciate every single one of you!
Without further to do, Start baking with my seasonal Christmas desserts recipes today! Happy Holidays!
Have a great weekend!
Cheers,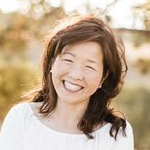 Latest posts by Janine Waite
(see all)