Every Saturday and Sunday, my husband and I look forward to many Things to Bake on the Weekend! These items include easy things to bake an impressive things to bake. Yes, we love a challenge!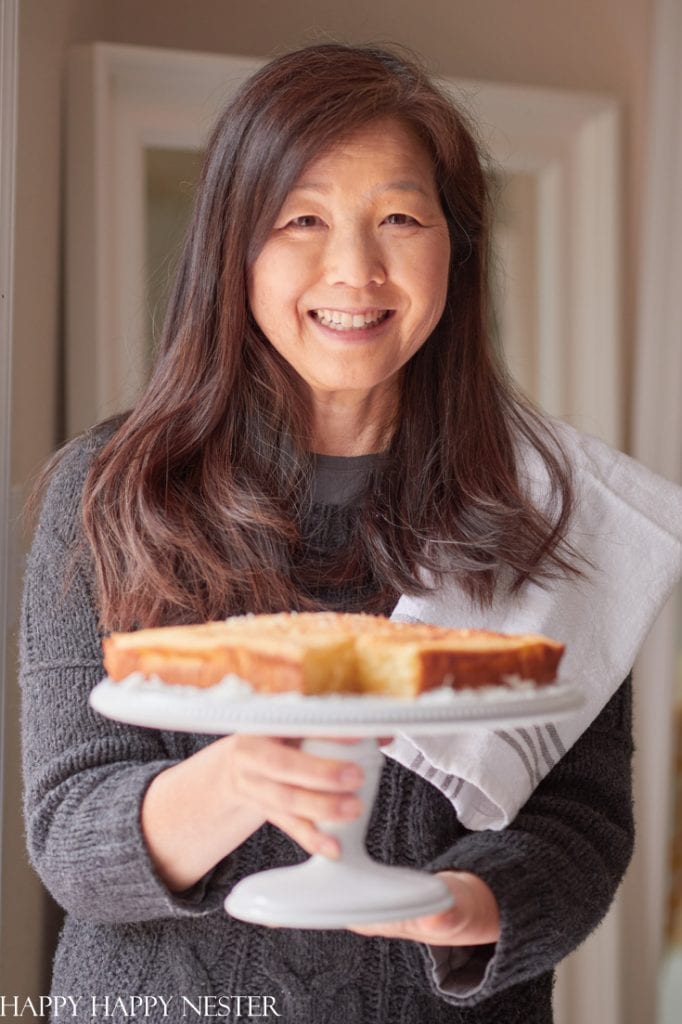 Saturday Chitchat with Janine – Volume 4
Happy Saturday!
My Saturday Chitchat is a post where we come together as a community of creative women.
I enjoy this time of the week. I love to sit and ponder all my activities.
I realized that I need to create monthly themes and focuses for the rest of the year. So, now that Valentine's is behind us, the next two weeks are primarily about recipes.
Ok, don't panic if your kitchen experience is limited or you have lots of experience baking and cooking. My recipes will still apply to you.
Let's inspire each other and embrace our time in the kitchen.
So, get comfy, grab a yummy warm drink and let's chat about baking and cooking!
---
A Personal Note From Janine
Let's face it the Covid-19 pandemic has changed our lives dramatically. And for sure, our family is spending more time in the kitchen.
Before quarantining, I could count on one hand the few things that my husband cooked. And his baking repertoire was pretty much non-existent. He mentioned that you can count his baking expertise on no hands!
When we had guests over for dinner, he would always pull out his Chicken Teriyaki Burgers for our guests. You could say that he was a one entree kind of chef. But this all changed since quarantine.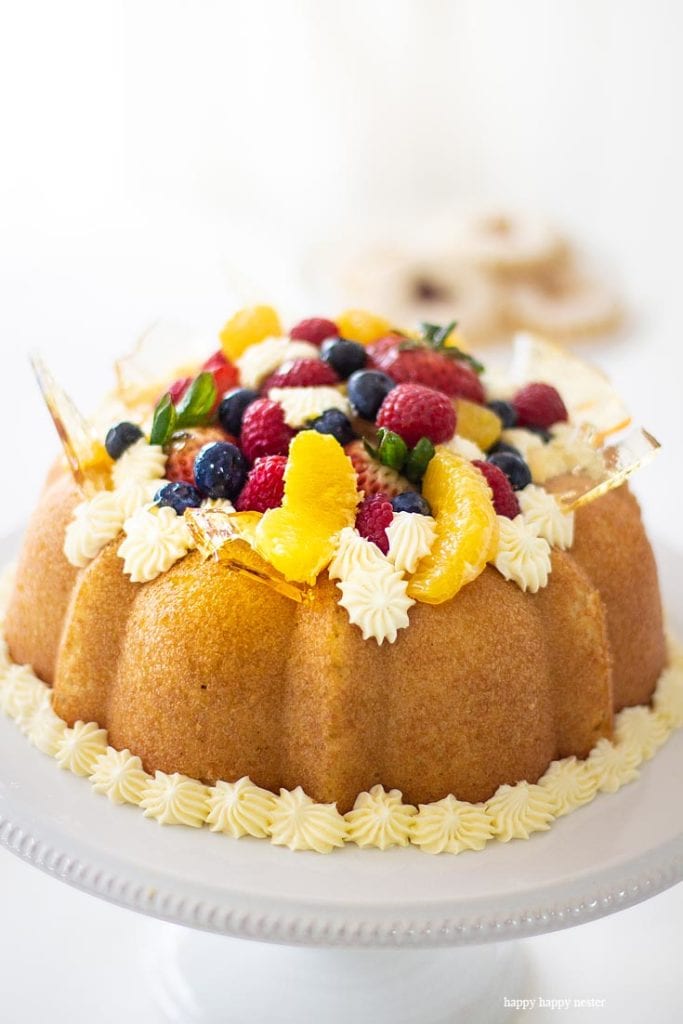 Also, The Great British Baking Show inspired him to try creating challenging things to bake. Yes, he wanted to create this incredible yeasted Savarin Cake with me.
His latest obsession is coming up with the perfect fluffy Japanese Pancake recipe. Yes, we have made them a gazillion times, but they are so worth the effort.
He even purchased the stainless steel molds that shape the tall pancakes. He has meticulously figured out the right temperature for cooking the pancakes. And this weekend, he wants to try baking them in the oven.
His eyes get bright and excited when I mention making these delicious pancakes.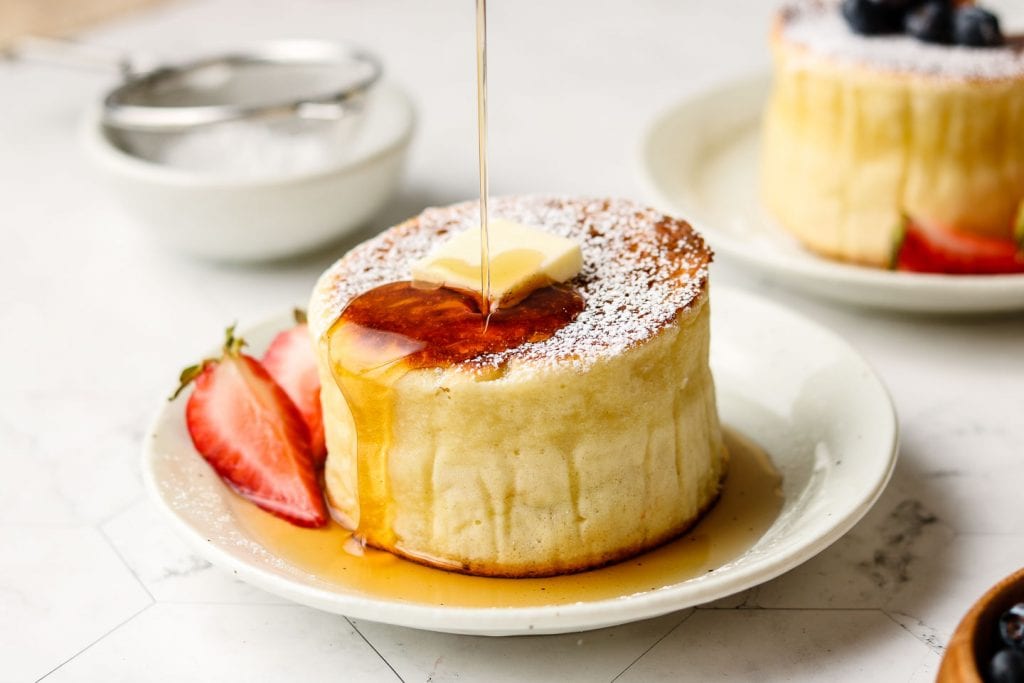 You see, they aren't the regular pancakes that you are picturing. They are about two to three inches tall and taste like a big dutch baby on steroids! The inside of the pancake is custard-like, while the outside is like a crispy pancake. These delectable pancakes are out of this world when it comes to taste! The recipe will be on the blog in March.
We have a newfound love of baking and cooking.
We have tackled some new Indian, French, and Japanese dishes. So, we are embracing our time in the kitchen. We figured we would never have this isolated time at home, so why not learn to cook and bake new things. This culinary adventure has been so much fun for the two of us.
Our weekends are now filled with lots of delicious meals and desserts.
---
This Week's Inspiration – Things to Bake this Weekend
Here are some of my family's favorite recipes!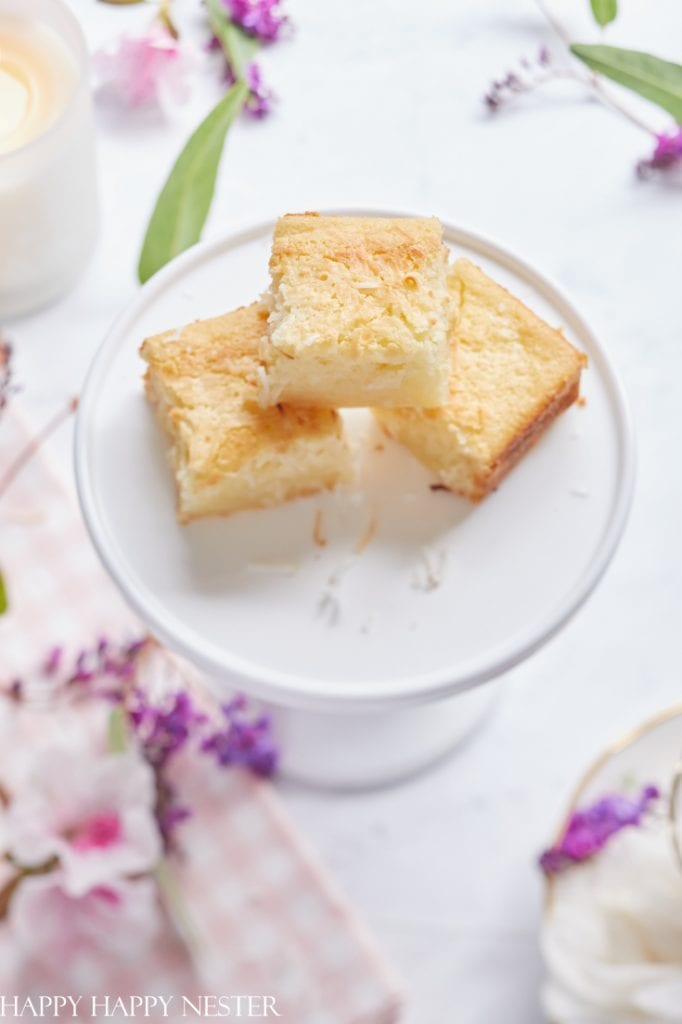 HAWAIIAN COCONUT BUTTER MOCHI CAKE
If you like bread pudding and custard then this dessert is inline with your taste buds.
This easy Butter Mochi Recipe is made of Mochiko flour. It's a tasty Hawaiian cake with hints of coconut, custard, and butter. It's a wonderfully chewy, dense dessert that is unique and delicious.
My older brother, Brian, introduced me to this unique and delicious dessert. How did I miss this local dessert on all our trips to Hawaii? Supposedly it is super popular over on the islands! I concluded that I must be seriously blind.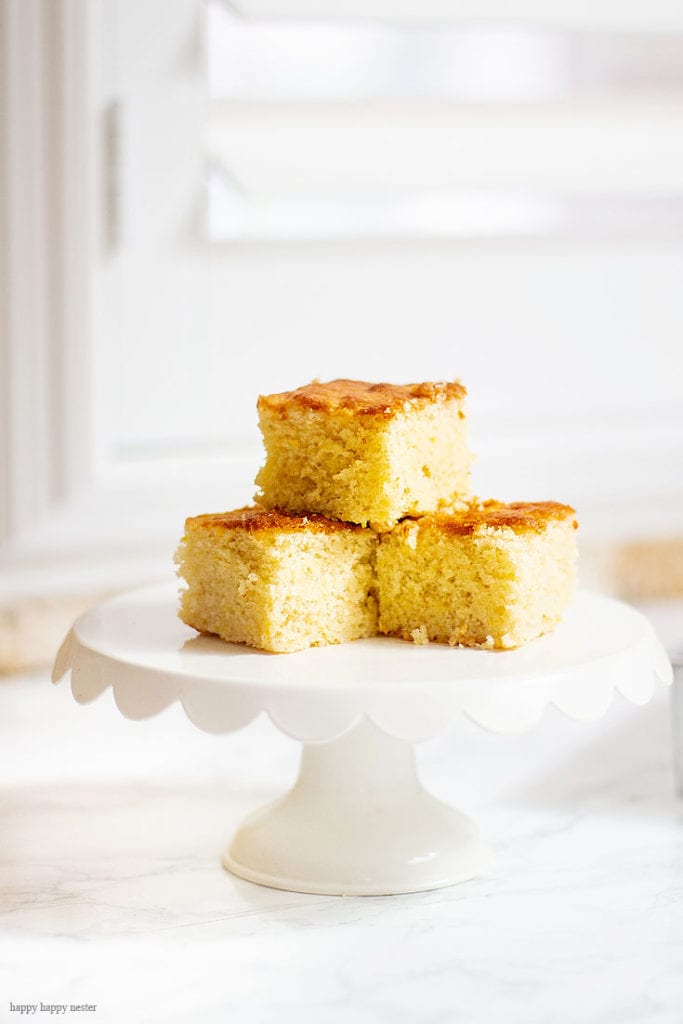 This Special Cornbread recipe comes from my mom, Amy's recipe collection. It has only six ingredients that make it so simple to make. You'll want to enjoy it with a bowl of soup or a warm bowl of chili.
This is my family's favorite cornbread recipe. If I make my yummy chili recipe, everyone assumes that I'll make this cornbread. And then they devour the cornbread, and it only lasts about two days.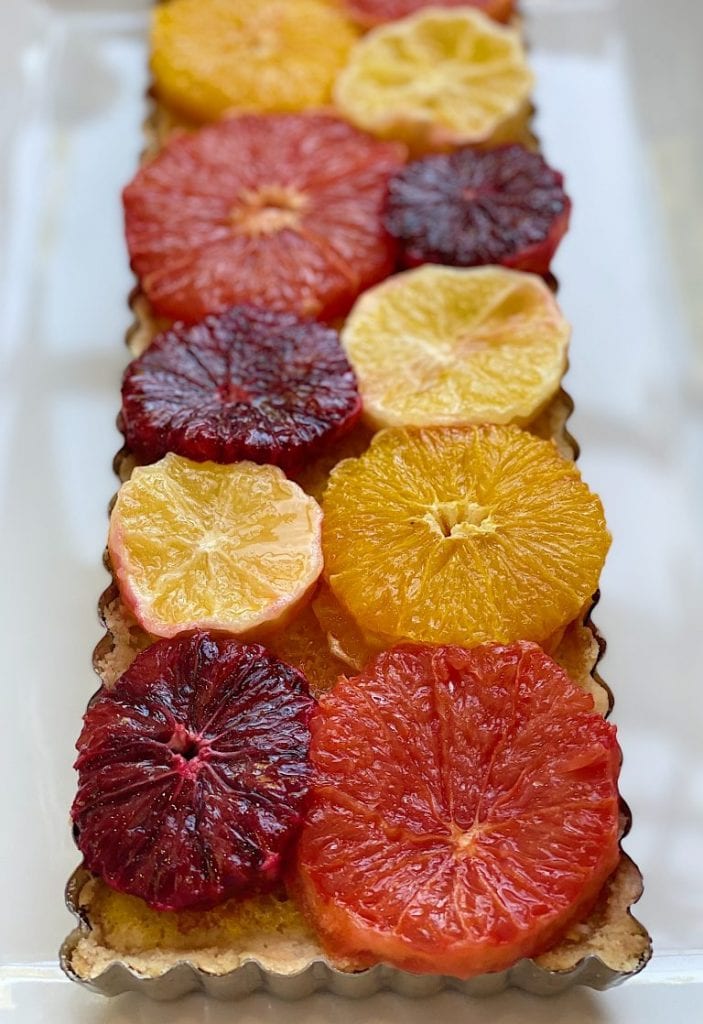 If you love a citrus dessert then you'll love Leslie's dessert. The tart has a lemon filling and the blood oranges, grapefruit, and oranges left a lovely citrus tastes that bodes well with the lemon dessert.
You can find this sweet and refreshing recipe over at Leslie's blog, My 100 Year Old Home.
---
This Week's – Boutique of the Week (Kitchen Items)
Since this week is all about baking and cooking in the kitchen, I rounded up my favorite kitchen items. I love my Wednesday Boutique of the Week posts where I find unique items.
I love kitchen accessories, and I share a few of the things that I own. I want to buy some of these reusable paper cloth towels that are like paper towels. Don't you love the cute fabric? This boutique carries a wide variety of fabrics for these towels. You'll have fun choosing a set for your kitchen.
Ok, hop on over to this fun post. I'll be adding more items from time to time.
---
My Favorite Things – in the Kitchen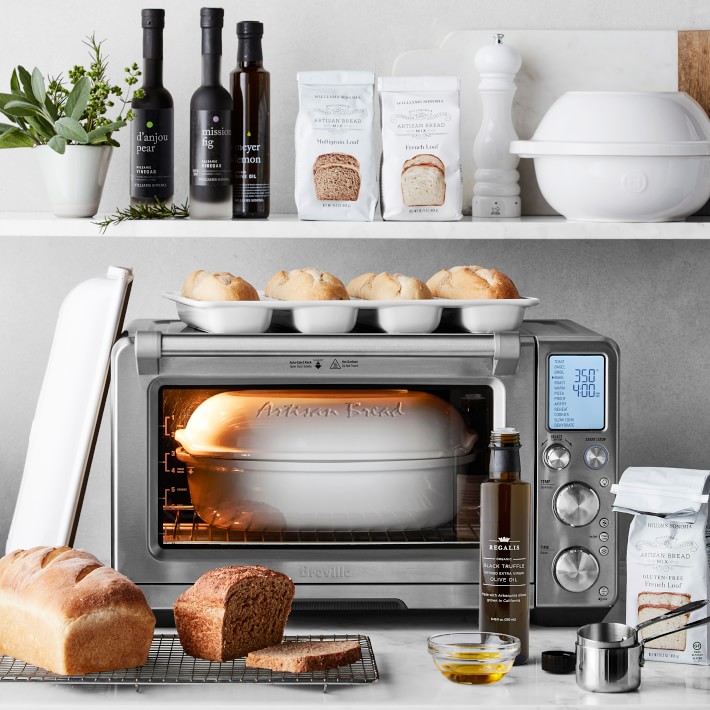 I thought that toaster ovens were only for bachelors who didn't want to cook in a real oven. Well, we reluctantly bought our Breville toaster oven quite a few years ago when our toaster finally died.
Uh, it is the most popular appliance in our kitchen! We LOVE it! Not only does it warm up food quickly, but it's also a second oven in a pinch.
This version has a few more bells and whistles than ours. This one is also a air fryer and dehydrator as well as a toaster oven!
It is fabulous!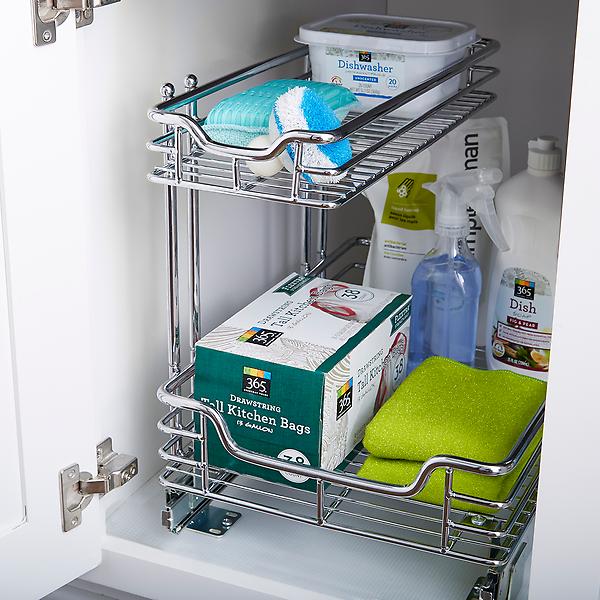 Our area under our kitchen sink was embarrassing. I recently added this cool pull-out shelf, and I wrote a post about or Under the Kitchen Sink Organizing project. Yes, if you hop on over to this post, you can see how disorganized I was before installing this fantastic shelf.
I'm not sure why I waited so long to tackle this space. Now during Covid, the family loves our organized kitchen.
There are no more dark hidden sections under our sink. Hooray! This shelf is a game-changer.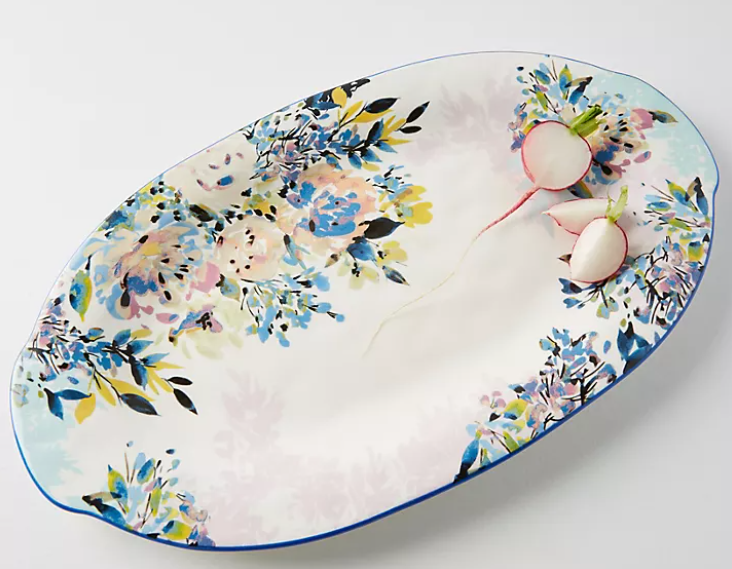 Here are a few things that I'm crushing on right now. I love the whole new line that Anthropologie is featuring. The style is dainty and full of garden inspiration.
Since I'm not going to the stores, all my shopping is done online. So, it isn't easy to keep up with all that is trending in the stores!
But this platter is so beautiful and I had to share it with you.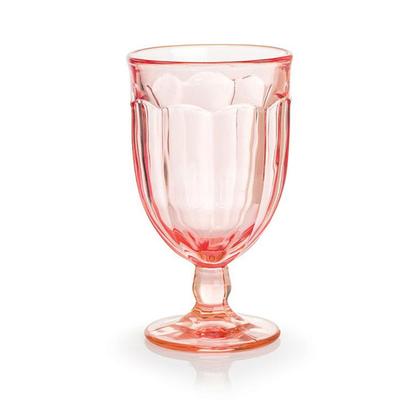 If you love the vintage look and don't know where to find the new version, well, you're in luck.
I have a long list of items that I want to purchase from Mosser! They make the prettiest glass accessories. This beautiful rose color ice teacup is stunning.
I own a few of their gorgeous cake stands. You can view them over on this blog post.
---
Recipes for the Week – Family Favorite Recipes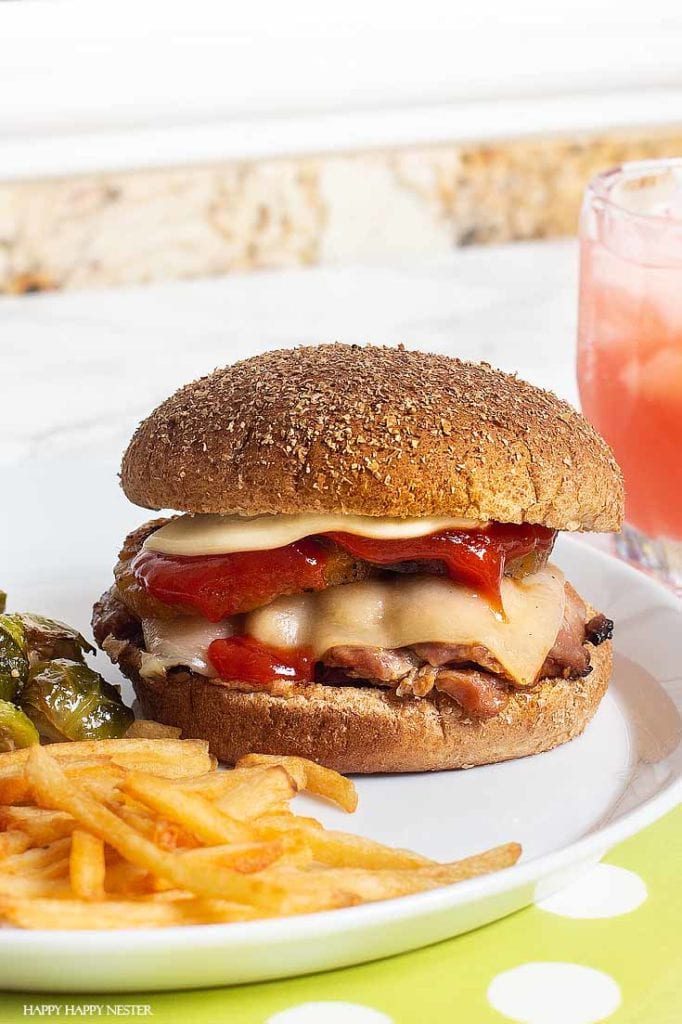 Well, here is my husband's favorite thing to make on the BBQ. He loves his chicken teriyaki burgers! So, I decided to share his recipe on the blog.
After taking this photo, I was told by you know who that I shouldn't add ketchup to the burger. Well, I love it with ketchup. I'm always defying the teriyaki chef in the house.
And for those of you who are vegetarians, he substitutes the chicken for a Portobello mushroom. I love this version!
If you like Red Robin's teriyaki burger then you'll love my husband's recipe.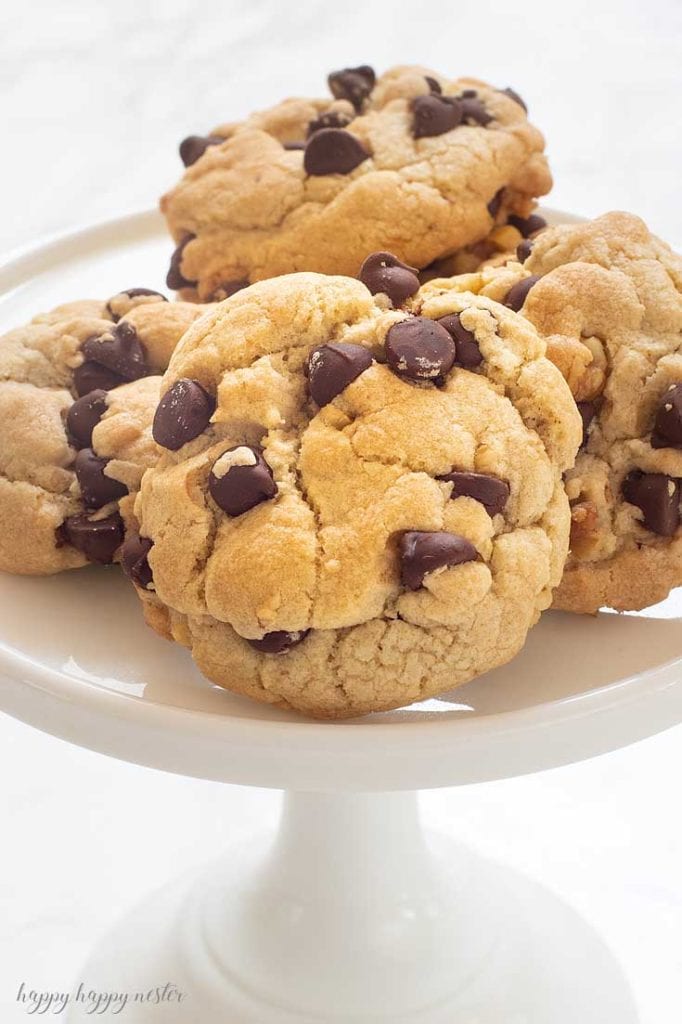 MY MOM'S CHOCOLATE CHIP COOKIE RECIPE
I want to shout it from every rooftop that I finally have the Best Crunchy Chunky Chocolate Chip Cookie recipe.
Creating this cookie hasn't been an easy task. You might say that I've been a bit obsessed. You see, I devoted many days trying to perfect my mom's chocolate chip recipe. And after seven batches of cookies, I finally had success.
If you like a crunchy cookie, then this is the cookie for you! It is packed full of chocolate chips in every bite. I promise you that you probably haven't had a cookie like this one ever!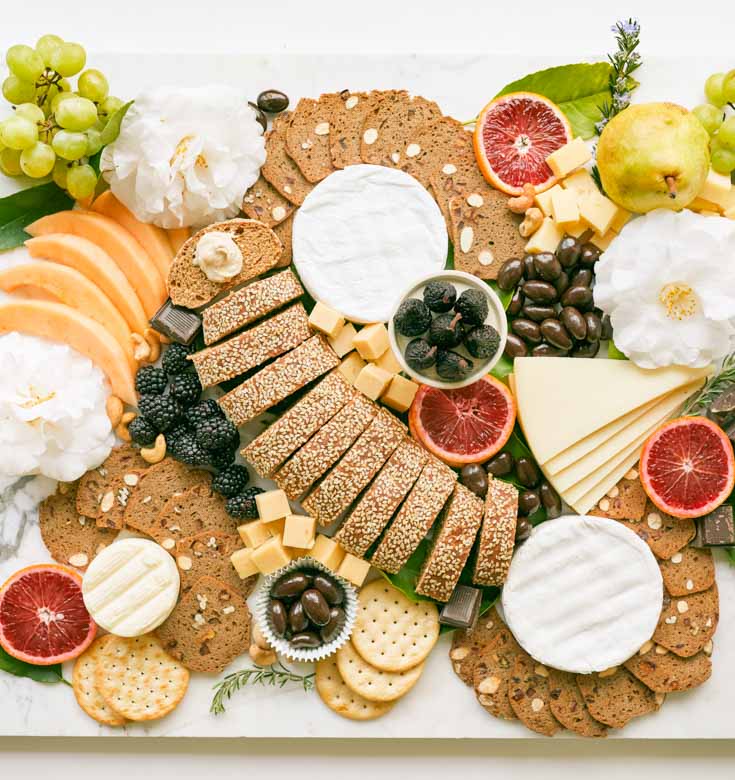 CHARCUTERIE BOARD – STEP BY STEP
This impressive Charcuterie Board is elegantly styled with delicious cheeses, slices of bread, fruit, and rich chocolates. This epic appetizer will wow your friends and family. Learn how to create this amazing snack in this post.
Over on the post, I share a list of foods that you can place on your board.
My family loves my charcuterie boards, and once I take the photos, they are anxiously waiting to devour them!
---
Crafts for the Week – Weekend Craft Projects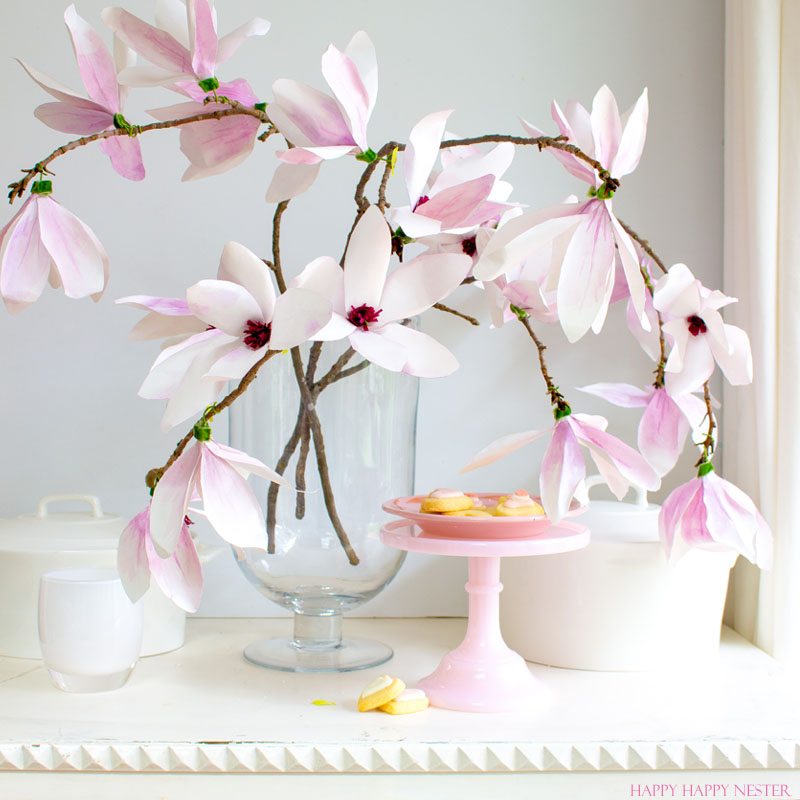 When you take a break from your weekend baking, maybe try crafting these beautiful Paper Magnolia Flowers.
I still have these around our house and they still look as pretty as the day I made them. They last forever unlike the real flowers.
I feel the key to making them look so authentic is attaching them to a real branch. So, I was hoping you could hop on over to this step-by-step tutorial, including my leaf pattern.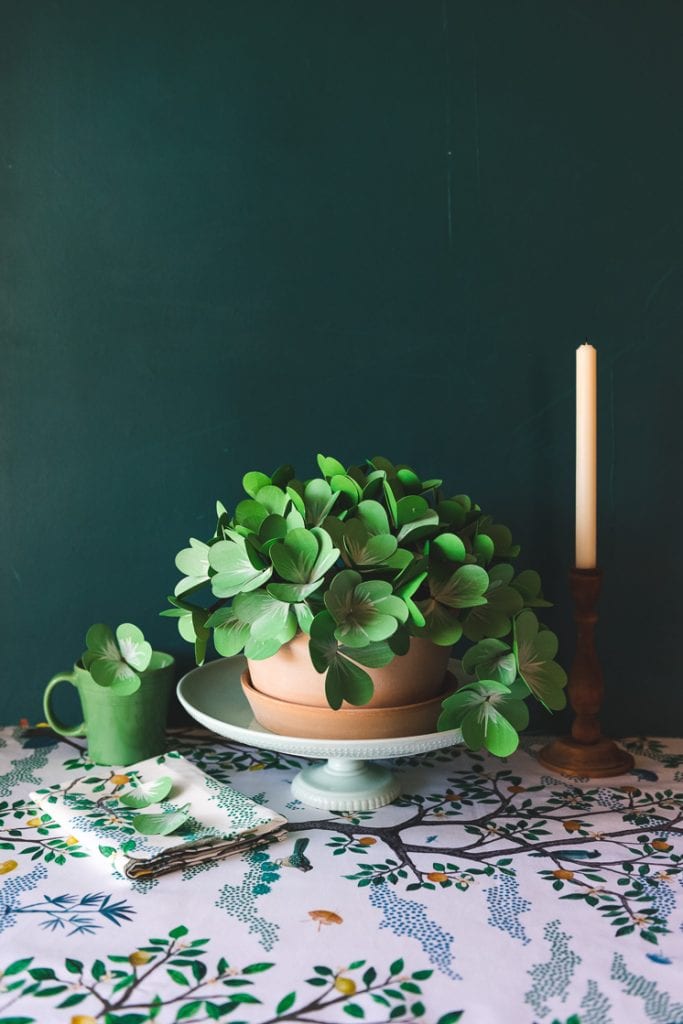 I spied this over on the House that Lars Built, and I can't get it out of my mind. It is such a gorgeous-looking paper clover plant.
So, if you have some time on your hands, why not make this fun paper plant. No green thumb is required to keep it in your home!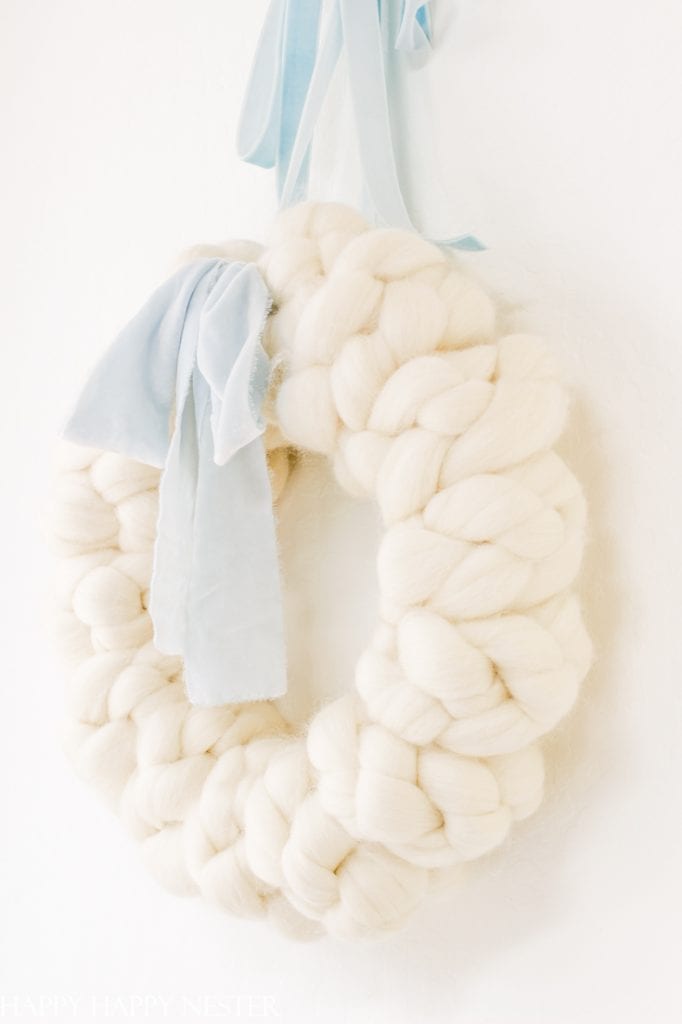 Make a Chunky Knit Wreath in Under 30 minutes! Yes, you heard correctly. This is probably the simplest wreath I have ever created. I can't get enough of the beautiful Merino wool yarn.
Make this wreath this winter, and you'll love it all year round! Choose from a wide variety of colors and also receive a 10% discount on your yarn supplies. To find out the discount code, head over to the chunky wreath post.
---
Helpful Home Tips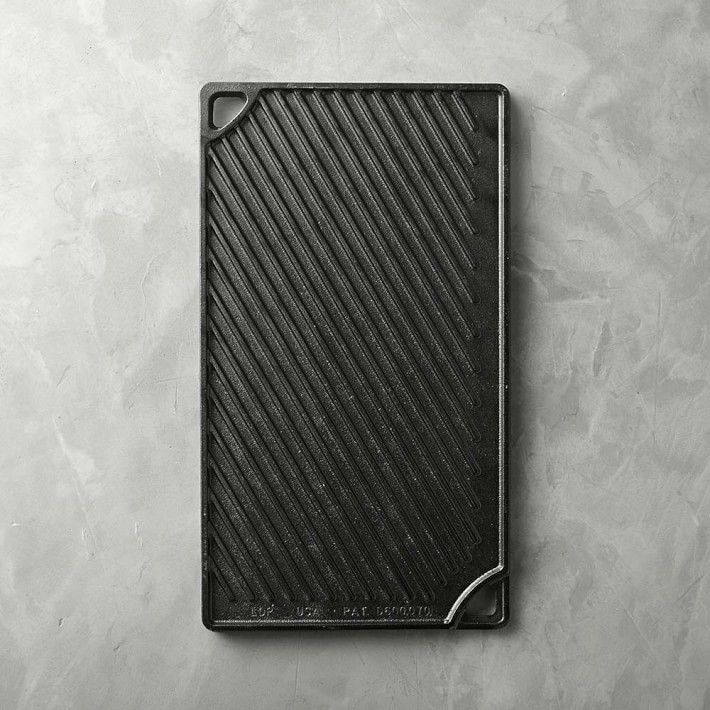 Have you shied away from purchasing and using cast iron skillets?
Well, I finally embraced this wonderful skillet. And I've learned a thing or two about them. The most important key tip is how to dry the darn thing. You see, if you don't dry it thoroughly, then it develops rust spots.
So, after I towel dry it, I pop it on our stovetop for a quick couple of minutes of heat. This dries it out beautifully. Then if I'm still worried about small pockets of moisture, I place a paper towel down in between the skillets. This whole process works like a charm.
I love these flat griddles, and we own two for our weekend pancake-making. Oh yeah, here is my husband's favorite pancake recipe. I guess he does make a few more things that I didn't give him credit for.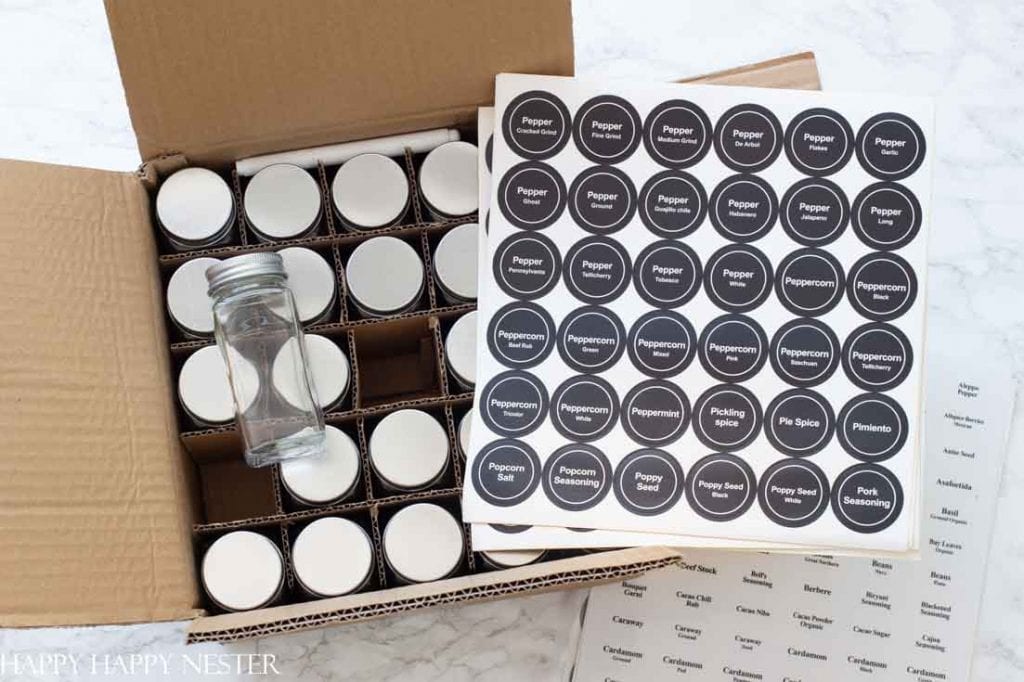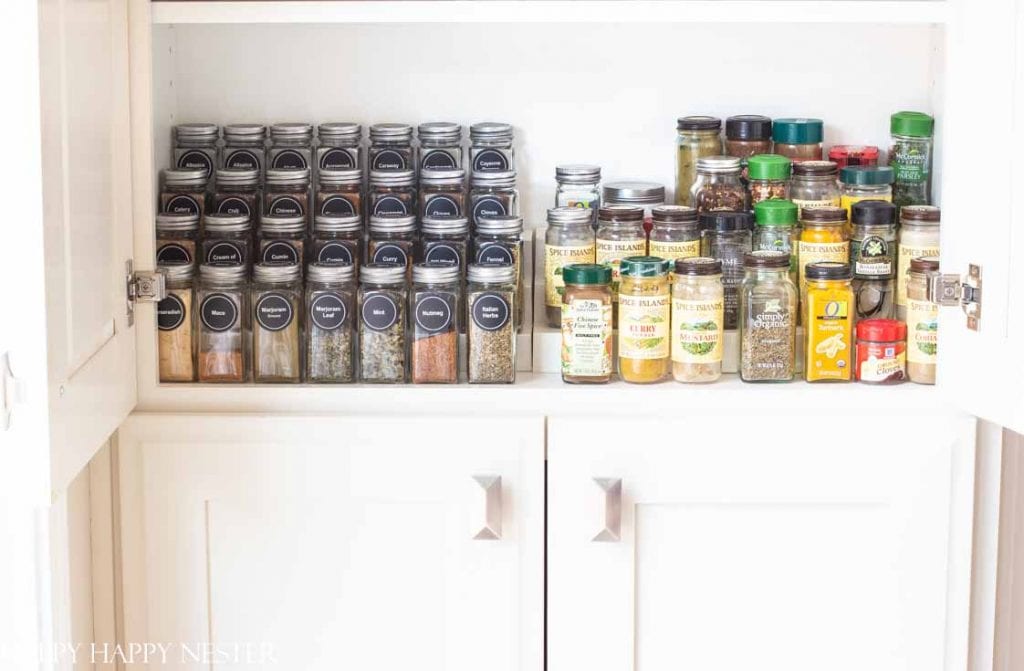 My husband thought I was a crazy lady when I bought this set of spice jars! Well, now he is eating his words since he now sees how efficient they are.
The photo above (which comes from my spice rack organizing post) illustrates the visual difference between the uniform jars with labels and the random grocery store spice jars.
Having them all in the same jars makes a HUGE difference! And now that we are baking things on the weekends, this task is so much easier!
This spice rack organizing ideas post is really popular right now on my blog. And for years, I struggled with my spices. I did have a few ephianies about my spices.
I almost threw out these expandable spice racks but finally learned why they weren't working.
Head over to the post to find out what significant thing I learned. If you look at the photo to the right, there is a clue in it!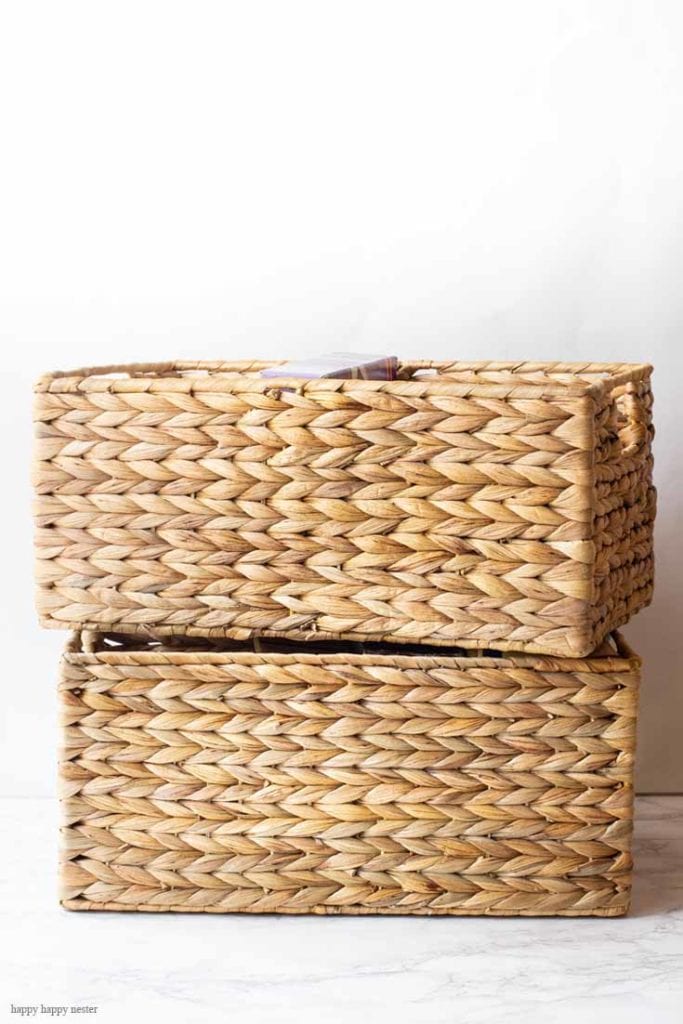 We have quite a few of these baskets around our kitchen. I love how they add a pretty cohesive, organized look to our pantries.
I organize things in them by themes and then place a label on the shelf. You can see what I'm talking about in my pantry organizing post.
I recently organized another pantry, so I need to order two more baskets. They are available in a couple of sizes, so measure the space and order accordingly.
What's Cooking in Our Kitchen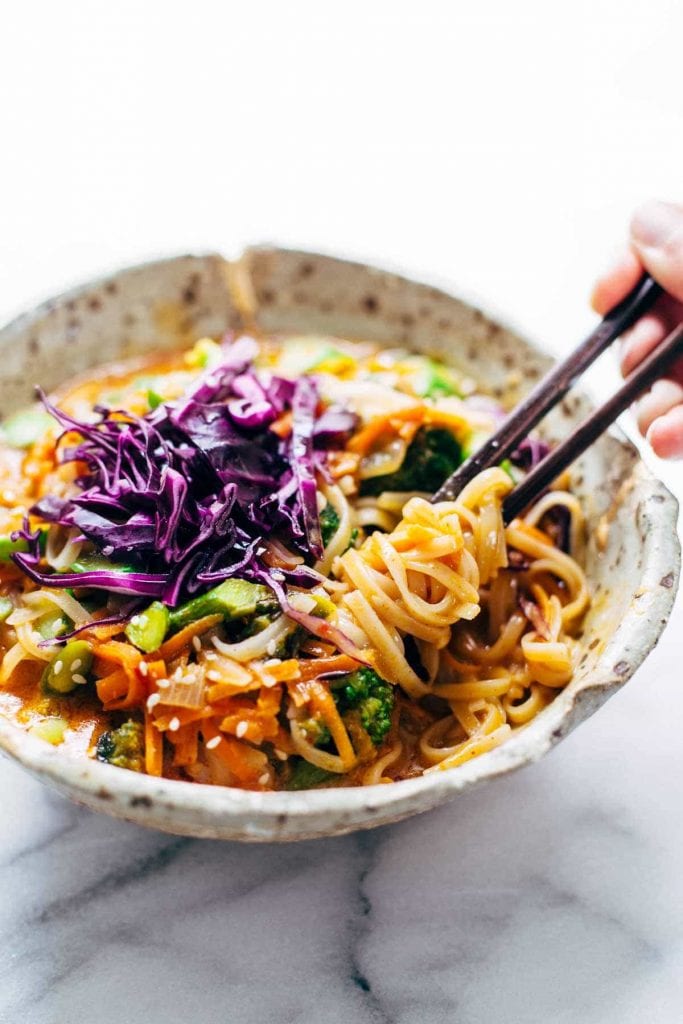 This yummy recipe from Pinch of Yum is so delicious. It took a couple of attempts to figure out how to make the rice noodles in this dish. Lindsay says to prepare the noodles according to the instructions on the box.
But if any of you have made rice noodles, you know the horrible thing that can and will happen.
You'll end up with a nice big round ball of sticky rice that the noodles will become.
Make sure to READ THESE INSTRUCTIONS!
So, if you want to know how to make the perfect rice noodles, then make sure to soak them first. Place them in a 13″x9″ pyrex pan or a cookie sheet that has sides. Add cold water and even a few ice cubes to them. Place the noodles in the water. Then let them soak while you cook the rest of the meal. I don't even pre-cook them. Once the sauce with the chicken is ready, I add the soaked noodles and only cook them until they are al dente. They will continue to cook while you wait to serve the dish.
It comes out perfect every time and this wasn't always the case for me!
---
Thanks so much for joining me this Saturday. This post is filled with so many helpful tips, and I had such a fun time writing it for you. I'm thoroughly enjoying my weekend post that shares a little more about my life, our home, and family.
So now that you have a few things to bake on the weekend you are ready to create!
Have a lovely time with your weekend baking!
Cheers,

IN CASE YOU MISSED IT: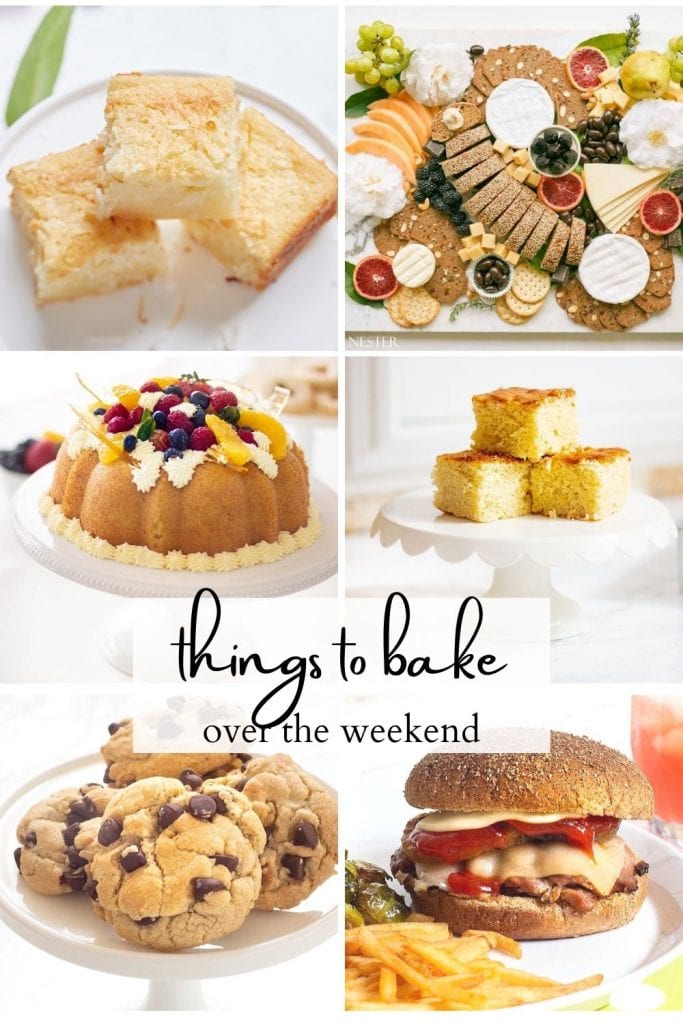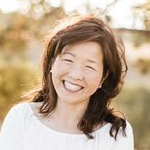 Latest posts by Janine Waite
(see all)