Here are some of my Easy Berry Dessert Recipes! This collection includes some of my favorite mixed berry dessert recipes, such as cobblers, cakes, healthy snacks, and more! You'll also find some kitchen accessories, my favorites, what's trending on the blog, and tons more!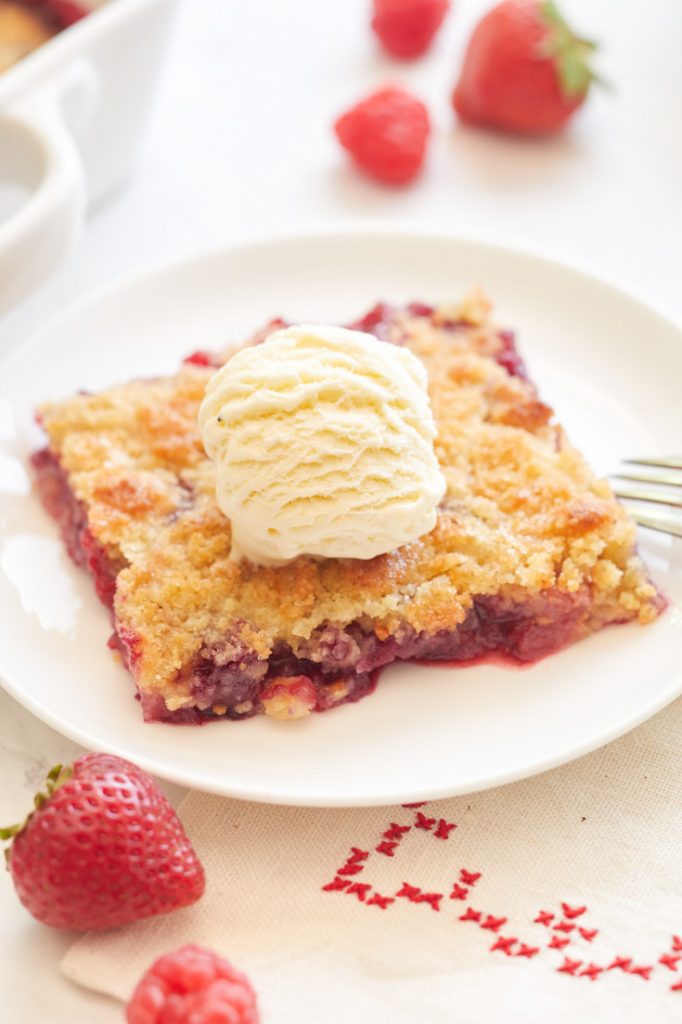 Here is a collection of some of the most delicious berry desserts to enjoy year-round.
I started creating fresh fruit recipes because I love fruit, all types and kinds. They are fun to bake with fresh berries and these recipes are flavorful, fresh and easy to make.
If you enjoy fresh fruit, especially fruity desserts, try out these recipes! Your taste buds will thank me later.
Saturday Chitchat with Janine – Volume 29
Woot Woot for the Weekend!
Hello sweet friends, I hope you are soaking up the last few days of summer before cold weather, fall decor, and pumpkin spice lattes take over our lives.
I am looking forward to the upcoming fall season and am excited to share new crafts, recipes, decor, and more, so stay tuned!
In the meantime, I am still dreaming about the delicious desserts I tried over summer vacation.
Speaking of desserts, today's Saturday Chitchat is all about berry dessert recipes. So to all of those fruit fans, you'll love these recipes!
Come on over to the blog for a bit of a visit, and you might leave with a new family favorite recipe.
Happy Saturday!
Cheers,

A Personal Note from Janine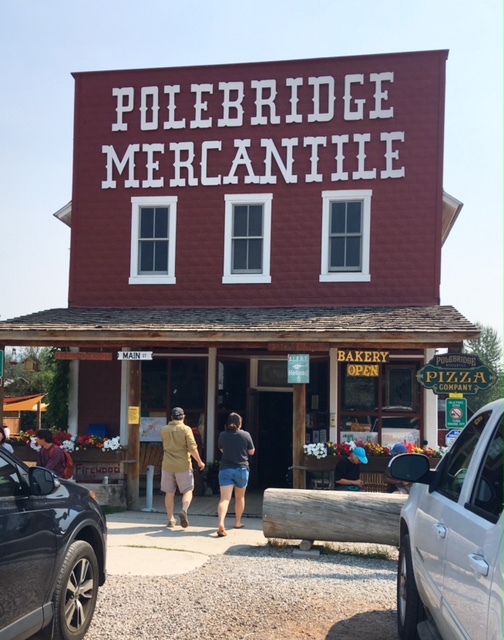 While vacationing in Montana recently, we visited a lot of pastry shops.
I love to try the areas local desserts and keep up on what's popular and trending. One day while staying near Glacier National Park, we took a trip up to the little town of Pole Bridge. The Mercantile is famous for their pastries and I just had to check it out!
Plus my daughter is obsessed with finding a bear claw pastry, and this pastry shop specialized in them. This small town has about three shops, the Mercantile, a Food Truck, and a little restaurant. In the country store like Mercantile, they carry a load of pastries. Once my daughter saw the huckleberry bear claw she was all set. Oh my, it was so delicious and the purple huckleberry flavor was wild and bold!
I did find a few pastries that I loved on this trip, so now I'm busy in the kitchen trying to recreate these desserts. You all know that I love to stay inspired and busy in the kitchen.
Thank goodness, that I like to hike to offset all the pastries that I consume and bake!
Ok, have a wonderful weekend!
Happy Baking,

This Week's Inspiration -Yummy Desserts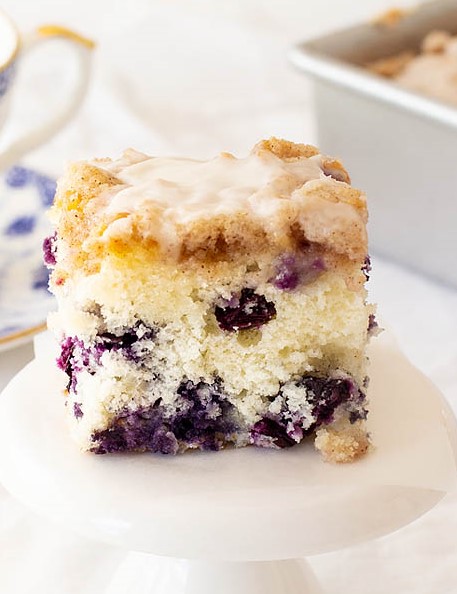 This dessert seriously is The Best Blueberry Buckle Cake Recipe, and I recently added a yummy icing which I'm so happy I made this change. If you need something sweet to go with your coffee or tea, this is the best little treat!
I love most about this recipe because it's simple to make (like my amazing cornbread recipe) and so tasty. The crunchy crumb topping and the sweet icing mixed with the moist yummy blueberries.
Who can resist these combinations?
Serve it warm or at room temperature with a dollop of vanilla ice cream, and hooray for blueberries!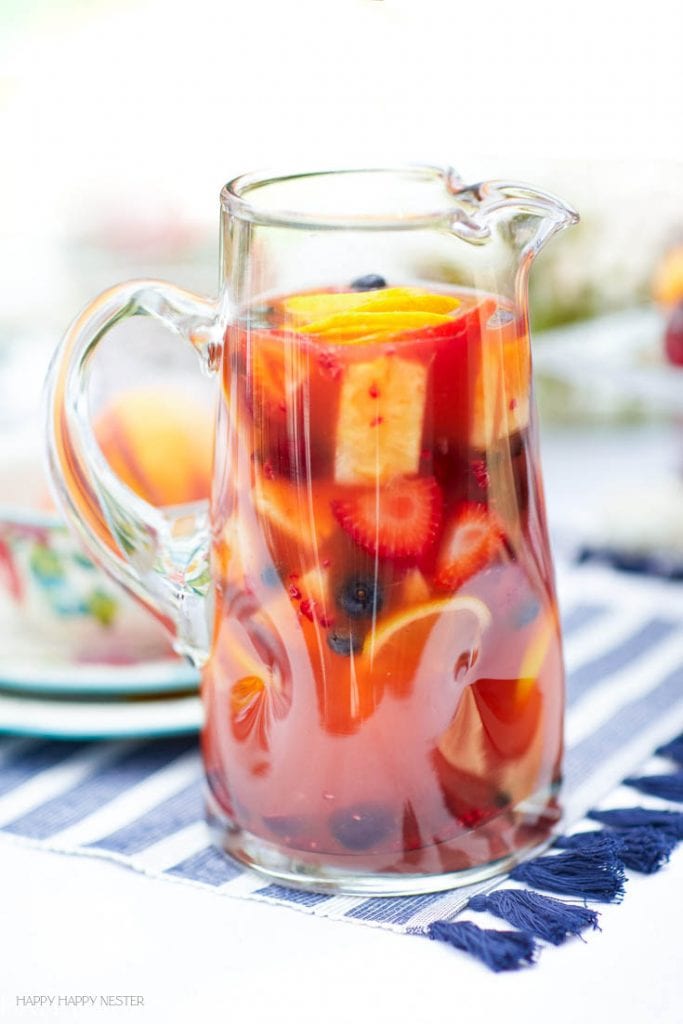 While we are all soaking up the last few days of summer, here is a Super Fruity Sangria Recipe that is perfect for entertaining, relaxing, or as a go-to drink!
I am a huge fan of fruit, all types, and kinds. If you're the same, this recipe is practically calling your name!
Hints of fresh fruit, a twist of alcohol, and the taste of summer will have you feel like vacationing all year long, so quick! Check out this recipe to make summer last forever!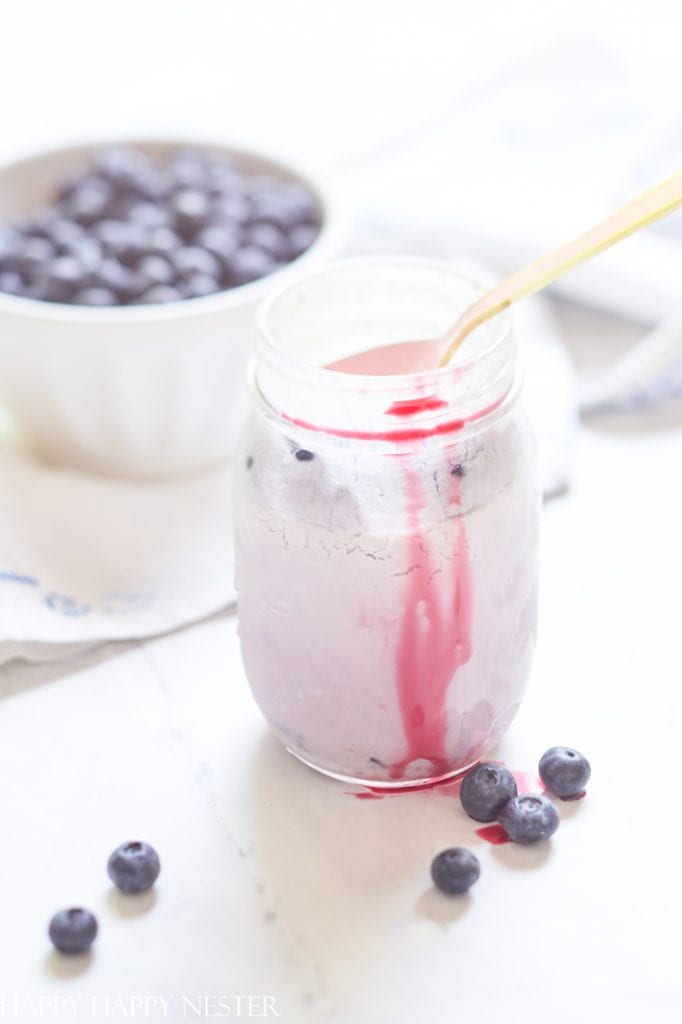 This Mason Jar Ice Cream Recipe is simple and a no-churn version. All you do is add ingredients to a mason jar and then shake it for a few minutes and chill, and your delicious dessert is ready!
Sounds easy, right? It's so easy that it's a crime not to check out this recipe. I mean, ice cream is better in the summer, but let's be honest, ice cream all year long sounds good to me.
Come on over to this post and check out how easy this recipe really is!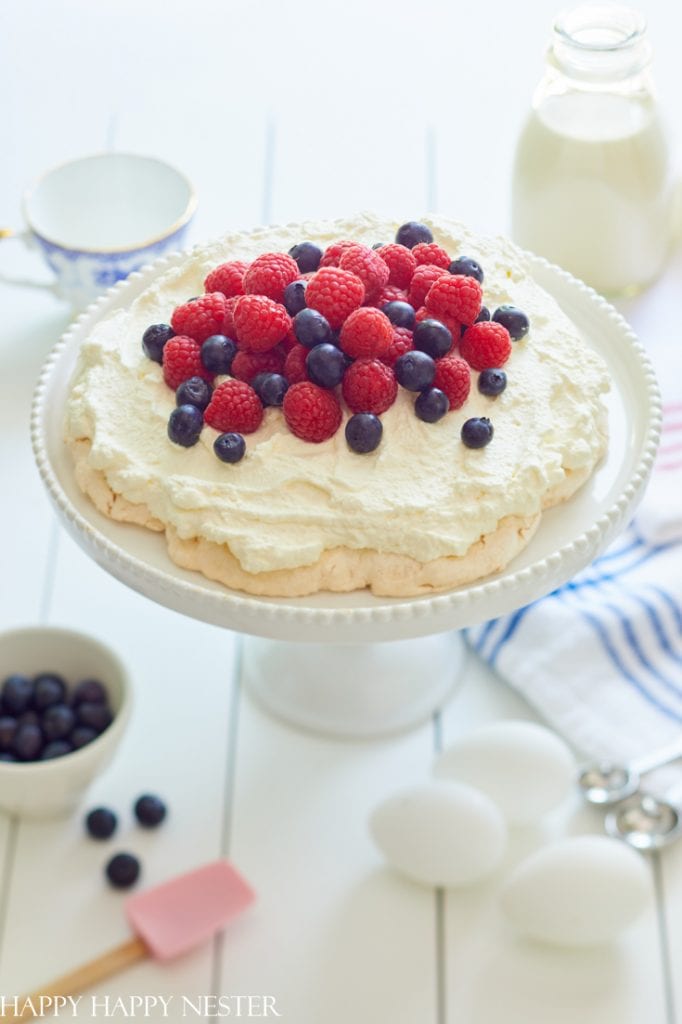 Fresh fruit. Meringue. Whipped Cream. Is your mouth watering yet?
Mine is, so why don't you do me a favor and make this easy Pavlova Recipe with fresh raspberries and blueberries. It has a light-baked meringue that is topped with whipped cream and fruit!
Plus, here is a bonus! For this recipe, you don't have to follow the rules. Meaning you can mix and match with your fruits and use any kind you want!
Hop on over to the blog to check out this fruit and fun recipe!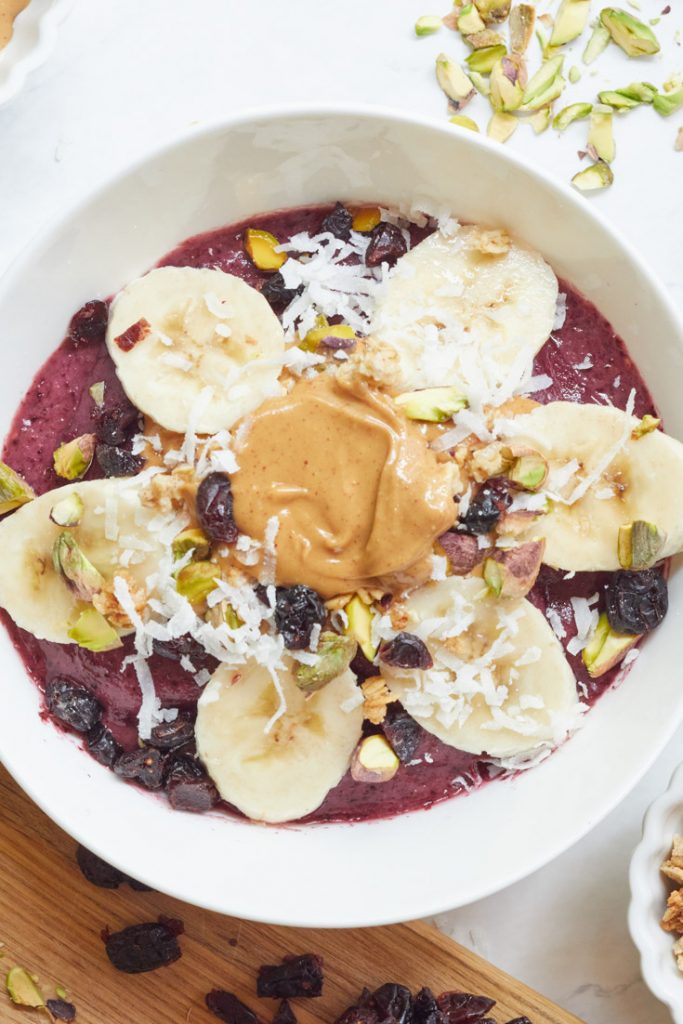 Here is a healthy snack that is packed with protein. There is a scoop of peanut butter! This recipe is a smoothie in a bowl that is topped with delicious fruits, nuts, granola, sweet shavings of coconut, and to top it off.
I have always enjoyed creating and eating healthy snacks (most of the time) so when I made this Acai bowl, I knew it would be at the top of my list of go-to healthy foods!
So whether you've been on the health grind or you are just beginning the process, check out this recipe for a sweet but healthy snack for home or on the road!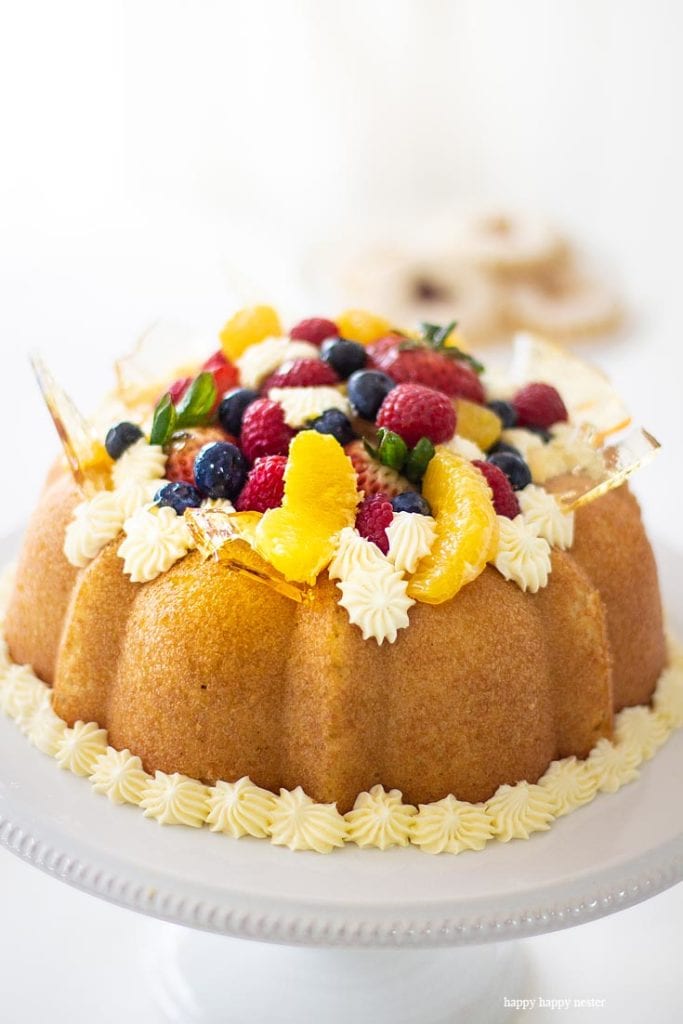 This recipe is for all of those binge-watching Great British Baking Show fans. This unusual French cake is not super sweet,,, but it is soaked in a lovely orange syrup of Grand Marnier. Trust me. It's worth a try.
This cake is fun to make, delicious with the greatest ingredients combination, and one of the best-mixed berry dessert recipes I have ever found from a tv show.
Whether you are a fan of the show or not, check out this recipe and wow your friends and family!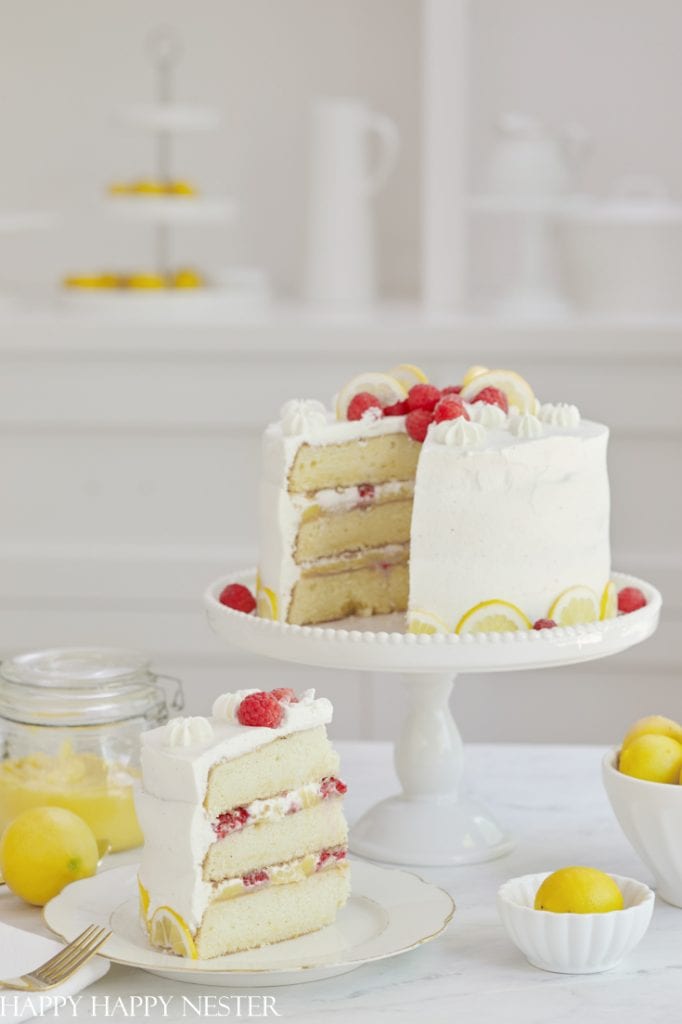 This recipe is a fresh Berry Chantilly Cake is a white cake filled with delicious lemon curd, and to top it off with a covering of whip cream frosting and raspberries.
This cake is utter perfection and one of the best mixed berry dessert recipes I have ever had. One bite leaves you feeling refreshed and makes you want another slice (or two, but who's counting). 
We decided to bake this recipe because we honestly love cake, and it's always nice to discover new recipes for the family. I mean, who doesn't love a delightful dessert with a nice cup of tea on the side?
But in all seriousness, I love baking, and I love creating recipes, whether it's main courses, snacks, or desserts like the Berry Chantilly Cake.
---
This Week's – Boutique of the Week (Fun Fall Tiered Tray Decor)
*The following post contains affiliate links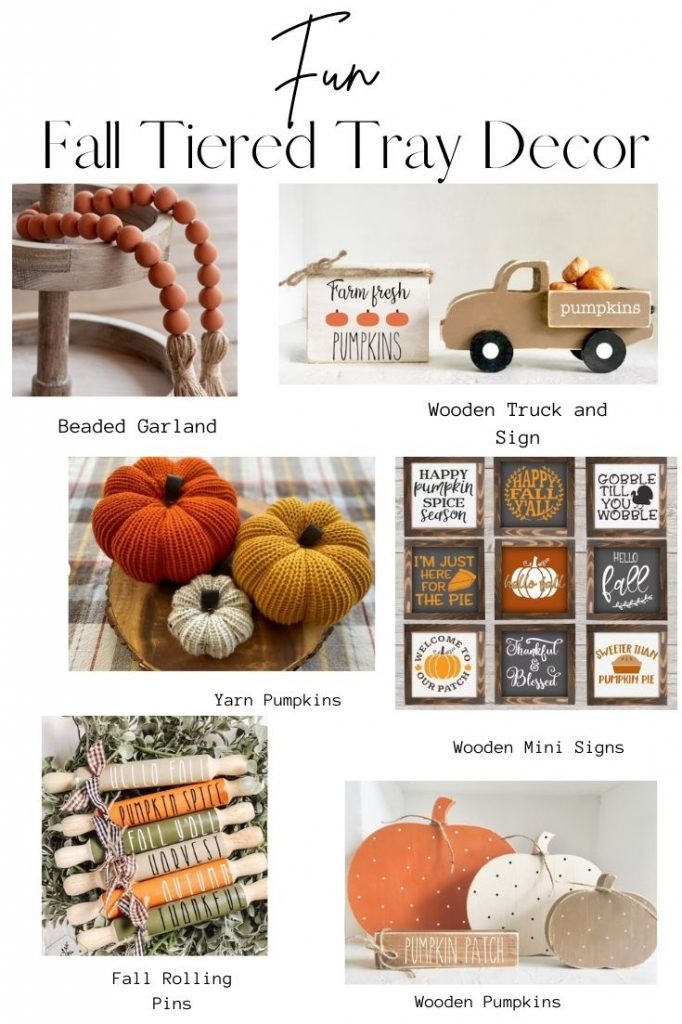 Fall is arriving, and it's about time to start decorating for this cozy season! Let's start with some simple decor to help you create a fun fall look within your home!
Here is a collection of some fabulous Fall-Tiered Tray Decor for you to become inspired to create a similar look or a look of your own!
I don't know about you, but I am ready for Autumn. I have always loved the cozy, warm feeling inside with fall decor in every room! 
Regardless of your style, there is something for everyone here! So come on, stay a while and keep scrolling to become inspired to create your own tray full of fall decor!
---
My Favorite Things – Kitchen Accessories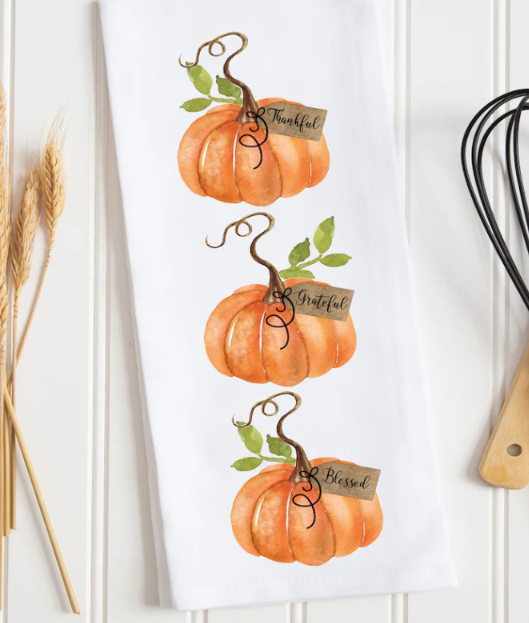 All of these fall kitchen tea towels are custom designed and printed from the highest quality materials. These towels are beautiful enough for decoration PLUS durable and absorbent enough for everyday use in any kitchen.
Need an affordable and easy gift? These towels are sure to complement any home décor style and are an ideal gift for all of life's special occasions. I would enjoy giving them as housewarming gifts, hostess gifts, birthday and wedding gifts.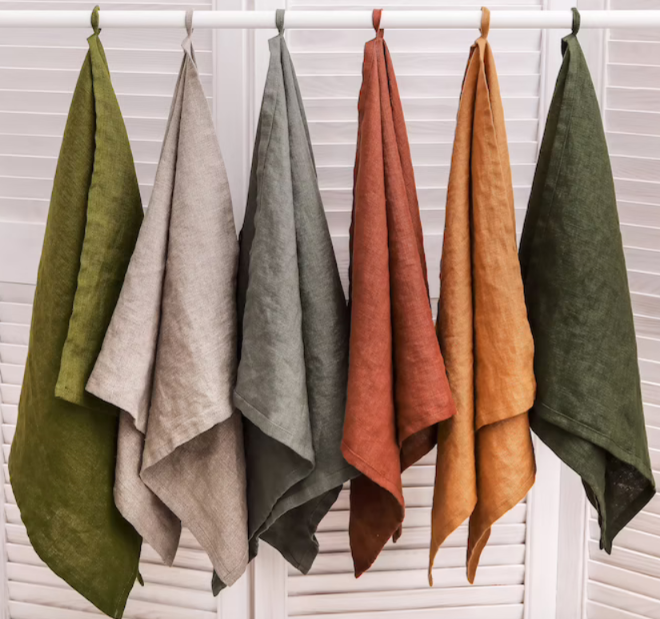 Here is a selection of Linen kitchen gift towels, eco tea towels, soft linen hand towels, pure linen towels, and stonewashed soft dish towel available in 47 colors!
This simple finished linen towels are perfect for your kitchen, home and also as a gift!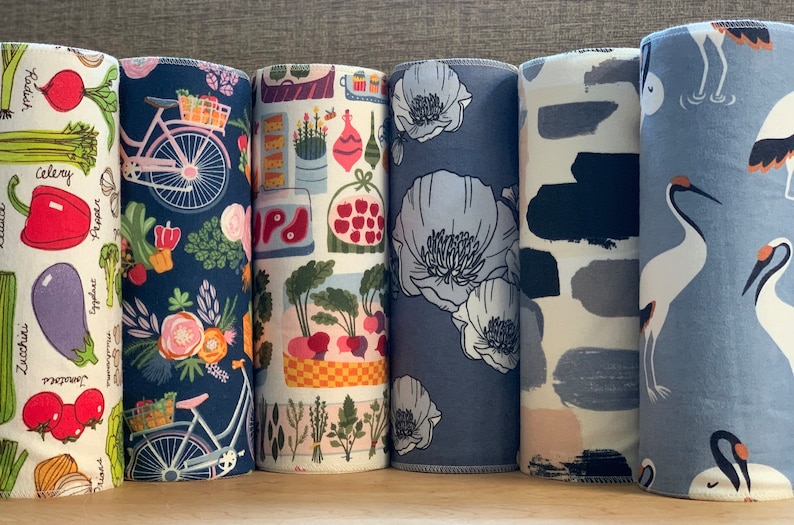 Paperless "Paper" Towels (Reusable Cloth Towels)
Tired of spending money on all those paper napkins, paper towels and baby wipes that you're going to throw away after one use?
This is a perfect way to replace all those paper products and decrease household waste, while helpIng to protect the environment!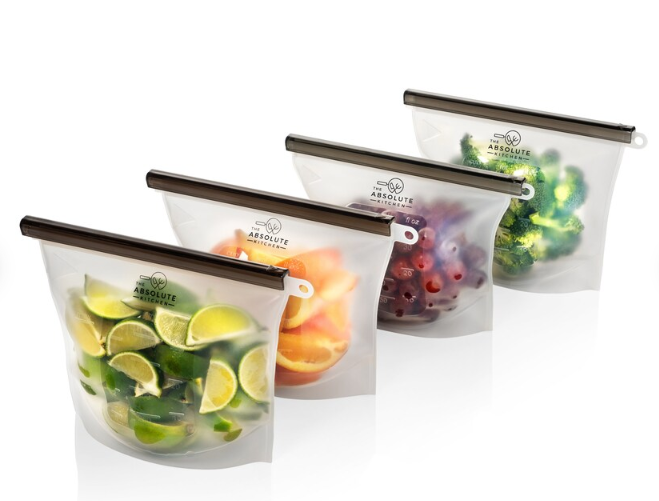 The perfect combination: 4 medium Food Grade & BPA- free reusable silicone food storage bags, the set includes 4 medium (1L/30 oz/4 cups) silicone food bags to help you preserve and store your leftovers, sauces, and snacks!
These bags help keep your fridge and kitchen organized and clutter-free. No more mismatched containers and lids taking up precious space in your kitchen.
A definite space saver since they are foldable, flexible and can be stacked on top of each other. Imagine how good it feels to open the fridge and be able to quickly and easily see everything you have at a glance!
These reusable silicone food bags will make you feel good about the impact you have on our environment by making it as plastic-free as possible, one bag at a time!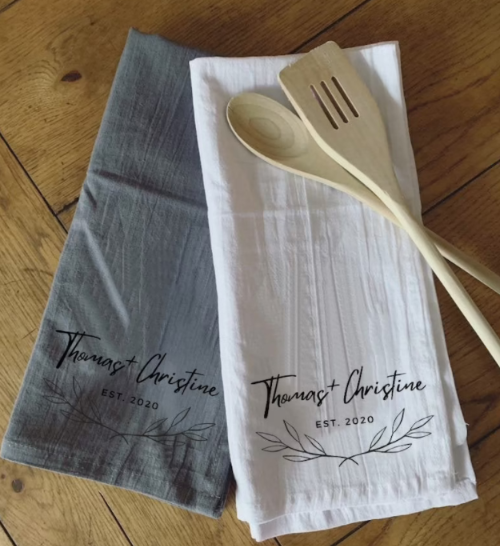 If you are in search of a cute gift idea for a kitchen towel décor lover or yourself, these flour sack towels are perfect!
They are soft to the touch and so adorable when on display. These are most often used for decorative purposes, but can also be used for everyday use!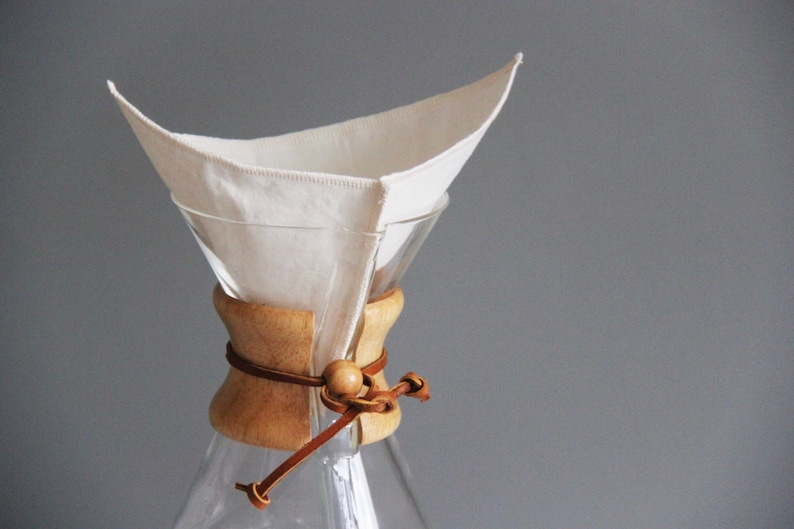 Reusable Organic Cloth Coffee Filters
These reusable coffee filters are healthier than paper filters. The filters are made out of a thicker fabric to make our reusable coffee filters to allow your coffee to brew more slowly and give you a rich full flavored cup of coffee!
These filters are also easy to use. You place the filter in your coffee maker just like a disposable filter. When it's time to clean, turn the coffee filter inside out and rinse it with warm water (no soap required)!
Lift the filter, rinse it and enjoy your perfect cup of coffee!
Be green! Reduce, reuse, recycle.
---
Recipes from Friends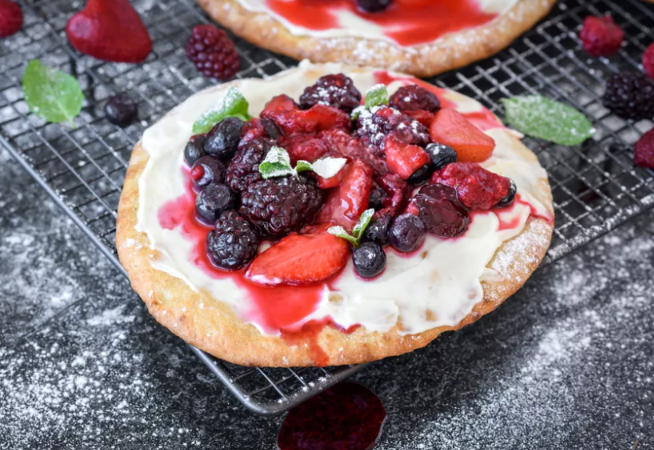 This recipe has got to be the most simple and delicious breakfast pizza on Earth! A simple cream cheese mixture, some fresh berries, and a toasted pita come together to form this easy breakfast treat!
Whether you're wanting a sweet breakfast or a sweet treat to enjoy, this recipe is for you! I mean, seriously, who can resist amazing-looking mixed berry dessert recipes?
Check out Leah Maroney's recipe and maybe have some breakfast in bed!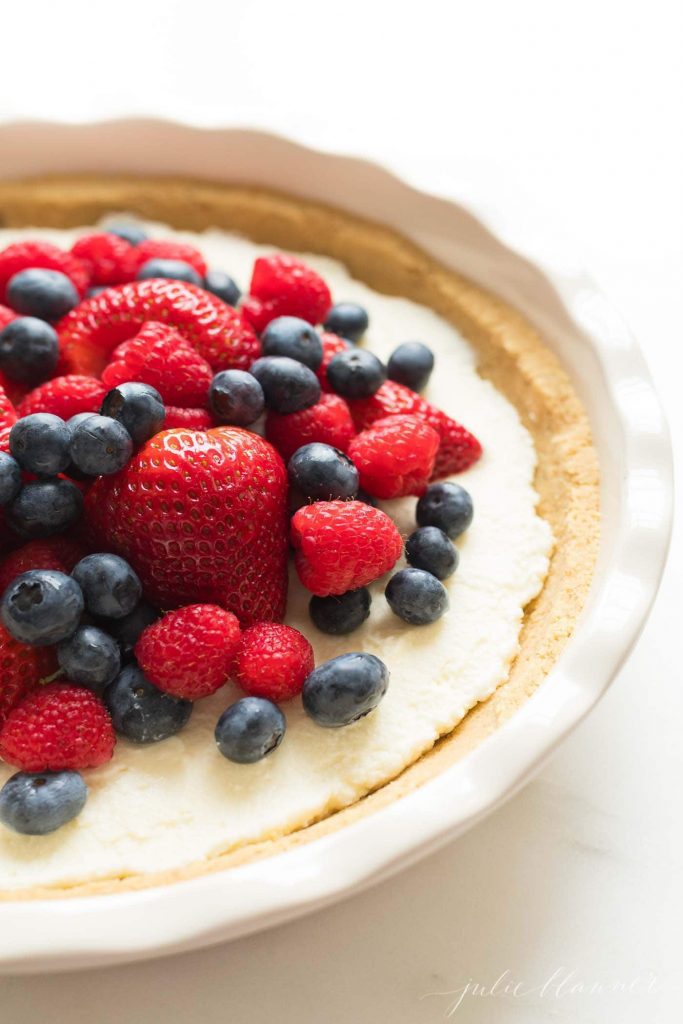 Here is a light and flavorful, easy Lemon Pie that's no fuss, no-bake, and loaded with beautiful berries.
This recipe is from Julie Blanner, and it is a great recipe for the hot days of summer when you don't want to turn the oven on to bake!
This Lemon Pie is the perfect solution to enjoying the outdoors without heating things indoors! It takes just 10 minutes to make, including the crust, allowing you to spend more time doing the things you enjoy!
It's one of the easy, mixed berry dessert recipes to enjoy with family and friends and share with loved ones!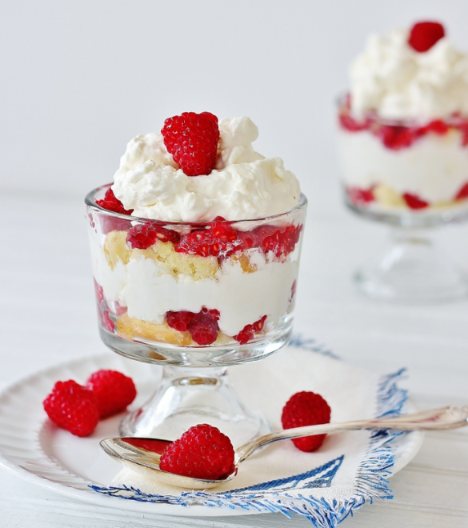 Raspberries and Trifles? Yes, please! This recipe is from a sweet friend of mine, Karianne, and let me tell you, it's amazing!
When looking for new mixed berry dessert recipes, this one was the first on my list. I mean, who doesn't love raspberries?
I am a fruit fan, and if you are too, go on over to Karianne's blog and check out this recipe!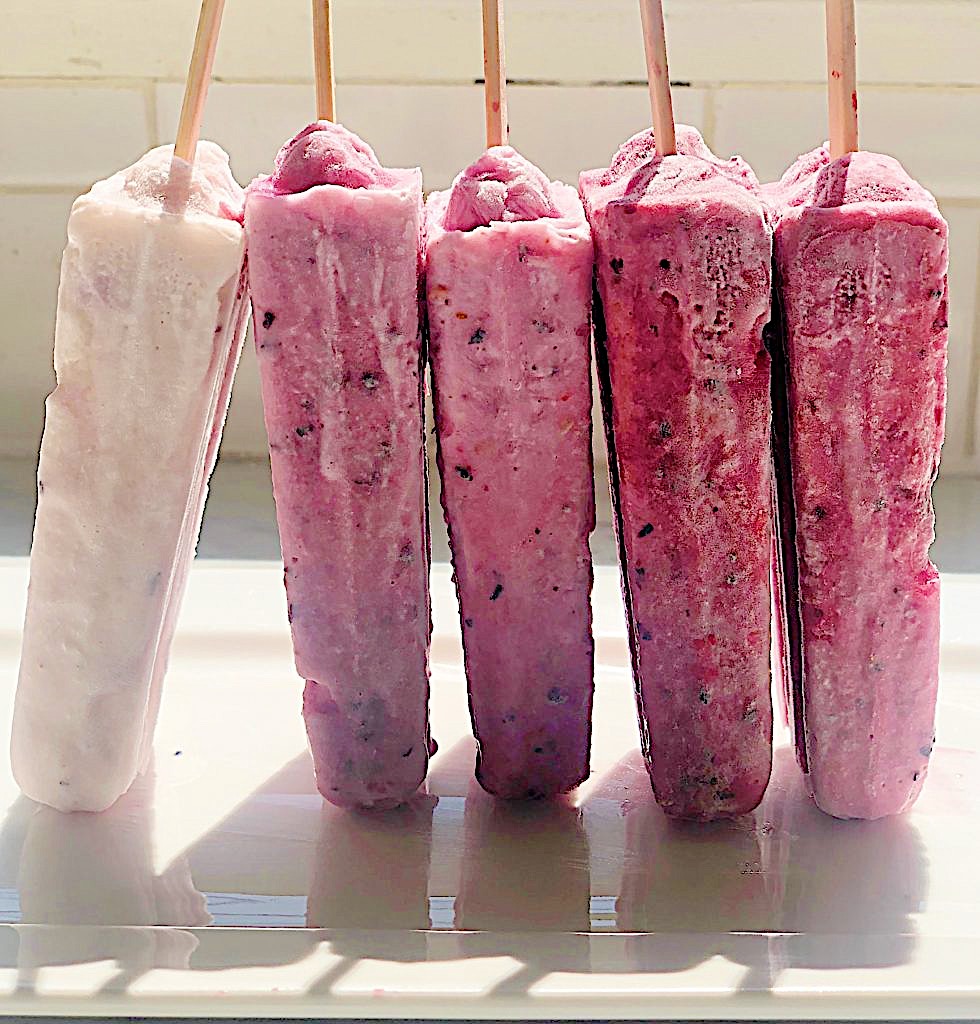 Raspberry Blueberry Coconut Popsicles
Quick! Grab this recipe before the weather starts to get chilly! These popsicles are the epitome of one of the best-mixed berry dessert recipes!
I mean, the picture doesn't do this dessert justice. These popsicles are sweet, flavorful, and, best of all…easy to make!
Check out my good friend, Leslie, and her recipe to have summer stay a little longer with the taste of this dessert!
---
Trending Over On The Blog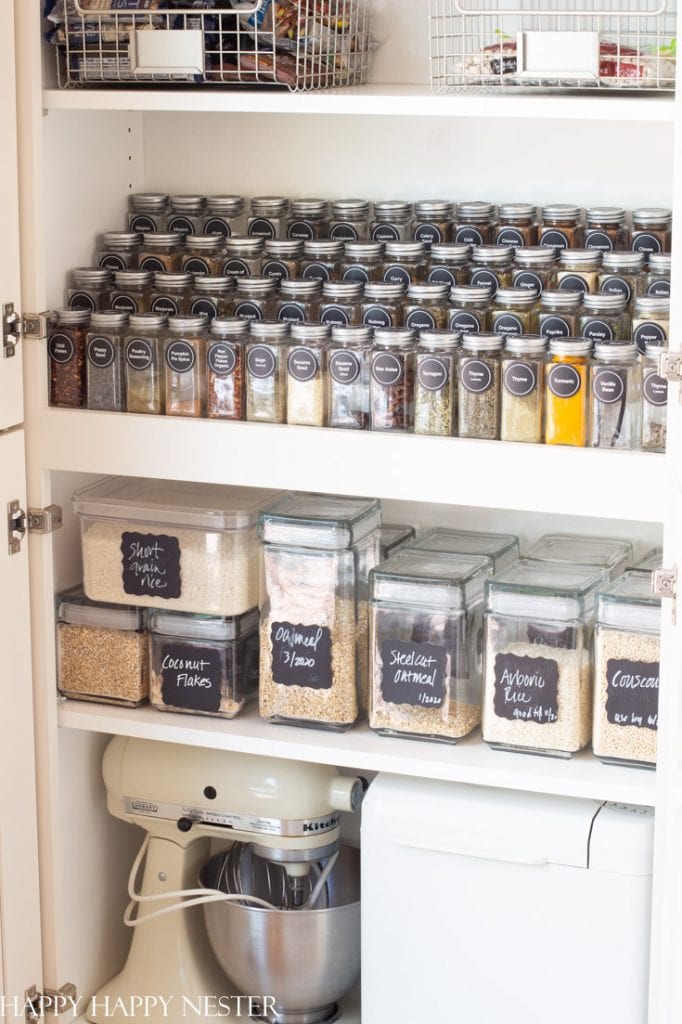 I love organizing. Don't get me wrong, and it took me forever to find a system that worked for me. But eventually, I found one and am thrilled to share some tips and tricks!
Organizing spices can be a hassle, but with this quick and easy organizing DIY, you'll have a dream spice rack that is clean, constructed, and easy to find your go-to spices for meals and more!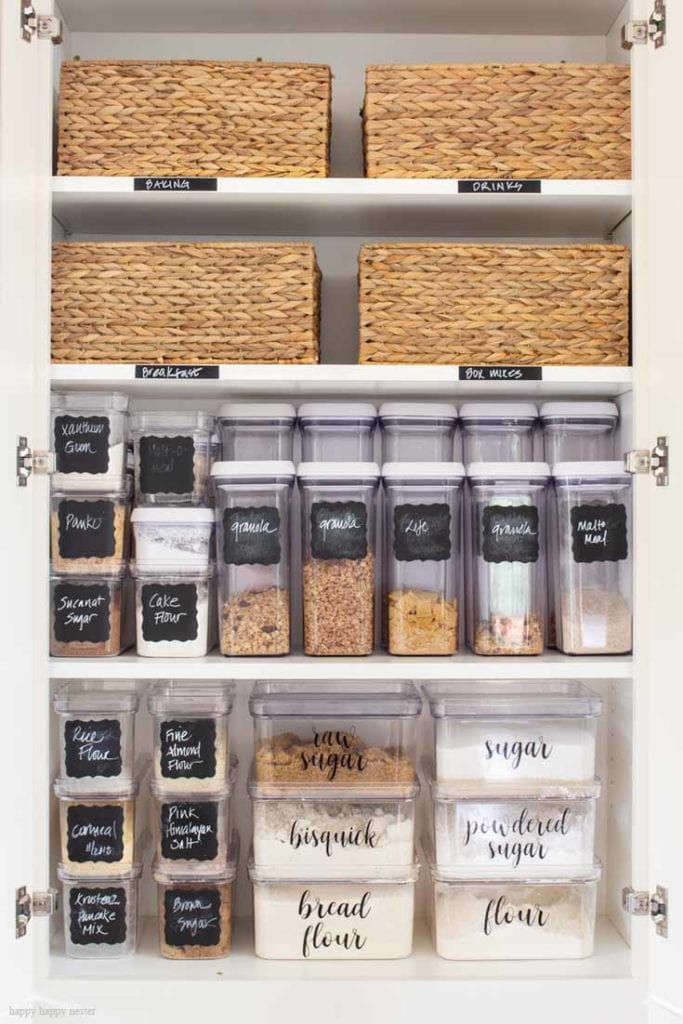 The Best Pantry Organizing Tutorial
I am an organizing fanatic. I love it so much that I have created a pantry organizing tutorial to help guide you with your own pantry!
It took me years to find a system that worked for me, and I am so thrilled to have finally found one and also have the opportunity to share it.
I show you my go-to containers, labels, organizing style, and more, so come on to the blog and check out this tutorial to start getting neat today!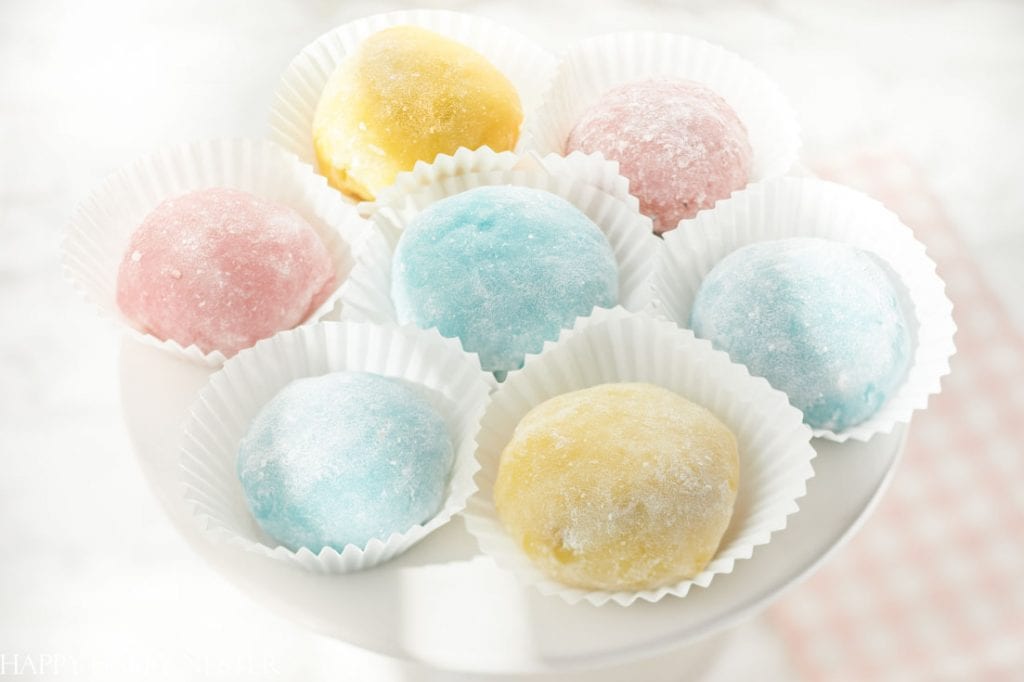 Ever heard of mochi ice cream? It's been a family favorite recipe that has been passed down for years! This mochi recipe is similar to that, except there are traditional red beans instead of ice cream in the middle.
I have made this mochi recipe with Mochiko flour all my life. I've always made it with my mom, and now that she has passed away, my brother and I decided to make it together.
It is a simple recipe, and now with the Instant Pot, the red beans are super easy to make. Overall, it's one of my favorite easy, yummy dessert recipes!
---
This Week's Tip – How to Freeze Berries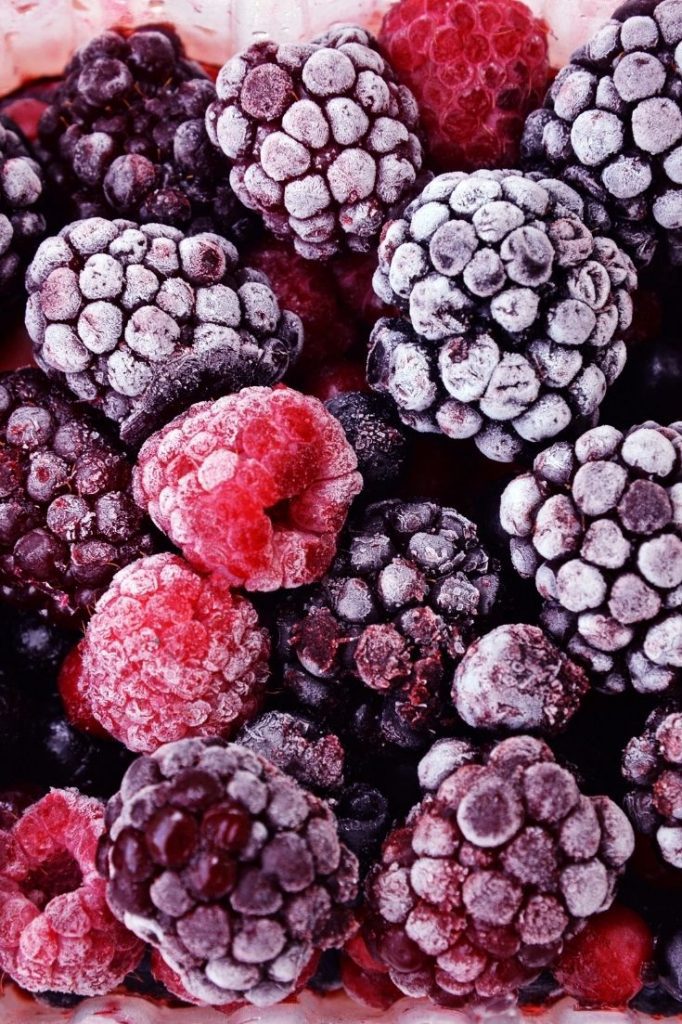 How to Freeze Berries the Right Way!
Do you have raspberries, blueberries or blackberries that you need to freeze?
Well, there is a way to freeze them so that they don't end up in one big lump in your freezer! You see, it's a pretty easy process and it looks like the kind you find in the freezer section of your local grocery store. 
First, wash and dry your berries. Then place them on a baking tray, making sue they don't touch each other. Put the tray in the freezer and wait until they are frozen and hard. Once they are frozen, remove and place them in a freezer container or bag.
Immediately place them back in the freezer. And that's all your have to do to freeze berries the right way!
---
My Latest Obsession – Bubly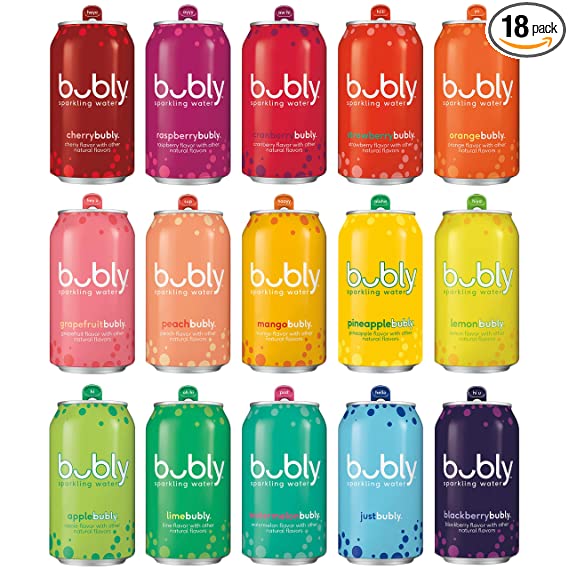 My Favorite Drink These Days!
Every now and then we want a bubbly drink for a treat. So my daughter and I love these sparkling drinks called, Bubly. They have natural fruit flavors and the taste is pretty distinct and lovely.
And in keeping with the berry theme this week, my favorite flavor of Bubly is Blackberry! We picked some up today and bought the last box of them on the shelf!
This is a guilt free drink since it has no sweeteners and has no calories. Add ice if you like and enjoy a refreshing drink these last days of summer.
---
Well, this wraps up this week's Saturday Chitchat celebrating our mixed berry dessert recipes and more! So try out these delicious treats and let me know what you think of them. Thanks for taking the time to come on over to the blog! I always love hearing from you.
Have a wonderful Saturday!

Catch up on Saturday Chitchats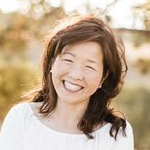 Latest posts by Janine Waite
(see all)